You've probably heard of various kinds of coming of age parties. You've probably attended birthday parties, Bat Mitzvah parties and even Quinceanera parties but hijab parties…? This concept might be novel to you and is actually gaining traction notably in the West and the Middle East. As part of a girl's life-changing and empowering journey, a hijab party serves to celebrate this important milestone amongst closest friends and loved ones.  

Who celebrates with a hijab party?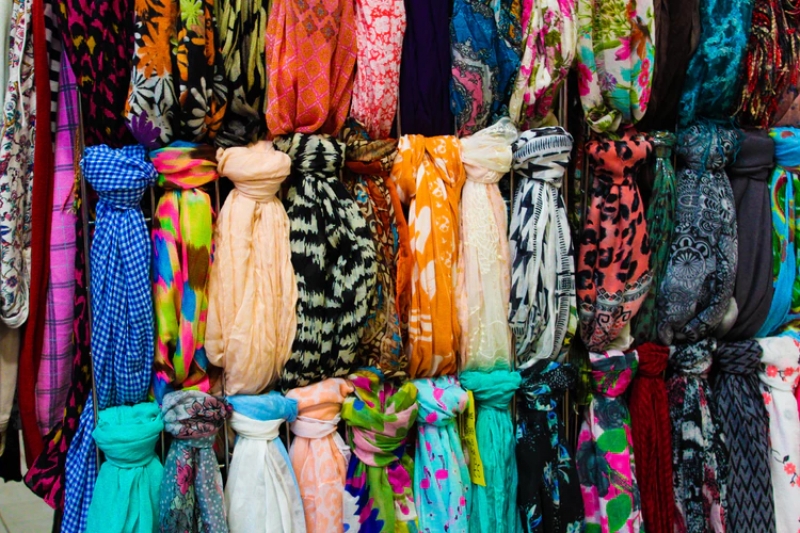 Islamic schools and families mainly from Arab backgrounds organise hijab parties for young Muslim girls around her ninth birthday. For many, the celebration happens when the girl is older or has made her own commitment to wearing the hijab. These hijab parties are also called takleef (to make one responsible) or buloogh (to reach, attain) celebrations.

What's the purpose of a hijab party?
"O Prophet, tell your wives and your daughters and the women of the believers to bring down over themselves [part] of their outer garments. That is more suitable that they will be known and not be abused. And ever is Allah Forgiving and Merciful." [33:59]
The rationale behind such a party boils down to the fact that it's crucial now more than ever to cultivate an Islamic environment at home. Such celebrations also highlight Islam's beauty as a religion in hopes that the little ones will grow a true attachment and love for Islam within themselves.
Also, a gathering centred around the hijab strengthens bonds of sisterhood which cannot be attained with girlfriends of other faiths.
What happens during a hijab party?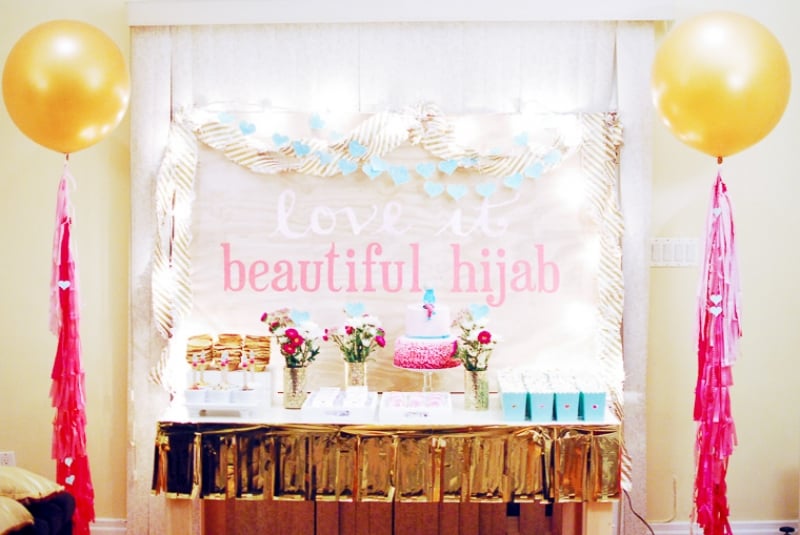 A party is not complete without the presence of good food and pretty desserts, which you can definitely expect at a hijab party. You will also expect to see an eye-catching centrepiece cake complete with a hijab-wearing topper.

The point of the party is to socialise and talk about hijab-related topics. Some even incorporate hijab tutorials and hijab gift exchanges during the party. Others discuss modesty, share their experiences and benefits of donning the hijab.
At the end of the celebration, adorable party packs will be given away comprising of hijab accessories, pretty prayer mats, positive reaffirmation cards and other related goodies.

There has been some controversy over hosting hijab parties. Some girls are losing sight of the important motivation and fundamental purpose behind wearing the hijab. It's not about the party pizzazz, gifts, desserts and recognition. Donning the hijab should solely be for the purpose of Allah swt sans all the grandiose celebrations.

The "institutionalization" of this relatively new religious celebration might give rise to problems in future when young girls want and expect such a grand-scale party to be thrown. It's no longer about wearing it for a good cause but more of showing off.
Where do we actually draw the lines?
Also read: Before The Hijab: A Proud Muslim Woman Still Working on Her Faith