Australia has long been one of the top destinations for Malaysians to travel to. Thanks to its diverse experiences, alluring natural wonders, and delicious food, there's always something to do in the Land Down Under. What's more, with Australia lifting most of its pandemic-related travel restrictions, jetting off to Australia for a holiday is now an absolute breeze.
Whether it's your first time visiting Australia or a return trip to your favourite destination, consider adding these experiences on this Australia bucket list challenge to spice up your next trip there!   
Also read: The Essential Muslim-Friendly Guide to Things to Do in Sydney And Beyond


Want to travel free and easy in Australia? Then head on over to Sedunia Travel, your one-stop travel solution for personalised tours and travel packages! 
Customise your travel itinerary to your heart's content by choosing from Sedunia's extensive list of Australia bucket list experiences! Craft the perfect journey to relax, unwind, and discover the best of the Land Down Under. 
Plan your next adventure with Sedunia today! 
1. Snap a selfie with the world's happiest animal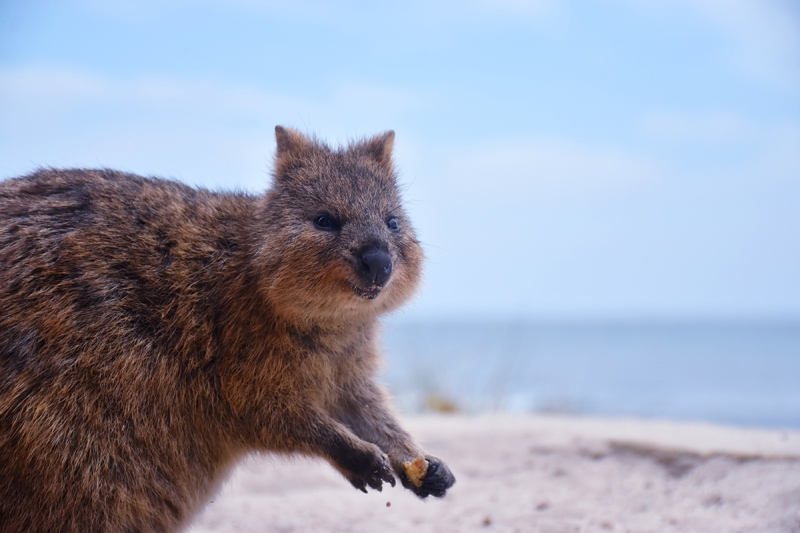 Whether you've been to Australia before or not, we're pretty sure you've come across the adorable quokka before on your social media feed. After all, this adorable critter, often the size of a house cat, is famous for being the happiest animal on the planet, thanks to its captivating smile! 
To see one of these jovial creatures, you'll have to travel to Rottnest Island, an untouched natural gem located off the coast of Perth in Western Australia. The island itself is teeming with alluring natural scenery, rich history, and plenty of relaxing trekking trails. More importantly, Rottnest island is one of the top wildlife sanctuaries in the country, known for its sustainability and conservation efforts. 
It is here where you'll meet the free-roaming quokkas in their natural habitat. While you're always welcome to take a quick selfie with the adorable marsupials, take note that touching, hugging, and feeding these endangered creatures is strictly prohibited. 
2. Cradle an adorable koala in your arms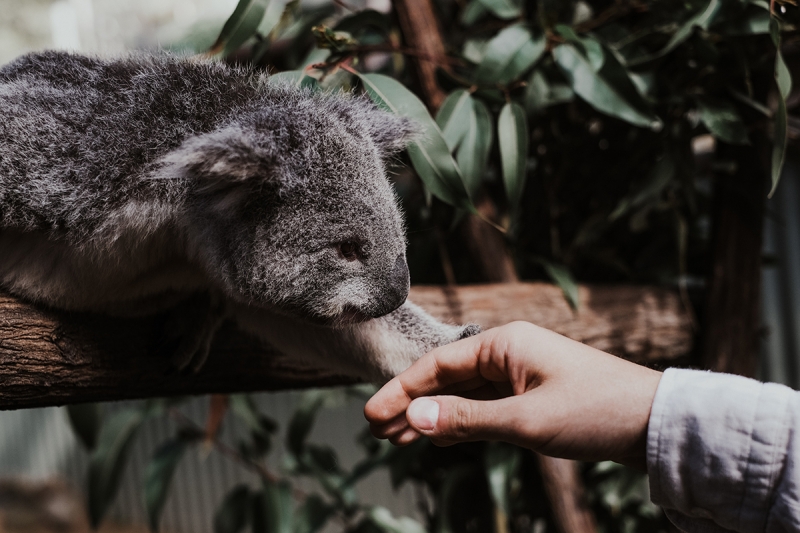 On the subject of adorable animals, how can we have a list of bucket list experiences in Australia without mentioning the iconic koala? These cuddly teddy bear-shaped mammals are arguably one of the most recognisable wildlife species in the Land Down Under. 
While you can certainly visit koalas in most zoos in Australia, if you want to hug or cradle one of these fascinating creatures, you'll have to visit either Queensland, South Australia or Western Australia. These are the only three states in the country where visitors are allowed to get up close and personal with koalas. 
Queensland, in particular, is often known as Australia's koala-cuddling capital. It is home to Lone Pine Koala Sanctuary, the world's first (and largest) koala sanctuary. With over 130 koalas in the area, you'll be able to cuddle one of those cute creatures any day of the week, under the watchful eye of the onsite carers, of course. The koalas here are so used to human presence that you shouldn't be surprised if the koala you're holding falls asleep in your arms! 
In South Australia, you can visit Kangaroo Island Wildlife Park for an intimate encounter with the koalas that call the place home. Meanwhile, Cohunu Koala Park in Western Australia is just a 30-minute drive from Perth. There, you'll find free-roaming koalas that you can interact with, along with emus, wallabies, and more rustic wildlife. 
3. Hop on an iconic river cruise in Kimberley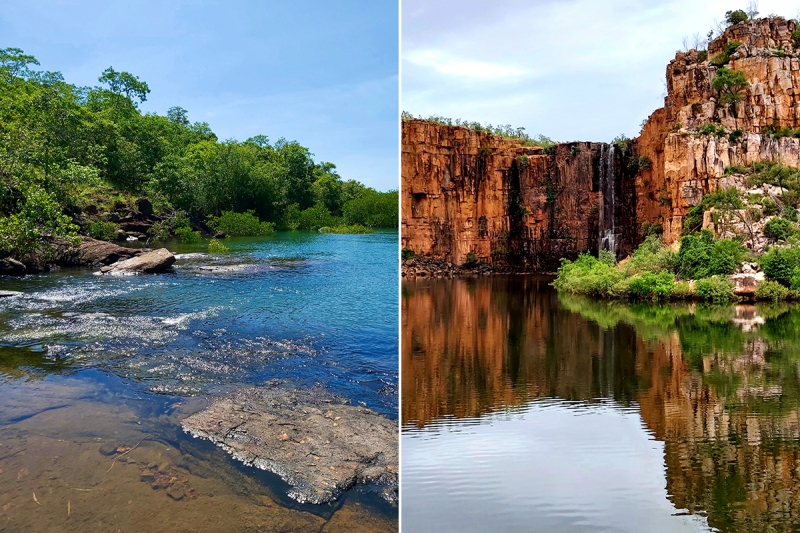 The Kimberley region, lying in the northwestern point of Australia, is one of the oldest and largest (almost three times larger than England) wilderness landscapes in the world. Covering an area spanning hundreds of thousands of square kilometres, the Kimberley is home to diverse wildlife and plenty of natural wonders waiting to be discovered.  
This ancient landscape is where you'll find majestic canyons, freshwater swimming holes, pristine beaches, and rustic outback stations that all make it one of the best 4WD destinations in Australia. Some of the must-visit locations in the area are Broome, Kununurra, and Purnululu National Park. 
For an even more memorable experience, why not discover the magic of The Kimberley from aboard a luxury cruise? Spanning 11 days, this amazing cruise sets sail from Broome and drops anchor at Darwin. 
As you sail along the northwestern coast of Australia, you'll be able to admire the stunning gorges, mountain ranges, and pristine wildlands of the Kimberley. You could also hop aboard a helicopter to Mitchell Falls from Hunter River and, if you're lucky, catch the tidal phenomena known as the Horizontal Falls during your voyage! 
4. Go snorkelling at the Great Barrier Reef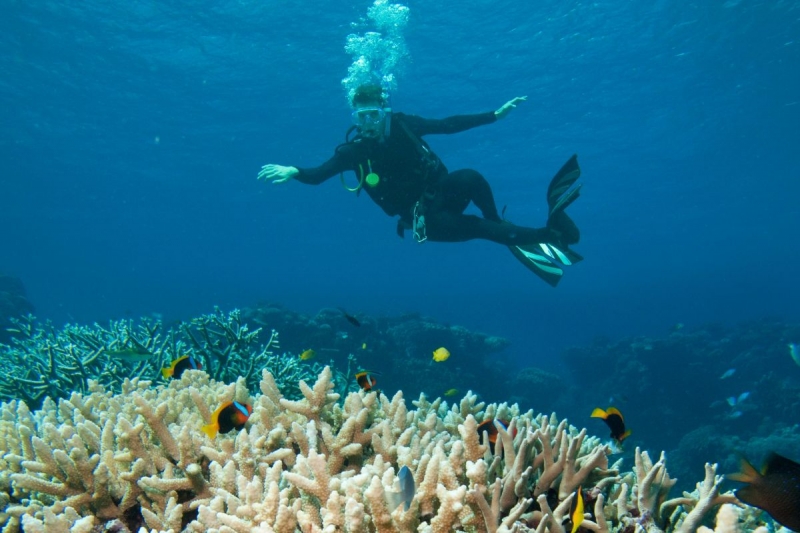 For ocean lovers and diving enthusiasts, the Great Barrier Reef needs no introduction. In fact, we're guessing that discovering the underwater world of this stunning natural wonder is number one on your Australia bucket list challenge! 
The world's largest coral reef system comes with a stellar reputation of being one of the most beautiful (and ecologically important) places in the world. Spanning approximately 2,300 kilometres, the Great Barrier Reef is home to over 2,900 individual reefs of various colours and sizes. 
Whether it's snorkelling in the shallow waters or diving in the fringing reefs, you'll be able to witness Mother Nature's handiwork at its very best. Apart from the colourful reefs, you'll also be able to admire plenty of ocean wildlife and birds in the area surrounding Cairns. If you time your visit right, you might even be able to catch the annual coral spawning event (usually in November), where billions of coral babies are born in a magical spectacle you won't soon forget! 
5. Diving amongst shipwrecks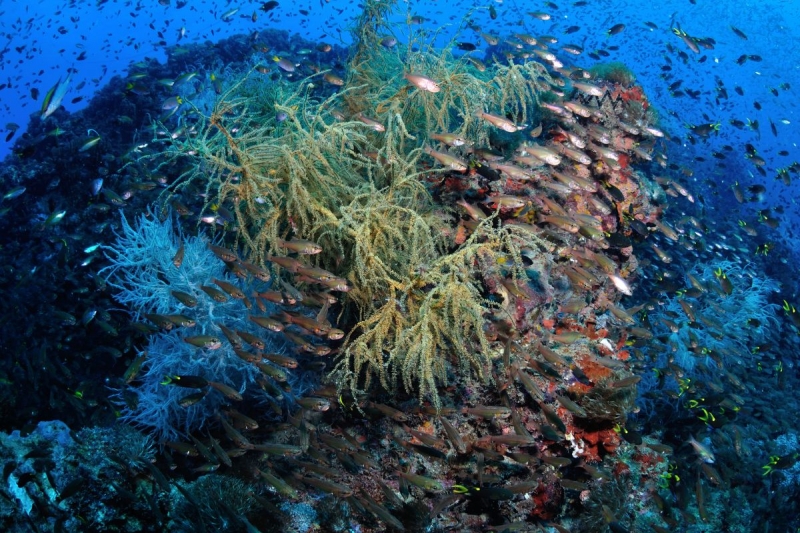 Apart from the world's most famous coral reef colony, the coastal waters surrounding Australia also hold plenty of treasures from the past in the form of shipwrecks. Resting upon the ocean floor around Australia are hundreds of shipwrecks, each with its own backstory.
Despite the solemn history of these shipwrecks, they have also become some of the most sought-after dive sites in Australia. Apart from being home to scores of marine life, many of the shipwreck sites also hold tragic stories waiting to be discovered by eager diving enthusiasts. 
Some of the most popular shipwreck sites include the AHS Centaur off Moreton Island, the SS Yongala at Cape Bowling Green, Loch Ard at Port Campbell, and Denton Holme off the coast of Rottnest Island. 
Do take note however that shipwreck diving is often more challenging than regular scuba diving, so it is recommended that only experienced divers try this Australian bucket list challenge. 
6. Take a dip in the Bondi Iceberg Pools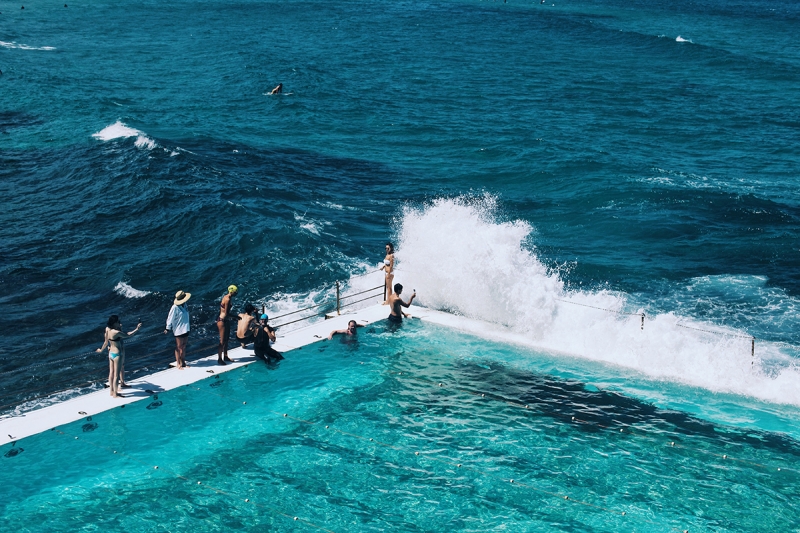 For some fun time in the water that anyone can enjoy, don't miss the chance to go for a swim at Sydney's iconic Bondi Iceberg Pools! 
The famous public ocean pool doesn't just offer a unique opportunity to swim next to the ocean, it is also the most photographed pool in the world! That's understandable since it's not every day that you come across a pool that borders the ocean along the shore of Bondi beach! 
This Insta-worthy Australia bucket list activity is certainly one that you mustn't miss when in Sydney. After taking a relaxing dip in the cool waters, try to capture a memorable photo at the exact moment when the ocean waves crash against the pool! The resulting photo is simply amazing! 
7. Watch the sunrise and sunset over Uluru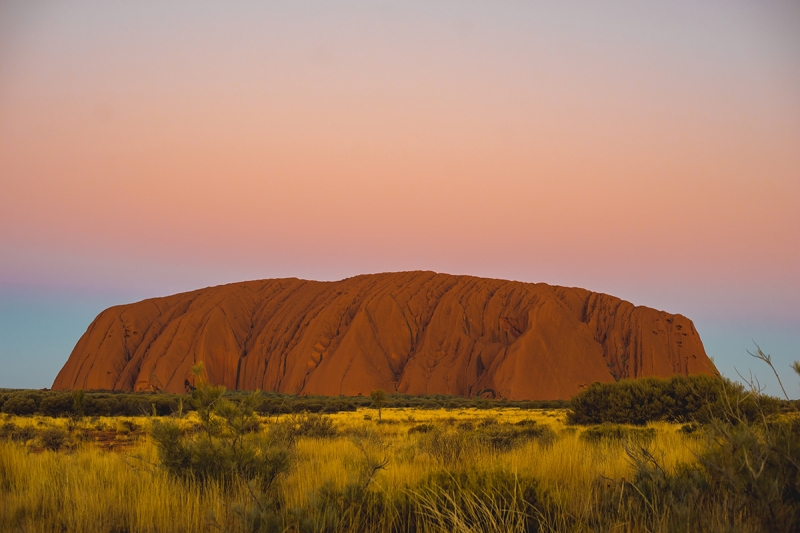 Out of all the natural landmarks in Australia, Uluru (also known as Ayers Rocks) is arguably one of the most famous of them all. This large sandstone formation is an iconic natural wonder located in the middle of Australia, on the southern fringes of the Northern Territory. 
The majestic silhouette of the sandstone formation, set against the sky blue background and the wide open fields in front is a remarkable sight that deserves a place on any Australia bucket list. Around the area, you'll also find an abundance of natural springs, enigmatic rock caves, and fascinating ancient paintings. It's no wonder that this UNESCO World Heritage Site is regarded as one of the most important indigenous sites in Australia, especially to the aboriginal Anangu people. 
For tourists chasing postcard-worthy scenery, Uluru is one of the best places in Australia to catch picture-perfect sunrises and sunsets. Wondering how best to get to Uluru? Fret not because this 12-day personalised tour covering Melbourne and Adelaide has just what you need! 
8. Chase the Aurora Australis in Tasmania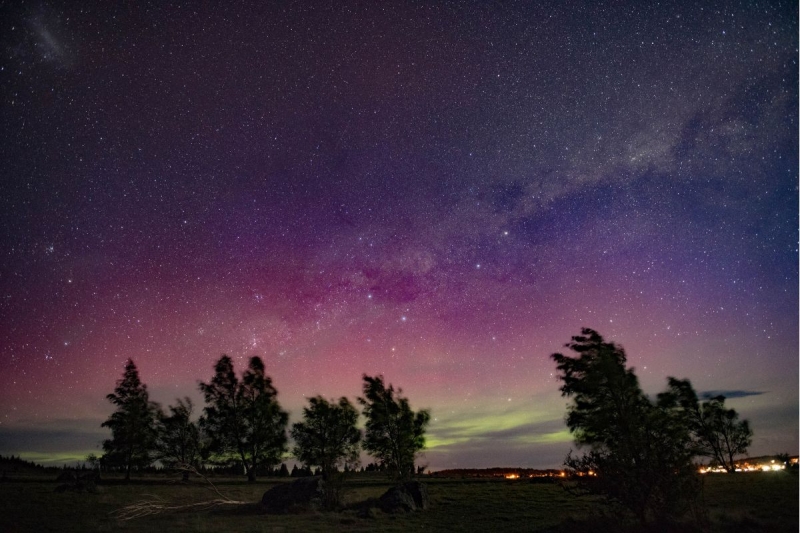 Speaking of Insta-worthy vista in Australia, have you ever heard of the Aurora Australis? Its more common name is the Southern Lights, and yes, it is exactly what it sounds like: It is the southern hemisphere's version of the more popular Northern Lights. 
However, unlike the Northern Lights, which usually only appear during the winter months, the Aurora Australis can be seen throughout the year. That said, the best time to view this stunning light show is between May and September. The next important question is where to view the Southern Lights. 
The answer that many avid photographers and aurora chasers will agree on is Tasmania. Located off the southern coast of the Australian mainland, Tasmania is a pristine island teeming with wildlife and rustic natural charm. Here, far away from the lights of the big cities, you'll be able to watch the Aurora Australis light up the sky with flickering shades of green, blue, purple, and red.
Of all the locations in Tasmania, rural Bruny Island is arguably the best spot to catch the Southern Lights. Plus, it is only a short distance away from Hobart, the main city centre of the state! 
9. Hop on a hot air balloon ride above Canberra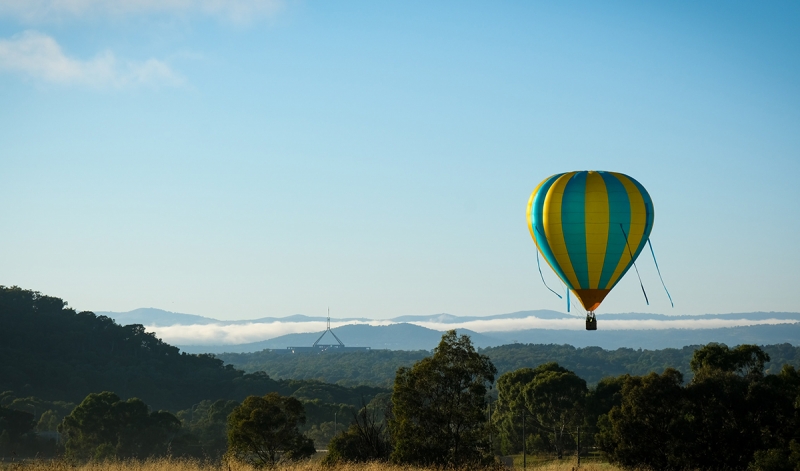 Canberra, the capital city of Australia, is arguably one of the country's most beautiful locations. Despite being Australia's largest inland city, Canberra isn't just a concrete jungle of glimmering skyscrapers. Rather, this ambient city is famous for its sweeping nature reserves and majestic mountain ranges! 
While you can easily fill every minute of your time in Canberra with thrilling excursions on foot, we recommend admiring the scenery from a bird's eye view. One of the most popular Australian bucket list experiences is hopping on a hot air balloon ride over Canberra during sunrise! 
As you soar into the skies alongside the rising sun, you'll be able to admire the stunning Canberra skyline, its serene suburbs, parklands and rustic countryside, all while the morning sun casts its glow over the land. Although the ride typically lasts only an hour, you will certainly remember the experience for the rest of your life! 
10. Ride a camel at Port Stephen
With a nickname like the "dolphin capital of Australia", it may come as a real surprise to most travellers to find out that Port Stephen is actually home to the largest sand dunes in Australia's southern hemisphere! 
While dolphin-watching on a cruise is certainly a fun activity in itself, the more unique bucket list challenge here is riding a camel! After all, this is an activity I'm sure most of us associate with destinations like Egypt or the Middle East! 
As you hop onto your camel, you can go for a relaxing stroll along the dunes and simply experience what it's like to ride one of these magnificent creatures. Apart from that, you can also try sandboarding and quad biking here!
11. Attend the Australia Grand Slam in Melbourne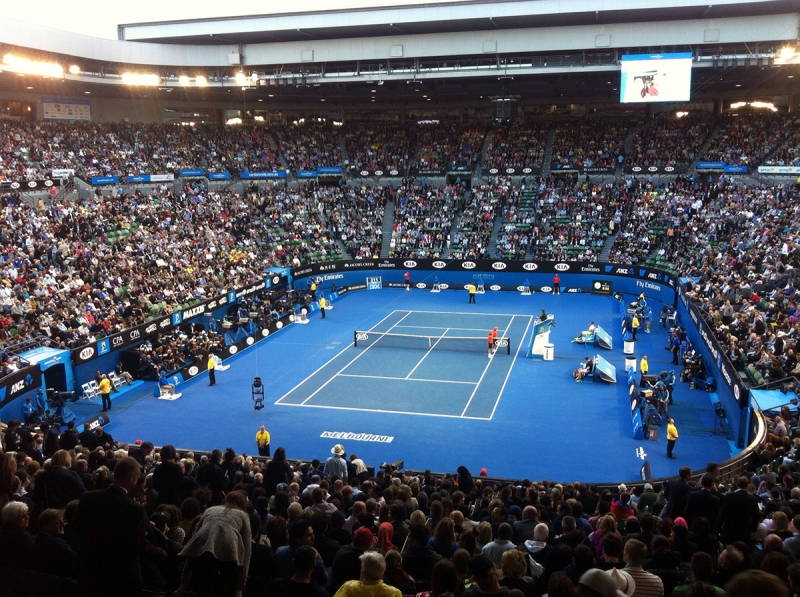 Calling all tennis fans! The next time you're planning a visit to Australia, try to plan it around the same time as the Australian Open! This Grand Slam tournament takes place in January every year. It's your chance to watch the best players live in action! 
 Apart from experiencing the thrill of the tournament, take the time to also explore the wonderful city of Melbourne while you're there! Or, better yet, take the opportunity to embark on epic road trips across Victoria! Whether it's the Great Ocean Road or visiting the Yarra Valley, these unforgettable journeys will surely leave a lasting impression on you. 
Not sure where to start? Just check out these awesome tours! 
12. Enjoy a unique farm-to-table dining experience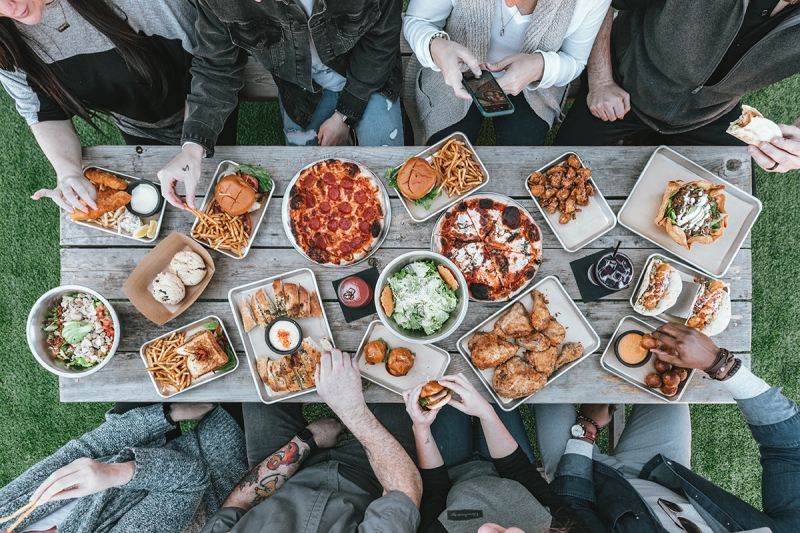 Last but not least, when in Australia, why not treat yourself to an exquisite farm-to-table dining experience that fully celebrates the diversity of Australia's fresh produce? For those not in the know, farm-to-table dining is a concept based on sustainability. The idea is to source fresh produce and ingredients from local farmers and communities or onsite gardens and to craft a menu based on what's available. 
This new trend of sustainable dining has taken Australia by storm and truly exemplifies how simple ingredients can be transformed into mouthwatering delicacies. Wherever you are in Australia, you're bound to find incredible farm-to-table eateries to satisfy your cravings. 
Some of the best eateries we can recommend are Ezard at Levantine Hill in Victoria, Harvest in Newrybar, New South Wales, and The Agrarian Kitchen Eatery in New Norfolk, Tasmania. 
If you want to enjoy the sights and sounds of Australia without the hassle of planning a trip from scratch, sign up for a personalised tour with Sedunia Travel and let them take care of the nitty-gritty planning while you focus on enjoying your vacation!
From carefully curated packages to optional tours to customise your itinerary with, Sedunia makes travelling to Australia easy and extremely enjoyable. Don't believe us? Check out some of their best tours today! 

And there you have it: 12 unique travel experiences in Australia to tick off your bucket list! Regardless of which one you're most excited about, it's time to manifest your next big adventure in Australia!