Halal Zi Char in Singapore – Literally meaning "cook and fry," zi char is a term used to describe a Chinese restaurant or stall that serves a variety of common and affordable dishes, similar to home-cooked meals.
I suppose, a similar concept in Malay cuisine is Nasi Padang, so if you're looking for a Chinese version of it, then zi char is it.
While it is not easy to find-halal certified zi char places, there are a couple of places where you can safely dine in. Here is a list of halal zi char restaurants in Singapore!
Ridhuan's Muslim Delights
One of the most beloved halal zi char stalls, Ridhuan's Muslim Delight is often talked about in social media for the scrumptious dishes sold. This Muslim-owned stall is run by a Chinese Muslim, so it is as authentic as it can get.
Hailing from Malaysia, the owner Ridhuan Kho, came to Singapore 10 years ago to learn and get better at becoming a zi char chef. The servings are generous and value-for-money! Some recommended dishes include the Green Chili Fried Rice and Black Pepper Beef Rice. 
Address: Harvest @ Woodland, 280 Woodlands Industrial Park E 5, S757322
Opening hours: Monday – Friday, 12pm – 8pm; Saturday, 11am – 8pm; Closed on Sunday
Contact: +65 9679 7444
Jiak Modern Tzechar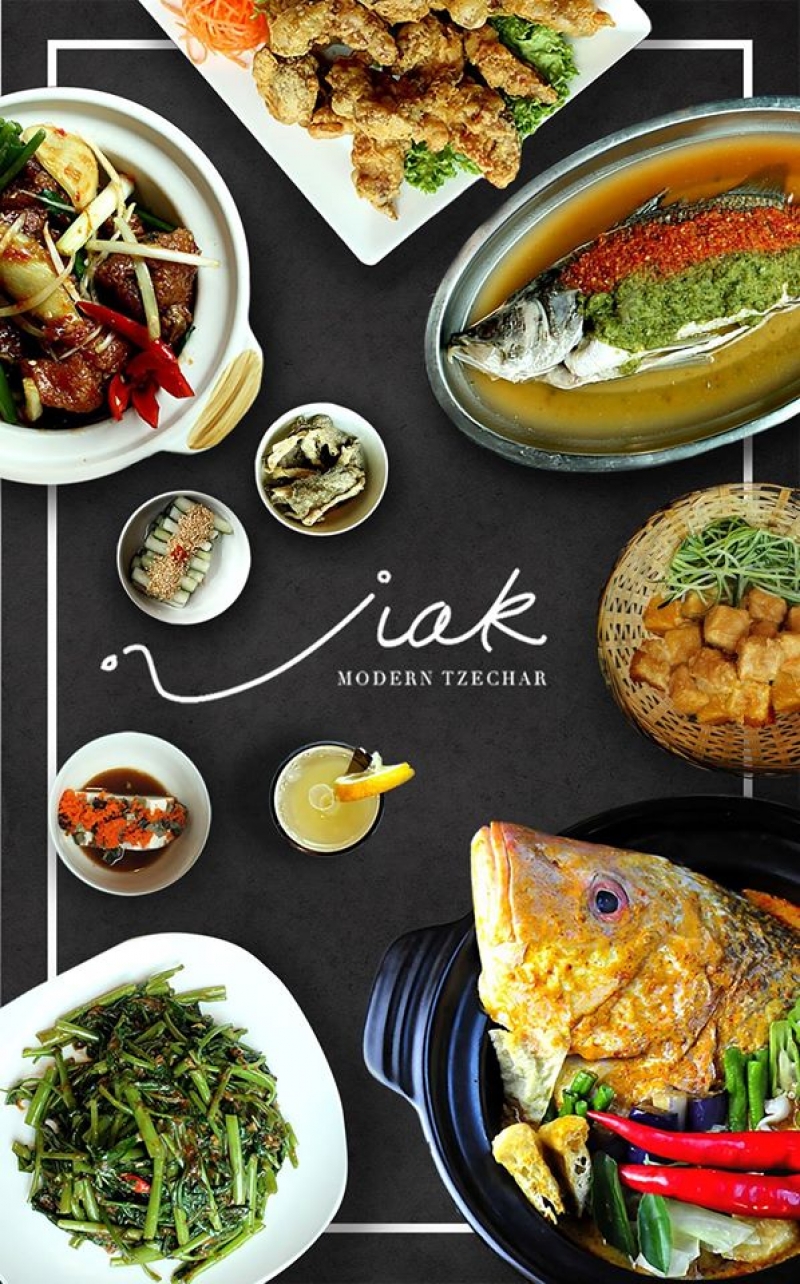 Serving tasty home-style food in a contemporary restaurant setting, Jiak Modern Tzechar is delicious and affordable. Halal-certified, the first outlet located in HillV2 was established in 2016, but is often fully-booked on the weekends.
As such the restaurant opened another branch in Esplanade. Some favorites include Curry Fish Head, Claypot Golden Chicken, Chilli Crab and Salted Egg Prawns.
Address: Two outlets
Opening hours: 11.30am – 9.30pm, daily
Mak's Place The Hawkerant 
Boasting some of the best Asian and Western food, the extensive menu will surely reel you in for more. Many come here for the quality and affordable prices of the dishes.
Opened by Mak, a Chinese Muslim, you can rest assured that the authenticity is promised.
Located in Kembangan, Mak's Place The Hawkerant sells must-try dishes such as Kung Bao Chicken, Sliced Fish with Garlic, Hot Plate Beancurd and more!
Address: 401 Changi Rd
Opening hours: Monday, Closed; Tuesday, 9am – 5am; Wednesday & Thursday, 9am – 1am; Friday – Sunday, 4.30pm – 1am
Contact: +65 6844 7656
Chai Chee Seafood Restaurant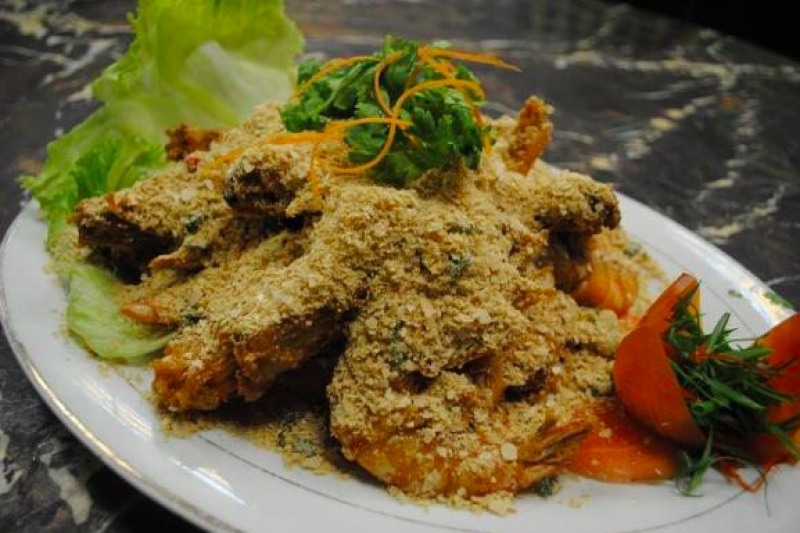 Located at 359 Changi Road,Chai Chee Seafood  offers a number of Chinese specialty seafood dishes. Owner Abdul Latif is committed to making sure that the restaurant is a place where all can savour scrumptious food within a friendly neighborhood atmosphere.
Their signature dishes include Lobster Salad, Shark Fin Soup, Chilli Crab with Mantou, Cereal Prawns and more!
Address: 359 Changi Rd
Opening hours: 11.30am – 11pm, daily
Contact: +65 6841 2002
Tang Tea House Hong Kong Cafe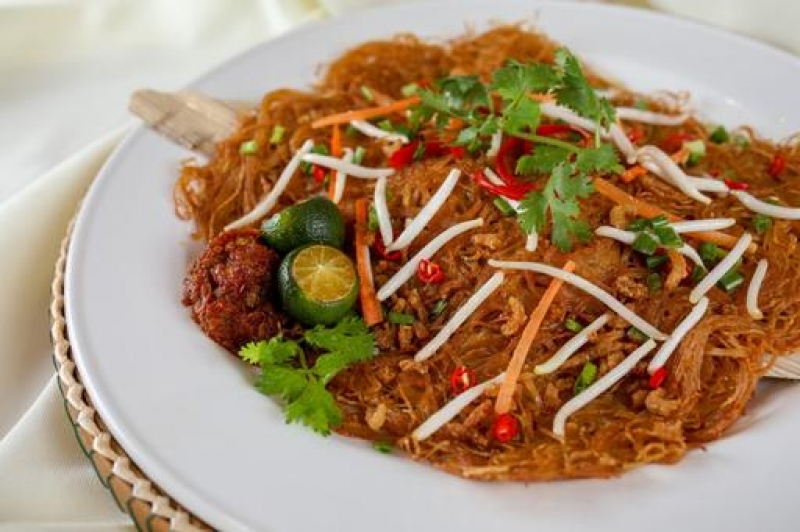 This cafe serves up delicious halal-certified zi char and dim sum, amongst other traditional Chinese cuisine. Perfect for groups, the spacious restaurant also includes seating areas inside with air conditioning and outside as well.
Pricing is reasonable and the food is of course, scrumptious. Some of the popular dishes here include hot plate tofu, tiga rasa crab, BBQ cockle and more!
Address: 355/357/359 Bedok Road, Singapore 469545
Opening hours: 11am – 4am, daily
Contact: +65 6445 9100
Also Read: Halal Thai Food in Singapore
West Coz Cafe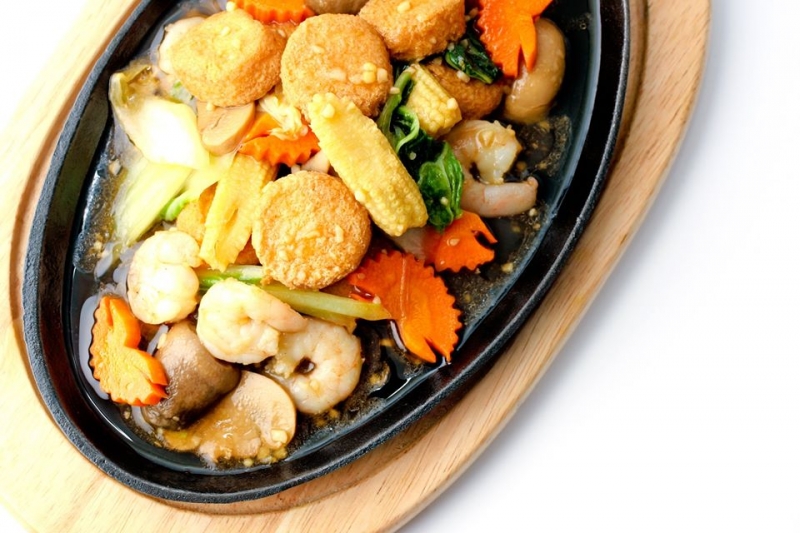 West Coz is a halal-certified family restaurant boasting an array of delicious zi char dishes at affordable prices. While they strive to preserve the authenticity of the dishes, the restaurant is also committed to infusing new ideas to keep the menu fresh.
Some of the popular dishes include Curry Fish Head, Braised Tofu, Black Pepper Beef, Crab in Salted Cream Sauce and more!
Address: 21 Choa Chu Kang North 6, #01-28, Yew Tee Point, Singapore 689578
Opening hours: 11.30am – 9.30pm, daily
Contact: +65 6762 0180
Warong Kim's Seafood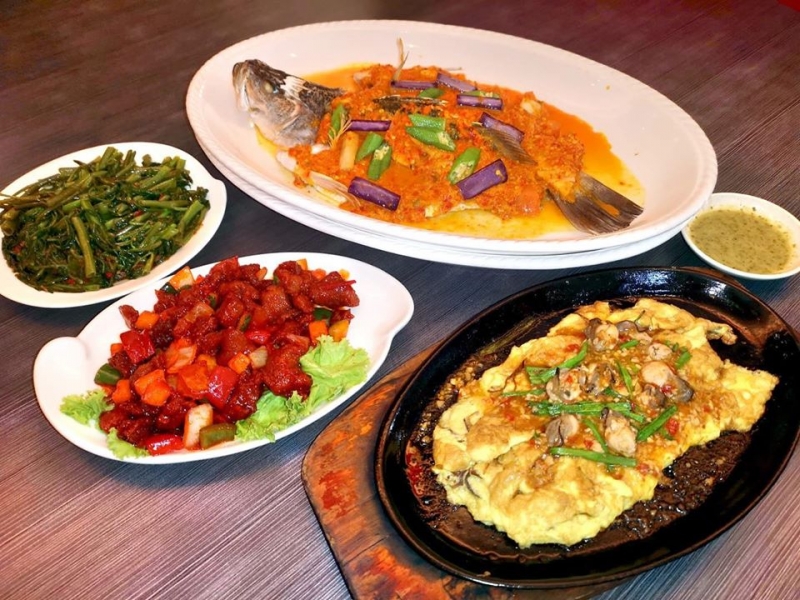 Located along Ah Hood Road, Warong Kim's Seafood is a halal-certified restaurant serving the best Chinese food prepared with fresh ingredients.
This eatery boasts a plethora of delectable dishes, including Crispy Salted Egg Sotong, Broccoli with Prawns, Fried Clams with Sambal and more!
Address: 31 Ah Hood Road, Singapore 329979
Opening hours: 11am – 10.30pm, daily
Contact: +65 6583 6488
Kampong Chai Chee Restaurant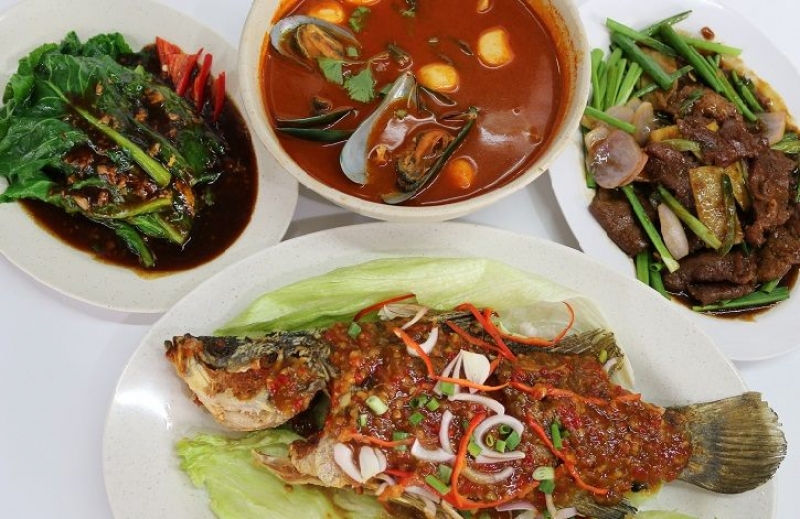 Established in 1988, Kampong Chai Chee Restaurant strives to prepare quality halal seafood in authentic Asian culinary styles.
They are devoted to maintaining the original zi char style with a unique touch of Kampong Chai Chee Restaurant flavour, which is the reason why this eatery is well-loved.
Some of the popular dishes sold here include Black Pepper Beef, Hot Plate Otah, Baby Kailan in Oyster Sauce and more!
Address: Two locations
Delibowl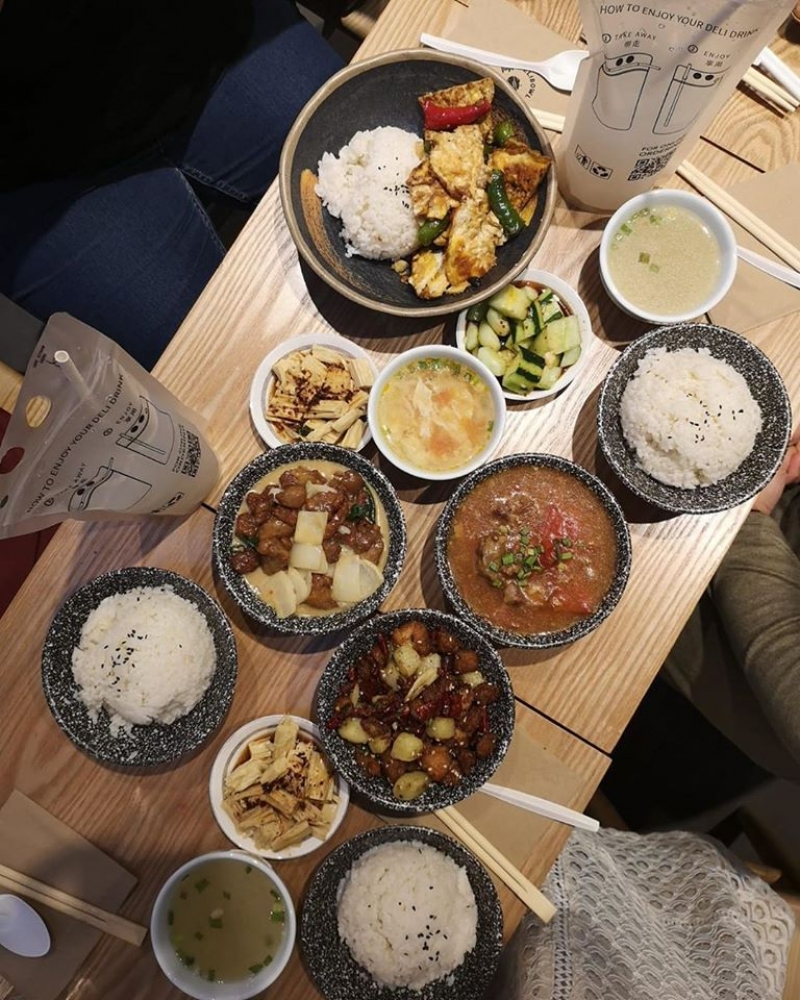 Specialising in Sichuan dishes, Delibowl offers a variety of  hearty and halal Chinese food. Hoping to keep the food authentic and uncompromising on quality, the ingredients used are always fresh.
They are also inspired by the eight culinary traditions of China, which is rich and diverse so you can truly have a gastronomical experience. Some of the popular dishes sold here include Mapo Tofu, Stewed Beef Brisket with Tomato and Chicken Soup Wonton. 
Address: Paya Lebar Square, 60 Paya Lebar Rd, #01-77, Singapore 409051
Opening hours: 11am – 10.30pm, daily
Contact: +65 6583 6488
Website: https://www.delibowl.com/
Also Read: Halal Food in Bugis, Singapore
Habib Family Restaurant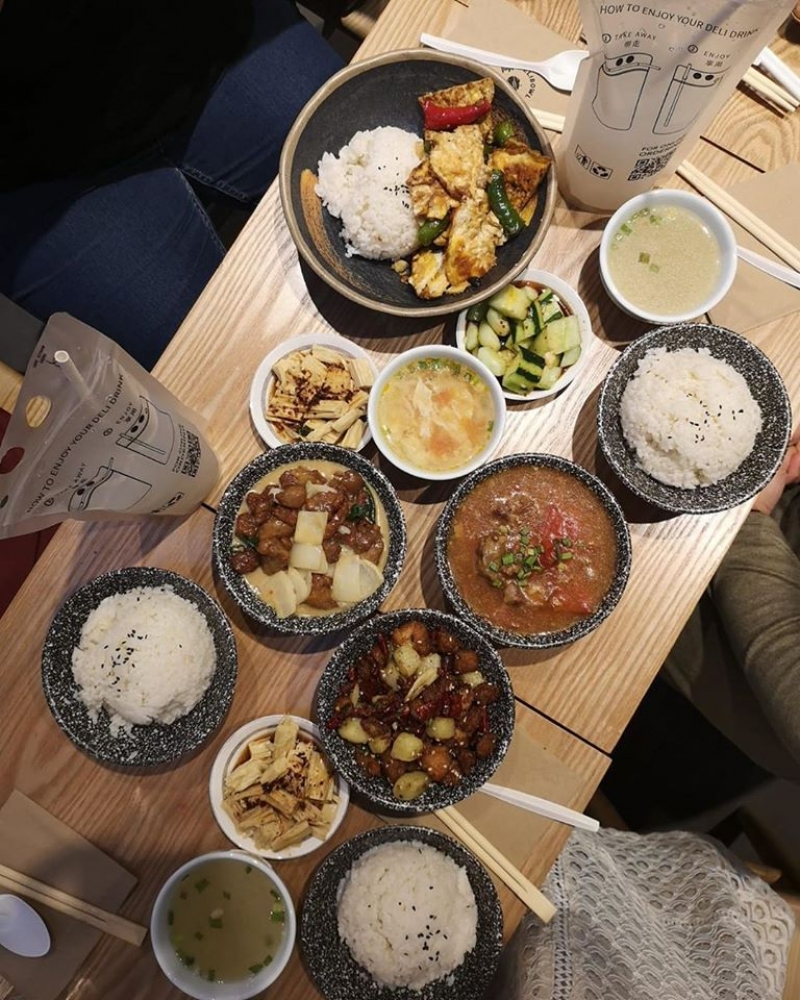 Famous for having halal bak kut teh on their menu, Habib Family Restaurant is the go-to zi char restaurant with a variety of dishes.
This family-oriented restaurant not only has halal Chinese dishes – there are also Malay and North Indian dishes sold here. Some of the dishes sold here include Fried Butter Sotong, Claypot dishes and more!
Address: Blk 374 Bukit Batok Street 31, Singapore 650374
Opening hours: 7am – 12am, daily
Contact: +65 6561 6976