Halal Thai Food in Singapore – One of the best things about being in Singapore is the availability of so many halal-certified cuisines.
Thai food is a popular favourite and there are many restaurants boasting scrumptious dishes. Here is a list of halal Thai food in Singapore to keep your cravings at bay.

1. Bali Thai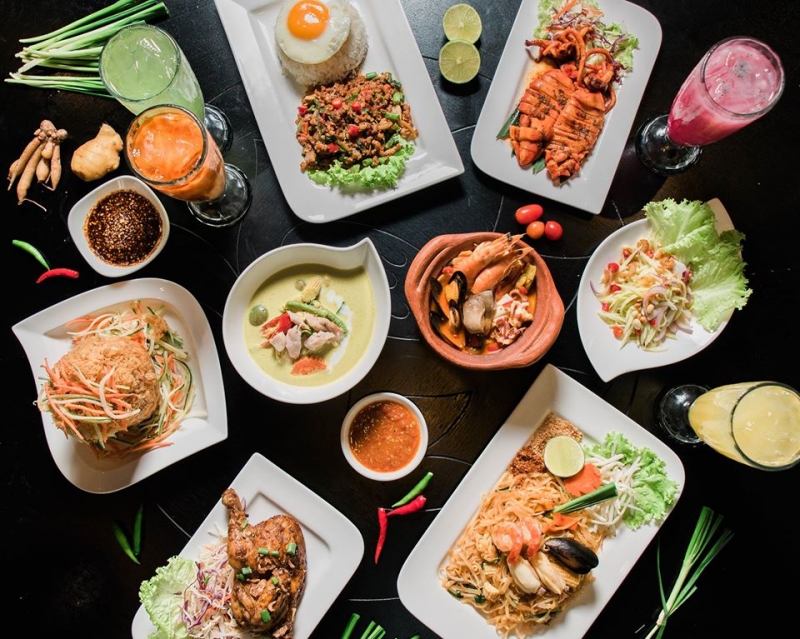 Love the tangy taste of Thai cuisine and the rich flavour of Indonesian food? Now you can have both at Bali Thai!
Their menu includes the perfect fusion of Thai and Indonesian cuisines, crafted to showcase the best of the two cuisines. With over 10 restaurants in Singapore and in China, you can be sure that the quality of the food served is impeccable.
Some of the must-try dishes here include Phad Thai with Satay, Pineapple Curry Prawn and Crispy Whole Fish with Thai Chilli and Mango Salad!
Address: Multiple locations
Opening hours: 11.30am – 10pm, daily
Website: https://www.balithai.com.sg/
2. Boat Noodles SG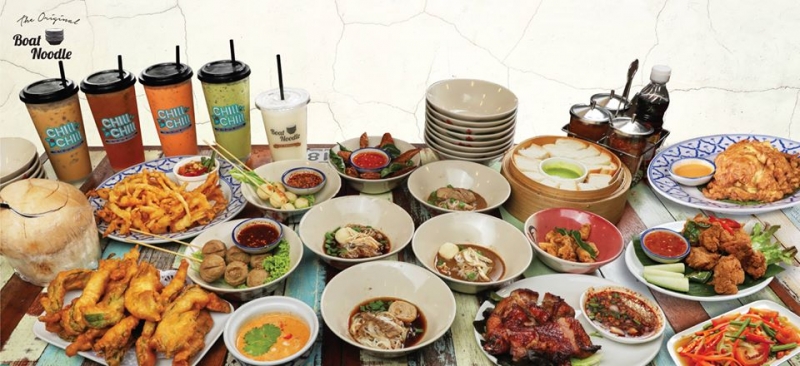 Founded in 2018, Boat Noodles SG is growing in popularity amongst the locals as a casual dining space serving scrumptious authentic Thai food.
Initially they only served noodles, but now their menu has grown and includes many other dishes for you to choose from, including fried rice, meatballs and desserts!
Address: Multiple locations
3. Central Thai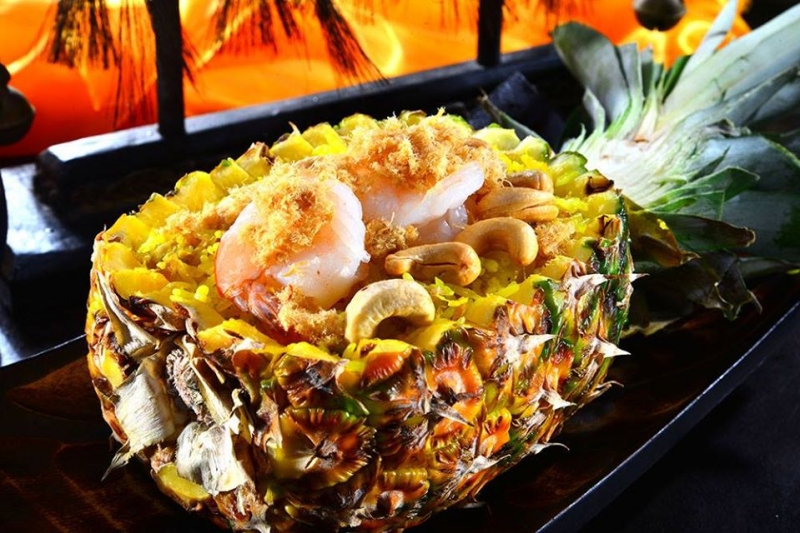 Committed to creating quality home-style Thai and Chinese cuisine, Central Thai serves delicious and affordable food.
The menu boasts favourites like Thai salads, curries, soups and wok stir-fries. The dishes are cooked to order so you can be sure of the freshness here!
Address: Multiple locations
4. Flying Wok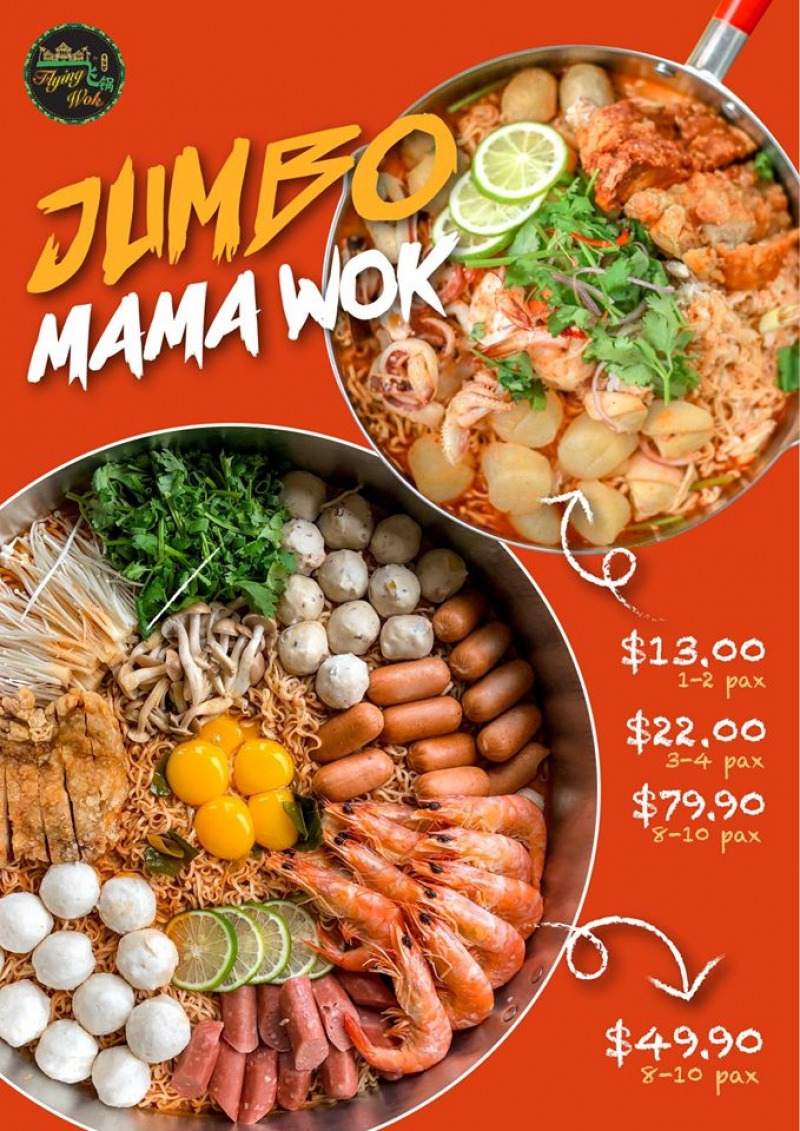 Feeling ravenous and think that you could down a whole cauldron worth of tom yum soup? Then Flying Wok is the place for you.
Located in Sembawang, this is the spot to truly have a meal with your loved ones. Their signature dish is their Jumbo Mama Wok – its extra large size could feed up to 10 people!
Address: 105 Canberra Street, Singapore 752106
Opening hours: 12pm – 10.30pm, daily
Contact: +65 8776 1795
5. GREAThai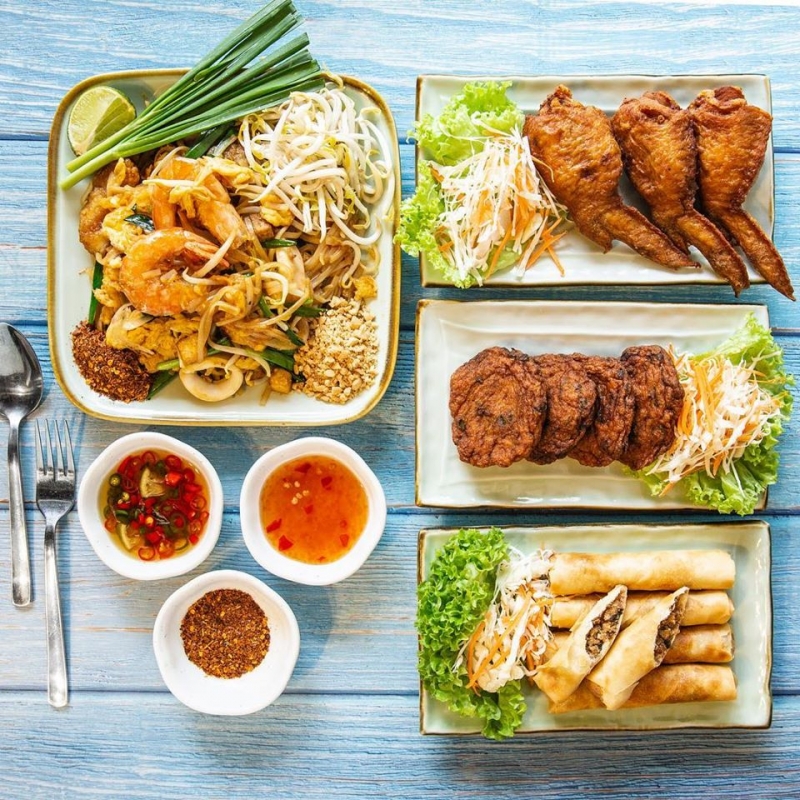 GREAThai serves halal authentic Thai dishes with recipes prepared by Thai chefs. Located along Upper Changi Road, their signatures include handmade street favourites like spring roll and thai stuffed chicken wing.
You can also find classic dishes including tom yum soup, phad thai, fried rice and more!
Address: 430 Upper Changi Road, #01-06, Singapore 487048
Opening hours: 11.30am – 10.30am, daily
Contact: +65 6702 7707
6. Koh Nangkam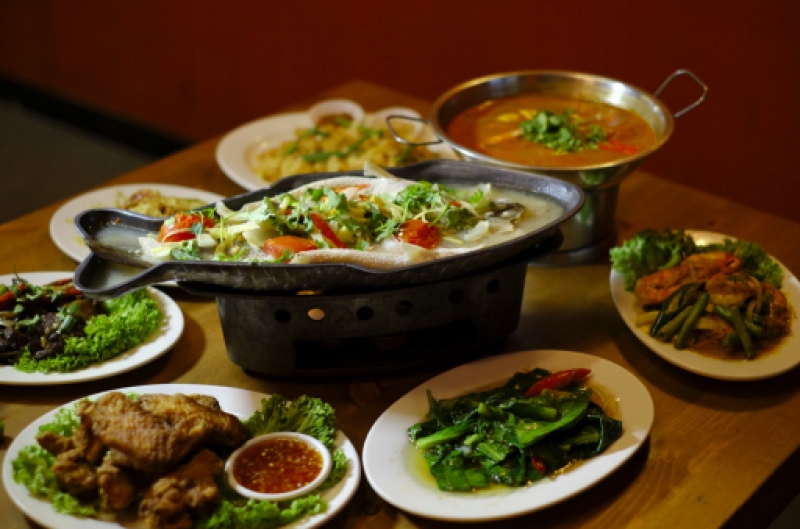 Koh Nangkam is located within the area of Arab Street and boasts a menu of local flavours of Southern Thailand. Established in 2007, this family restaurant is popular and well-loved.
Some of the best dishes here include the Stewed Beef Noodles, Beef Kapraw with Rice, Tom Yum Soup and more!
Address: 4 & 6 Jalan Keledek, Singapore 199261
Opening hours: 11am – 10pm, daily
Contact: +65 6392 2172
Also Read: Where to Find Halal Steak in Singapore
7. MBK Thai Food
Nestled in the heart of Tampines, MBK Thai is a 100% Muslim-owned and halal-certified Thai restaurant.
While the menu is not as extensive as most places, there are delicious favourites you can find here, including Red Tom Yum Seafood, Deep Fried Seabass with a variety of sauces to choose from and more!
You can also find desserts like Mango Sticky Rice and Red Ruby here as well.

Address: Blk 824 Tampines St. 81, #01-22, Singapore 520824
Opening hours: 11am – 2.30pm & 5pm – 10pm, daily
Contact: +65 8142 6113
8. Mata Thai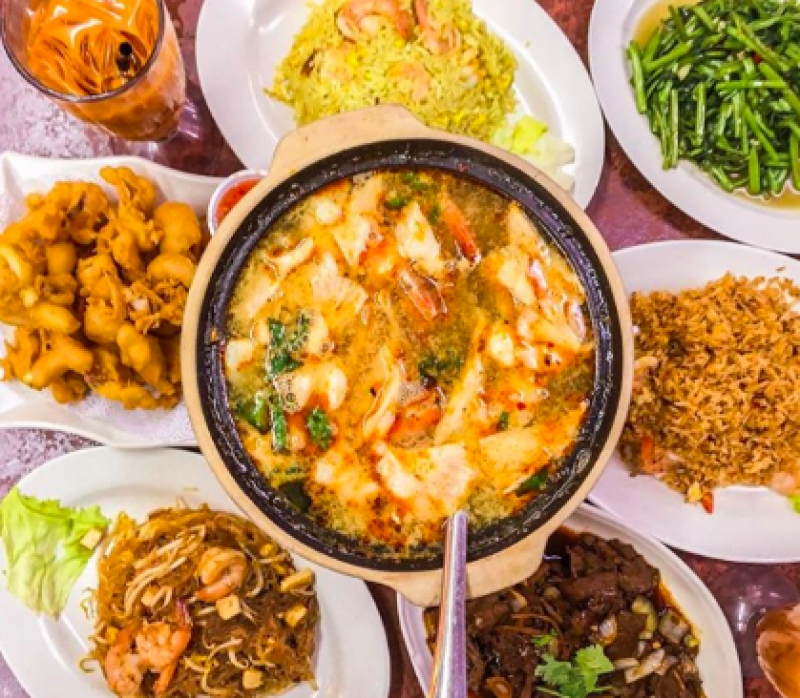 Tucked away in Bishan, Mata Thai offers a huge variety of Thai food and was established in 2010.
This halal-certiifed casual dining restaurant is committed to serving delicious, affordable and authentic Thai cuisine. Some of their signature dishes include Curry Fish Head, Tom Yum Seafood Soup, Pandan Leaf Chicken and more. 
Address: Blk 508 Bishan St. 11, #01-390
Opening hours: 11am – 10pm, daily
Contact: +65 6262 4451
9. Nana Thai Restaurant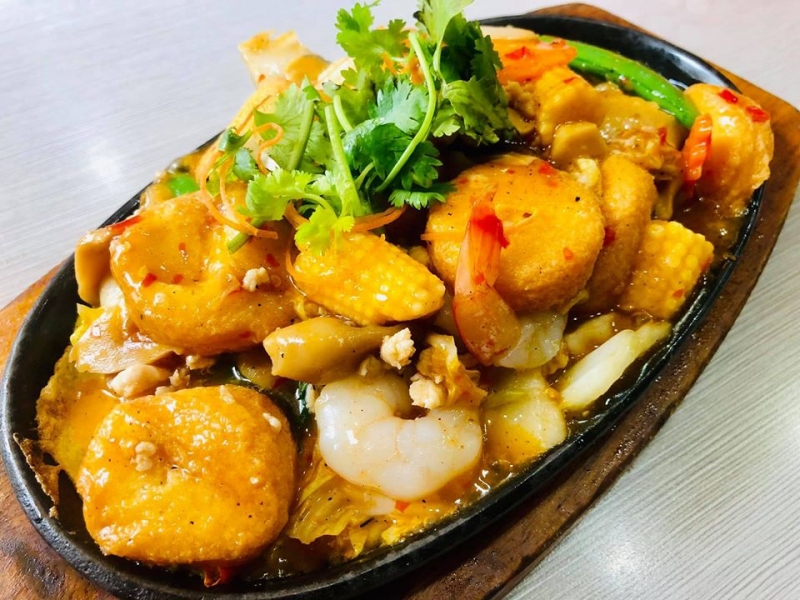 Initially opened to provide food for Thai people living in Singapore who miss their home food, Nana Thai Restaurant is a well-loved restaurant.
This eatery is also the only Thai restaurant in Singapore that offers 20 different salad varieties. Nana Thai Restaurant serves Thai dishes from Isaan, Northern, Southern and Central Thailand – offering an extensive menu for all. 
Address: 14 Scotts Road #04-022 Far East Plaza, Singapore 228213
Opening hours: 11.30am – 9.45pm, daily
Contact: +65 6333 8263
10. Omar Halal Thai Beef Noodles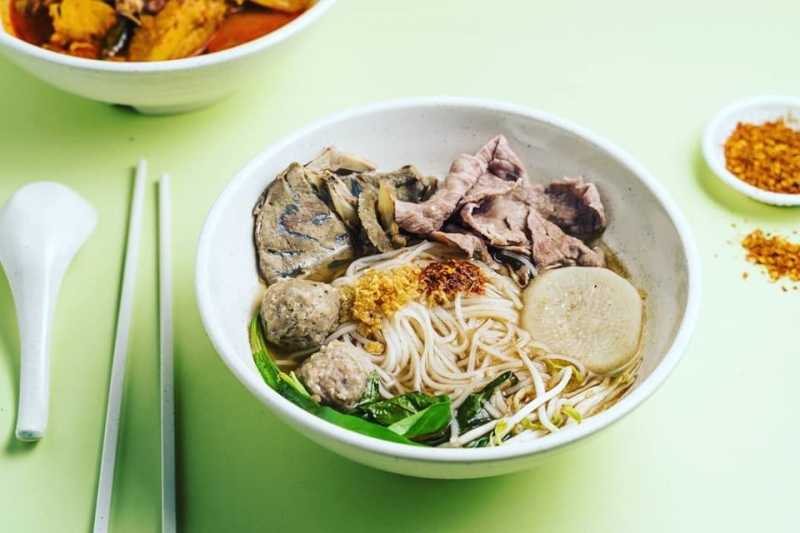 Run by a Malay-Muslim couple, Omar Halal Thai Beef Noodles is best known for their hearty and beefy soup, which is the main highlight of their noodles.
The refillable broth is simmered for a minimum of three hours before being served. Not only that, the menu also includes Green Curry Chicken, Thai Basil Mutton and more!
Address: 79 Circuit Road, #01-54
Opening hours: Tuesday – Sunday, 1pm – 9pm; Monday, closed
Contact: +65 8754 1056
11. Saap Saap Thai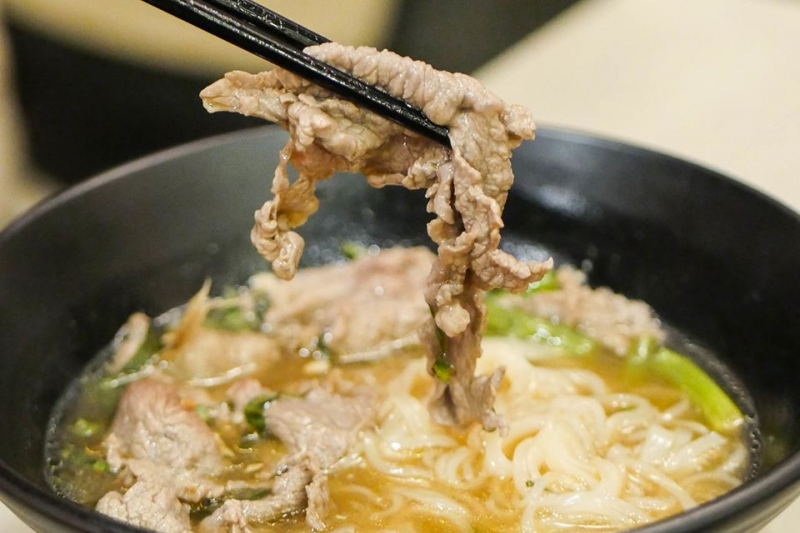 Saap Saap Thai features authentic Thai dishes including Thai noodles, Stir Fried Rice dishes, Spicy Thai Salad and more.
One of their signature dishes is the Beef or Chicken Thai Boat Noodles, which is served in a flavoured broth with slices of meat.
Address: Multiple locations
12. Sakon Thai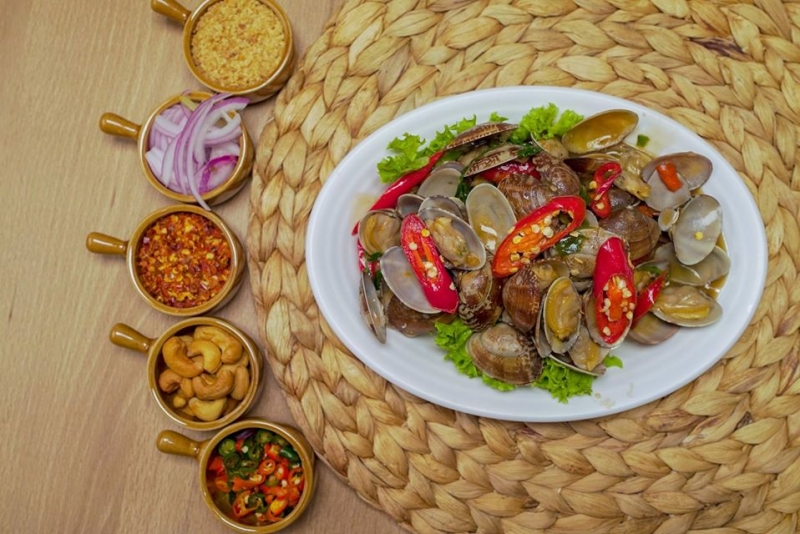 Sakon Thai is a halal-certified eatery serving authentic Thai food suited to the taste of the locals here. The concept here was inspired by the flavours from the original Sakon Town located in Northeast Thailand and the Gau Yuak Temple in Chiang Mai.
The founder was a regular donour to the temple and after he was impressed by the dishes, he endeavoured to bring those same flavours to Singapore!
Some of the dishes sold here include Seafood Salad with Glass Noodles, Prawn Omelette and more.
Address: 930 Yishun Ave 2, #01-129, North Point City South Wing
Opening hours: 11am – 10pm, daily
Contact: +65 62511921
Also Read: Halal Mexican Food in Singapore
13. Sedap Thai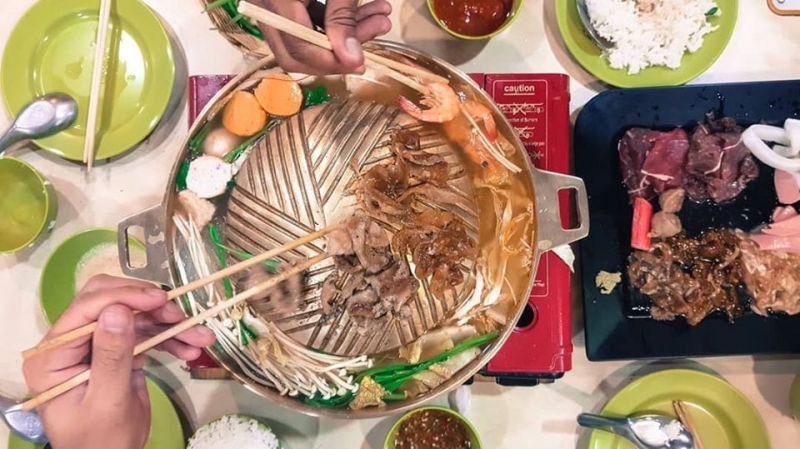 Sedap Thai is an affordable halal-certified Mookata restaurant where you can spend time with your loved ones as you enjoy scrumptious food!
While they have a la carte items on their menu, their most popular option is the Platter Set, which costs S$20 for two people. This set comes with 15 different items and a basket of vegetables. You can also choose one out of the two soup options for the steamboat section as well.
Address: Jalan Besar Food Centre, #01-08
Opening hours: Monday – Saturday, 4.30am – 9.30pm; Sunday, closed
Contact: +65 8298 3579
14. Siam Kitchen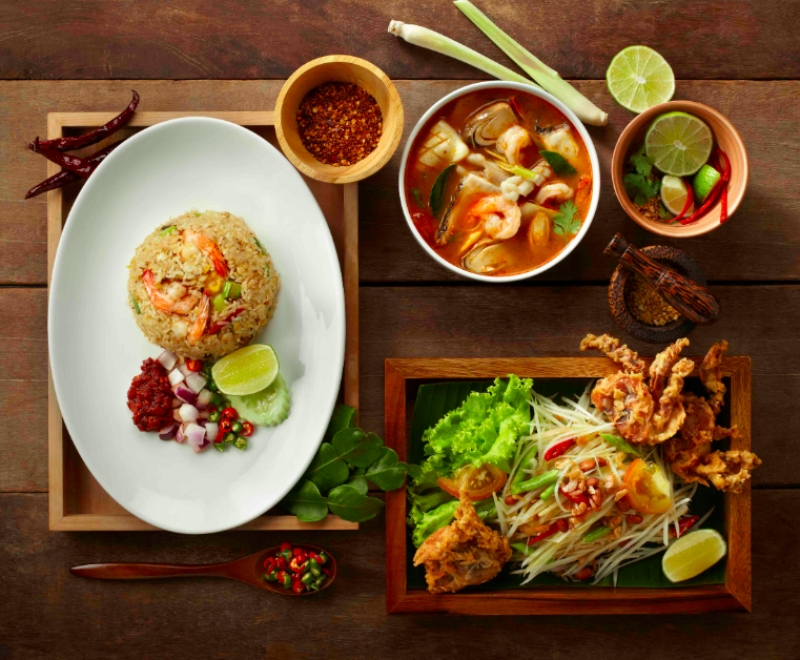 Striving to serve the best Thai cuisine, Siam Kitchen only uses fresh ingredients. They are also committed to make sure the ambiance of the restaurant is on par with the best of Thailand.
Many of the Thai favourites can also be found here, like Red Tom Yum Soup, Chicken in Green Curry, Fish Head in Tom Yum Curry and more!
Address: 21 Choa Chu Kang Avenue 4, #02-25, Singapore 689812
Opening hours: 11.30am – 9.30pm, daily
Contact: +65 6766 4766
15. Thaksin Thai Beef Noodles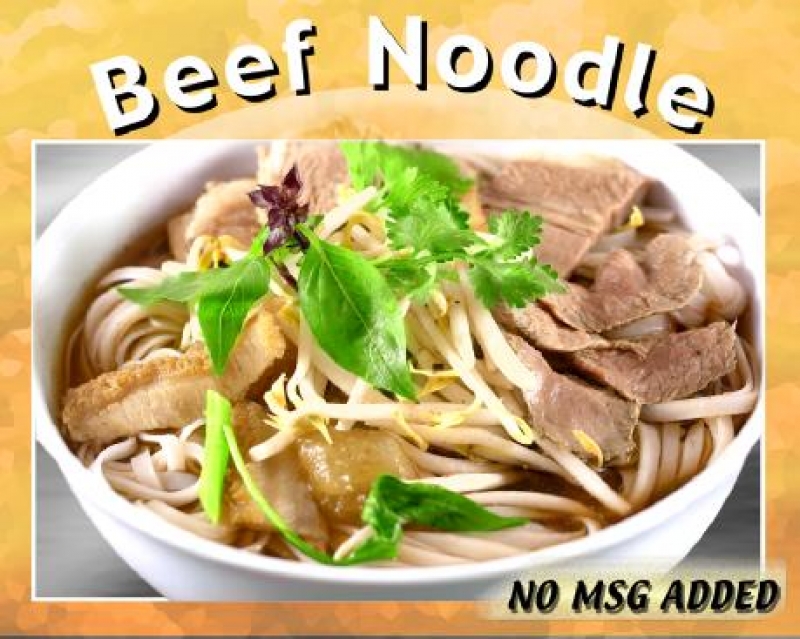 Craving a warm bowl of noodles for your tummy and soul? Head on down to Thaksin Thai Beef Noodles, a popular halal Thai noodle stall.
Try their signature Beef Noodle Soup with chunks of beef and beef strips in a bowl of dark broth.
You can also find Beef Fried Rice here! Portions are massive and prices are affordable.

Address: 449 Clementi Ave 3, #01-211, Singapore 120449
Opening hours: 10am – 9.30pm, daily
Contact: +65 9666 1234
16. The Talking Cow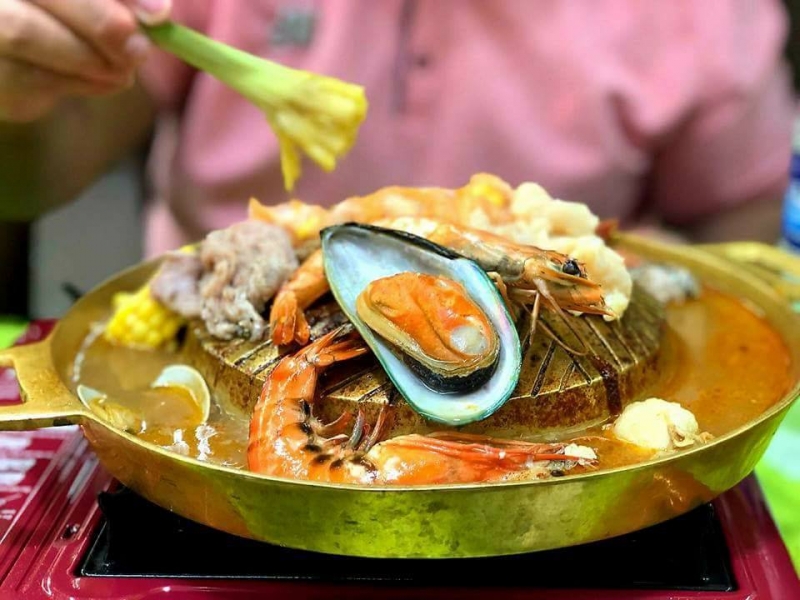 Fancy some mookata? The Talking Cow is a Muslim-owned mookata place located in Bedok where you can feast on meat with your loved ones.
This Thai-style steamboat is not only delicious, but it is also affordable with the Combo Set which costs S$13.80 per person.
You can pick your free-flow soup including flavours like Tom Yum, Chicken or Singgang, a sour and savoury soup with tamarind. Your meal also comes with three dips perfect for your seafood.
Address: 418 Bedok North Avenue 2, #01-55, Singapore 460418
Opening hours: Monday – Friday, 5pm – 11pm; Saturday – Sunday & PH, 12pm – 10pm
Contact: +65 8139 4958
17. Time For Thai

Featuring the finest Thai cuisine, Time For Thai serves scrumptious halal-certified  family meals.
Aiming to provide authentic dishes and the best Thai food experience, you can find a variety of dishes sold here. Dishes include a variety of salads, fried rice, noodle soup, curries and meats!
Address: Simpang Bedok, 282 Bedok Road, Singapore 469438
Opening hours: 12pm – 12am, daily
Contact: 6909 9404
18. Tuk Tuk Cha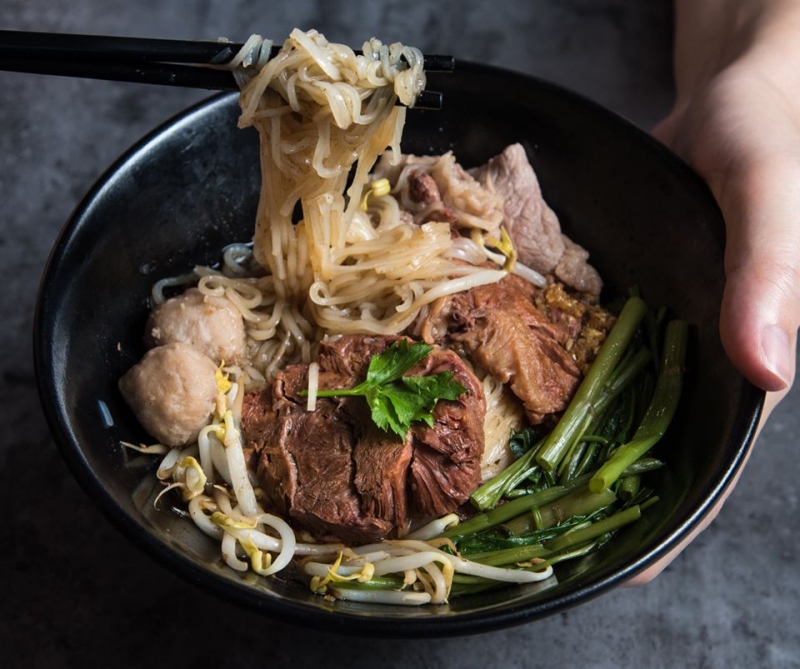 Established in 2015, Tuk Tuk Cha is a casual dining spot specialising in trendy Thai beverages and desserts, with 10 outlets all over the country.
The extensive menu also boasts a variety of options for all its patrons to satisfy all Thai food cravings. Here you can find dishes like Boat Noodles, Rice Bowls, Green Curry and more!
Address: Multiple locations
Opening hours: 11am – 9.30pm, daily
Also Read: 10 Halal Japanese Food in Singapore