For many Muslim travellers, Macao might not be the first destination they think of. But in reality, this travel gem offers plenty of memorable and entertaining experiences. It certainly is worth more than just a day trip from Hong Kong. 
After all, this vibrant city isn't just home to a culturally-rich UNESCO World Heritage Site, it is also a  UNESCO Creative City of Gastronomy, making it the perfect destination for both culture vultures and avid foodies! If you're not sure how much time to spend in Macao or what to do there, don't fret! This 4D3N itinerary to Macao and Hong Kong is just what you need to plan the perfect trip! 
Arrival in Hong Kong + Ferry Transfer to Macao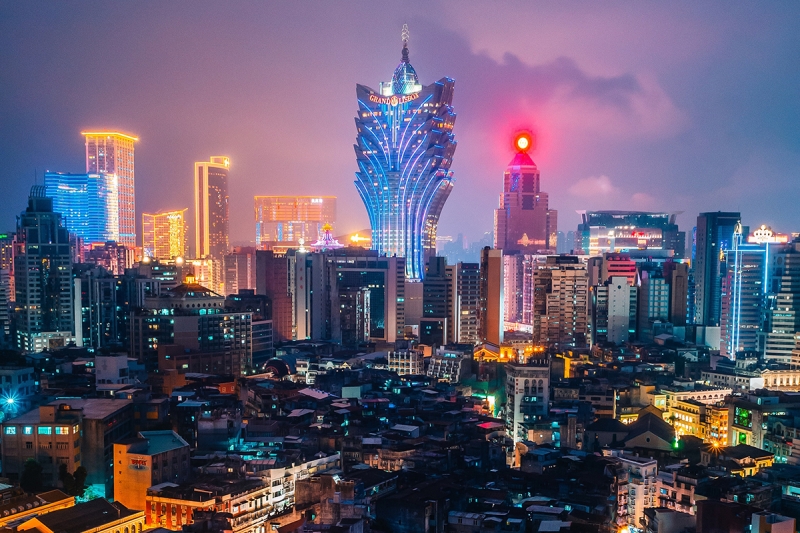 Upon arriving at Hong Kong International Airport, instead of heading past immigration and into the city, head to the SkyPier where you can hop on a ferry to Macao. There are a few ferry service providers to choose from, but some of the most popular ones are TurboJET and Cotai Water Jet.  
There's no better time to travel to Macao from Hong Kong than now! That's because from now till 30 Jun 2023, Hong Kong residents and international travellers visiting Hong Kong can enjoy a free return bus or ferry ride from Macao to Hong Kong! 
All you have to do is travel to Macao from Hong Kong, stay at least one night there, and your return ride to Hong Kong is free of charge! Just present your valid identification documents (such as your passport) when purchasing your tickets and you're all set! 
With Macao being a UNESCO Creative City of Gastronomy and being home to a UNESCO World Heritage site (the Historic Centre of Macao), it's high time to discover Macao as more than just a day-trip destination!
Day 1: Exploring the Historic Centre of Macao on foot
A-Ma Temple → Lilau Square & Mandarin's House → Dom Pedro V Theatre (and St. Augustine's Square) → Senado Square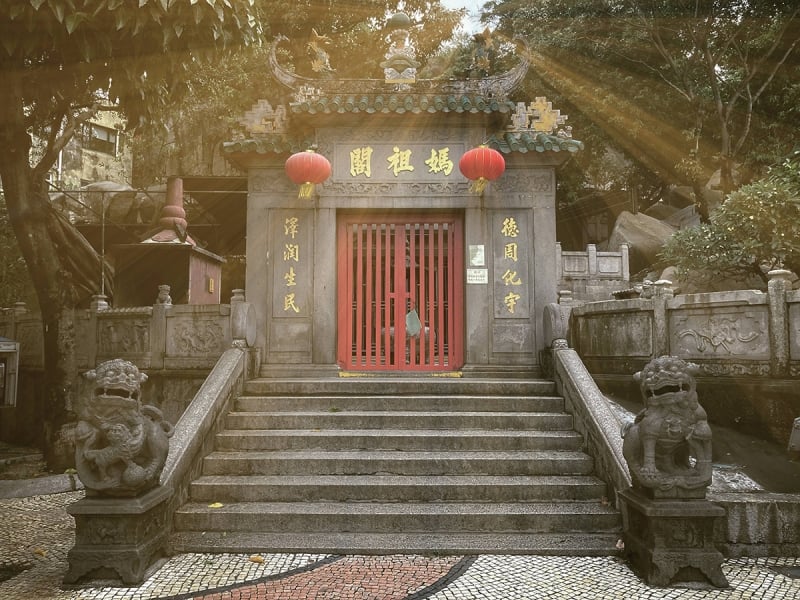 Did you know that the Historic Centre of Macao is part of the UNESCO World Heritage List? Unsurprising considering the rich history and heritage in the area! For your first day in Macao, let's take an immersive walk through time and discover the intricate history of Macao. Start your walking tour of the Historic Centre of Macao by getting yourself to the famous A-Ma Temple. 
This ancient temple, built in 1488, is one of the oldest landmarks in the city, and one of its most revered religious sites. It is dedicated to the Goddess of the Sea and boasts intricate carvings in its hallowed pavilions and halls. Coupled with stunning views of the surrounding sea, it's easy to see why the temple is one of Macao's must-visit attractions.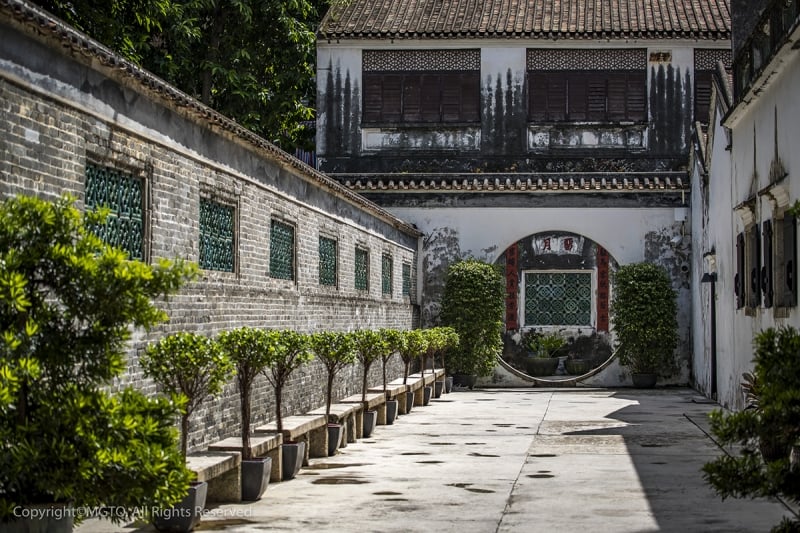 Next, walk on foot to the nearby Lilau Square, part of the UNESCO World Heritage Zone in Macao. Here, you'll find picturesque surroundings and plenty of traditional buildings, including the famous Mandarin's House, a well-preserved traditional residence that was once the family home of Zheng Guanying, a renowned reformist from the late Qing dynasty, making it a must-visit for history and culture buffs. 
Just a couple of minutes from Lilau Square is the iconic Dom Pedro V Theatre, known for its light green exterior and rich history. Surrounding the theatre is St. Augustine's Square, where you will find more colonial buildings to help you soak in the atmosphere. The next step on this waking tour of the Historic Centre of Macao is Senado Square, arguably the very heart of Macao!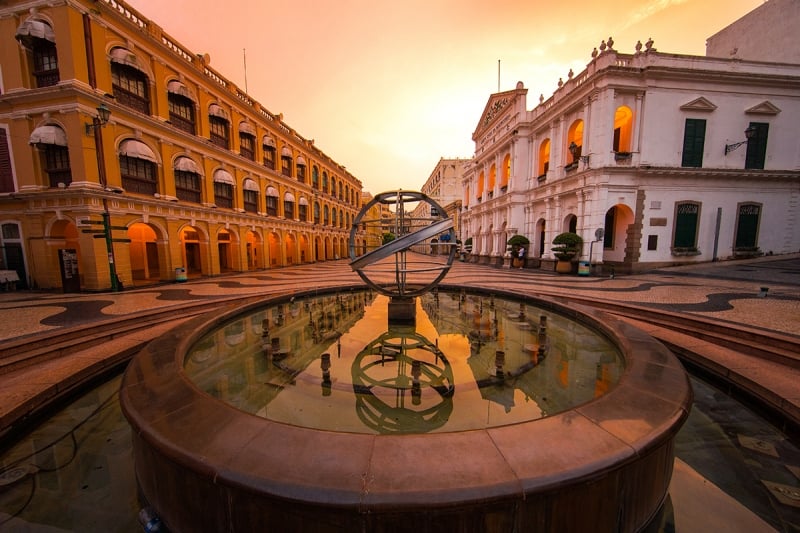 The historic square doesn't just boast stunning architecture and rich cultural history (such as Sam Kai Vun Kun Temple), it's also where most tourists go to find the best eateries and souvenir shops, and to enjoy the vibrant nightlife of the city. During special seasons (like Christmas), Senado Square comes alive with extravagant decorations and exciting street performances too! 
At this point, it's the perfect time to dig into a delicious and reinvigorating lunch. And there's no better place to look for food than at Senado Square. Whether it be springy wonton noodles made using a generations-old bamboo press technique, incredible Indonesian cuisine, or sumptuous Macanese delicacies like African chicken, you'll find plenty of options here! 
Also read: 17 Things to Do in Macau For the First-Time Visitor
Ruins of St. Paul's → Mount Fortress → Macao Tower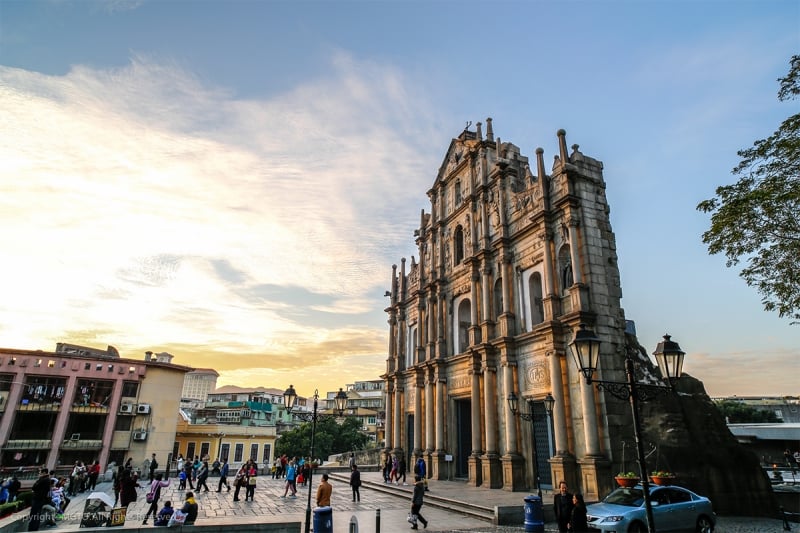 After refilling on mouthwatering noodles and juicy wontons, let's make our way to the most iconic landmark in Macao — the Ruins of St. Paul's. As you head towards the tourist hotspot, you'll pass by vibrant alleys filled with shops selling plenty of souvenirs, including Macao's famous almond cookies. 
Eventually, you'll spot the majestic structure coming into focus, along with plenty of avid travellers pining for a chance to grab a picture of the beautiful ruins. Time your time exploring the area and immersing yourself in the surroundings. 
One of the more recent additions to the Ruins of St. Paul's is an immersive exhibition that combines 3D modelling, virtual reality, and augmented reality to "restore" the ruins to their former glory! As you check out the exhibition, you'll travel through time and discover what the ruins used to look like centuries ago!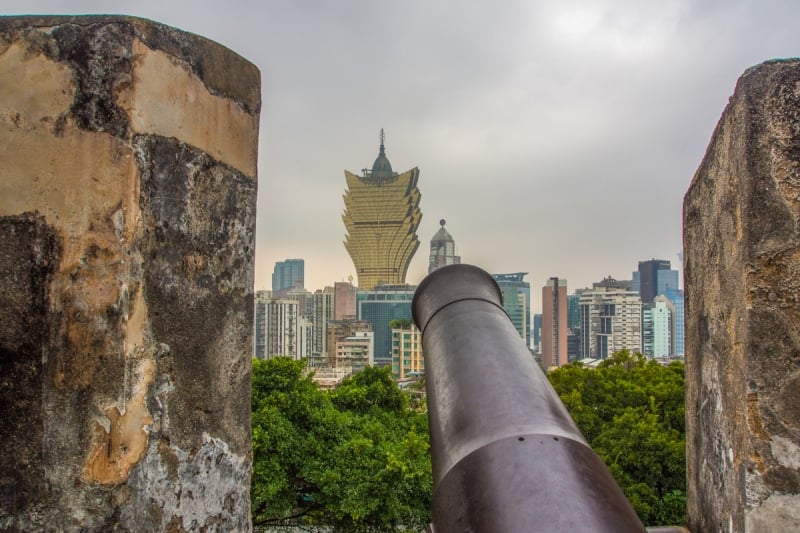 The last stop on this walking tour of Macao's Historic Centre is to your right: Mount Fortress. From the top, you can enjoy a side view of the Ruins of St. Paul's as well as a top-down view of Senado Square. Spend some time taking in the sights, and make sure to take plenty of photos for your Instagram feed! 
Once you're ready, let's backtrack to the entrance of Senado Square, and look for some food for dinner. Here you can find some Muslim Chinese restaurants like Lou Lan Islam Restaurant that serve authentic Halal Macanese dishes. Alternatively, you can dig into savoury Indian cuisine too! 
Before retiring for the night, head to the famous Macao Tower and visit the observation deck for a stunning view of the Macao skyline at night! Not a bad way to spend your first day in Macao, eh?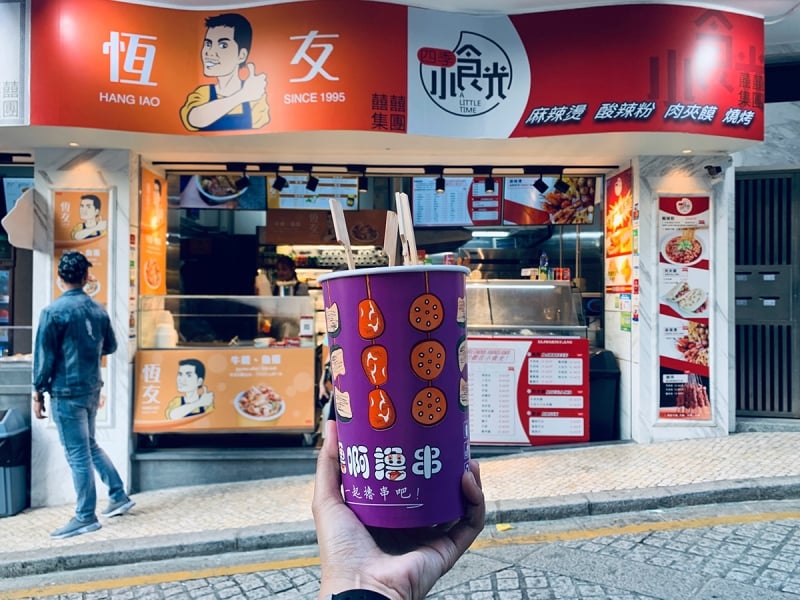 Did you know that apart from having a historic centre that's on the UNESCO World Heritage List, Macao is also a certified food paradise? That's because, on 31 Oct 2017, Macao was designated as a UNESCO Creative City of Gastronomy! 
That's not too surprising considering Macao's rich culinary history that combines the cultures of several corners of the world. Whether it's Cantonese and Macanese cuisine, international fusion dishes, or mouthwatering street food hidden between Macao's alleyways, Macao is a gastronomic destination that can satisfy any foodie! 
What's more, Macao is home to plenty of Michelin-stared gourmet restaurants that will surely tickle even the pickiest tastebuds!
Click here to check out some of the must-try delicacies in Macao and where to find them! That is, if they're not already on this list, of course!
Day 2: Discover the thrills of Cotai's latest attractions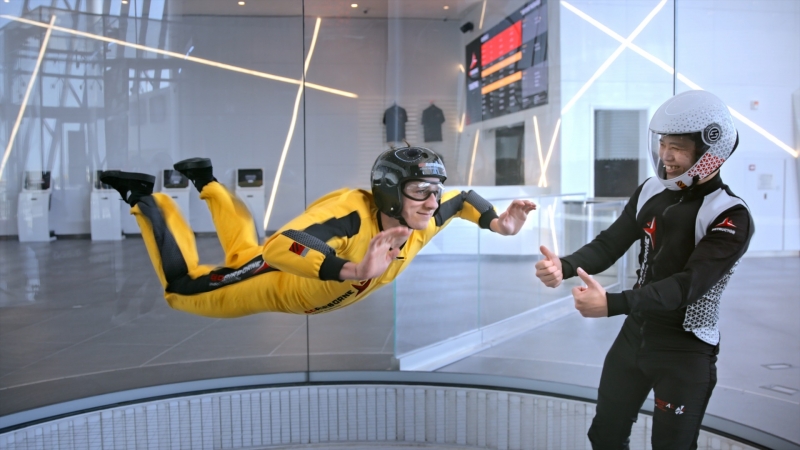 Your second day in Macao is one filled with thrilling experiences you won't soon forget! Since the past few years, the Cotai area in Macao has seen plenty of exciting new additions to its urbanscape, making it a hot new spot for adventure-seeking travellers. 
First, let's head to GoAirborne, Macao's first-ever indoor skydiving centre! Yep, you read that right! Here at this modern facility, you can enjoy indoor skydiving from 12,000 to 3,000 ft in the air! Don't worry if it's your first time because there are also supervised sessions and classes for first-timers. Even kids as young as four are able to enjoy the experience! 
Alternatively, you can head to ZIPCITY Macau where you can hop on a 388m zipline at the first urban zipline attraction in the Asia Pacific region or spend a splashing good time at the brand new Studio City Water Park — the first of its kind in Macao, where you can enjoy plenty of fun attractions and rides, including a 20m high slide tower featuring zero-gravity freefall!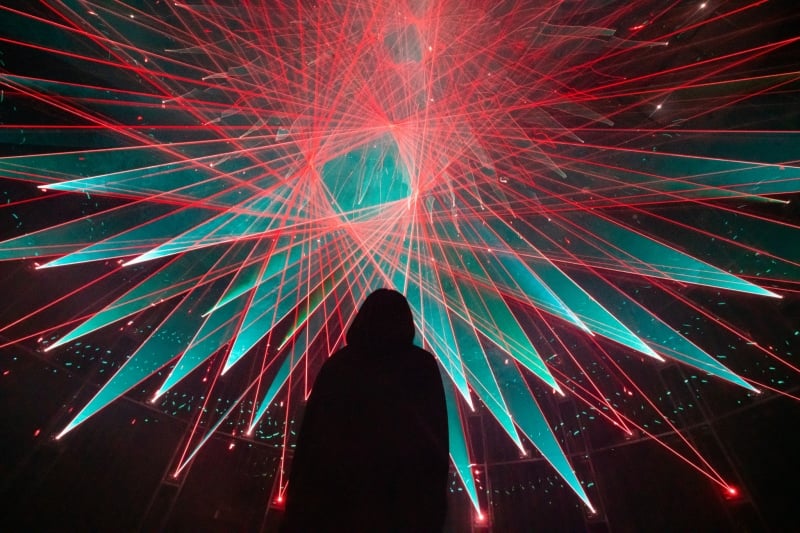 After that, let's slow the tempo down a bit with a visit to the whimsical teamLab SuperNature exhibition space in The Venetian Macao. This 5,000 sqm interactive space is home to plenty of immersive digital artwork that lets you experience visual arts in a new and Insta-worthy way. Spend your time gazing at (and interacting with) colourful masterpieces and don't forget to take a few shots for the 'gram! 
Exploring the quaint district of Taipa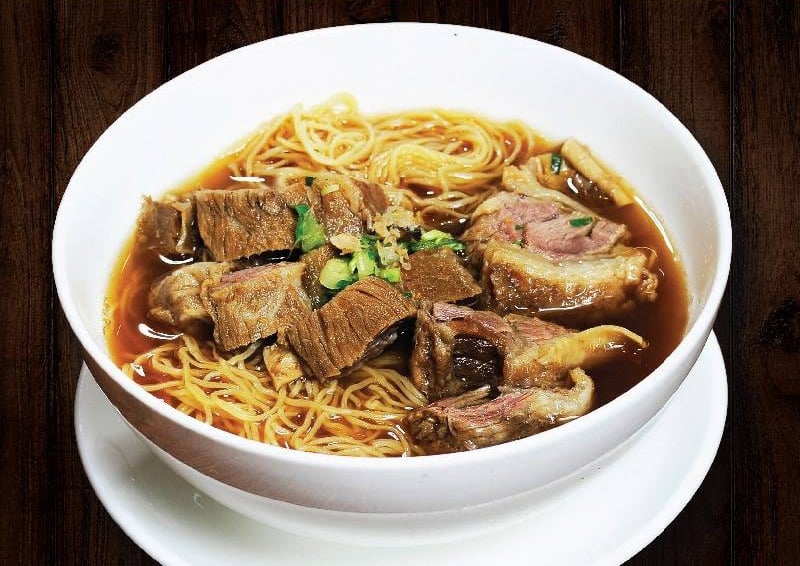 After your exciting morning of thrill and adventure in Macao, head to Taipa Village where you will continue discovering all that Macao has to offer. But before that, let's refill our energy with a good lunch! Our recommendation? A mouthwatering bowl of beef brisket noodles, one of the must-try dishes in Macao! You'll find plenty of eateries selling this hearty dish in Taipa. Don't forget to pair it with chili oil for an extra kick!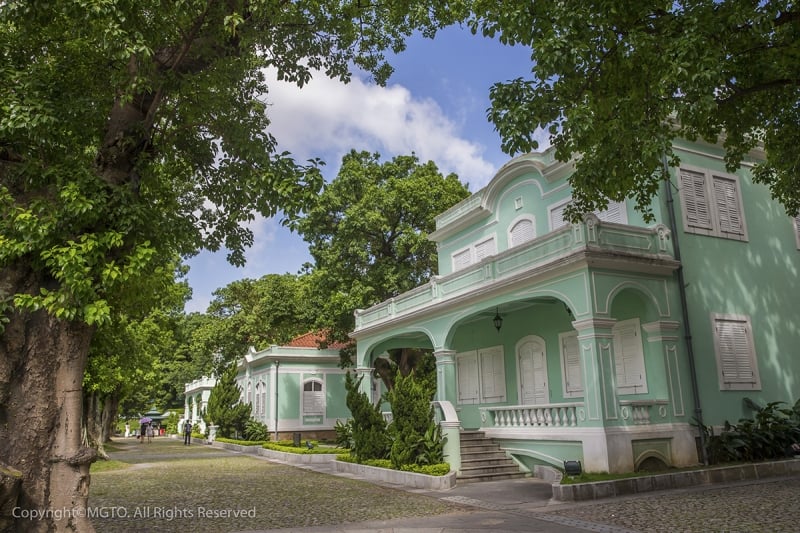 After lunch, take some time to explore Taipa. Compared to the main tourist hubs from yesterday, Taipa exudes a more laidback ambience, but one that is equally as enchanting when it comes to rich cultural heritage. Start your visit with the Taipa Houses Museum, where you can learn more about the fascinating history of the area.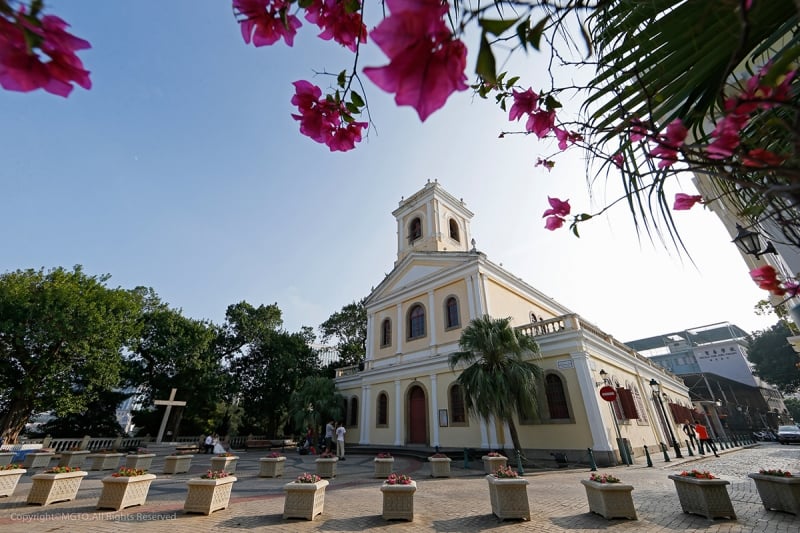 Then, head to the historical Our Lady of Carmel Church, which boasts a bright yellow facade and architecture akin to what one would find expect to find in Portugal, a throwback to the city's past. Since you're here, take the chance to explore Taipa Village, a bustling area where you'd find plenty of eateries and shops, such as the Taipa Flea Market and the famous Lord Stow's Bakery which sells delicious Macanese egg tarts.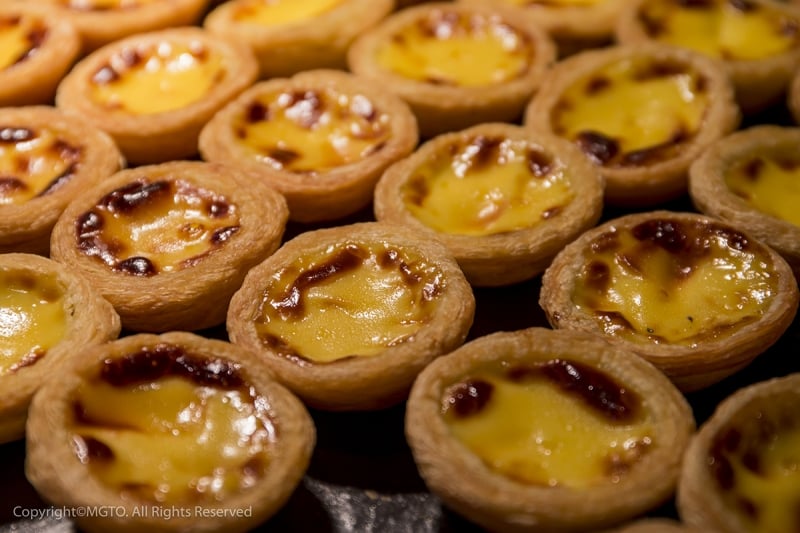 Finally, let's head back to the Coloane area and hit up Hac Sa Beach for a relaxing evening to end your second day in Macao. 
Day 3: Macao Grand Prix Museum → Macao Giant Panda Pavilion + Back to Hong Kong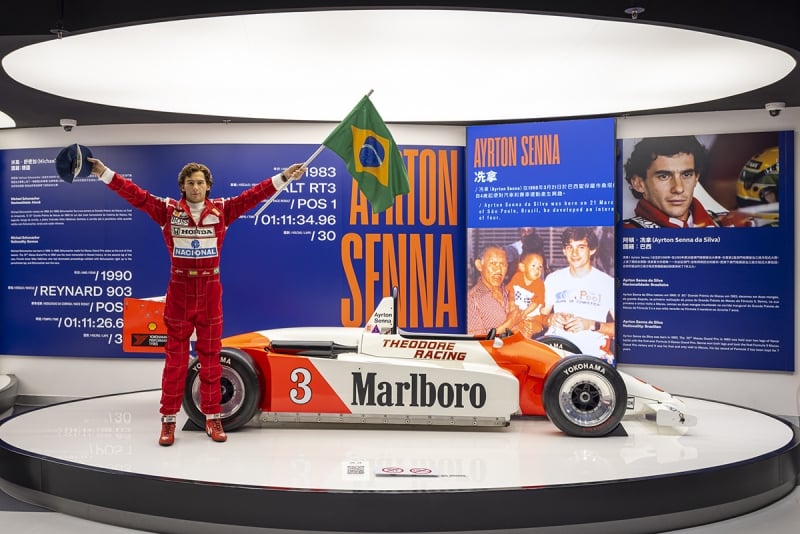 Your final day in Macao begins with a trip to the popular Macao Grand Prix Museum, which reopened in June 2021 after undergoing major renovations and expansion. Boasting a brand new look, the museum now houses four zones that focus on different aspects of the sport. Here you can check out race car models used by famous racers and learn more about the history of this world-renowned sporting event.  
What's more, in March 2023, as part of the celebrations of the 70th anniversary of the Macao Grand Prix, the Macao Government Tourism Office (MGTO) collaborated with Madame Tussauds Hong Kong to exhibit wax figures commemorating eight renowned racers at the Macao grand Prix Museum, adding yet more reasons to visit, especially for racing fans!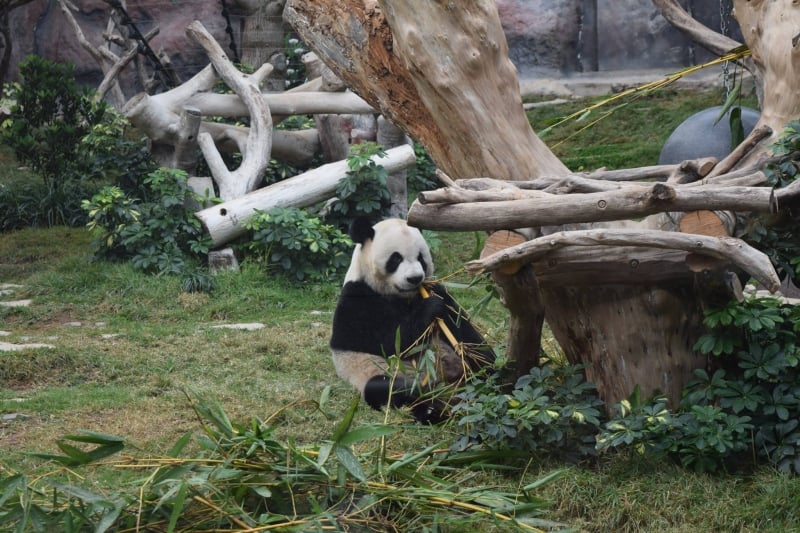 After that, let's head to our final stop in Macao — Macao Giant Panda Pavilion in Seac Pai Van Park, the largest natural green area in Macao. As the name suggests, this is where you can meet Macao's cuddly pandas and observe them in a safe, comfortable environment. Apart from that, you'll also see a few other animals like red pandas, lemurs, and more. 
After spending some time exploring the area, head to the Taipa area and indulge in yet more sumptuous Macanese food. This time, treat yourself to a gourmet at a Michelin-starred restaurant like Golden Peacock at the Venetian Macao.
Exploring the bustling Mong Kok District of Hong Kong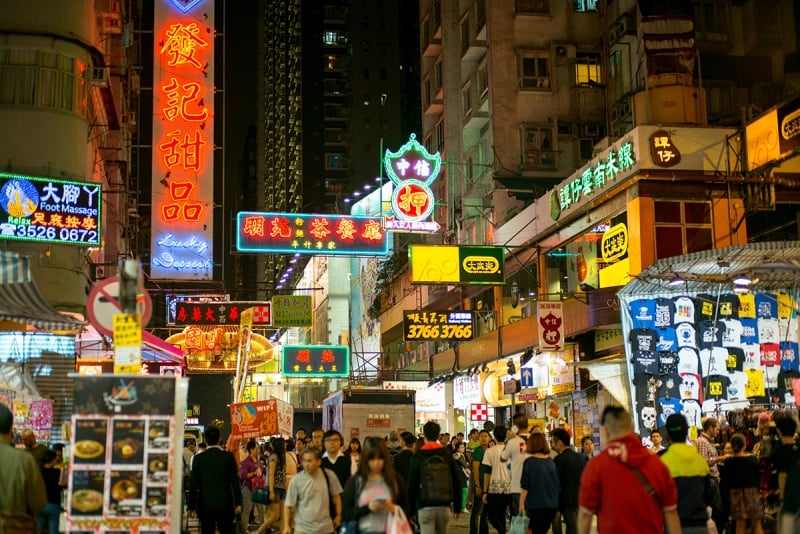 If you have only a limited time to explore Hong Kong, as is the case in this itinerary, don't fret! The key is to fill your time with experiences that fully immerse you in the Hong Kong ambience. And there's no better way to do that than to visit the vibrant district of Mong Kok on the Kowloon Peninsula! 
For those not in the know, Mong Kok is a tourist hub that's teeming with activity, especially after the sun sets. Here, you'll find the city's famous street markets, like the Ladies Market, Temple Street Night Market, and "Sneaker Street" — Fa Yuen Street Market. Apart from haggling for quirky clothes and souvenirs with street market vendors, Mong Kok is also a foodie's paradise in its own right.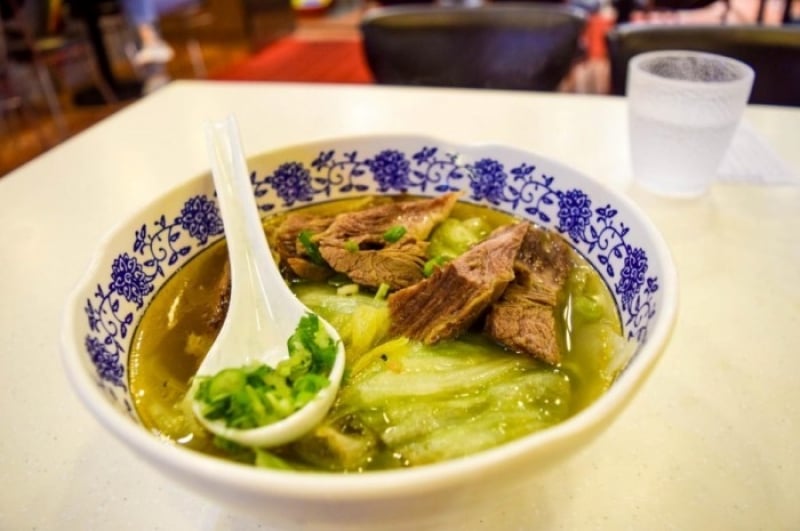 Whether it be classy restaurants or hole-in-the-wall eateries, there's plenty of street food to enjoy. For example, you could wolf down Hong Kong's signature beef brisket noodles, treat yourself to egg waffles, indulge in traditional desserts, and finally wash it all down with milk tea!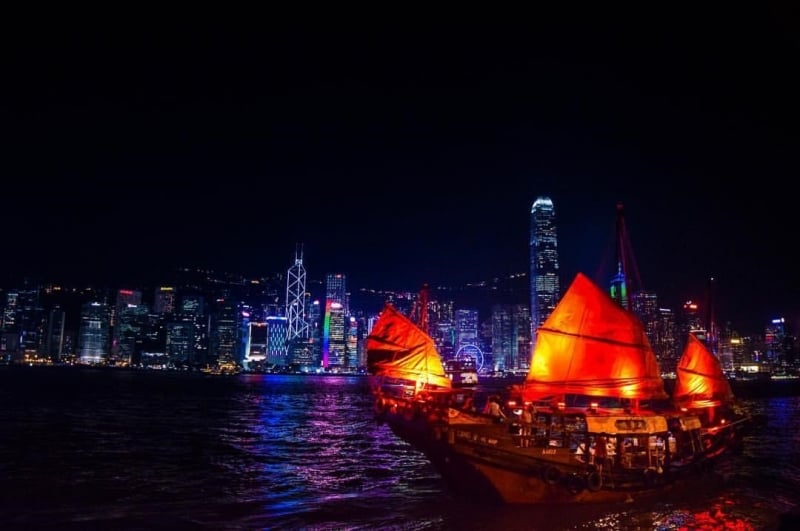 After exploring the bustling night markets and eating your way through Mong Kok, head to the Victoria Harbour at the southernmost tip of the Kowloon Peninsula. Here, you can enjoy a scenic, postcard-worthy night view. If you arrive at 8pm, the buildings on both sides of the harbour light up in a dazzling display of LED lights and lasers called the Symphony of Lights. It's one of the must-see sights in Hong Kong!  
Day 4: Discovering Central + Home Sweet Home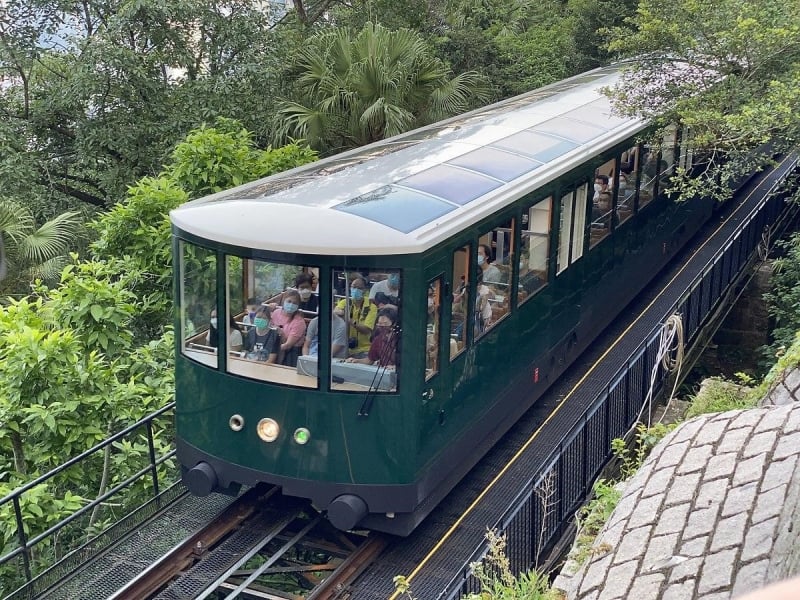 And just like that, we've come to the final day of our short escape to Macao and Hong Kong. Today, before healing to Hong Kong International Airport for the flight back home, let's explore one of Hong Kong's most popular areas — Central. 
The Central District of Hong Kong is a bustling area of commercial buildings but nestled between these skyscrapers are some of the city's most popular attractions. One of them is Victoria Peak, a must-visit destination in Hong Kong, especially since it now has a few new attractions.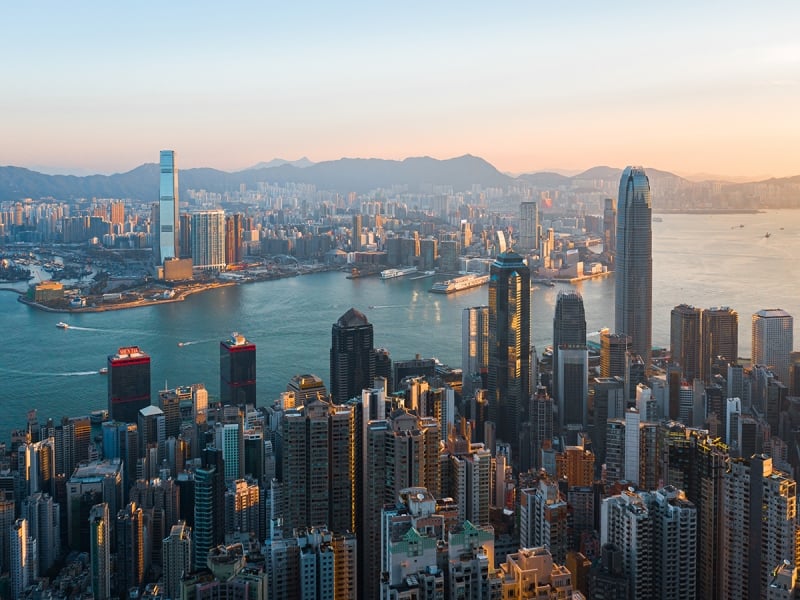 Take the Peak Tram ride up (newly refurbished in 2022), where you will find experiences such as Madame Tussauds Hong Kong, the brand new Monopoly Dreams, the world's first Monopoly-themed attraction, and Sky Terrace 428 which offers incredible panoramic views. 
Also read: 30 Things to Do in Hong Kong on Your Next Visit
Take your time to explore this classic location before heading to the airport to catch your flight back home. I don't know about you but I think this is a great four days well spent, don't you think?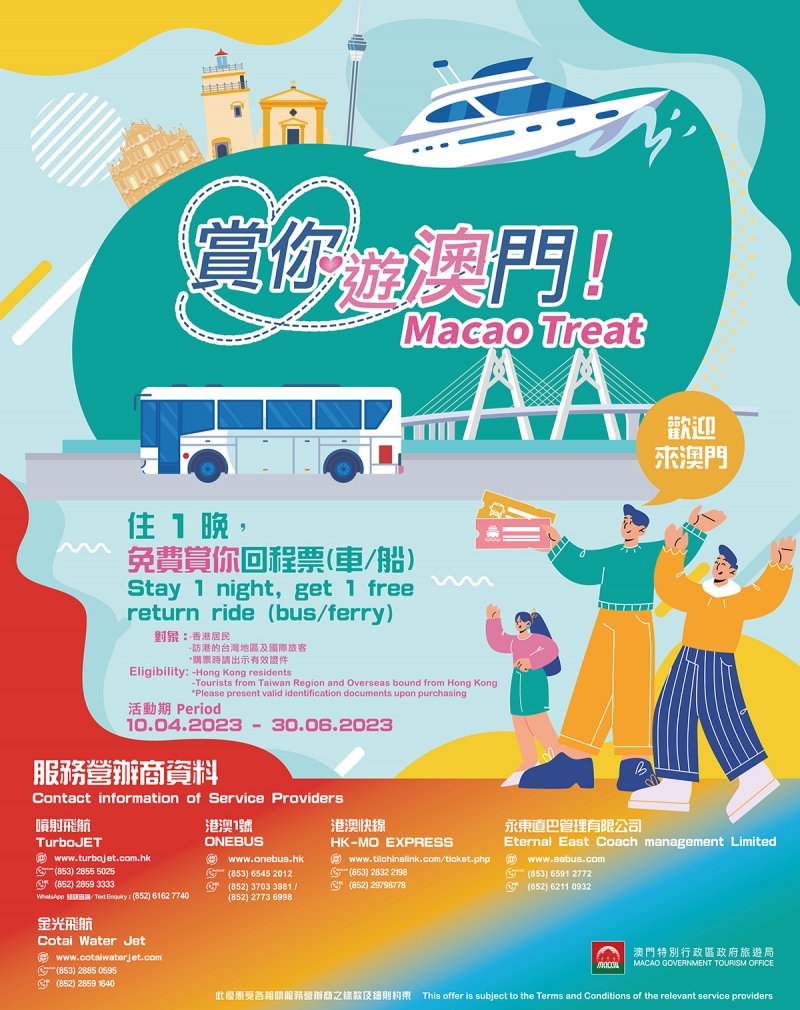 Extend your stay in Macao and be rewarded with a free return bus or ferry ride to Hong Kong thanks to the Macao Treats promotion! From now till 30 Jun 2023, international travellers to Hong Kong can redeem a free return ticket to Hong Kong if they stay overnight in Macao!
It's the perfect opportunity to explore the wonderful city of Macao without having to squeeze everything into a one-day trip! What are you waiting for? It's time to discover this culturally rich city to your heart's content! 
---
Brought to you by Macao Government Tourism Office