Blimpie Singapore
Itching for a bite of a good sandwich? Blimpie Singapore, America's oldest sub chain, has now landed in Singapore! The name Blimpie is derived from the word "blimp" denoting the size of the sandwich. With a mass of branches in over 200 locations around the world, Blimpie is well-known for their large and fresh subs. 

Blimpie Singapore is the brand's first location in Asia and is positioned as a fast casual concept where meals are made to order using only the freshest halal ingredients.
Bread is baked daily, chicken items are farm to table and most of the sandwiches come with Provolone cheese, a scrumptious Italian cheese that has been aged for a minimum of four months, as well as high quality cheddar and Swiss cheese options.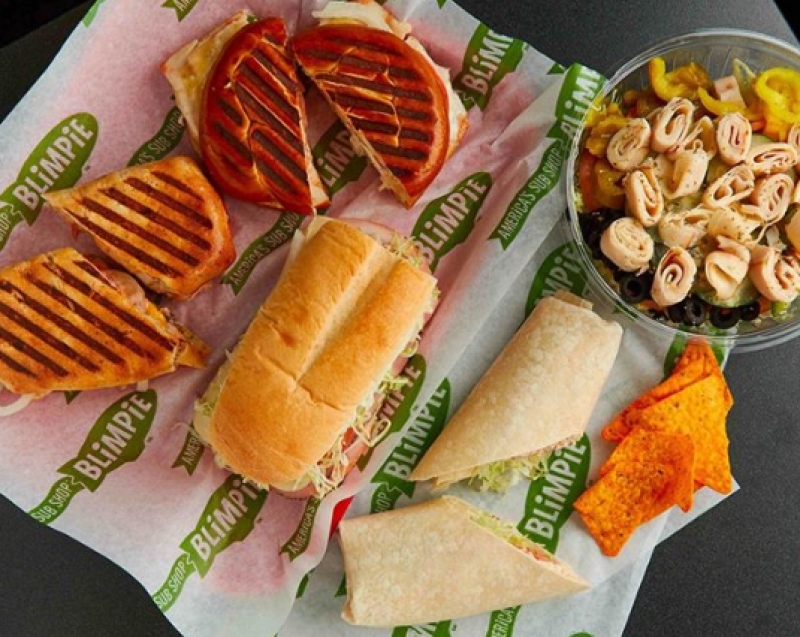 All the sandwiches sold can be made The Blimpie Way, which means you can add oil, vinegar, oregano, onions, lettuce and tomatoes. Any sub is also customisable with a large range of additional sauces and condiments.
A Blimplie can be served as a classic sub or a wrap and can be served either hot or cold. You can also get a panini Blimpie which are always served hot. There are no price difference for a sub, wrap or panini!
Also Read: Halal Food in Bugis, Singapore

One of the popular sub options, The Blimp, comes loaded with oven-roasted turkey breast, roast beef, beef salami, beef pepperoni and provolone cheese.
If you are looking for scrumptious hot subs try their two favourites – the Meatball Hero with homemade meatballs and the Philly Cheesesteak made with tender slices of ribeye.
Here is the full Blimpie Singapore menu: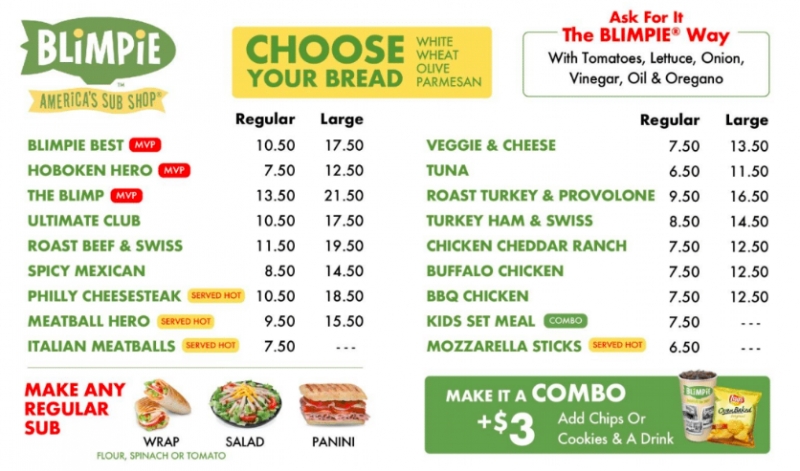 Blimpie will be at Tampines Food Co, a cloud kitchen located in the East of Singapore and will also be available on the Foodpanda delivery app for those who live nearby! Island-wide delivery is also in the works.