Serving as a cultural bridge for Islam in the UK, the Cambridge Central Mosque at Mill Road finally opened its doors to the public last week after more than a decade of planning and construction. There has been an urgent need for a mosque in the area. Previously, the city's estimated 6,000 Muslims had to pray in shifts at smaller Islamic centres and converted houses.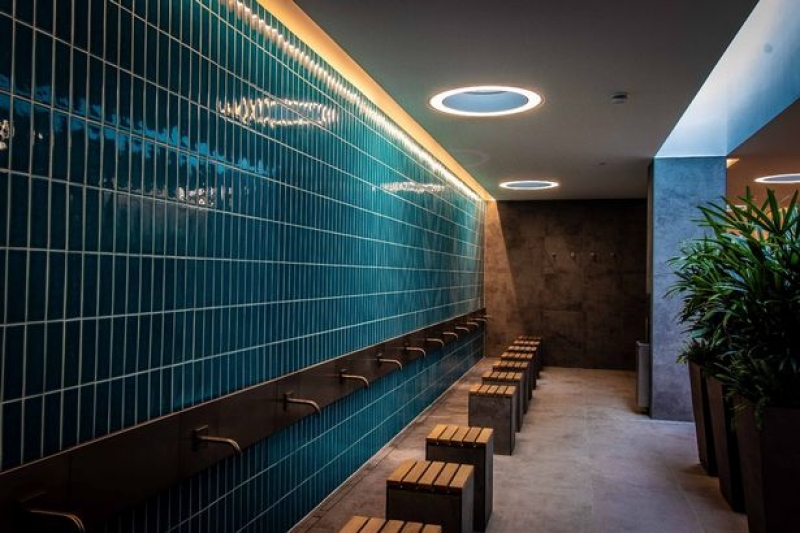 Costing around £23 million, Europe's first "eco mosque" includes a prayer hall, ablution areas, accommodation for its Imam's family and visiting scholars. There will also be a cafe, teaching area and meeting rooms that can be used by the local Muslim and non-Muslim communities. Aside from that, there will be ample parking space and designated areas for bicycles.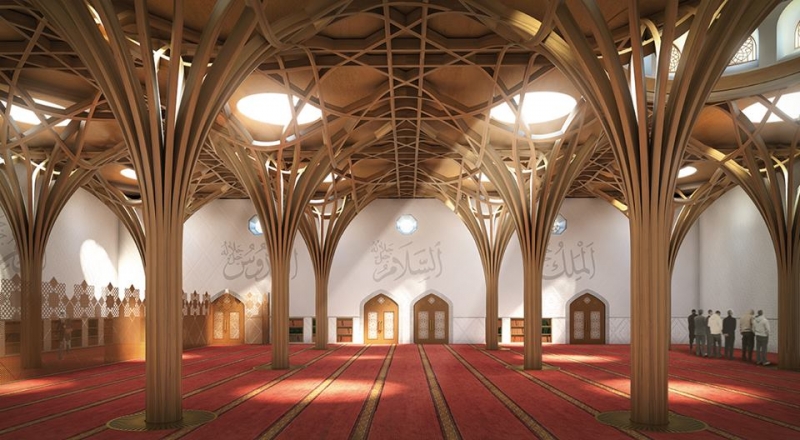 This new three-story mosque also seeks to emphasise the pertinent role of faith in ensuring responsible management of the earth's resources. As part of its sustainable design, the Cambridge Central Mosque boasts zero carbon on-site emissions, rainwater harvesting and air source heat pumps, in order to ensure that the mosque remains heated and cooled using locally generated energy.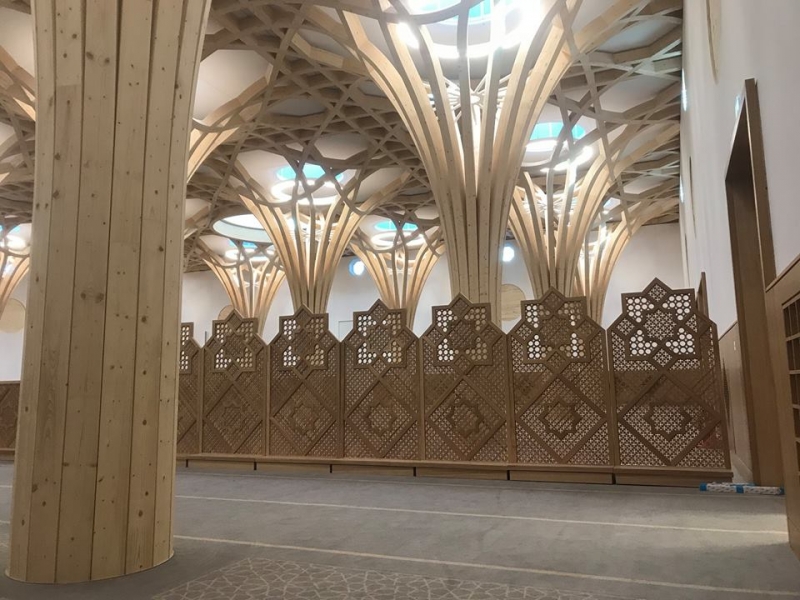 With reference to its breathtaking architecture, the mosque's interiors are truly refreshing and offer a sense of tranquility like no other by weaving in both traditional Islamic and British elements. The defining feature is its timber structure, which is from sustainably sourced spruce that has been curved and laminated. Roof lights are also located above the columns (inspired to look like trees!), which illuminate the prayer hall.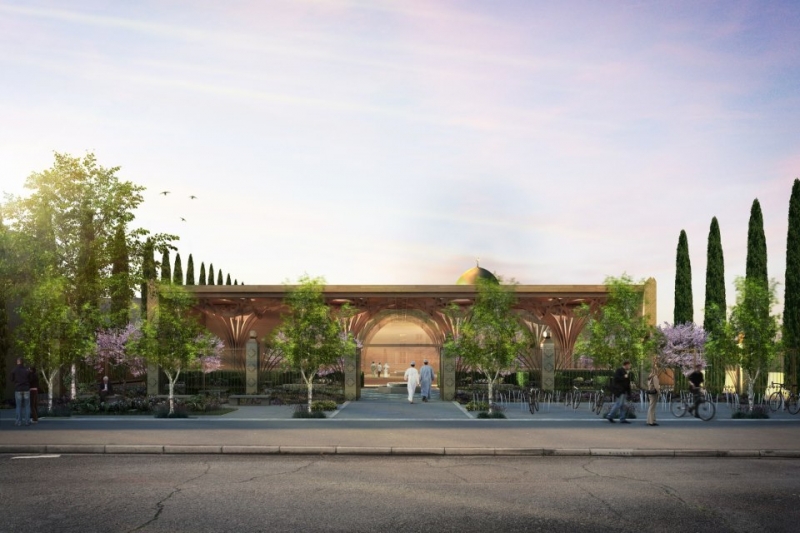 Don't miss the beautiful Islamic garden at the front of the mosque which provides a quiet respite. This green space's central feature is an octagonal stone fountain. There are also curved oak benches where visitors can enjoy the sound and movement of the water, the colours and fragrances of the flowers, and the shade of the trees.

In essence, the garden highlights how the entire building embodies the feeling of an oasis and reminds us of the interconnectedness between humans and the natural world.
Also read: Mosques in London: Here's Where to Pray