Being a coastal city, Busan is known as the ultimate paradise for seafood lovers. Whether it's seafood, Southeast Asian flavours, or other exotic cuisines you're craving, we'll show you that there are lots of halal food in Busan for you to choose from!
Around Jagalchi Market
Jagalchi Market is Korea's biggest seafood market, which houses plenty of seafood restaurants. Take your time exploring the bustling aisles of this market, where you'll get to sample and purchase the freshest seafood in town (or the whole of Korea, for that matter)! Here are some Muslim-friendly restaurants within or near this famous market!
1. Jacky's Seafood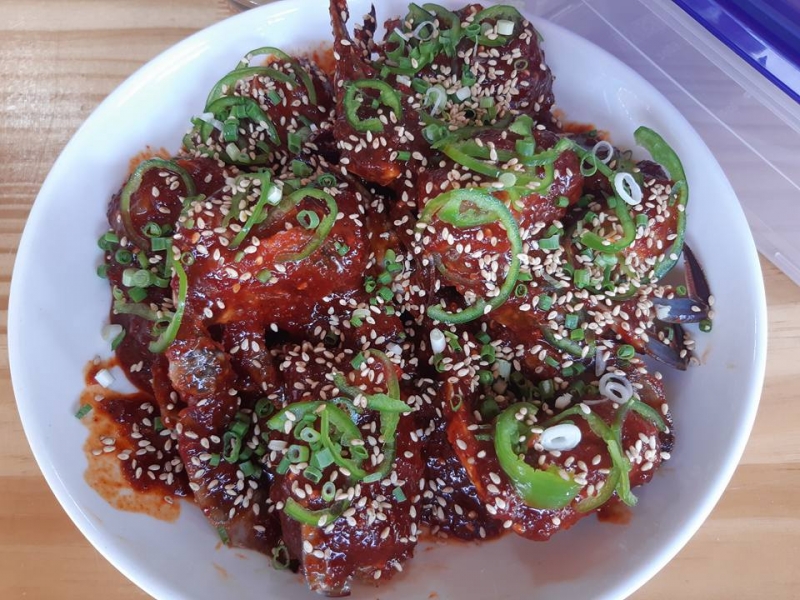 This restaurant within Jagalchi Market is a must-visit for the best, professionally-filleted sashimi and savoury seafood dishes. Located on the second floor of Jagalchi Market, Jacky's Seafood stays true to Korean-style cooking. Popular picks include their sashimi sets, sea urchin and live octopus. This makes it the perfect place to experience authentic Korean food first-hand!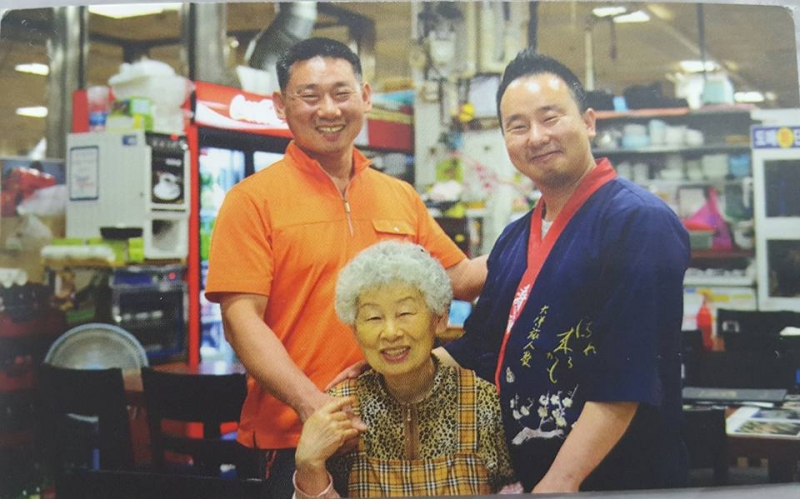 Perhaps what draws customers most to this restaurant is, and I quote, its "quintessential host". Lots of customers get the opportunity to be served by Mr Jacky himself, the man who takes pride in his love for seafood and serving his customers.
While this restaurant primarily serves seafood-only dishes, it is not halal-certified so please dine at your own discretion.
Address: Jagalchi-Market 2F, Jagalchihaean-ro, Jung-gu, Busan, South Korea 48983
Opening hours: Daily, 10am – 10pm
2. Changseondong Meokja Golmok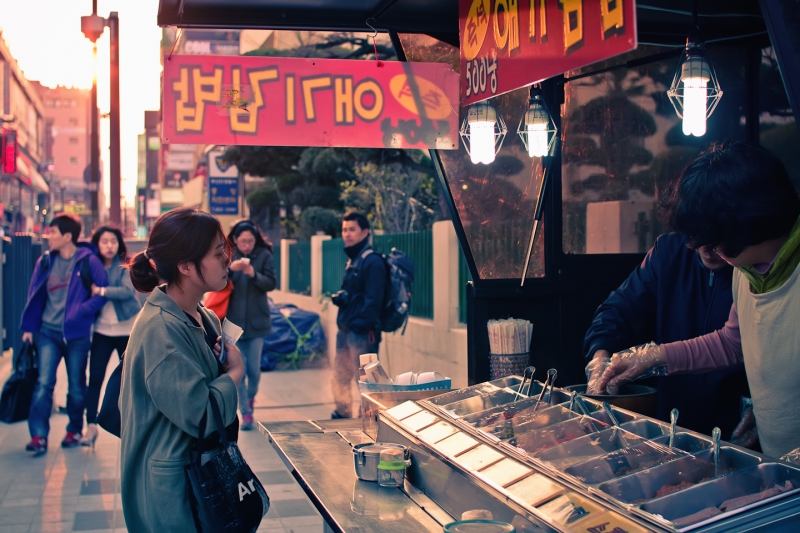 Take a two-minute bus ride from Jagalchi's seafood heaven to Gukje Market for a true taste of traditional Korean delights. Also known as "Let's Eat Alley", Changseondong is a path lined on each side by appealing food vendors. Each stall is run by an ahjumma (elderly Korean woman), which is always a good sign!
Though not halal-certified, there are lots of vegetarian options in Busan's street food scene. You'll see Busan-famous hotteok (Korean sweet pancakes), tteokbokki (Korean rice cakes) and japchae (sweet potato noodles) among the various stalls.
Address: 2-ga Changseon-dong Joonggu-dong, Busan, Korea
Opening hours: All vendors operate independently, hence there are no fixed operating hours. However, most stalls are open during midday. We recommend hanging around the BIFF Square area as there are many shops there.
Near Haeundae Beach
3. Bombay Brau Restaurant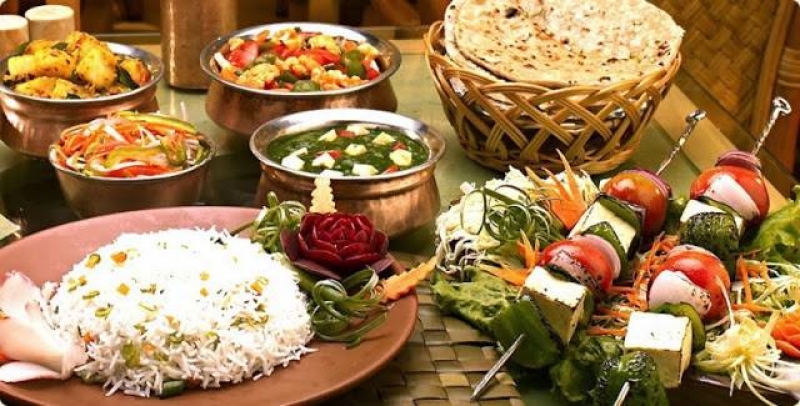 At Bombay Brau, they take serving fresh food to the next level. Halal chicken and beef are delivered fresh every morning. Ingredients like Indian cottage cheese and Indian yoghurt are also made in-house. This is a great place to dine if you're looking for high-end Indian food. Some menu standouts include lamb vindaloo, kadhai chicken and (surprise!) Singapore's chilli crab.
They also have a "Daily Specials service" and the instructions are simple: Think of an Indian dish that you really miss and we can make it for you. Imagine having a dish made for you, even if it's not on the menu! How cool is that? Of course, this depends on the availability of the ingredients needed for said dish.
Although their meat is halal, this restaurant serves alcohol so do dine at your own discretion.
Address: 30 Gunam-ro, U-dong, Haeundae, Busan, South Korea
Opening hours: Daily, 11am – 10pm
4. Haeundae Fishermen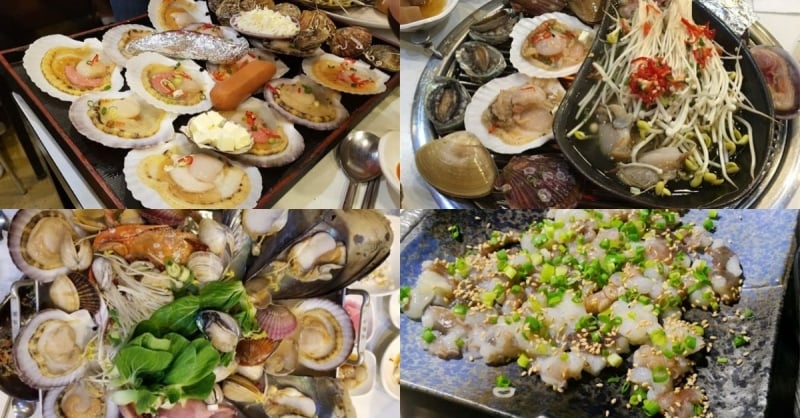 What sounds better than dining at a shell house by one of Korea's most stunning beaches? Haeundae Fishermen serves a huge variety of shellfish and seafood. If you're feeling experimental, go for their haesam (sea cucumber) and sora (turban shell). Or, stick to the classics like oysters baked with cheese and garlic.
This restaurant is not halal-certified and everything on they have a seafood-only menu. Do dine at your own discretion.
Address: 10 Gunam-ro 12beon-gil, U-dong, Haeundae, Busan, South Korea
Opening hours: Daily, 4pm – 2am
5. Namaste Haeundae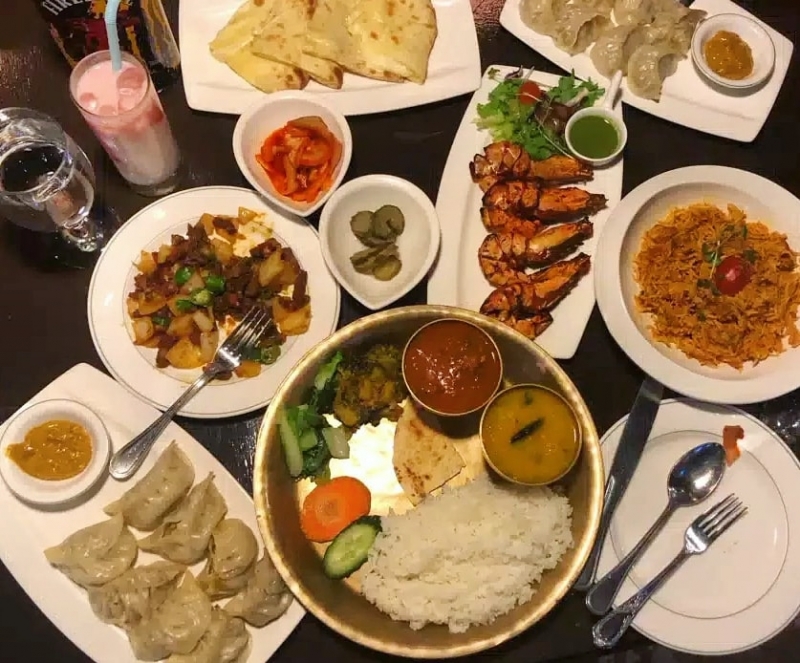 If you're feeling hungry for samosas or curries after walking along the beach, Namaste Haeundae is the place to go. Located a few minutes away from Haeundae Beach, Namaste provides a special high-end dining experience with their scrumptious food and gorgeous dining interior. It's pricier and offers a more luxurious dining experience as compared to restaurants near the Al-Fatah Masjid (mentioned below). Their popular palak paneer dish is priced at 14,000₩ (~S$16.40).
Address: 7 Haeundaehaebyeon-ro 265beon-gi, U-dong, Haeundae, Busan, South Korea
Opening Hours: Daily, 11am – 11pm
Around Busan Al-Fatah Masjid
6. Cappadocia (카파도키아)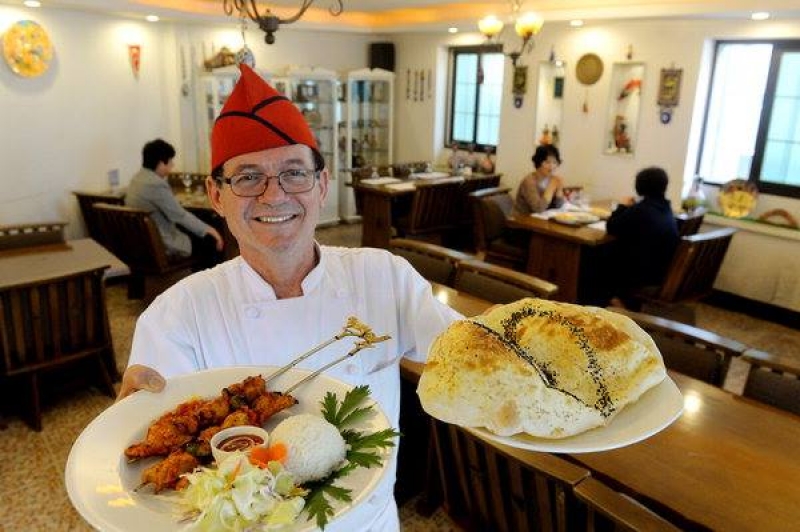 Attached to the Busan Al-Fatah Masjid, Cappadocia serves the best Turkish kebabs. This kebab house is famous for its yummy hummus and kebabs, which comes in a great-value set inclusive of Turkish tea and dessert. It also has a cosy ambience to match up to the warm flavours of its Mediterranean cuisine!
Address: 123-9 Geumdan-ro, Namsan-dong, Geumjeong-gu, Busan, South Korea
Opening hours: 11.30am – 10pm on Sundays to Fridays, 11.30am – 8.30pm on Saturdays
7. Morocco Casablanca Restaurant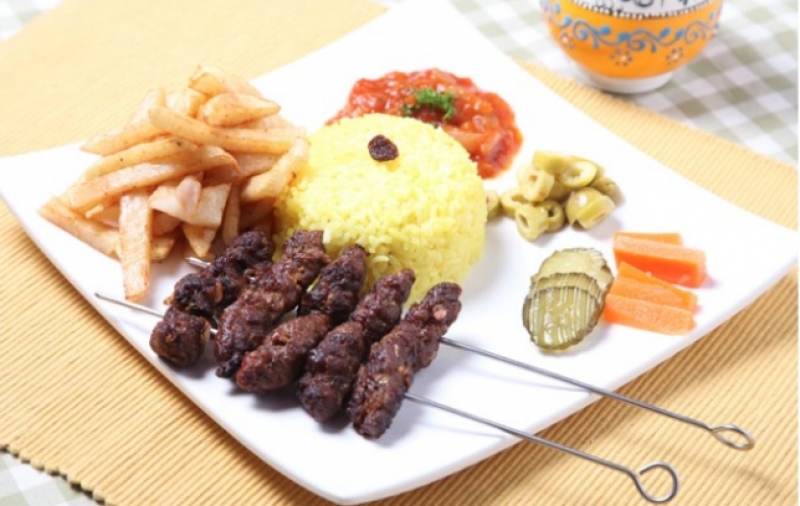 Lamb lovers should definitely visit this restaurant for a taste of Casablanca in Busan. Serving Moroccan and Turkish classics like Dimlama (Moroccan stew) and Tajine, you're bound to leave with happy tummies after a meal here. Like Cappadocia, Morocco Casablanca You'll also be glad to note that the restaurant is located right next to the Busan Al-Fatah Masjid. 
Address: 113-15, Geumdan-ro, Geumjeong-gu, Busan
Contact: 010 – 2397 – 8801
Central Busan – Dong-gu
8. New Little India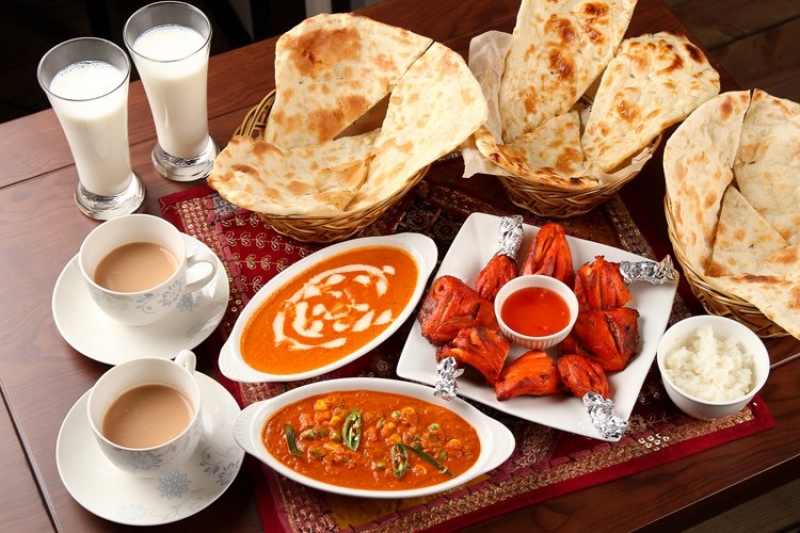 About fifteen minutes away from the market is New Little India, which specialises in the finest Indian cuisine. If you're craving for some creamy butter chicken or chicken tikka, dine amongst the gorgeous wooden interiors of this restaurant. Though its meat is halal, this restaurant serves alcohol so please be advised to dine at your own discretion.
Address: 205 Jungang-daero, Choryang-dong, Dong-gu, Busan, South Korea, 601-010
Opening hours: Daily, 10am – 9pm