A fusion of traditional and modern landscapes, Kyoto has become one of the biggest go-to Muslim-friendly cities in Japan. A hotspot for shrines and gardens, Muslim travellers get to escape to the natural beauty the country has to offer. You can expect to live the full Japanese experience while still being within the city's reach. 
Also, there aren't many problems manoeuvring around with the language barrier — most locals can understand English, and almost all signs have English translations. It is definitely a city not to leave out of your itinerary to Japan.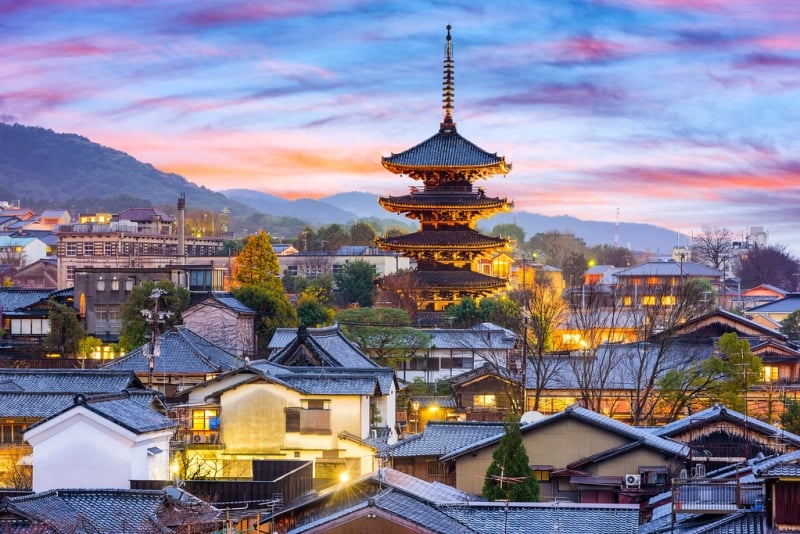 Being such a popular destination, loads of Muslim-friendly washoku (which means Japanese food in Japanese) eateries are scattered around Kyoto. As of recent years, Muslim travellers have made sure to not miss out on what this stunning city has to offer. There's always a place to rest for a meal after your sightseeing adventures in the different areas of Kyoto. 
Central Kyoto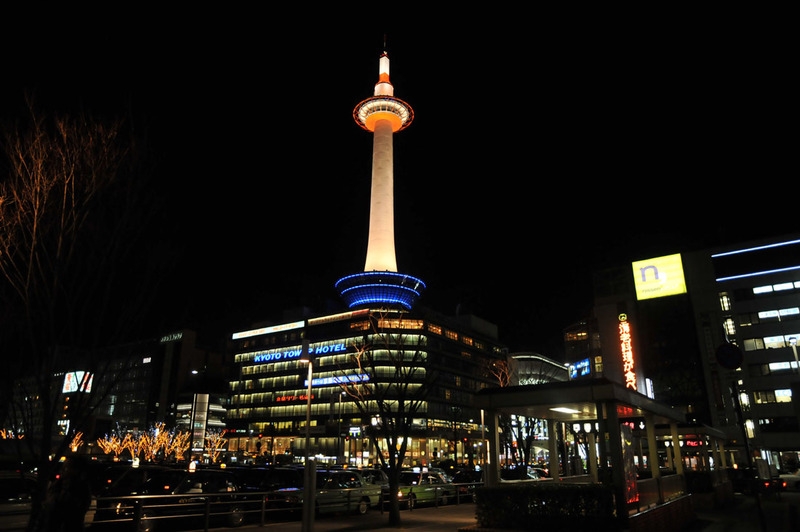 At the heart of the city lies the breathtaking Kyoto Tower. While it may not be as impressive as the Tokyo Tower, it has its own charm and uniqueness, especially when it's lit up at night. After shopping at the Nishiki Market or before a trip to the Imperial Palace, it's always best to get your washoku fix. 
1. Tempura Arima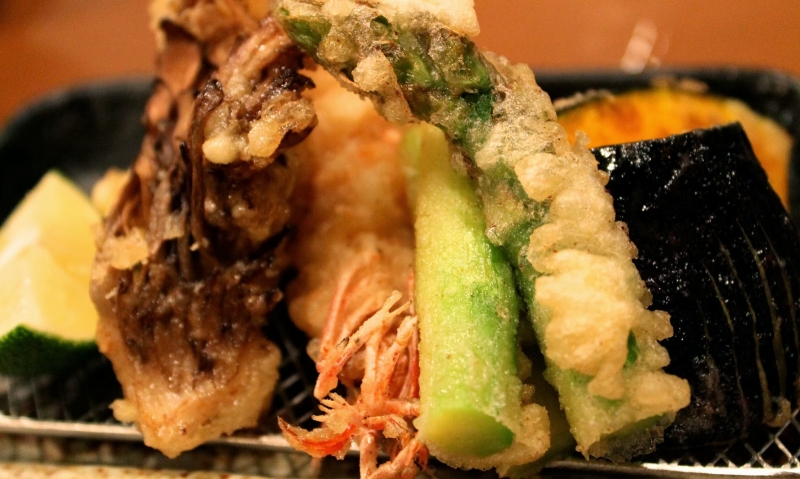 Tempura Arima is a tiny family-run joint with English menus and set meals. This Muslim-friendly restaurant is a must-try for lovers of tempura, a Japanese dish usually consisting of seafood and vegetables. Since it's not halal-certified as it serves alcohol and non-halal meat, please be advised to dine at your own discretion. 
Address: 572 Sannocho, Shimogyo-ku Kyoto-shi, Kyoto 600-8424, Japan
Opening hours: 11.30am – 2pm, 5.30pm – 10.30pm, closed on Thursdays
2. Ukihashi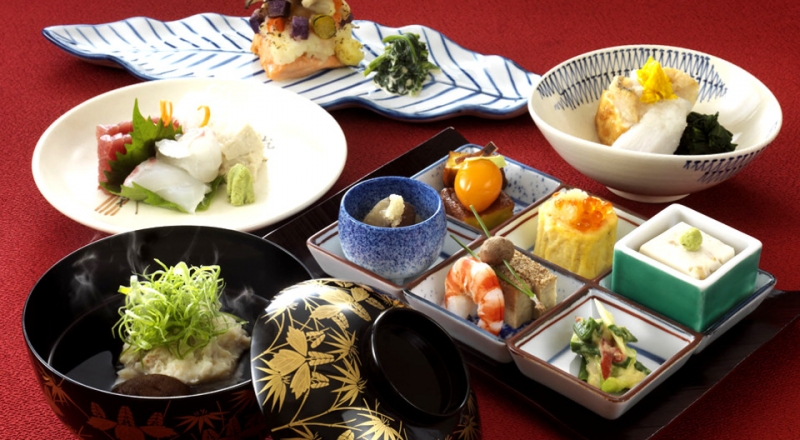 For a more formal dining experience, head over to Ukihashi located in Hotel Granvia Kyoto. With a fully halal-certified menu, satisfy your Japanese bento and kaiseki (traditional Japanese course meal) cravings at this halal restaurant. The kaiseki meal changes by the season, matching a hot tofu soup for the winter season or seasonal sashimi for the summer season.
Address: M3F, Hotel Granvia Kyoto, 901, Higashi­shiokoujicho, Shiokoji­sagaru, Karasuma­dori, Shimogyo­ku, Kyoto­shi, Kyoto
Opening hours: 7am – 10am, 11.30am – 3pm, 5pm – 10pm
3. Rantei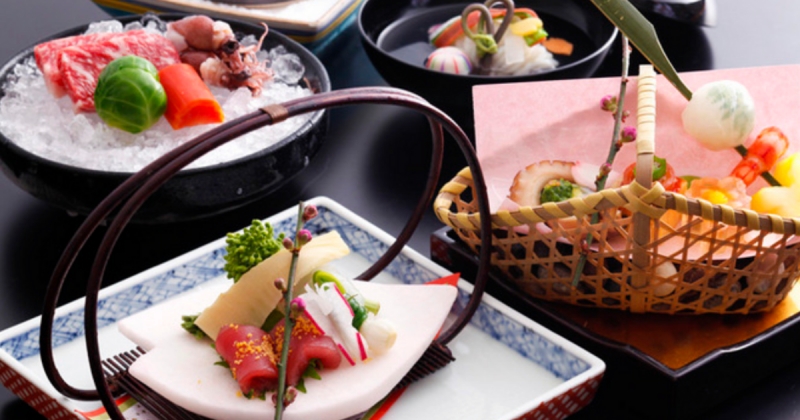 Another restaurant located in a hotel, Rantei offers not only authentic kaiseki (traditional Japanese course meal) but also tempura set meals. With a halal-certified menu available, it is also the place to go to try out authentic halal shabu-shabu. Shabu-shabu is a Japanese dish of pieces of thinly sliced beef cooked quickly with vegetables in boiling water, completed with dipping sauces.
Address: 680 Higashi Shiokoji-cho, Shiokoji Sagaru, Higashinotoindori, Shimogyo-ku, Kyoto, 600-8216 Japan
Opening hours: 7am – 9.30pm
Eastern Kyoto: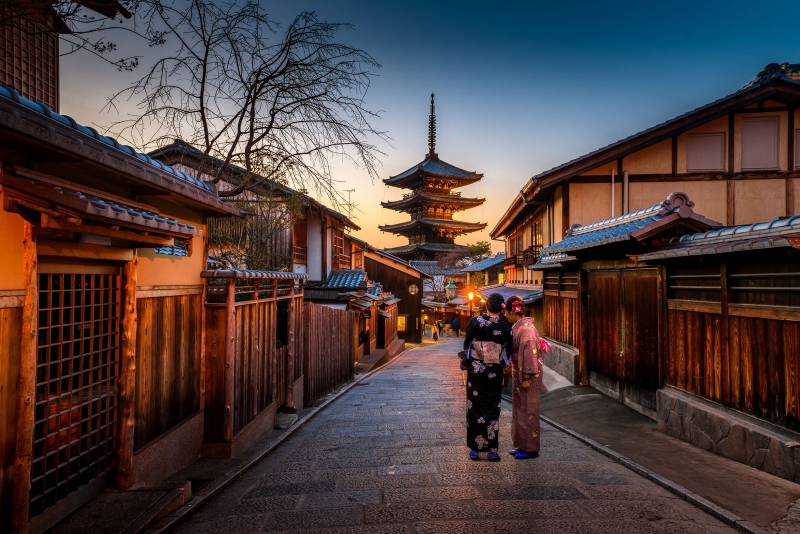 At the eastern side of Muslim-friendly Kyoto lies Higashiyama and Gion District, one of the most attractive areas best known for its well-preserved, charming streetscape. With rows and rows of stores selling high-quality kimonos to must-have souvenirs, this area is also known for Geishas casually strolling around on a warm, sunny afternoon. Filled with modern and traditional tea cafes alike, its variety in restaurants are wide, not forgetting options for Muslim travellers.
4. Naritaya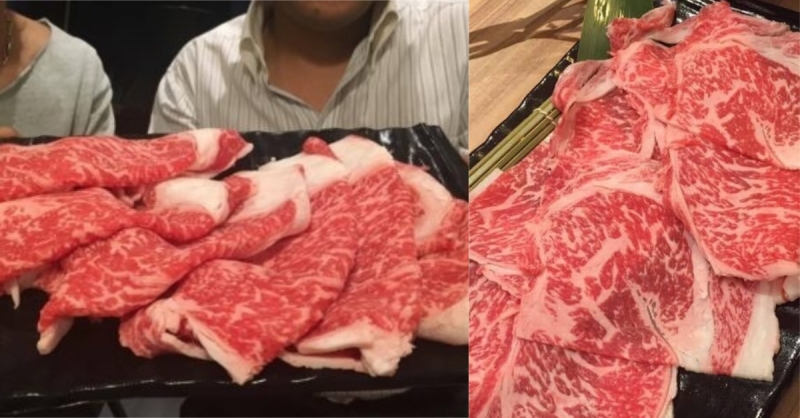 A halal-certified yakiniku (means "grilled meat" in Japanese) restaurant near all the hustles and bustles of Higashiyama is a perfect destination to get your fill of barbecued meat. With a wide range of cuts from sirloin to tenderloin, it'd be sure to satisfy your cravings with its special BBQ sauce to pair.
Address: 422-1 Rinkachō, Higashiyama-ku, Kyōto-shi, Kyōto-fu 605-0062, Japan
Opening hours: 11.30am – 2pm, 4pm – 10pm, closed on Tuesdays
5. Naritaya Gion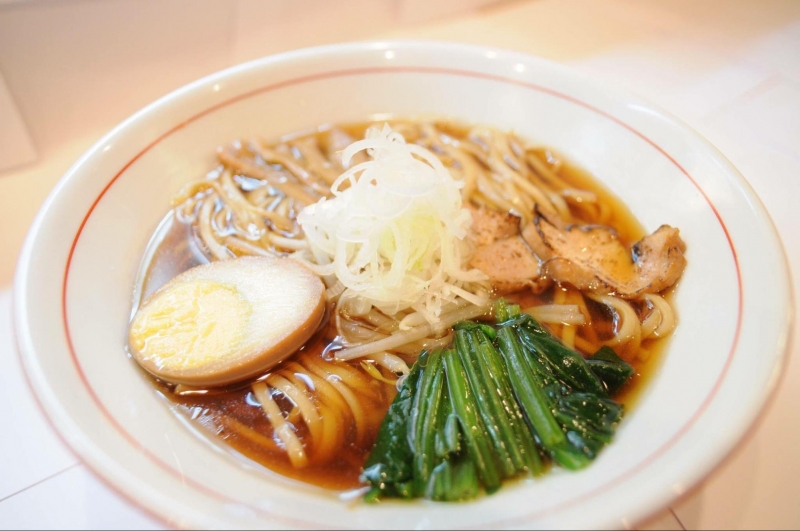 A sister eatery to the yakiniku restaurant, Naritaya Gion offers a variety of ramen. Halal-certified as well, it is well-known for its miso-based ramen and their fried chicken karaage. A bowl of hot, soupy ramen is sure to energise you back up to another round of adventure around Kyoto.
Address: Ability Gion Bldg. 1F, 424 Rinkacho, Higashiyama-ku, Kyoto-shi, Kyoto 605-0062
Opening hours: 11.30am – 2pm, 4pm – 10pm, closed on Tue
6. Kiyomizu Junsei Okabeya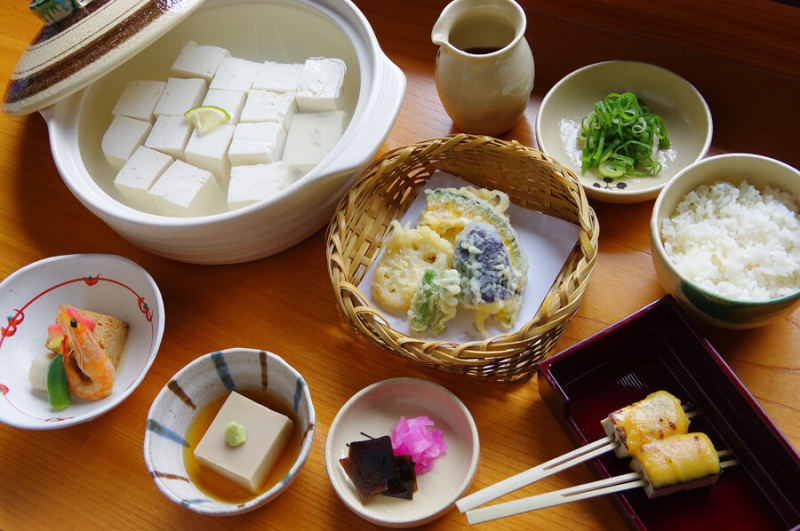 Get a taste of the halal-certified Sukiyaki course meal, a popular Japanese hot pot dish, similar to shabu shabu, which is often cooked and served at the table. Or otherwise, try out the Yudofu which is tofu simmered in a clay pot with a variety of vegetables. Although yudofu is often eaten in winter by the Japanese, it is still served all year round!
Address: Kiyomizu 2 cho-me, Kiyomizu-dera Monzen, Higashiyama-ku, Kyoto-shi, Kyoto 605-0862
Opening hours: 10.30am – 5pm
Southern Kyoto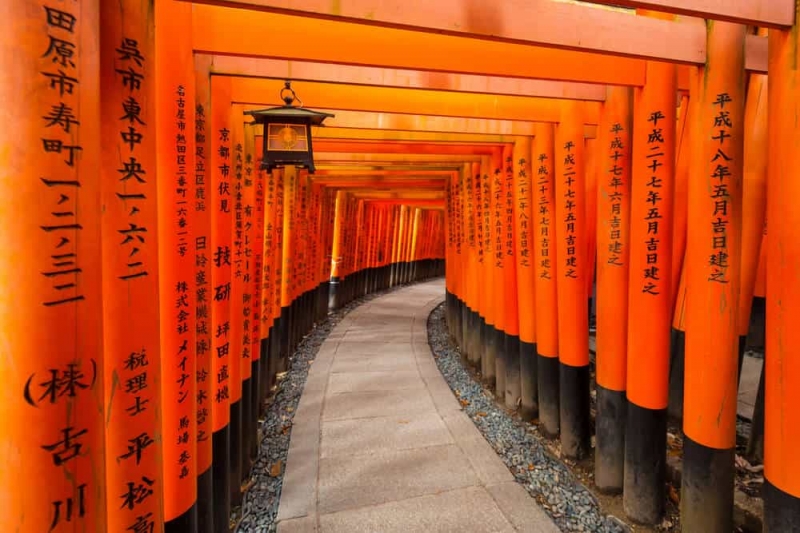 A visit to the south of Kyoto is mainly driven by the famous Fushimi Inari Shrine, as seen on all the Instagram photos and travel websites. While there is a replica in Tokyo, nothing beats the original.  Not lacking temples and gardens, the Daigoji Temple is a good pit stop in any trip down south.
7. Halal Curry Udon Inari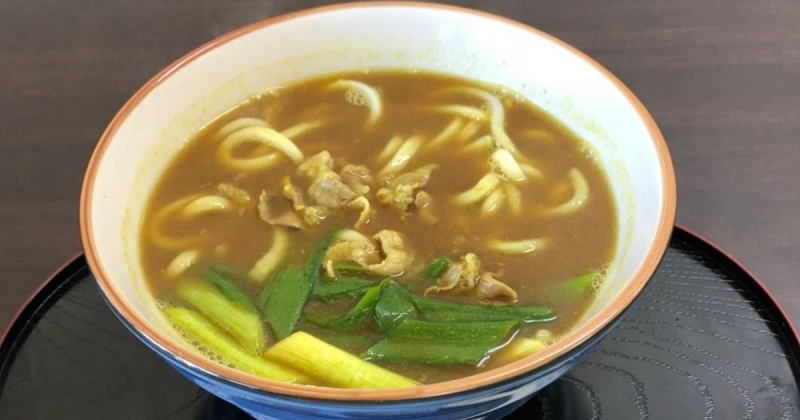 After that leisure hike up the long and winding Fushimi Inari Taisha Shrine, take a rest and slurp down a bowl of curry udon at Halal Curry Udon Inari. This halal-certified restaurant is just five minutes away from the landmark. A simple but delicious dish, it's bound to wash down that famish.
Address: 462-17, Honmachi 21, Higashiyama-ku, Kyoto-shi, Kyoto-fu 605-0817
Opening hours: 11am – 3pm, closed on Tuesdays
Northern Kyoto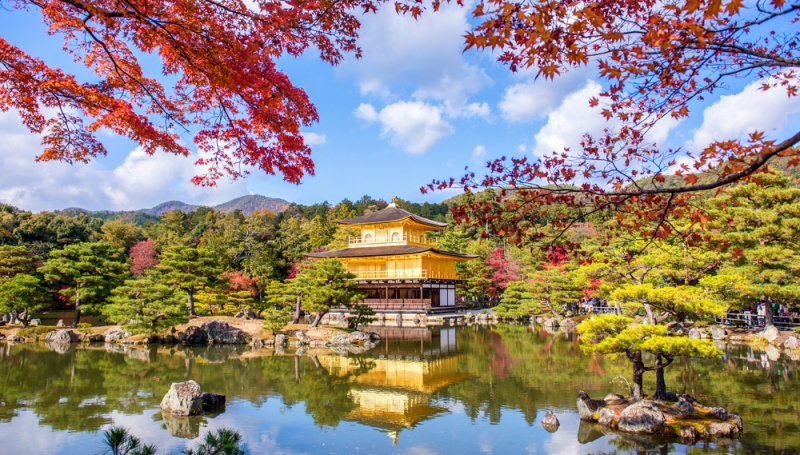 A visit to Northern Kyoto will be fulfilling at the sight of the Kinkakuji Temple, a temple covered of gold right in the middle of a vast, lush garden. While that may be the highlight of the north part of Kyoto, its rural town streets and hot springs might be worth a peek, not before getting a bite at a nearby eatery. 
8. Nanzan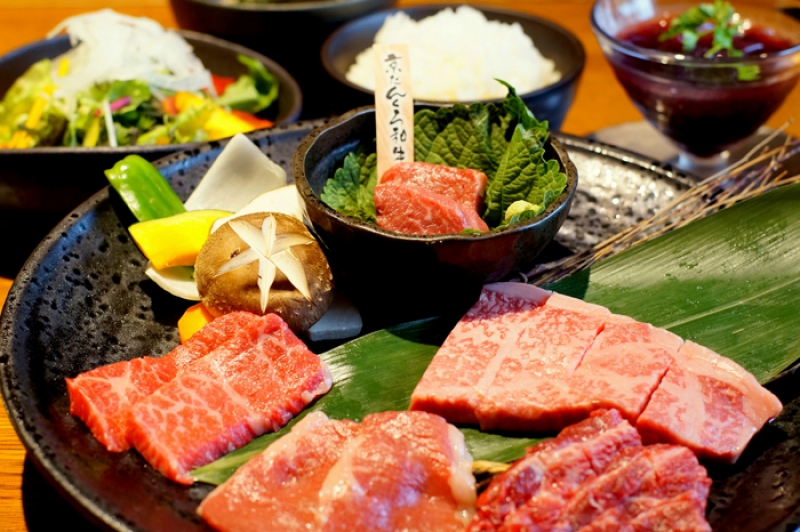 If you're having yakiniku cravings after a stroll around the golden temple, stop by Nanzan. It's a restaurant close by, with a halal-certified menu available. Although it might seem a tad bit pricey, the quality of the dishes, as well as the wagyu beef used, is well worth the amount. What could be better than a full yakiniku meal with miso soup as an appetiser after a long day at the gardens?
Address: Kitayama Notre Dame Mae, 31 Shimogamo Kitanononogami-cho, Sakyo-ku, Kyoto city 606-0846
Opening hours: Daily, 11am – 10.30pm
9. Okonomiyaki Sansei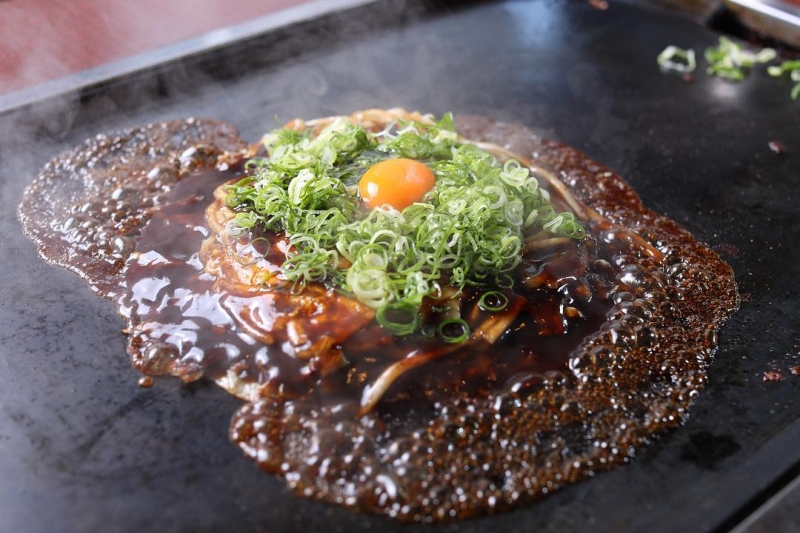 Fancy okonomiyaki, a Japanese savoury pancake containing a variety of ingredients, whilst strolling up north of Kyoto? Here's the answer to your food problem. The dishes are all freshly cooked right in front of you as the chef prepares your meal. Drop by Okonomiyaki Sansei, where they offer halal-certified menu, including yakiudon and yakisoba, to fulfil what your heart desires…for your tummy!
Address: 2F Haitsukusunoki, 8th Kamihakubai-cho Kitano, Kita-ku, Kyoto 603-8325
Opening hours: Daily, 10am – 1am
Western Kyoto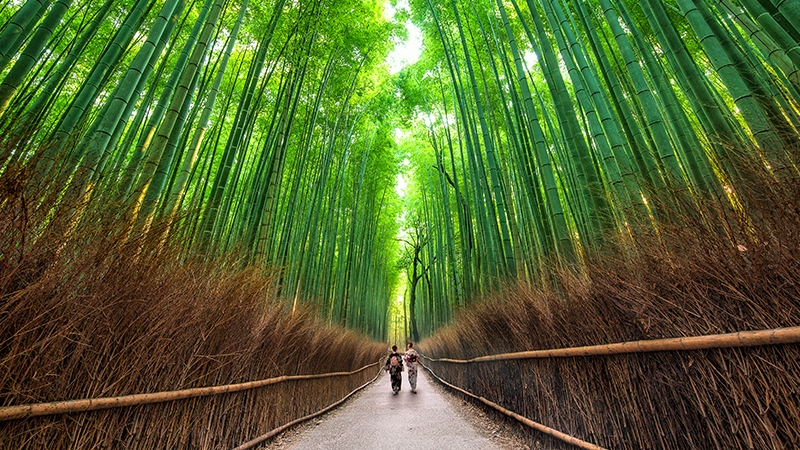 A pleasant district on the outskirts of Kyoto lies Arashiyama, which homes the well-known bamboo tree forest. A magical, magnificent, better-than-the-pictures scenery that is a must to see with one's own eyes. Western Kyoto doesn't only have Arashiyama though, a scenic boat ride down a river. Or visiting the Toei Kyoto Studio Park, a theme park cum film set, would make anyone starving after all that exploring.
10. Yoshiya Arashiyama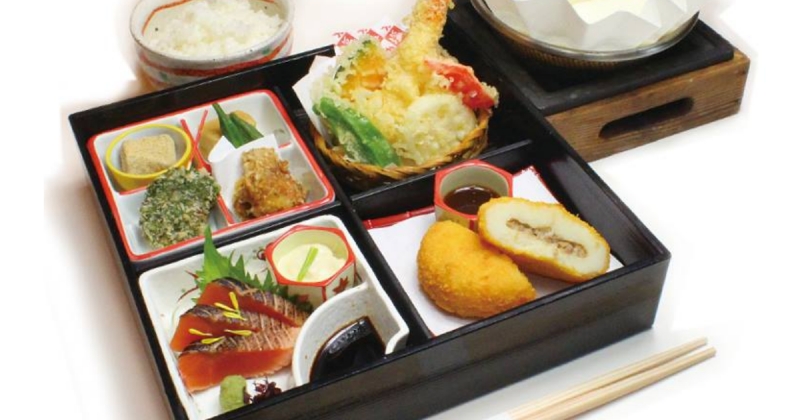 Ranging from affordable halal bento sets to their traditional Japanese meal, Yoshinoya Arashimaya caters to all Muslim travellers' washoku cravings. While known for their Shokado lunch sets that include a tofu hotpot and tempura dishes, their soba and chicken karaage bento sets are nothing short of delicious. With seasonal menus available as well, this Muslim-friendly restaurant will definitely satisfy you to your heart's content.
Address: 31-4 Sagatenryūji Tsukurimichichō, Ukyō-ku, Kyōto-shi, Kyōto-fu 616-8384, Japan
Opening hours: 11am – 6pm
Also read: Explore Japan on a Budget: Halal Food, Transport & Accommodation