London is known as one of the liveliest cities with abundant halal food to choose from. From classic British favourites to traditional Malay cuisine and even American fare, you will never go hungry. Here are 10 eateries for you to visit when you want to refuel and need a break from all the walking around.
1. Rasa Sayang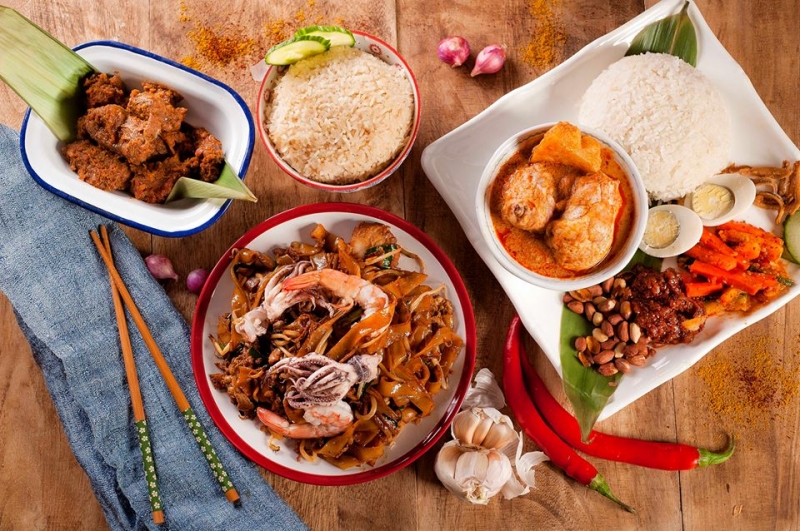 For a halal-certified restaurant right in London's own Chinatown, Rasa Sayang is the place to go for an authentic dining experience. The menu brings together Malaysian and Singaporean local favourites, in case you are missing the food back home.

We'd recommend getting their classics such as satay and laksa, and complete your meal with a cup of hot The Tarik. For those who like their food extra spicy, there is even a "Heat Zone" section on the menu for you to try.
Address: 5 Macclesfield St, London W1D 6AY
Operating Hours: Mon – Thurs: 12pm to 11pm, Fri – Sat: 12pm to 12am, Sun: 11.30am to 9:30pm
2. Meat and Shake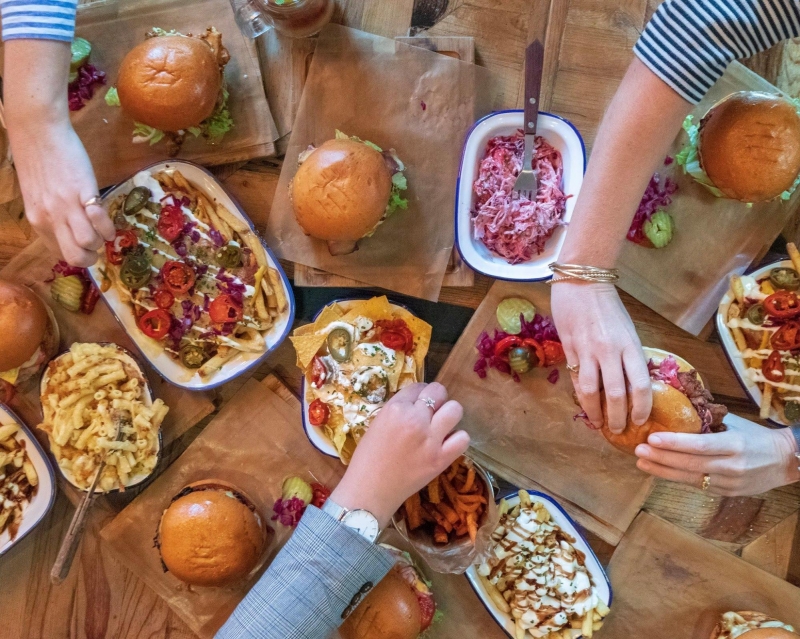 Craving for some good burgers and meats after all the shopping around London? Meat and Shake is the place to go! Their fully halal menu and funky restaurant interiors will blow you away. Sink your teeth into their signature house burger or fantastic barbequed ribs.

If you love milkshakes then you are also at the right place because there is a wide range of options for milkshakes. You can get combinations such as peanut butter, banana and brownies, which are scrumptiously creamy, but not too sweet.
Address: Upper Tooting Road, Tooting BEC, SW17 7TR
Opening Hours: Daily, 12pm-10pm
3. Wrap It Up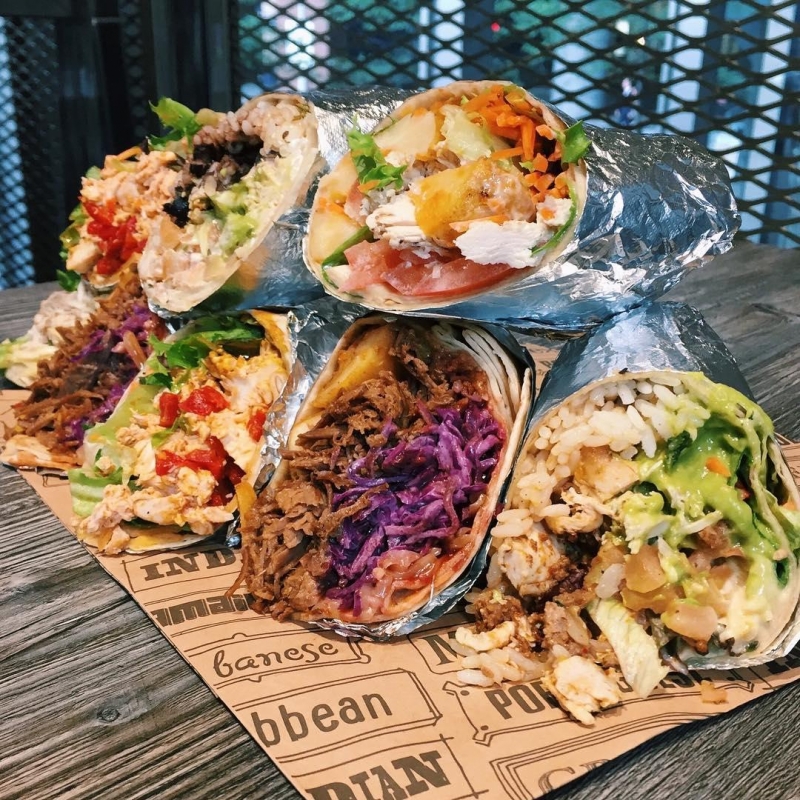 If you're feeling hungry already and want something to grab and go (so you can continue with your sight-seeing), drop by Wrap It Up. With several franchises dotted around the city, getting halal and budget-friendly food has never been easier. The variety of flavours that you can try range from Mexican, Turkish to even Korean. If you are near Buckingham Palace, you can visit this outlet.
Address: 15-16 Crown Passage, London SW1Y 6PP
Opening Hours: Mon-Fri: 7am-7pm, closed on Saturdays and Sundays
4. Tukdin Flavours of Malaysia Restaurant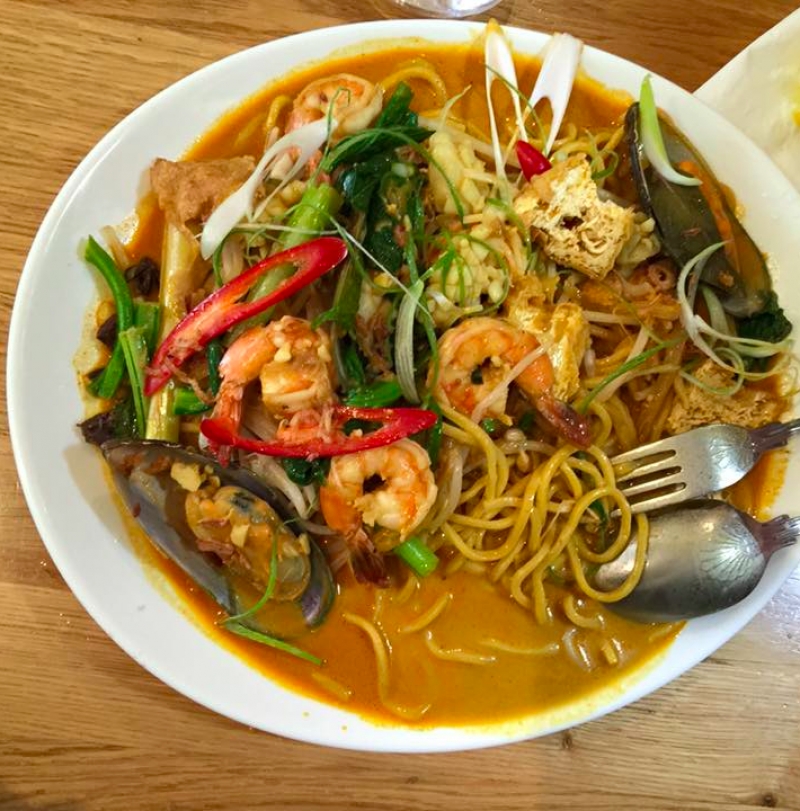 This family-run restaurant may be a bit of a walking distance from Muslim-friendly Bayswater area. But, there is no denying that it serves some of the most authentic Malay cuisines. For those who need to get their fix of Asian food, Tukdin Flavours of Malaysia Restaurant is another Malay restaurant to visit.

You can find traditional dishes such as Mee Goreng, Nasi Lemak and sambal terung (aubergines). To top it off, this establishment also serves a handful of desserts such as bubur pulut hitam, and even fried ice cream.
Address: 41 Craven Rd, London W2 3BX, UK
Opening Hours: Daily, 12pm-10.30pm (Fri: 6pm-10.30pm)
5. Tinseltown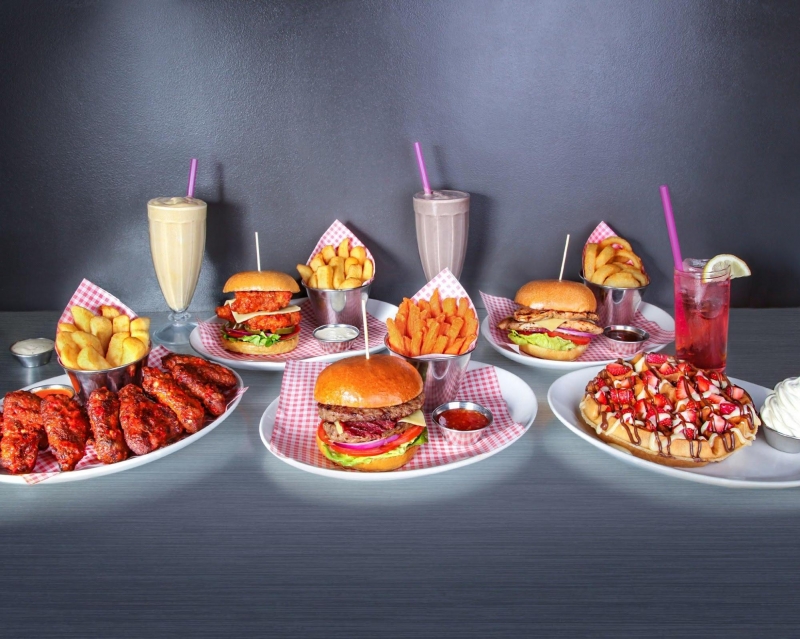 American fare in the middle of London? Right here in Tinseltown, you can expect not only normal American food but modern twists to the classics using only halal ingredients. Milkshake lovers will be treated to a range of flavours from vanilla, to Nutella.
If you are looking for a healthier option, there are vegetarian choices and healthy wraps. There is also a great kids' menu and even a colouring pack for them if you are in London with your young ones. 
Address: 57 Westbourne Grove, W2 4UA
Opening hours: Daily, 12pm-12am, Fri-Sat: 12pm-1.30am
6. Burger & Lobster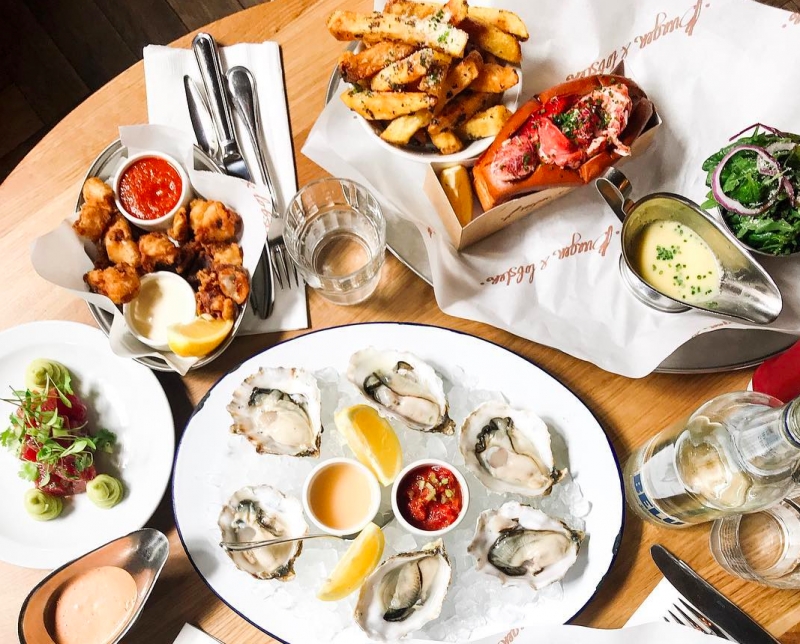 London born and bred, this famous restaurant is known for their live Atlantic lobsters, top service and great ambience. While the meat used are not halal, the seafood and shellfish at Burger & Lobster is definitely a must-try. You can opt for your lobsters to be steamed, grilled or have it in their brioche bun.  
Address:  6 Little Portland St, Fitzrovia, London W1W 7JE, UK
Opening hours: Mon-Thurs: 12pm-10.30PM, Fri-Sat: 12pm-11pm ,Sun: 12pm-10pm 
7. Poppies Fish & Chips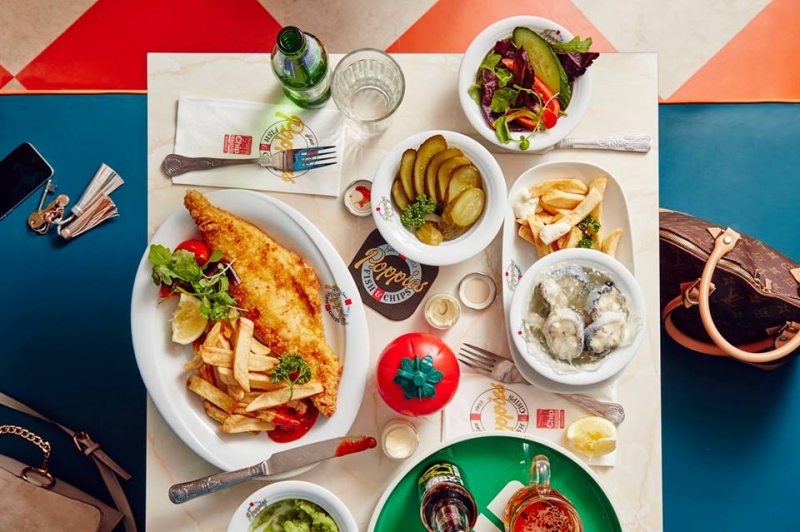 Nothing is more authentic than a meal of iconic London dish at Poppies Fish and Chips. Specialising in all things seafood, why not begin with whitebait and calamari rings as starters, before tucking into the main dish?
The golden batter, fresh fish and fluffy chips, this popular chain ticks all the boxes for a delicious British meal. Boasting funky interiors, jukeboxes and servers in diner uniforms, you will feel like you are transported back to the fifties.
*Do note that the meat served here is not halal-certified.
Address: 6-8 Hanbury Street, London E1 6QR
Opening hours: Mon-Thurs: 11am-11pm, Fri-Sat: 11am-11.30pm, Sun: 11am-10.30pm
8. Noodle Oodle
Did you ever expect to find halal duck here in London? Well, you can at Noodle Oodle in Bayswater. In this fully halal Chinese restaurant, you can try a whole Peking duck, or have it with soup or in your noodles. If you don't eat duck, then will not go wrong with classic stir-fried noodles or beef fried rice. If you are coming in a big group, then order their stir-fried dishes and have them with fragrant white rice.
Address: 106 Queensway, Bayswater, London W2 3RR
Opening hours: Daily, 12-11pm
9. Red Iron Burgers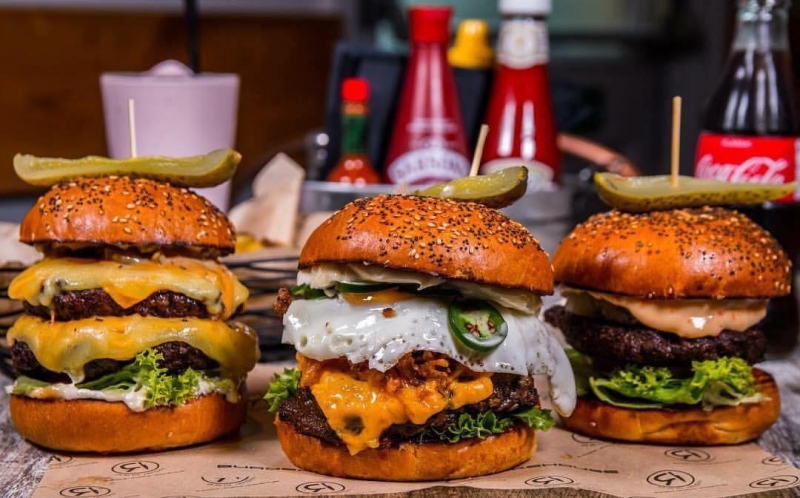 Burgers – what's not to love about them! Known as one of the best places in London to get your fix of steaks and gourmet burgers, Red Iron Burgers is one of the places that offer a full halal menu so you can get guilt-free, delicious meat prepared to perfection. You can even get cuts such as Wagyu Fillet Steak here, or a conventional cheeseburger. Either way, you won't be disappointed.
Address: 280 High Street, Uxbridge UB8 ILQ
Opening hours: 12pm-10.45pm
10. StickyWings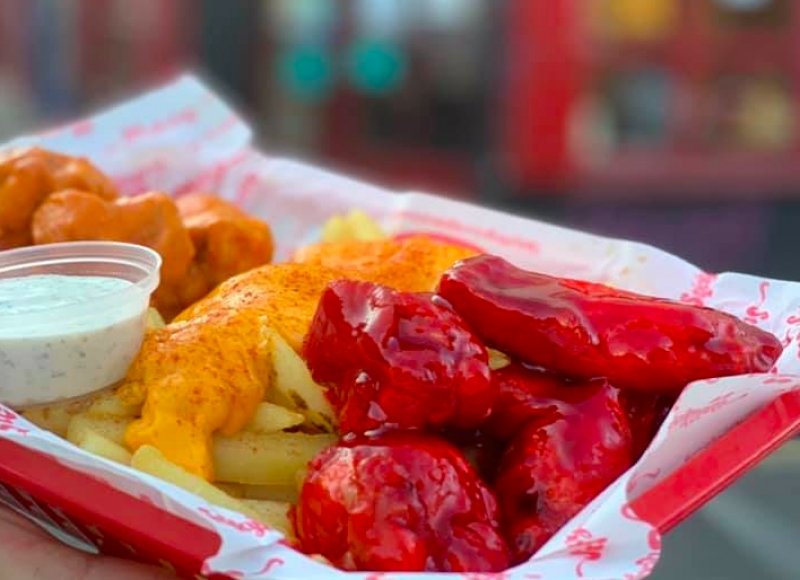 With all the chicken and beef on the menu certified halal, you can have a plethora of options to choose from when you're hungry. This American-inspired diner has all sorts of flavours to pick from, like buffalo wings, jerk twist wings and hot chilli wings. StickyWings isn't just about the wings – there are other choices for non-chicken wing lovers such as Bagel burgers, so there is something for everyone.
Address: 40 Brick Lane, London, E1 6RF
Opening hours: Mon – Fri 12-10.30pm, Sat-Sun 2-10.30pm
Also read: Muslim-Friendly Restaurants in Melbourne: 15 Places to Visit When You're Hungry