Travel can be stressful when you don't know where to find your next meal, especially with the unfamiliar environment and cuisine. As Muslim travellers, we can agree that we always worry about what's be safe to eat.
Well, you can set those qualms aside as this is THE ultimate food guide you'll need when exploring Japan's vibrant capital! We've collated a nifty list of all the Halal eateries in Tokyo that you can visit after an arduous day of exploring (read: more like shopping!).
From real authentic Japanese cuisine to Asian and Middle Eastern restaurants, you are in for a gastronomic treat in Tokyo.
Asakusa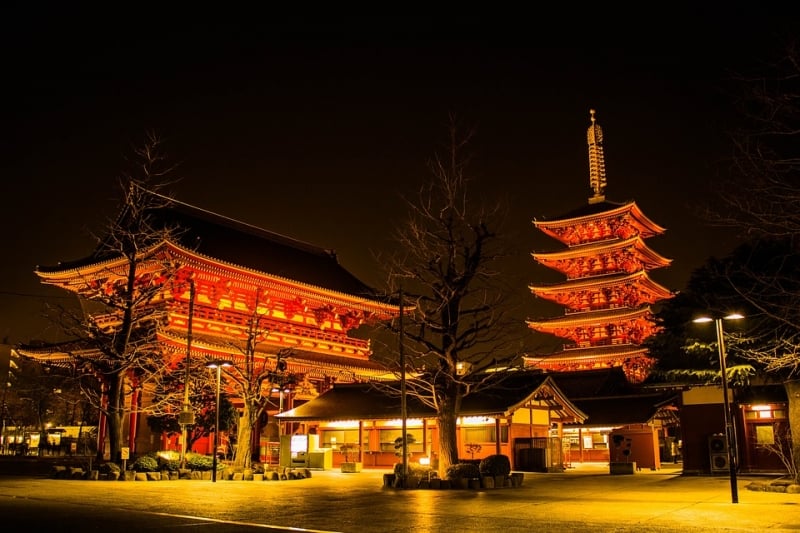 Asakusa is a district with an old Tokyo feel to it and is home to the famous and oldest Buddhist temple, Sensoji Temple. The Kaminarimon or Kaminari Gate, decorated with a large red lantern, will greet you as you approach Sensoji Temple. Alternatively, you can enter via the Hozomon Gate.
Thereafter, walk down the ever-busy Nakamise Shopping district which promises its visitors a variety of local snacks and souvenirs like yukatas and samurai-shaped umbrellas. Too bustling for you? Well, visitors can escape the throngs of people by taking a quiet stroll along Sumida Park, where you can enjoy a nice view of Cherry Blossoms during spring. If you prefer a different perspective, embark on a riverside cruise down the Sumida River via the Tokyo water bus.

Tip: Pay a visit to the Asakusa Mosque near the Tokyo Skytree for your prayers.
Hungry after all that retail therapy? Head over to any of these five places for a lip-smacking Muslim-friendly meal.
1. Naritaya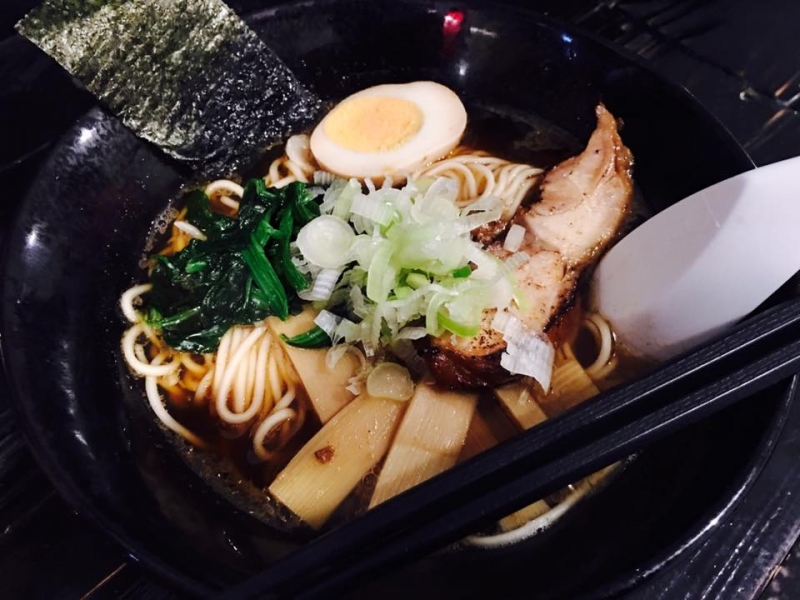 Naritaya is a quaint Halal-certified ramen stall. This ramen stall has two floors for customers to tuck into a variety of authentic Japanese ramen and rice dishes. The upper floor is recommended for those who come in larger groups. Fret not, while most ramen dishes in Japan constitute a pork broth, Naritaya serves their ramen with a tasty bonito and kelp broth.
Address: Nishisando Shotengai, 2-7-13, Asakusa, Taito City, Tokyo
Hours: Mon – Sat 11:00 – 22:00; Sun 11:00 – 21:00
2. Asakusa Sushi ken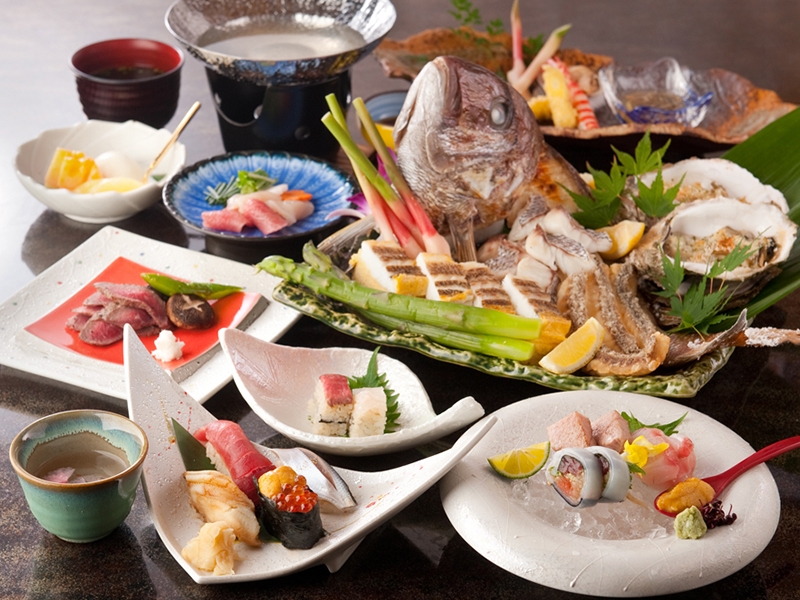 You can't visit Japan without trying sushi, right? Feast on an array of Halal-certified sushi or dons such as the Ebiten roll or Unagi don. Customers may sit at the counter for a front-seat view of sushi being made skilfully by sushi masters. There is also a traditional dining room on the second floor with tatami mats. You will certainly get the full Japanese dining experience here!
Address: 2-11-4, Asakusa, Taito City, Tokyo
Hours: Mon – Sat 11:30 – 23:30; Sun and Holidays 11:30 – 22:00
3. Japanese Restaurant Origami Asakusa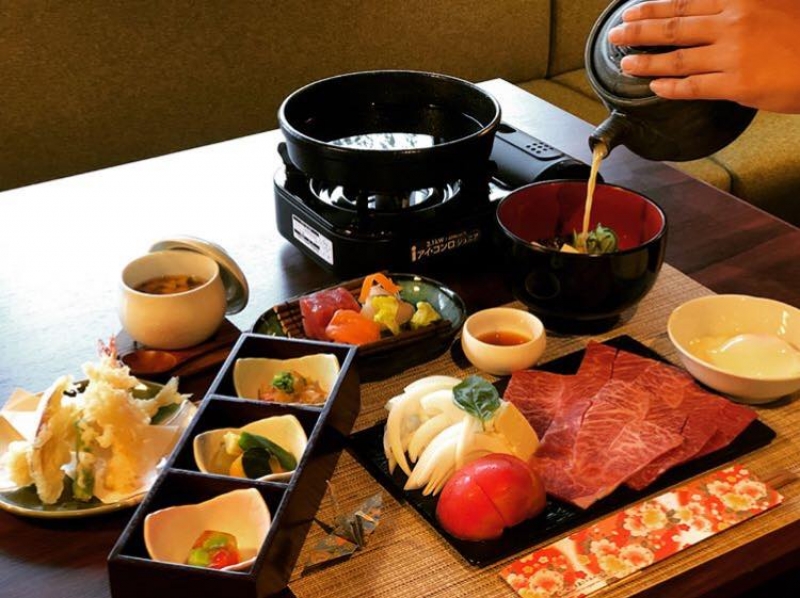 This newly Halal-certified sushi joint is a haven for diners in search of authentic Japanese food. Their menu gives hungry diners a range of options like sushi, shabu shabu and sukiyaki. Clearly, this is not for the faint-hearted!
Address: Hanakawado 1-2-8 Taito-Ku, Tokyo
Hours:  Mon – Sun 11:30 – 15:00, 17:30 – 19:00
4. Sekai Cafe
Sekai Cafe offers an alternative to Japanese cuisine with their Western-style menu. This Halal-certified café serves burgers, pizza and for meat lovers: lamb chops and a steak rice bowl! Anyone with special dietary needs can dine here as they provide vegetarian and allergen-free options. Don't forget to try their specialty desserts to end your meal.  
Address: 1-18-8, Asakusa, Taito City, Tokyo

Hours: Sun – Thu 10:30 – 19:30; Fri, Sat and Day before Holiday 10:30 – 21:30
5. Uoshou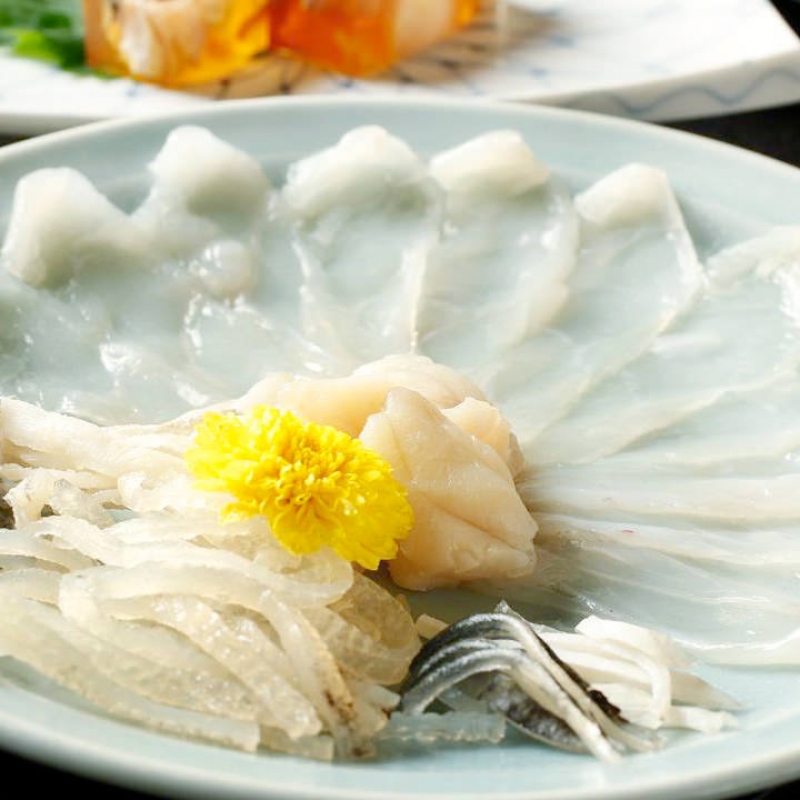 Uoshou is the first Halal-certified fugu restaurant in Japan. Fun fact: Fugu or commonly known as pufferfish has poison in them. Therefore, chefs are required to have a special certificate allowing them to actually cook the fish. Uoshou doesn't use mirin or alcohol as seasoning, unlike most Japanese restaurants, making it safe for consumption by Muslims. There are only two Halal menus which require prior reservation.
Address: 5-10-2, Asakusa, Taito City, Tokyo
Hours : Mon – Sun 12:00 -14:00, 17:00 – 23:30
Shinjuku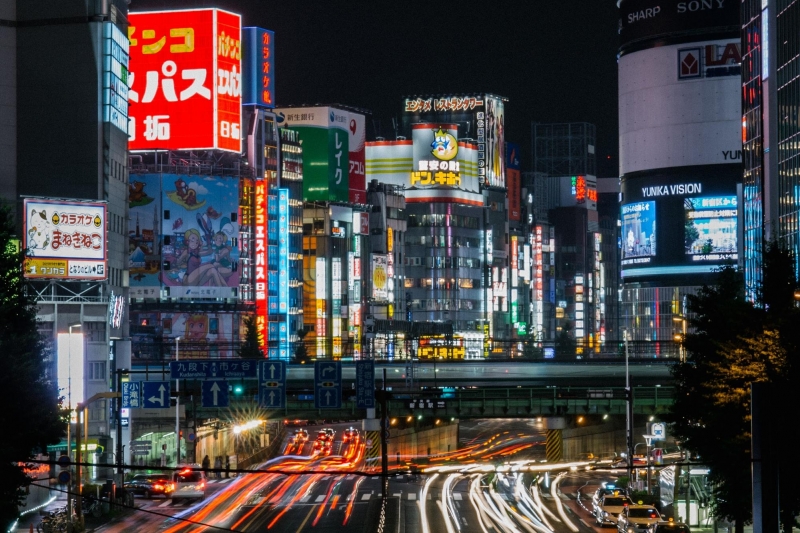 Take a break from the hustle and bustle of city life and stroll at the Shinjuku Gyoen. This relaxing space is also a great spot during the cherry blossom season. As you while your evening away, catch the sunset from the Tokyo Metropolitan building to get an incredible view of the city as their observational deck is free for entry.

Getting a tad bored? Shop until you drop at one of the many department stores around like Isetan and Takashimaya. Or head over to Don Quixote to roam the aisles filled with everything and anything. It is a great place to pick up some souvenirs too! Once you're through, take a (very) quick stroll down Piss Alley. But please hold your pee, despite the name suggesting otherwise. Round up your day with a hearty good laugh while watching a Rakugo comedy show.
Hear your stomach growling and rumbling already? Make a pit stop at any of these three places to refuel!
1. Shinjuku Gyoen Ramen Ouka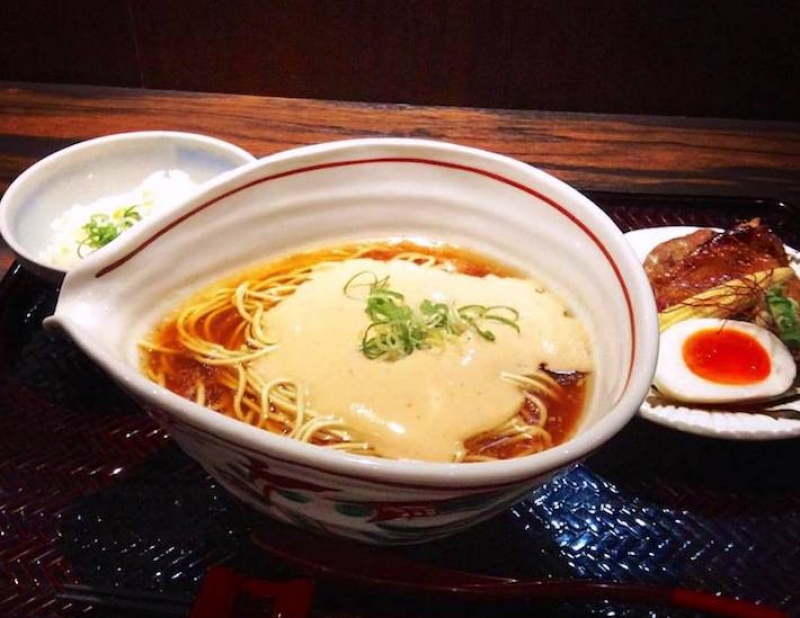 Fulfil your ramen cravings while respecting your religious dietary needs. This unique ramen stall uses sea bream, wagyu and vegetables for their ramen broth, ensuring everything is Halal-certified. This modest place is best visited by making a reservation to ensure no disappointments.
Address: 1-11-7 Shinjuku, Shinjuku Ward, Tokyo
Hours: Mon – Thu 14:00-22:00; Fri 17:00 – 22:00; Sat, Sun and Holidays 12:30-22:00
2. Menya Kaijin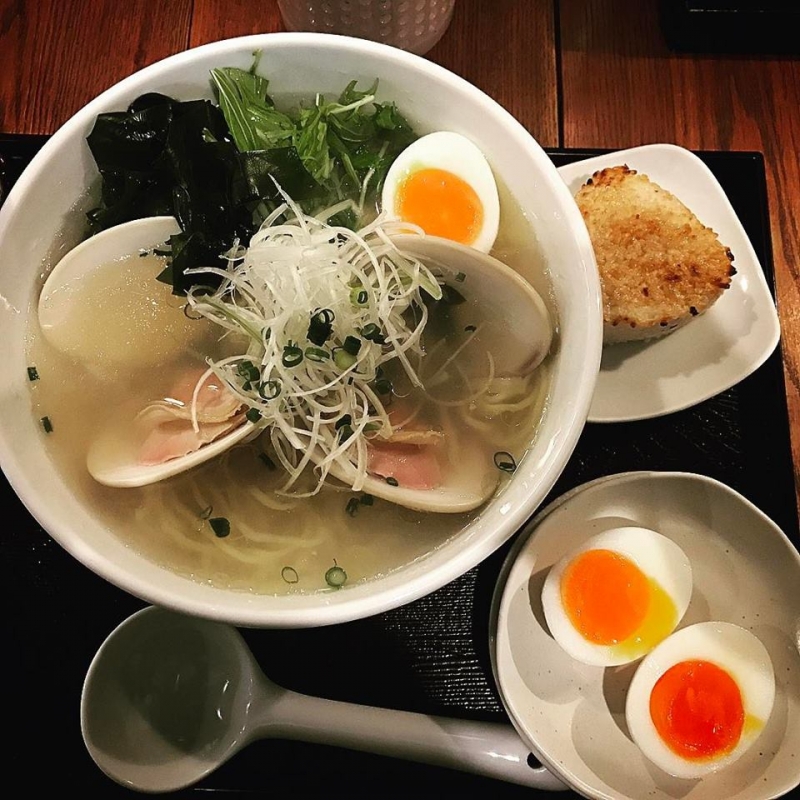 This ramen stall is popular for their savoury fish-based broth. Plus, the fish used changes daily so you might be able to sample different broths. You can also opt for your ramen to be served with rice. Towards the end of your meal, pour a bowl of rice to soak up the rest of the broth and chow it down!

Menya Kaijin is not certified Halal but it provides Muslim-friendly seafood options. Please dine at your own discretion.
Address: 2F, 3-35-7, Shinjuku, Shinjuku-ku Tokyo 160-0022
Hours: Mon – Sun 11:00 – 15:00, 16:30 – 23:30
3. Yoshitomoan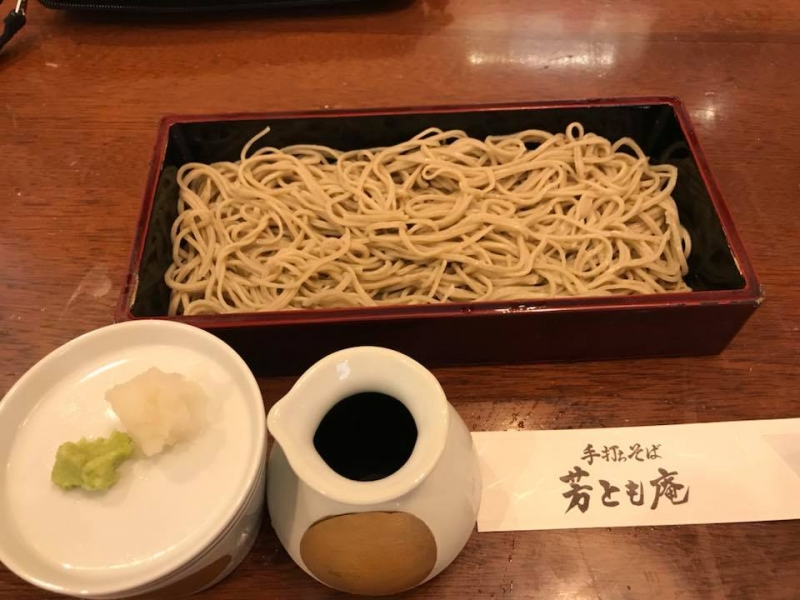 Sick of ramen? Head to Yoshitomoan for your soba fix. It serves local soba from Tsugaru so you know it's authentic. The Muslim friendly menu offers three set menus: Tamagotoji soba set, Agemochi soba set and Kake Soba set.

Yoshitomoan is not Halal-certified so please dine at your own discretion.
Address: 10 Nandomachi, Shinjuku-ku, Tokyo
Hours: Tue – Sun, 12:00 – 14:30, 18:00 – 21:00, closed first and third Sundays
Shibuya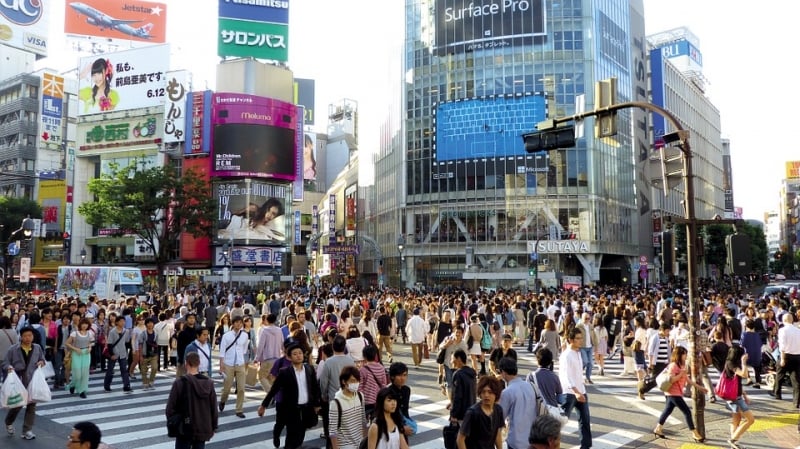 Shibuya is one of the most vibrant districts in Tokyo where shopping, dining and entertainment intersect. Of course, you can't say you've been to Tokyo unless you've crossed the famous Shibuya crossing, near the Hachiko statue.

Later, hop on a quick train ride to Harajuku and experience the teenage culture at Takeshita Dori (Takeshita Street). Maybe even take a quiet stroll through the Meiji Shrine, dedicated to the first emperor of modern Japan, or through evergreen Yoyogi Park.
Tip: You can easily perform your prayers at Tokyo Camii.
Starving and ready to feast? These four Muslim-friendly options are just what you need.
1. Gyumon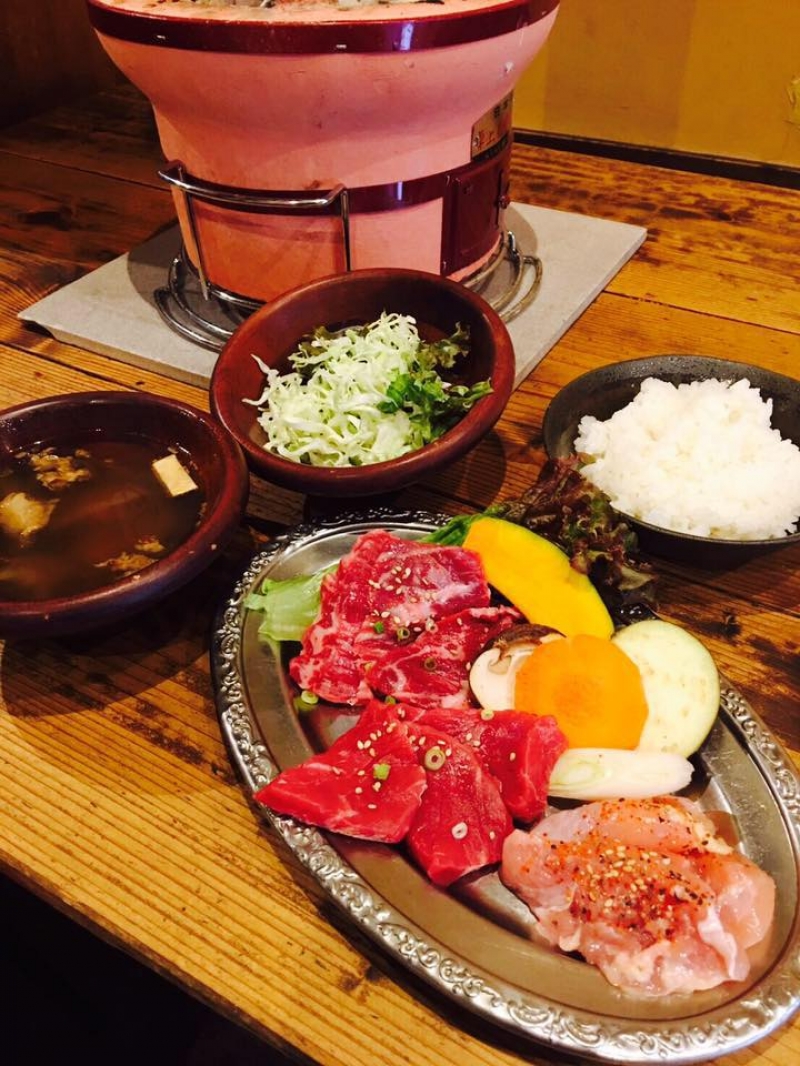 Gyumon is a Halal yakiniku place located in the bustling Shibuya. This unassuming, modest restaurant is popular among travellers. Be sure to make reservations or come early to secure your seats. Grill your chosen cut of beef to your heart's desire!
Address: 3-14-5 Shibuya, Tokyo 150-0002, Japan
Hours: Mon – Sat, 12:00 to 04:00; Sun 12:00 to 00:00
2. Hanasakaji-san Sakuragaoka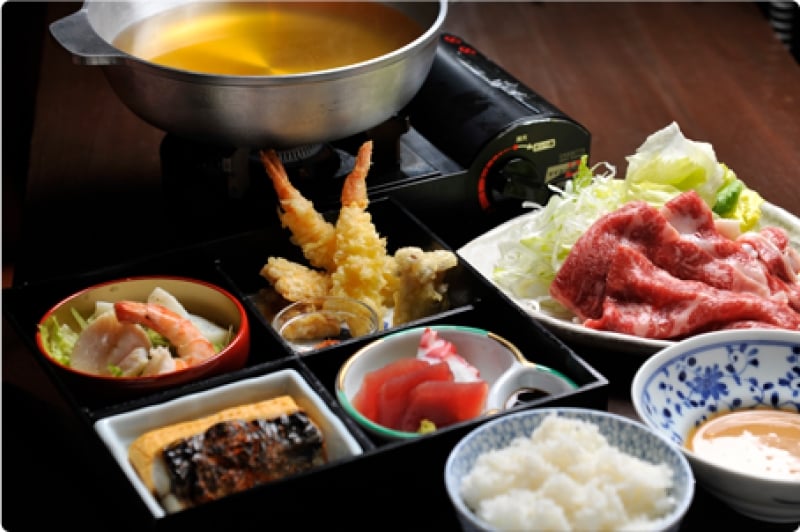 This is the place for all you meat lovers because Hanasakaji-san Sakuragaoka is the only Halal-certified washouku and shabu-shabu restaurant. They offer four courses of meals here. Also, it is highly recommended to make reservations prior to your visit to this restaurant.
Address: Sakura Building B1, 3-22, Sakuragaoka, Shibuya-ku, Tokyo
Hours: Mon – Sat, Lunch 11:30 – 15:00, Dinner 17:00 – 24:00; Sun Lunch 11:30 – 15:00, Dinner 17:00 – 23:00
3. Honolu Ebisu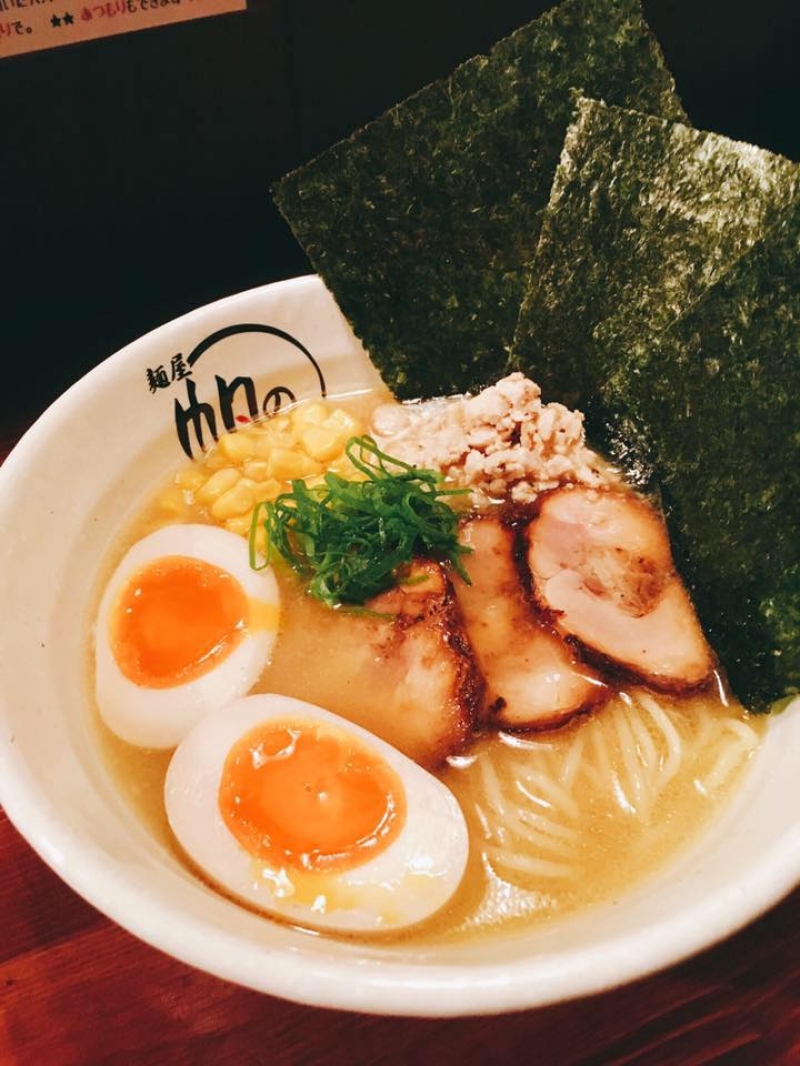 Honolu Ebisu serves warm bowls of its famous ramen to comfort customers. Their Muslim menu offers a variety of flavoured chicken ramen. Also, give their Japanese gyoza a try as it is a great vegetable-filled appetizer. This restaurant has two levels, providing their customers with a comfortable dining experience.
Address: 1F, 1-23-1 Ebisuminami, Shibuya Ward, Tokyo
Hours: Mon – Sun, 11:30 – 14:30, 17:00 – 22:00
4. Sakura Cafe Hatagaya
Sakura cafe is a multicultural or International cafe. Their menu includes a hodgepodge of South American, Dutch and even Moroccan dishes. The best part? It is open all day everyday!

It is not Halal-certified as the eatery serves alcohol but a Muslim-friendly menu is available.
Address: 1-32-3, Hatagaya, Shibuya City, Tokyo
Hours: 24 hours a day
Ginza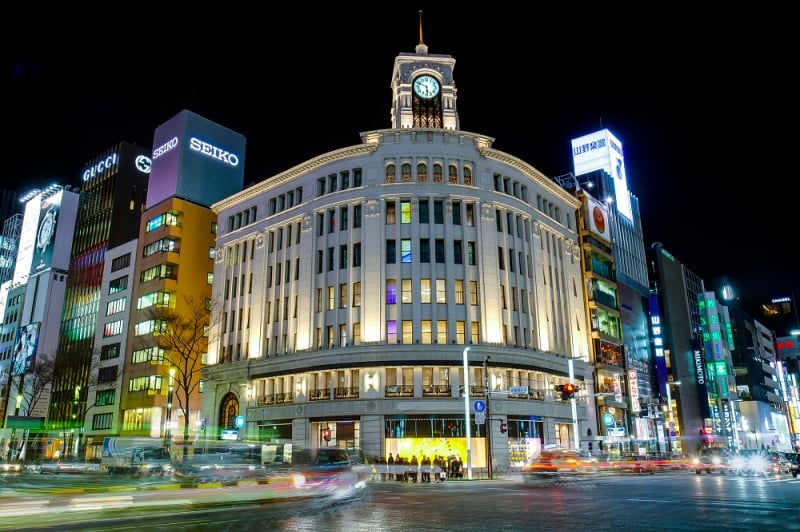 Ginza is a shopping haven for its visitors since it is littered with department stores and luxury boutiques. You can stroll down Chuo-dori Street or Harumi-dori Street to peruse these shopping avenues. Later, you can also catch a Japanese kabuki play at the Kabukiza, a kabuki theatre.
Feel those hunger pangs setting in? Walk to Tsukiji Jougai and stuff yourself with fresh seafood. Alternatively, head to Tsukiji Shijo to see the action that unfolds in this famous Japanese wholesale market. Once you're all filled up, find your inner child at Ginza Hakuhinkan, the largest toy store in Japan.
You can't go wrong with any of the following three Muslim-friendly dining options:
1. Tendon Itsuki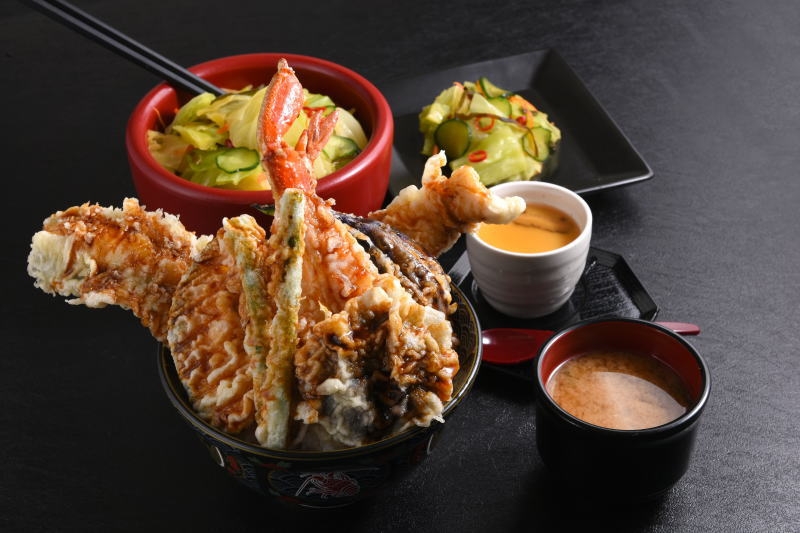 Tendon in Japanese means tempura bowl which is what Tendon Itsuki is known for. Tempura bowls are a combination of tempura, a deep-fried seafood or vegetable, and a rice bowl with a soy sauce to top it off. Make sure to try the Ebi and Vegetable Tempura bowl which has prawns almost the size of Mt Fuji!
Address: Ginza-INZ 2F, 3-1, Ginza-nishi, Chuo Ward, Tokyo
Hours: Mon – Fri 11:00 – 15:30, 17:30 – 23:15
2. Annam Kitchen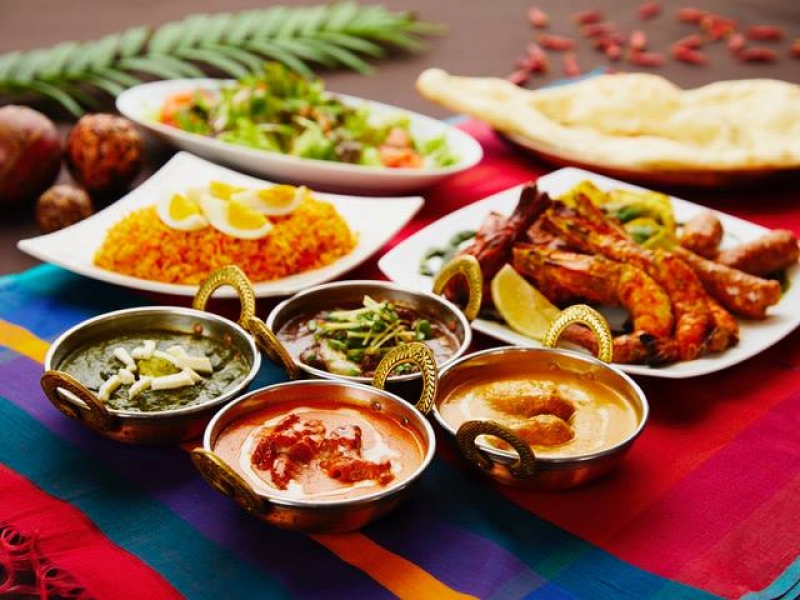 This halal Indian restaurant ensures that diners are treated to authentic Indian curry with a choice of either chicken or beef. Delight your taste buds with the Tandoori chicken or the sheesh kebab. You'll find flavourful food enough to satisfy even vegetarians. This is a great spot to replenish your energy at after a long day of walking.
Address: Ginza Five Star Bldg., 4F, .5-8-13, Ginza, Chuo City, Tokyo
Hours: Mon – Sun, 11:00 – 15:00, 17:00 – 23:00
3. Saray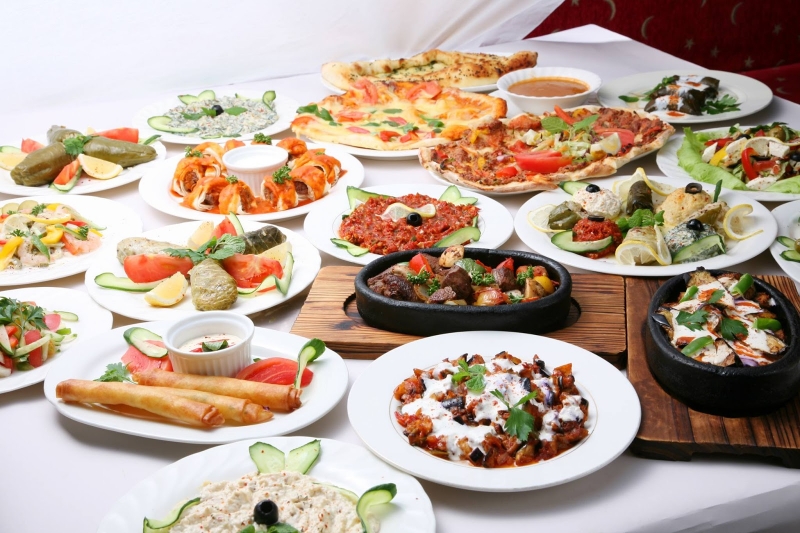 Saray is a Turkish restaurant, easily identifiable with the large Turkey flag over their door. Their menu includes a large range of Turkish dishes made using fresh vegetables, yoghurt and cheese.
Address: First Ginza building B1, 5-10-6, Ginza, Chuo-ku, Tokyo, 104-0061
Hours: Mon – Sun, 11:30 – 15:00, 17:00 – 23:30
Akihabara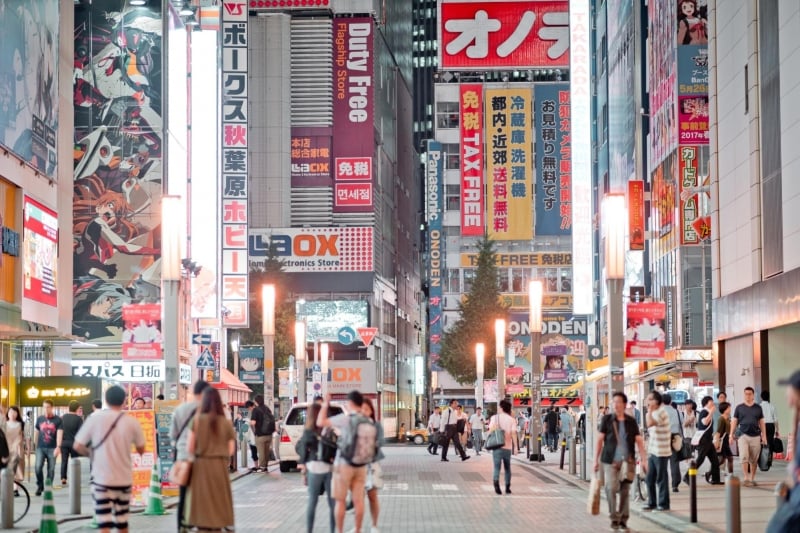 Akihabara, located in central Tokyo, is known for its rows and rows of electronic shops. You'll find chain shops such as Sofmap and Laox are scattered all over Akihabara. It is also the heart of otaku culture, which brings together fans of manga and anime. Aside from that, browse through tons of stores dedicated to retro video games, figurines and other memorabilia.
As you saunter around, you'll find the peculiar Maid cafes where maids dressed in frilly outfits serve you while calling you goshujin-sama or master. Manga cafes can also be found where fans go to read comics and watch DVDs of their favourite shows.
Once you're feeling peckish, take your pick from either of these two eateries!
1. Curry House CoCo Ichibanya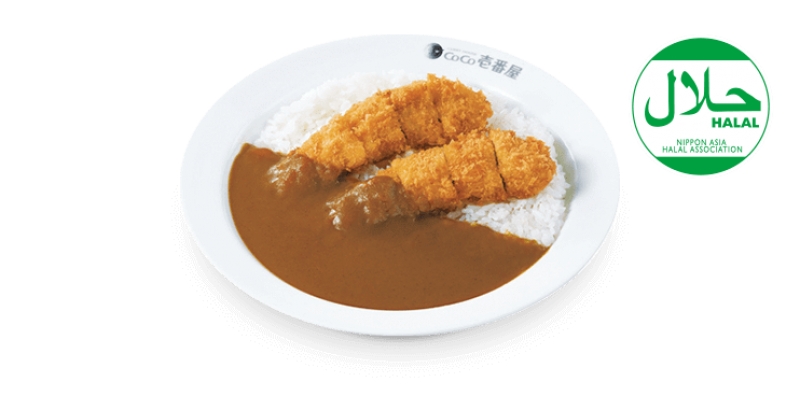 This famous Japanese curry chain has opened their very own Halal branch in Akihabara. There is a choice of nine different types of curry to choose from. You can also choose from a selection of beef, chicken or seafood for your curry. Then, decide on the amount of rice and spice you prefer. The menu is truly extensive!
Address: Uchio Matsunaga Building 1F, 16 Kanda Matsunaga-cho, Chiyoda Ward, Tokyo
Hours: Mon – Sun, 11:00 – 22:30
2. Sultan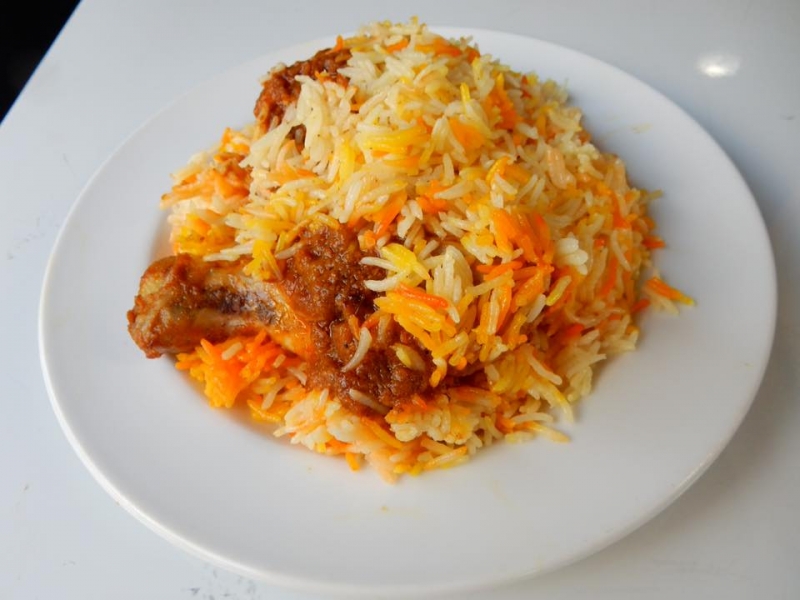 This restaurant, located between Ueno and Akihabara, serves Indian and Pakistani cuisine. Lunch curry sets are available with a choice of meat from mutton to seafood. Top your meal with naan, rice or a salad!
Address: 5-5-8 Ueno Taito Tokyo
Hours: Mon – Sun, 11:00 – 17:00, 17:00 – 23:00
Bonus: Narita Airport
1. Kineya Mugimaru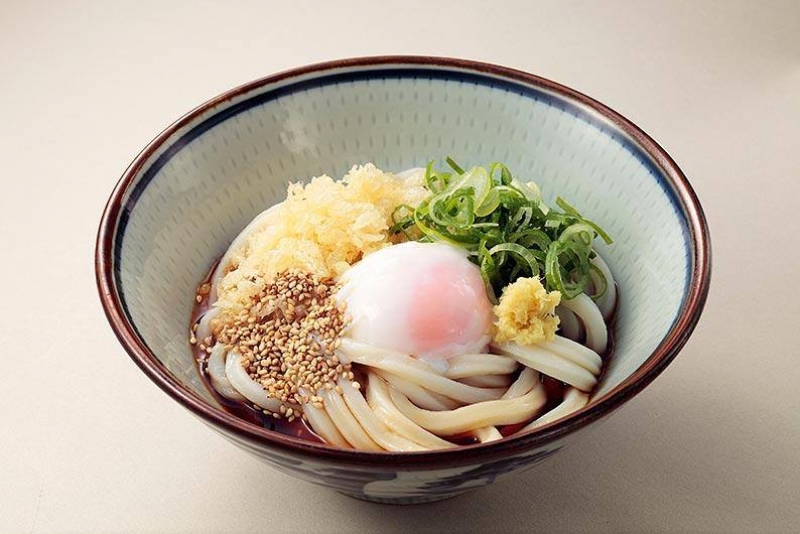 You can find homemade udon noodles at this self-service Japanese restaurant. Besides the udon, they are popular for their tempura and onigiri rice balls.

Kineya Mugimaru is Halal-certified.
Address: 5F, Narita Airport Terminal 1, 1 Furugome, Narita-shi, Chiba 282-0004
Hours: Mon – Sun, 7:30 – 21:00
2. La Toque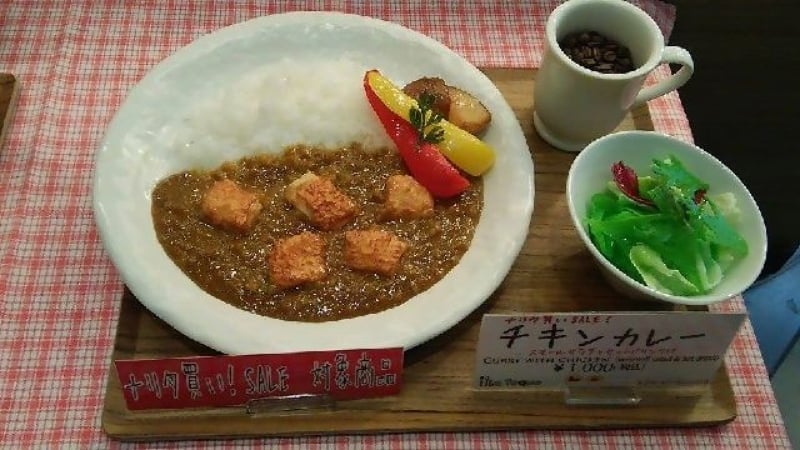 La Toque's Japanese curry is famous among all customers, both Muslim and non-Muslim. Do try their highly raved curry with grilled chicken! This restaurant is Halal-certified.
Address: 4F, Narita Airport Terminal 2, 1 Furugome, Narita-shi, Chiba 282-0004
Hours: Mon – Sun, 7:30 – 20:30
3. Tentei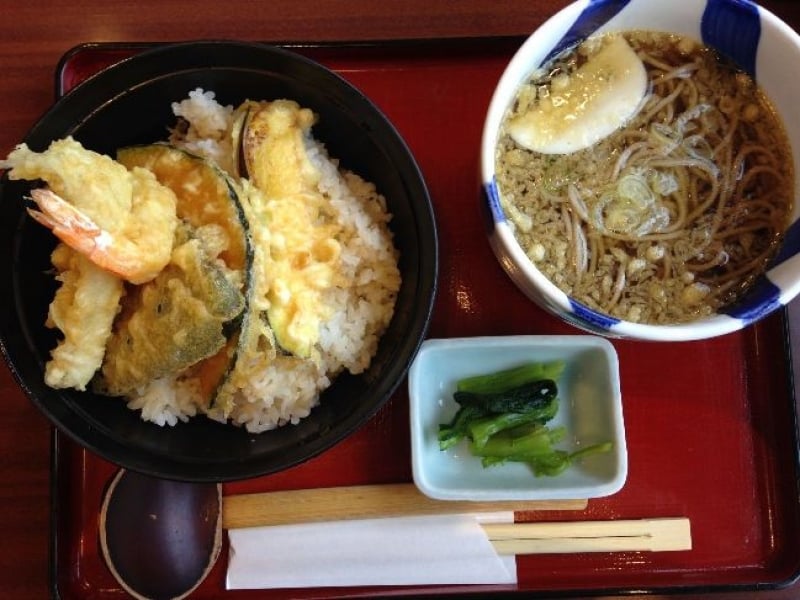 You'll find tempura galore at this Japanese restaurant! Savour their Halal-certified traditional Japanese menu that ranges from tempura to sashimi. Fill up on your last authentic Japanese meal (for now).
Address: 4F, Narita Airport Terminal 2, 1 Furugome, Narita-shi, Chiba 282-0004
Hours: Mon – Sun, 7:30 – 21:00
May this guide inspire you to choose Tokyo as your next destination! You simply can't visit the land of Hello Kitty and not slurp a bowl of ramen or two (or three).
Disclaimer: your waistline might change drastically after this trip.
Also read: 8 Muslim-Friendly Snacks & Treats to Try in Tokyo