When in Seoul, there's one household name for supermarkets that you must visit during your trip: Lotte Mart!
Lotte Mart is South Korea's very own hypermarket selling all sorts, with a huge branch conveniently located at Seoul Station. From everyday groceries to cosmetic products, it's a great place for Muslim travellers to shop since it also provides a tax refund service (for purchases above 30,000 won) and even EMS international delivery services.
Whether you need sustenance during your trip or you plan to bring it back home, snacks are likely to feature on your shopping list. At the same time, sussing out whether Korean snacks are safe for consumption as Muslims can be complicated — especially when you can't read hangeul. So after doing some research, here's a compilation of halal-friendly snacks to keep a lookout for at Lotte Mart!
1. Binggrae Banana Milk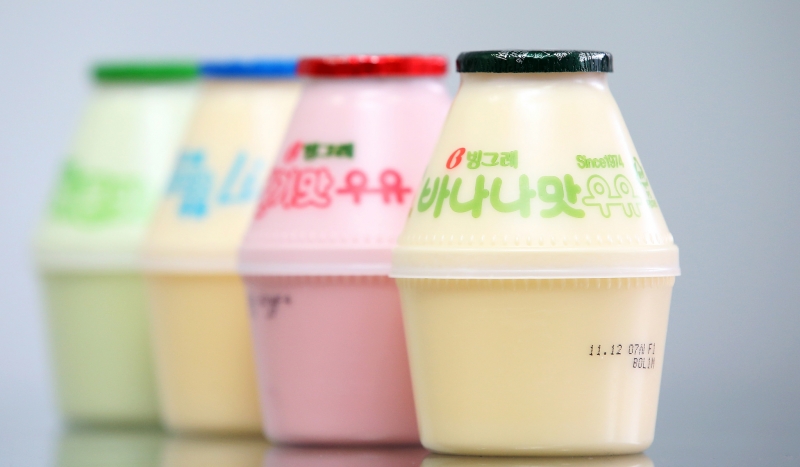 Ah, the famous banana flavoured milk from Binggrae. This one can almost be considered a national drink, what with its frequent appearance in Korean dramas and variety shows (yes, even while censored its distinctive shape gives it away).
Many Koreans can vouch for this drink playing a prominent role in their childhood and some have even carried it over into their everyday adult lives, so its popularity might be a good ol' case of nostalgia. Nevertheless, here's your chance to try it to see just how good this iconic Korean drink is!
2. Jolly Pong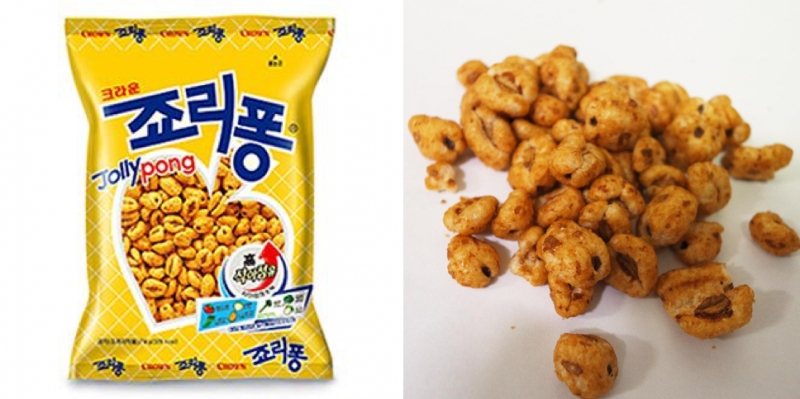 Crown's Jolly Pong is a fun little snack of the puffed rice variety to try. Crown uses their unique method of puffing up natural grains into whole, crunchy snacks that are then coated with the sweet stuff.
These make a handy snack to eat by the handfuls, or you could also add a splash of milk to enjoy it as a cereal for your mornings in Seoul.
3. Pepero Stick Biscuits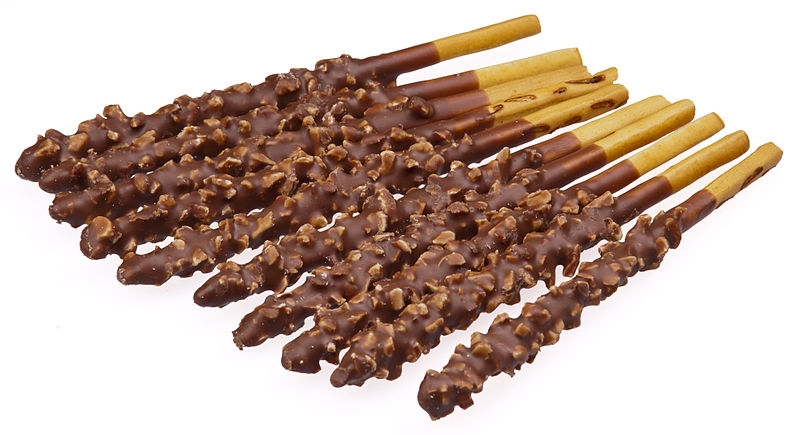 Everyone knows of the world-famous Pepero stick biscuits by Lotte, and what better snack to buy from Lotte Mart itself?
Of the many flavours and types, the Almond & Chocolate, Filled with Chocolate, Biscuit with Chocolate have been deemed halal-friendly. If you're wanting to try the Nude Green Tea, Vanilla Black Cookie, Coconut Chocolate, and White Cookie flavours, do check the ingredients list first to see if there are any suspicious ingredients!
4. Milkis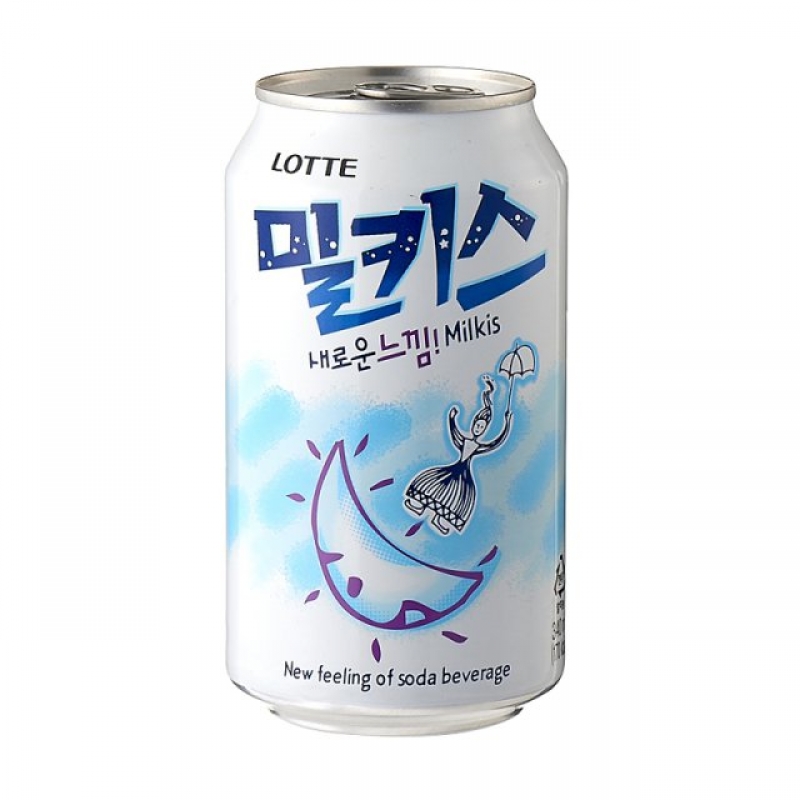 This delightful soft drink from Lotte Chilsung is another favourite among Koreans and non-Koreans alike! Find it in its can form or distinguishable green bottle, and enjoy the sweetness of this creamy and gassy drink.
It's a truly unique recipe combining milk with elements of traditional carbonated beverages, and a must-have when you want to enjoy a refreshing drink in Seoul.
5. Bibigo Seaweed Crisps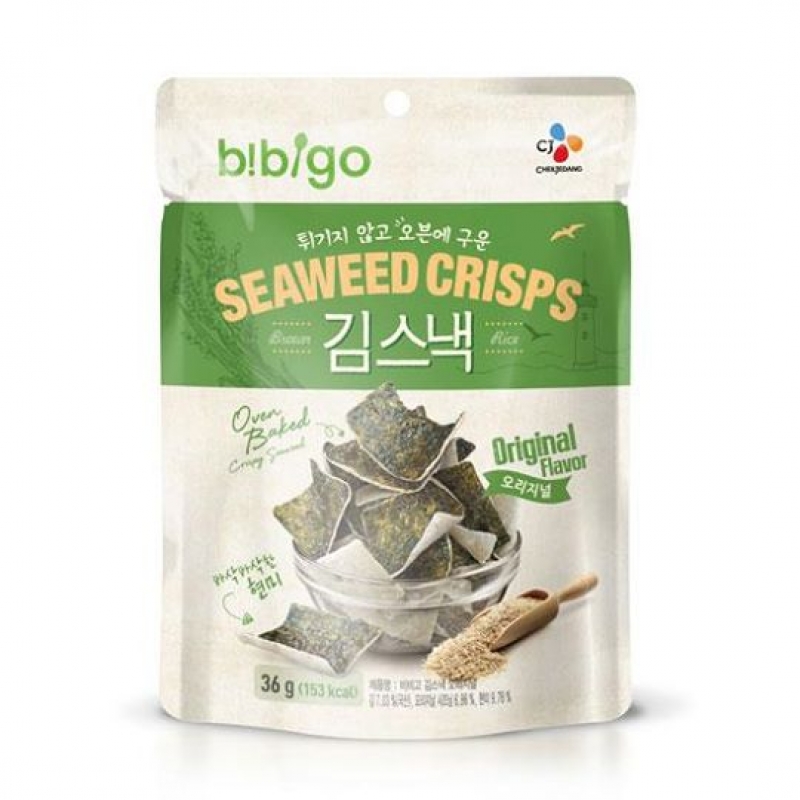 The original flavour of the Bibigo Seaweed Crisps are both halal- and vegan-friendly, and the perfect way to try something from one of the most recognizable Korean food brands!
It's oven-baked goodness cut into uniformly thin slices, making it a great snack to munch on when you're feeling peckish while you're exploring the streets of Seoul.
6. Ah! That Chip (아!그칩)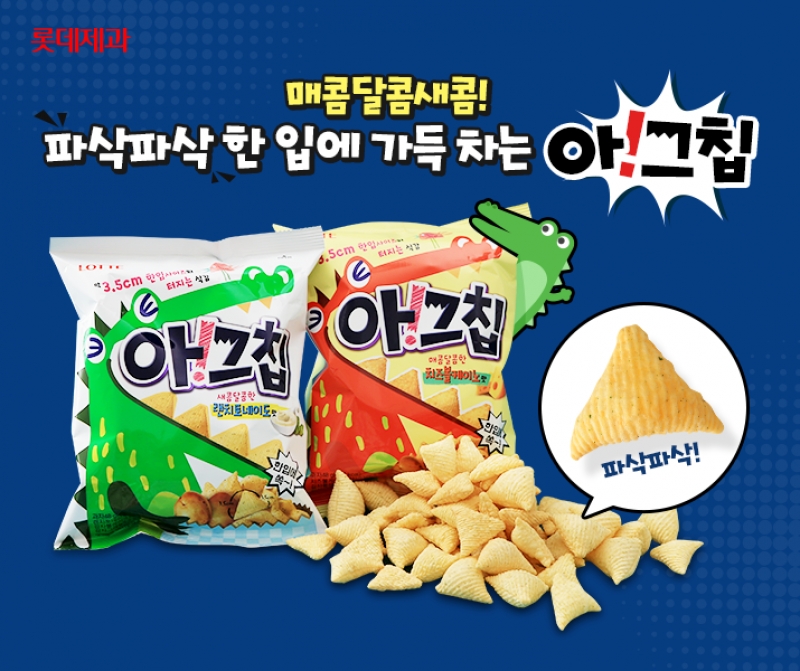 Lotte Confectionery has these chips called 아!그칩, which roughly translates to Ah! That Chip. It comes in two flavours — Cheese Volcano and Ranch, and they appear as fun triangle shapes.
Overall, these chips are still relatively unknown internationally, so you can be the special one and try it out when you're in Seoul!
7. Chilsung Cider
Despite its appearance, the Chilsung Cider is a non-alcoholic soft drink, often referred to as Korea's equivalent of Sprite. This refreshing lemon-lime drink also has an impressive reputation as the representative drink of Korea.
Containing no caffeine, artificial additives or colours, the drink is a great accompaniment to spicy or flavourful dishes!
8. Sahmyook products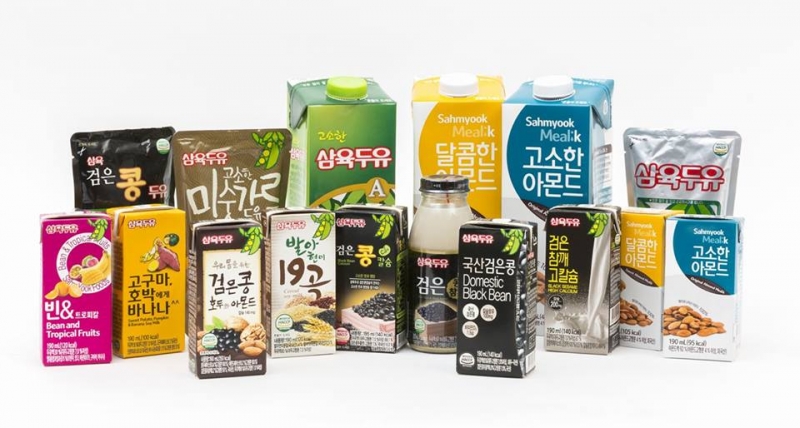 Sahmyook Foods is one Korean brand that makes vegetarian or animal-origin-free food products. Some of the products you might spot at Lotte Mart include their Black Bean Calcium Soy Drink, Banana Soy Drink, and seaweed!
9. Crown Corn Chips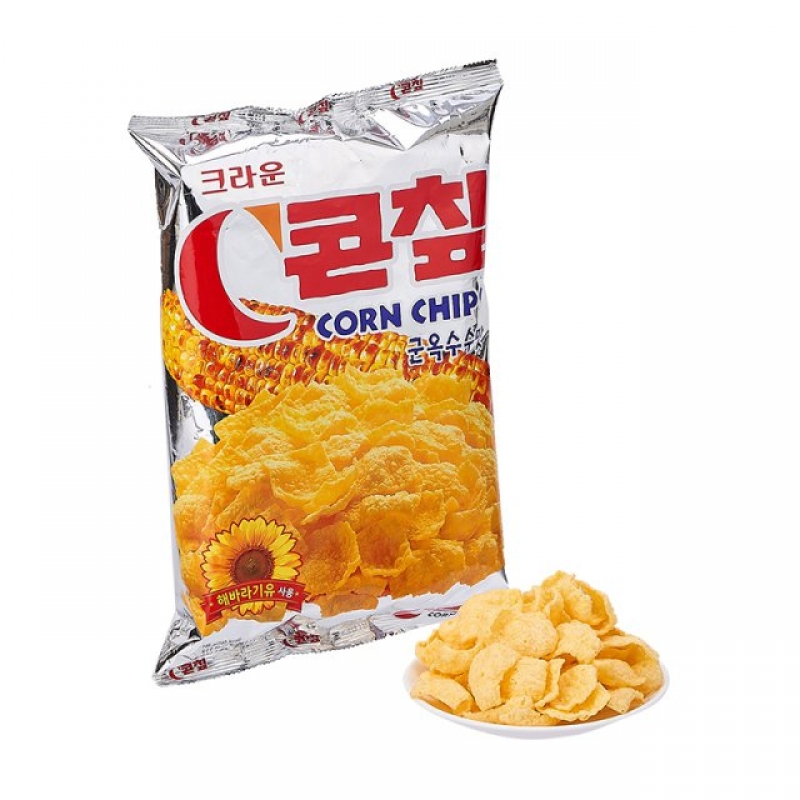 Crown's Corn Chips are exactly what they sound like — chips made out of corn. They're thin, not salty, and slightly sweet (as all Korean snacks tend to be), so they make the perfect light snack for in between meals.
Crown also has come up with Wasabi and Balsamic Vinegar variations of this snack, but it's unknown if those are halal-friendly as of yet. To be safe, try these Barbecue Corn flavoured ones first!
10. CJW Olive Oil Laver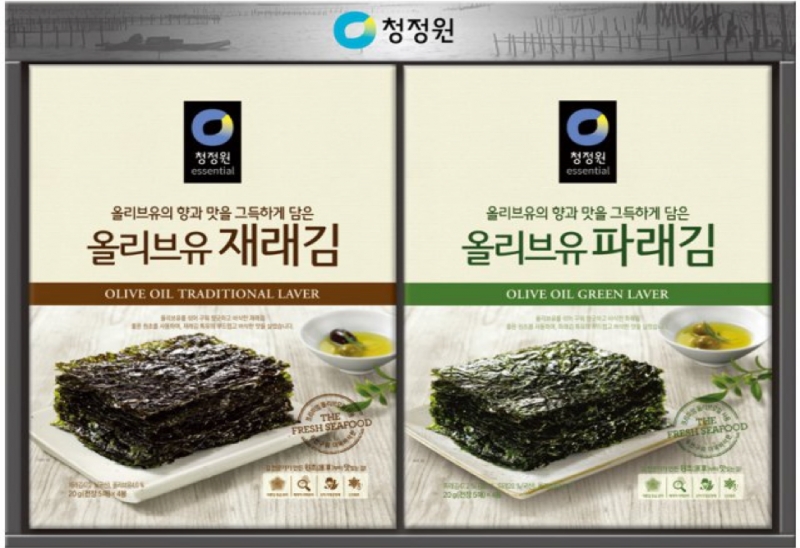 If you've been to dine at Korean restaurants, you may have tasted a popular side dish: dried laver. Laver is a type of seaweed often eaten with rice and other dishes, and if you've tried it you'll know how tasty it is even on its own!
CJW makes some Olive Oil Laver, of the Traditional variety along with Green Laver. It's a healthy snack you'll never get sick of, and would also make great gifts for those back home. So what are you waiting for? Time to haul back a couple of boxes or more of these goodies.
11. Melona Ice Cream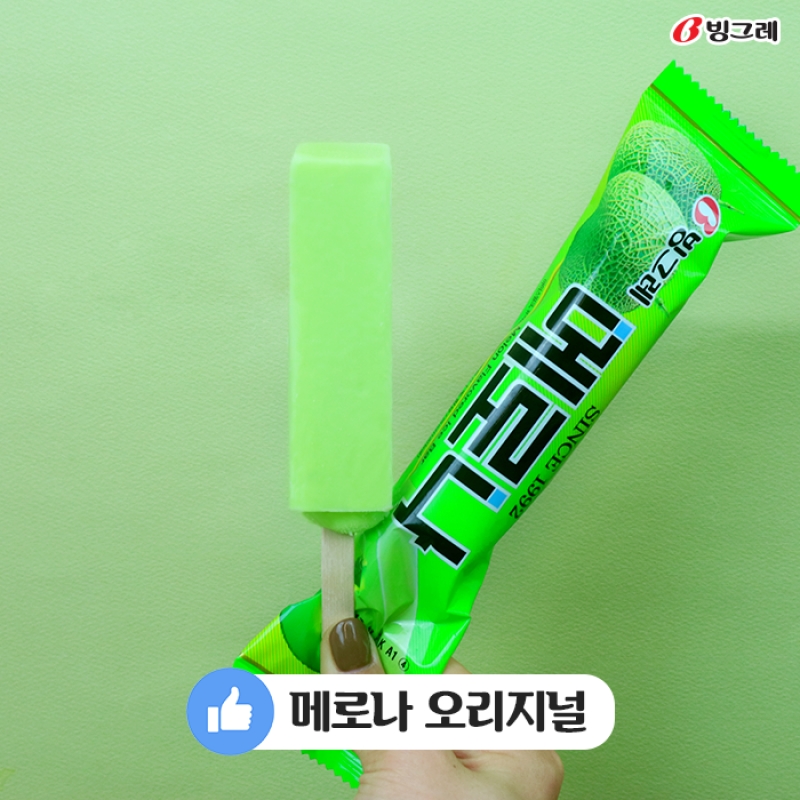 Nothing's more tempting than a nice, cool stick of Melona ice cream, especially when you're out and about in Seoul on a warm summer's day.
Reward yourself at the end of your shopping trip at Lotte Mart with a classic stick of Melona!
So there you have it, the halal-friendly snacks that you can haul home from Seoul's Lotte Mart. As products and recipes may have changed, do exercise caution and do a quick check of the ingredients list before purchasing and consuming these snacks.
Lotte Mart Seoul Station
Address: 405 Hangang-daero, Hoehyeon-dong, Jung-gu, Seoul, South Korea
Opening hours: 10 am – 12 am daily; Closed every 2nd and 4th Sunday of the month
Getting there: Through Seoul Station Exit 1 (Take Seoul Subway Lines 1, 4)
Also read: A Muslim-Friendly Guide To Halal Restaurants In Seoul And Jeju