You don't need a special occasion to show your love for your significant other. Similarly, there shouldn't be a limit to how much love you can give to that one special person. And what better way to show your affection than through an intimate meal? They say the way to a person's heart is through their stomach, after all.
All romantics take note! These are eight Halal restaurants in Singapore to head to on your romantic night out. The ambience and mood of these restaurants, along with its gastronomic value are sure to satiate your beloved's heart and tummy.
1. The Great Mischief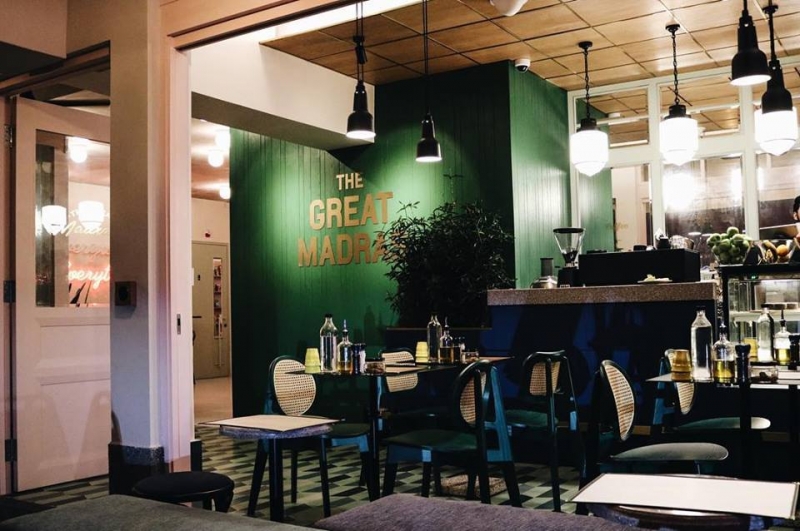 Image credit: The Great Mischief Facebook
Not so much a restaurant as it is a tapas bar, The Great Mischief is another space for couples to enjoy some chilled-out downtime in each other's company. The ambience is everything in this Catalan-inspired spot in Little India, but the eclectic spread of tapas at The Great Mischief is a compelling reason to visit too.

Image credit: The Great Mischief Facebook
Choose a few dishes from the tapas menu to share and have a cheeky time telling your server that you want the Bikini Party or give your best attempt at pronouncing the Catalan names. This is another place where you'll absolutely have to try some drinks as they offer a formidable variety of mocktails and coolers.
Address: 30 Madras St, Singapore 208423
Opening hours: 12 PM to 4 PM, 6 PM to 11 PM
2. Wanderlost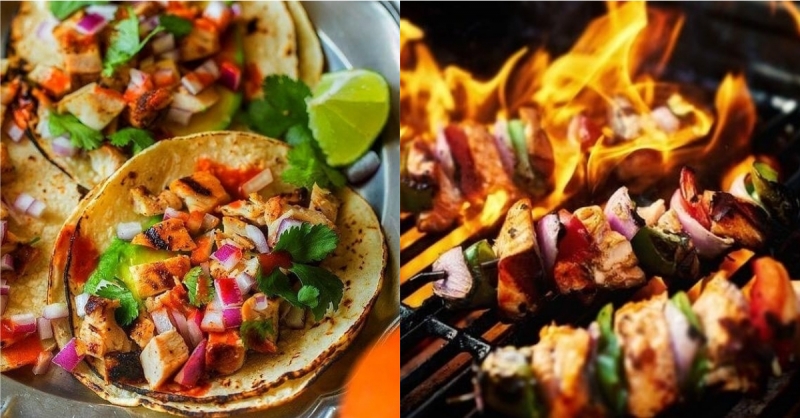 This stunningly decorated halal rooftop bar is located right in the heart of Singapore's Central Business District. Though it isn't technically a restaurant, Wanderlost does offer a plethora of delicious Western dishes from grilled skewers to tacos. Their tapas and tacos combination menu is perfect for sharing as it allows you to savour a variety of flavours.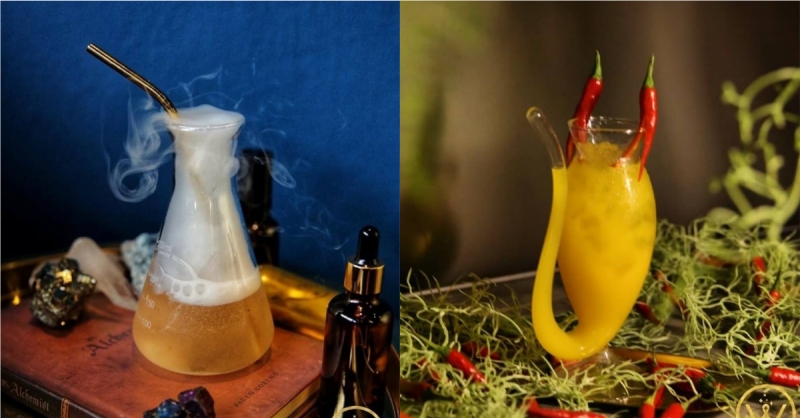 You simply can't visit Wanderlost without indulging in their creative and unique drinks. The eclectic mix of bespoke non-alcoholic drinks here is inspired by the books the owner grew up reading. From The Little Prince to The Alchemist, you'll be able to sample the drinks of your favourite novels. Plus, there are various card games such as Uno and Monopoly for guests to choose from.  Wanderlost offers a great atmosphere for you to have an intimate meal while still being able to have fun.
Address: 15 Enggor Street, #12-01 Singapore 079716

Opening hours: Monday – Thursday 5.30pm – 12 am, Friday 5.30 pm – 1 am, Saturday 5.30 pm – 2 am
3. The Halia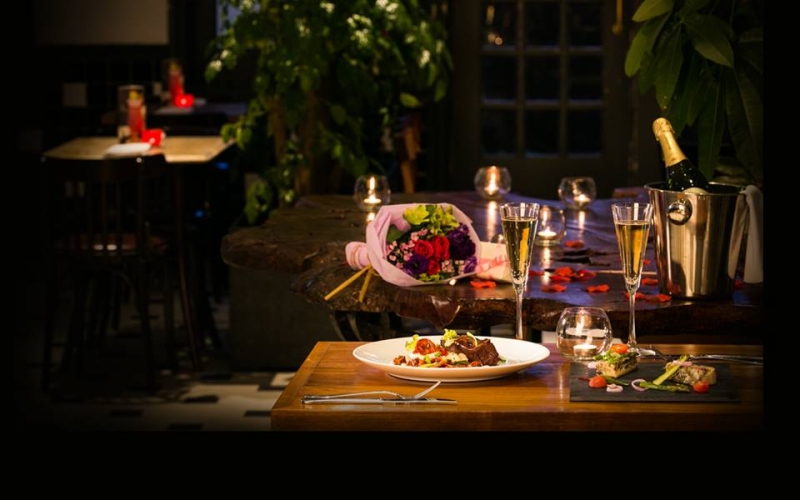 Image credit: The Halia Official Facebook
It's no secret that The Halia at the Botanic Gardens is one of the best spots to go to if you're big on ambience. Watch your fantasies of having a romantic candle-lit dinner outdoors come to life when you dine on the viewing deck overlooking the peaceful gardens. Otherwise, cosy up indoors where you'll still be surrounded by the lush greenery behind full-height glass windows.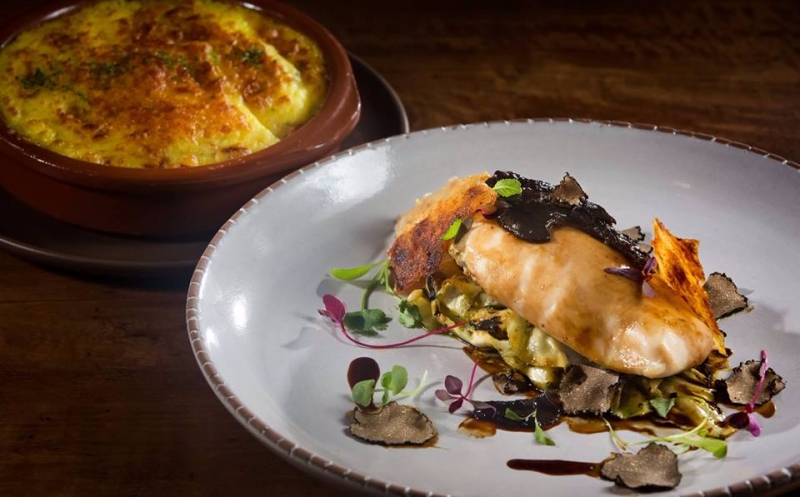 Image credit: The Halia Official Facebook
Besides the lovely atmosphere, their gastronomic offerings are simply out of this world. Divine plating is the cherry-on-top of their scrumptious dishes comprising of a mix of Japanese, French and fusion cuisine.
Address: 1 Cluny Road, Ginger Garden Singapore Botanic Garden, 259569
Opening hours: 9 AM to 9.30 PM
4. Dad's Corner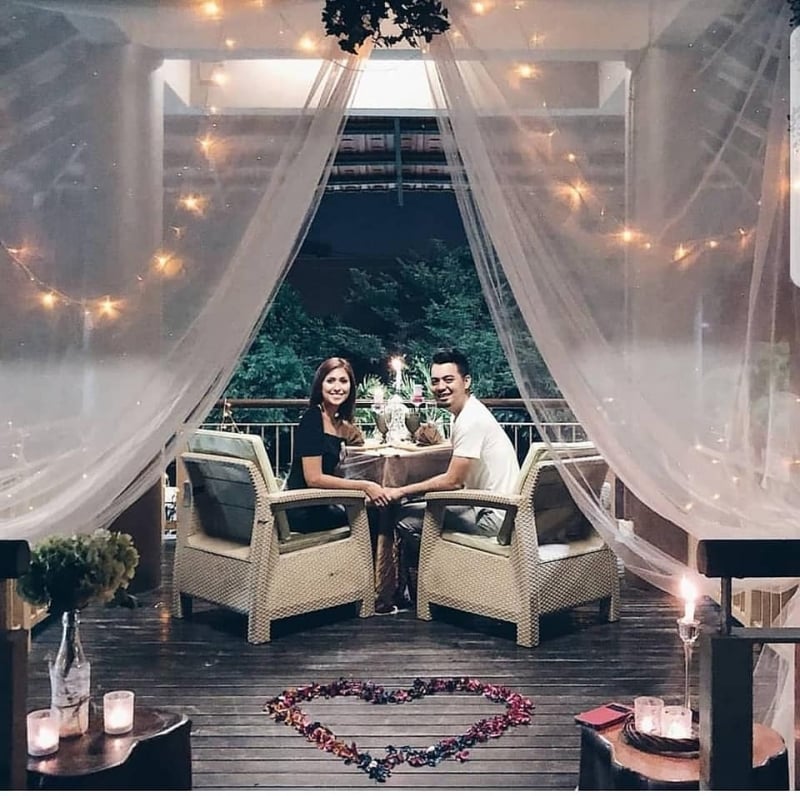 Image credit: Dad's Corner Official Facebook
Dad's Corner may appear to be just your ordinary café from the outside but it is a romantic's best-kept secret! Located at the Civil Service Club in Bukit Batok, you can request for a table in advance which has a setup that will surely take your breath away.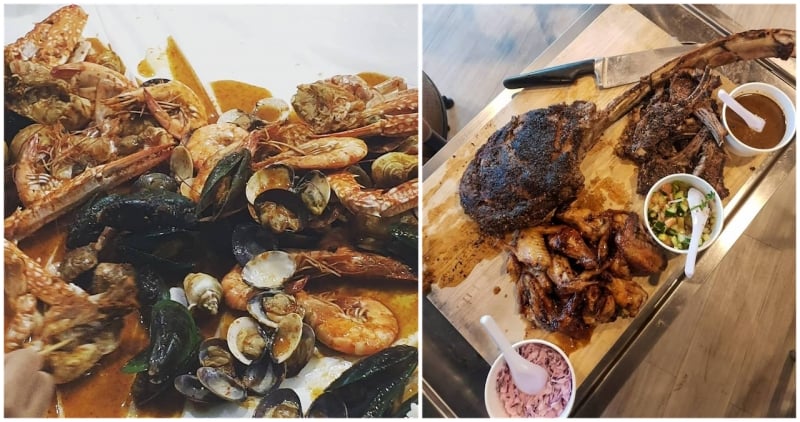 Image credit: Dad's Corner Official Facebook
In terms of the grub, Dad's Corner offers an assortment of cuisines. They specialise in sharing platters of meat, as well as stretches of seafood (Shell Out!), but you can still go for your favourite Western dishes like hamburgers and pasta as well.
Address: 91 Bukit Batok West Ave 2, Singapore 659206
Opening hours: 6 PM to 10 PM (closed on Mondays)
5. Gastronomad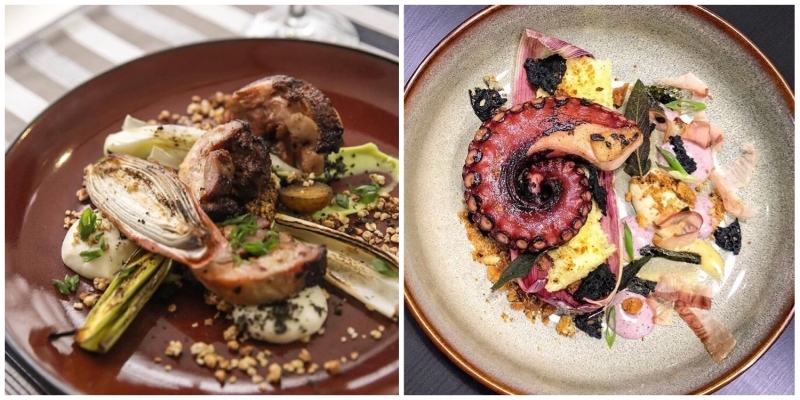 Image credit: Gastronomad Official Facebook
Reserve a table at Gastronomad to have a (halal) wine and dine experience to remember. With the most visually-pleasing plating accompanied by their impressive selection of Halal wine, dining here will definitely give you and your partner a good excuse to feel exceptionally fancy and dress to the nines. Watch as the brilliant chefs work behind the open-concept kitchen to prepare the finest cuisine you could ask for!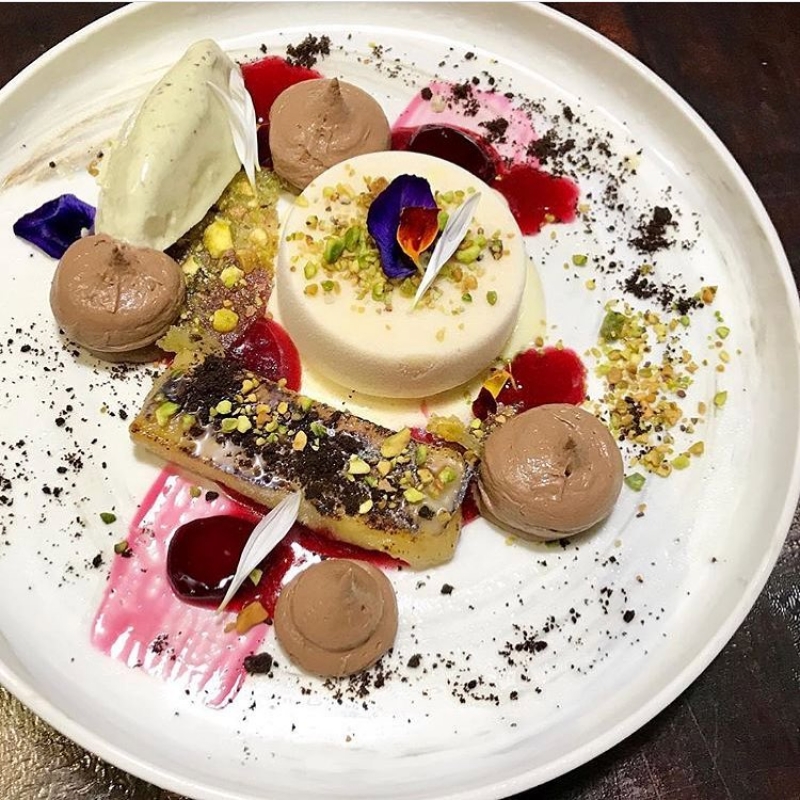 Image credit: Gastronomad Official Facebook
End the night off with mouth-watering desserts to share between the two of you. The sweet stuff ain't no stranger to the chefs at Gastronomad, as they pride on their ability to whip up a good pastry and make them on the daily. It's definitely worth saving space for dessert!
Address: 11 Sin Ming Road, #01-30 Thomson V Two, Singapore 575629
Opening hours: 6.30pm to 11pm
6. Kucina Italian Restaurant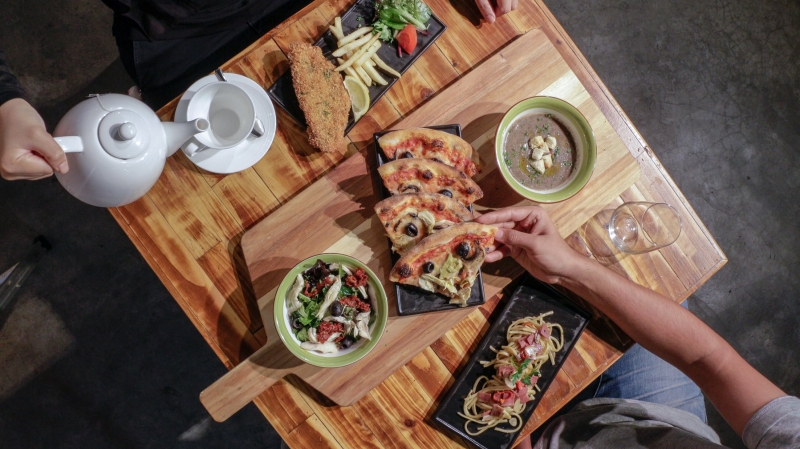 Image credit: Kucina Official Facebook
Plan to fit in a delicious dinner that'll set the mood even amidst your busy schedules? Kucina Italian Restaurant, located in Kinex Mall, is the best place to go for a quick fix that'll leave your hearts and tummies full. After all, isn't the most important thing the fact that you've both put aside precious time to spend together? In case you're still anxious about whether you appear to have made the effort, a hearty meal at Kucina will dissipate any such feelings; the meal will be too good to think otherwise.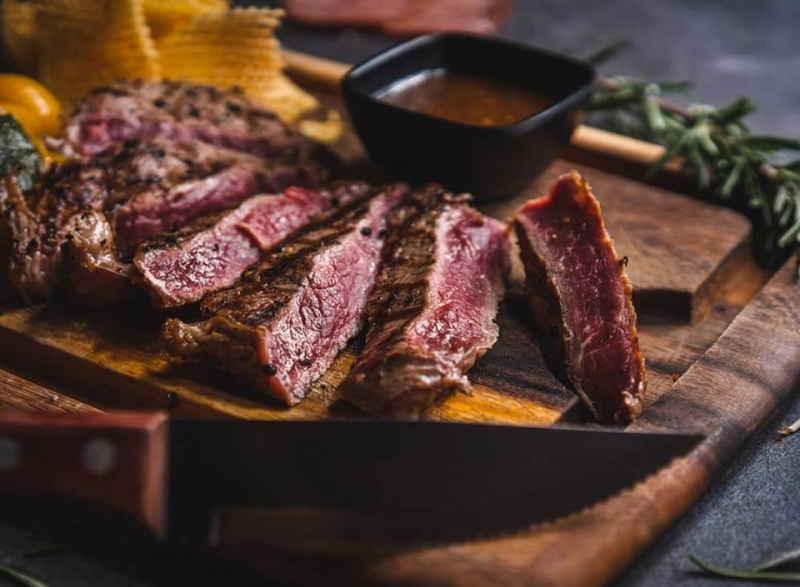 Image credit: Kucina Official Facebook
Choose from a spectrum of pasta — whether you like it fresh or dry, risotto or pizza, you'll truly be treated to the best of Italian cuisine in Singapore. Or give in to your cravings and treat yourself by ordering the steak, ribs or even veal leg.
Address: 11 Tanjong Katong Rd, #B1-09/10 Kinex Mall, Singapore 437157
Opening hours: 11.30am to 10pm
7. Tipo Pasta Bar
Image credit: Tipo Pasta Bar Official Instagram
Tipo Pasta Bar is a cosy little restaurant on a corner of North Bridge Road that you and your partner are bound to be charmed by. The restaurant provides a setting fit for couples on their night out, with dreamy lighting and the elegant overall aesthetic.
As its name suggests, the mains at Tipo only comprise of pasta, but it's far from one-dimensional in terms of the food that they make. Tipo inspires by allowing the customer to choose from a range of pasta types, sauces, and various toppings. Build your own pasta, or if you're up for the challenge, construct a dish for your partner to enjoy. That's one way to test if you know your significant other well enough!
Address: 785 North Bridge Rd, Singapore 198753
Opening hours: 12 PM to 10 PM
8. Afterwit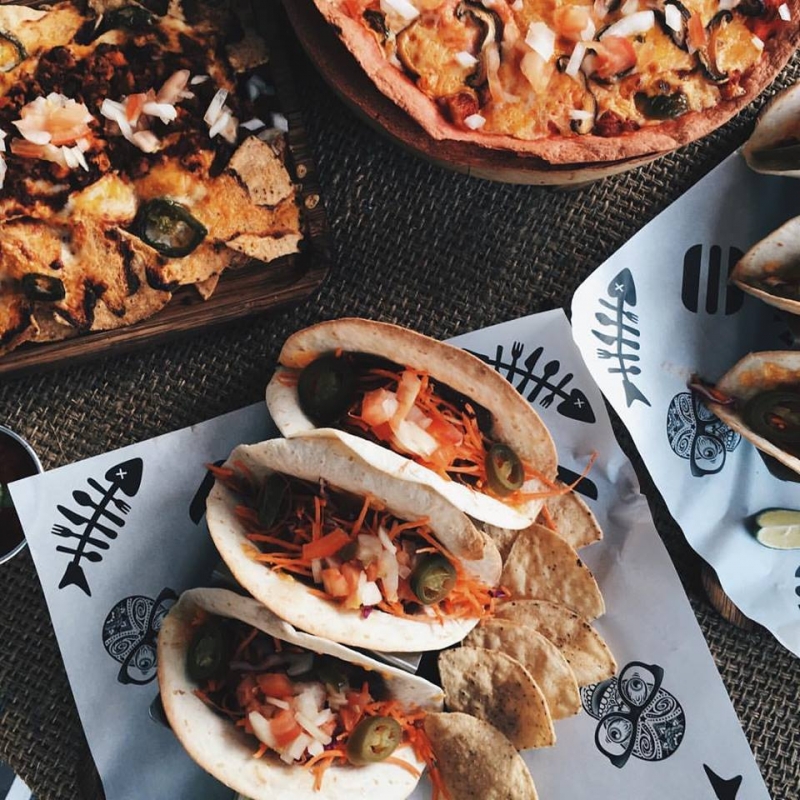 Image credit: Afterwit Official Facebook page
Looking to spice things up in your relationship? Start by having some fiery Mexican food together at Afterwit, the best halal taqueria in town! Couples looking to have a casual and low-key night out will definitely have a fun little time up in this joint. Soak in the warmth of the atmosphere as you munch on their innovative tacos — Peking duck with sweet bean sauce filled tacos, anyone?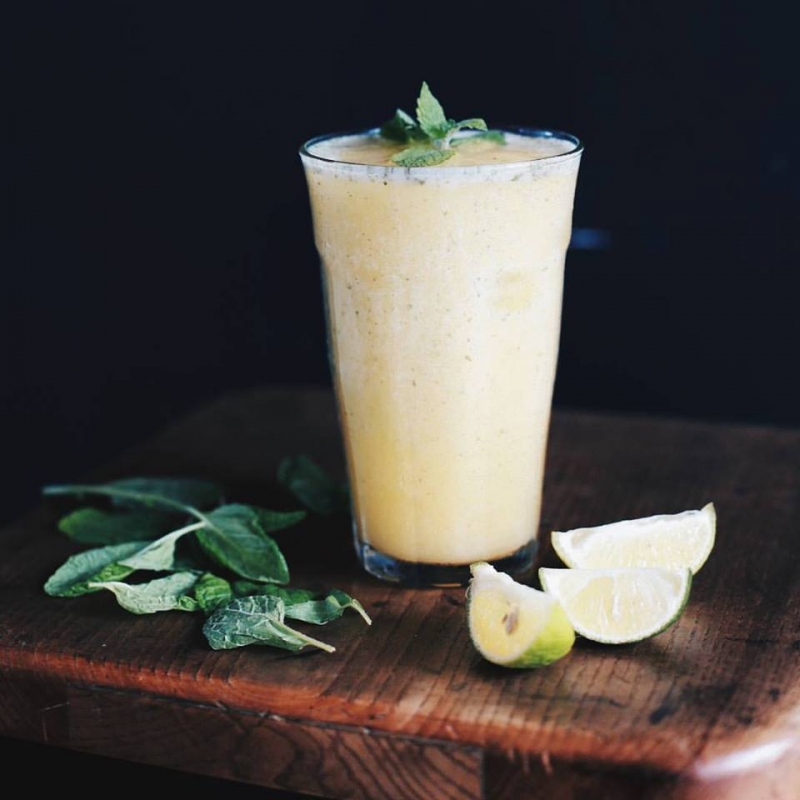 Image credit: Afterwit Official Facebook page
It's also not a proper visit to Afterwit if you don't order any of their tangy yet lovely (non-alcoholic) drinks. Order one each and sample each other's drinks, you won't regret it!
Address: 778 North Bridge Rd, Singapore 198746
Opening hours: 12pm to 10pm
There you have it, these halal restaurants and eateries that you should bring your partner out to for a romantic night to remember. Whether you'll be celebrating anniversaries, special occasions or you just feel like treating yourselves to a good time, you'll love dining at these places as much as you'll enjoy spending valuable time with each other.
Also read: 9 Best Halal High Tea Places in Singapore