Between savouring tasty halal dim sum, shopping at glitzy malls and budget-friendly markets, and exploring unspoiled parks, beaches, and hiking trails, there are plenty of things to do in Hong Kong, even on just a 3D2N trip.
Three days may not be enough to see everything. But 72 hours is still ample time to get a good taste of everything Hong Kong has to offer.
Need a little help with an upcoming getaway to the Pearl of the Orient? We got you; our Hong Kong travel guide is designed to help Muslim travellers plan the perfect vacation — even if you're only staying for three days. From pre-trip essentials to the must-visit tourist spots in the city, here's everything you need to know about travelling to Hong Kong.
Before travelling to Hong Kong
Best time to visit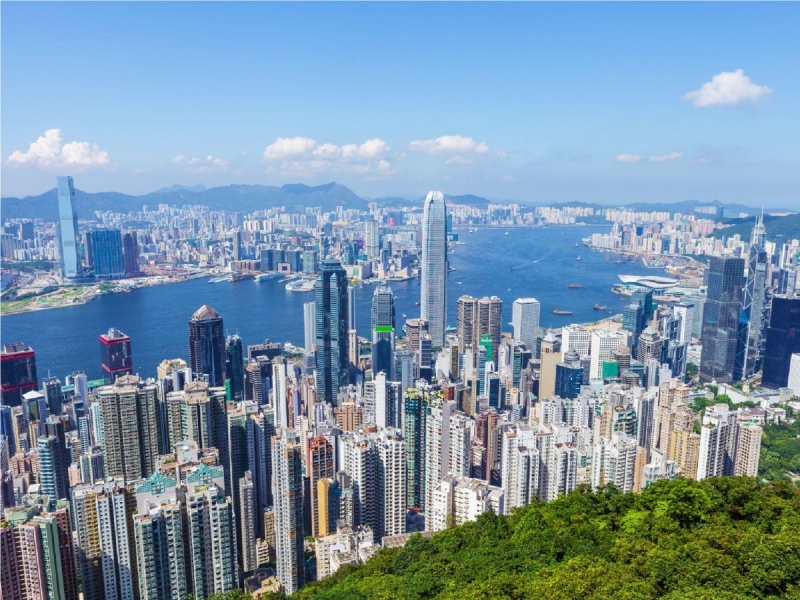 Travellers can enjoy the delights of Hong Kong pretty much any time of the year. However, the subtropical climate means there are weather variations throughout the year. Summer months from June to August are typically hot and humid, while typhoon season begins in May and lasts until October.
For many travellers, the weather in Hong Kong is most pleasant in autumn and early winter, from September to December. During these months, expect sunshine and pleasantly cool temperatures.
Other essential information
Language: Chinese and English are the official languages. Cantonese is the principal language but Chinese & English are widely spoken by the majority of the population.
Local currency: Hong Kong dollar or HKD. There are currency exchange counters at the airport, but travellers can exchange their currency at any authorised money exchanger.
We recommend choosing one that's accredited by the Quality Tourism Services Scheme. Credit cards and electronic wallets (Google Pay, Apple Pay, Alipay, WeChat Pay) are widely used in Hong Kong, while ATMs are also readily available. Electrical voltage: Standard voltage is 220 volts AC, 50Hz. Bring an adaptor for a three-pronged UK-type plug when you travel to Hong Kong.
Upon arriving in Hong Kong
Hong Kong International Airport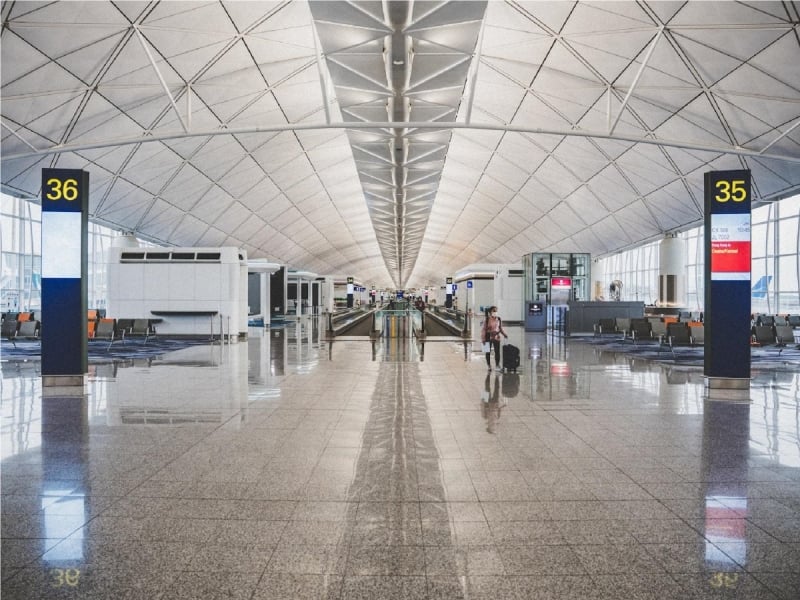 Foreign tourists typically fly to Hong Kong directly via the Hong Kong International Airport (HKIA). Muslim travellers can visit the prayer room in the airport for a quick prayer upon arrival or before your flight. From HKIA, it's easy to get to your hotel in the city centre by taxi, bus, or the Airport Express.
Hong Kong Goodies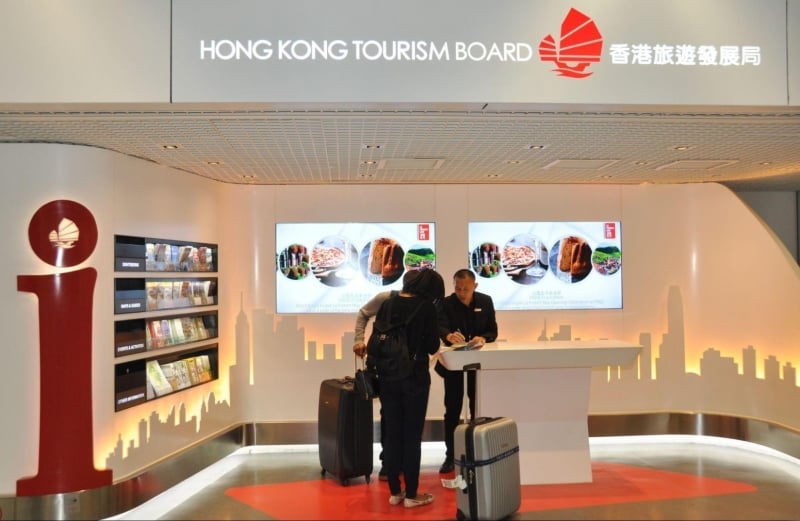 First things first: Get those freebies. As part of the Hello Hong Kong Campaign, Hong Kong is welcoming travellers with a dizzying array of welcome gifts, ranging from cash vouchers to exclusive gifts from iconic attractions. Collect these goodies at the Hong Kong Tourism Board Visitor Centre in the airport before exploring the city.
How to get around Hong Kong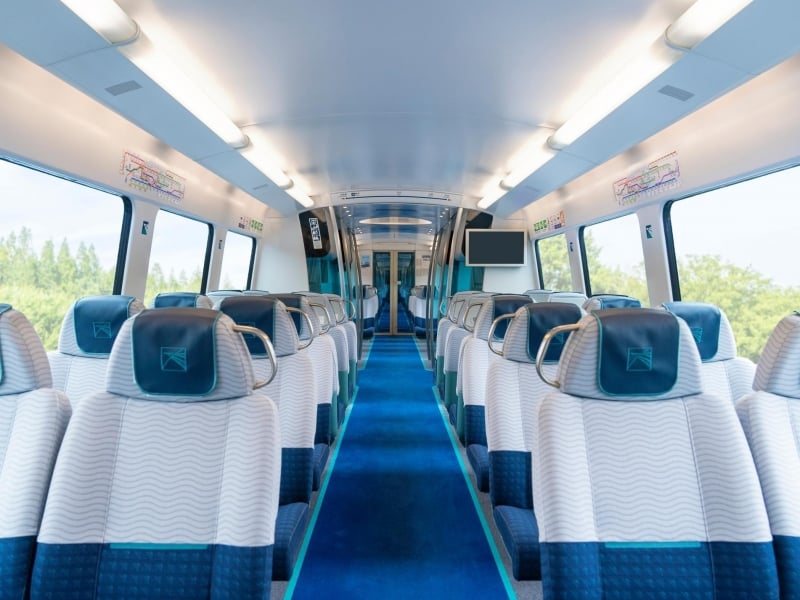 Getting from the airport to the city centre is quite convenient, thanks to Hong Kong's expansive public transport system. For one, you can hop aboard the high-speed MTR Hong Kong Airport Express which shuttles visitors between the city and the airport in just approximately 24 minutes! You could also choose to ride on several buses, coaches, and private transfers between the airport and several key destinations in the city, such as Tsim Sha Tsui, Central, and more.
Tip: Download the HKeMobility mobile app for up-to-date information on Hong Kong travel and public transportation, including routes, fares, schedules, and real-time traffic conditions.
How to spend 72 hours in Hong Kong
With so much to experience and so little time in Hong Kong, you'll need to make travel plans carefully to maximise your trip. And so, we've put together some of the best things to do in Hong Kong that you can pack in three days.
Day 1: Enjoy an action-packed outing at a theme park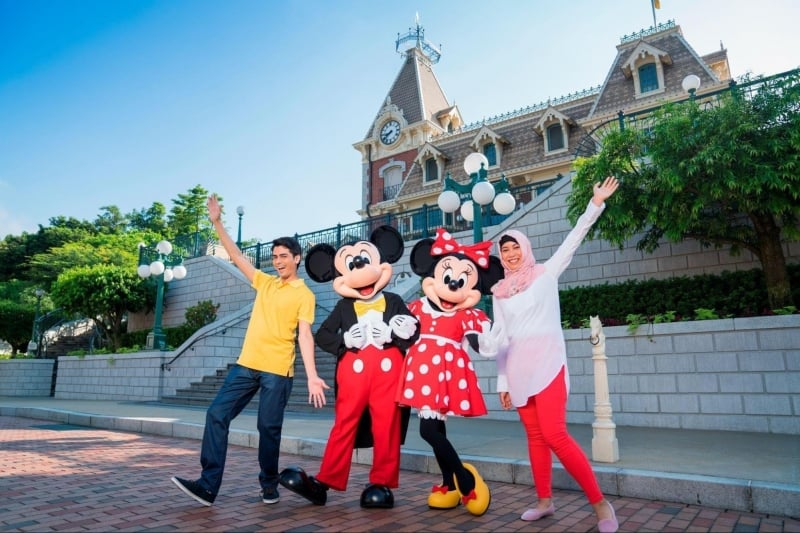 Home to a surprising variety of amusement parks and kid-friendly attractions, Hong Kong offers travellers the opportunity to indulge in their inner child. Ride exhilarating rollercoasters, speed down giant slides, or delight in adorable animal encounters — even if you've only got 72 hours in Hong Kong, you won't regret spending a day at one of the city's major theme parks.
Of course, topping our list of Hong Kong theme parks is the world's most famous one: Hong Kong Disneyland. Kids and kids at heart will fall instantly in love with the happiest place on Earth, which is home to exhilarating rides like the Star Wars-themed Hyperspace Mountain and Big Grizzly Mountain Runaway Mine Cars.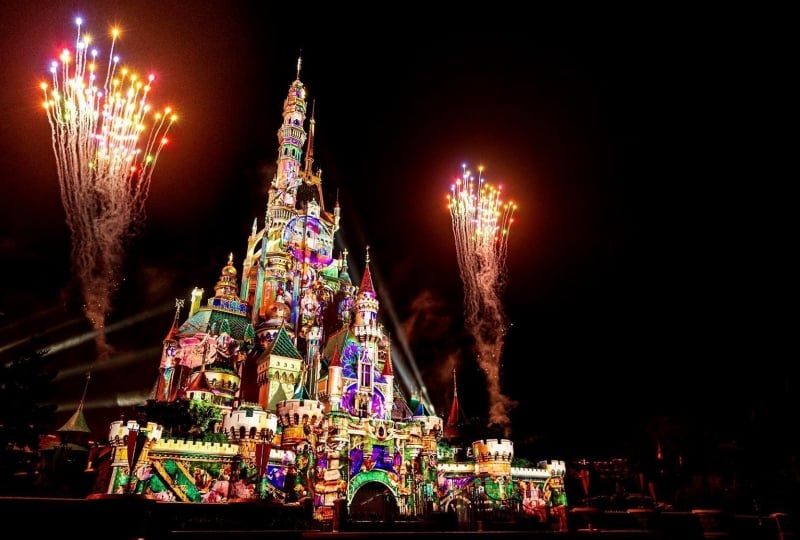 Continue on your magical journey with a visit to the Castle of Magical Dreams and pay tribute to the 14 Disney princesses and queens of your childhood. Past sundown, a magical show of lights, sounds, and pyrotechnics takes place at Disneyland — the Momentous Nighttime Spectacular is one of the most-anticipated events at the park.
No need to worry about finding an appropriate place to eat; Tahitian Terrace serves delicious Asian halal cuisine that will keep you fuelled for your action-packed day at the park. Muslim travellers will also appreciate the prayer room at Hong Kong Disneyland.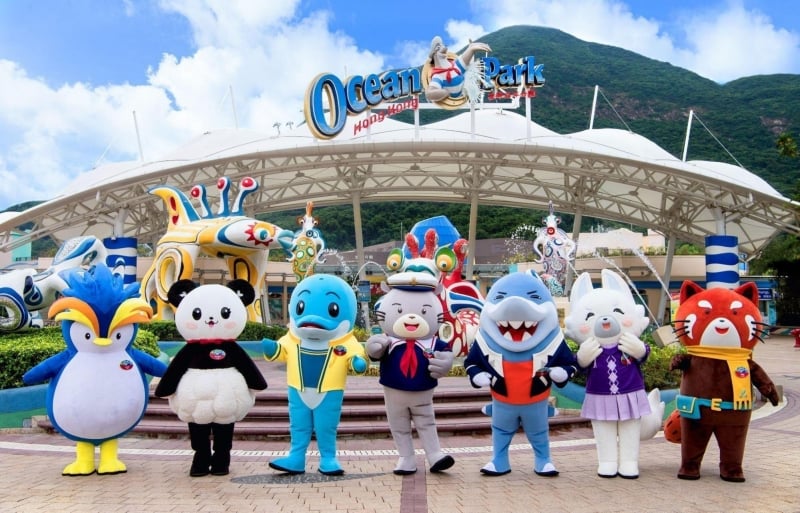 Prefer to immerse yourself in an aqua-themed amusement park? Make your way to Ocean Park Hong Kong, a world-class theme park that blends exciting theme park staples with fun animal exhibits like dolphins, giant pandas, and Arctic foxes. There are several food establishments on the grounds, but head to Clown Corner to savour halal-friendly meals certified by The Incorporated Trustees of The Islamic Community Fund of Hong Kong.
Locals and tourists throng to Water World Ocean Park, too — especially on summer days. Known as Asia's first all-weather, year-round waterfront waterpark, it features five zones of fun-filled water adventure, from free-fall drops for daredevils to wave pools for rookie surfers. For lunch, stop by Horizon Grill next to the indoor wave pool; the restaurant dishes out tasty halal food such as shawarma wraps and tacos.
Prayer Facilities Nearby
Plus, Muslim visitors have the convenience of performing their daily prayers at the attraction. Water World has a prayer room next to the Information Counter before admission.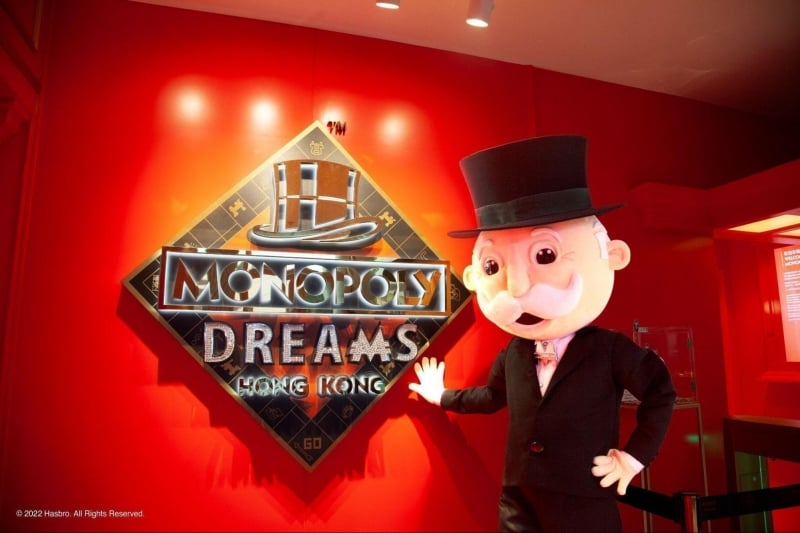 Iconic Hong Kong tourist spot The Peak is another worthwhile destination for theme park lovers, with exciting features like Madame Tussauds and the world's first Monopoly-themed attraction, Monopoly Dreams.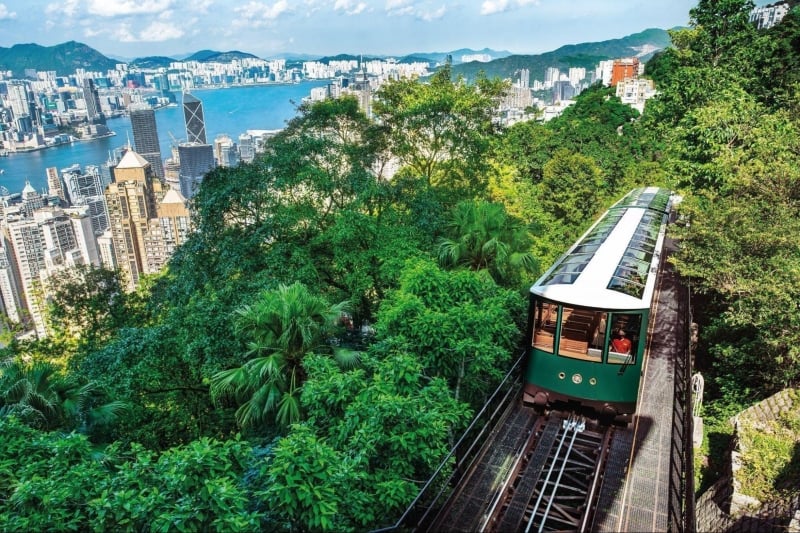 Putting The Peak on your Hong Kong travel itinerary will also give you the chance to ride the Peak Tram. Serving the city for 130 years (and counting), the vintage funicular railway is more than just a means of transportation to the top. Indeed, the 8 to 10-minute journey on the tram is a tourist attraction in itself, delivering spectacular views of Hong Kong's skyline — perfect for photo opportunities!
Fun fact: The current tram is actually the sixth generation of its kind, boasting a deep green colour instead of the previous red exterior.
Prayer Facilities Nearby
Nearby prayer spaces include Jamia Mosque, famously known as the oldest mosque in Hong Kong, built way back in the 1840s. It's located on Shelley Street in the Central Mid-Levels area, within walking distance of the MTR Central Station.
Day 2: Explore art, shopping, and dining spots in Kowloon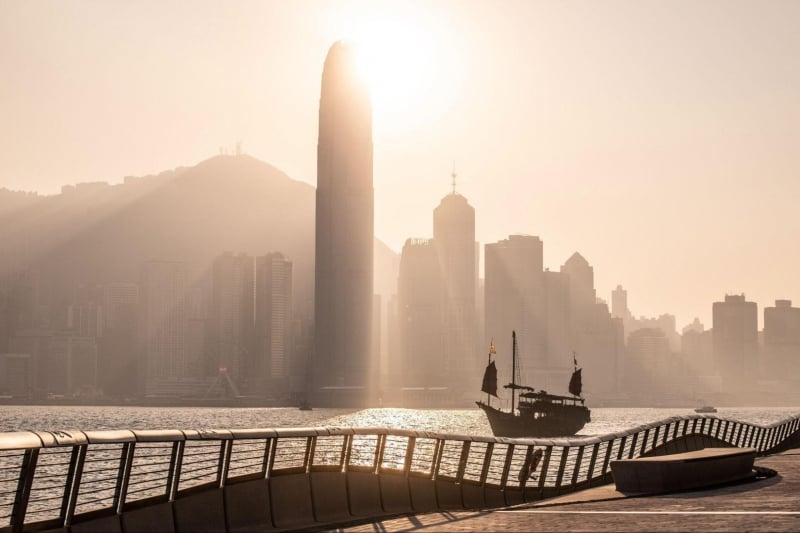 Kick off your second day in Hong Kong on a high note. Get ready to be star-struck at the famous Avenue of Stars, a harbourfront attraction in Tsum Sha Tsui that celebrates the biggest names of Hong Kong's entertainment scene!
Take a stroll through the promenade and marvel at over a hundred celebrity handprints on the wooden handrails, including world-famous names like Jackie Chan, Chow Yun-Fat, and Andy Lau. Fan over one of the most famous Hong Kong icons: Bruce Lee, who has a prominent 2.5-metre bronze statue by artist Cao Chong-en in the Avenue of Stars!

Fun Fact: You can even learn more about the lives of your favourite celebrities via scannable QR codes here.
Sunshine, harbour breeze, and perhaps a coffee in hand — this is one of our favourite ways to start the day when we travel to Hong Kong.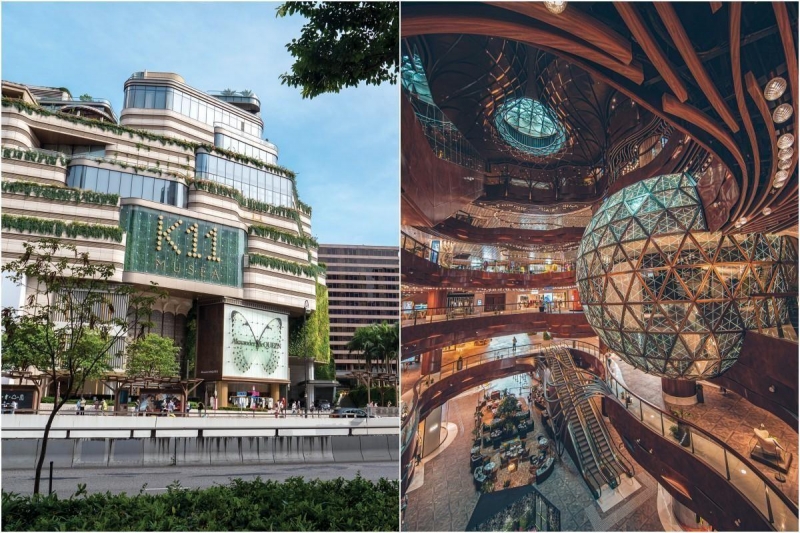 After getting your fill of sunshine and star power at the promenade, it's time to cool down and chill out indoors. K11 Musea is a new lifestyle destination that marries culture and retail experiences. It's definitely not an ordinary mall, with contemporary art pieces laid out on the different floors along with an impressive line-up of local and international brands. Highlights also include a rooftop farm and the biggest MoMA Design Store in Asia. You can even get your hands on delicious halal-certified cookies at Cookies Quartet, a popular local franchise!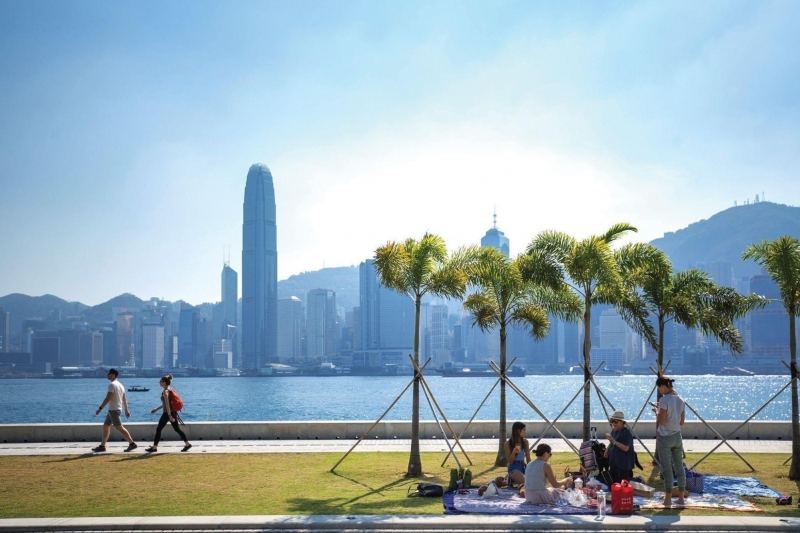 After indulging in the upscale K11 Musea, spend some time in the afternoon winding down outdoors. Travel back to Kowloon to relax at West Kowloon Art Park, a lush green park in the West Kowloon Cultural District where people can hang out, ride bikes, and enjoy the scenic harbour.
Nearby art and cultural venues in the district are also worth exploring, particularly M+ and Hong Kong Palace Museum. That said, the art park is especially alive at dusk. Live performances and community events regularly take place outdoors, and the art park features a promenade that's a spectacular spot to watch the sun go down.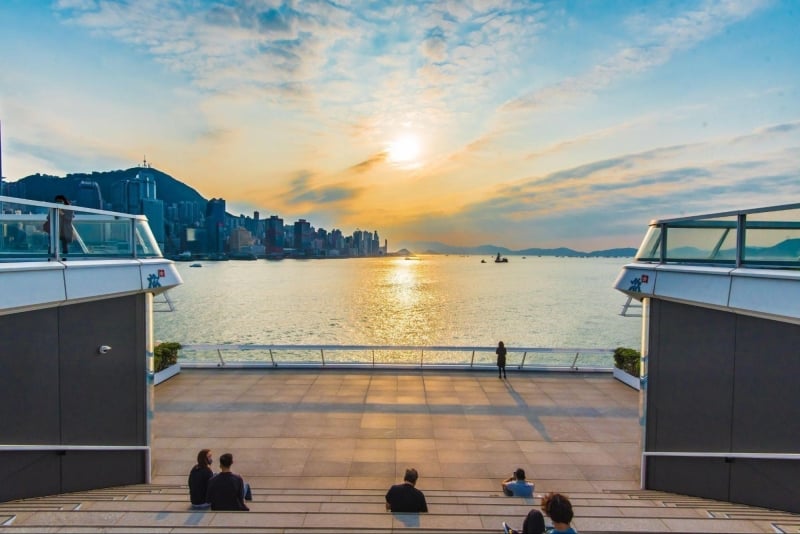 Still got some time after lounging at the park? Often called the city's largest mall, the sprawling Harbour City is another must-visit stop on the Hong Kong travel itinerary. It certainly makes a case for itself with more than 450 shops and 90 food and beverage outlets — plus an art gallery and observation deck, among others. Hungry? Green Common is a popular plant-based dining spot perfect for Muslim travellers looking for halal-friendly meals in between shopping sprees.
Finally, treat yourself to a beautiful sunset over Victoria Harbour. Luckily, you're in the ideal place for it! Perched over the water with panoramic views of Hong Kong Island and Kowloon, Harbour City's observation deck, the Ocean Terminal Deck, is the perfect spot to witness the mesmerising sunset at the end of the day.
Prayer Facilities Nearby
Muslim travellers can head to the nearby Kowloon Mosque for daily prayers. A sprawling mosque in Tsim Sha Tsui, it's an eye-catching Hong Kong landmark with a beautiful marble finish. It is also the largest mosque in Hong Kong, able to accommodate up to 3,500 worshippers.
Day 3: Grab memorable souvenirs and visit the ambient Ngong Ping Village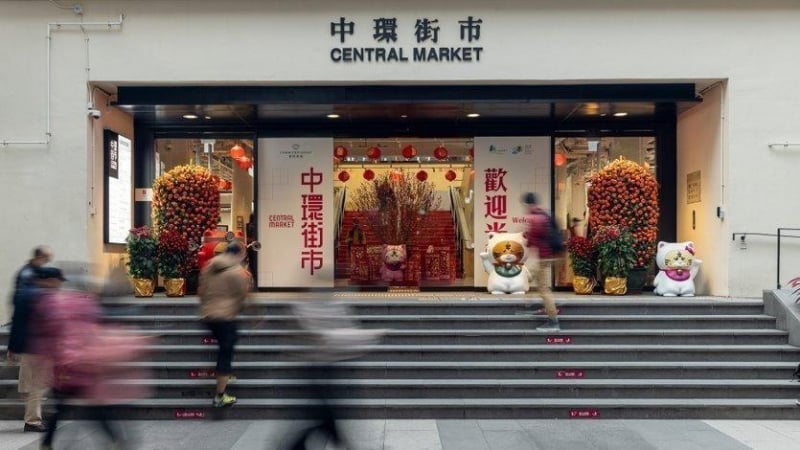 It's your last day, so you better make it count! First stop: Central Market. It was one of the first wet markets in Hong Kong when it opened in 1842 but after its revitalisation in 2021, Central Market was transformed into an urban oasis for food, culture, and local community.
Here, discover a treasure trove of one-of-a-kind shopping finds; tram-themed knick-knacks at Hong Kong Tram Store, old-world Hong Kong prints at Seon Hong Kong, and even fashionista gems at Hexadoor. Prefer to take home tasty food? Drop by the halal pastry shop Imperial Patisserie for delicious Chinese pastries that are the perfect take-home for Muslim foodies.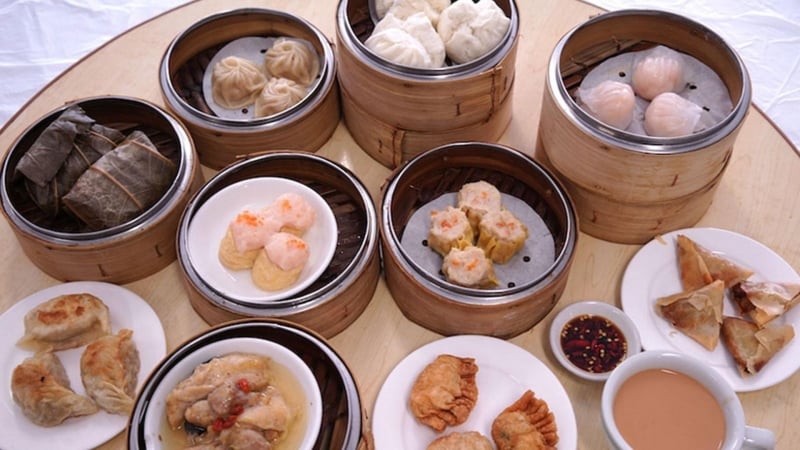 Meanwhile, what's a Hong Kong travel itinerary without dim sum? If you ask us, these tasty little dumplings are reason enough to keep coming back to the island again and again. Especially since we've found the best halal dim sum in Hong Kong at the Islamic Centre Canteen. It's well-regarded among local Muslims for serving authentic Chinese halal cuisine, but dim sum is its ultimate speciality. For Muslim tourists exploring the city, this is one meal you must not miss.
Prayer Facilities Nearby

The canteen is in a convenient location on the fifth floor of Masjid Ammar & Osman Ramju Sadick Islamic Centre, a well-known place for prayer among Muslim tourists in Hong Kong.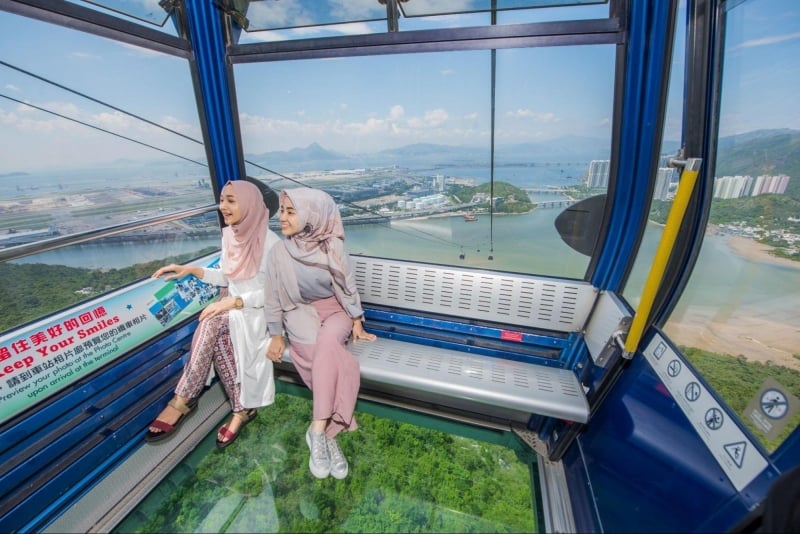 Three days isn't enough for an expedition to Hong Kong's far-flung islands, but you'll get a taste of the natural treasures out there with a 25-minute cable car ride on the Ngong Ping 360. End your three-day Hong Kong travel itinerary by soaring over Lantau Island and enjoying a bird's eye view of the lush mountainous terrain. Then, alight at Ngong Ping Village for the famous bronze Big Buddha and Po Lin Monastery. It's also a good place to grab a bite to eat, with Ebeneezer's Kebabs & Pizzeria offering sumptuous halal Middle Eastern and Indian cuisine near Ngong Ping.
Prayer Facilities Nearby

Ngong Ping has a prayer room available for Muslims, too. For further assistance, visit the Visitors Information counter.
Also read: Eat, Pray, Love: 6 Places Muslims Must Visit in Hong Kong
Rich and sprawling Hong Kong may make for many weeks of exploration, but this three-day Hong Kong travel guide is a good place to start for first-time visitors. With the city's irresistible mix of art, culture, food, and good old family fun, it won't be long until you've fallen completely under the city's spell. 
Still not convinced? Here's a little something that offers a little preview of what Hong Kong has in store. Don't you wish you were there right now, soaking in the picturesque views of Hong Kong along Victoria Harbour? Well then, I guess it's time to book that flight and satisfy your wanderlust! 
---
Brought to you by the Hong Kong Tourism Board.