When travelling to Hong Kong, prepare to be infatuated. There's a reason why it's such a popular stop in East Asia: A smorgasbord of fantastic halal restaurants, beautiful mosques, and world-famous attractions, this action-packed destination definitely delivers the full spectrum of experiences for Muslim travellers. Wondering where to begin? Read on to make the most of your trip at these six awesome Muslim-friendly places in Hong Kong to eat, pray, and love.
Also read: A 48-Hour Guide to Shopping & Eating in Hong Kong
Eat: Best halal restaurants in Hong Kong
Islamic Centre Canteen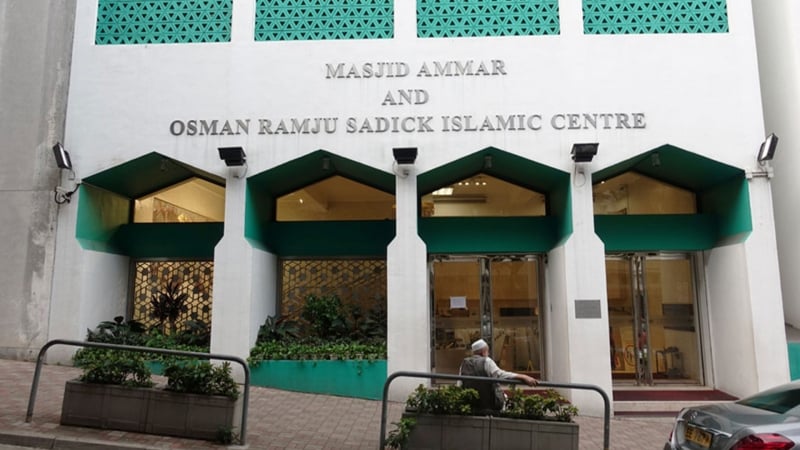 If you're in Hong Kong, then you'll probably want to enjoy authentic Chinese food and delicious dim sum. Our recommendation: Islamic Centre Canteen. Located on the fifth floor of Masjid Ammar and Osman Ramju Sadick Islamic Centre in Wan Chai, this is the go-to stop in Hong Kong for Muslims who love Chinese cuisine.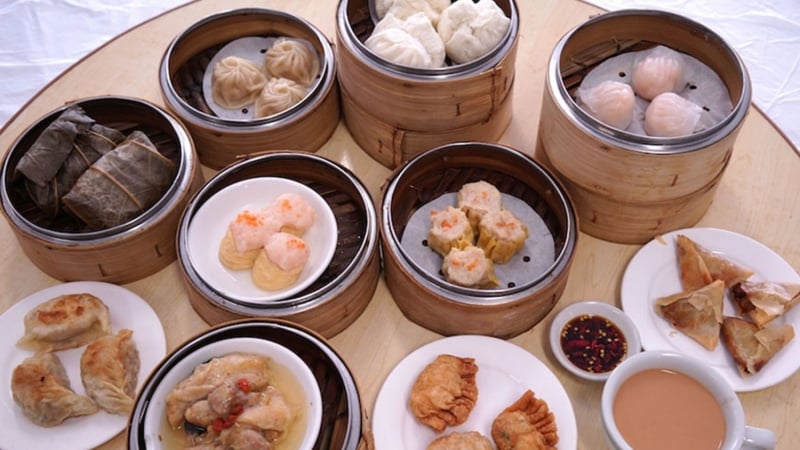 The halal restaurant features an extensive menu, so you can try a wide range of Chinese fare, whether you're visiting for breakfast, lunch, dinner, or anytime in between. Dim sum options are especially popular, but other favourites include wonton noodles and Cantonese stir-fried dishes. Best of all, portions are generous and affordable — you're bound to leave the Islamic Centre Canteen completely full and satisfied!
JAJA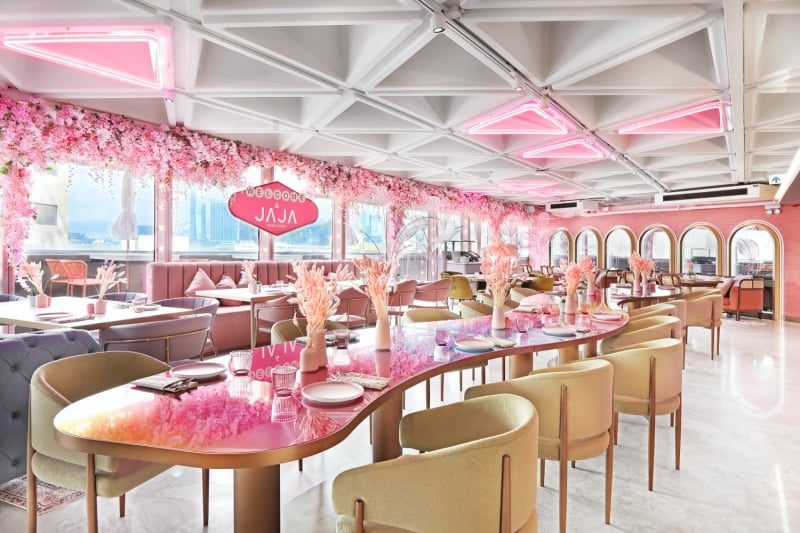 Nestled in the iconic Hong Kong Arts Centre, the whimsical JAJA vegetarian restaurant is a dream come true for Muslim foodies who love playful interiors and good vibes as much as tasty food. 
Besides the incredible panoramic views of the iconic Victoria Harbour, every corner of this brightly coloured dining spot vies for attention. There's definitely plenty of Instagram fodder here, from the plushie-filled claw machine to the hand-painted murals and everything in between. Many call JAJA the most photogenic vegetarian restaurant in Hong Kong — and we're inclined to agree!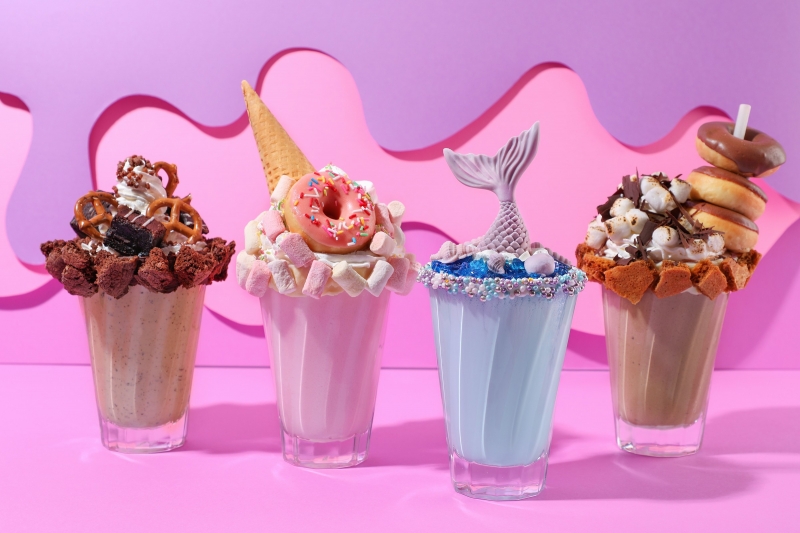 Moreover, this stunning establishment serves plant-based dishes and desserts that stand out as some of the best Asian vegetarian dishes on the island. Savour best-selling plates like the Smokey Corn Rib, So-Laksa, and Soup-er Wontons, then wash it down with rich milkshakes that look as exceptional as they taste. When going out for a meal at JAJA, it's best to come hungry.
Pray: Sacred spaces in Hong Kong for Muslim travellers
Jamia Masjid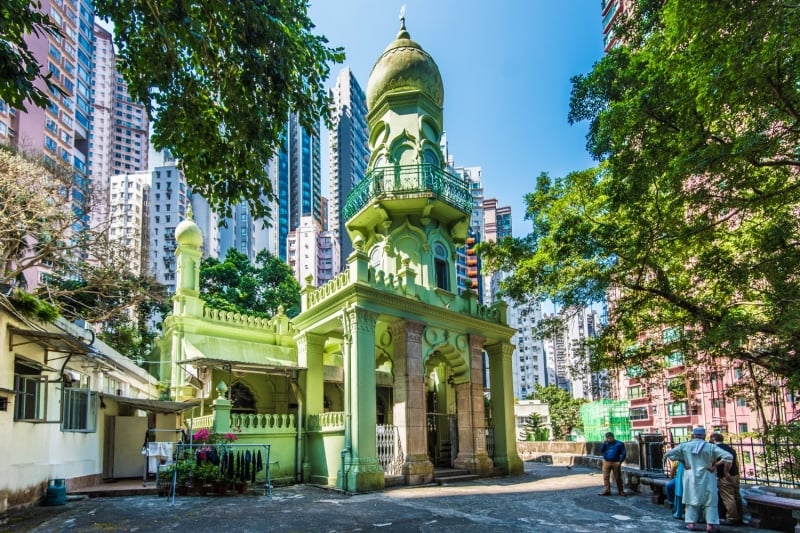 Muslim travellers seeking out places of worship in the city must make a stop at Jamia Masjid, the first and oldest mosque in Hong Kong built in the 1840s, designated by the Hong Kong Government as a historical monument on Friday, 20 May 2022. Sitting on Shelley Street in Central Mid-Levels is this historic green masjid that's also known as Lascar Temple.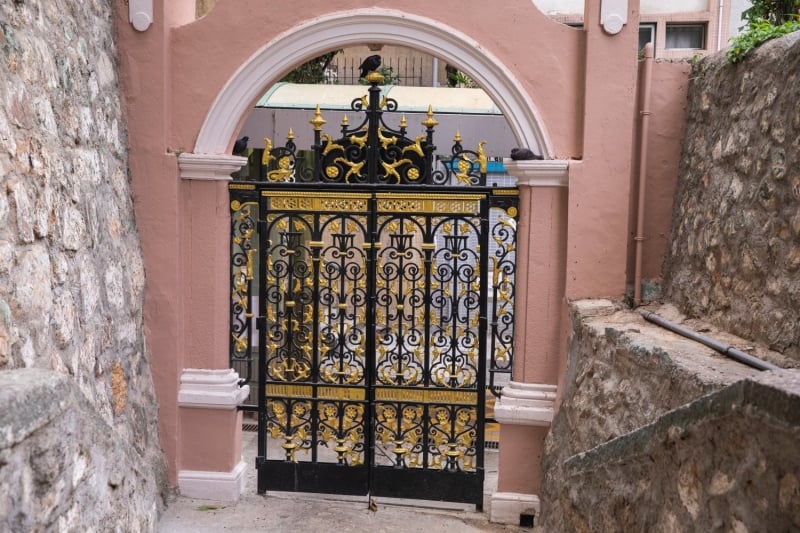 A tranquil place for prayer, Jamia Masjid features a beautiful arched entrance and Arabic-style windows. While it has undergone renovations and extensions through the decades, the mosque kept its age-old beauty and solemnity. The well-preserved prayer hall can host up to 400 people at a time. Plus, it's one of the Muslim-friendly places in Hong Kong that are easily accessible, within walking distance of the MTR Central Station.
Kowloon Mosque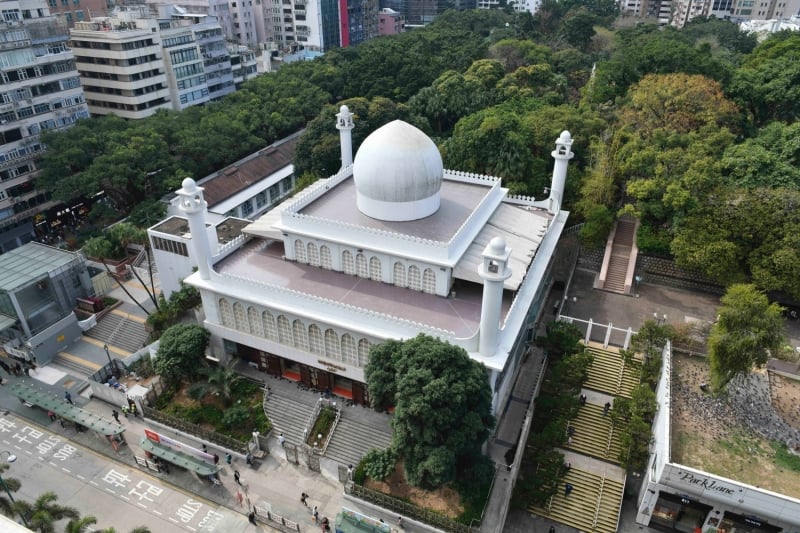 Head to the famous Nathan Road in Tsim Sha Tsui to pray at the sacred Kowloon Mosque. Known for being the largest mosque in Hong Kong, this splendid white mosque is massive enough to accommodate up to 3,500 worshippers. Kowloon Mosque holds five prayers daily, but it's especially busy during the month of Ramadan when it receives 2,000 to 2,500 Muslims daily for prayer and the iftar.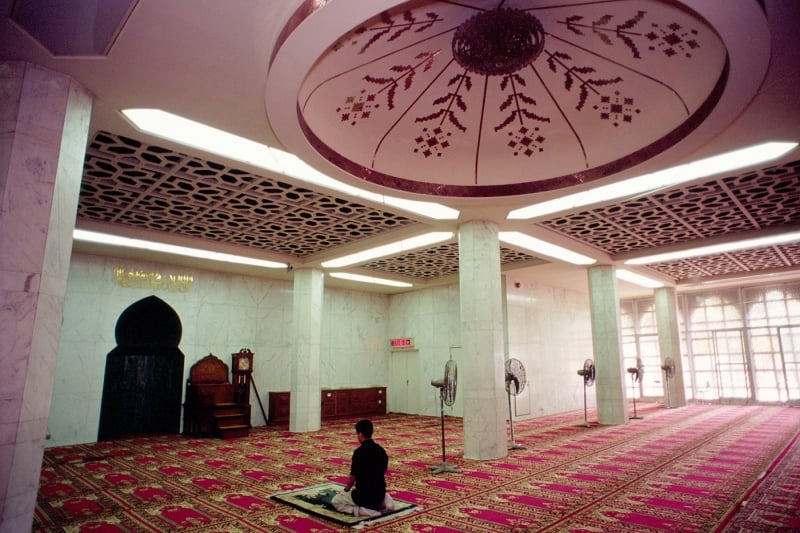 Beyond sheer size, traditional Islamic architecture makes Kowloon Mosque stand out on bustling Nathan Road. It's undoubtedly one of the most beautiful mosques in Hong Kong, with minarets and an eye-catching facade crafted largely from white marble. Inside, there are three prayer halls, a community hall, and a library. Besides being beside Kowloon Park, the mosque is near Tsim Sha Tsui Station and across the road from the popular Chungking Mansions.
Love: Fall in love with Hong Kong at these Muslim-friendly places and attractions
West Kowloon Cultural District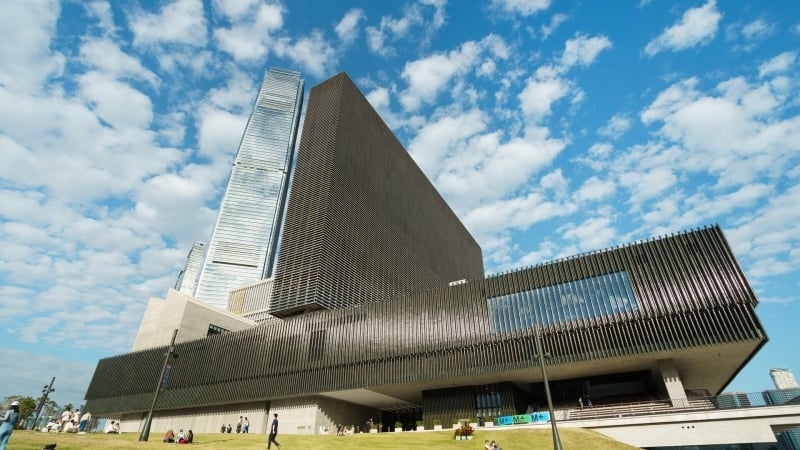 In the heart of Hong Kong, West Kowloon Cultural District sets the scene for appreciating arts and culture. The air thrums with energy at this 40-hectare harbourfront district teeming with world-class galleries and museums, performance centres, historic buildings, and more hidden gems than travellers can explore in a single afternoon.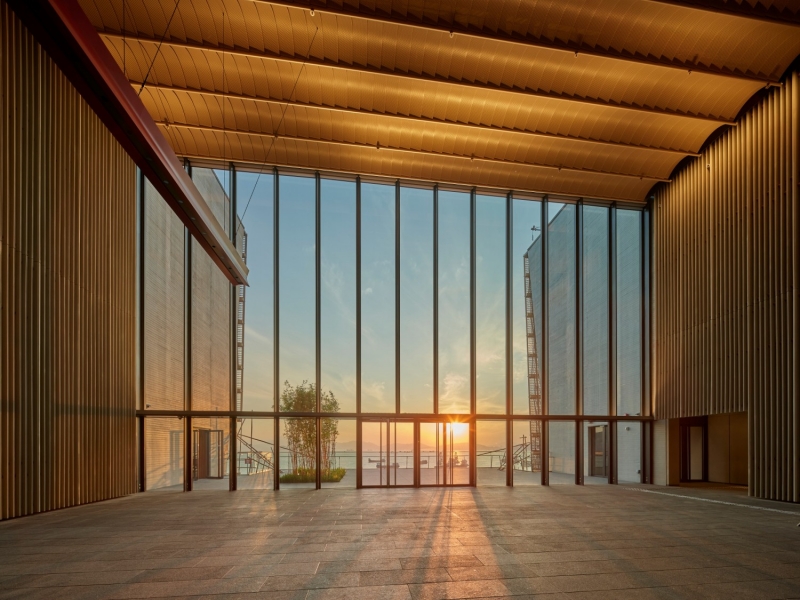 Push the boundaries of art in M+, a visual culture museum showcasing contemporary design, architecture, moving images, and visual arts. Then, pay homage to Chinese art and culture at the Hong Kong Palace Museum where 900 of the finest artefacts from the Beijing Palace Museum are on display.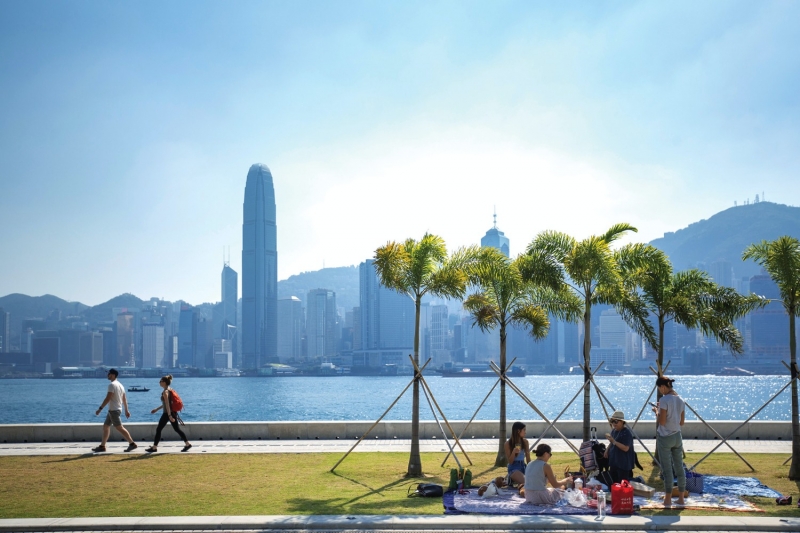 Prefer outdoor spaces? Hang out or bike around the pet-friendly Art Park, which is home to a waterfront promenade famous for spectacular sunsets. Relax against the backdrop of Victoria Harbour and the Hong Kong skyline; the park is also a popular open-air venue for live music, exhibitions, and other events. 
Other major stops in West Kowloon Cultural District include Freespace for contemporary performances, Xiqu Centre for Chinese opera, and Lyric Theatre Complex for local and international theatre. 
Hong Kong Disneyland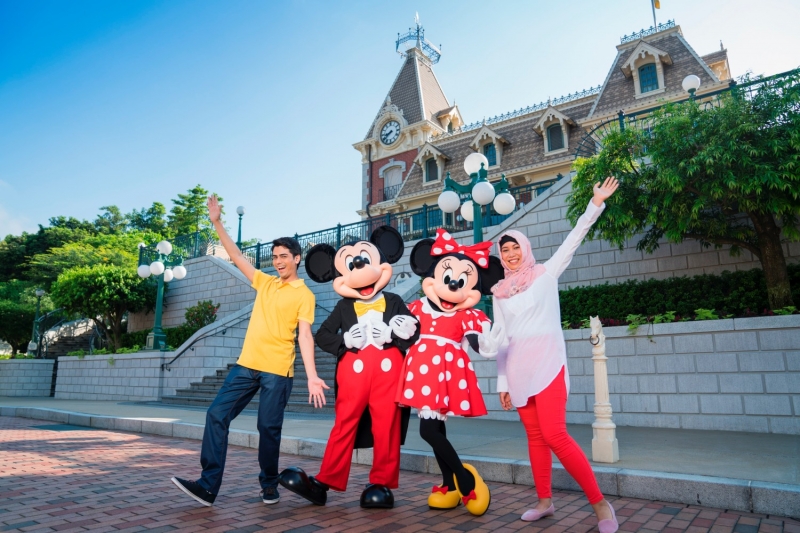 Finally, is a Hong Kong vacation even complete without a trip to Hong Kong Disneyland? We think not, so you better plan a visit to this theme park on Lantau Island. Families looking for Muslim-friendly places in Hong Kong will appreciate the prayer room and facilities at the park — the first Disneyland in the world with these services!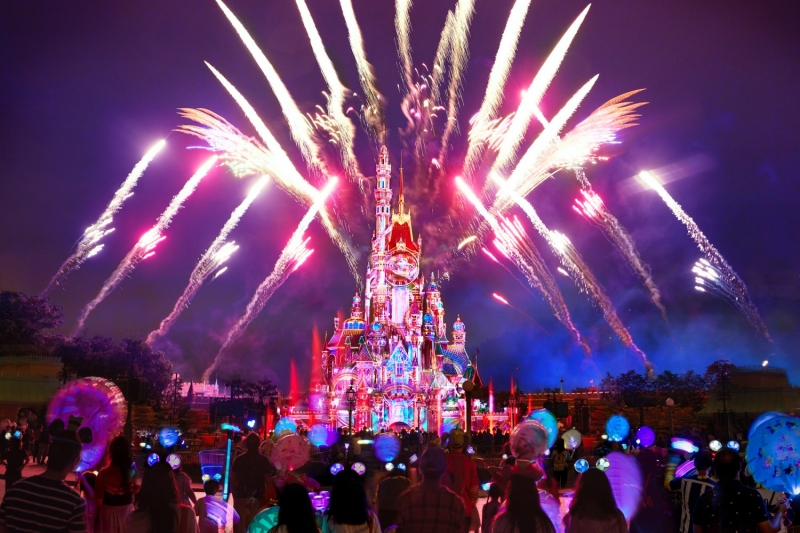 Exploring the happiest place on Earth feels a little like being a kid again, whether you love the fast-paced thrills of Hyperspace Mountain or snapping photos of beloved Disney characters. Stay long enough to catch Momentous, an exciting nighttime spectacle of music, pyrotechnics, fireworks, illuminations, lasers, and a water fountain show that's sure to end your Disneyland trip on a high note.
Also read: 8 New Attractions in Hong Kong for Halal Travellers 
Also read: A Guide to the Best Cycling Trails in Hong Kong
Craving a change of scenery? The unique landscape of Hong Kong is always a pleasure to explore. Blessed with a breadth of unique Muslim-friendly culinary, spiritual, and cultural places to enjoy, Hong Kong is an unforgettable trip for any traveller chasing their wanderlust.
---
Brought to you by the Hong Kong Tourism Board.