With gossip and news on what popular artists are up to every other day, it's almost impossible to eliminate the presence and impact of celebrities in today's society. We're prone to be influenced, subconsciously or otherwise, by their public choices and opinions.
There are ample Muslim hijabi influencers that inspire modern modest fashion and hijab styles, but there's more to being a public figure to follow than just having a diversed closet. These Muslim celebrities, while they may not be the most obvious or conventional role models, inspire positive personality, and promote the characters of a modern Muslim millenial.

Subscribing and practising the Islamic faith and fusing it into their careers and lifestyle is easier said than done, but these Muslim icons have and are continuing to improve to be better versions of themselves.
1. Muhammad Ali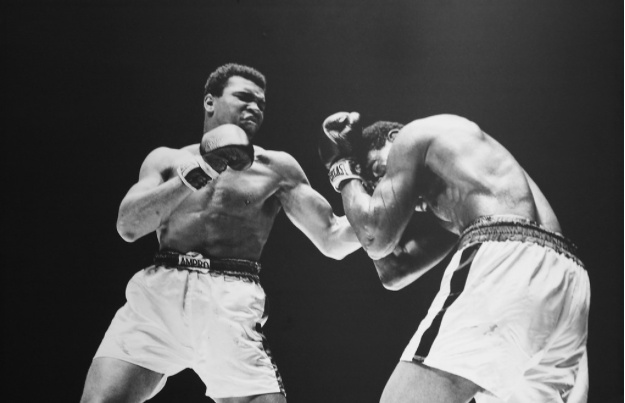 A boxing legend, an unapologetic iconoclast and a relentless cultural lightning rod at the time when the American society was most in need of a shock, Muhammad Ali was and is still to this day an icon for American Muslims. Originally a Christian, Ali converted into Islam after an encounter with a cartoon in a newspaper. He hadn't explained his reasoning about why the religion attracted him in spiritual terms, but with pragmatism.
He didn't always have a clear philosophy and didn't always live up to the principles he espoused, but he never stopped asking questions in order to further improve his understanding. He held long religious discussions with his admirers, constantly seeking knowledge and keeping an open mind.

Indeed, these are the characteristics we should adopt in a society that's rapidly progressing and waits for no one. No question is a stupid question, and ignorance is worse than a stupid question. Seek out with an open mind on what doesn't sit right with you, seek out knowledge anywhere you can find. You'll be surprised at how the indirect links to your ventures can be as useful as the direct ones.
2. Mike Tyson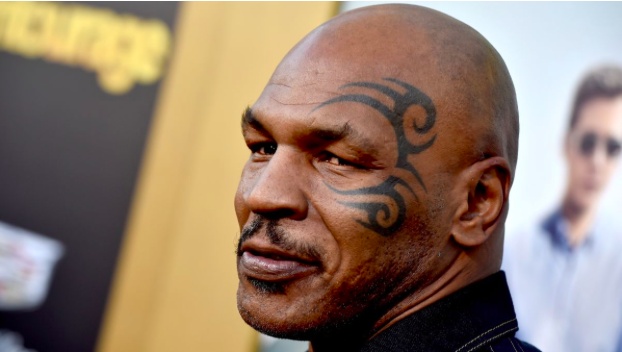 Also a professional and legendary boxer, who's also known for his acting works, Mike Tyson converted into Islam when he was doing time for a rape conviction. He's had a tough childhood, and even though his boxing career was taking off, he had multiple setbacks financially, in his personal life, and basically everything else. Long story short, he hasn't had it easy. 

But even through it all, Tyson found purpose and direction in Islam. Tyson's approach to his faith is redemption and humility. With his new religious embracement and the relation Tyson made to boxing, he's been trying to build up a positive force through his boxing passion.
Redemption can come in many forms, and Tyson is one of the many exemplary people that proves just that. The past is the past and there's nothing we can do to change that. What we can do is try to make up for it, in whatever and however we see fit.
3. Malcom X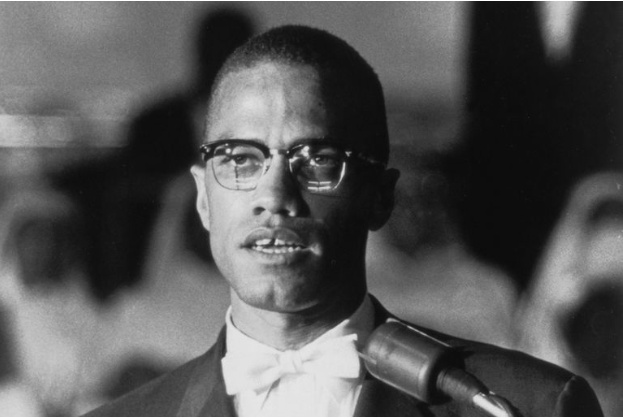 Originally Malcom Little, the popular Muslim minister and public figure chose to change his name to Malcom X after his conversion to Islam as he considered "Little" quite degrogative. He was actively defending human rights alongside building a considerably huge group of supporters in his beliefs and ways.
Malcom X was not only an inspiring Muslim leader, but he was a brave man that stood up for his own beliefs and conscience during a time where rebelliance and disobedience is a crime that was as bad as murder. He put a wall in between him and what he knew to be a negative influence, even though it would've been much easier to just comply. 
4. Dr. Oz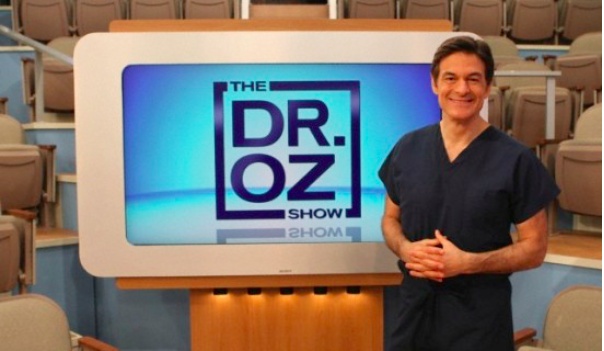 Best known as the host of the popular health and wellness TV series, "The Dr. Oz Show", Mehmet Oz is a cardiothoracic surgeon as well as a professor of surgery at Columbia University. As a Turkish-American, Dr. Oz has had various struggles with his faith, also due to having his father and mother on different sides of the religious wall. Despite the American society more supportive of the secular background, Dr. Oz found himself tugged more and more towards the spiritual side of Islam rather than the legal side of the religion.
Dr. Oz was taught Islam by his late grandmother, and has been nurtured at such a young age about the peaceful and accepting religion. Although he's not one to preach about his faith on his talk show, Dr. Oz has become a hero for American Muslims as the doctor does take on the role as a representative for his community.

Whenever brought up, Dr. Oz would mention the misunderstanding the current society has about Islam, and spread the message on peace and open-mindedness rather than instilling hate and fear. 
5. Dato' Siti Nurhaliza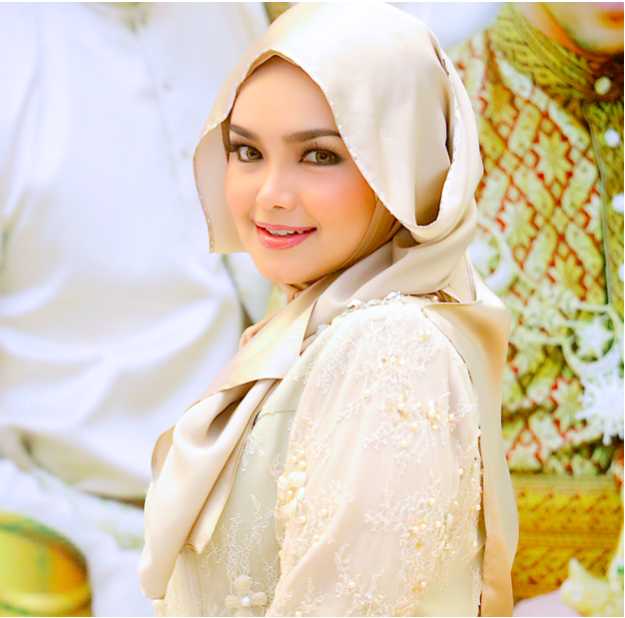 In terms of star power, no one can take that title away from Dato' Siti Nurhaliza. Starting her career at the age of 16 by joining a reality singing competition, she has since been making waves on home ground Malaysia as well as globally in other countries. She continues to inspire and awe the millennial Muslims till this date.
With stardom comes being a target of the public eye. Dato' Siti has had to tolerate hate and opposition to her career choice as an artist as she's a Muslim woman. Traditionally, culturally and religiously, the act of humility is to not attract unnecessary attention to oneself, and to the eyes of many and during a time where it wasn't as tolerant, Dato' Siti was doing the opposite. 

Practicing patience and kindness, the Malaysian artist stuck it out and came out virtuous as a pioneer to up-and-coming Muslim millennial artists. Dato' Siti is no doubt already a role model to many.
6. Yuna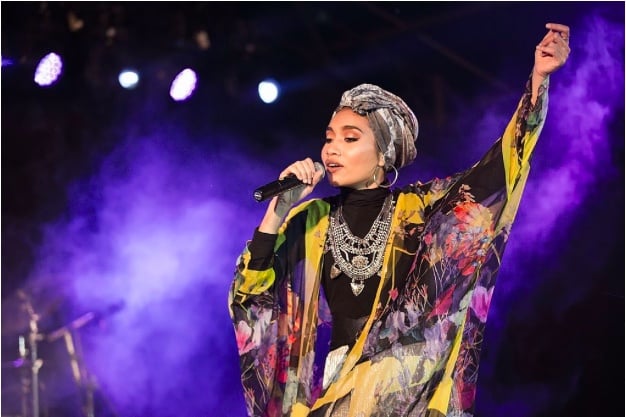 Malaysian singer and songwriter, Yuna, is no stranger to a lot of us. Based in Los Angeles, this pop sensation went viral through her uploads of her music on Myspace and landed her a record deal with a record label. Yuna's success has no limits, from collaborations with international artists like Usher to being featured in famous music magazines like Rolling Stone.
Even though music is her main career line, Yuna has also become a fashion icon with her signature turban look. When she first started out, the turban wasn't as socially acceptable as it is today. The Malaysian artist paved the way for us Muslim millennials and took one for the team.

Yuna's resilience and determination in chasing her dreams and standing firm on her beliefs, wins the heart of an aspiring Muslim millennial who's trying to find her place in this world. 
7. Iman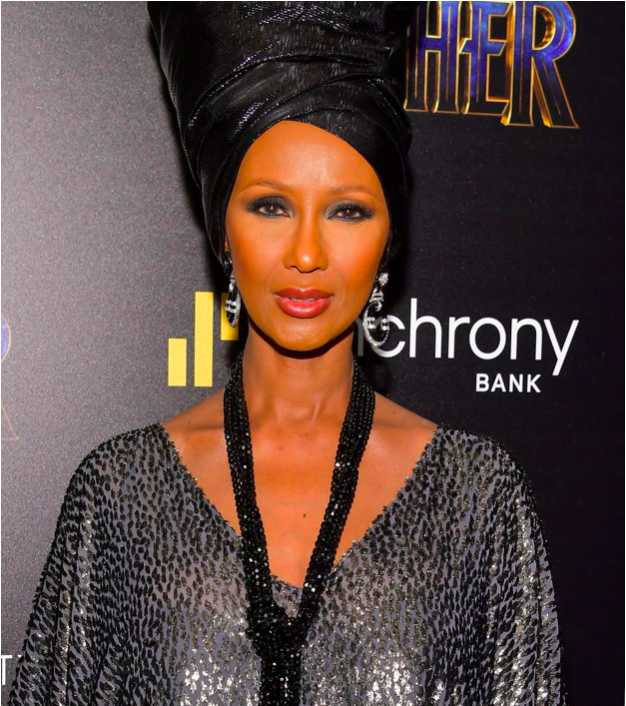 The most sought-out supermodel in the 70s and 80s, Iman is also known as the wife of legendary musician David Bowie. The American-Somali model went on to become a businesswoman and owner of her own beauty line. Her step away from the fashion industry was a direct result of the toxicity and negativity of that world. Iman wrote a book, "I am Iman", addressing that and other factors like growing up as a minority and being a Somali.
True enough, Iman is not the first person that pops up to the mass' mind when mentioning Muslim role models. But she is an underrated figure that deserves more credit for her unconventional viewpoints and stance on popular culture, ethnicity, politics and religion. Her insights from her past and present career lines in relation to her faith in Islam is inspiring and refreshing.
8. Halima Aden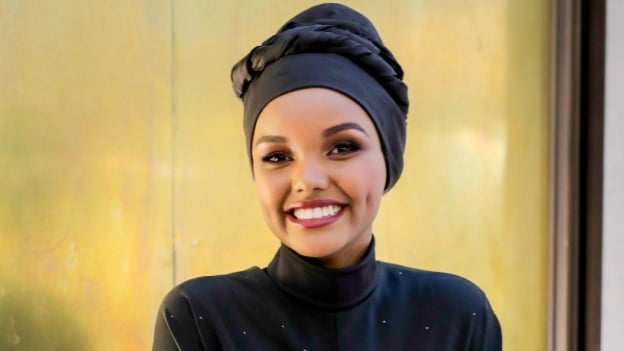 Another Somali-born model, Halima Aden is the first hijab-wearing model to walk international runways and to be signed to a major agency, IMG Models. She is also the first hijab-wearing model on the cover of Vogue Arabia, Allure and British Vogue. While that is ground-breaking as it is, Aden aims to be a UN ambassador and give back to the community.
Not only is she a representative for Muslim hijabis around the world, her altruism is what leaves the people she meets breathless. She takes pride in giving a voice to the people in her community. Her dedication to providing to society is uplifting.
9. Bella Hadid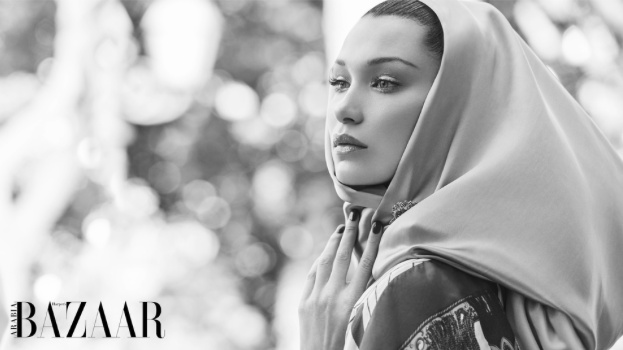 Famous supermodel Bella Hadid is no stranger to today's media. From walking top luxury brands' runways to being brand ambassadors, the half-Palestinian model's fame grows by the day. What did not make headlines are her standpoint on religion and human rights.

Before the Donald Trump's travel ban, neither her nor her two siblings have publicly announced their religious subscriptions. Bella and her sister Gigi were the first few to support the New York protest condemning the travel ban. Since then, Bella has been vocal about her faith, continously mentioning she "is a proud Muslim."
Her viewpoint and mindset on equality and kindness is to be looked up to. We are taught to treat each other with equal respect, and in this day and age, somehow that message has been lost. While the focus has recently been the physical factor of practising a faith, Bella preaches the characteristics that we should adopt, which is compassion despite the differences, be it race or religion or otherwise.