Weed everywhere and rampant prostitution.
That's what you might have heard about Amsterdam, but this can't be further from the truth. This Muslim-friendly city might be famous for its more haraam lifestyle, but it's actually a haven of Muslim-friendly options – of things to eat, places to visit and more!
Being an ex-coloniser of the world's largest Muslim population (read: Indonesia!), many things were brought over to the Netherlands once Indonesia had gained independence – Indonesian people, culture and even halal food!
Now, the city is littered with Muslim-friendly options and generally, the Dutch are notoriously tolerant to different religions and cultures. So, are you ready to discover this Muslim-friendly city?
Eat:
Restaurant Kartika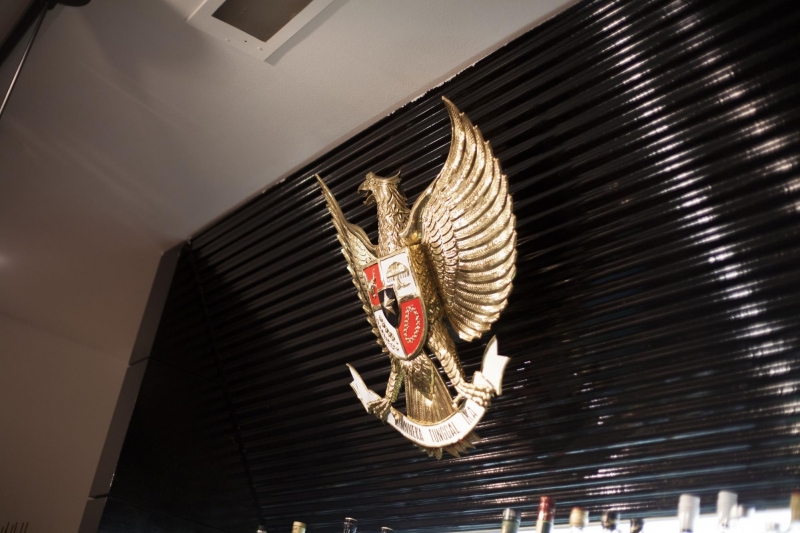 When the Dutch left Indonesia, they brought back a lot of Indonesian cooking techniques, recipes and flavours. Fast forward to now – there are plenty of Muslim-friendly established Indonesian restaurants, mostly family-run and owned by Indonesians themselves!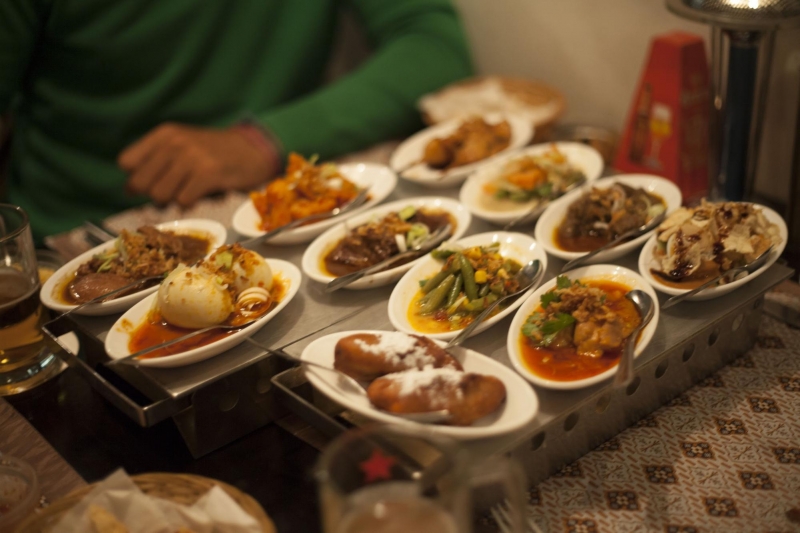 When entering an Indonesian warung in Muslim-friendly Amsterdam, your best bet is ordering the rijsttafel. This Dutch word literally translates to "rice table", giving you a chance to try a few of their famous dishes with a side of fluffy white rice.
#HZTip: Spice lovers! We know how much you can't live without spice in your dishes. You'd be happy to find out all Indonesian restaurants would have sambal in their kitchen so feel free to request some to go along with your rice!
Address: Overtoom 68IV, 1054 HL Amsterdam, Netherlands
Hours: Daily, 5pm – 11.30pm
Contact: +31 20 618 1879
Sefa Bar & Grill Restaurant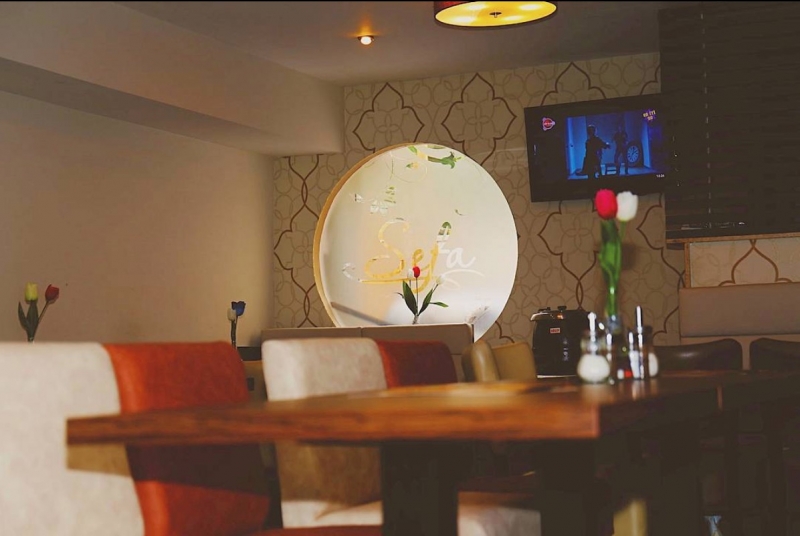 Kebabs, shawarmas and falafels! Turkish food is most Muslim travellers' halal go-to food when visiting any European city. If there's any place you should go to get your Turkish food place in Amsterdam, it's Sefa Bar & Grill Restaurant.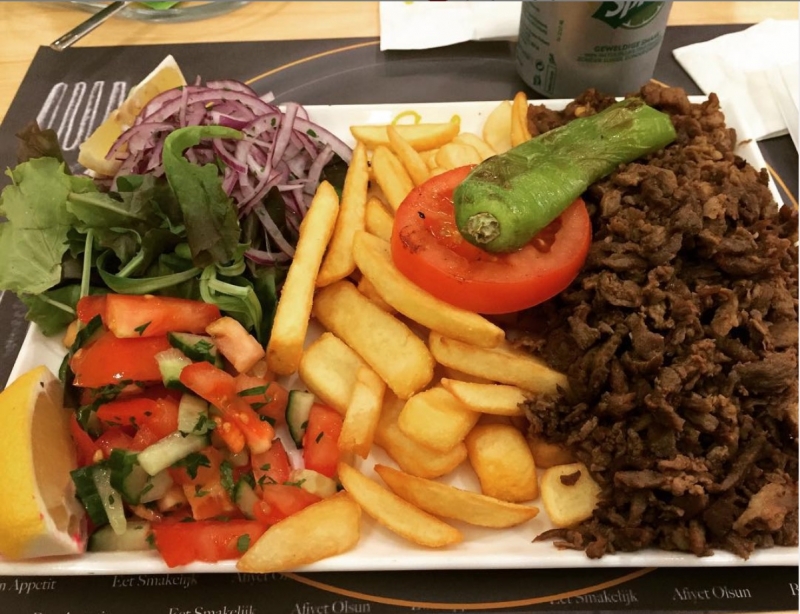 Though the Muslim-friendly restaurant looks a tad fancy, the prices are kept affordable. Not only that, but this place is definitely value for money. A shoarma schotel and köfte (shawarma with minced ground meat) combo cost €15.99 (~ S$25). Most of their dishes feature tender meat that's full of flavour, crispy chips cooked to perfection, and a side of tangy salad to balance out the heavier flavours. The generous portions will definitely keep you full for a long time.
Address: Westermarkt 25, 1016 DJ Amsterdam, Netherlands
Hours: Daily, 8am – Midnight
Contact: +31 20 773 9212
Gooey Galore – van Wonderen Stroopwafels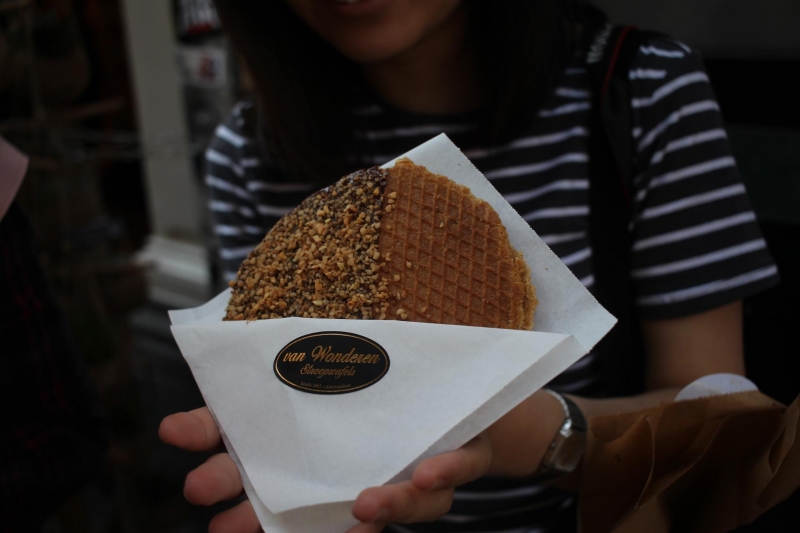 This is quite possibly the Dutch's sweetest gift to the world – van Wonderen stroopwafels. Though its popularity has made it commonplace around the world, having fresh stroopwafels in Muslim-friendly Amsterdam is a whole other gastronomic experience.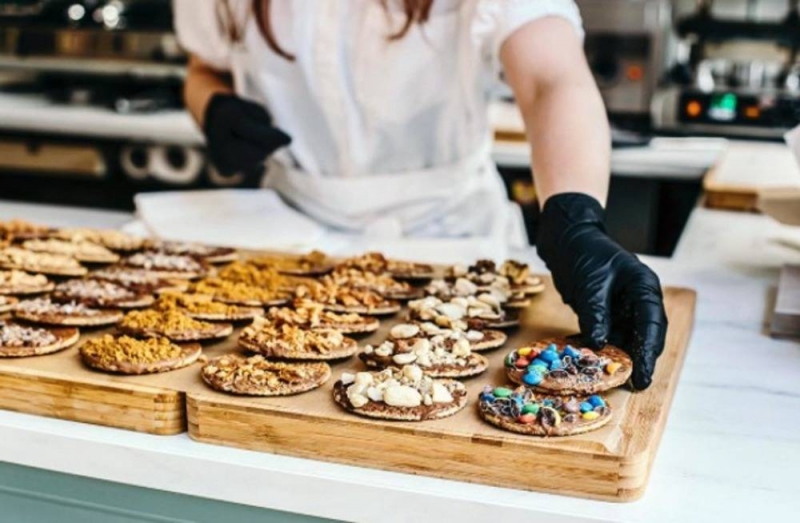 When you order one in-store, the circular baked dough is slathered with a caramel syrup filling. You could then choose your favourite toppings and voila! Ooey gooey goodness, best eaten as you sit by the canal.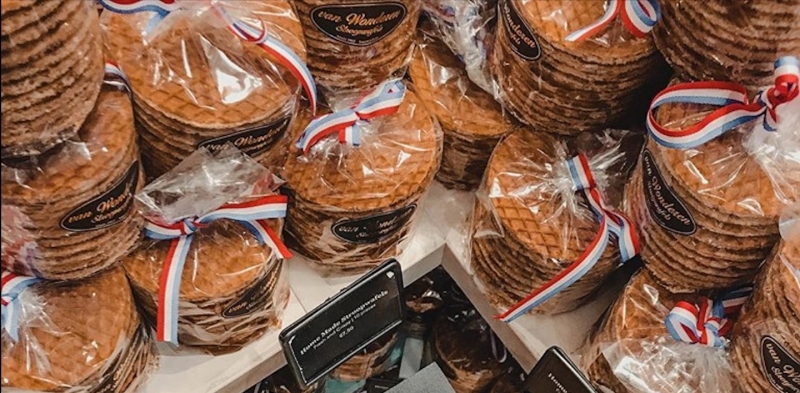 #HZTip: When buying stroopwafels as souvenirs, you have two options. Van Wonderen sells fresh ones in small bags (pictured above), just be sure to ask about the expiry date. If you're on a budget or want to buy in bulk, the local supermarket Jumbo is a good place to hunt for stroopwafels too!
Most stroopwafels are made up of baked dough and caramel syrup. Since stroopwafels brands most likely aren't halal-certified, be sure to keep your eyes peeled at the ingredients list to make sure the ingredients are halal-friendly!
Address: Kalverstraat 190, 1012 XH Amsterdam, Netherlands
Hours: Daily, 10am – 10pm
Contact: +31 20 737 1064
Also read: Muslim Travel: A Guide to Buying Food in European Supermarkets
Explore:
Museum Hopping – Van Gogh Museum, Anne Frank House & More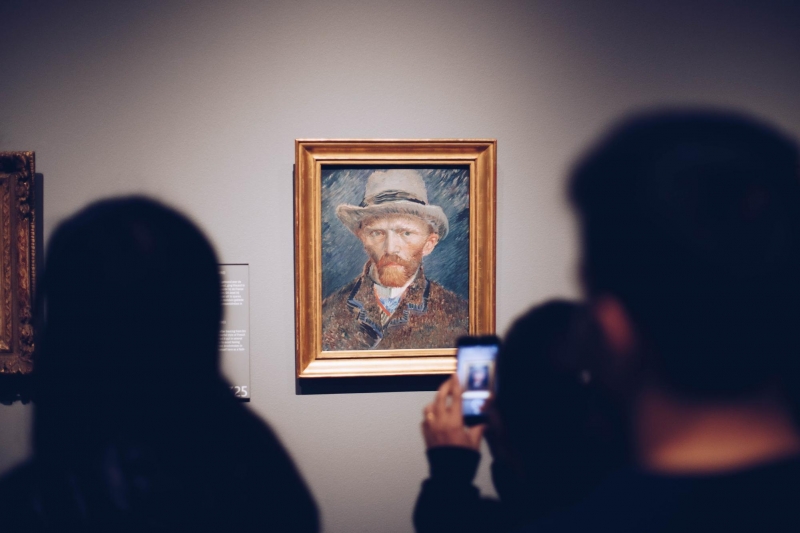 Culture buffs are spoilt for choice in Amsterdam's museum scene. Home to world-famous museums like Van Gogh Museum, Anne Frank House and the Rijksmuseum, many Muslim tourists come to Amsterdam with the main purpose to visit soak up the culture and art in these spots.
The Van Gogh Museum is home to the world's largest collection of Van Gogh works, imagine seeing so many of his works in real life! We recommend you get the interactive multimedia guide, which is available in eleven languages. The guide is priced €5 (~S$7.70) for adults and €3 (~S$4.60) for children aged 13-17.
You'll surely get your money's worth as the audio guide narrates exclusive stories behind some of the paintings! Families with children aged 6-12 have the option of a family guide, which tailors the content to be more kid-friendly.
However, do take note that the Van Gogh museum and Anne Frank House don't accept walk-in visitors, so do make sure to book your tickets way in advance!
#HZTip: To avoid big crowds of people at the aforementioned museums, visit lesser known ones such as Moco Museum, Foam Museum and Museum Van Loon.
Canal Cruise – Emperor's Canal & More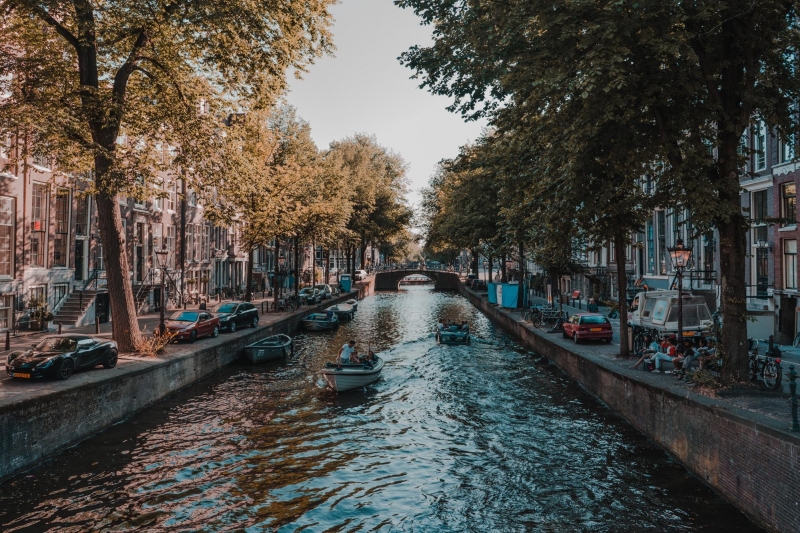 Getting on a canal cruise might just be the most touristy thing to do in Amsterdam – but isn't there a reason Muslim travellers do it? Whether you're choosing to catch a daytime or nighttime cruise of the canal and the city, you'll pick up not only fun facts about the city but also get the best scenic views.
#HZtip: Some cruises also include lunch on board or drinks, so be sure to look out for those options when making your choice of a cruise!
Stay:
There are a plethora of accommodation options in Muslim-friendly Amsterdam. If you're looking for somewhere fuss-free that's of close proximity to many attractions, the Old Centre is a great area to look at. Within this neighbourhood itself, there are a variety of options from hostels to serviced apartments like Cityden.
Women-Friendly Hostels – Hostelle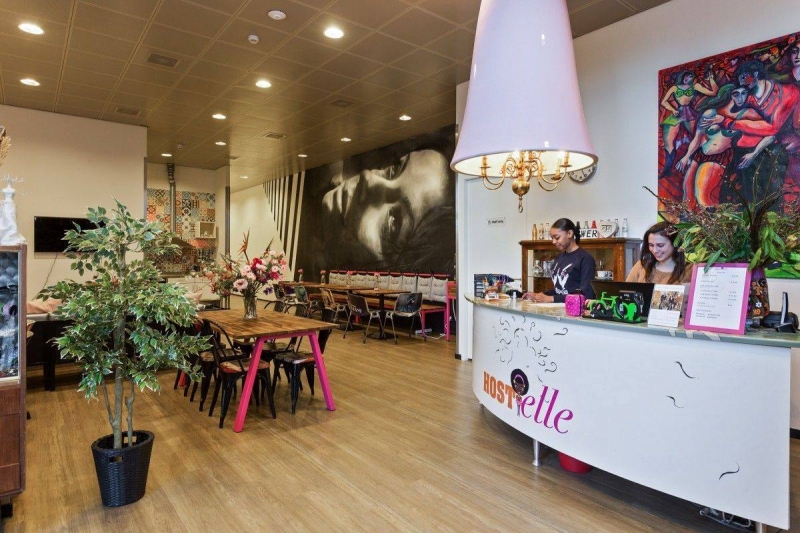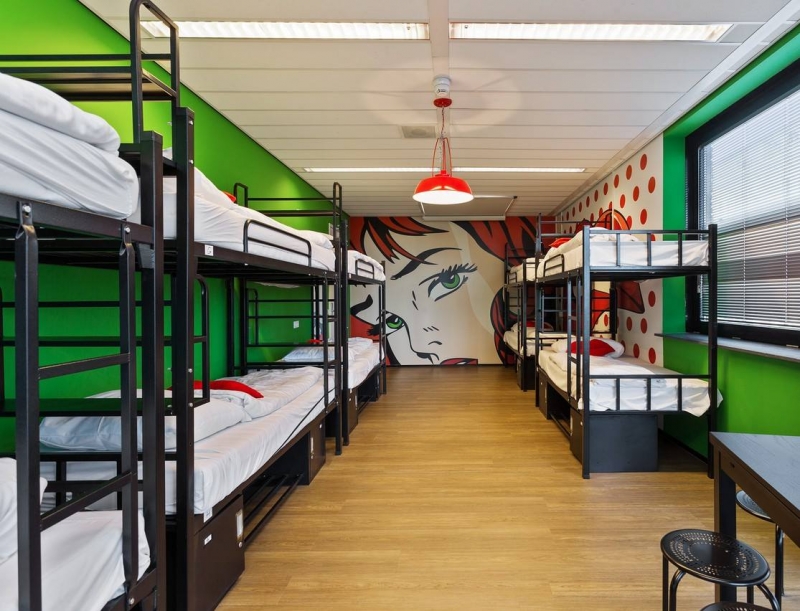 If you're a female Muslim traveller on a budget and wouldn't mind hostel life, let Hostelle be your hostess with the mostest! Hostelle is a fun, quirky all-female hostel. With large common spaces all around, you'll surely meet other lovely ladies to seize Amsterdam with!
Address: Bijlmerplein 395 Amsterdam, Netherlands
Contact: +31 20 337 5707
Jordaan District – Hotel Mercier
For something trendy, hip and downright Amstergrammable, the Jordaan District is your best pick. It's flanked by indie boutiques and trendy eateries. Every corner you turn, a vintage shop awaits you.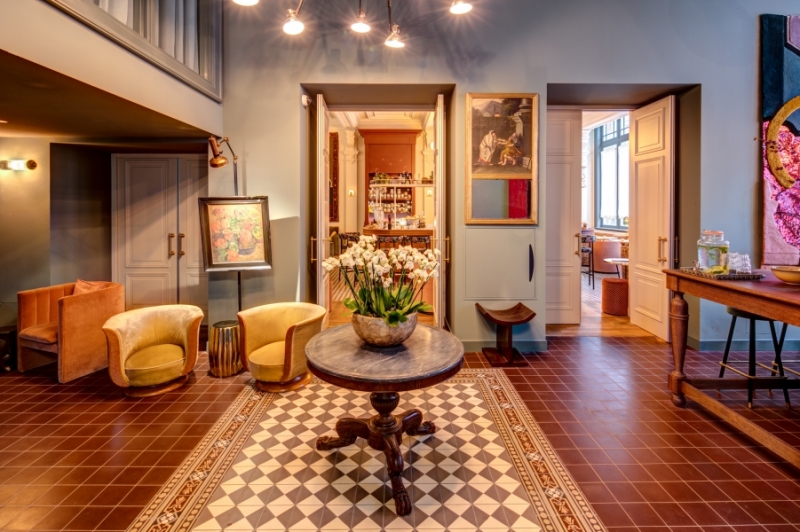 One of your options at the Jordaan is Hotel Mercier. This place is where "history relives itself", the interior featuring an eclectic mix of robust wooden furniture and vivid prints. Conveniently set in the city centre of Amsterdam, Hotel Mercier houses quirky rooms and promises a luxurious stay for its guests.
Address: Rozenstraat 12, 1016 NX Amsterdam, Netherlands
Contact: +31 20 810 0940
Amsterdam's one of those cities that has a piece of herself to offer every Muslim, no matter your interests. So while exploring this city, keep an open mind because there's definitely something that'll make you fall in love with the city.