The best place for anyone to start their epic journey in New Zealand would definitely be the South Island! From magnificent mountain ranges to bewitching beaches, there's definitely something for everyone. This one-week guide to the South Island is not only practical (especially for those with limited work days off) but also incredibly budget-friendly!
Day 1: Christchurch
The best way to see New Zealand is by car. Not only will that give you great flexibility, but it will also allow you to stop anywhere and catch all the beautiful photo-ops. The cost of car rentals starts from as low as NZD10 (~SGD$9.30) per day. This is not inclusive of insurance and any other mandatory fees.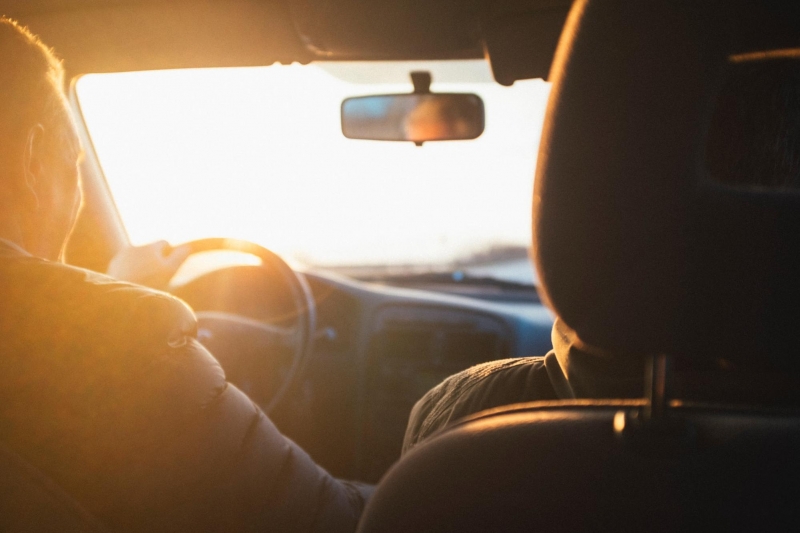 With the rubble still visible from the devastating earthquake in 2011, Christchurch is definitely slowly rebuilding itself. The once-damaged buildings in the city are now decorated with graffiti, mirroring the resilience of these Kiwis. As you make your way through the museum-like streets, you'll find Masjid Al-Noor.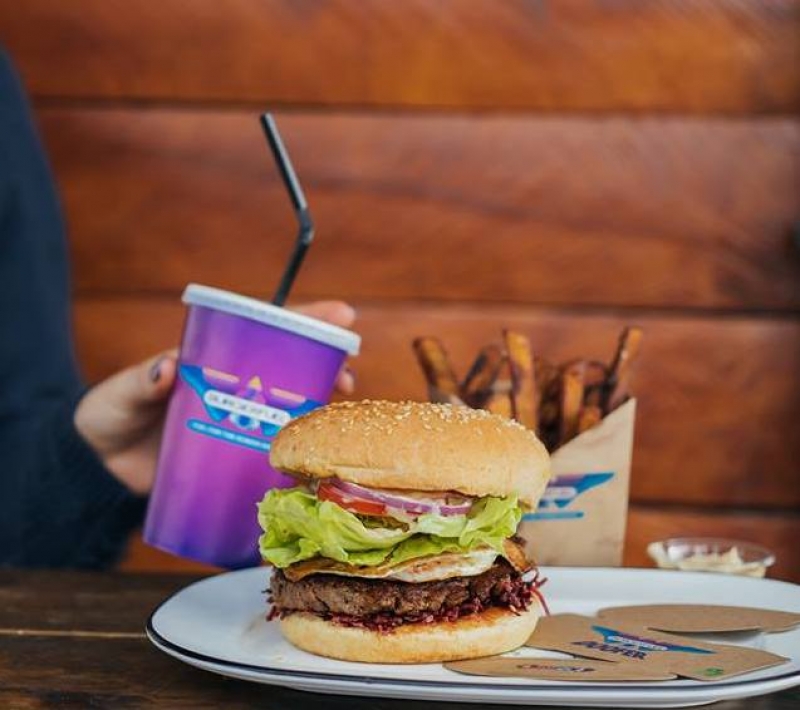 While in the city, it's easy to find Halal food! One of the recommended places would be to head to Burger Fuel! Serving up amazing NZ beef and sweet potato fries, it's easy to say this is a Kiwi fast food favourite. After all, you're on a holiday so it's completely valid to let loose.
Please take note that Burger Fuel is not Halal-certified. So, do look out for the ones that offer halal options. They have allocated cooking and preparation sections for Halal and non-Halal food. Please dine at your own discretion.
Day 2: Twizel – Lake Tekapo and Mount Cook
When you think of New Zealand and particularly the South Island, a beautiful shade of blue lake reflecting the skies while surrounded by lavender looking flowers come to mind. Watch your imagination come to life when you visit Lake Tekapo, only a three-hour drive away from Christchurch. This stunning lake is beautiful during any season. Be sure to capture the iconic church nearby the lake.
Being a quaint town, there aren't many Halal-certified options or mosques available. However, there are a couple of delightful cafes and bakeries serving delicious vegan cakes and cookies, which are Muslim-friendly!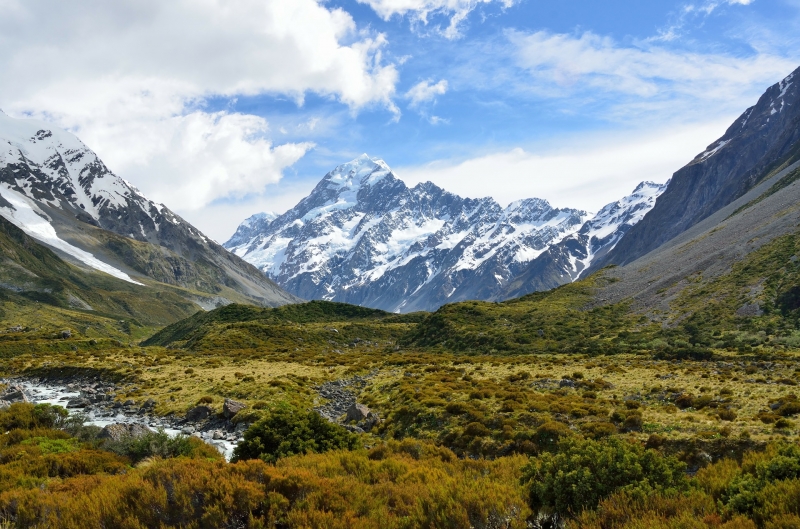 Once you've had your fill of Tekapo, drive for two hours to Mount Cook or Aoraki! Be charmed by the majestic mountains that stagger across the entire landscape. While you're here, you may choose to embrace nature by embarking on one of their many trekking trails that vary in distance and difficulty.
One of the travellers' favourite is the Hooker Valley track. At the end of your three-hour trek, you'll be rewarded with an amazing view of Aoraki, surrounded by breathtaking glaciers and mini-icebergs.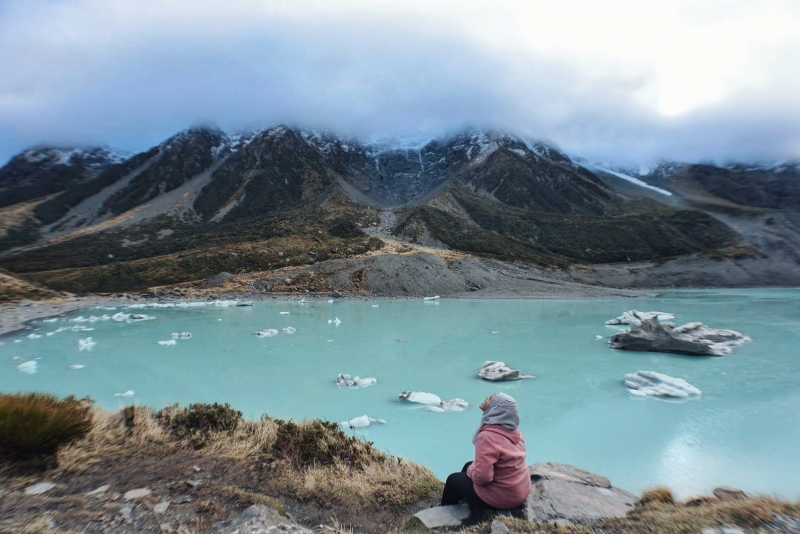 If you aren't on a budget, do stay at the Hermitage Hotel which is the only hotel in Mount Cook. Located in a pretty isolated area, it's best to stock up on food and drinks while you're here. For a more wallet-friendly accommodation, consider staying at one of the many hostels in the area. Plus, these hostels are equipped with cooking facilities for you to prepare your own meals instead of eating out.
Day 3 & 4: Queenstown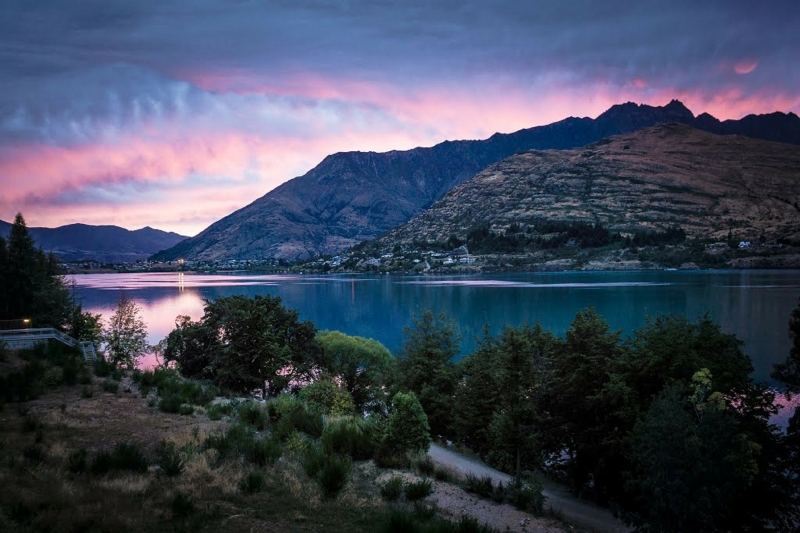 Queenstown is arguably one of the best places to visit while you're in the South. With so many exciting sights and activities, it isn't enough to spend only a day here. From heart-pumping activities to quiet nature walks, Queenstown has something for everyone.
When in New Zealand, you'll have to get your dose of adrenaline. Head over to Kawaru Bridge for a bungy jump! This notorious bridge has been featured in many entertainment shows as a thrilling bucket list item to check off. However, if you think bungy is a tad too much for your heart, they also have other exhilarating options such as the zip-ride.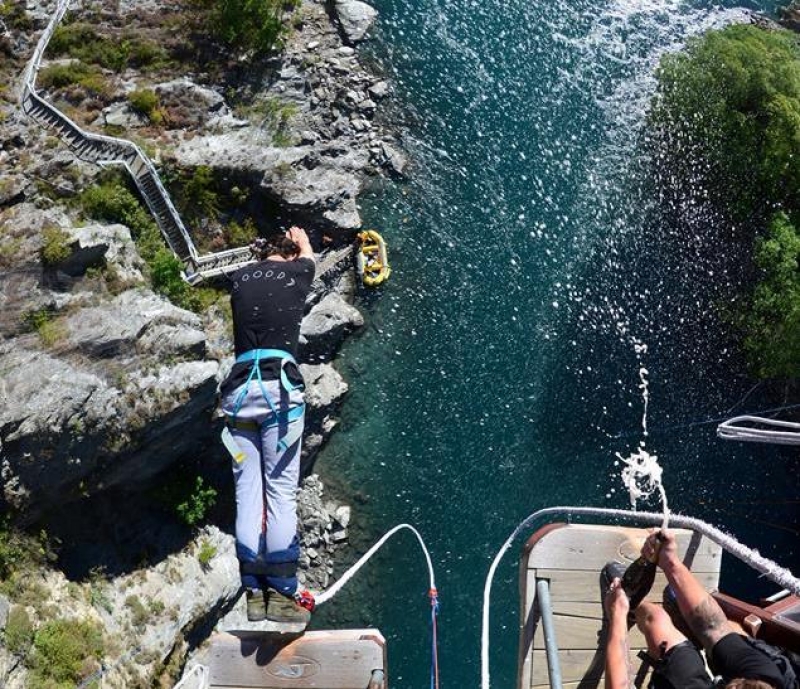 Another two-hour drive will bring you to Te Anau, home to the picturesque Milford Sound. This is one of the best views South Island has to offer. With a huge body of water surrounded by mountainous peaks and waterfalls, there are many cruises which would allow you to appreciate the scenic views.
Also read: Muslim Travel: 5 Stargazing Spots For You to Marvel At
You can't leave New Zealand till you've tried their fish and chips! Erik's Fish and Chips serves one of the best of its kind in Queenstown. You can anticipate the freshest fish fried in light crispy batter and heaps of chips. For those of you who aren't fans of fish, they also serve halal chicken tenders and sausages. Imagine eating a hot plate of fish and chips on a cold winter's day, coupled with an amazing view of Lake Wakatipu.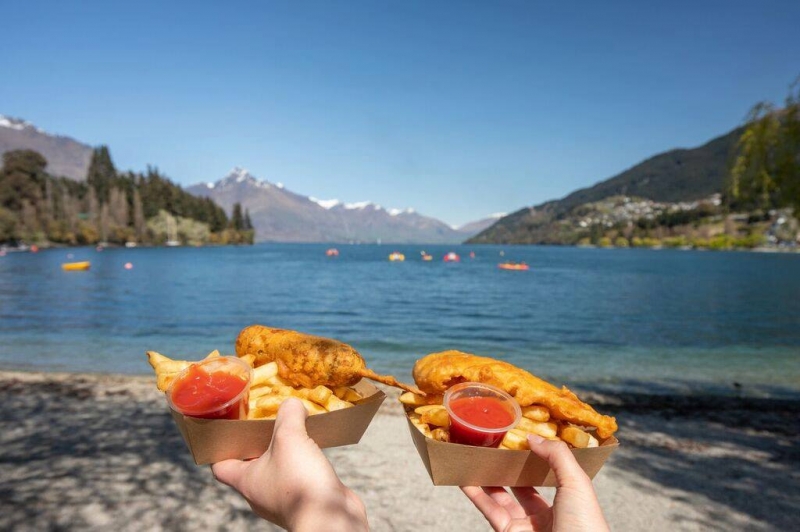 Day 5: Dunedin
Once you're ready to leave adrenaline-packed Queenstown, it's time to take a three-hour drive to Dunedin where you will be greeted with an ambience of peace and serenity.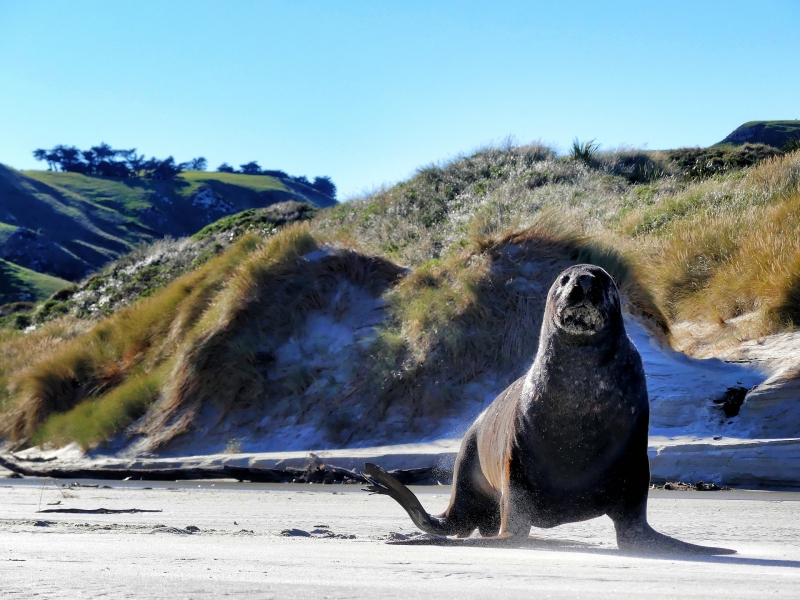 There are many amazing beaches and bays in Dunedin. You might want to get your hair wet for either a swim or surf at St Claire or Tunnel Beach. The best part of these beaches is that it will not cost you a dime unless you intend to try your hand at surfing. Grab yourself a rental board and surf the waves of New Zealand. Otherwise, you could also check out the native wildlife along the Otago Peninsula – you'll be able to spot some friendly locals like the seals, penguins and birds!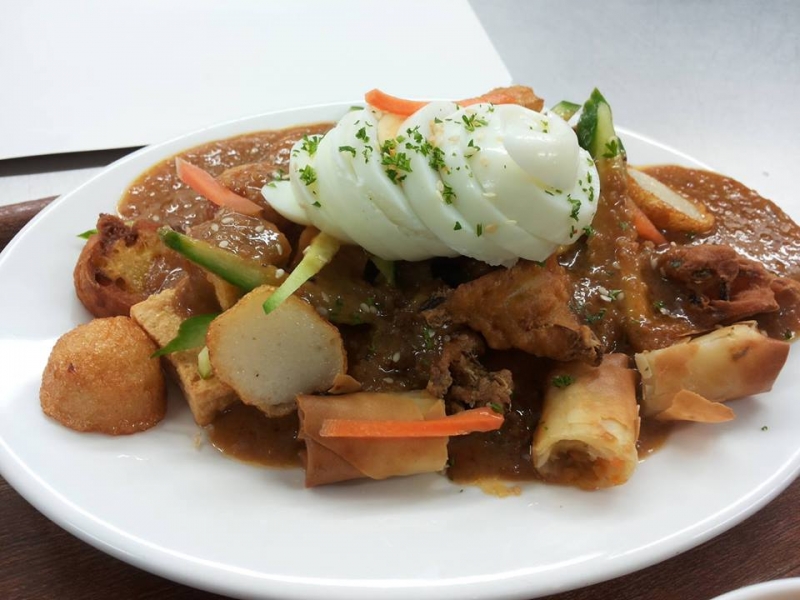 For those feeling peckish and homesick, you can dine at KL Aroma, home to authentic Malay and Indian cuisine. Their extensive menu is loved by both locals and Muslim travellers as it includes all-time favourites such as Indian Rojak and Fish Curry. You'll be treated to a taste of Malaysia while in New Zealand.
Day 6: Timaru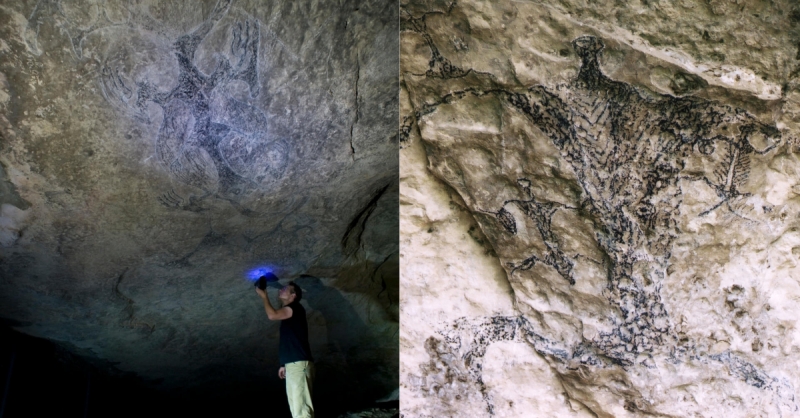 After you've enjoyed some downtime in Dunedin, it's time for another two-hour drive towards Timaru, home of New Zealand's arts and culture. Take your time to appreciate indigenous Maori culture at the Te Ana Maori Rock Art, as you peruse the showcase of rock art created by their ancestors. It is also incredibly family-friendly as your little ones would be able to occupy themselves with the interactive displays.
However, if you'd rather spend your day lazing by the beach, you may head to Caroline Bay instead. While spending your day along the bay, you may even get to meet some penguins! Furthermore, if you're planning to visit over the summer, you're just in time to catch the Caroline Bay Carnival, where you can ride some classic carnival rides such as the Ferris wheel and merry-go-round.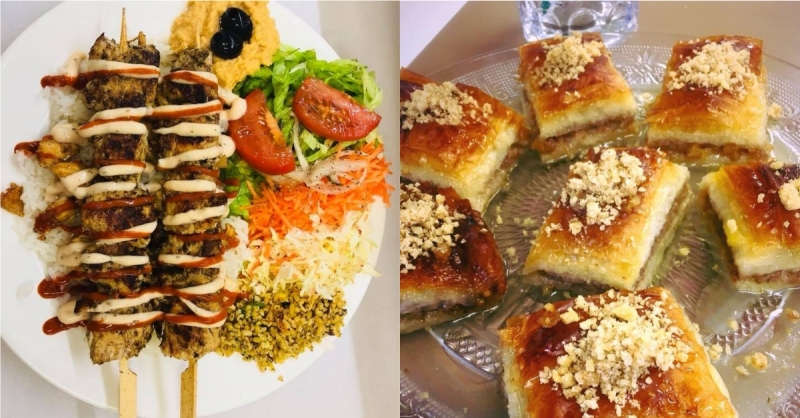 All that excitement might get you feeling hungry. Fret not, there are many Halal Turkish restaurants in Timaru. Cappadocia Turkish Kitchen and Takeaway serve some of the most authentic Turkish cuisines. From budget-friendly takeaway kebab sets to indulgent baklava, you won't leave this eatery hungry. Their menu also includes gluten-free options.
Day 7: Christchurch
Sadly, your seven-day adventure to the South Island has come to an end. Head back to Christchurch on a two-hour drive from Timaru to Christchurch, do remember to give yourself ample time in case of heavy traffic. You wouldn't want to be rushing for your flight home!
Right before you leave, be sure to head to Mosaic by Simos Deli. The first legitimate Moroccan restaurant in New Zealand. This restaurant surely doesn't disappoint. If you haven't tried Moroccan food, be sure to sample their tapas, which has a little bit of everything.
Besides the picturesque views and Muslim-friendly food available, the best part of the South Island is that you can visit anytime throughout the year.
Of course, each season offers Muslim travellers a varying array of adventures. You can imagine yourself riding the waves in summer or sliding down the snow slopes in winter. With your fully-planned itinerary in hand, you should start booking your tickets!
Also read: Discover Why Muslim-Friendly New Zealand is Perfect to Visit All Year Round