Are you planning a Spanish vacation? For those of us who enjoy planning our own getaways, it might get rather stressful and overwhelming since there are so many factors to consider when traversing into a foreign land.
Fret not, here are five things you should take note of when planning your trip to this part of Europe. These travel tips will help you anticipate and potentially dodge certain curveballs to ensure that you have the time of your life in the land of tapas! 
1. Searching for Halal food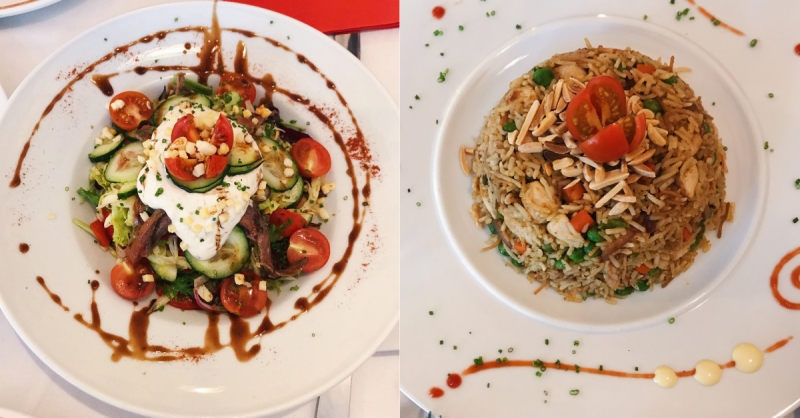 Food is a common concern for Muslim travellers whenever they journey to a foreign land. Most end up filling their suitcases with instant food such as cup noodles, which also acts as a budget-friendly meal option.
I would recommend saving such instant lifesavers for cities like Madrid where it is tougher to find Halal dining options, as compared to Granada where you could easily find kebabs joints at almost every corner. Areas with mosques nearby or with a majority Arab-migrant community are also good locations to explore when looking for your next Halal meal.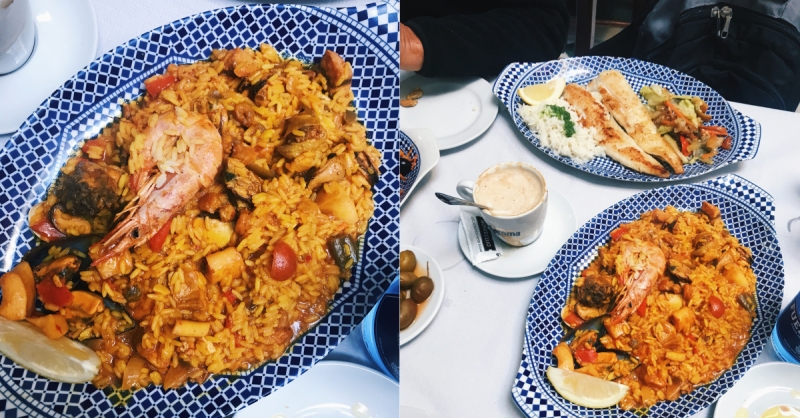 Moreover, there are many seafood options in Spain with dishes such as Paella but please dine at your own discretion as they may not be Halal-certified. If you wish to sample authentic Spanish dishes, you must try the Paella. This nourishing dish is made of yellow rice and various kinds of fresh seafood from mussels to prawns. Most restaurants serve generous portions which make for a perfect sharing platter!
2. Train Travel: Bookings and Reservations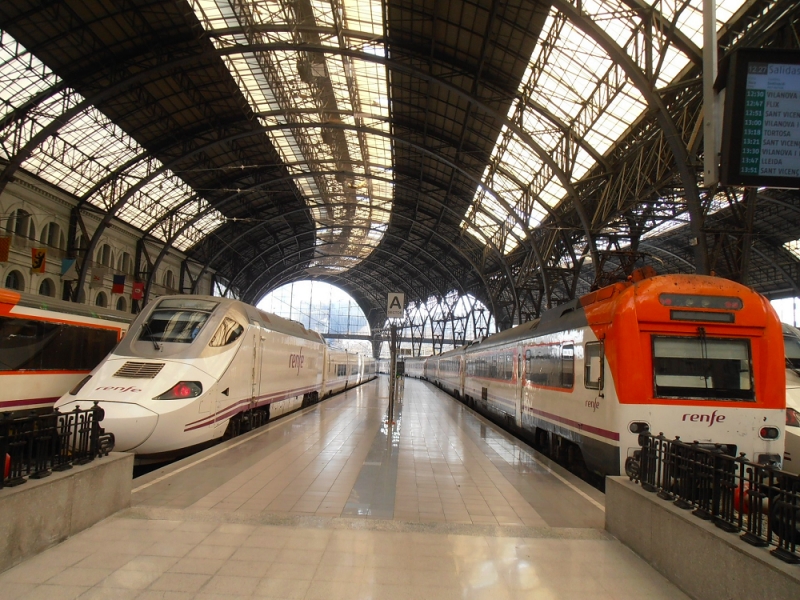 Train travel may be the most cost and time-efficient way to travel from one city to the next, especially when in Europe. Many travellers debate on whether they should book intercity tickets via Renfe or opt for the Eurail pass instead.
Booking directly on the website might be cheaper than purchasing the rail pass. However, I found booking multi-city train tickets rather challenging on the Renfe website due to the language barrier and other technical difficulties.

Instead, I opted for the Eurail Renfe pass because it was easier to book and navigate through the website. If you choose to do so, please check the number of train rides you will take during your trip as the Eurail pass is bought according to the number of journeys and not the number of days you travel.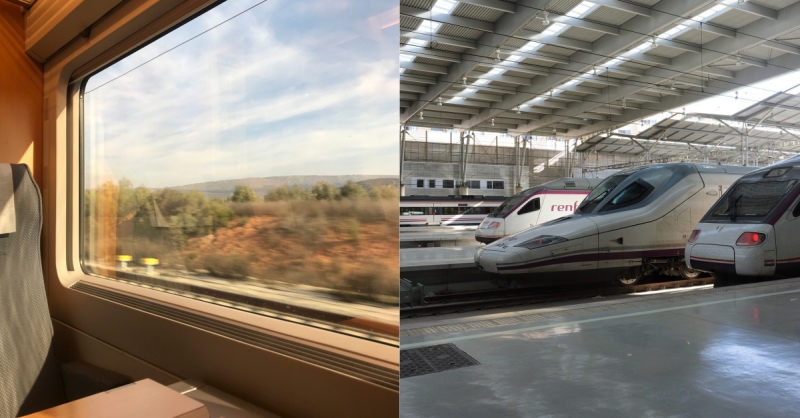 Also, ensure that you reserve your seats since all train journeys require reservations. If you are using the Eurail pass, make reservations at the train station you are departing from. Prior reservations are also highly recommended if you are travelling during peak holiday periods such as Christmas and if you are travelling to major popular cities like Madrid and Barcelona.
Note: Some journeys will require you to take both a bus and train (especially when travelling to Granada) due to train disruptions which disallow direct train travel.
3. Book your attraction tickets online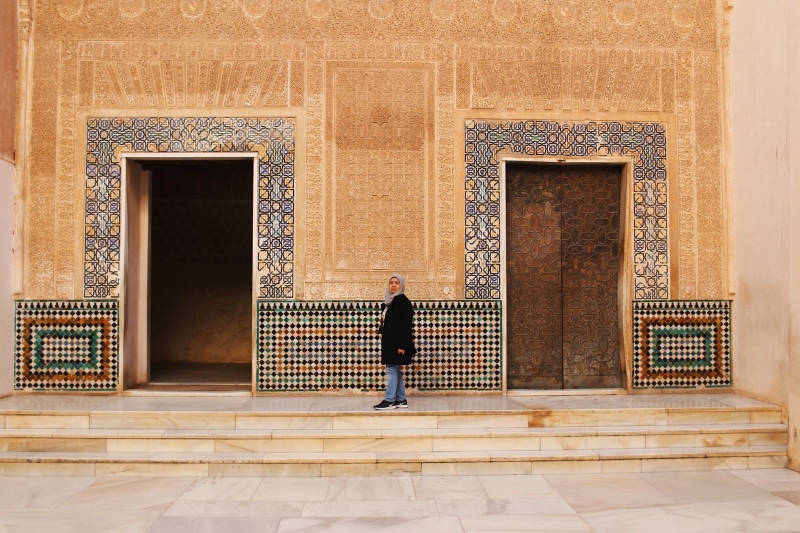 There are various beautiful and historical attractions to visit when you in Spain. Don't let long lines deter you from these places of interest. Many sites allow you to purchase entrance tickets online and in advance. You can print your tickets or (in the interest of saving trees) show the e-ticket from your phone. Be ready with your e-tickets so that they can scan the QR codes at each entrance.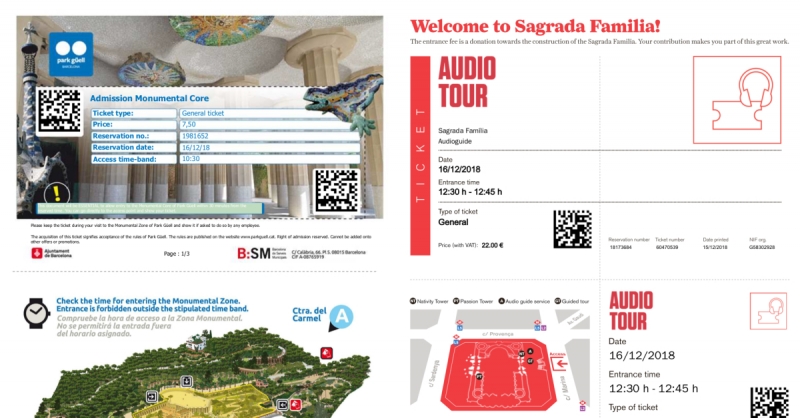 Must-visit places such as the Alhambra Fortress in Granada or La Sagrada Familia in Barcelona require prior purchase of entrance tickets as they come with a stipulated time of entry.
4. Wear comfortable shoes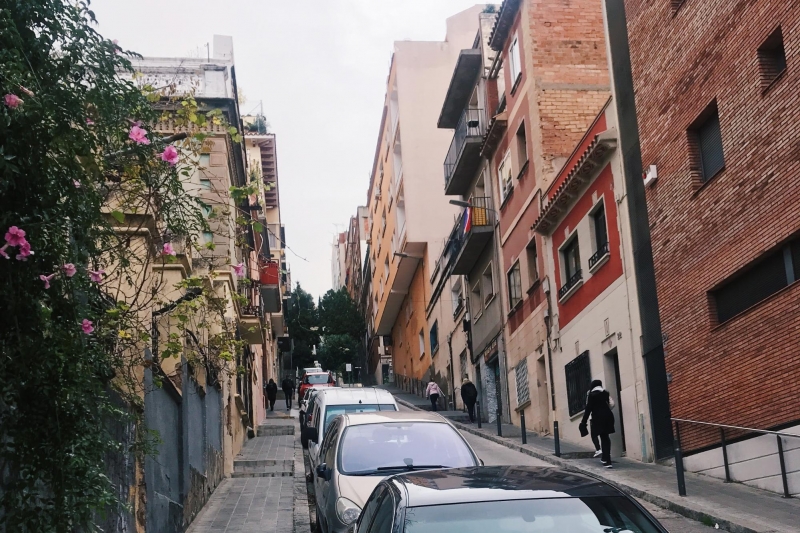 This travel tip might seem obvious but it is a very important one as most Spanish cities are riddled with cobblestone paths and hills. Since the walkways are rarely leveled, it is important to have proper cushioning for your shoes as you will be walking a lot. Trust me, your feet will be thanking you later.
Walking seems to be more convenient than public transportation in most cities as you won't have to worry about buying one-day passes or transferring between trains and buses. Therefore, be sure to pack those sports shoes into your luggage during your next trip to Spain.
5. Save your small change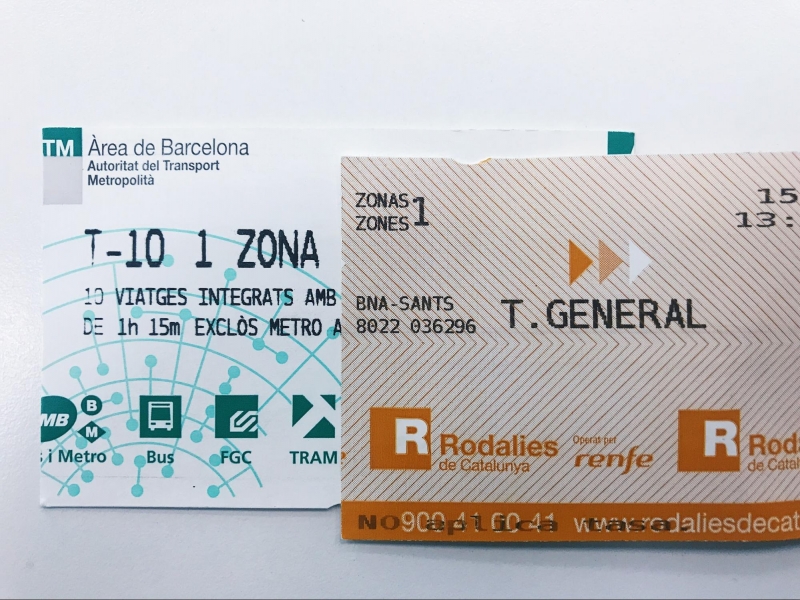 This might seem to counter the previous travel tip but when you need to take public transport such as buses, it is best to carry small change with you. For example, instead of climbing the steep hills of Granada, you could take the red buses which cost €1.40 (~S$2.20). You can easily purchase train tickets from the machines at each station while bus tickets can be bought directly from the bus driver.

Bookmark these useful tips so that your next trip to Spain will be as fuss-free as possible. From little things such as carrying small change to more crucial details such as booking attraction tickets online, you'd be amazed at how these tips will make a HUGE difference to your travels.
Also read: Muslim Travel in Spain: 3 Cities to Discover Islamic Heritage