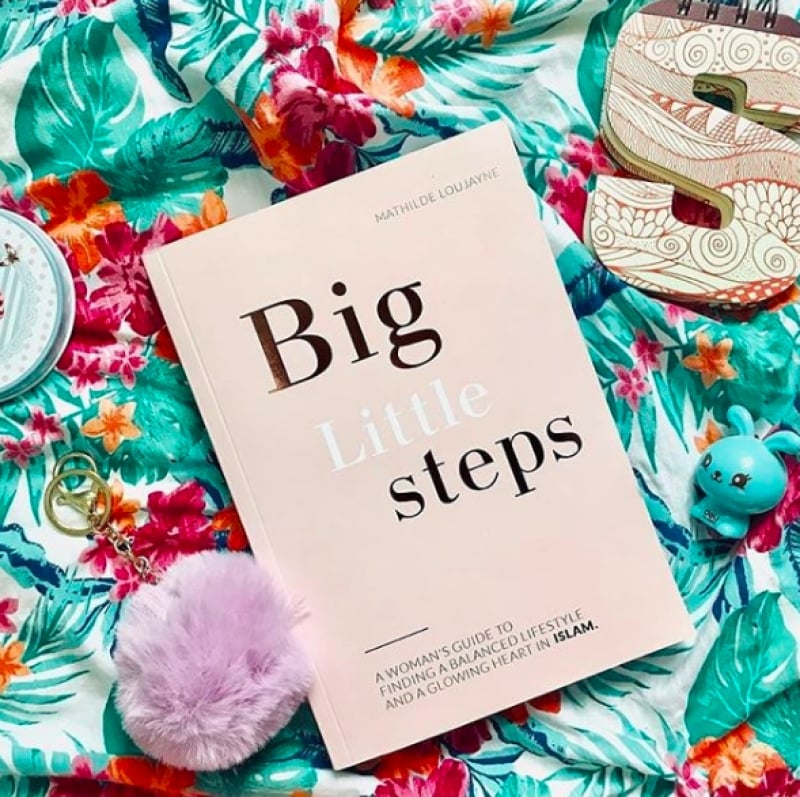 With a cover that is Instagrammable and bright pink in colour, Big Little Steps looked like anything but a new Islamic book.
The glossy rose-gold text and feminine illustrations looked more like a fashion booklet. Low and behold, it is the brain-child of French author, Mathilde Loujayne.
She wrote the book in a bid to help women learn more about Islam and best yet, from a female perspective. 
It had taken close to a decade for the idea to come to fruition – from conceptualising the idea of the book, to drafting and putting it together and to later produce it.
The book contains a very personal spiritual journey for Loujayne who wrote about her acceptance and experience with Islam.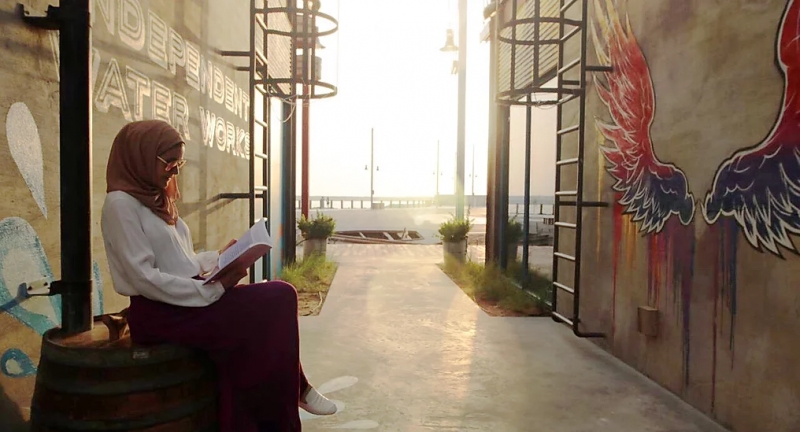 The book is special because it's written with a female tone, but the visual details are also impeccable.
It has quirky watercolour illustrations, such as constellations when describing the history of the Quran and of a woman praying.
The book also resembles a well-kept journal, as there are personal notes added on the margin, taking readers through a journey. 
Also Read: Is Listening to Music Haram?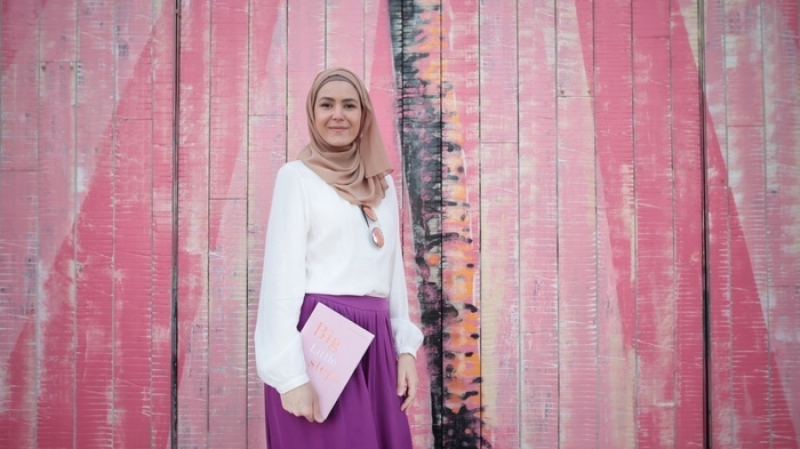 Having books like Big Little Steps discussing Islam widens the range of texts that Muslims could learn from as opposed to heavy books on religion.
For the younger audiences, the Quran may seem very intimidating due to it's nature. It is a thick book that explains Islam as a matter of fact, so detached from daily lives of modern Muslims
With Big Little Steps, it includes a bigger segment of the Muslim population into the narrative of learning about the religion. All in a laid-back and positive fashion!
Furthermore, with a woman's perspective, the book highlights Islamic hadiths and practices that relate to females – a topic that is not as widely engaged in typical Islamic literature.
While Loujayne does not plan on writing more at the moment, she is on a quest to translate her book into French.