Cinemas to watch the latest movies? Female drivers? Colourful abayas instead of black ones? This might not be the Saudi Arabia you know…
Saudi Arabia has been in the spotlight recently due to several key changes. A few stringent laws have been relaxed in a bid to diversify the biggest Arab economy and present this Islamic kingdom welcomingly to global citizens.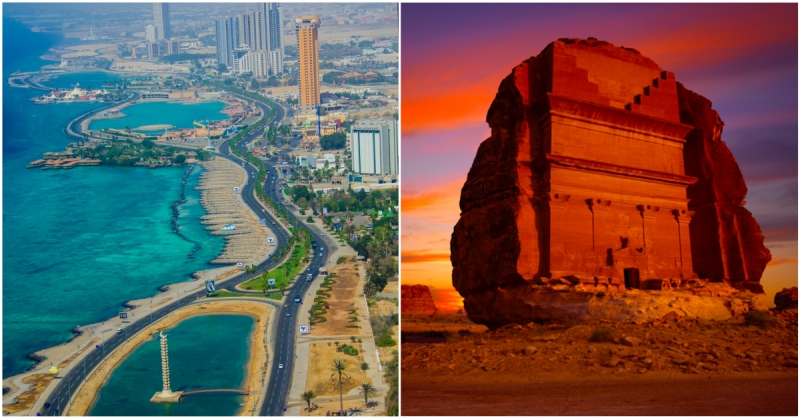 As part of the kingdom's exciting campaign to promote itself as a world-class tourist destination, Saudi Arabia will launch tourist visas that will allow visitors to experience the best of what the country has to offer. 
Go beyond notable cities like Mecca, Madinah, Jeddah and Riyadh! Saudi Arabia is home to a treasure trove of intriguing attractions and landmarks amongst its vast 13 regions. Visitors can expect to explore five UNESCO World Heritage Sites, immerse in the flourishing contemporary culture and revel in breathtaking natural wonders. Some must-visit locations include: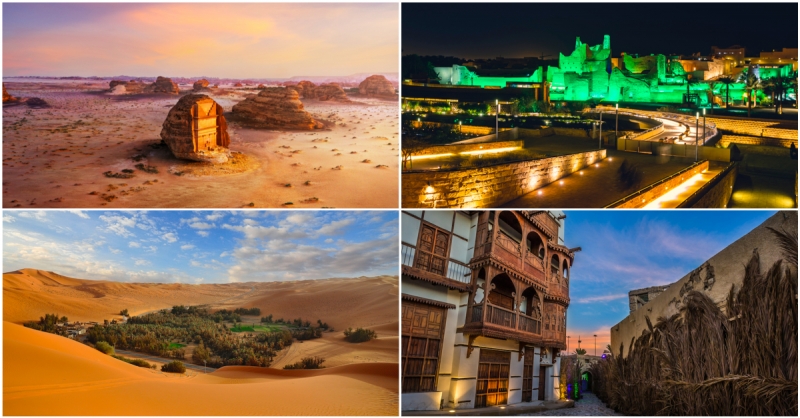 Madain Saleh in Al-Ula, the largest conserved site of the civilization of the Nabataeans south of Petra in Jordan.

At-Turaif District in Ad-Diriyah, the first capital of the Saudi state.  

Historic Jeddah characterized by a distinctive architectural tradition and the Gate to Mecca.

Rock Art in the Hail Region, showing 10,000-year old inscriptions of human and animal figures.

Al-Ahsa Oasis, home to 2.5 million date palms and the largest oasis in the world.



Boasting a diverse profile for travel enthusiasts, Saudi Arabia will leave you enthralled. The allure of the green mountains of Asir, crystalline waters of the iconic Red Sea, powdery sands of the Empty Quarter and snow-covered winter plans of Tabuk will ensure you unique experiences like no other.

In order to support Vision 2030's aims and Saudi's paradigm shift from oil dependency, the kingdom is fortifying its tourism sector. A number of new tourist destinations are currently under construction. These include the ground-breaking futuristic city of NEOM, Riyadh's entertainment city (including a Six Flags-style theme park!) better known as Qiddiya and the luxury Red Sea Project.

In the past, most visitors to Saudi Arabia were Muslims on pilgrimages to the holy cities or business trips. Tourist visas were only issued on an intermittent basis and for selected group tours only. Also, it was difficult for single women to visit the kingdom.

As Saudi Arabia opens its borders to the world, take this opportune chance to plan an exciting vacation to one of the Arabian Gulf's hidden gems. You might just leave with a newfound favourite holiday destination!