If all you know about Singapore is of its skyscrapers, big buildings and diverse food culture, you'd be right. But beneath this melting pot of subcultures are the people who make it all possible. Singapore is a playground of passions, full of hardworking folks who work towards their big dreams. It's an island where dreams come alive, both for locals and tourists alike.
There's something in Singapore for everyone. Get yourselves ready to trot through town with this 3D2N itinerary that lets you experience the best of the city and chase your dreams!
Day 1 – Gastronomic adventure & endless shopping
Jewel Changi Airport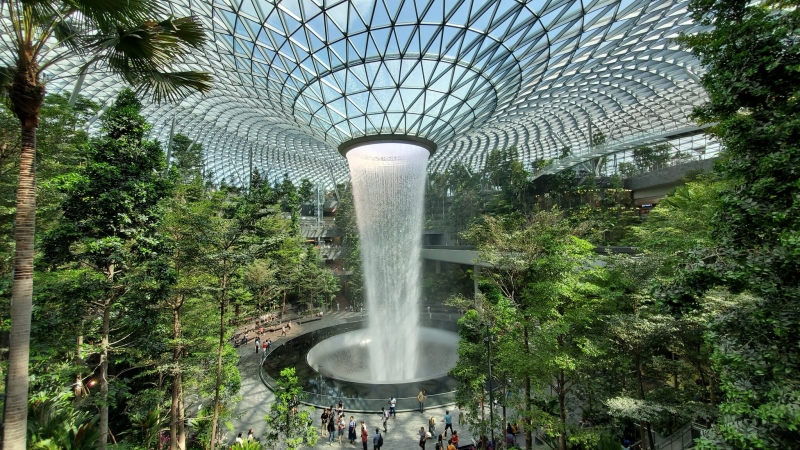 You've landed! But hold your horses, don't be so keen to leave the airport just yet. There's an opulent garden where your plane lands, and if you look hard enough, inspiration lies beneath shrubs of colourful fauna.
Though Jewel in Changi Airport has only been around for a few months, it's become a popular local hangout. The 40-metre high rain vortex takes centre stage at Jewel, surrounding shoppers with the wonders of nature. Be enamoured by this tall waterfall and the terraced forest surroundings. If you're a budding photographer, whip out your camera and go trigger-happy – you'll never know which one of your shots could land you a major project deal.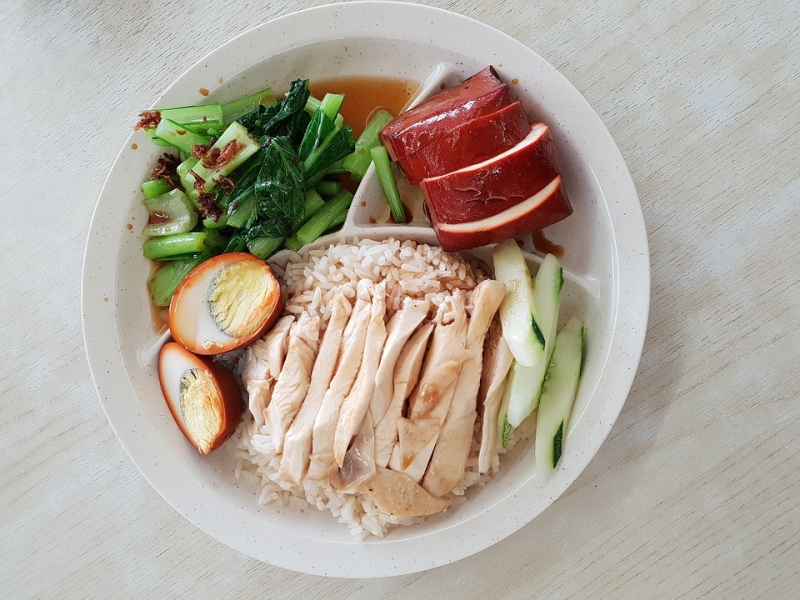 After reaching your accommodation for the trip, you're bound to be famished after all that travelling and settling in. For foodies out there, Singapore's the perfect place to encounter a myriad of cuisines. With celebrities like Gordon Ramsay leading the way in the realm of gastronomy, many are looking for a piece of that elusive pie – in search of social media stardom.
What's more, the widely-used and reliable halal certification system makes it super convenient to pinpoint halal food locations. Dig into these dishes and treats, and prepare to unleash your inner food genius.
Malayan Council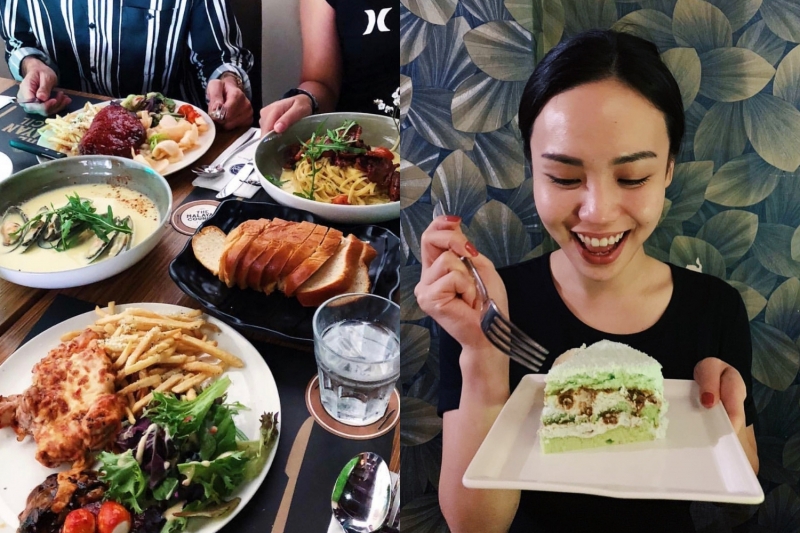 Kickstart your gastronomic adventure at Malayan Council. In the marrying of classic Malay favourites with Western components, Malayan Council does it best. The fusion foodie in you will be delighted to find that it's aptly located in one of Singapore's oldest heritage areas, Bussorah Street. This could probably plant seeds for your own synthesis when you open a restaurant – what an idea!
Malayan Council is where east meets west, where high-end ingredients make its way into old recipes. The constant innovation of traditional flavours culminates into dishes that continuously transcend the boundaries of traditional cuisine. Sink into the familiar flavours of the Malayan archipelago, but reimagined in dishes that you've never encountered before.
Favourites include Smoked Duck Lemak Chili Padi, Roti Kirai Beef Ribs, Lamb Shank Soup Tulang and their Classic Ondeh-Ondeh Cake. If you're looking for a uniquely Singaporean menu, this is the place to be.
Address: 71 Bussorah St, Singapore 199484
Opening Hours: Daily, 11.30am – 11pm
Contact: 9002 4414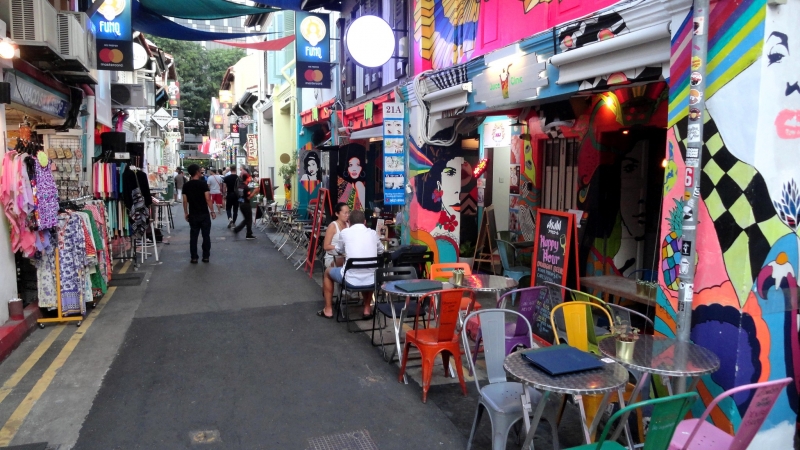 Arab Street has been a foodie favourite for the past few years, lined with many cafes which have popped up over the years. If you're truly up for a culinary adventure, this area is the perfect place to explore and get in on some cafe-hopping action!
Besides the plethora of food, you'll appreciate the history of this district – Singapore's forefathers paved the way to build the Lion City as it is today. Perhaps this could ignite a calling in you – to create a meaningful story of your own.
Before you leave Arab Street, be sure to check out some other popular cafes include The Mad Sailors, Afterwit and Krave.
All Things Delicious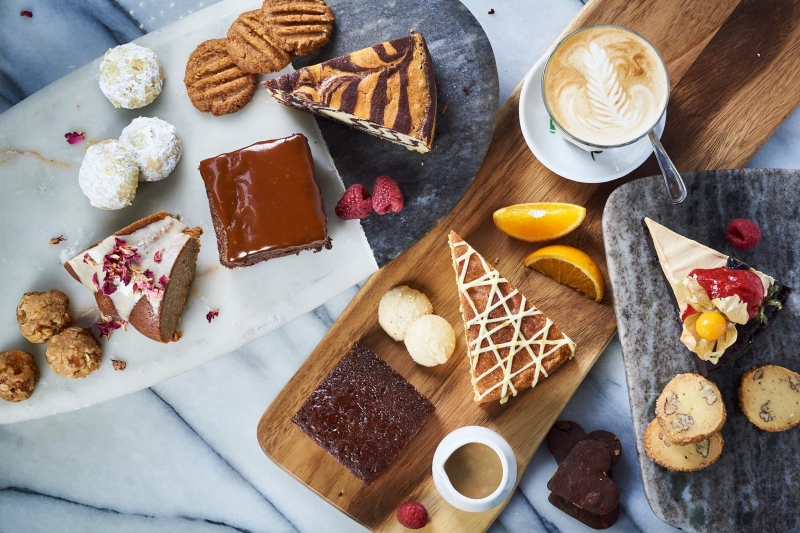 For more sweet treats, trot over to All Things Delicious along the same street. Ever heard of the 5 Cs of Singapore? They're common things all Singaporeans are apparently after – material possessions like Cash, Cars, Credit cards… But the mama of All Things Delicious just had two Cs in her mind – Cake and Cafe. Prior to starting her own shop, it was Mel and her handheld mixer against the world. No fancy KitchenAid, no fancy gadgets, just a whole lot of elbow grease.
Now, she's a hustling baker with a popular cafe, supported by her loyal customers. This is what a sweet success story is all about. The delectable desserts that make customers come for more are her Signature Sugee Cake, Affogato and Orange Cranberry Scones. Apart from being a great dessert option, items on their savoury menu like Avocado on Sourdough and Shakshouka.
Address: 34 Arab St, Singapore 199733
Opening Hours: Mondays to Fridays, 8am – 7pm; Saturdays & Sundays, 9am – 7pm; Closed on Mondays
Contact: 6291 4252
Fika Swedish Cafe & Bistro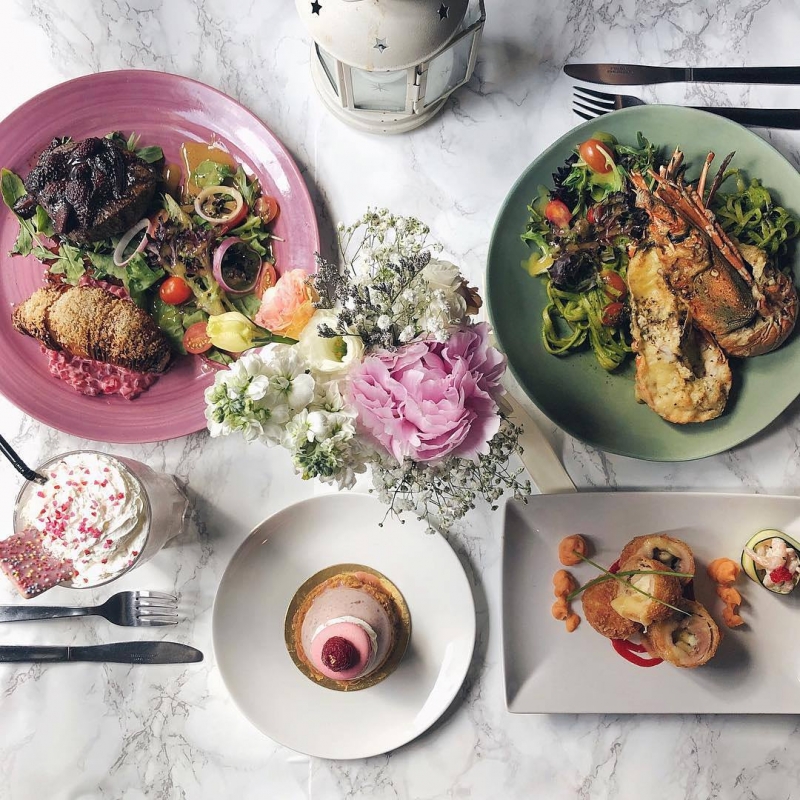 Right along Beach Road, be transported to the taste of the Scandinavian nation. The inspiration from this cafe comes from the Swedes themselves. Fika is a social institution in Sweden; it means having a coffee with one's colleagues, friends, date or family – just how millions around the world aspire to live their lives.
Address: 257 Beach Rd, Singapore 199539
Opening Hours: Sundays to Thursdays, 11am – 10pm; Fridays & Saturdays 11am – 11pm
Contact: 6291 4252
The establishments listed above are all around the Bugis area. Sounds familiar? Yes, all these eateries are located about a 15-minute walk away from the famous Bugis Street. So after stuffing yourself silly at these cafes, time to work those calories away with some serious shopping cardio!
Day 2 – Thrill-seeking fun in the sun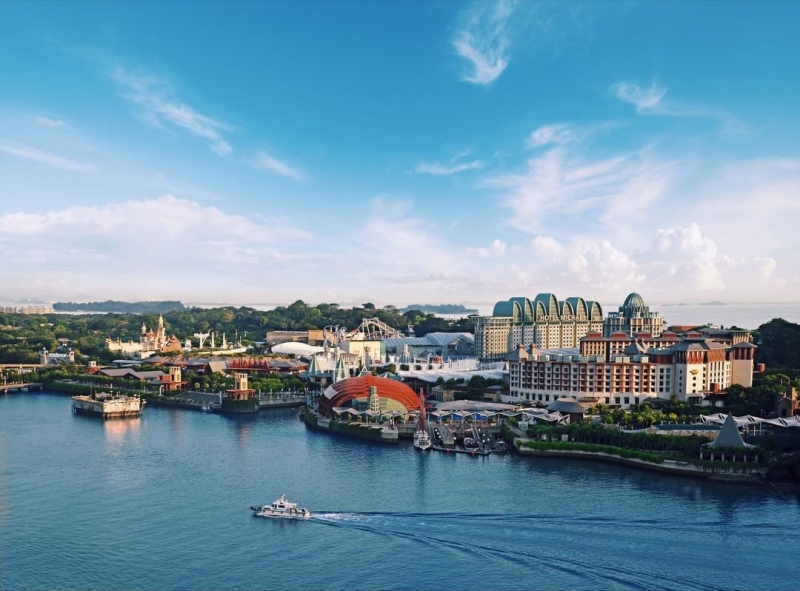 Here's a tip – dedicate your entire daytime to the enormous playground that is Sentosa. If fun and play near the beach are what you're after, a range of activities awaits you at this island resort, where the brave get braver, and the strong, stronger!
Adventure Cove Waterpark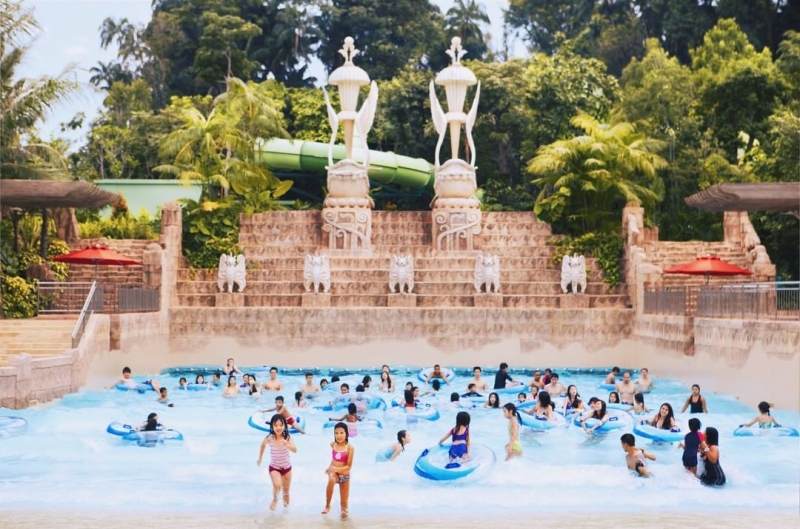 It's fashionable to be fit and what better place to get the motivation to get lean then the beach. Pack your swimsuit, head to Sentosa and get ready for the best water park of your life! 
Manoeuvre the high-speed water slides, laze the day away drifting around the Lazy River or take your friend up on a duelling high-speed competitive plunge to the finish line! For marine enthusiasts, opt for one of their Special Experiences! You can get up-close and personal with some of the most majestic creatures in the sea. 
Universal Studios Singapore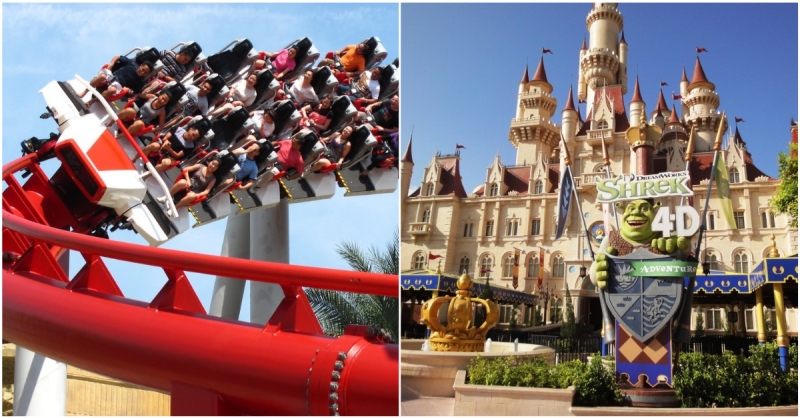 If you're looking for thrill and adventure, trot over to Universal Studios. Here, ride the highs and lows of rollercoasters and experience themed rooms! Some say that budding pilots use these rides as a way to train themselves to withstand the G-Force in the cockpit of a fighter jet – the skies the limit!
Grab your lunch in between thrilling rollercoaster rides at the four halal restaurants scattered throughout the Studios. There's Oasis Spice Cafe in Ancient Egypt, Mel's Drive-in in New York, Friar's Good Food in Far Far Away and Marty's in Madagascar.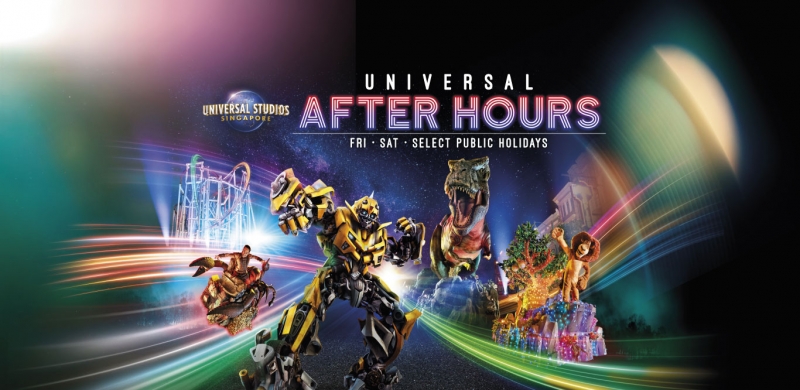 At Universal Studios, just like how the journey towards your dreams doesn't stop, the fun doesn't end when the sun goes down too. Experience more thrills and mysteries at Universal After Hours. Dance the night away to the beats of the Rhythm Truck, devour the delicious food from the pop-up stalls, marvel at the illuminated floats and end off your night witnessing the brilliant fireworks display!
If Universal After Hours isn't your thing, fret not! Once the sun sets, why not hit up some cool shopping malls or a golf club by Clarke Quay – don't we all have the desire to tee up like Tiger Woods when he was steamrolling the PGA Tours.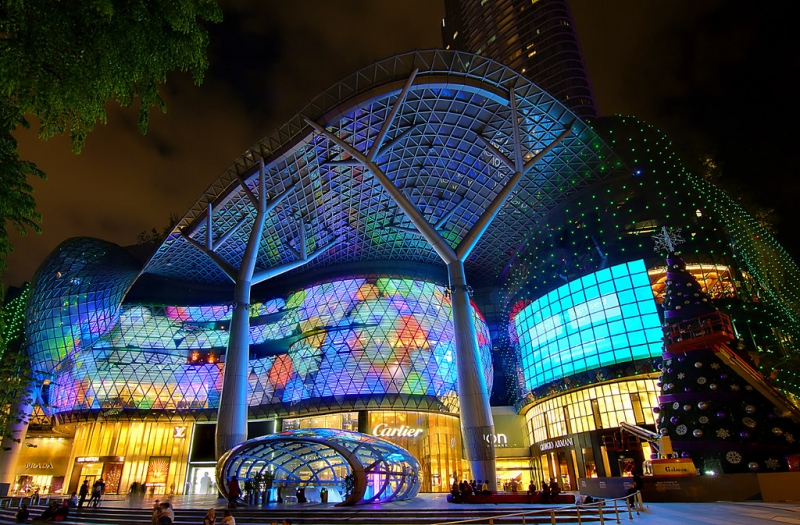 Ever heard of mall-hopping? It's literally that – hopping around to different shopping malls. Not only do the malls here have the best brands for shopping for all your needs, but they're also a dream to explore. Here are some of the coolest new malls to explore on your second day in Singapore!
Funan Digital Mall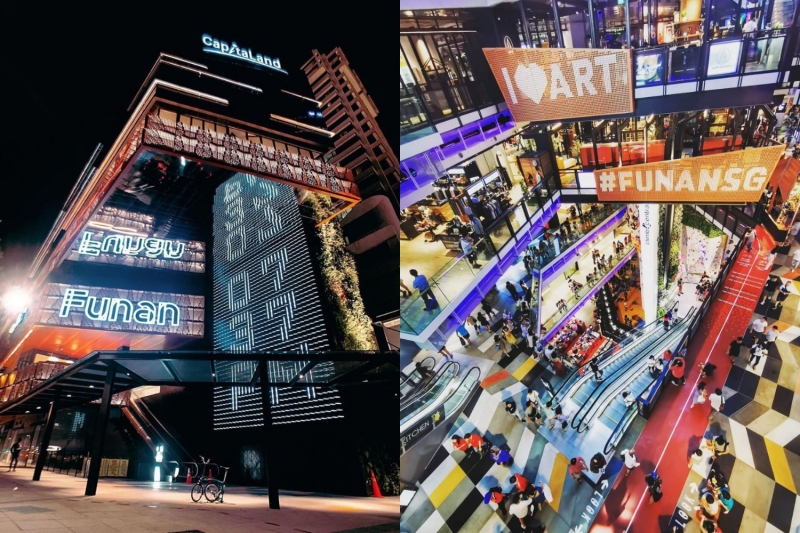 Ever heard of a mall with a 5,000 sq. ft urban farm, a cycling track and a green rooftop garden?! Living up to its name of being Singapore's #CreativeIntersection, Funan SG is the hottest new drop in the Singapore mall scene.
Apart from having big-name brands like Under Armour and Fossil, to housing local brands like Carrie K, Funan is the shopping paradise that has it all. What's more, there are six levels of retail stores!
Design Orchard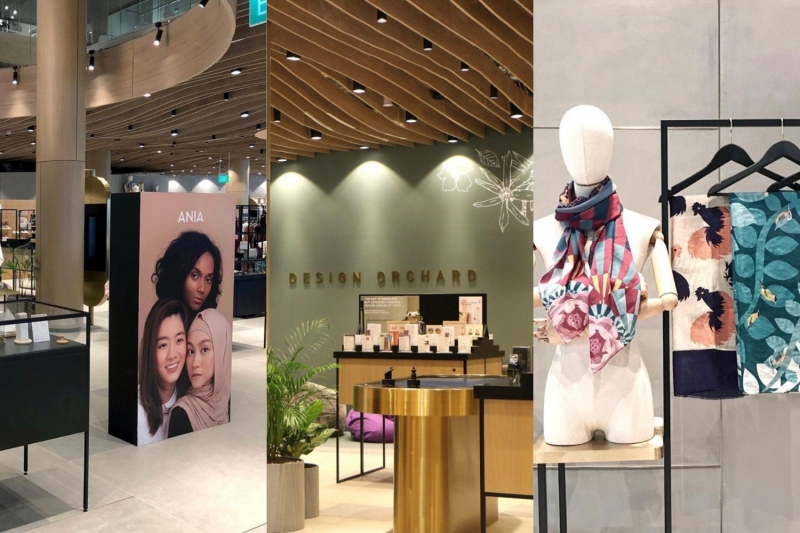 If you're a seasoned shopaholic, you're probably struggling to find things that you can't get anywhere else. At Design Orchard, you can rest assured that the brands you'll find here are 100% homegrown, and they will surely arouse the flourishing designer in you!
Clarke Quay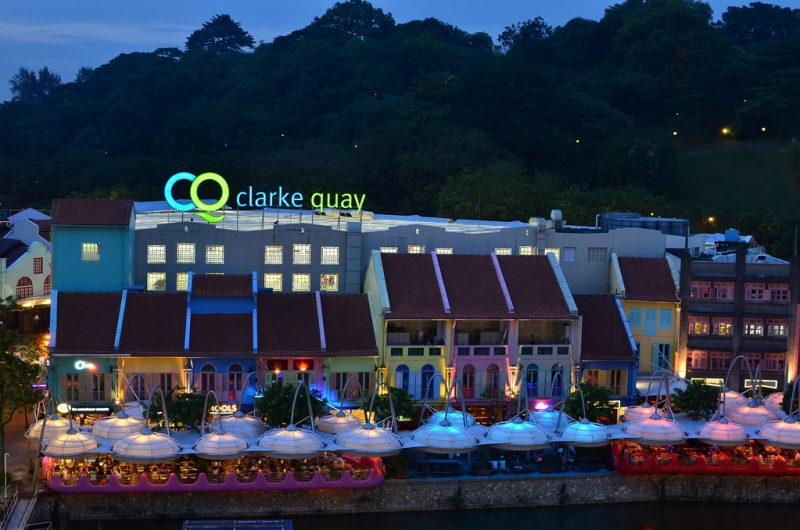 If shopping isn't your cup of tea, Clarke Quay is the place for chill hangouts, perfect for rewarding yourself after a hard day's work trotting around the country – chasing dreams is no cakewalk! Here you'll find many cafes and it is perfect for evening strolls around the city.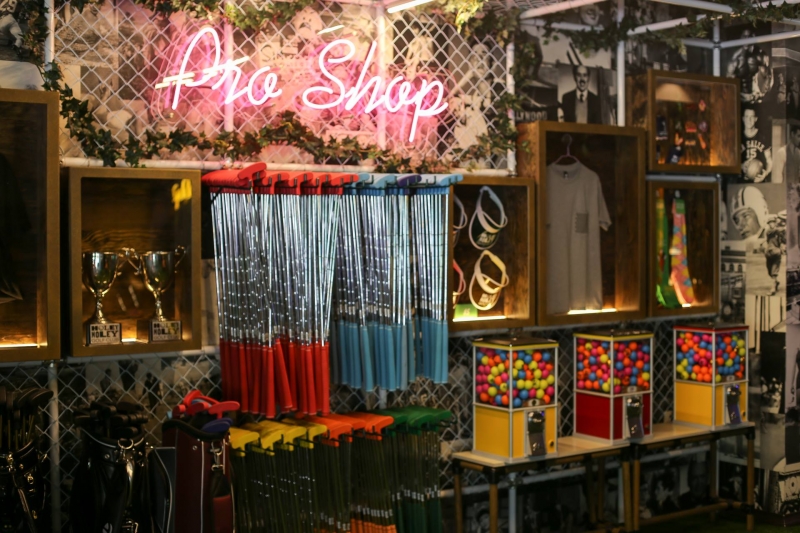 For those who are looking for a little bit of fun for the family, Holey Moley Golf Club is a great choice. Have a tee-off with your family and friends to rounds of mini-golf, while soaking in the vibes of a golf club. Even the most successful people need to bond with loved ones too!
Day 3 – Explore Historical Neighbourhoods & Connect with Your Inner Artist
Tiong Bahru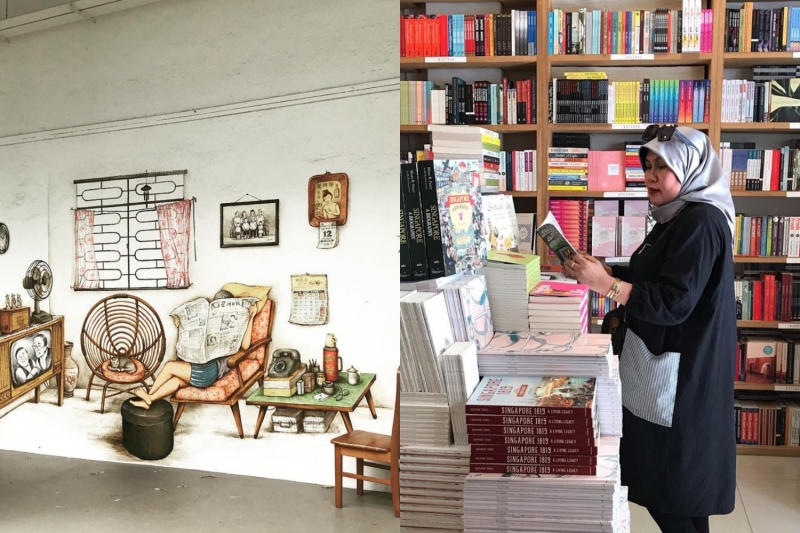 Tiong Bahru has to be one of the most charming neighbourhoods in Singapore, full of hidden corners with vinyl shops and quaint cafes. Culture buffs – venture through Singapore's oldest housing estates and explore its hidden corners. Here's where the hipster in you can emerge, along with the bountiful of cultural capital rooted in the area.
We'd recommend starting Day 3 at this district by first fuelling up at Tiong Bahru Bakery, an artisan bakery famous for its perfectly flaky croissants and delectable pastries. Next, you'll sure to also come across some tourist favourites along the way – BooksActually, Curated Records and Woods in the Books.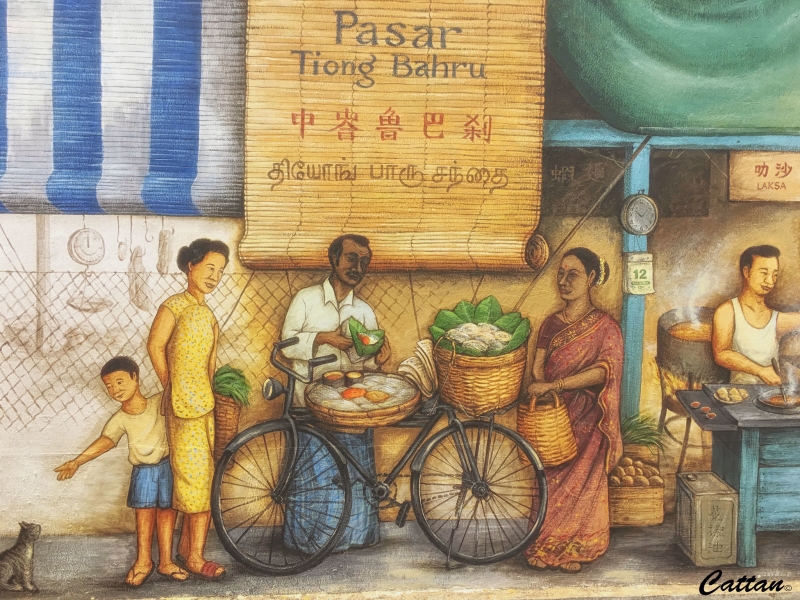 Here's where the real culture tour starts – while walking around the neighbourhood, pay attention to the architecture and street art. Lose yourself in the presence of pre-war apartments, colourful murals and fun parks. Shutterbugs will have plenty to shoot here and who knows, the million-dollar shot could be hidden in plain sight!
Katong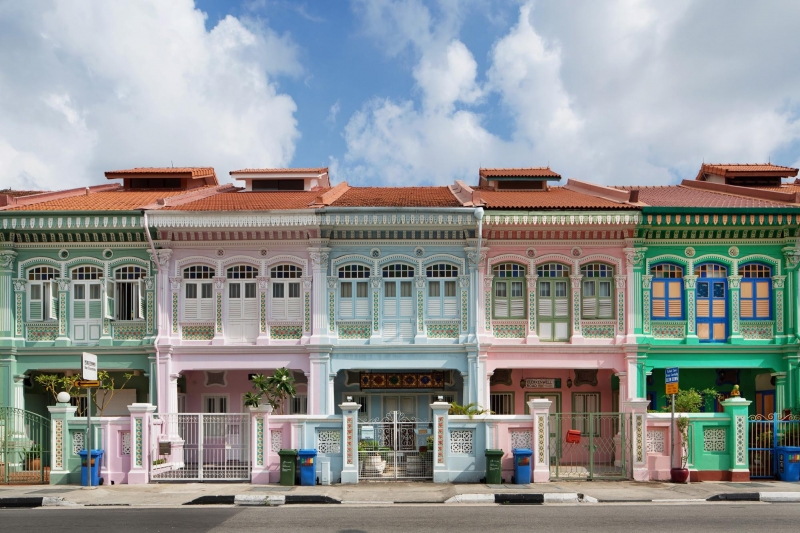 Ah, Peranakan culture – something truly, uniquely Singaporean. The Peranakans are an ethnic group descended from Chinese settlers from the southern provinces who came to the Malay Archipelago. Absorb the essence of this place, where everything was built on truly poignant stuff – blood, sweat and tears.
Marvel at these colonial shophouses as you learn about the history of Peranakans and their communities. If you're keen to learn more about Peranakan culture, head over to the Peranakan Museum, near City Hall MRT station.
Children's Biennale 2019: Embracing Wonder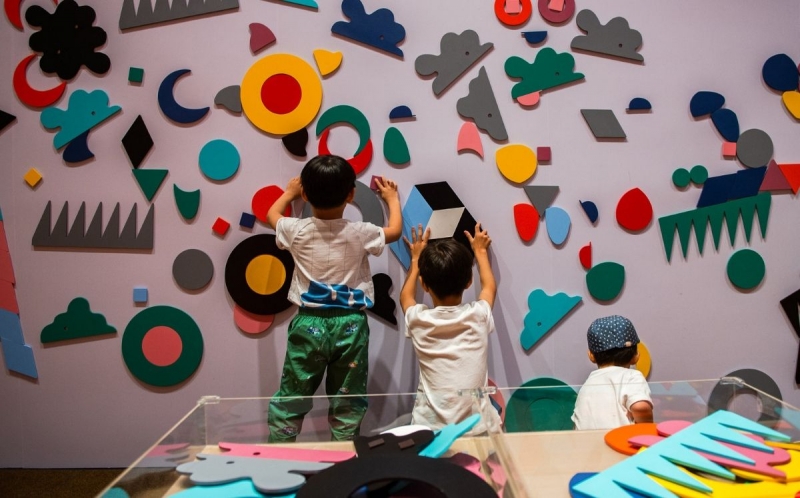 Experience a new dimension of creativity and open your little one's mind up to wondrous surprises at this year's Children's Biennale. This exhibition at the National Gallery will invite young dreamers to get in touch with their inner creative selves through composing their own tunes, braiding giant tresses, wandering beneath massive lanterns, popping into a dome and more. 
This exhibition is open until 29 December 2019. 
Arteastiq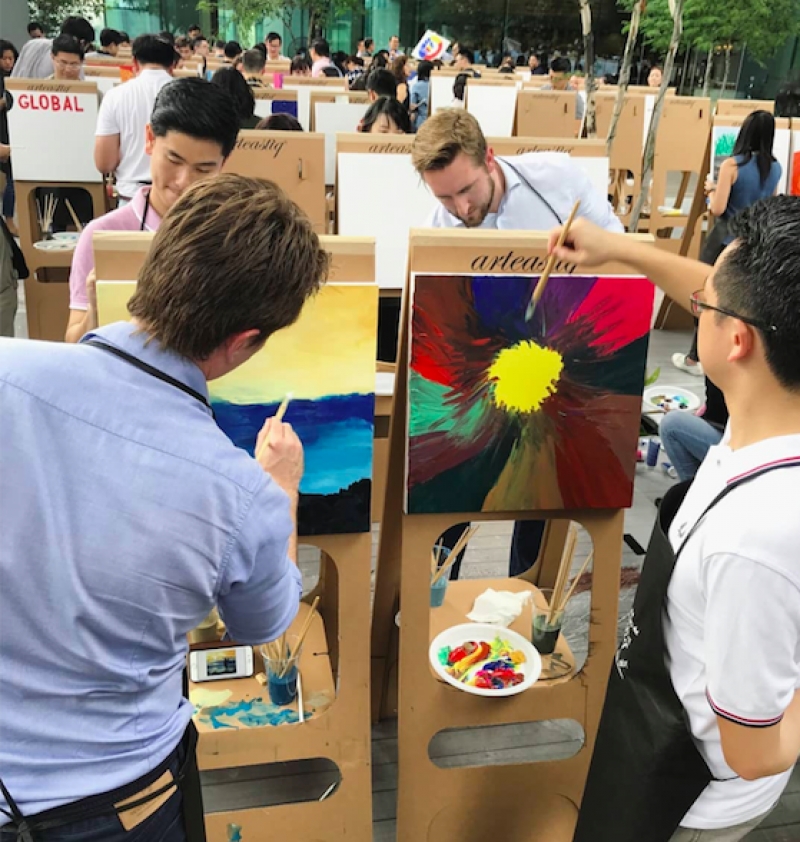 For the older budding artists amongst us, don't worry – Singapore isn't leaving you out! Art can serve many functions, one of them being to provide an outlet for creative expression. At Arteastiq, everyone can become an artist. This boutique tea house welcomes all kinds of people, promising to offer a respite amidst the bustling Orchard Road.
The star activity at Arteastiq is art jamming. No matter your skill level, Arteastiq draws you into their art jam studio, promising an artistic experience. Connect with your creativity through this therapeutic experience of canvas expression, while sipping on gourmet tea and overlooking the busy life of Orchard Road.
Where to Stay
Lastly – with all those places to visit, you'll need the perfect place to stay. Every budding talent needs a comfortable place to rest their heads to recuperate for the next hurrah. Here are some recommendations to recharge!
Fairmont Singapore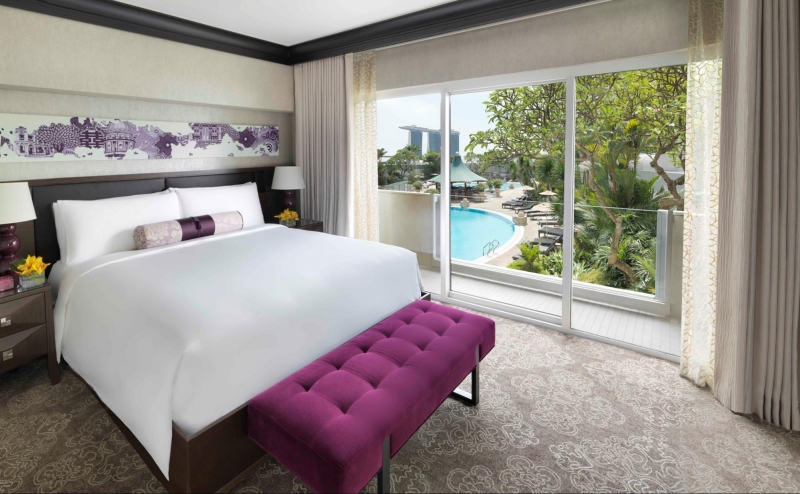 Conveniently located right above Raffles City Shopping Centre, Fairmont Singapore provides elegant rooms with stunning views of the Singapore skyline. What's more, each room has a private balcony for you to enjoy the views from the comfort of your room and with privacy. Forgot to pack your prayer dress or mat? Fret not, because the staff will happily provide you with them upon request! 
Royal Plaza on Scotts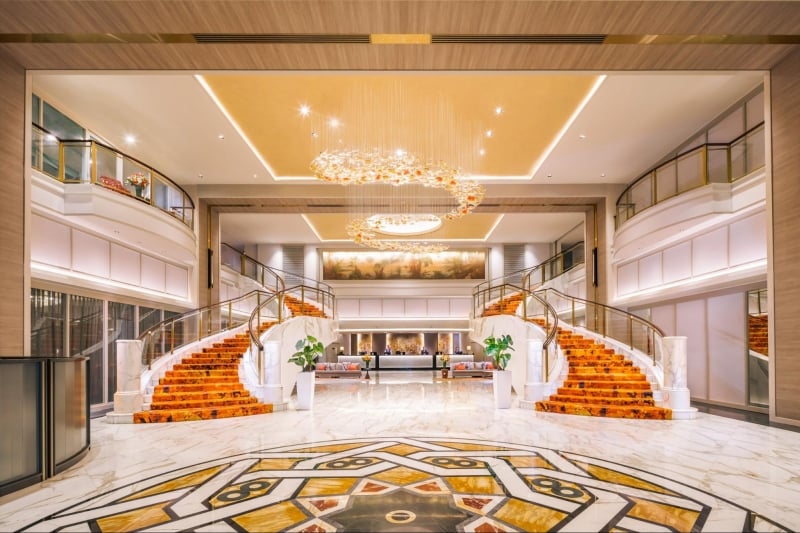 Located in the heart of Singapore's shopping haven, Royal Plaza on Scotts is the perfect choice for shopaholics who don't want to be too far from their favourite retail malls. It's also home to one of Singapore's most popular halal buffets, Carousel.
As if this hotel can't get better, Muslim travellers need not worry about packing prayer mats and prayer dress as this hotel provides them for you (as long as you inform them three days before)! Fewer things to pack, more space for loot to bring back home – it's definitely a win-win!
With this 3D2N itinerary containing lots of options no matter your interest or passion, you're bound to have the trip of your life! Singapore's an island where passions are endless, and every passion has a chance to be explored. Through various activities, places and cultures to anticipate, it's where passions intersect and blossom. So what are you waiting for?
For more information on Muslim-friendly places in Singapore, visit Singapore Tourism Board's official website.
---
Brought to you by Singapore Tourism Board (Indonesia Office).