Oh, Chiang Mai! This beautiful province in northern Thailand beckons — and we're ready to heed its call. As the former capital of the Lanna Kingdom, it goes without saying that this is a cultural wonderland with dazzling temples, remote monasteries, and enchanting ancient ruins. To add to that, it's a beacon of natural beauty and craftsmanship, too. Lush national parks and exotic wildlife set the stage for a wild outdoor adventure, while night markets light the streets up at night for shopaholics on the prowl. 
If you're planning to visit a Muslim-friendly travel destination with an awesome selection of halal food, then Chiang Mai absolutely tops the list. Since Arab traders first arrived in Chiang Mai centuries ago, Muslims have been part of the city's social landscape. And so, you'll have an exceptionally easy time finding a place to eat! Sounds enticing? For travellers on the way, we've got some tips on where to eat and explore in Chiang Mai.  
Also read: Halal Food in Phuket, Thailand: 19 Places to Visit When You're Hungry
Best halal food in Chiang Mai for Muslim foodies
Khao Soi Fueng Fah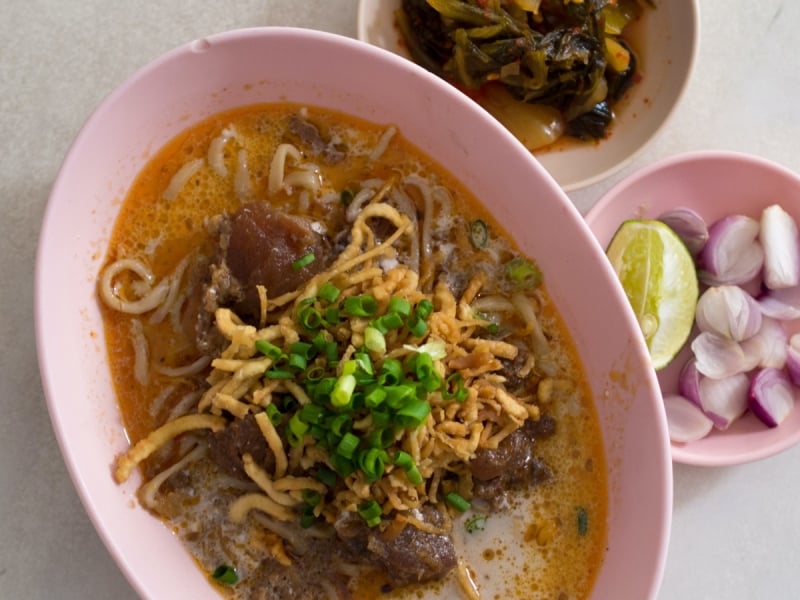 Locals will tell you: Don't leave Chiang Mai without sampling the regional speciality known as khao soi. The coconut curry dish is a Northern Thailand delicacy, and Khao Soi Fueng Fah is one of the halal restaurants that specialise in this rich and creamy dish. Tasty, hearty, and extremely affordable, it's everything we want in an authentic Thai meal. 
Address: Charoen Prathet Rd, Tambon Chang Moi, Mueang Chiang Mai District, Chiang Mai
Yaring Cuisine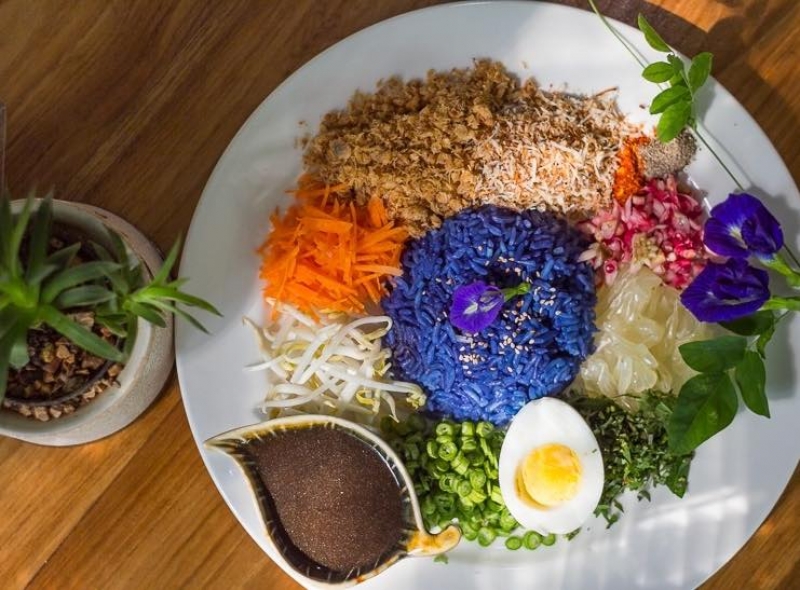 Breezy interiors, fresh ingredients, and dishes that look as good as it tastes — Yaring Cuisine has got you covered. This beautiful restaurant is a must-visit for a Muslim-friendly Chiang Mai itinerary, especially if you're extra hungry! Best-sellers include crab fried rice, herb beef soup, and the super-fresh southern salad rice. But really, you can't go wrong with any of the dishes.
Address: 37 Chang Moi Kao Rd, Tambon Si Phum, Mueang Chiang Mai District, Chiang Mai
Takawa Halal Cuisine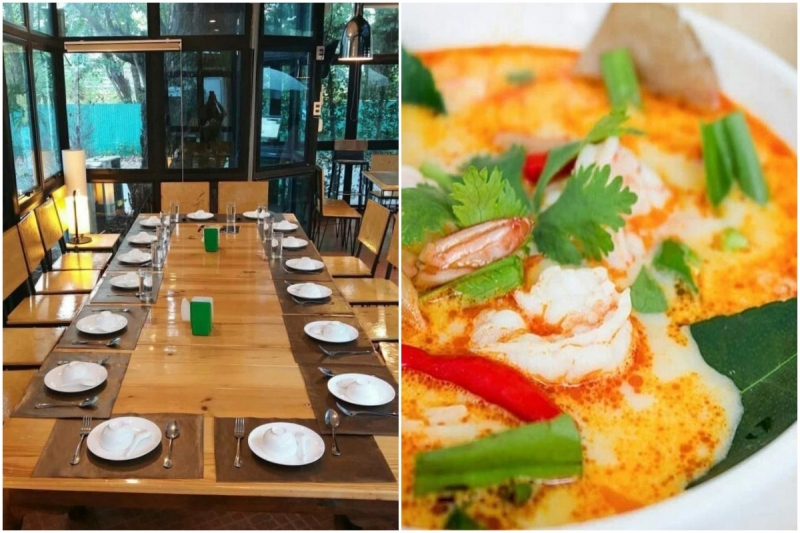 Another one of our favourite halal eateries in Chiang Mai is Takawa Halal Cuisine that's only several minutes from the Old City. Hungry travellers in the middle of sightseeing will appreciate the halal restaurant's extensive menu of fusion food that includes local Thai favourites and international dishes. Tom yum, seafood salad, and steak in one meal? Yes, please. Moreover, Takawa Halal Cuisine is a fantastic stop for a midday break in sunny Chiang Mai. Why? It's airconditioned!
Address: Chiang Mai Land 10 Alley, Tambon Chang Khlan, Mueang Chiang Mai District, Chiang Mai
Pun Pun Vegetarian Slow Food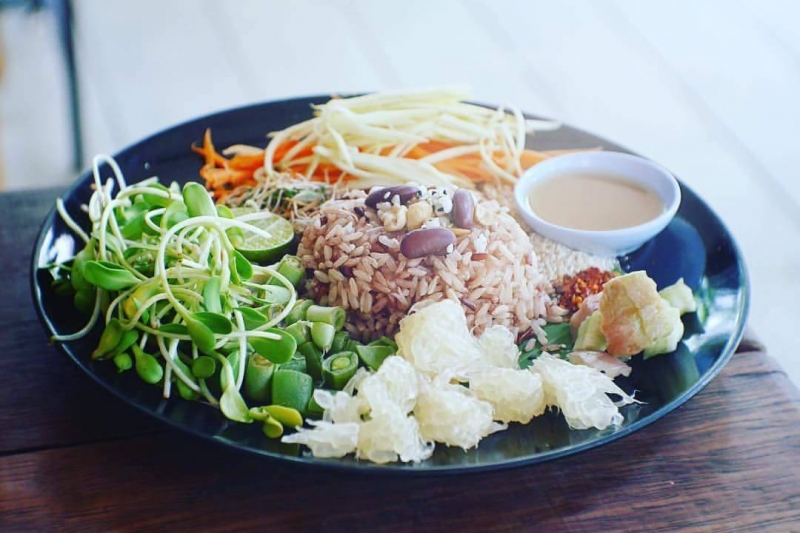 One of the Muslim-friendly restaurants in Chiang Mai rolling out yummy food is Pun Pun Vegetarian Slow Food in Wat Suan Dok. As the name suggests, this open-air dining spot is completely meatless, inviting travellers to indulge in a guilt-free meal of fresh, healthy, and delicious vegetarian food. Colourful salads, tasty curries, spring rolls, and hearty rice dishes — Pun Pun has it all. Pair your food with a refreshing fruit smoothie to cool down on sunny days in Thailand!
Address: 139 Suthep Rd, ตำบล สุเทพ Mueang Chiang Mai District, Chiang Mai
Ruammit 1 Halal Restaurant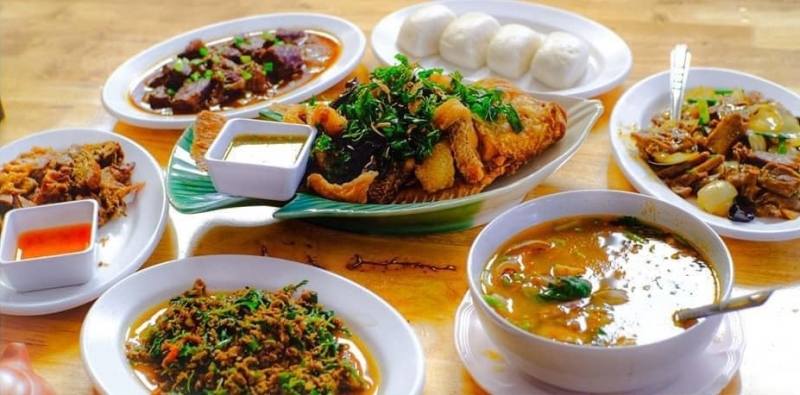 Treat yourself to an indulgent halal farm-to-table experience by booking a table at Ruammit 1. Serving a mouthwatering blend of Chinese and Thai cuisine, this halal restaurant delivers favourites like tom yum, chicken or beef curry, dim sum, and vegetable salads that come straight from its own organic farm. Ruammit 1 also has a prayer room for Muslim patrons! 
Address: 170/7 Changklan Road A. Muang Chiang Mai
Muslim-friendly things to do and places to visit in Chiang Mai
Explore the wonders of Chiang Mai Old City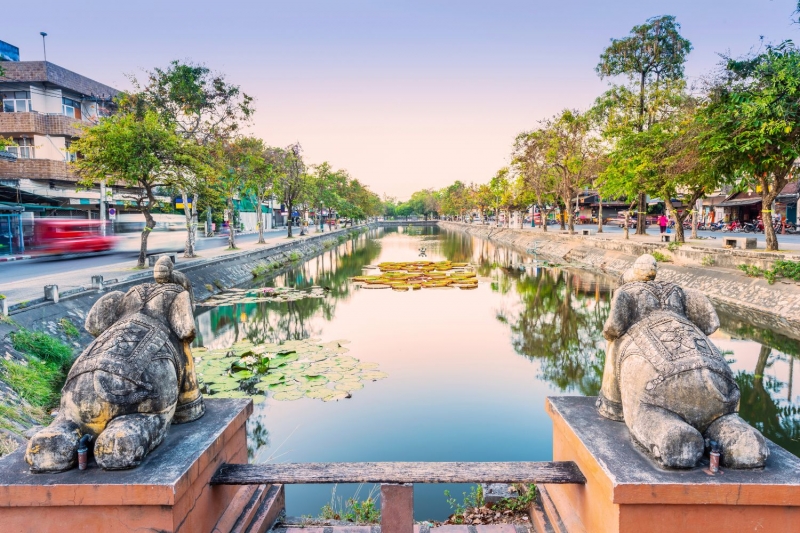 At the centre of the province is Chiang Mai Old City, the original capital of the Lanna Kingdom and the beating heart of the rich provincial heritage. It's packed with vibrant sights: the Three Kings Monument, the Lanna Folklife Museum, the Chiang Mai Art and Cultural Centre, and the Chiang Mai National Museum. Temples line the streets; try to explore a few, especially the most famous ones like Wat Chedi Luang and Wat Phra Singh.
Come the weekend, the Old City bursts into a frenzy of bazaars. Head to Sunday Walking Street Market for souvenirs that range from local artworks and handicrafts to clothing and accessories. Don't want to splurge? It's also a great place to hang out and soak in the Chiang Mai vibes; even without shopping, enjoying live street music and local street food is a fun way to spend the night. 
Marvel at mountaintop views from Wat Phra That Doi Suthep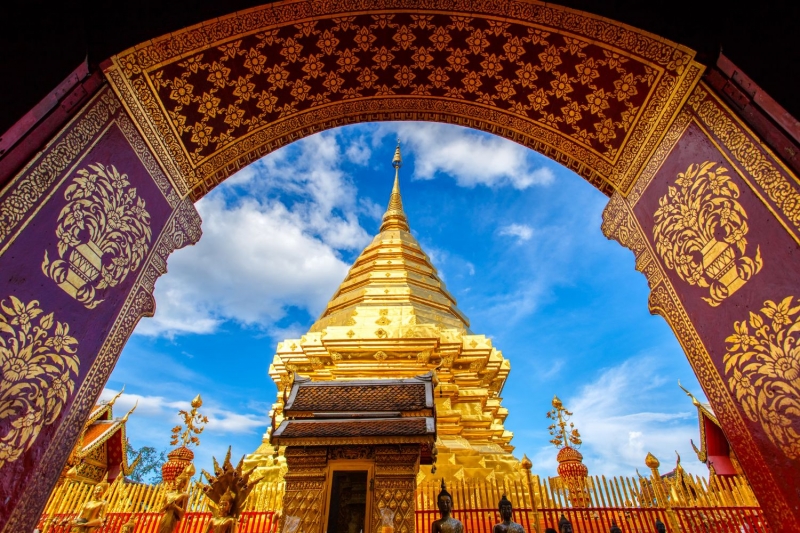 Travellers will have to climb more than 300 steps up the mountain to get to this Chiang Mai temple, but it's worth it: The gleaming golden pagodas of Wat Phra That Doi Suthep are impossibly dazzling. It's one of the most beautiful temples in the country, and sweeping views of the city make the wat even more alluring. Not keen on climbing hundreds of stairs? Don't fret; there's a lift to get you to the top if you're unable to go on foot. 
Visit an ethical elephant sanctuary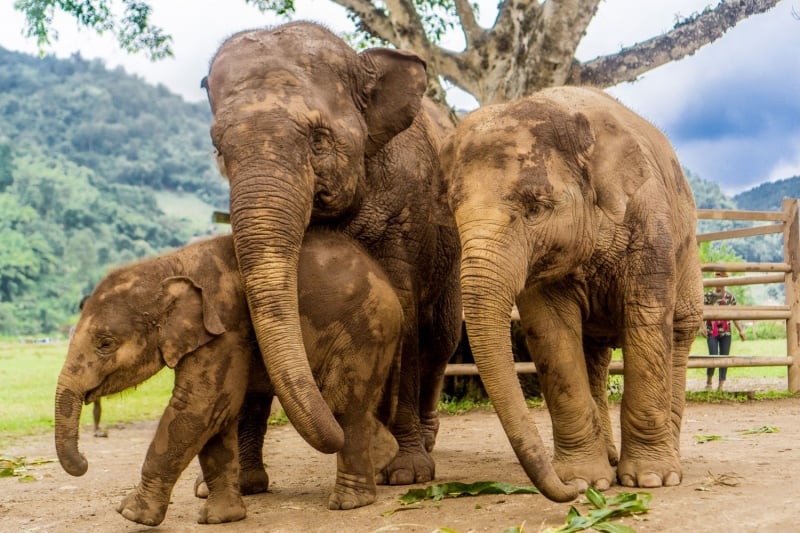 Dozens of rescued elephants roam freely at Elephant Nature Park, one of the ethical sanctuaries in Chiang Mai offering close encounters to visitors in the animals' natural habitat. Riding these gentle giants isn't allowed at this park; instead, volunteers are asked to care for the resident elephants by feeding and bathing them. Most tourists book a half-day or full-day tour, but longer engagements are also available. 
Bask in breathtaking natural scenery at Doi Inthanon National Park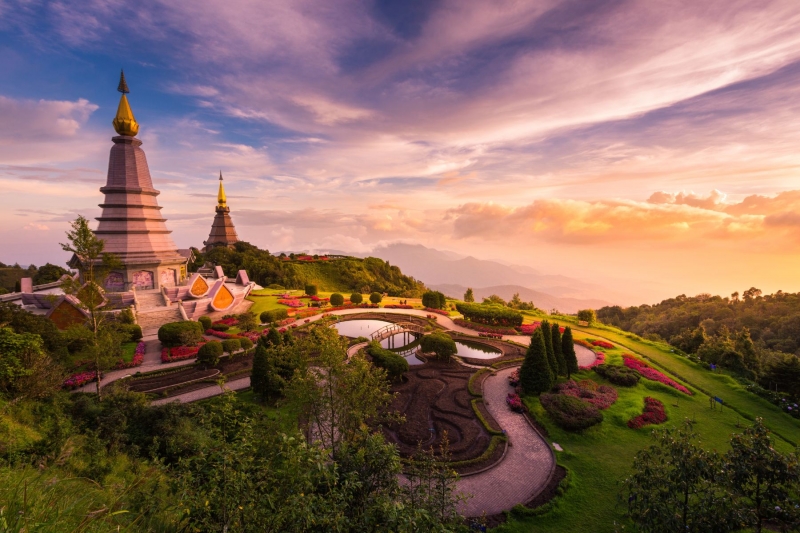 Nature lovers will fall instantly in love with Doi Inthanon National Park, set on the highest peak in Thailand. Follow the nature trails through lush cloud forests, pretty waterfalls, stunning pagodas, and hilltribe villages. It's home to exotic flora and fauna; you'll have to keep an eye out for deer, wild boars, and colourful birds. From this lofty perch in the sky, travellers also can witness breathtaking sunrises and sunsets. 
Pray in the historic mosques of Chiang Mai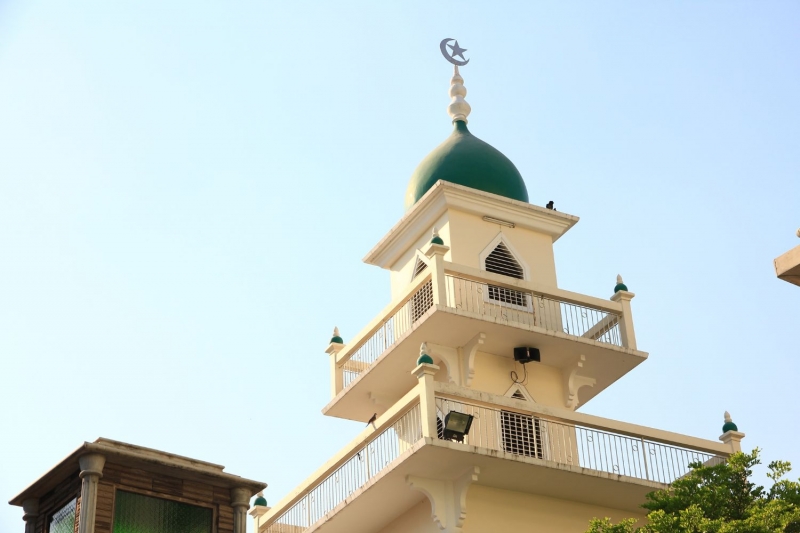 It's a testament to the Muslim-friendly nature of Chiang Mai that it's home to a dozen astounding mosques for Muslim travellers seeking a sacred space to pray. Most famous is Ban Ho Mosque (Hidaytul Islam), which is the oldest masjid in the sprawling city and one of the biggest ones in the province. Additionally, the mosque is conveniently located near Chiang Mai Night Bazaar. 
Also read: Mosques in Bangkok: Here's Where to Pray
There you have it, our list of Muslim-friendly dining spots and attractions for your upcoming Chiang Mai trip. Can't wait to see this spectacular province? We'll see you there!
---
Brought to you by the Tourism Authority of Thailand.