There are more than a few reasons to visit the Maldives, the acclaimed islands of South Asia. Surrounded by the vast Indian Ocean, the small island nation boasts land and sea attractions that are simply stunning; you wouldn't think twice about adding it to your list of must-visit destinations when you're ready to explore once more.
Even then, you should know that some of the best things to do in the Maldives do not necessarily have to do with just exploring its unique natural attractions. Whether it's something chill, exciting, sumptuous, or just postcard-worthy you're looking for, the following activities will have you dreaming of your own Maldives getaway in no time.
Don't miss out on all the fantastic things you can do in the Maldives!
Read the list below to find out the best option for you or go to the Visit Maldives website.
1. Book a stay in a luxurious Maldives resort
Perhaps one of the most common ways to enjoy the Maldives is by staying in one of its numerous resorts. Needless to say, they do live up to the hype. Some might focus more on providing a private island getaway, while others bank on fairytale-like stays in one of a number of overwater villas. Regardless of which one you choose, you're guaranteed a Maldivian holiday you'll find hard to forget.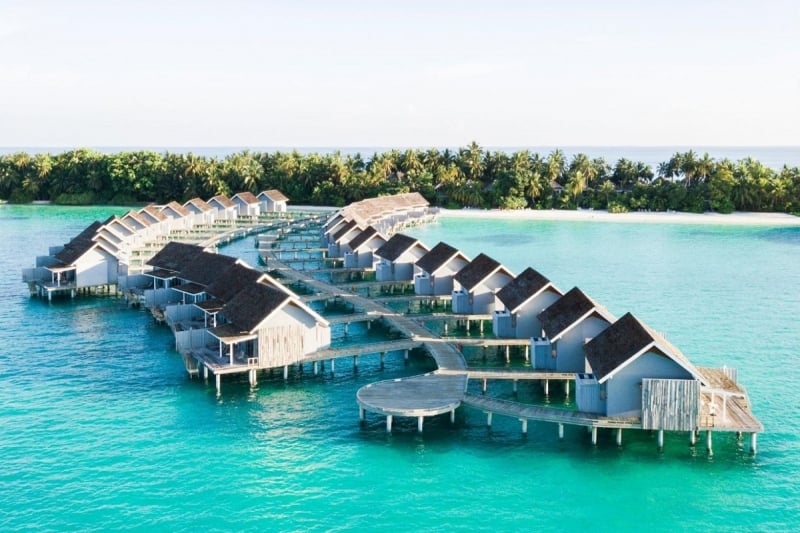 By most people's standards, some of these accommodations tend to be quite pricey. However, you can also find ones that offer overnight rooms for as low as US$300 per person. Mind you, this can already include meals, as well as land, boat, and air (by seaplane) transfers. Some of them are also available for sharing among groups or families, too!
2. Sign up for an exciting water adventure
The easiest choices for water activities in the Maldives would be diving and snorkelling. A nation comprising 1,192 islands, the Maldives spans 90,000 square kilometers, of which only 298 square kilometers consists of dry land. Even during peak seasons, there will be plenty of diving and snorkelling sites in this ocean-locked country for everyone.
Beyond these numbers, the Maldives takes pride in one of the clearest waters and most magnificent coral reefs you'll lay your eyes on. Home to thousands of marine life species, including several species of fish, the reefs of Maldives actually make up about 5% of the world's reefs! On a diving session, you can even explore these along with other Maldives underwater treasures, like caves and shipwrecks.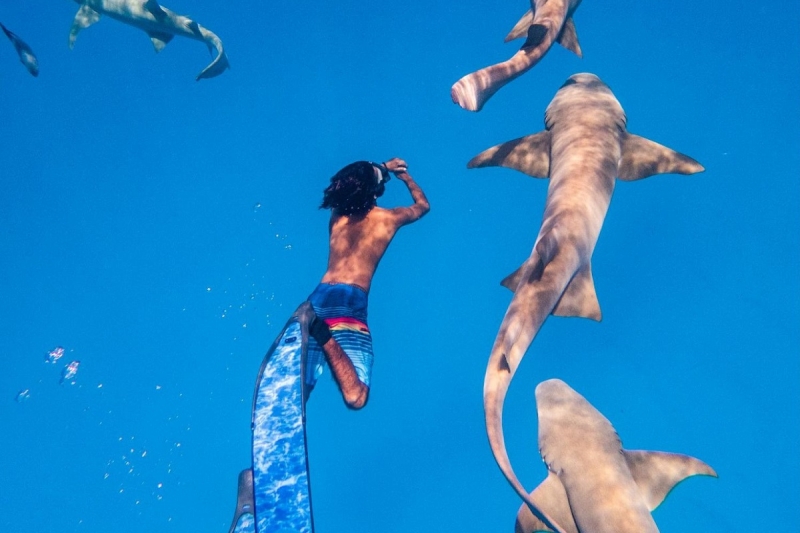 Not into diving and snorkelling? You can still safely witness or be in the company of these attractions through other water activities. Among them are flyboarding, surfing, and night fishing.
3. Discover Malé and local Maldivian islands
The overall laid-back ambience of the Maldives will allow you to immerse yourself in the local culture and appreciate what is now known as "slow travel." Here, you don't need to worry about making a Maldives itinerary, as you can simply create one while on the go.
The best way to begin is by taking a stroll around Malé, the bustling Maldivian capital. At just 6.8 square kilometres, the city is relatively underrated compared to the island resorts in the Maldives. The truth is, it has plenty to offer on its own. Visit the Old Friday Mosque, the oldest mosque in the country. You can also head to the Fish Market, where you can get to know more about the Maldives' fishing industry.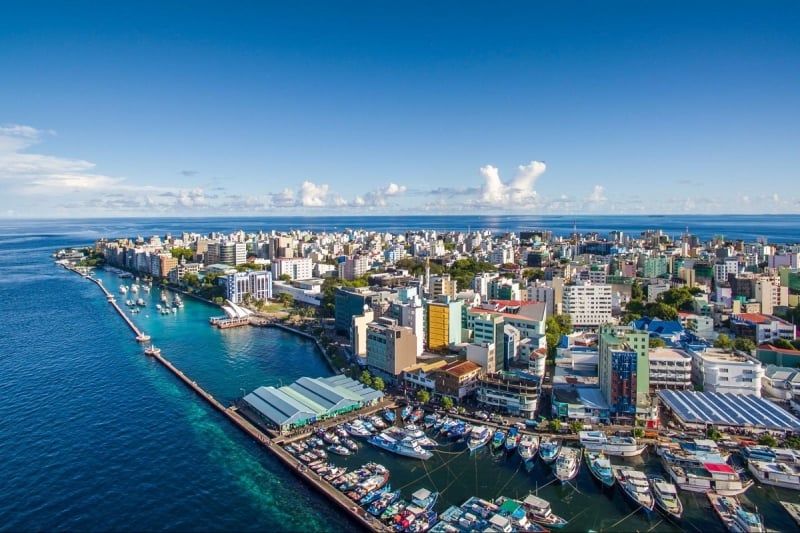 Outside Malé, the Maldives has roughly 200 inhabited islands that you can visit on day excursions or stay overnight.
4. Get a mouthful of authentic Maldivian food
In between feasting your eyes on epic land and seascapes at the Maldives, don't forget to fill yourself with savoury local dishes, too. Due to proximity, the Maldives cuisine is quite similar to those in India and Sri Lanka. It also has Arabic and Oriental influences. Not surprisingly, most of the food restaurants will serve you here feature some type of fish (primarily tuna) and coconut products.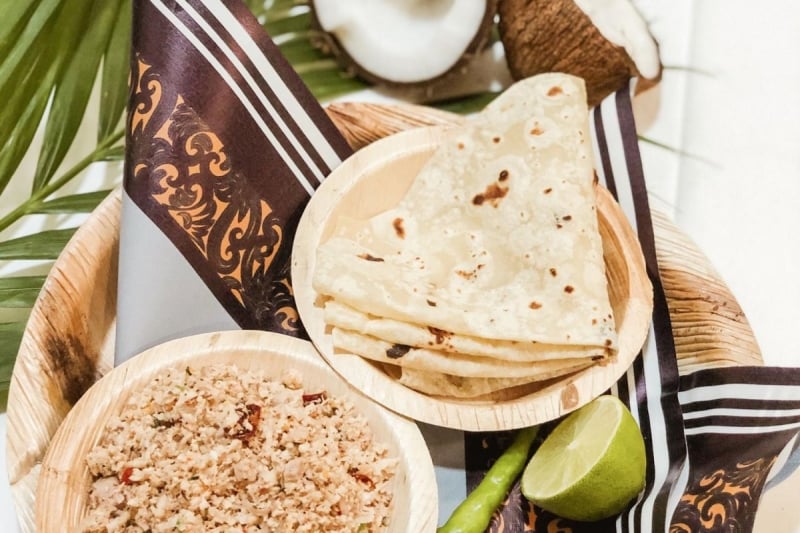 Wherever you are in the Maldives, you most certainly have to try mas huni, the typical Maldivian breakfast. It consists of tuna, onion, coconut, and chili. If you want to enjoy it like a local, remember to order it with a side of roshi flatbread, fried egg, and hot tea as well. Another great find is what Maldivians call addu bon'di. Made of sweetened coconut and jasmine or rose water, it's best eaten as a snack or dessert.
5. Destress through one of many relaxing activities
Much like booking a staycation, the mere fact that you get to escape the hustle and bustle of city life and travel to one of the world's remotest archipelagos can do wonders for your well-being. However, you don't have to stop there, what with the numerous destressing activities you can experience in the Maldivian islands.
Most, if not all, resorts in the Maldives have their own spa or wellness centers that offer rejuvenating massages and treatments. One such place located at the North Malé Atoll even offers its services underwater, where you can marvel at fascinating marine life while getting pampered by wellness experts. Others pride themselves on providing gorgeous sunset cruises and private overwater dining.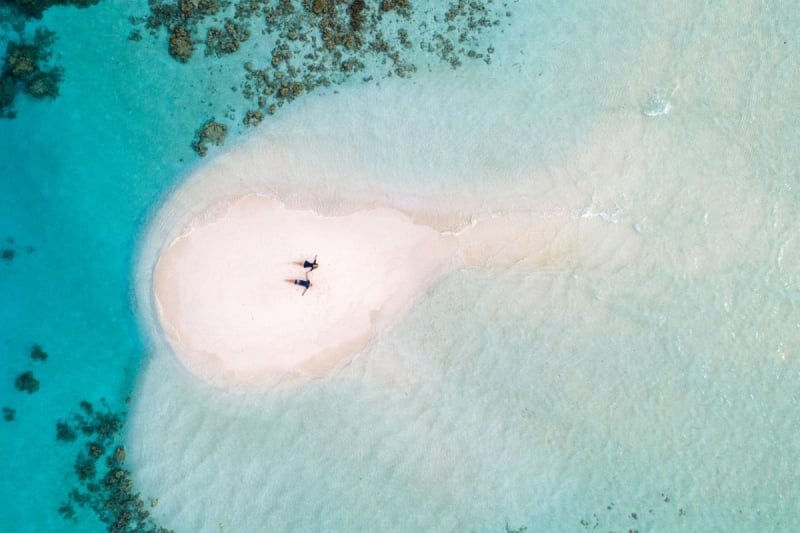 Sometimes, you might feel like simply reconnecting with your thoughts and nature without spending as much. For that, you can ride a boat to any of the sandbanks in the Maldives. If not perfect spots for having a picnic, they make for amazing beach bumming locations with your loved ones!
Looking for more activities that await you in the Maldives?
Head to the Visit Maldives website to learn more about this amazing tropical destination!
Experience the Maldives when you can
It's no secret that the Maldives encapsulates almost everything you will look for in a stress-free holiday. But most importantly, it provides you with a fantastic haven where you can explore, loosen up, and treat yourself as safely as possible. Having said that, which of the top things to do in the Maldives are you itching to tick off on your post-pandemic getaway?
For more information, please visit Visit Maldives' official website, Facebook, and Instagram.
---
Brought to you by Visit Maldives.