Ladies, let's face it. It's not easy running the world and the household at the same time. It's high time you give yourself a well-deserved vacation by embarking on one of these 10 female-friendly getaways. Private pools, relaxing massages and exclusive fun are all a girl needs to unwind. As a bonus for our conservative travellers, most resorts have a private beach where you can bask in the sun without much worry.
No more excuses! Pack your bathing suit and sensible shoes because you are going on vacation.
1. Supershe Island

A whole island dedicated to women? You bet! Journey beyond the fjords and into Scandinavia where you'll find this newly-opened Supershe Island. This unique private island, recently opened to the public in June 2018, is concealed in the Baltic Sea off the coast of Finland.
It has everything that a girl needs and poses as a great escape to recalibrate! Relax in peace courtesy of the spa amenities (hello Finnish saunas!) and partake in daily wellness activities (any yoga enthusiasts?) to keep you occupied. If you're more of a foodie, delight in the cooking classes or enjoy the farm-to-table dining experience. This exclusive membership is an opportune chance for you to regroup before conquering the world.
Address: Fjärdskär island, Finland
2. Angel's Marmaris Resort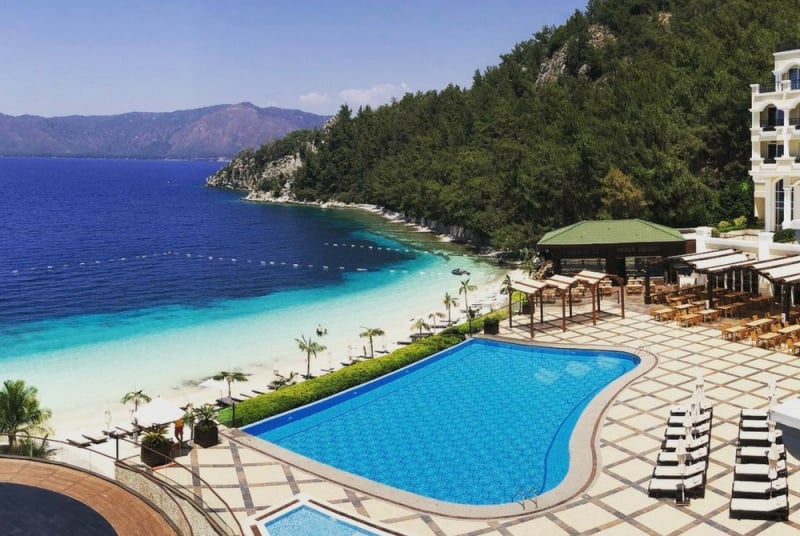 This luxury resort in Turkey is a popular destination among vacationers. Facilities include a ladies-only beach known as the Hidden Sea, a gorgeous seafront pool and the Hisar Spa. Muslim women rejoice! They also provide prayer rooms and Halal food within the resort.
A stay at this fancy resort will definitely drown all your worries, whether you're living it up in the lovely suites or enjoying the regal villa treatment. Oh yes, make sure to dip in their ladies-only infinity pool at Hisar Spa to cool off and watch that spellbinding sunset in its full glory.
Address: Burunucu Mevkii, Turgut Köyü, 48700 Marmaris/Muğla, Turkey
3. Wome Deluxe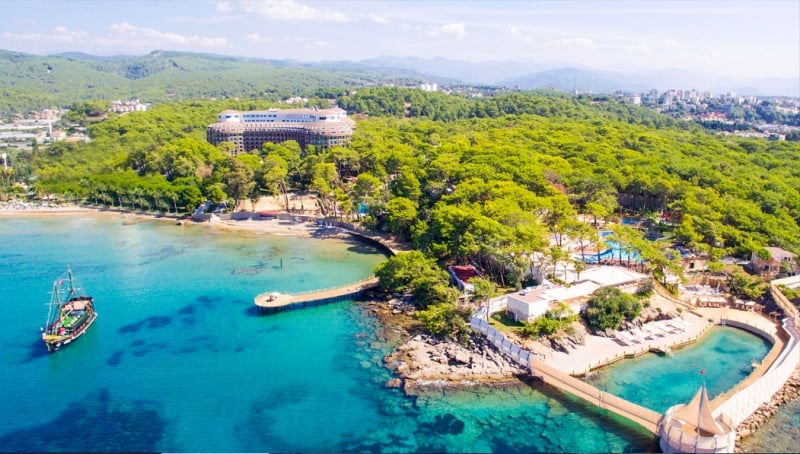 Wome Deluxe is a 5-star resort in Antalya, Turkey. It has an allocated ladies-only area that includes two swimming pools, a private beach, snack bar, pergola and hammocks as well as sun terraces. The spa centre is also designed for each gender to have their own privacy. The exclusive ladies spa has everything you need to pamper yourself from massage rooms and a sauna to a hairdresser salon. To enjoy the full Turkish experience, be sure to try an authentic Turkish bath!
Address: Avsallar Mahallesi, İncekum Tabiat Parkı D:2, 07400, Antalya, Turkey
4. Modern Saraylar Hotel and Spa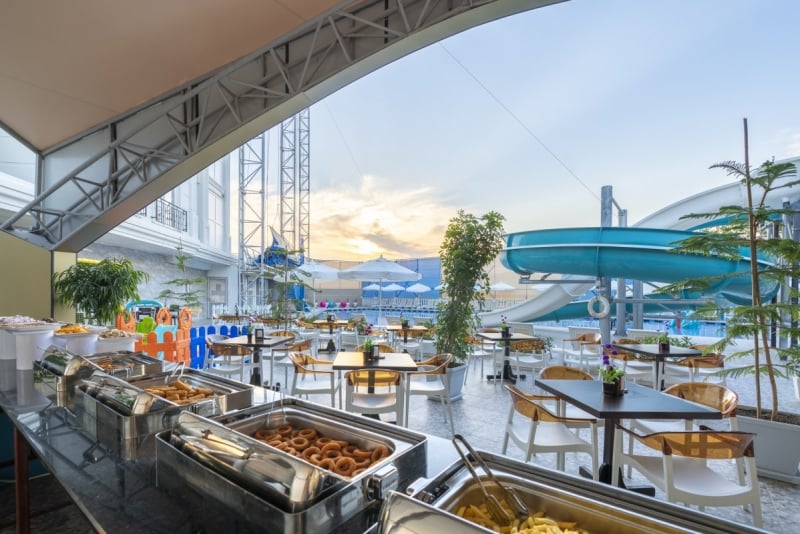 You are in for a peaceful and private vacation at the Modern Saraylar Hotel. This hotel and spa ensures all female guests are able to relax and choose from a multitude of pools to chill at. The ladies-only complex is equipped with sunbathing areas, changing cabins and even a snack bar to satisfy your hunger pangs.
Treat yourself to a trip to the spa with massages and saunas at the ready. Ensure to leave your electronics in your rooms though because they aren't allowed in these areas.
Address: Avsallar Mah., Katrancı Cad. No:13, 07400 Alanya/Antalya, Turkey
5. Adin Beach Hotel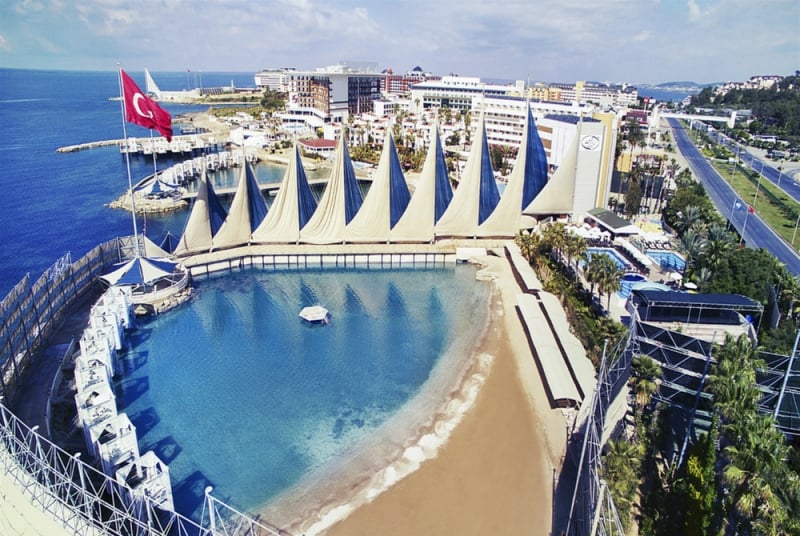 Bask in the sun of the Mediterranean and enjoy the blue waters at Adin Beach Hotel in Antalya, Turkey. Channel your inner queen at their Cleopatra Beach where the hotel has built structures to ensure the privacy of this ladies-only beach. You have a vast range of pools to choose from as well as lovely cabanas to lounge at!
Want to be pampered like a queen? Head over to their women-only MahperiSpa where you can enjoy a Turkish bath among other services. When you are done, show off your dance moves and party the night away at their women-only disco to end your day.
Address: Türkler Mahallesi, Akdeniz Blv. No:42, 07407 Alanya/Antalya, Turkey
6. Adenya Hotel and Resort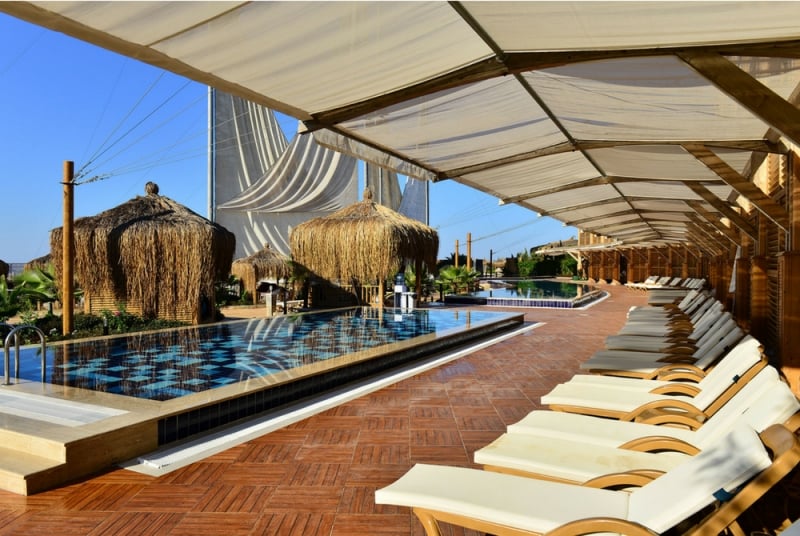 Can't get enough of Antalya? Visit this dream all-inclusive escape to release all that pent-up tension in your weary bodies. Adenya houses a complex for women that consists of swimming pools, sea water pools, and golden sand beaches. Their pools also include an indoor and outdoor option if you prefer to either bask or hide from the sun.
Up for something a tad more thrilling? Visit their Aquapark equipped with awesome slides and jacuzzis!
Address: Türkler Mahallesi, Gölcük Caddesi, No:19, 07407 Alanya/Antalya, Turkey
7. Selge Beach Resort and Spa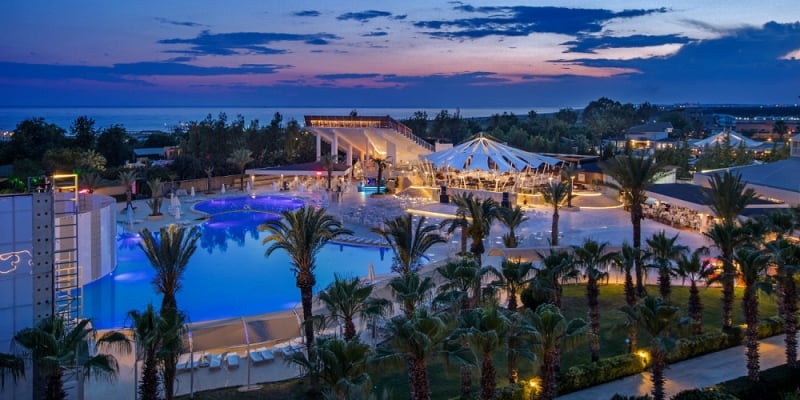 This Antalya-based inclusive resort provides wide options for ladies who want to have a little rest and relaxation time. You have everything you need to rejuvenate so that you can be your best self. This resort and spa offers swimming pools, a beach and a beauty centre that doesn't limit to massages and a sauna. This multi-award winning resort will ensure that all your needs are rightfully met.
Address: Kızılağaç Mahallesi, D:62, 07600 Manavgat/Antalya, Turkey
8. Green Anatolia Hotel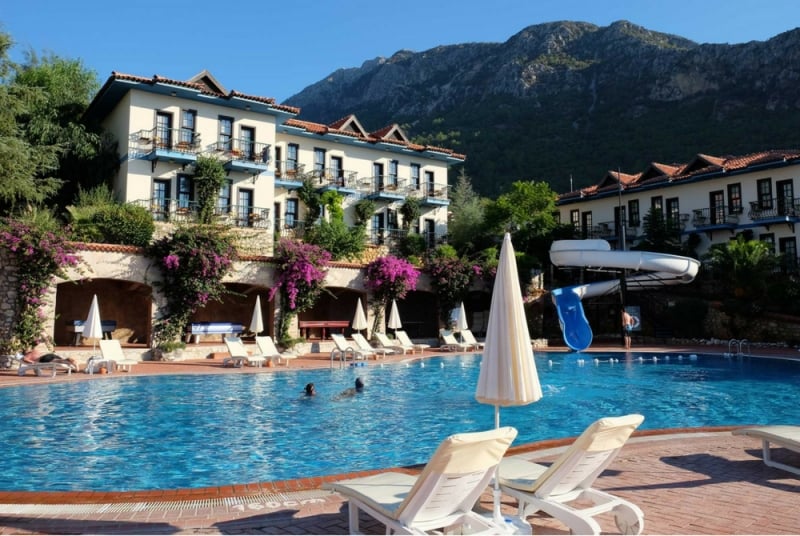 This modest hotel is located in the small village of Ovacik in Turkey's Fethiye district. Aside from housing a ladies-only pool, Green Anatolia Hotel is in close proximity to the Oludeniz Beach. Worried about food? Fret not, their restaurant provides an all-Halal breakfast.
Chill out at the spa area with a hammam, hot tub and a steam bath. All you need to kick back and relax without worry is here!
Address: Ölüdeniz Mahallesi, Babadağ Yolu, 48300 Ovacik/Fethiye/Muğla, Turkey
9. Le Vizir Center Parc and Resort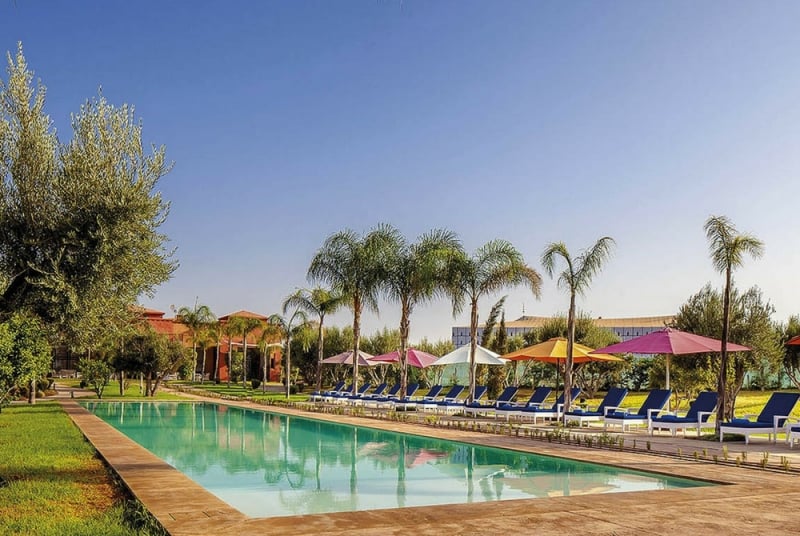 Take a break from the sand and sun to visit this oasis of Le Vizir Center Park and Resort. This resort in Casablanca, Morocco is a great place for you to unwind. They provide an array of activities from archery to zip-lines aside from a private pool available from 9am to 7pm. Alternatively, hop over to the spa just next to the pool and pamper yourself with perhaps the Vizir Gourmand chocolate-cinnamon wrap.
Address: Route de Casablanca, Ouahat Sidi Brahim, Morocco
10. Sharjah Ladies Club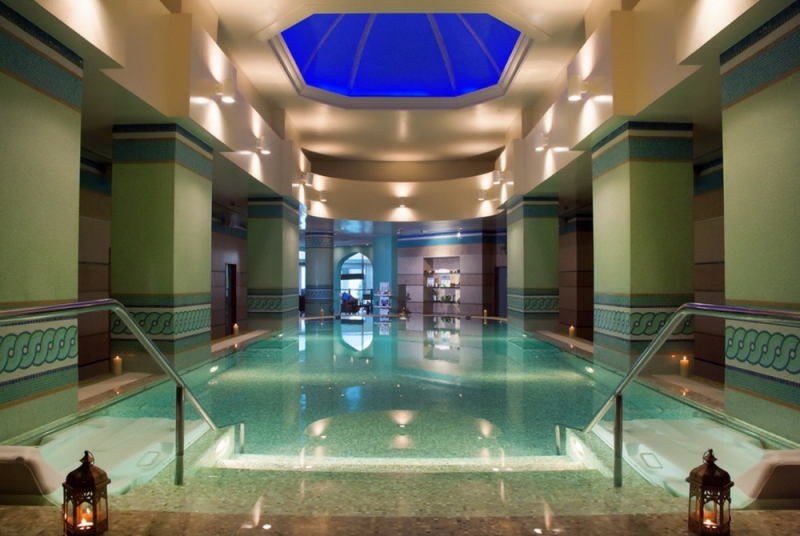 To round up this list, we have the Sharjah Ladies Club. A 10-minute drive from Dubai brings you to Sharjah in the UAE. Sharjah Ladies Club or SLC is more than just a luxe spa getaway. You can work up a sweat at their gym or join one of their many fitness classes from kickboxing to yoga.
When you're done working out, you should chill at their spa and choose from an array of spa treatments. If you're more of a sun worshipper, soak up the golden rays at their members-only beach. If you're a tourist, do note that there is a tourist package available for travellers to enjoy themselves here too.
Address: Near Radisson Blu Hotel, Corniche Street, Al Qulayaa – Sharjah – United Arab Emirates
You are now ready to plan your next getaway with your girlfriends and catch up on everything under the Sun. Remember, a little rest and relaxation do go a long way! Return feeling absolutely invigorated and recharged.