Celebrate Hari Raya at home – In light of the COVID-19 pandemic, muslims have been urged to abide by the safe distancing measures in place – transforming the traditional landscape of Raya celebrations we all relish. Gatherings across households which is an integral part of the pompous festivities marked by Muslims signalling the end of the Ramadan fast should be deferred until the restrictions are lifted. 
While Eid-Ul-Fitr observations will be hushed this year, you can still enjoy Hari Raya with your family at home. Here are some alternatives to the Raya traditions you are familiar with so you can make the best out of the situation.
1. Whip up a sumptuous meal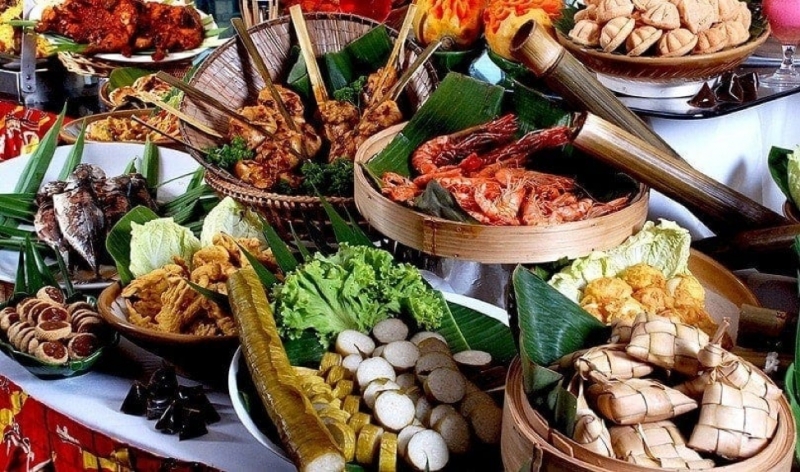 What is Eid without enormous platters of ubiquitous Hari Raya dishes spread out on the dining table and the aroma of the delectable food wafting through the air? This year, spend some time in the kitchen to master the art of preparing ketupat, rendang, sambal goreng pengantin, serunding and many other staples – treating everyone at home to some mouth-watering dishes reminiscent of the special day.
Good food is always the main attraction during any celebrations and you can keep the spirit of Hari Raya alive this year by not missing out on the tantalising fare. 
2. Bake some kuihs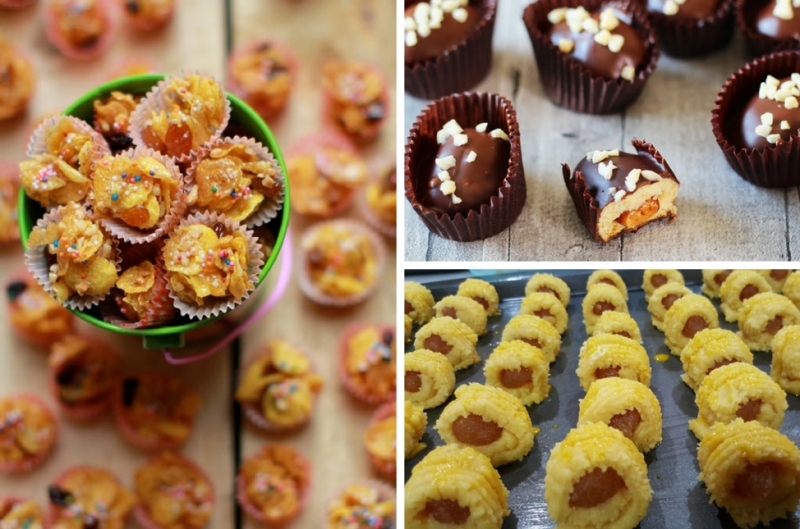 True enough, COVID-19 has inspired us to bake more with various make-it-at-home food trends taking the internet by storm. With extra ingredients in your pantry and some time to spare, you can endeavour to bake some sweet delights in bite-sized shapes to up your baking game. 
While it is usually prepared for guests, most times, it ends up in your tummy. With the safe distancing measures implemented, you will have more kuih raya for yourself this year (every cloud has a silver lining). It's time to set your oven to the convection setting and let the baking ingredients combine to form baked goods such as Kuih Tart, Kuih Bangkit, Kuih Makmur and even Tapak Kuda. Just the mere mention of it is enough to make you salivate I am sure.
3. Spruce up your home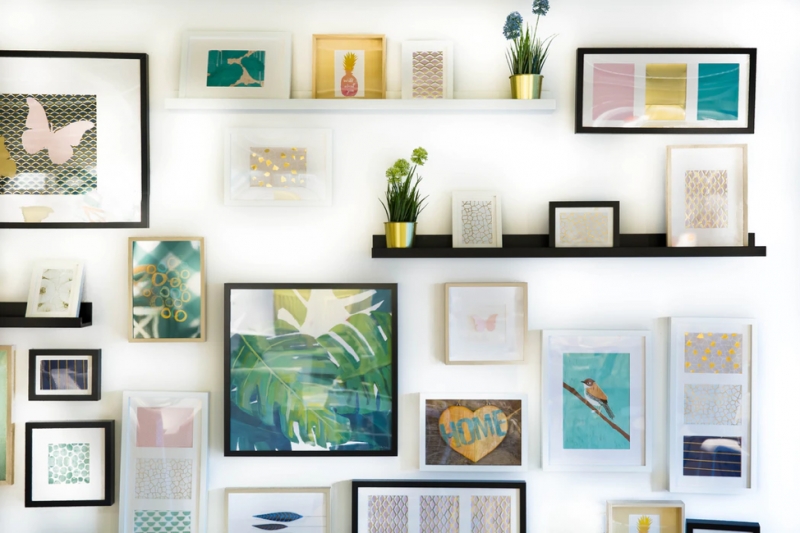 For the ultimate Raya feel, you can spruce up your home and refresh the appearance of your abode. The essence of Ramadan is shedding bad habits and taking control of one's behaviour. This includes upholding cleanliness and it can extend to the place you spend most of your time at. 
To usher in the spirit of Hari Raya, take some time to declutter your entire home to start conquering the mess materialising. You can start off at the kitchen and move on to the bedrooms then the main area. Get rid of things that no longer serve a purpose taking up unnecessary space. The mantra is to not be a hoarder.
Once every nook and cranny of your house is impeccable, you can outfit your home with personality and style that you will adore. If you have the budget, consider replacing existing furniture with new ones or splashing a new coat of paint on the walls. Or else, pull out past Raya pieces and adorn your home with them. Putting up fairy lights and hanging woven ketupats will emanate the Raya vibe without question.
4. Perform takbeer online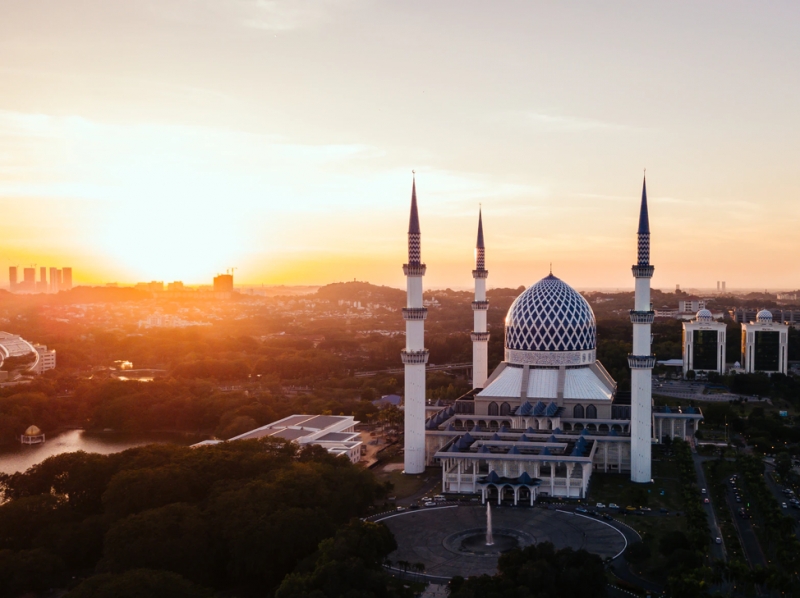 Ideally, on the morning of Hari Raya, muslims will congregate at mosques all over Singapore to perform takbeer and Aidilfitri prayers to glorify Allah (swt) and thank Him for the bounties He has given. 
This year, you can allow the melodic tune of the takbeer to resound through your own home and recite it together with family members, led by Mufti and various asatizah, via YouTube Live on SalamSG TV, Facebook (FB) Live on Muis FB and the FB pages of mosques.
Chant Allah is Greatest, there is no deity but Allah, and praise be to Allah to your heart's content – one of the greatest sunnahs of Hari Raya. 
After performing the traditional Hari Raya prayers at home, you can tune into the live Hari Raya sermon given by the Mufti. It will be broadcast over radio and various online channels such as SalamSG TV.
5. Don Raya outfits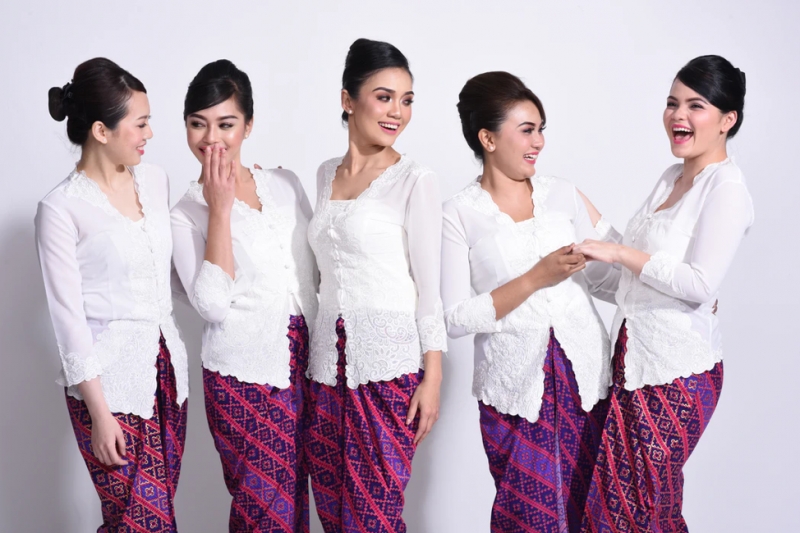 Step up your style this Hari Raya by donning classy and comfortable pieces. After a long period of being cooped up at home, you finally have an excuse to dress your best while stuck inside. 
Despite not being able to visit extended family and friends, putting on Raya outfits is something you can look forward to. With too good to miss sales going on online, you can consider purchasing new threads to reinvent your wardrobe on a budget. Opt for modest fashion – a trend picking up like wildfire. Not only does it incorporate traditional elements of Raya outfits seamlessly, it is aesthetically-pleasing. Besides, it is suitable for casual wear making it a bang for your bucks.
Alternatively, you can make do with traditional outfits that are lying in your closet. Do not forget to share your #OOTD on Instagram after getting ready!
6. Seek forgiveness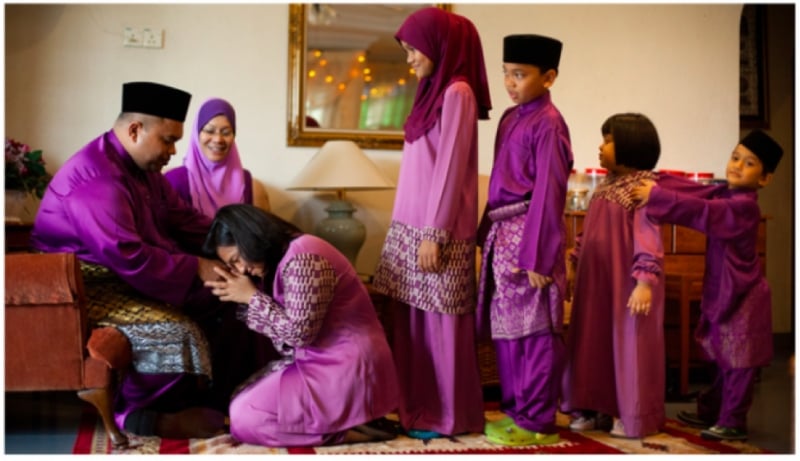 The phrase "Selamat Hari Raya Aidilfitri, Maaf Zahir dan Batin " which translates to Happy Eid Ul Fitr, I seek forgiveness (from you) physically and spiritually is often uttered during this special day. Muslims engage in the act of forgiving after a month of fasting. 
This solemn affair sees the younger person kneeling and kissing the hands of their elderly while seeking condonation for past wrongdoings to restore and strengthen the relationship.
This Hari Raya, do not miss out on this meaningful practice. Gently ask for forgiveness from those you have caused grievances and express why you are grateful to have them in your life. Go out of your way to reach out to those not living under the same roof with you by calling or dropping a text message. You must always remember that it is the thoughts that count.
7. Conduct a 'virtual visit'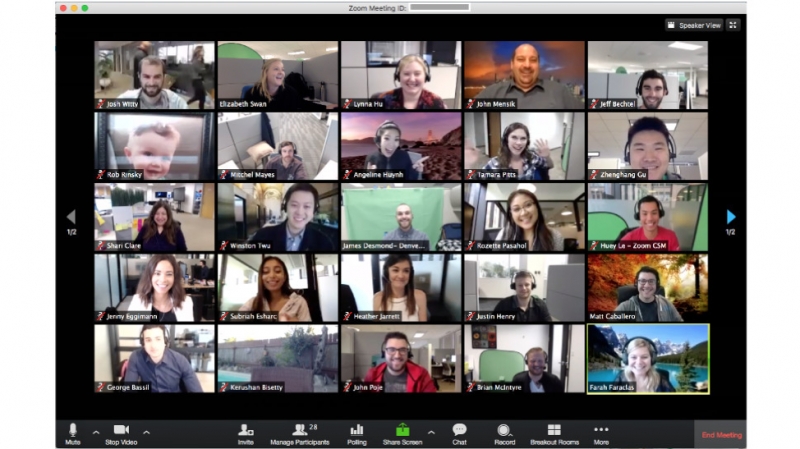 With the advent of technology, you can still see your loved ones on Hari Raya without flouting the circuit breaker rules. Thanks to the likes of Zoom and Google Hangout, you can still connect with them (while practising social distancing) easily all over the internet. Take the time to set up a video conferencing with a few of your family members to catch up and have a good laugh. Missing out on your family and friends on this commemorative day will be a thing of the past
While social gatherings have to take a backseat this year, let 'virtual visit' be the new norm this year. After all, the act of maintaining family ties is an obligation in the Islamic faith. Do not let COVID-19 hamper you from having good relationships with your blood ties as you celebrate Hari Raya at home this year. 
8. Give 'green envelopes' online

Celebrate Hari Raya at home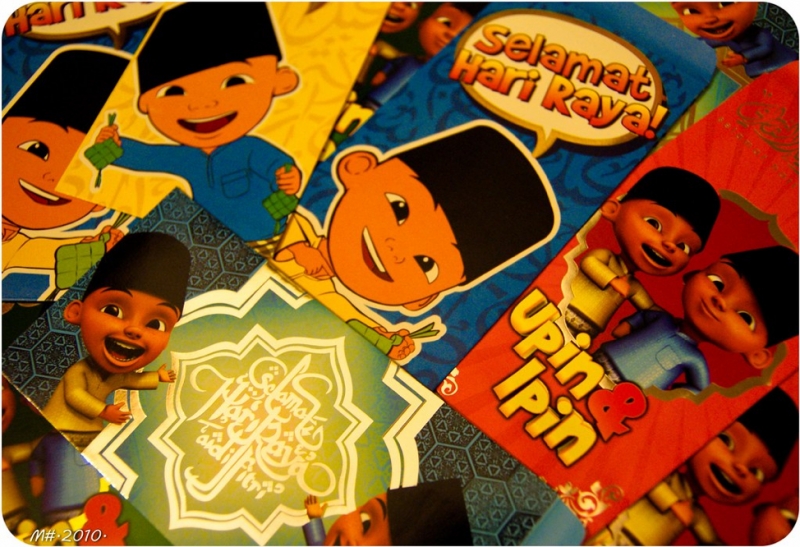 The most memorable part of Hari Raya is receiving green envelopes colloquially known as 'duit Raya' – especially for the lil ones. The idea behind distributing green envelopes is rooted in the Islamic tenet of Zakat or almsgiving.
With cashless and contactless modes of payment available, you can easily give duit Raya to your loved ones. Some services are equipped with functions that enable personalised messages. Pen a note and send some money over to them instantly. 
The COVID-19 outbreak may cause some to experience cash flow challenges as a result of the disruptions. The money you bestow – even a meagre amount – can go a long way. Remember, helping others is a core principle in Islam and the Quran highlights the importance of doing so. 
Verily, those who give Sadaqat (i.e. Zakat and alms, etc.), men and women, and lend to Allah a goodly loan, it shall be increased manifold (to their credit), and theirs shall be an honourable good reward (i.e. Paradise). – Surah Al-Hadid (57:18)
There you have it, 8 ways you can have a joyous Raya celebration at home this year. Keep the spirit of Syawal alive while adhering to measures put in place to curb the spread of COVID-19. Halazilla wishes all Muslims a very happy Eid Mubarak. 
Also read: 4 WAYS TO CELEBRATE HARI RAYA AIDILFITRI AWAY FROM HOME