AirAsia, renowned for revolutionising air travel, recently forayed into a new business venture – food delivery services. Come March, its food delivery platform, AirAsia Food, will reach Singapore's shores as it seeks new opportunities beyond Malaysia. 
With this innovation, the low cost airline highlights the importance of spreading one's wings to stay afloat during this unprecedented pandemic.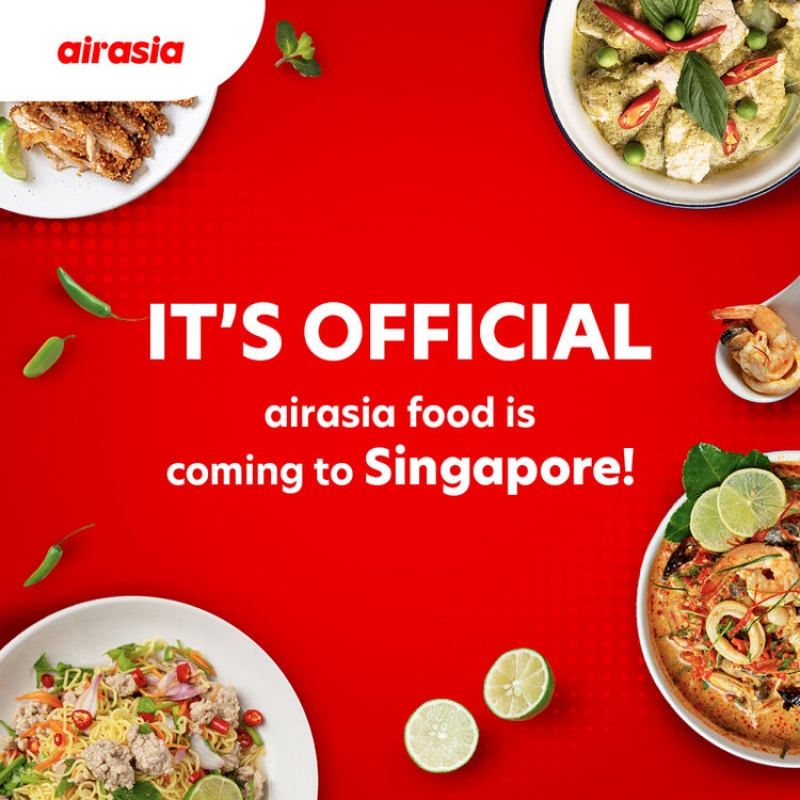 What is AirAsia Food?
AirAsia Food is a food delivery service that connects locals to a plethora of participating eateries through a seamless process. From hawker fares to international cuisines, users can satisfy their appetite simply with a touch of a button. 
It started operations in Malaysia last May – jumping on the food delivery bandwagon to survive lacklustre travel demands. Since then, AirAsia Food has 15 000 successful deliveries under its belt with 500 restaurants on board. 
While there is no specific launch date, AirAsia has obtained approvals from relevant Singapore authorities. It is currently calling on merchants to sign up by doling out early-bird rates. 
On top of food and beverage outlets, it is encouraging beauty, cosmetics, fashion, fresh produce and hotel sectors to register their interest as it is looking to expand its e-commerce offerings. 
Early-bird rates for merchants
According to AirAsia, it is offering the lowest commission rate for merchants in town. With affordable solutions that run on flat-rate plans and a fast turnaround, merchants will be able to rake in more earnings while going live swiftly.
Those who sign up before 1 March 2021 can avail themselves of an early-bird rate of 8% as opposed to its normal commission rate of 15%. Even so, its normal commission rate is significantly lower than the commission rates of other key players which is estimated to be between 25%-30%. 
How to sign up for AirAsia Food?
Merchants interested to sign up simply have to fill up this form. Alternatively, they can scan the QR code below to access the merchant sign up form. It only takes a few minutes to complete the form.
AirAsia Food for consumers 
With an escalating demand for convenience coupled with busy lifestyles, a new food delivery service in Singapore can only be favourable. Consumers can expect to access more selection of food and enjoy shorter waiting times. Plus, AirAsia's Big Members in Singapore are able to earn and pay with their BIG Points.