Even though we're a few months into the year, it's high time to revisit our ever-evolving bucket lists, don't you think? Right now, our sights are set on Southeast Asia. Home to ancient cultures, mouth-watering halal dishes, and a dizzying abundance of natural splendour, this region is one we'll definitely never tire of exploring. 
What's more, Muslim-friendly travel in Southeast Asia is on the rise, with destinations like Vietnam, Myanmar, Cambodia, and Laos welcoming travellers in pursuit of their next great adventure. Got some space on your travel bucket list? Here, we've rounded up a couple of the best Muslim-friendly cities in Southeast Asia.
Where to next? If Southeast Asia is on your bucket list, you're in luck! From now till 26 Mar 2023, book your flights with AirAsia and enjoy up to 50% OFF your tickets to destinations in Vietnam, Cambodia, Myanmar, and Laos!
Book now for travels between 3 Apr and 30 Nov 2023.
Vietnam
1. Ho Chi Minh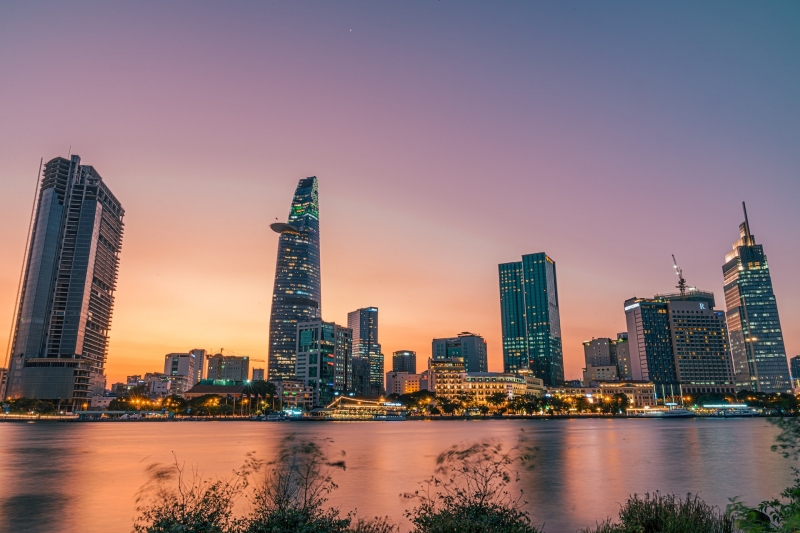 First stop is Vietnam's largest city, Ho Chi Minh City (Saigon), which lies along the Saigon River. A place equally devoted to history and modernity, this former French colonial city has something for every kind of traveller. History, culture, shopping, nightlife, and gastronomy — Ho Chi Minh City has it all in spades.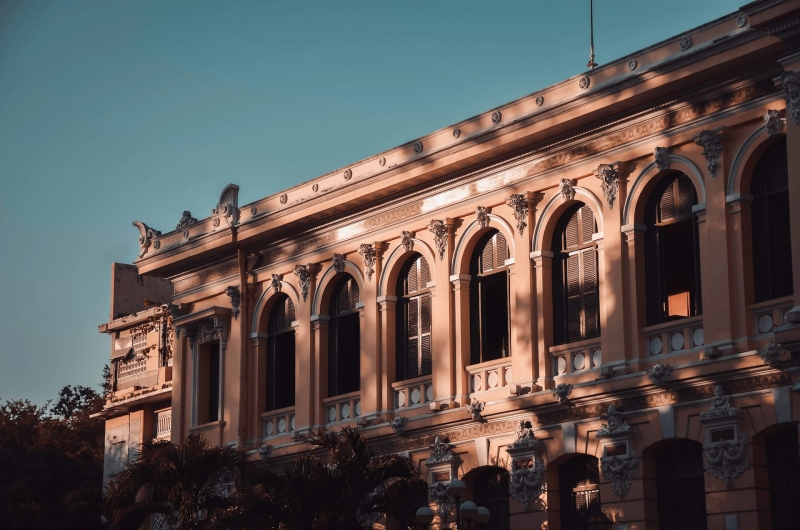 Thus, get a good mix of experiences during your travels in Ho Chi Minh. Learn about the history of the American War at the War Remnants Museum, then visit beautifully preserved colonial buildings like the People's Committee Building, Central Post Office, and Notre Dame Cathedral. 
If you're eager to shop, there's the famous Ben Thanh Market or the glitzier Dong Khoi Street. Beyond the city centre, the Cu Chi Tunnels is also a worthy day trip.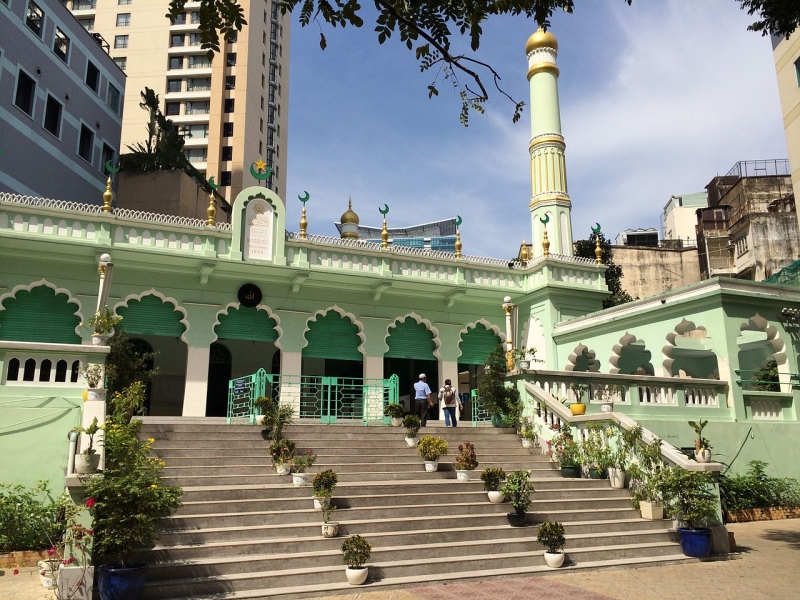 Eat some of the best halal food in Ho Chi Minh, from street food stalls to sit-down restaurants. For instance, Halal Saigon and Pho Muslim are hits among Muslim locals and travellers. Baba's Kitchen and The Daun are also popular for serving delicious halal dishes.
Additionally, Ho Chi Minh City is one of the Southeast Asian destinations with many Muslim-friendly hotels for travellers. But on top of the list is the luxurious Sofitel Saigon Plaza. For prayer, there are a variety of Ho Chi Minh mosques. Famous ones include the Saigon Central Mosque, Jamiul Islamiyah Mosque, and Al Rahim Mosque.
2. Hanoi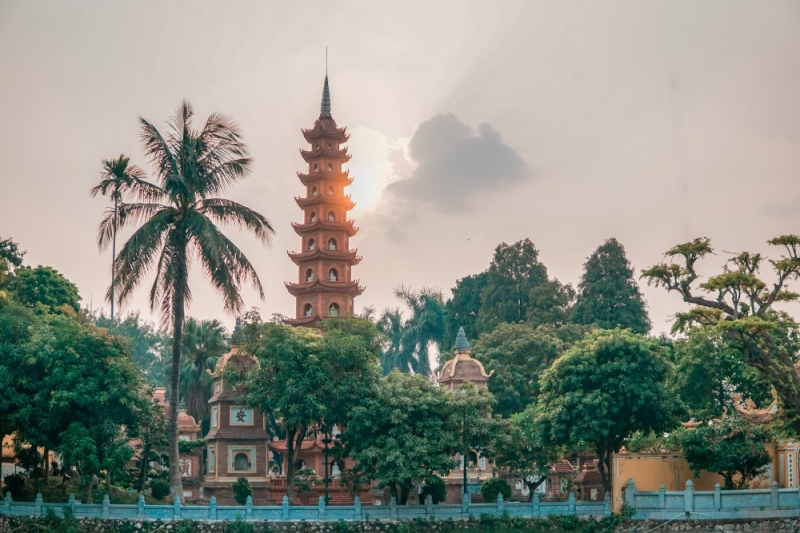 Up north is Vietnam's other major city: Hanoi. Despite being the country's capital, this northern city feels genuinely small-town at heart. A tangle of scooter-busy streets, hole-in-the-wall cafes, French-colonial neighbourhoods, riverside parks, and lively nighttime markets, it's a side of Vietnam that's a pleasure to discover.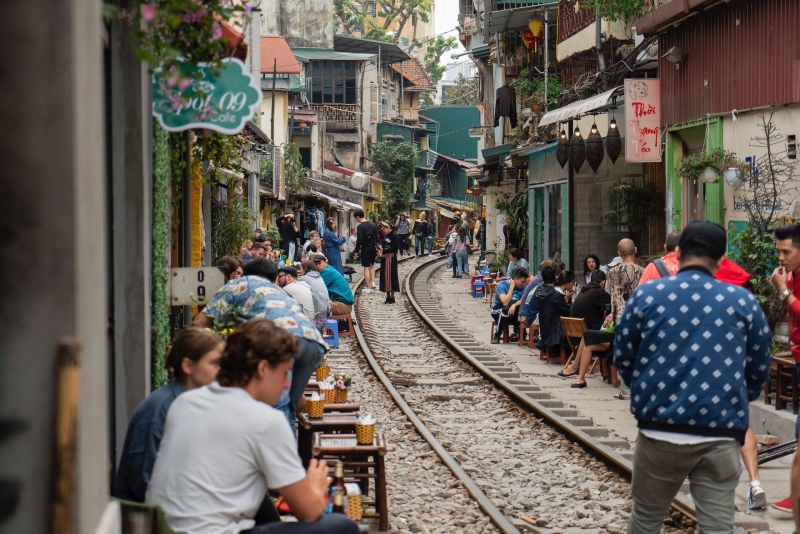 Join fellow tourists on a stroll around Hoan Kiem Lake, a splash of nature in the middle of Hanoi's lively urban streets. Cross the red bridge on the edge of the lake to reach the picturesque Ngoc Son Temple. Then when you're ready to face the bustling Hanoi crowds, head to the Old Quarter. This is the heart of the city, so make sure to spend some time eating your way through the winding alleys.
Pro tip: A food tour at night is the best way to explore the quarter — and get a taste of Vietnam's local delicacies.  
Other notable sights in Hanoi include the Temple of Literature, Ho Chi Minh's Mausoleum, and the Museum of Ethnology.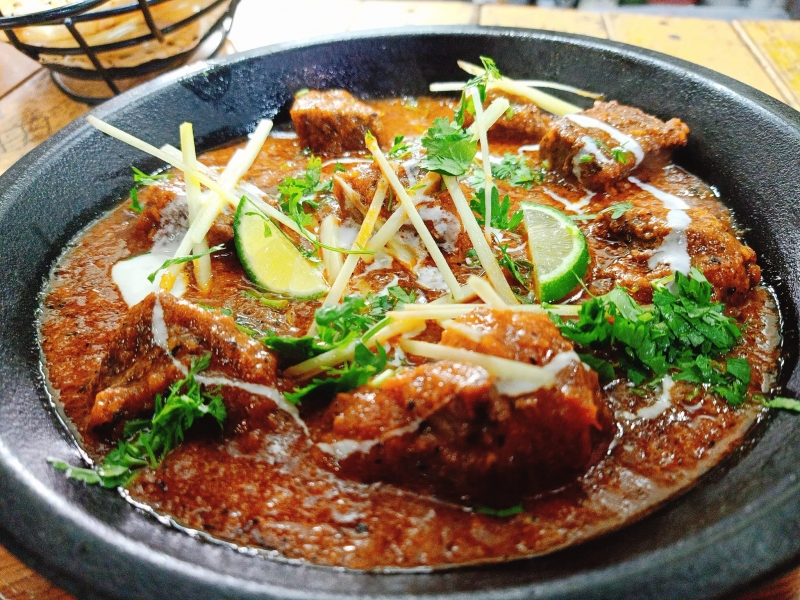 Hungry tourists can savour tasty halal fare at Nan n Kabab Halal Restaurant, D'Lions Restaurant, and Grills and Curry Indian Restaurant.
And when it's time to rest, Cosiana Hotel Hanoi is one of our favourite Muslim-friendly Hanoi accommodations. Not only does it serve halal food, but it also has prayer facilities. Near Cosiana in the Old Quarter, Al Noor Mosque provides a quiet place of worship for Muslim travellers visiting Hanoi. It is the only mosque in the city.
3. Da Nang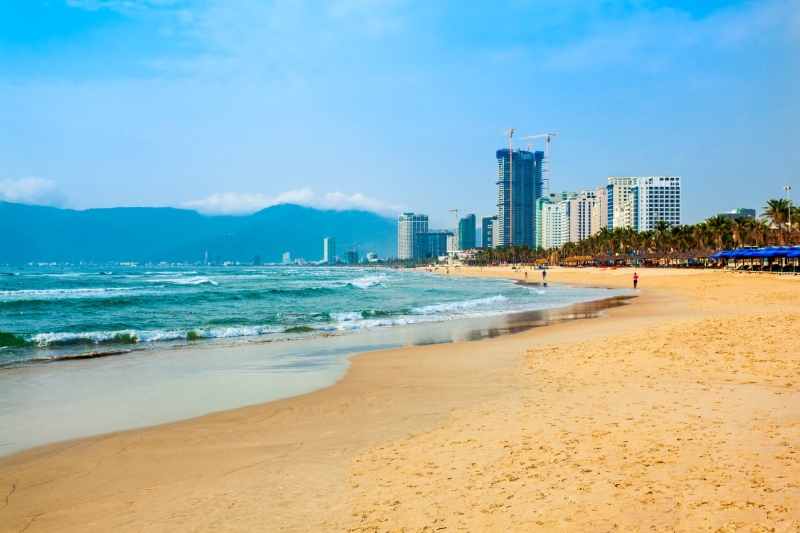 When it comes to Muslim-friendly destinations in Southeast Asia, Da Nang may be quite unexpected. It's not as equipped for Muslim-friendly travel as Ho Chi Minh, but this stunning coastal city in Central Vietnam is an underrated gem.
Golden beaches are undoubtedly the main order of business in Da Nang. Hop from one beautiful shore to the next, from Non Nuoc Beach to My Khe. Once you've gotten your fill of sun-soaked fun, explore other Da Nang attractions such as the Museum of Cham Sculpture, Dragon Bridge, and Golden Bridge.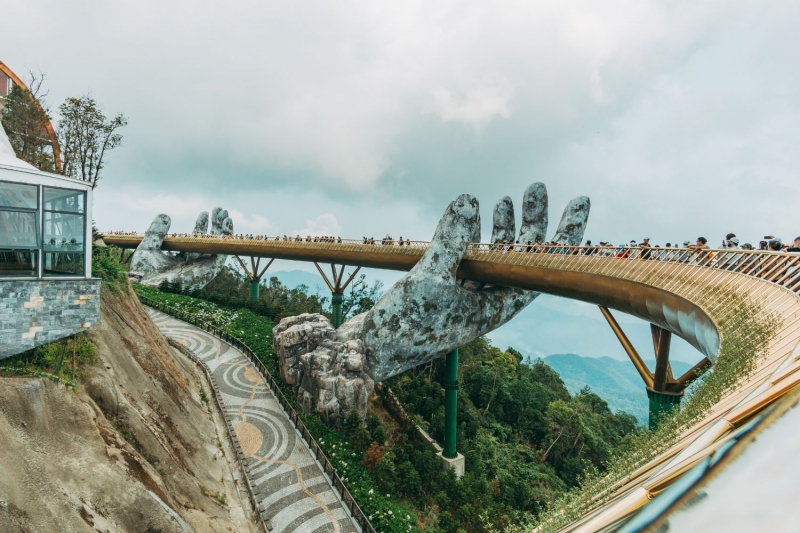 In addition, allot a day to take a trip to Hoi An Ancient Town. A short train or bus ride away from Da Nang, this UNESCO World Heritage Site is a must-see in Vietnam. You may also want to drop by the Marble Mountains, a cluster of marble and limestone peaks offering scenic views and centuries-old temples.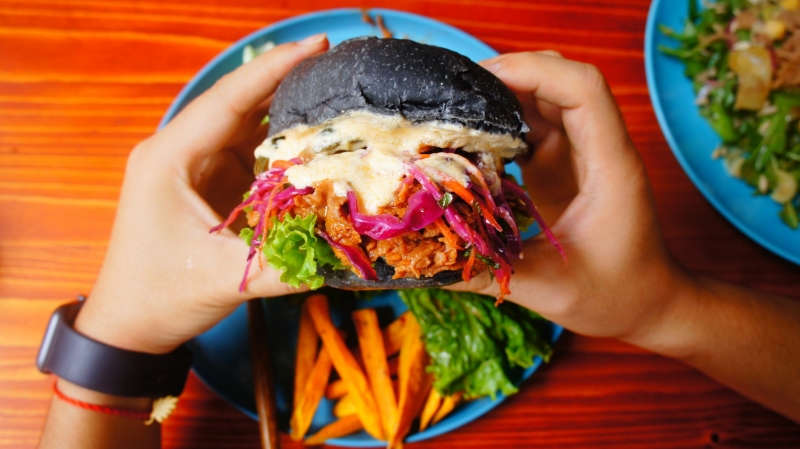 In Da Nang, Thien Ly is a halal restaurant highlighting Vietnamese flavours and ingredients, while Mumtaz Indian Restaurant focuses on Indian cuisine. To enjoy vegan fare, visit the modern Roots Plant-Based Cafe. 
Keep in mind that there are presently no mosques in Da Nang, so long-term stays may not be ideal for Muslim travellers. That said, it's still one of the best destinations in Vietnam — perfect for a few days of frolicking beach days!
4. Phu Quoc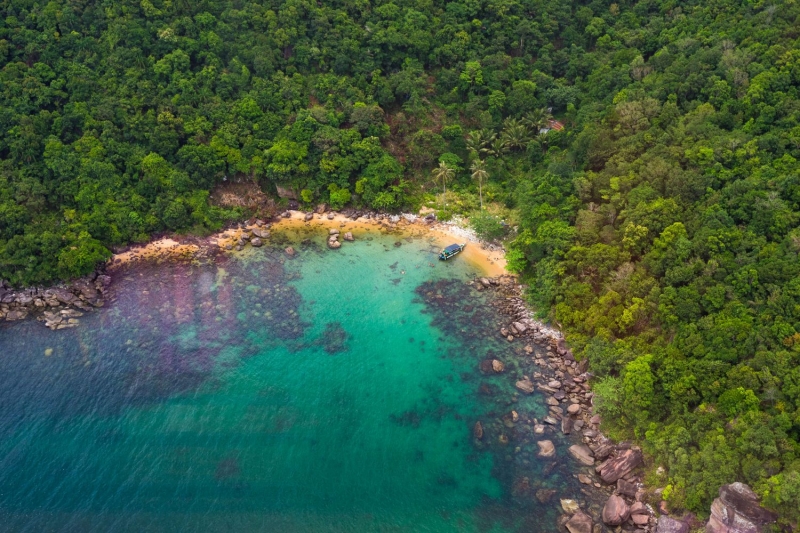 The white sand beaches and lush tropical forests of Phu Quoc have long captured the hearts of sun-worshippers exploring Vietnam shores. We concur: It may be impossible not to fall in love with the country's largest island, with its 150-kilometre coastline home to high-end resorts, fun water sports, and glittering turquoise waters.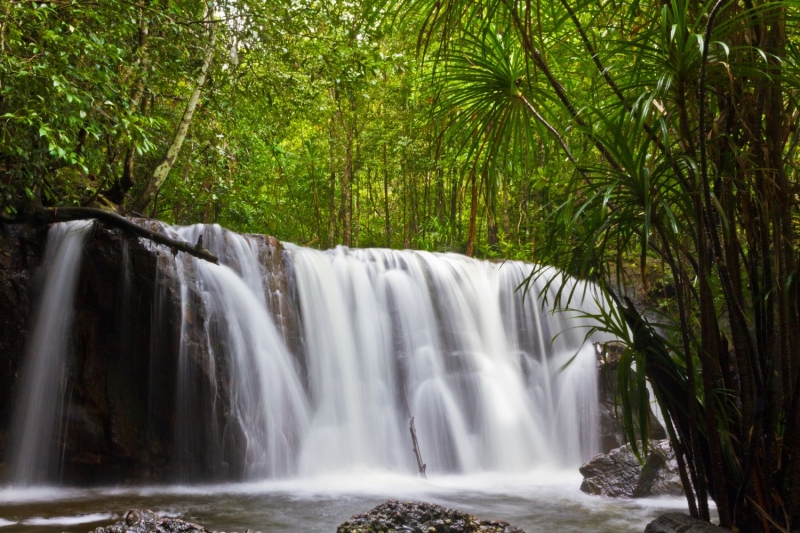 Unsurprisingly, many guests make a beeline for the beaches upon stepping onto the island. It's a challenge to pick a favourite, but you can't go wrong with the white-sand Sao Beach (Bai Sao), the 20-kilometre Long Beach, and the starfish-filled shores of Starfish Beach. 
For another kind of water experience, take a dip in the cool waters of Suoi Tranh Waterfalls. Then, wilderness walks in Phu Quoc National Park promise sightings of rare flora and fauna. The park is also a fantastic playground for various nature activities like camping and bird-watching. Families will also want to spend a day at the largest theme park in Vietnam, VinWonders.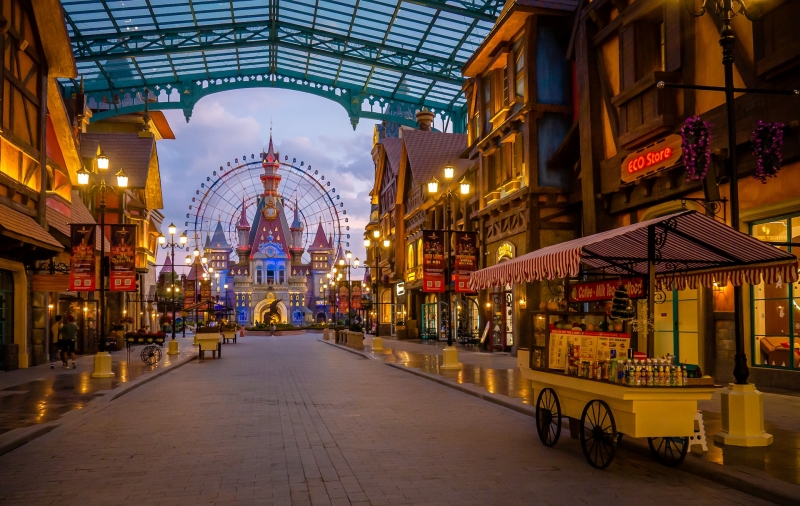 Halal restaurants are more difficult to find in Vietnam when you travel outside Ho Chi Minh and Hanoi. But the good news is Phu Quoc has a variety of seafood, vegetarian, and vegan restaurants. Quan Com Chay and Khanh Ly Vegetarian Restaurant are two of the standouts.
5. Nha Trang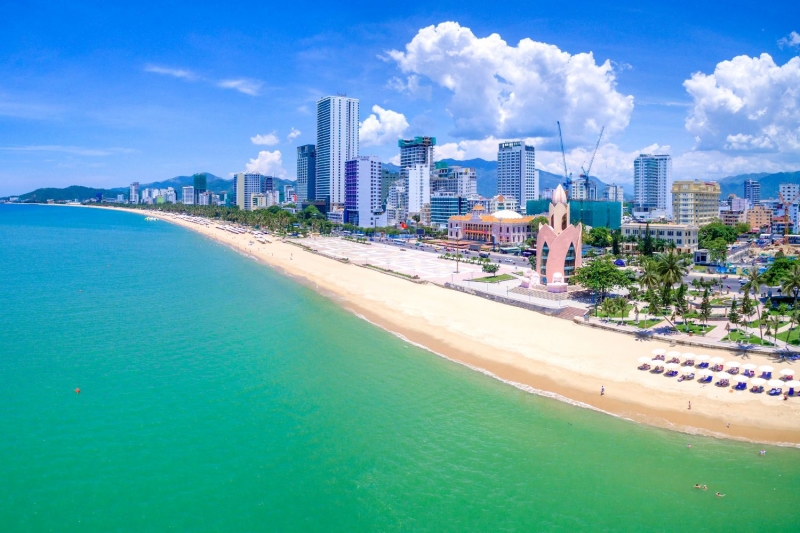 Finally, take a few days to explore Nha Trang before leaving Vietnam. The beachy city will pull you in with its picture-perfect natural vistas: a sparkling turquoise bay, green mountains, and pristine paddy fields. And in the middle of it all is a vibrant city centre with a thriving nightlife scene that plays a factor in putting Nha Trang high on our bucket list. 
You'll likely spend a good chunk of your time in Nha Trang lounging on the city's multitude of beautiful beaches. It can be hard to choose where to go, but Bai Dai Beach, Doc Let Beach, and Tran Phu Beach are some of the most beloved shores in the city. Diving is also top-notch; some say Nha Trang is the best diving destination in the country, especially between April and August.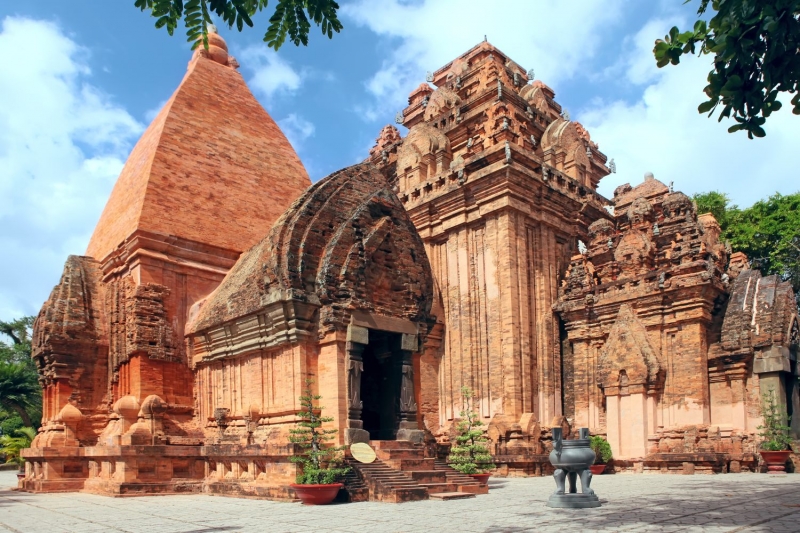 For a change of scenery, visit other Nha Trang attractions: Ba Ho waterfalls, the Cham towers of Po Nagar, and Long Son Pagoda.
Moreover, Nha Trang is one of the Vietnamese destinations that boasts a fantastic dining scene, with several Muslim-friendly restaurants. Come meal times, try dining spots like Vandana Authentic Indian Cuisine and Ganesh Indian Restaurant for delicious halal food.
Myanmar
6. Yangon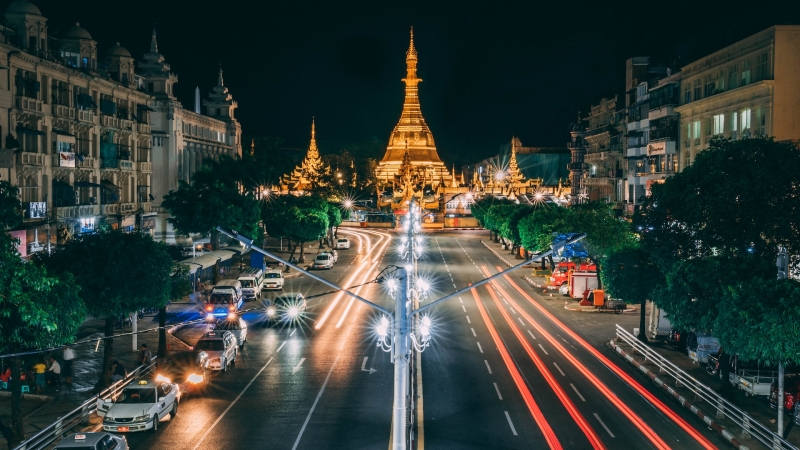 A sprawling urban hub stretching nearly 600 square kilometres, Yangon is Myanmar's largest city. Yet it offers more than just sheer size; it's also the country's commercial, cultural, and spiritual centre. Expect colonial architecture, temples and pagodas, and jam-packed roads — if Yangon has never been on your radar until now, then you're long overdue for a visit. 
Note: Although Myanmar is one of the few Southeast Asian countries that require a visa for Malaysian passport holders, we think it's definitely worth the trip!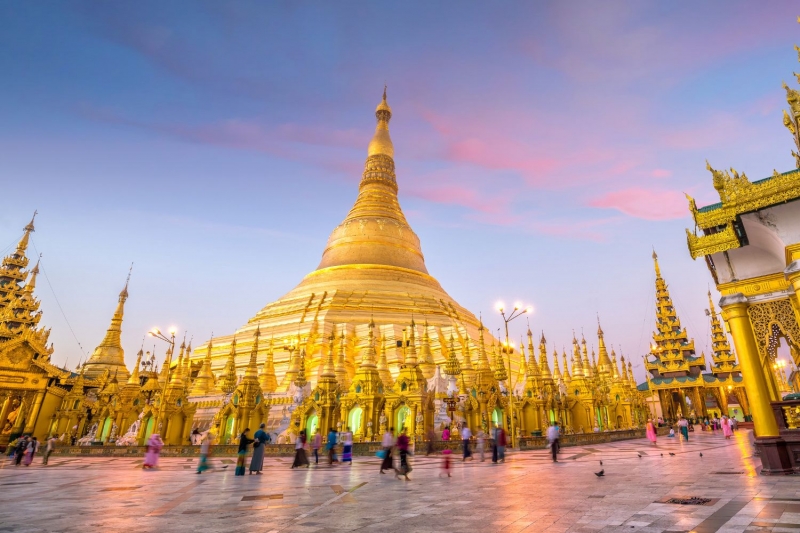 Make the gilded Shwedagon Pagoda your first stop. More than just an eye-catching attraction, the 2,500-year-old pagoda is a cultural cornerstone: It's considered the most sacred Buddhist site in Myanmar. There are other pagodas of note in Yangon — Botataung with a hair relic of the Gautama Buddha and Sule, one of the oldest in Myanmar — but the golden Shwedagon is certainly the city's most renowned landmark. 
Travellers who want a peek at local life can board the Yangon Circular Train, which will take you on a slow railway tour around the city.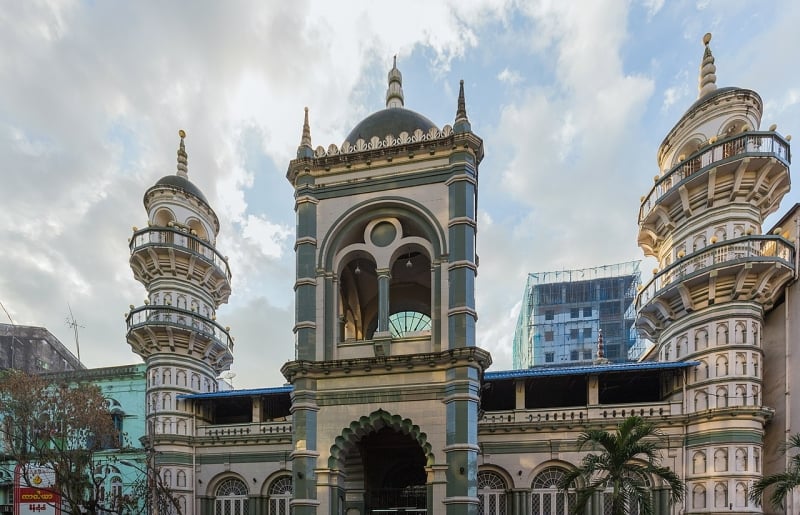 Home to a large Muslim population, Yangon is one of the best Muslim-friendly destinations in Southeast Asia. Thus, you can look forward to a pretty varied selection of dining spots serving halal food in the city. A few of Yangon's best-loved eateries include Food Fare Fusion, Mandalay Panthay Restaurant, and Golden Inya Restaurant.
Another great perk for Muslim travellers is the multiple mosques open for prayer. There's the Surti Sunni Jamah Mosque and Cholia Jamah Mosque, among others.
Cambodia
7. Phnom Penh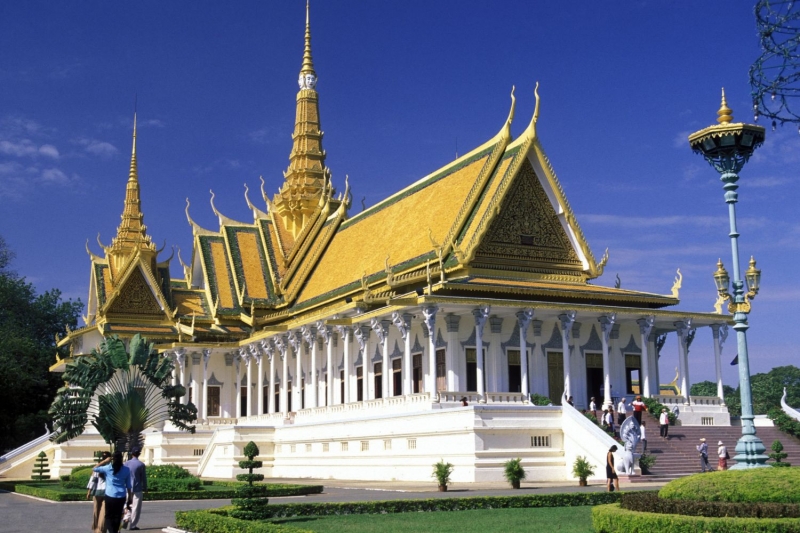 Whether you're visiting for a few days or a few weeks, it's incredibly easy to fall under the spell of Cambodia. Sitting on the banks of the Mekong River is the captivating capital Phnom Penh, a vibrant urban hub that showcases everything we love about Southeast Asian cities: busy markets, historic sites, and frenetic movement. 
Phnom Penh is rich in cultural attractions, from the Royal Palace and Silver Pagoda to the National Museum of Cambodia and Tuol Sleng Genocide Museum. Each one is worth a visit, but take your time and indulge in cafe stops and bar hopping in between.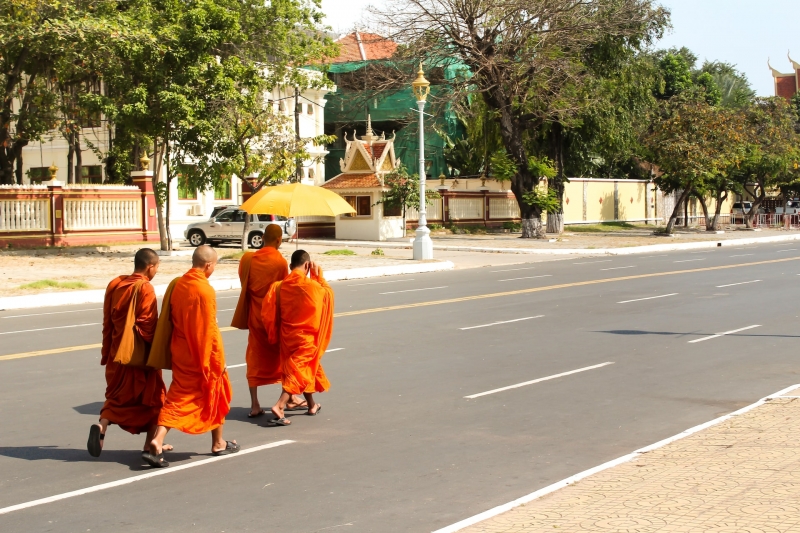 Market shopping can be a hectic experience, but if you want kitschy souvenirs to take home, you'll want to stop by the bustling Russian Market. Then at the end of the day, unwind with a relaxing sunset cruise on the mighty Mekong.
Muslim travellers on a tour of Cambodia will find it relatively easy to find halal food in urban centres like Phnom Penh. After all, it is home to a small Muslim community. Some of the halal restaurants to try include Indo Pak, Wau Halal Restaurant, and Cafe Malaya.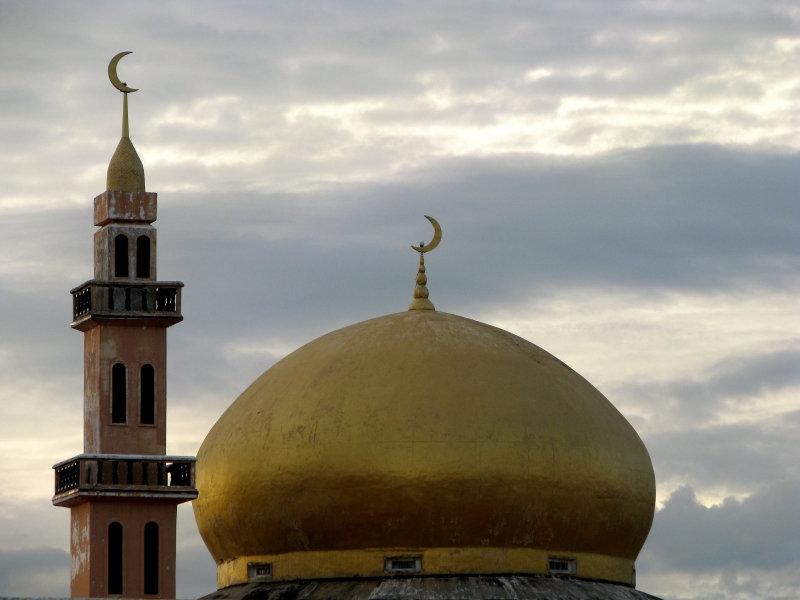 And of course, mosques are one of the most important factors in choosing Muslim-friendly destinations in Southeast Asia. There are a couple in Phnom Penh, with the most popular being Al-Serkal Grand Mosque. A pretty mosque also sits near Boeng Kak Lake.
8. Siem Reap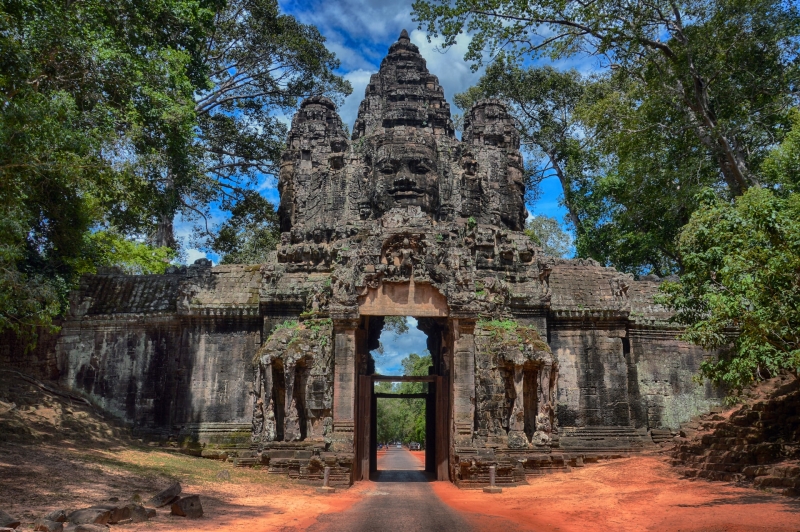 Best known as the gateway to the magnificent Angkor Wat Temple Complex, Siem Reap is a backpacker's paradise. Travellers fresh from their wat hopping adventures keep the energy high in the city, weaving in and out of Siem Reap's small cafes, nightlife spots, and up-and-coming art galleries.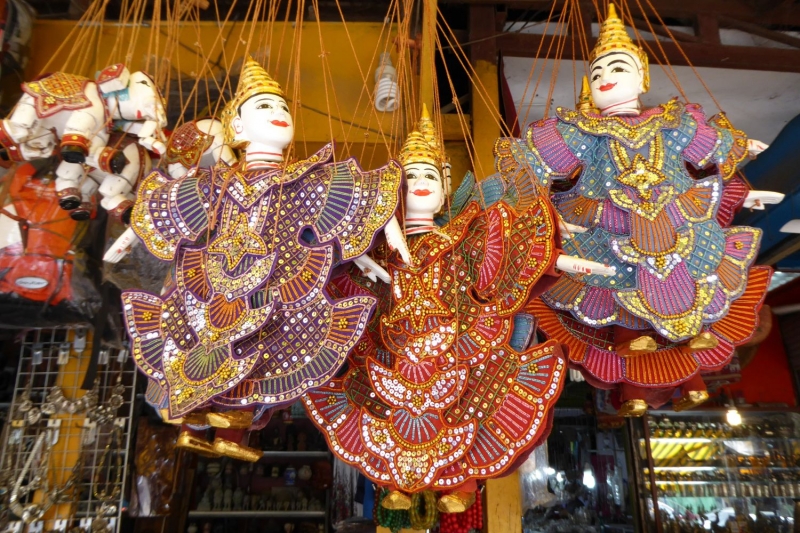 Beyond the breathtaking temples of the ancient Angkor Wat — which will take up a day or two of your trip to Siem Reap — there are plenty of hidden charms here. Explore the sleepy Cambodian countryside and discover smaller temples by bike, motorcycle, or even horseback. Then after sundown, night markets like the Angkor Night Market and Siem Reap Art Centre Night Market light up the streets. 
Other tourist attractions are the Cambodian Landmine Museum, Siem Reap River, and the nightly Phare, the Cambodian Circus. When it comes to Muslim-friendly destinations in Southeast Asia, you'll have plenty to do in Siem Reap.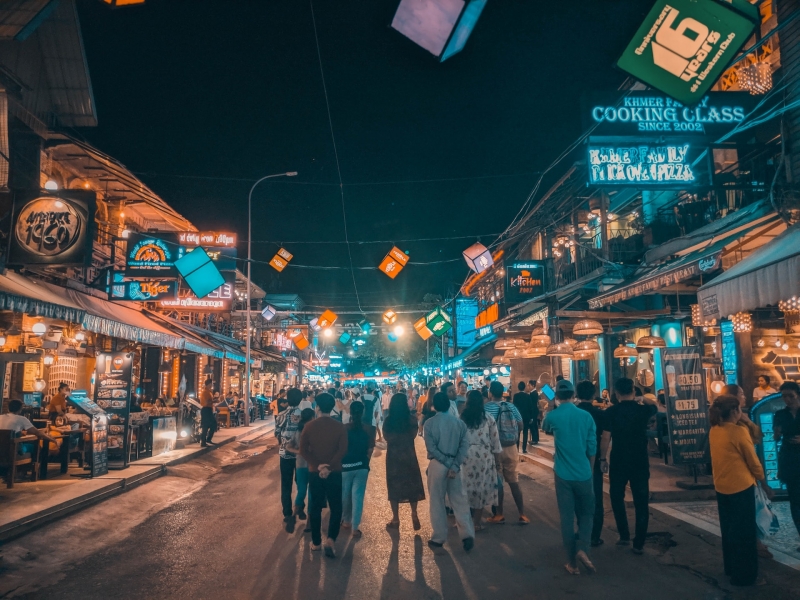 Like Phnom Penh, this enigmatic city is home to a modest population of Muslim locals. That means tourists can look forward to a wide range of halal eateries in Siem Reap, including Muslim Family Kitchen, Cambodian Muslim Restaurant, and Angkor Halal Restaurant.
For prayer, Siem Reap has one mosque: Masjid Neakmah.
Laos
9. Vientiane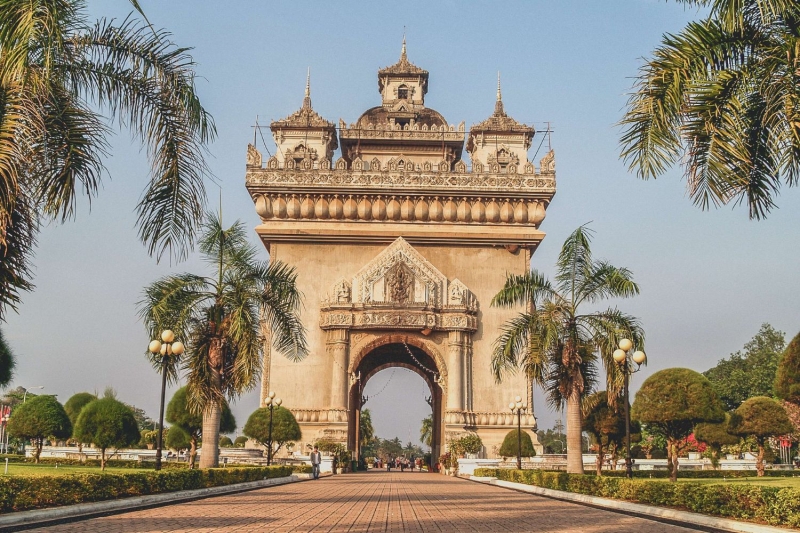 Finally, fly to Vientiane in Laos. A laidback city compared to its louder Asian neighbours, this Laotian destination appeals to slow travellers who don't mind taking it easy. 
There are fewer tourist attractions in Vientiane compared to other capitals, but that's precisely the charm: You can browse local markets with friendly locals, visit the Lao National Museum and Golden Stupa, and then end the day by watching the sun set over the Mekong. If you're up for nature outings, a day trip to Vang Vieng will yield activities like caving, hot air balloon riding, and swimming in hidden lagoons.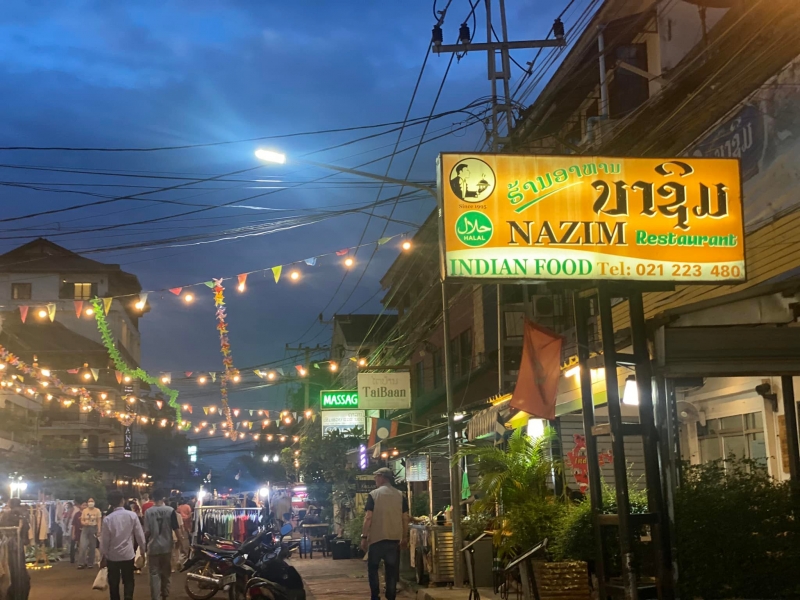 Like other Muslim-friendly destinations in Southeast Asia, Vientiane hosts an array of local halal eateries like Nazim Restaurant, Vieng Restaurant, and Taj Mahal Restaurant. For prayer, visit Azahar Mosque or Jamia Masjid.
Ready to explore some of the most captivating places in Southeast Asia? Book your AirAsia flights from now to 26 Mar 2023 for up to 50% off going to these Muslim-friendly destinations! 
With AirAsia, you can get daily flights from Kuala Lumpur to Ho Chi Minh City, Da Nang, Hanoi, and Phnom Penh. Multiple flights a week are also available headed to Phu Quoc, Nha Trang, Siem Reap, and Yangon. 
From Johor Bahru and Penang, travellers can also catch direct flights to Ho Chi Minh City on a daily basis.
---
Brought to you by AirAsia.