Best known for its art and culture, Barcelona is a trendy and fun destination for all travellers. Home to the ethereal La Sagrada Familia and various architectural wonders designed by Antoni Gaudi, there is too much to see in this vibrant city. Located by the coast, this city is steeped with history, architecture and culture.
While there is no big mosque in Barcelona, Islam is one of the most practised religion in the city. There are many Muslim locals and centres of worship which includes 126 oratories and 264 Muslim places of worship. 
Eat 
Baritimo Restaurant 

Specialising in seafood and Spanish cuisine, Baritimo Restaurant is located in Port Vell, a prime area for sightseeing. It would be a shame to be in Barcelona and not palate the scrumptious paella – this is where you can have a taste!

The bar and restaurant are a separate area. The restaurant has a halal certificate and all meat used are from a halal source so sit back, relax by the beautiful Barcelona sea and enjoy the menu. 
Address: Moll d'Espanya, 5 Planta 2, local 212, 08039 Barcelona, Spain
Habibi Restaurant Shisha Bar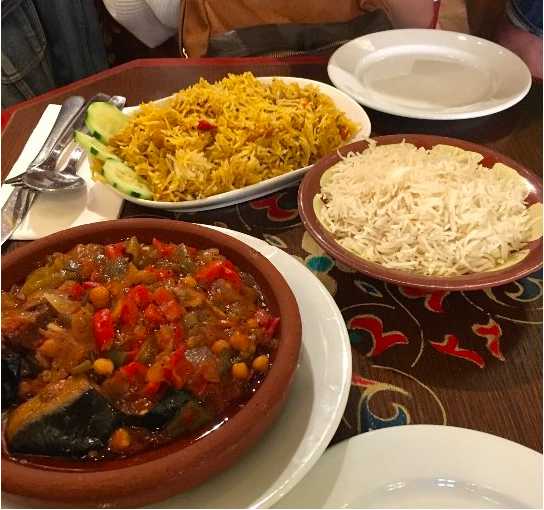 Located in the Las Ramblas area, Habibi Restaurant Shisha Bar offers a spread of Middle Eastern cuisine. Its accessibility and cosy atmosphere are also one of the perks, as commended by many patrons. Portions are often generous and of course, delicious!
Address: Rambla de Sant Josep, 75 08002 Barcelona Spain
Asador de Aranda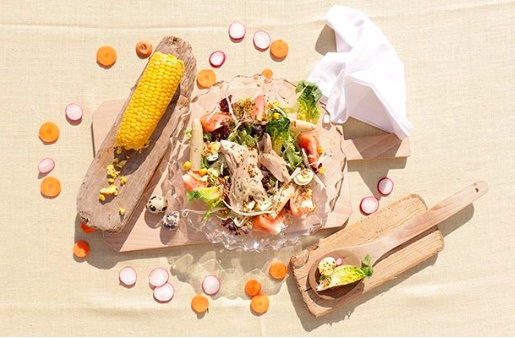 Founded in 1983, Asador de Aranda is well-versed in executing the perfect meal for its patrons. The menu is plentiful and some of the customers' favourites include the lamb and fish dishes offered.

One of the famous chef's specialties is also the lamb roasted in a wood oven with vegetables. This fine dining establishment is also certified halal so you need not be wary while you enjoy the service and the food! This is also a perfect place to bring your family thanks to the cosy and warm atmosphere of the restaurant.
Address: Avenida Del Tibidabo, 31, 08022 Barcelona, Spain
Explore
Barri Gotic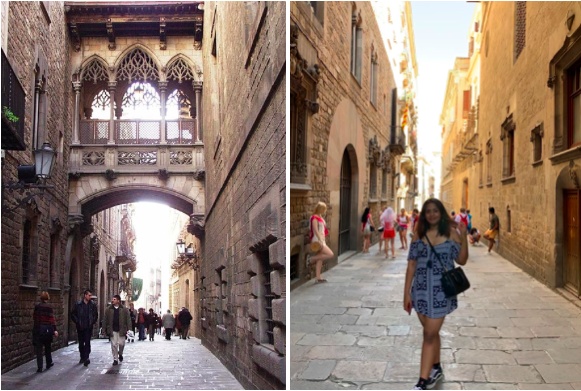 Barri Gotic or the Gothic Quarter is a wonder in the midst of Barcelona. The old brick walls, narrow streets and cobbled streets will surely take your breath away. It is part of the Ciutat Vella district where many of the oratories are also located.

This quarter houses some of the oldest parts of the city where many medieval monuments are located. The whole quarter is maze-like and it is a wonderful place to spend your afternoon and get lost in. 
Las Ramblas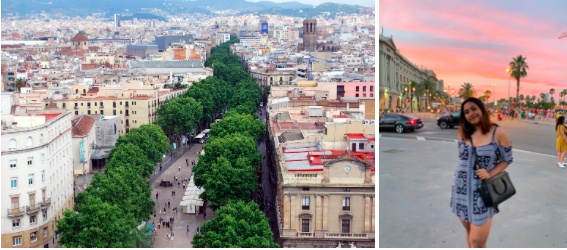 Located in the heart of Barcelona, Las Ramblas is a large boulevard that runs across the city centre. At one end is Port Vell and on the other end is Placa de Catalunya, just on the right is Barri Gotic. The buildings are low levelled so the sky is always so beautiful. You can find almost anything in the labyrinth of Las Ramblas. From souvenir shops to dessert cafes, there is always something to see and do!
In my recent travels, I spent an afternoon walking down Barri Gotic and into Las Ramblas before reaching the endpoint at Port Vell, by the sea! Watching the sunset is breathtaking and it is an experience I recommend.
La Boqueria 

Within the Las Ramblas area, a must-see is also La Boqueria. This market is one of the most famous and largest food markets in Europe. Scattered all around the market are also food places and fruit stalls with the freshest products. Even just a walk around the area, the charms of this market will leave you satisfied.
La Sagrada Familia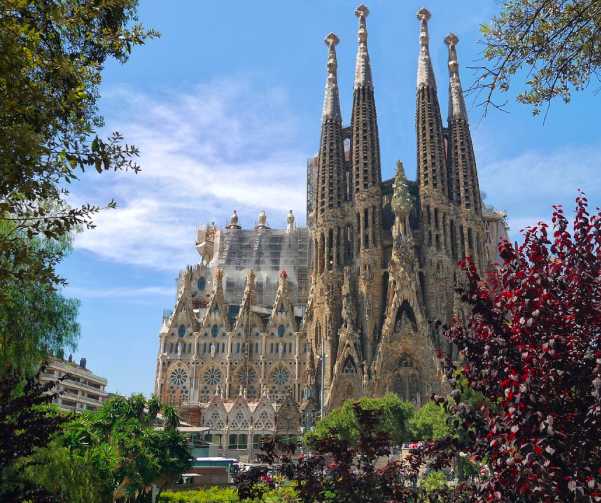 No trip to Barcelona is complete without stopping by the magnificent La Sagrada Familia, an awe-inspiring architecture that is still in construction since 1882. Designed by renowned architect Antoni Gaudi, this landmark is the most iconic building in all of Barcelona. It is insane to imagine the work and time put into this work of art which is funded mostly by private patrons and money from the tickets at the door. 
Park Guell and the other architectural wonders of Gaudi

On the same day after visiting La Sagrada Familia, a suggestion would be to walk down the beautiful streets of Barcelona to other Gaudi wonders. Sights such as Casa Mila, Casa Batllo and the infamous Park Guell.

Surely, after seeing all these wondrous sights, it will enrich your trip in this lively and artistic city. The stark difference between Gaudi's designs and all the other buildings around it will astound you!
Stay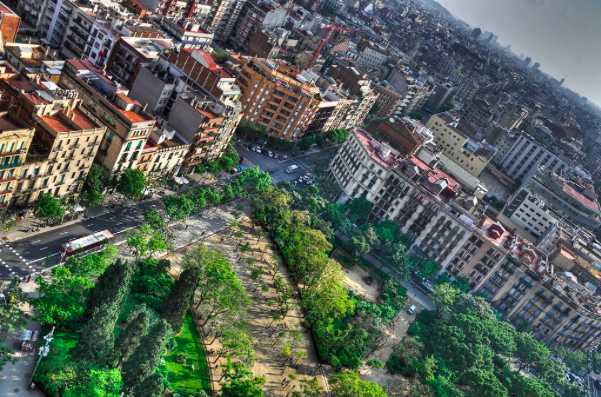 Barcelona is colourful and vibrant, always painted in bright colours all around. For me, personally, I would recommend staying in the neighbourhood of Eixample. 
Located in the heart of Barcelona, this neighbourhood is a stone's throw away from most of the sights you would want to catch when you are in this city. There is always something going on around the area and the atmosphere is always very lively. Plus, the most prominent mosque in Barcelona, Masjid Tarek ibn Ziyad, is also just 10 minutes away!
Also read: 5 Muslim-Friendly Travel Tips For Your Next Trip to Spain