Halal food hunters can be found constantly on the lookout for the new and exciting. That next place to experience superbly delectable specialities and Shariah-compliant flavours.
What better way to explore the diverse palate of the local Muslim population than through a scrumptious buffet spread?
This endeavour can sometimes prove to be a little tricky in Malaysia even for local Muslims, who are all too familiar with the feeling of uncovering a great new eatery only to find out that it isn't halal. Fortunately, Malaysia's capital city has numerous spots for halal buffet goers. If you know where to look, you'll uncover a good number of buffet hotspots offering a multitude of both the unique and familiar.
Here are a few.
1. Nook, Aloft Kuala Lumpur
Nook may be known largely for its international buffet selections but the local cuisine choices can be just as spectacular. Here, you can find signature dishes like the Sarawak laksa and the special wagyu rendang as well as an assortment of fresh seafood, mouthwatering patisseries and delightful desserts including aiskrim potong. There's also a list of Western, Indian and Chinese delicacies featured in Nook's buffet dinner sessions.
Address: No 5, Jalan Stesen Sentral, Kuala Lumpur Sentral, 50470 Kuala Lumpur
2. Restoran Rebung Chef Ismail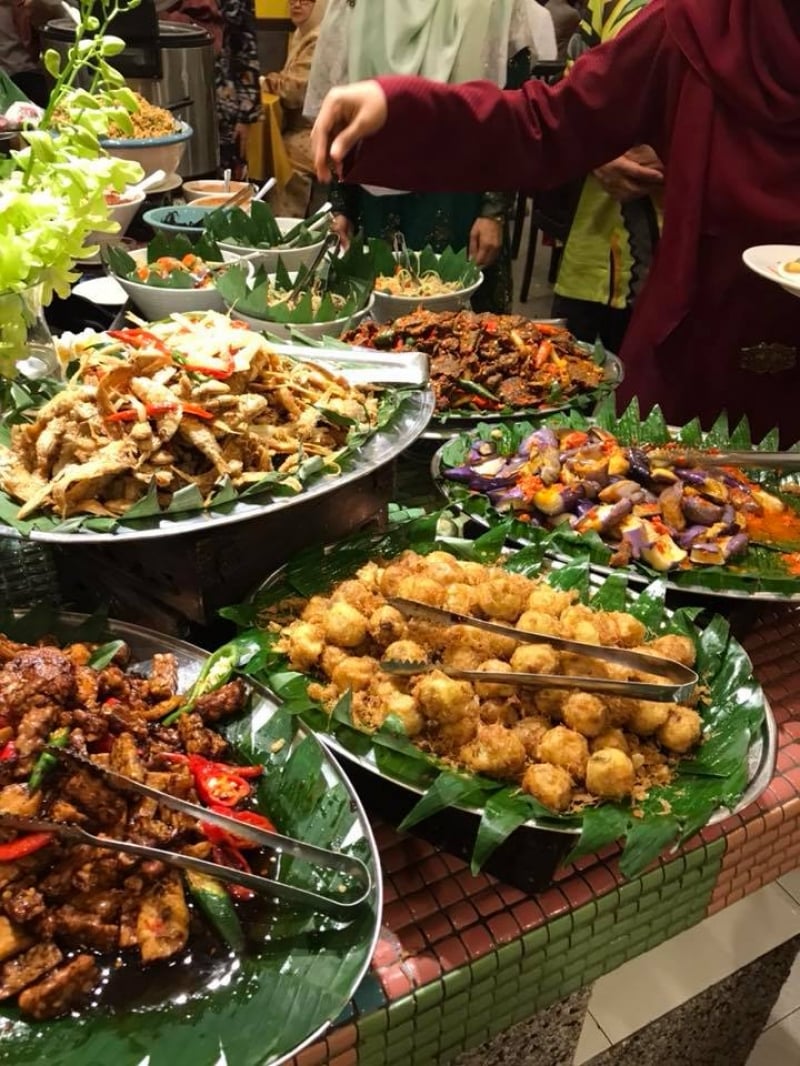 This eatery has garnered a reputation as a great go-to spot with numerous local specialities. Owned by celebrity chef Ismail Ahmad and Malaysia's very first astronaut Dr. Sheikh Muszaphar, Restoran Rebung Chef Ismail features a menu made up of iconic traditional dishes like Negeri Sembilan signatures (masak tempoyak and asam pedas) as well as laksa and bihun sup. Traditional desserts like pengat pisang, pulut durian, ABC and sago gula Melaka are also served.
Address: 5-2 Cascade Parking, Jalan Bukit Aman, 1, Jalan Tanglin, 50480 Kuala Lumpur
3. Suki-Ya at Pavilion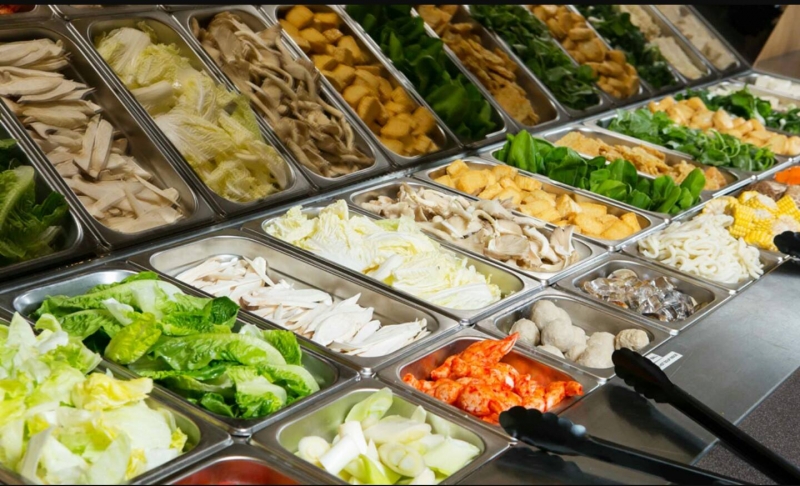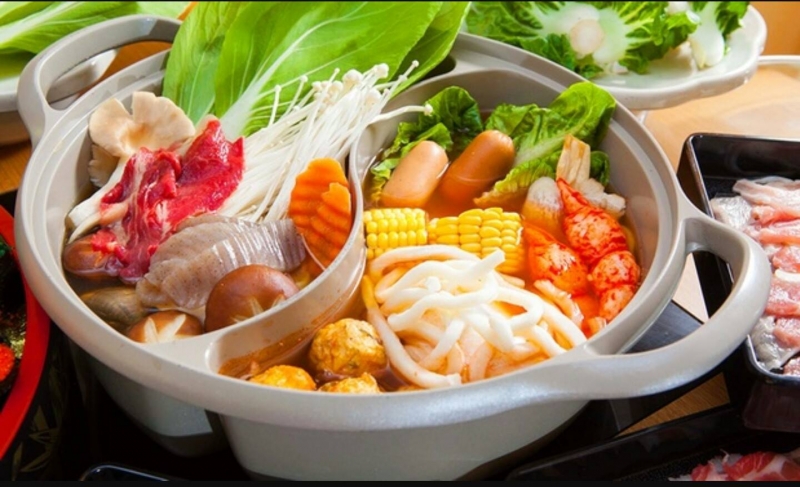 An all-you-can-eat Japanese-dish focused buffet? What's not to suki (Japanese for 'like') about that? This halal-certified restaurant has a trusted meat supplier and doesn't include alcohol or mirin in their soup bases and sauces. Diners will be able to choose from four soup bases, namely shabu-shabu, sukiyaki, miso soup and kimchi, while vegetables and meat slices are laid out in neat rows for easy access. Just in case the buffet selection isn't enough for you, Siku-ya also features a sushi and a la carte menu.
Address: 6.24.04, Pavilion, 168, Jalan Bukit Bintang, Bukit Bintang, 55100 Kuala Lumpur
4. Link Restaurant at Pullman Bangsar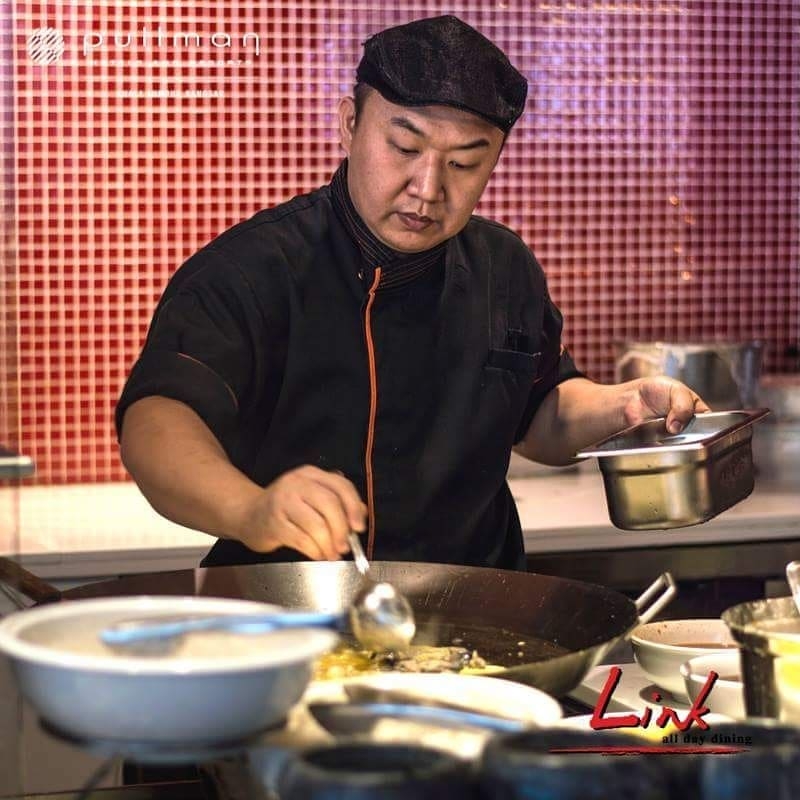 Are you prepared for a whopping set of buffet delights? With over 150 authentic local dishes and international fare, LINK Restaurant offers intriguing choices on their menus including local, Indian and Japanese favourites. Gulai dishes can be found here with different meats like beef, chicken, and mutton. After your main course, finish your feast off with local drinks like coconut and sugar cane water as well as traditional desserts such as Kuih Bangkit, Dodol and pineapple tarts.
Address: No 1 Jalan Pantai Jaya Tower 3, 59200 Kuala Lumpur
5. The Ganga Cafe at Kuala Lumpur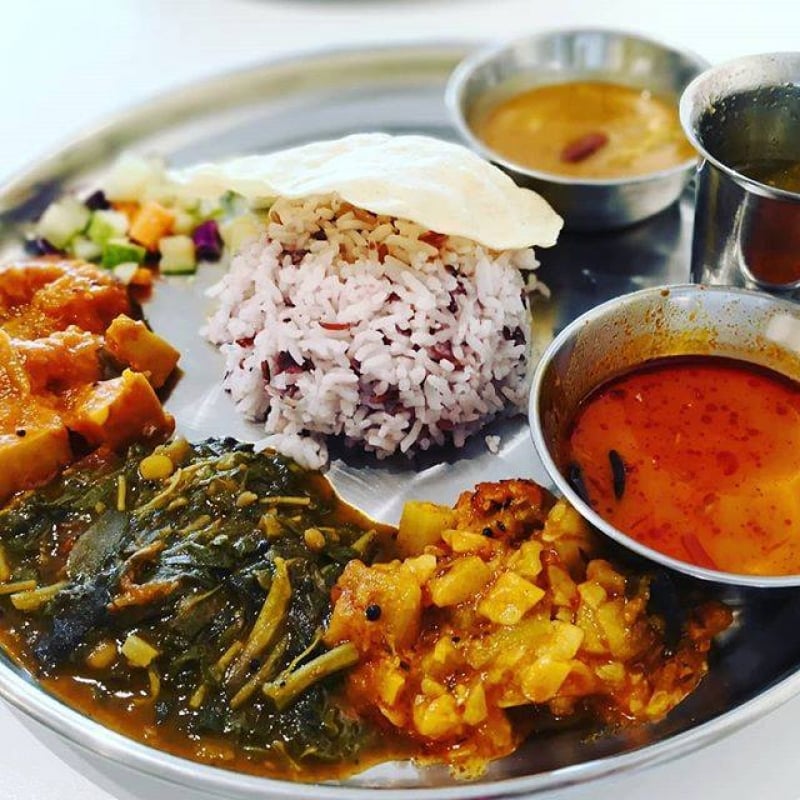 This cosy joint provides a unique buffet experience during lunchtime on Sundays that caters to not only Muslims but also vegetarians. Affordable, aesthetically on-point and totally worth it, The Ganga Cafe specialises in various Indian style dishes like chapati with sides of different curries, Bhatoora, Dudhi Chana and a free flow of aromatic masala tea and coffee to wash it all down.
Address: 19, Lorong Kurau, Taman Bukit Pantai, 59100 Kuala Lumpur
6. Red, Pullman Hotel
Not too long ago, halal dim sum was likely unheard of. However, we've seen demand grow throughout KL and a number of eateries are filling their menus with an assortment of Muslim-friendly Chinese delicacies. Red, a classic Chinese restaurant in Pullman Hotel is famous for its a la carte halal dim sum brunch and Cantonese cuisine buffet sessions. Food is made fresh by order so what this buffet doesn't include is having to rush on a first-come-first-serve basis. With over 45 separate selections on the menu ranging from dumplings and deep-fried sesame balls to custard tarts and other dim sum offerings, your search for a great Chinese buffet could very well be over!
Address: 4, Jalan Conlay, Kuala Lumpur, 50450 Kuala Lumpur
7. Meisan Szechuan Restaurant, Leo Pacific Hotel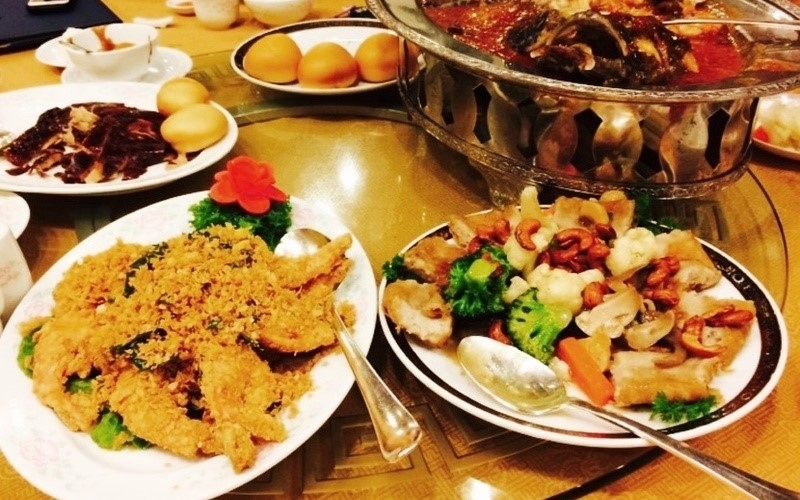 Indeed, the all-you-can-eat halal dim sum trend appears to have reached an all-time high, evident by the number of eateries offering the experience throughout KL. The Meisan Szechuan Restaurant in the Leo Pacific Hotel (formerly known as Quality Hotel) is located in Chow Kit and serves a diverse selection of authentic Szechuan cuisine daily. Salted egg yolk buns, chicken char siew pau, and prawn chee cheong fun can all be found right here!
Address: Jalan Raja Laut, Chow Kit, 50350 Kuala Lumpur
8. Melting Pot Café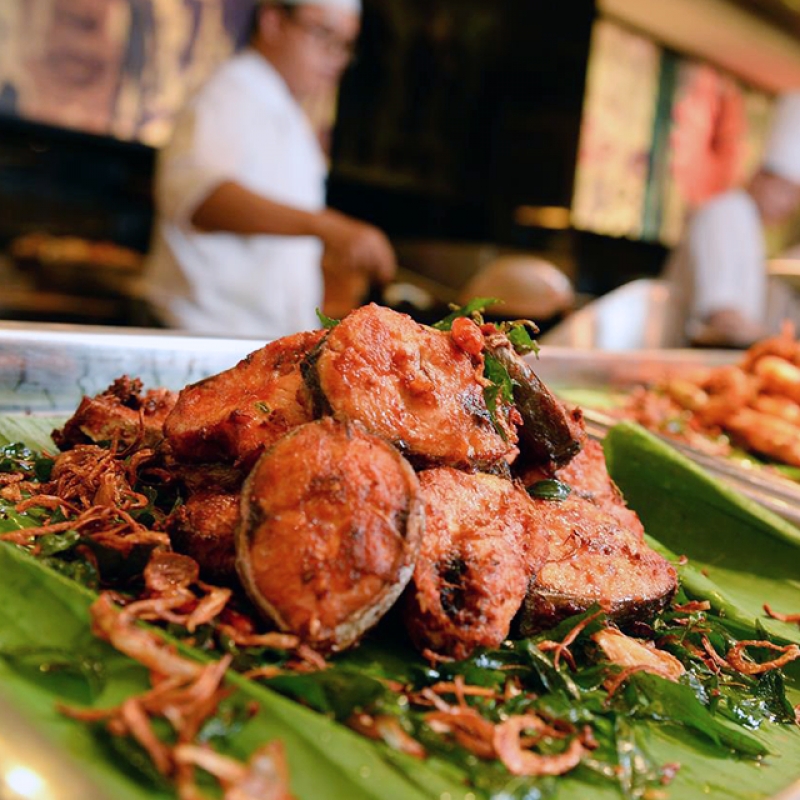 Maybe you just can't make up your mind (don't worry, we've been there before). With local and international picks in various styles and of different choices for guests to enjoy, the Melting Pot Café caters to you, the indecisive buffet go-er. Get in line and try the signature Mee Mamak or satisfy your cravings with a plate of Hainanese chicken rice. This eatery might not be open on the weekends though so you'll have to make time on the weekdays if you're planning to drop by.
Address: Concorde Hotel Kuala Lumpur, 2, Jalan Sultan Ismail, 50250 Kuala Lumpur
9. Retro Cafe, Vivatel Hotel Kuala Lumpur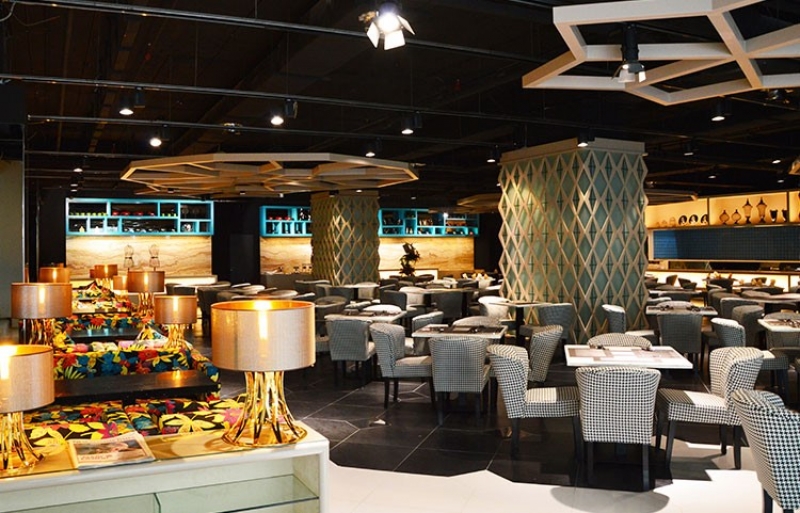 Looking for a good high tea buffet package on a weekend afternoon? The Retro Cafe in Vivatel Hotel features the best of both Asian and Western desserts. Bask in the aroma of freshly baked pastry, bread and local specialties straight out of the oven.
Address: 85, Jalan Loke Yew, Pudu, 55200 Kuala Lumpur
10. Al-Amar Lebanese Restaurant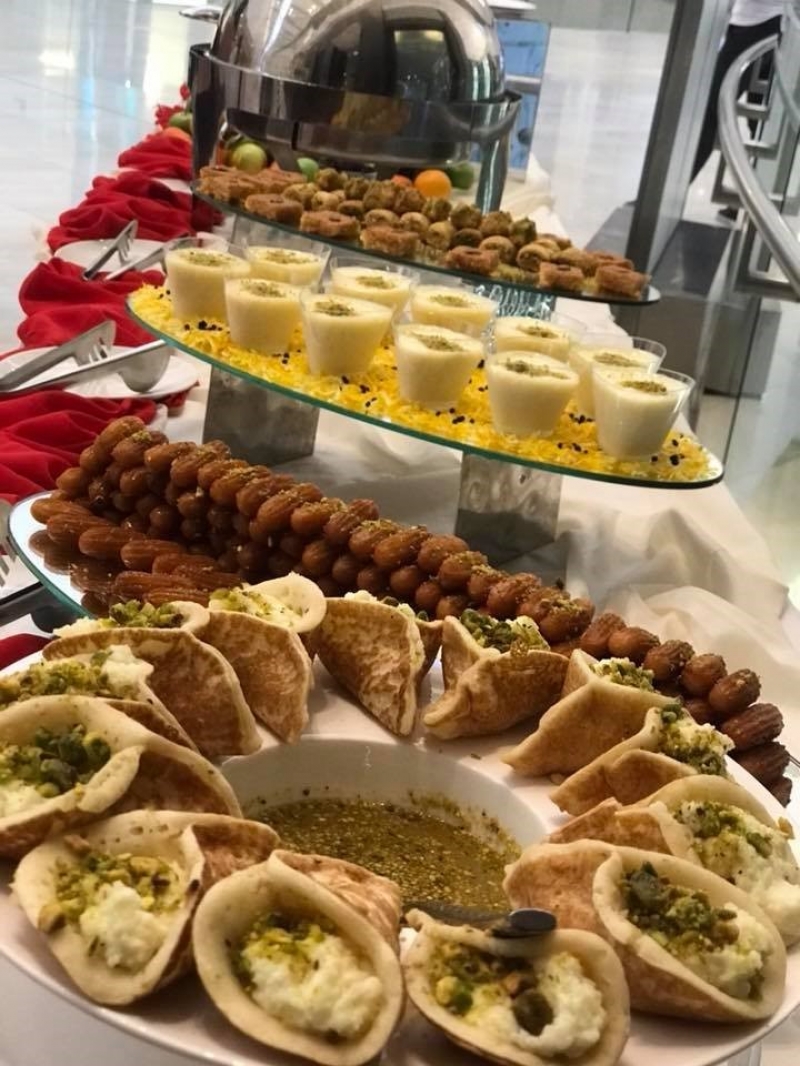 Located at the very top floor of Pavilion, this fancy Lebanese restaurant features a series of healthy yet scrumptious delights like tabbouleh and fattoush salads as well as a whole bunch of hearty main courses. Here, you will find ingredients sourced from a halal-certified supplier in Lebanon, which is what gives the food such an authentic Lebanese taste. Besides Middle Eastern choices, Al-Amar also prepares Western and Asian dishes including chicken tikka masala and quiche.
Address: Lot 6.10.00, Level 6, Pavilion KL, 168 Bukit Bintang Street, 55100 Kuala Lumpur
For all the listings above, please double check on the buffet availability and timings as some of them only swap their a la carte menu for buffets on special days.
Also read: Japan, Croatia and New Zealand to Introduce Tourist Taxes in 2019