Unlike other Thai cities, Bangkok is well-known for its bustling vibrant street life. And a big part of street life is, of course, the delicious street food. It might be difficult to suss out halal street snacks in Bangkok since it's not a Muslim-majority city.
Fret not, we've got you covered with this list of halal-friendly street food you can find in Bangkok. Depending on your preferences, look out for these sweet and savoury halal Thai snacks on your next trip to Muslim-friendly Bangkok.
Do you have a sweet tooth?
1. Mango Sticky Rice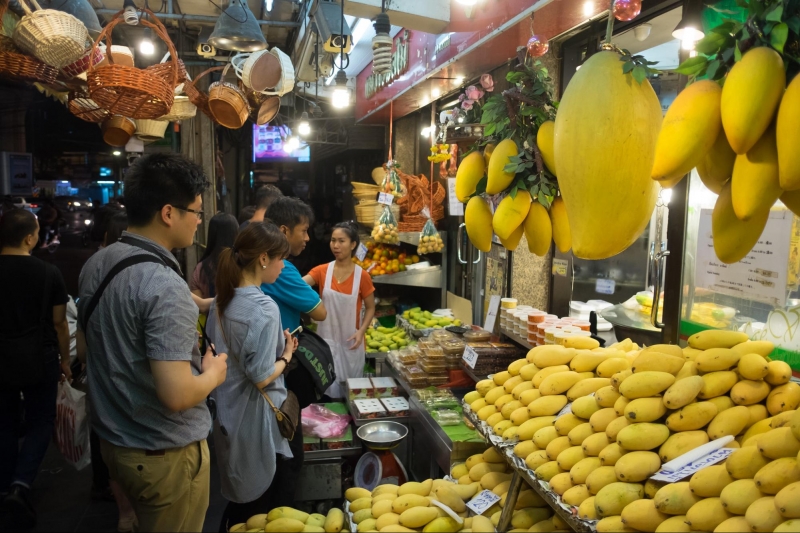 This halal-friendly street snack hardly needs any introduction. Mango Sticky Rice is a simple yet iconic dessert that's made of fresh mangoes, fluffy white glutinous rice with coconut milk drizzled on top. The mix of fresh fruit with rice and sinful coconut milk is a great way to end your meal on a sweet note.
2. Coconut Ice-cream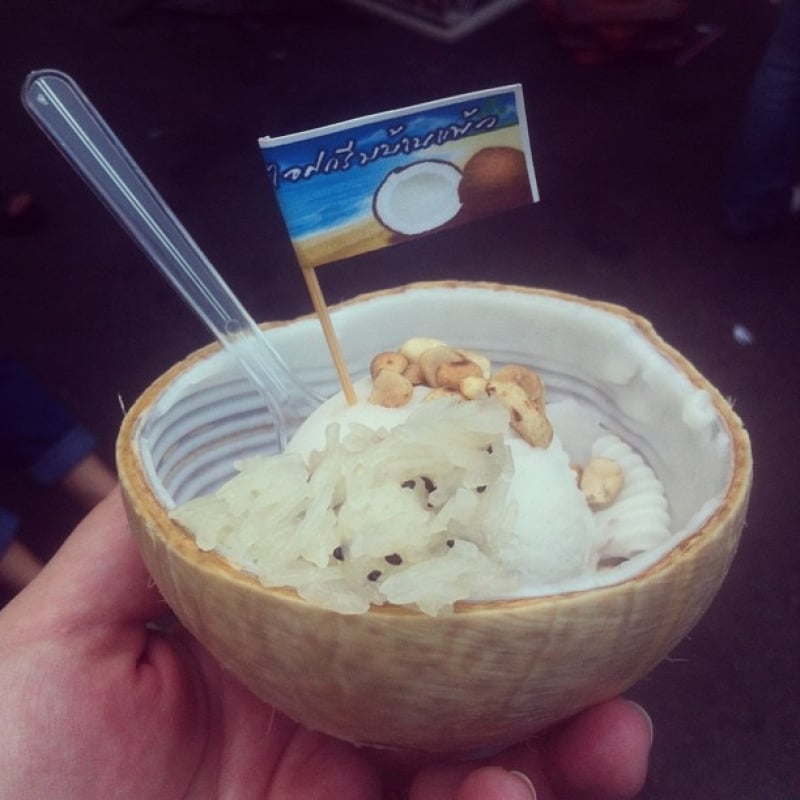 Are you feeling the Bangkok heat? Then, you should definitely cool down with a bowl of the famous Coconut Ice-cream. Imagine indulging in creamy yet cooling ice-cream after hunting down bargains at Chatuchak Market. Muslim travellers can experiment with the various kinds of toppings from nata de coco and even glutinous rice to your hearts' desires.
3. Thai Fried Pancake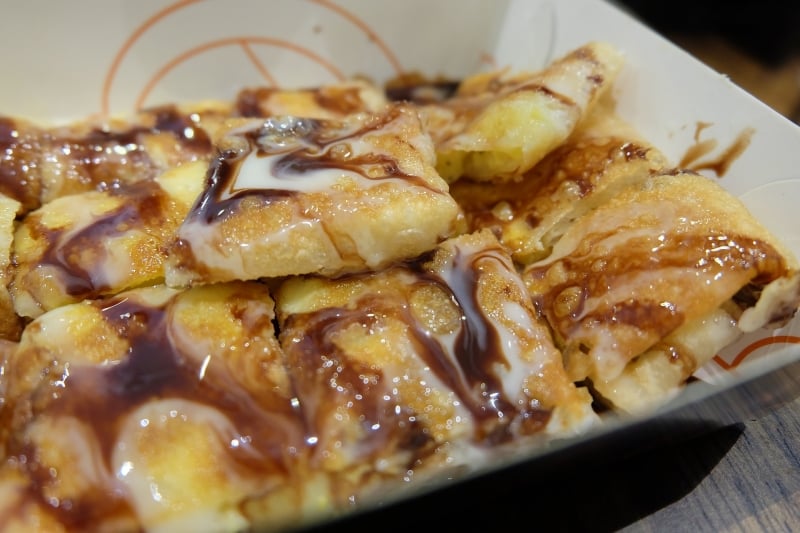 Singaporean and Malaysian travellers might recognise this halal-friendly Thai street food as roti prata or roti canai respectively. But in Thailand, this fried pancake is a sweet dessert that you have to indulge in. Take your time to select from the eclectic mix of flavours, from chocolate banana to cheese. The best part is, of course, the drizzle of sweet condensed milk that will leave you wanting more.
4. Thai Sweet Crepe (Khanom Buang)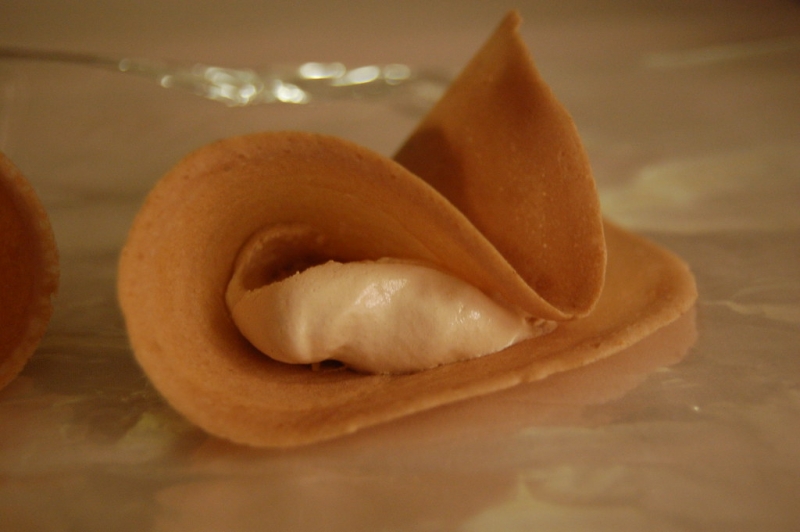 This taco-like crepe dessert is captivating with its multi-coloured filling. Khanom Buang is a halal-friendly Thai street food that has both sweet and savoury versions. If you are looking for something sweet, the mix of coconut, persimmon and golden egg yolk threads will definitely make you salivate. Otherwise, Muslim travellers should sample the savoury option filled with shrimp, egg and cilantro.
5. Thai Coconut Mini Pancakes (Khanom Krok)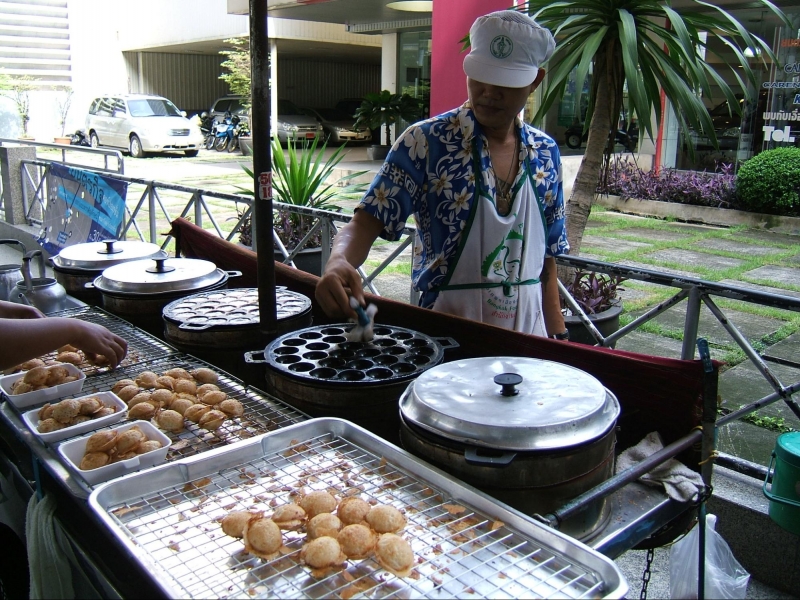 Also known as Khanom Krok, these coconut-rice pancakes are delicious bite-sized snacks you can't miss out on. A mix of coconut cream and rice flour will result in crispy yet soft mini pancakes. Do look out for both the sweet and savoury versions of Khanom Krok because each will give you a different gastronomic experience.
6. Red Ruby Dessert (Tab Tim Krop)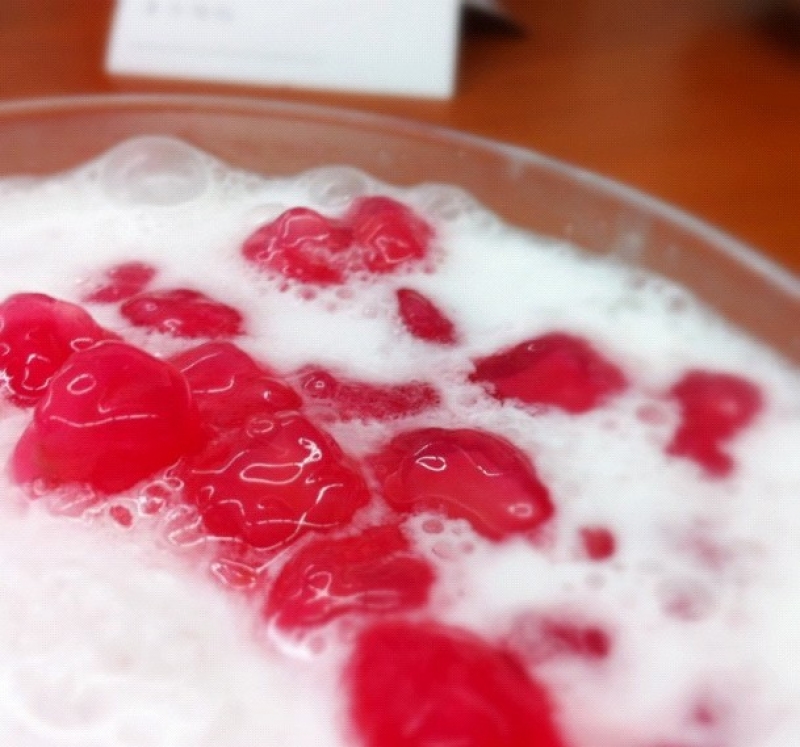 Another Muslim-friendly street food to look out if you're looking to cool down is the Tab Tim Krop or red ruby dessert. This sweet yet simple dessert is made of water chestnuts that have been wrapped in glutinous rice flour and drenched in iced coconut milk. The iced coconut milk is perfect for the humidity in Bangkok.
Looking for something savoury instead?
7. Som Tam (Papaya Salad)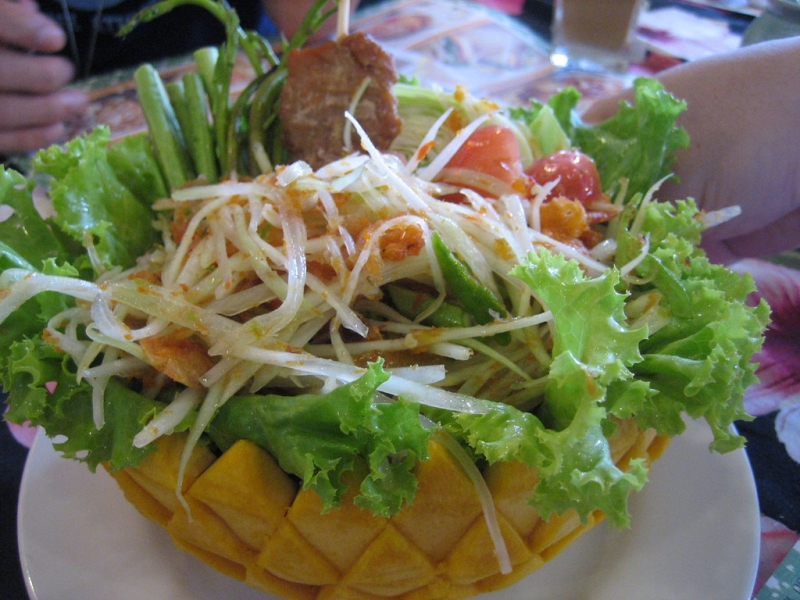 As an integral part of Thai cuisine, Som Tam or Papaya salad is a sweet and spicy dish you have to try when in Bangkok. It's made up of young green papaya tossed with crushed peanuts and sweet spicy sauce. This fuss-free street food is perfect if you're looking for something light. Som Tam is usually vegetarian as it doesn't contain any meat, but be sure to check with the stall owners before purchasing. If given a choice, Muslim foodies should definitely select soft shell crab as a topping.
8. Grilled Squid (Pla meuk)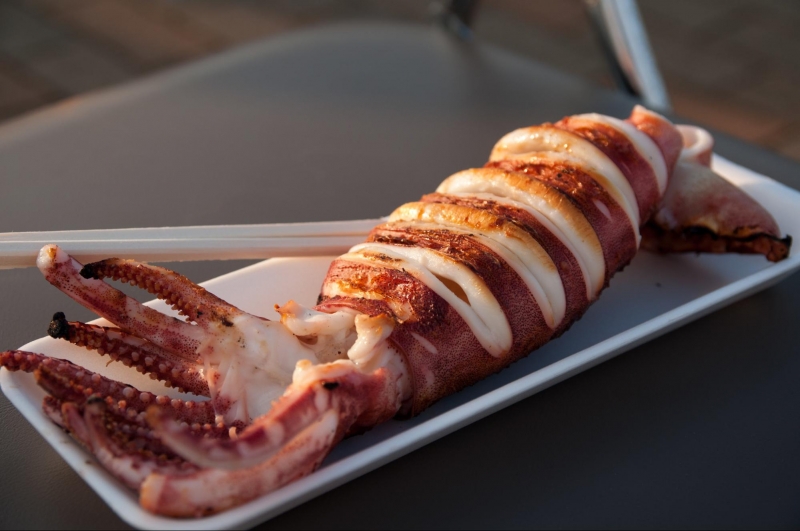 When in Southeast Asia, Muslim foodies cannot miss out on the fresh seafood. Pla-meuk is a simple dish you could easily find anywhere. It's squid that been charcoal grilled to perfection and typically served with a side of spicy sour Thai sauce. Be sure to eat it when it's hot!
9. Fried Quail Eggs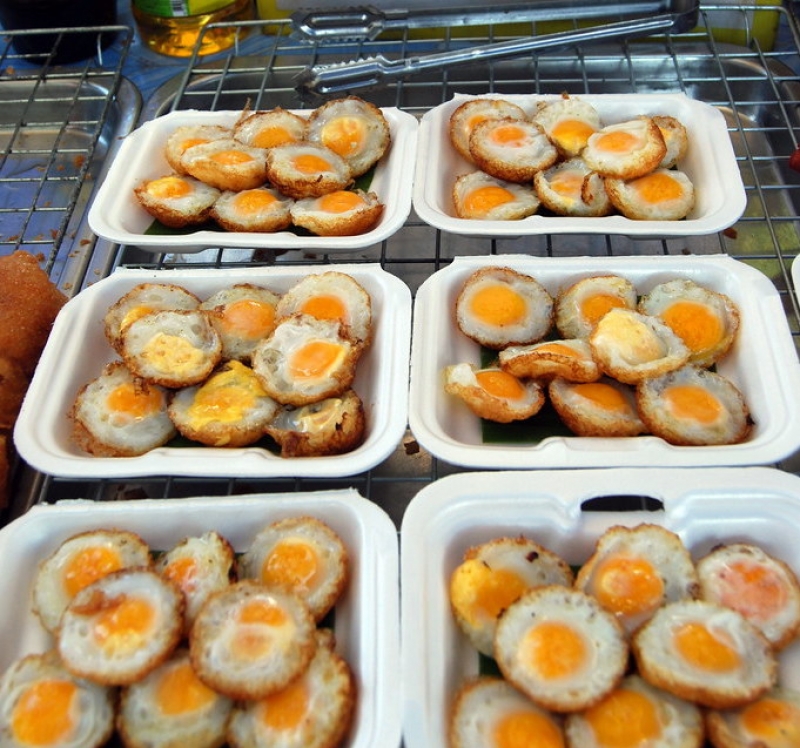 Don't underestimate this egg-citing halal-friendly street snack! Fried quail eggs are uncomplicated street bites that can fill you up pretty easily. It's just fried quail eggs seasoned with some salt, black pepper and spices. Not only could you easily locate these snack, but Muslim foodies could also eat this on the go.
The next time you find yourself in Muslim-friendly Bangkok, be sure to check out these halal-friendly snacks. Its local street food is a great way to explore what Thai capital has to offer. Be sure to pack your stretchy pants! Trust us, you'll need it.