Afternoon tea is the perfect time to fuel yourself with delicious desserts and artisanal drinks. Take your pick from luxury high tea buffets, quaint bakeries and hipster cafes to appreciate an eclectic spread of baked goods over a cuppa. Here are some of our favourite places in Singapore where you can spill the tea with your best friends!
1. Carousel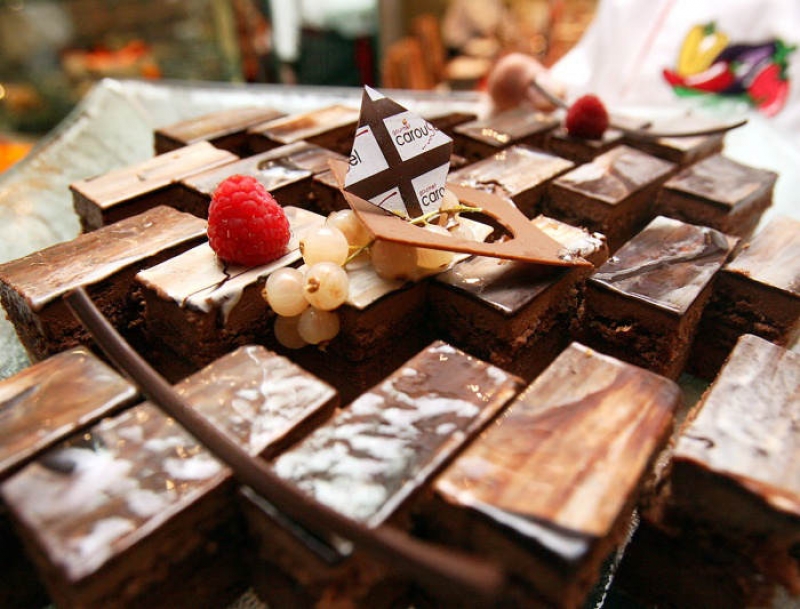 This high tea buffet is definitely a crowd favourite among Muslims in Singapore due to its convenient location and impressive assortment of sweets and treats. Carousel features an eclectic mix of beloved desserts from kuehs to cakes, enough to excite anyone with a  sweet tooth. Don't miss out on the flavours of fondue available too!

If you aren't big on desserts, fret not, they also serve a selection of savoury dishes including an array of seafood.
Address: 25 Scotts Rd, Royal Plaza, Singapore 228220
2. Tiffany Cafe and Restaurant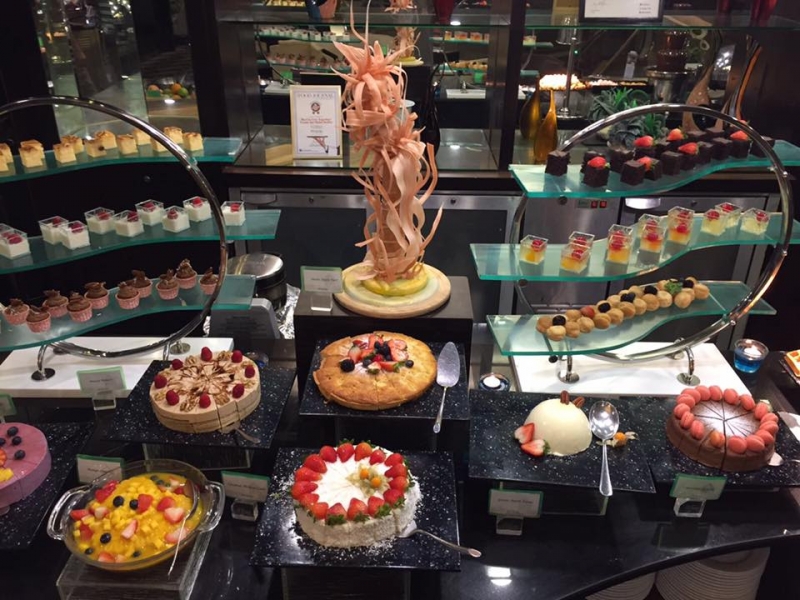 Nestled in Chinatown, Tiffany Cafe and Restaurant is a more affordable option compared to most hotel high teas in Singapore. This cafe-cum-restaurant features a dizzying range of both sweet and savoury delights from both Western and Asian cuisines. Aside from traditional high tea favourites such as finger sandwiches and cakes, you can also savour Asian bites like dumplings and kuehs.

Take your time to indulge in delicious food and fruitful conversations with your best gal pals. Do note that their high tea is only available on weekends from 3 PM to 5.30 PM.
Address: 60 Eu Tong Sen Street, Singapore 059804
3. All Things Delicious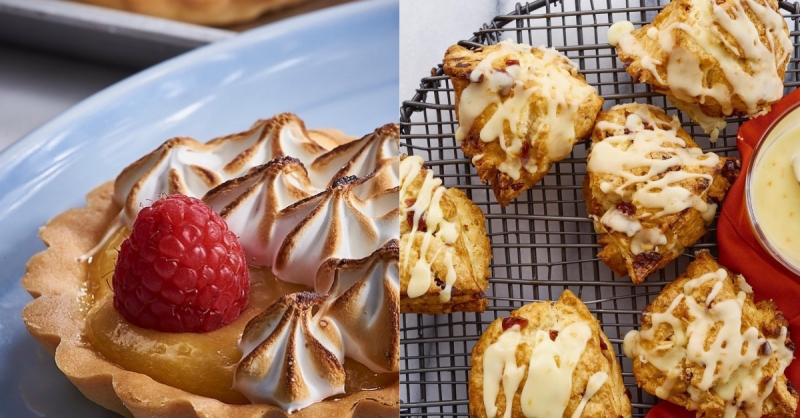 A not-so-hidden gem in Arab Street, All Things Delicious serves some of the most delectable (yet healthy!) cakes and bakes. The cafe uses only organic unrefined sugar and avoids using any artificial flavouring.

You can't leave till you've tried everyone's favourite, Sticky Date Pudding! The mix of a warm cake with a scoop of vanilla ice cream will certainly put a smile on your face. If you are keen on something more savoury, do check out their selection of lighter mains.
Address: 34 Arab St, Singapore 199733
4. Penny University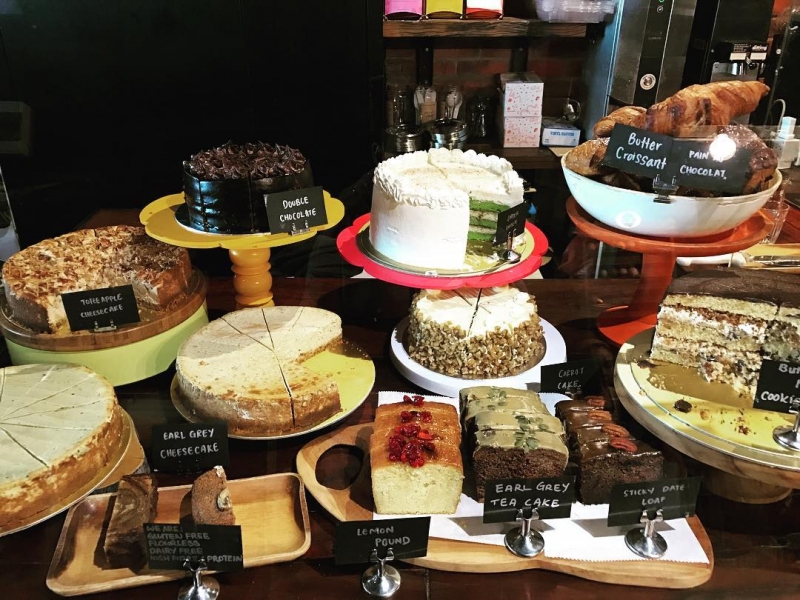 Penny University is more than just a regular hipster cafe. Forget your typical lattes and cappuccinos when you enter. This artisanal coffee house serves some of the best coffees with beans sourced from local roasters. Your experience here will be enhanced when you sample their array of flavoursome baked goods from some local favourite bakeries such as Fluff Bakery. What a way to spend your afternoon!
Address: 402 E Coast Rd, Singapore 428997
5. Lynn's Cakes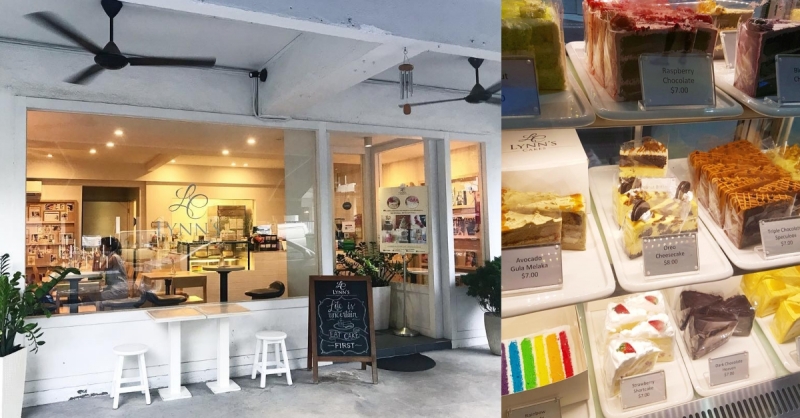 Just like its name, the main stars of Lynn's Cakes are the wide selection of delicious and colourful cakes. From cheesecakes to cupcakes, diners can indulge in freshly baked goods with a cup of artisanal coffee or tea. There are also savoury dishes available but only on weekends and public holidays. The calming ambience here is perfect for a quiet afternoon with a book or a chill hangout with your girlfriends.
Address: 11 Eng Kong Terrace, Singapore 598983
6. All In …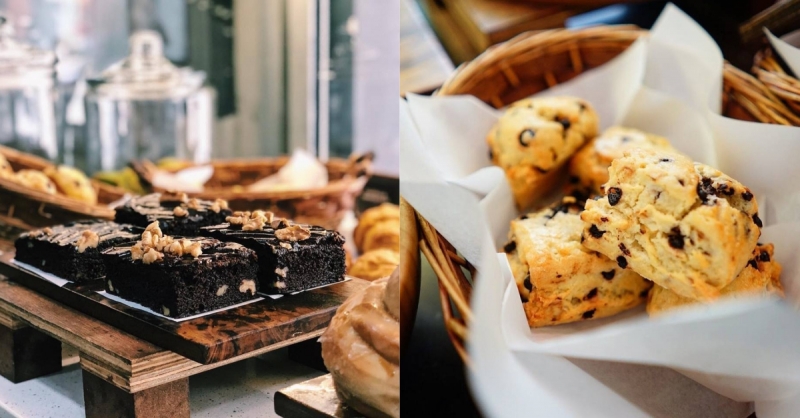 Found at the corner of Haji Lane and North Bridge Road, All In.. is not your typical hipster cafe. It is inspired by Melbourne's takeaway cafes where you can easily get yourself a pick-me-upper during your hectic day. They serve a selection of freshly brewed coffee and cold pressed juices.

For those feeling peckish, enjoy baked goods such as croissants and scones while people-watching. If you are looking for something to cool yourself down in the humid Singaporean weather, their array of Instagrammable gelato flavours will certainly entice you.
Address: 672 North Bridge Rd, Singapore 188803
7. Mother Dough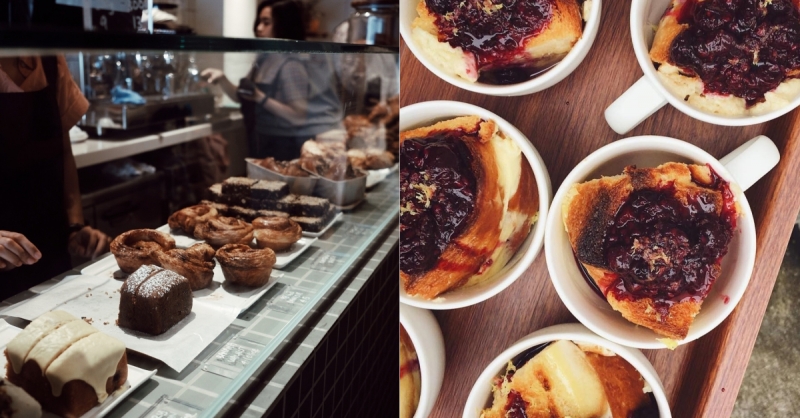 This fairly new artisanal bakery will captivate you with their parade of freshly baked goods that range from croissants to pound cakes. Mother Dough only uses ingredients that are sourced from environmentally-conscious grain millers.

You would definitely be in for a treat when you indulge in their delectably flaky almond croissants. Be sure to head down promptly to avoid any disappointment. Sip on some tea while spilling the tea with your best friends.
Address: 749 North Bridge Rd, Singapore #01-01, 198717
8. Konditori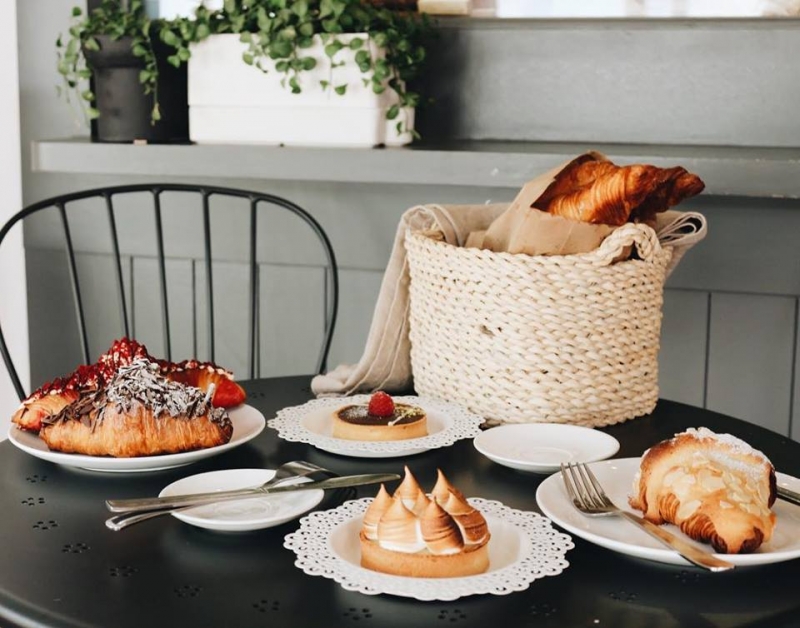 From the minds that brought you Fika, Konditori is a European-inspired artisan bakery. Their bread and pastries are baked fresh daily which means you'll be enjoying quality baked goods. Their ever-favourite lemon meringue tart has the best balance of sweet and tangy while the seasonal favourite such as the Blackforest croissant will excite your taste buds. This quaint bakery only has a few seats for those who choose to dine in.
Address: 33 Bussorah St, Singapore 199451
9. Shubby Sweets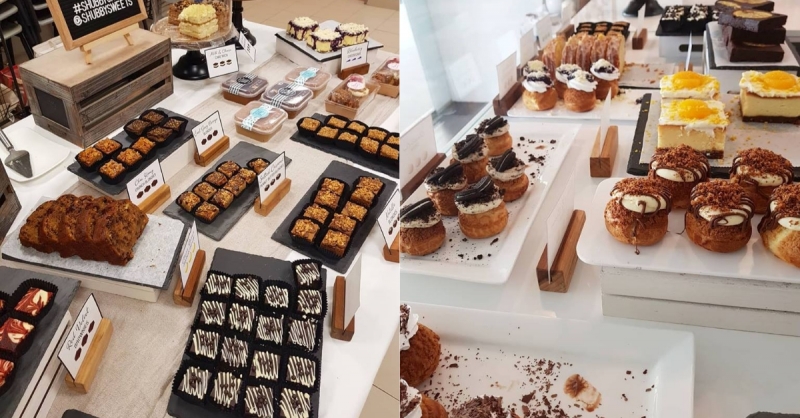 Shubby Sweets is perfect for those with a sweet tooth. They serve a range of brownies, blondies and cakes. Nestled in the hidden streets of Chai Chee, treat yourself to a box of French pastry filled generously with cream cheese and other delectable toppings.

Alternatively, indulge in their speciality Earl Grey Tea Tiramisu which is a unique spin to the regular tiramisu. It is best to check out their social media pages before heading there to see what offerings they have for the week.
Address: 42 Chai Chee St, #01-68, Singapore 461042
Channel your inner foodie when you dine at these cafes and restaurants. Kick back with a cuppa and a good conversation to pick your mood up during the day. There is no better way to spend your afternoon than with good food and even better company.
Also read: 4 New Halal Buffets to Try in Singapore