What is Halal cosmetics?
Contrary to popular belief, the term "Halal" does not apply to just food and drinks but includes beauty products too. The glaring difference between regular cosmetics and Halal-certified ones lies in the ingredients used and whether they are permissible by Islamic law.

Halal cosmetics don't include ingredients derived from animals, genetically modified organisms (GMOs) that are affirmed as unclean according to Islamic law and alcohol. Such beauty products are almost synonymous to vegan, guilt-free and cruelty-free cosmetics that are sweeping the beauty industry.
Why should you consider switching to halal cosmetics?
It might not be necessary for Muslims to strictly use halal cosmetics but halal beauty products are undoubtedly convenient for the everyday Muslim beauty junkie. You shouldn't have to choose between looking your best and performing your prayers. Also, supporting the use of ethically-manufactured products that boast great quality should be encouraged.
Hence, we have compiled a comprehensive list of halal cosmetics – from foundation to lipsticks – so that you will look fabulous all day, everyday!
Foundation or BB Cream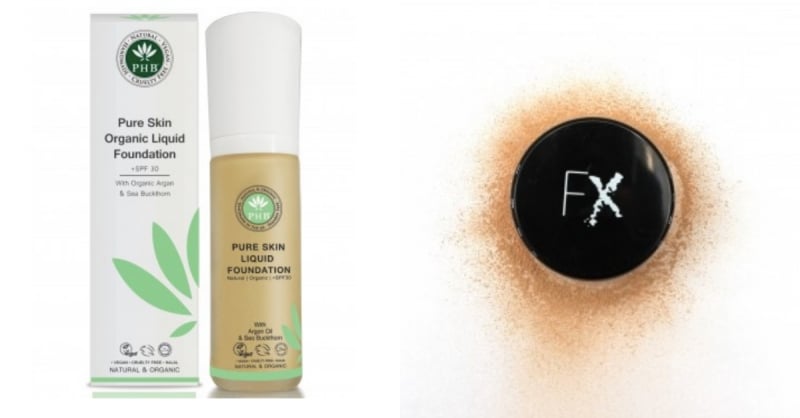 1.

PHB Ethical Beauty
This vegan and guilt-free beauty brand produced the One Love Foundation that is loved by many as it blurs the lines between makeup and skincare. Just like any good foundation, this UK-based brand's foundation provides full and long-lasting coverage. Also, the best part is that 20% of their net profits go to charity.
2. FX Cosmetics
Are you looking for a flawless and natural finish? With 10 shades to choose from, the mineral foundation provides excellent coverage. Plus, it protects the skin with SPF 15! This British brand uses only natural mineral ingredients and ensures radiance throughout the day.
Blusher
3.
Sampure Minerals
Like many vegan makeup brands, Sampure Minerals' products are free from chemicals such as bismuth oxychloride, parabens, petroleum-derived ingredients, and fillers. Their best-selling product is the Orange Mineral Blush, which was the 2016 winner of the Pure Beauty Awards.
4. T
alent Cosmetics Korea
Instead of using the traditional powder blusher, you should definitely try out Talent Cosmetics' cheek sticks. Hailing from the land of beauty products, this South Korean brands' blusher comes with a special ultra-fine brush and in four shades of pink, giving you a natural flush.
Eyeshadow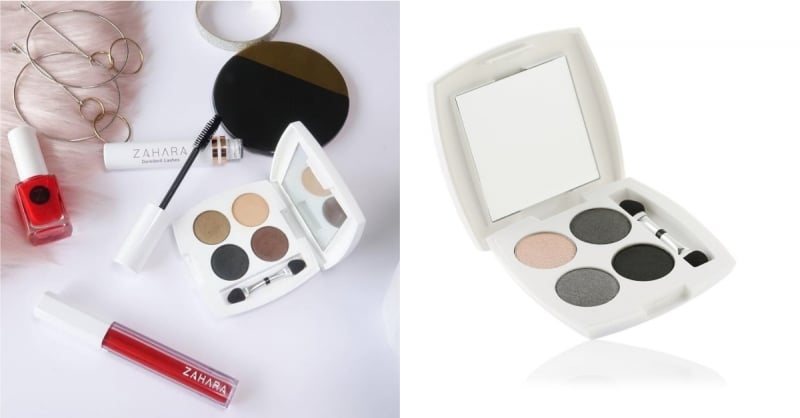 5.

Zahara Cosmetics
Although you might know this Singaporean brand from their range of breathable nail polish and liquid lipsticks, don't underestimate their eyeshadow quad palette. Their liquid lipsticks, which feature on-trend colours, might be a handbag staple but Zahara Cosmetics' eyeshadow palette is just as handy for makeup touch-ups throughout the day. Each palette comes with four fashionable eyeshadows in colours that would surely make your eyes pop.
Eyeliner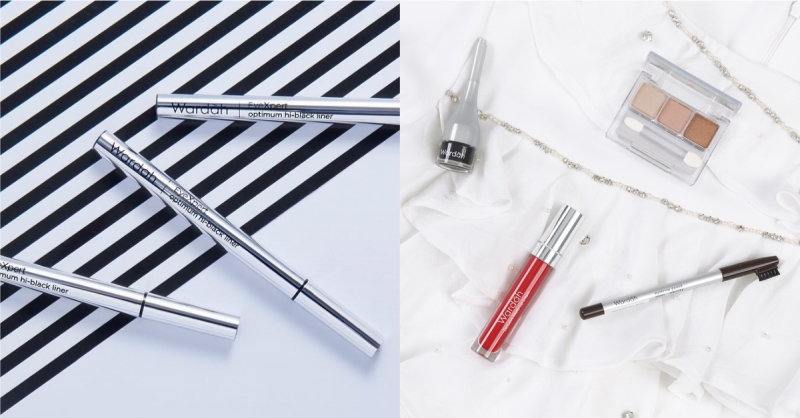 6. 

Wardah Beauty
This best-selling Indonesian brand has everything and anything a modern Muslim woman might need. From skincare to fragrance, Wardah Beauty prides themselves in using only raw Halal materials. Do try their EyeXpert Optimum Hi-black liner! Since the eyeliner comes in the style of a marker, it is undoubtedly easy to use.
Mascara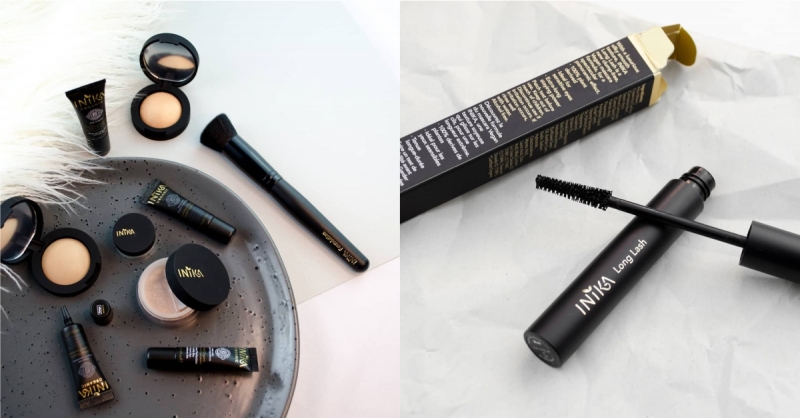 7.

Inika Organic
Though Inika Organic features an array of products from primer to lip tint, their stand-out product is the Long Lash Vegan Mascara. It comes in two colours, black and brown. Their products are not just free of nasty chemicals, it has a sleek packaging that is eye-catching too. There has to be a reason why this mascara won the Glamour Beauty Awards in 2018!
Lips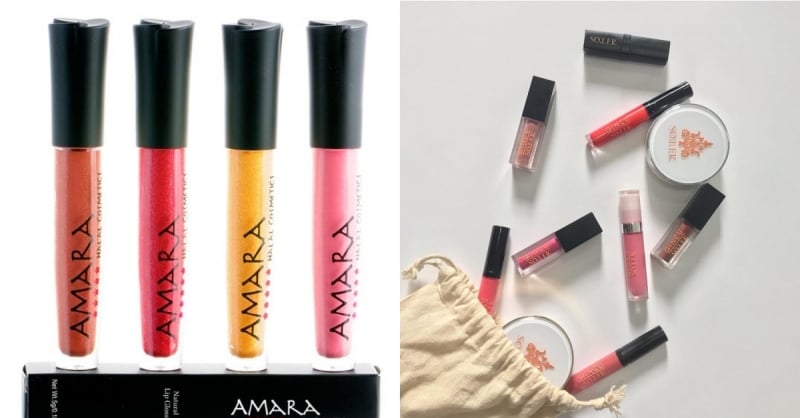 8.

So.lek Cosmetics
Started by a sibling duo from Kuala Lumpur, So.lek Cosmetics are makeup favourites among Malaysian celebrities. Their products boast high quality and are priced affordably. The impressive range of lip products (with the definite favourite being the liquid lipstick) is also long-lasting and extremely moisturising. Also, it is incredibly easy to remove and reapply, making it wudhu-friendly. You might also want to give their BB cushion range a try if you really love their lipsticks.
9. A

mara Cosmetics
As the first North American Halal-certified cosmetics, Amara Cosmetics have paved the way for other Western cosmetic brands to produce wudhu-friendly products. Their wide range of products extends from water-permeable nail polish to pressed powder foundations. This budget-friendly brand's best-selling product is the lip gloss available in 10 popping colours. Both long-lasting and made of natural oils, these glosses will not only give you a gorgeous shine but also leave your lips moisturised throughout the day.
10. IBA Halal Care
IBA Halal care is India's first Halal-certified cosmetic brand. Their products range from body care to skin care and of course, cosmetics. Without a doubt, the cult favourites are their matte lipsticks. You will simply be spoilt for choice since their lipstick comes in 22 shades.
You can now look your best and feel good throughout the day. These wudhu-friendly makeup products are not only ethically-produced but are easily accessible wherever you are with the growing interest in Halal beauty products. Ladies, use your guilt-free time to run the world instead of constantly having to reapply your makeup!
Also read: Is Halal Nail Polish Really Halal?