If you're struggling to find new supper spots around Singapore, head across the Causeway and you'll be welcomed with an array of 24-hour supper joints. After dinner and lazing around, who could deny the incessant need for more food?

Attention all night owls, here is a list of five halal supper spots in Johor Bahru where you can appease your cravings. Tuck into prata at an authentic mamak joint, savour sweet tea or try some deep-fried durian at a chic container cafe!
1. Desaru Vibes Lounge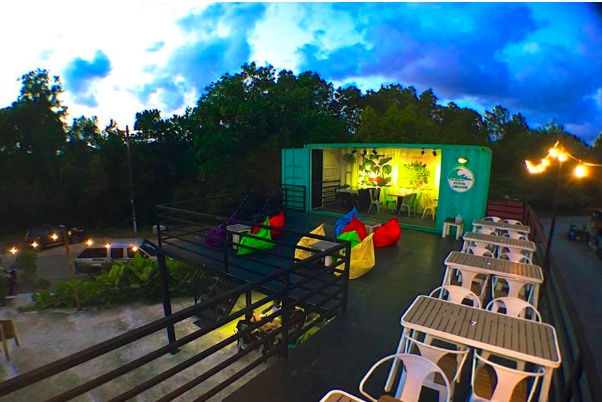 A comfortable and family-friendly restaurant and cafe, Desaru Vibes Lounge is one of the most popular food places, especially amongst the locals! Offering amazing quality food for affordable prices, you are bound to come around for more.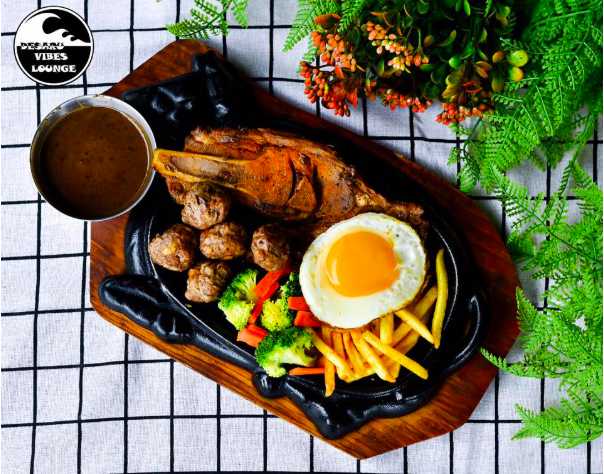 This relaxing open concept cafe serves Western food until 1am. Their menu includes a variety of pasta, burgers, baked rice and desserts –  you will be spoilt for choice! With bean bags scattered all around the open area, Desaru Vibes Lounge will definitely be a fun supper hang out for you and your friends. An interesting container cafe, this lounge also offers live music and an open-air theatre on certain days.
Address: No.19 Jalan Dato Jaafar 24/1 Taman Mutiara Desaru Bdr Penawar
Opening hours: Daily, 4.30pm – 1am
2. Chaiwalla and Co. Container Cafe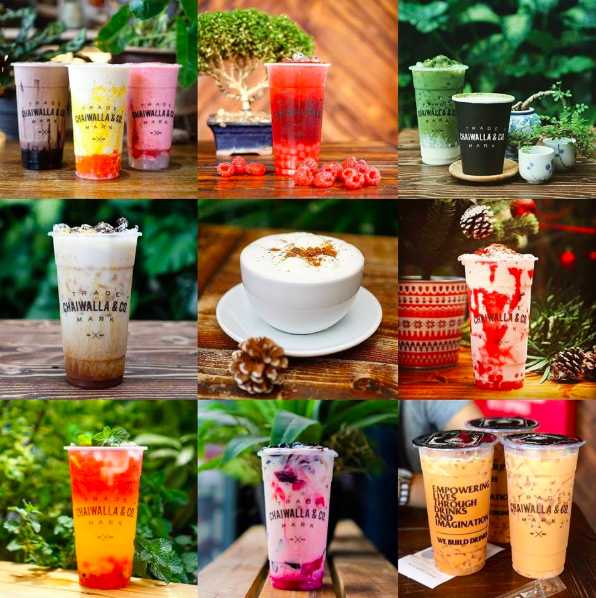 If you are looking for a place to hang out and drink some coffee or tea, Chaiwalla and Co. Container Cafe is the place for you. Using Vietnamese coffee beans for their coffees, this cafe is better known for its coffee and tea.
The process of making your drink is also your own – you can choose the base, flavour, toppings and sweetness. In addition to drinks, this cafe also has a pastry menu to accompany your drinks!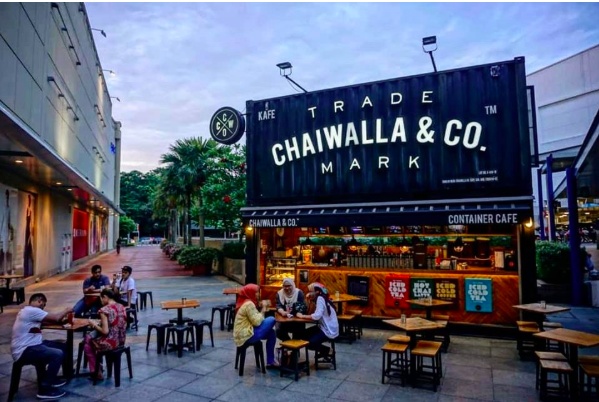 Like the previous cafe, Chaiwalla and Co. Container Cafe is also aesthetically housed in a container. Often, there are events organised by the owners, including music nights. If you are up for some supper fix with live music, don't forget to keep yourself in the loop by following their Facebook account.
Address: 36, Jalan Tan Hiok Nee, Bandar Johor Bahru
Opening hours: Mon-Thurs: 12pm – 12am, Fri-Sat: 12pm – 1am, Sun: 12pm – 12am
3. Drop Off Industry Cafe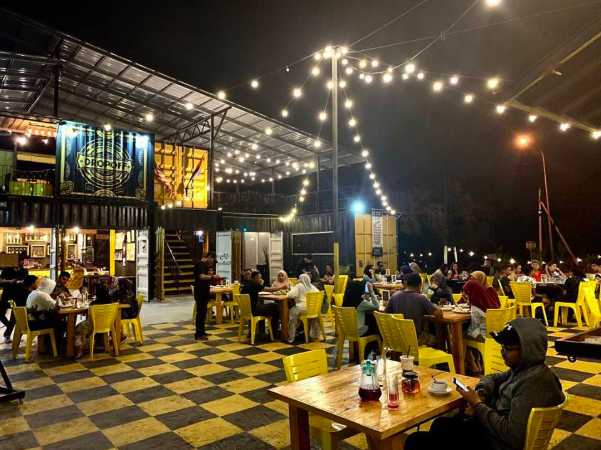 Located conveniently by the main road which connects Kempas and Pasir Gudang, this cafe is easy to get to! Like many newer cafes in JB, Drop Off Industry Cafe also utilises the container concept. Most nights, patrons are treated to live music with their meals. 

Open until 2am daily, this cafe offers a spread of fusion dishes – both local and Western dishes are in their menu. Some of their interesting fusion dishes include Tom Yam Pizza, Pasta Lemak Cili Api Daging Salai (spicy lemak sauce with smoked beef) and Deep Fried Durian. They also offer special beverage menus like Solero and Teh Tarik Frappe!
Address: Lot 2928, Jalan Kempas Baru, Johor Bahru (Near Kempas Medical Centre & Shell Kempas)
Opening hours: Daily, 5.00pm – 2.00am
4. Adam Hawa Cafe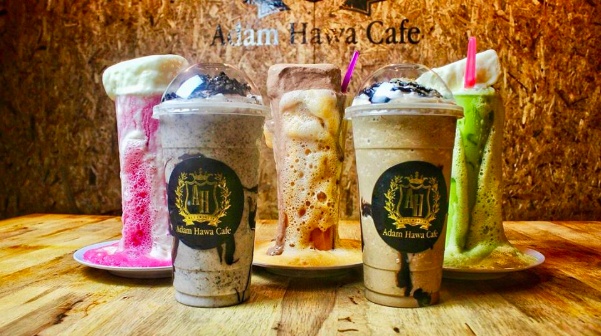 Adam Hawa Cafe stays open for patrons until 3am! This means that you won't have to rush your supper and can practically chill the night away. Not only is the food menu here extensive, but the drinks menu boasts a huge variety too. How does a Green Tea Lava Ice Blend sound for quenching your thirst?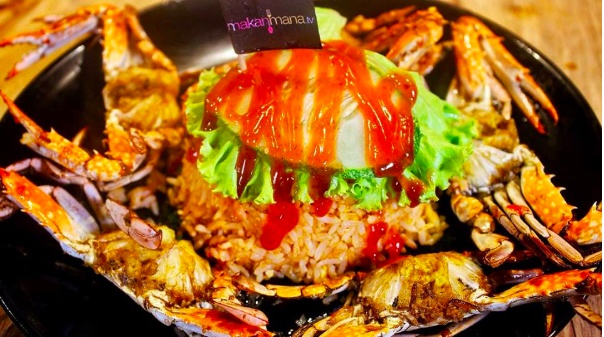 The food choices here are also abundant with typical local dishes like Nasi Goreng, except Adam Hawa Cafe makes it with a creative twist. Take for instance, their delicious Nasi Goreng Ketam. For those who want something more challenging, try the spicy Asam Pedas Pari which many customers recommend!
Address: Lot 1271, No.171-173, Jalan Ngee Heng, Johor Bahru
Opening hours: Daily, 6pm – 3am
5. Restoran Reaz Corner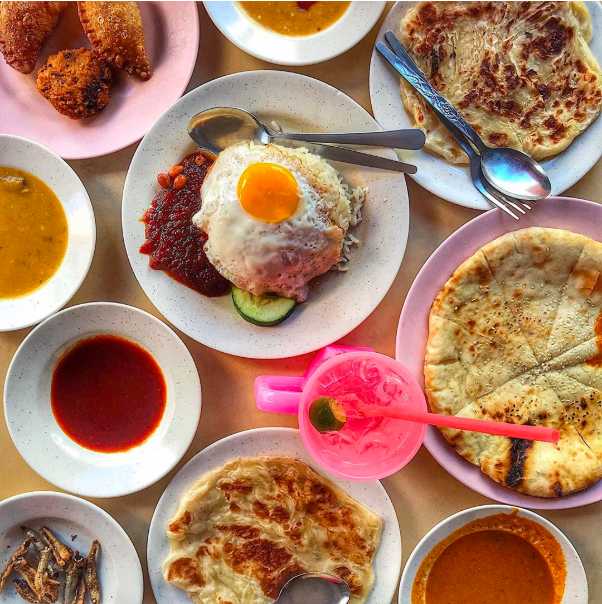 While all these cafe recommendations may be tempting, some nights all you need is your typical mamak food. Known best for their Briyani Bombay dubbed "the best in town", Restoran Reaz Corner opens 24 hours daily. Their menu also boasts favourites like murtabak, prata, thosai and mee goreng for your late-night supper fix! Nothing beats good old Indian food.
Address: No. 24A, Jln Dhoby, Bandar Johor Bahru, 80000 Johor Bahru
Opening hours: Daily, 24 hours
Also read: 9 Best Shopping Malls in Johor Bahru for Muslim Shopaholics