China's sheer size alone makes it one of the most versatile travel destinations in the world. Being one of the world's oldest civilizations, modern China will amaze you with its rich history and culture. It doesn't hurt that the country is home to vast natural landscapes and incredible food either.
Whether you're travelling as a backpacker, or with a tour group, there's a bit of China for everyone. If you are a Muslim and are keen to do halal travel in China, here's a guide to two of the most popular Muslim-friendly destinations there: Xinjiang Province and the city of Xi'an.
Xinjiang Province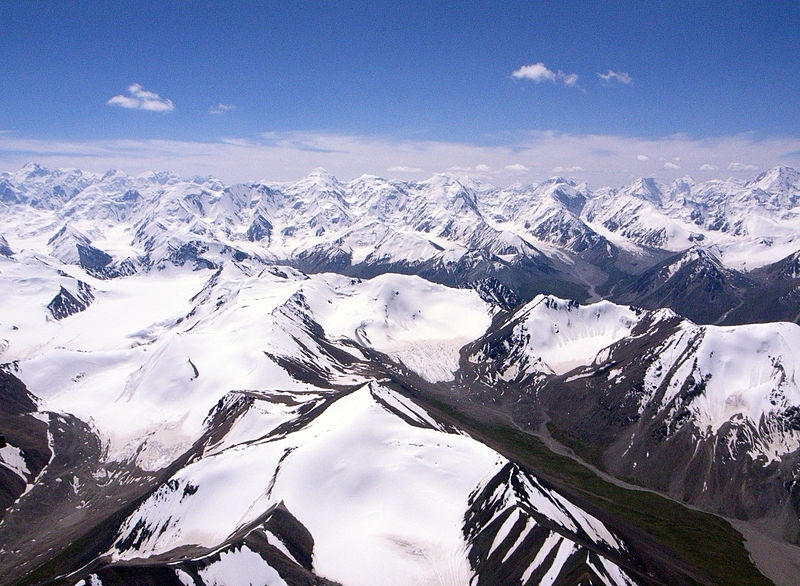 Islam gradually became the main religion in Xinjiang after religious wars in the middle of the 10th century. While Xi'an was the first city to embrace Islam, Xinjiang is where the largest population of Chinese Muslims dwell. 
Bordering eight countries including Mongolia, Russia, and India, Xinjiang Province is a cultural melting pot in China. Despite its troubled history, Xinjiang's natural beauty is just as undying as the identity struggle of its largest ethnic minority: Turkic-speaking Muslim Uyghur.
Places to visit in Xinjiang
Kashgar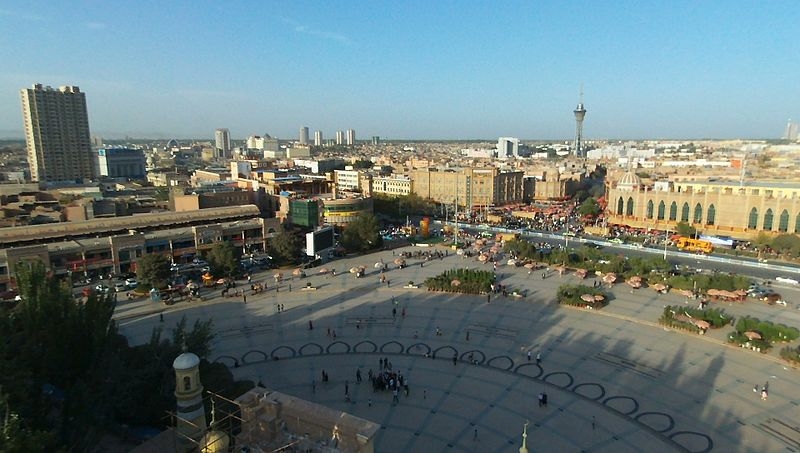 Dubbed as Xinjiang's cultural capital, Kashgar was once a city ruled by foreign powers. The city is home to about 700,000 people, predominantly Muslim Uyghurs. Situated in China's remote far west, its cuisine is a far cry from the usual Chinese ensemble of rice wine and soy sauce.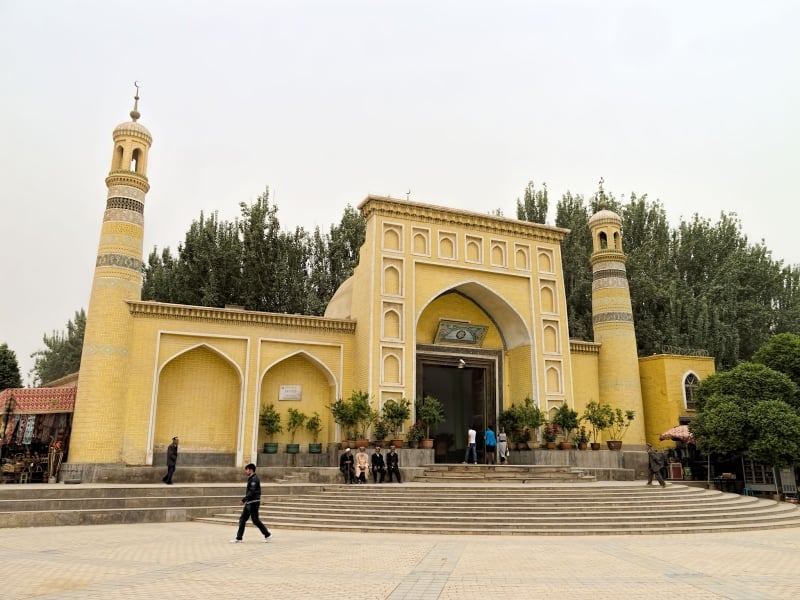 A walk through its winding streets will take you through the bright yellow-coloured Id Kah Mosque, China's largest mosque, and Kashgar Sunday Market, the biggest market in Xinjiang which easily sees 100,000 visitors buying livestock, food and fabrics every Sunday.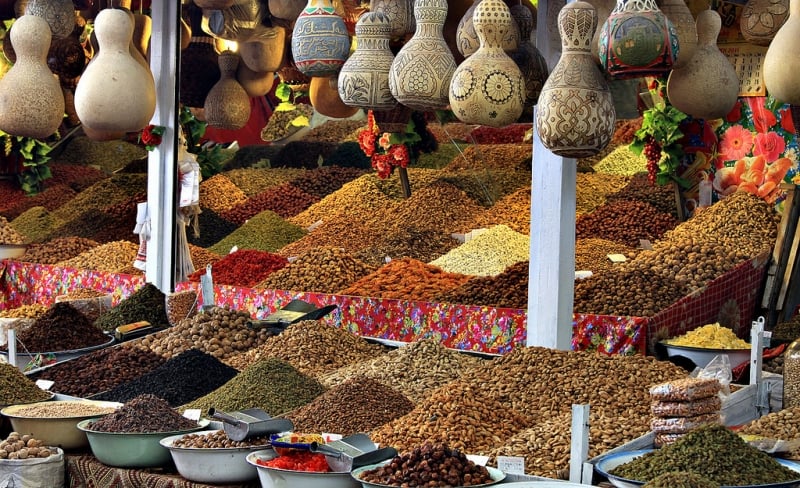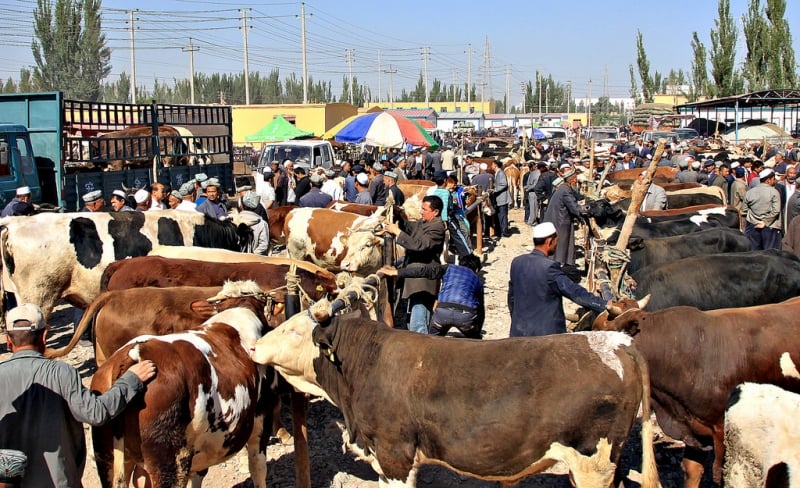 Apart from that, you can drop by Abakh Khoja Mausoleum, the holiest Muslim site in China and learn about the history of Islam within the Uyghur civilization or book a day trip to Shipton's Arch just two hours away from Kashgar and witness the world's tallest natural arch!
The bustling night market in the Old City, famous for its street food (think cumin naan bread, laghman noodles, and trays of steamed dumplings) is another must-visit place.
Turpan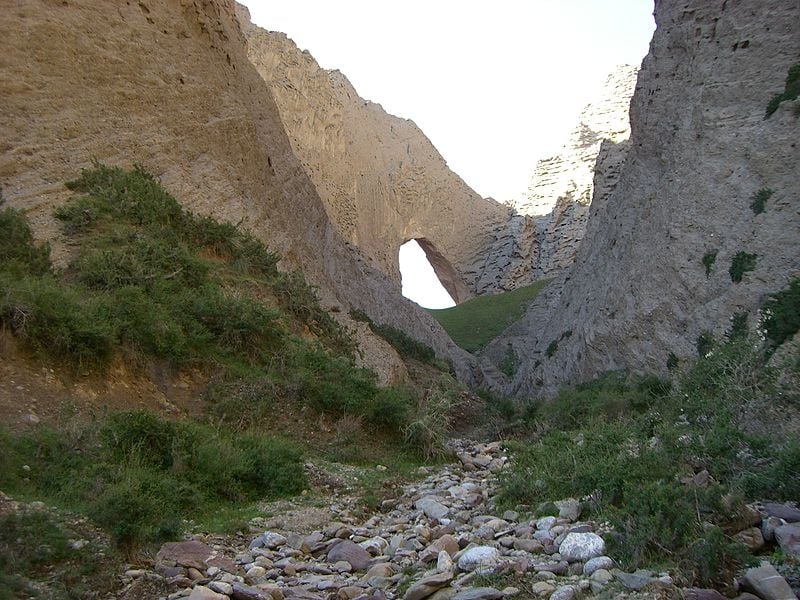 Outside of Kashgar, Turpan is a laid-back town 75 minutes away from Urumqi by high-speed train. The town's dry climate makes it suitable for grape and raisin production. My advice is to skip the overpriced entrance fee to the Grape Valley and instead wander into the older parts of town where you will find houses with their own vineyards.
It should come as no surprise that Turpan contributes 80% of China's total grapes output. In a town where the majority of dwellers are Muslim Uyghurs, it is interesting to see how the drinking culture has evolved and is still preserved in present-day Turpan.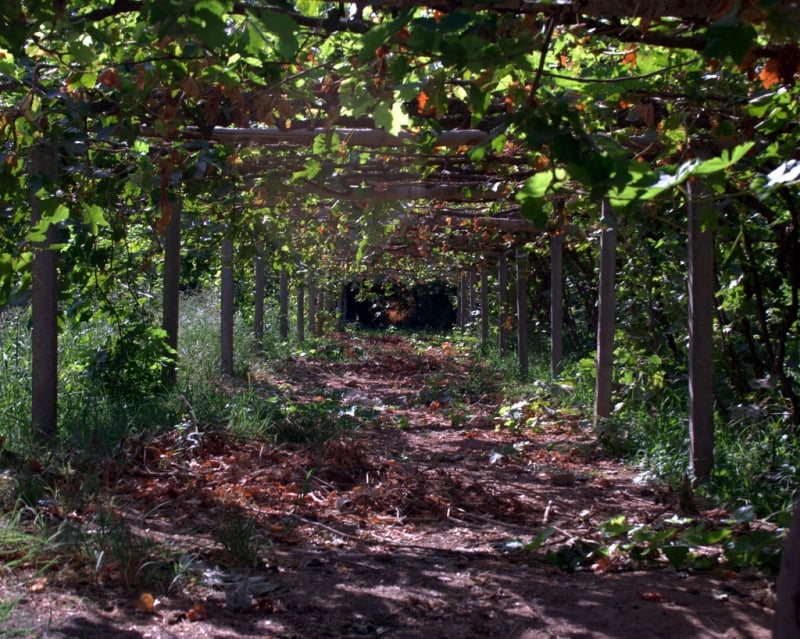 What's more, as the third lowest place on Earth at 154m below sea level, Turpan sits on the Silk Road route and is home to ancient ruins such as the Jiaohe Ruins. The ruins serve as a beautiful reminder of the early influence of Buddhism in Xinjiang as 100 or so Buddhist stupas can be seen there.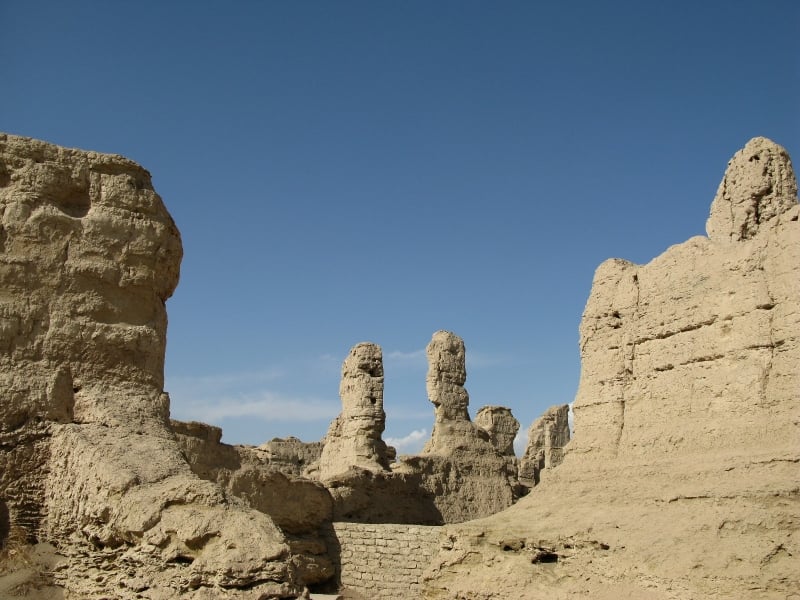 Drop by Tianshan Mountain (the hottest place in Turpan with a temperature of 70°C in the summer!) to see the fiery-looking mountain as it is mentioned in one of the Four Great Classical Novels of Chinese Literature, Journey to the West.
Then, head over to Tuyuq Village to see the timeless mud-brick homes of present-day Uyghur people. Tucked in a valley between the Tianshan Mountain, a trip to Turpan is incomplete without visiting this ethnic Uyghur village, which is also home to a key pilgrimage site for the Uyghurs and numerous Buddhist caves.
Urumqi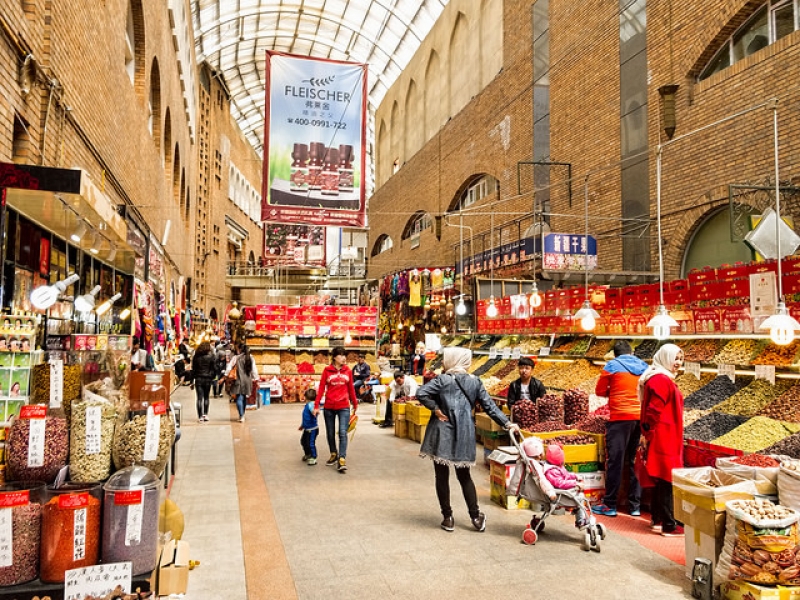 Urumqi, the de facto capital of Xinjiang, may seem like a dystopian city due to the frequent presence of police. However, the hospitality of its people quickly debunks the myth. Acting as a transit point on the Silk Road, the best way to explore Urumqi is by visiting the Xinjiang International Grand Bazaar.
Feel free to wander around the surrounding alleyways to soak up the local vibes. Head further to the north of the Grand Bazaar to find locals selling kabobs, samsa and laghman.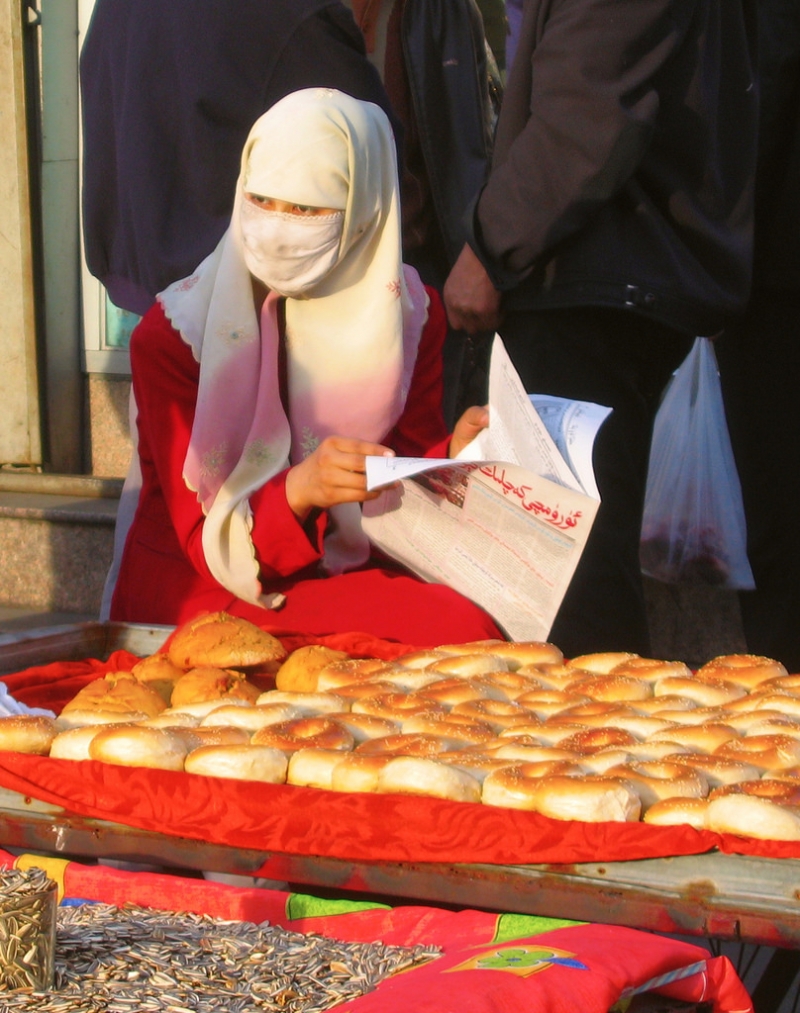 During the warm summer months, the Heavenly Lake of Tianshan (also known as Tianchi Lake), is definitely worth a visit. Crystal-like water spreads like a canvas beneath the towering snow-capped Tianshan Mountains, treating your eyes to unparalleled beauty. Here, you can take a hike, gather for a picnic or participate in boating.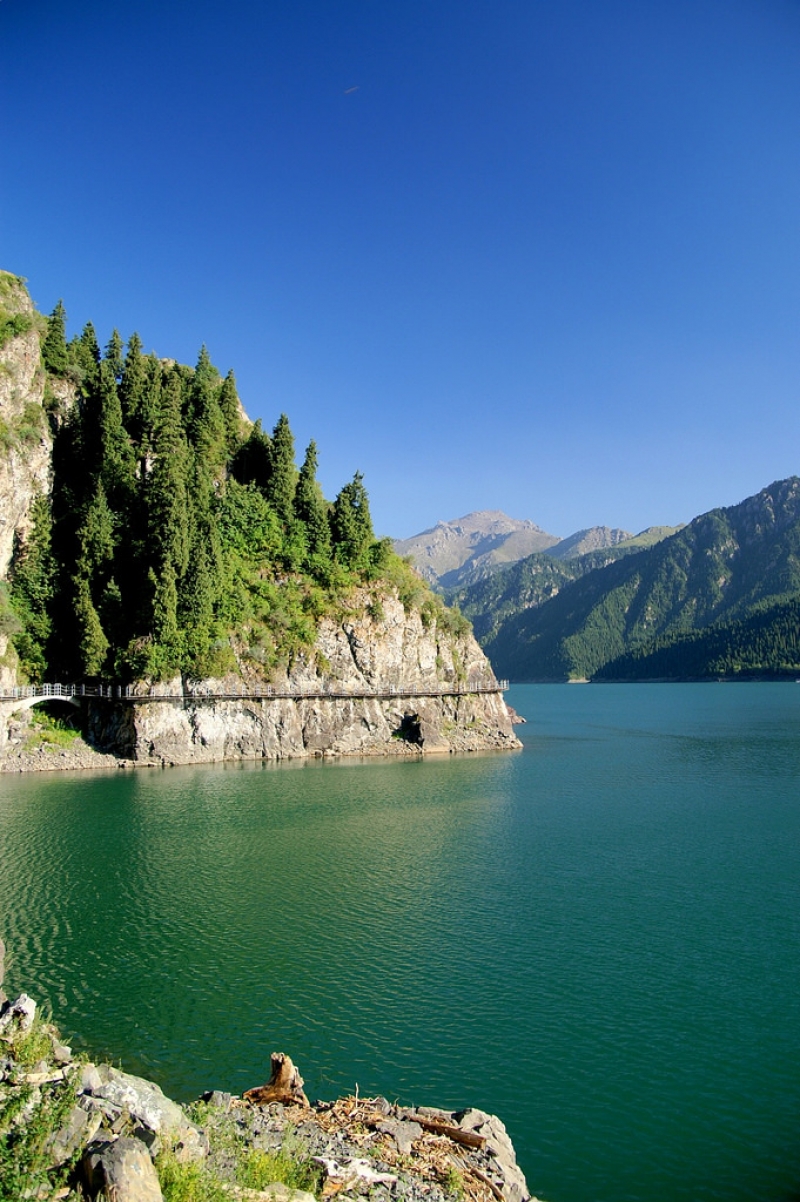 You will also find an authentic Kazakh village nestled in the mountainous area, where they live in traditional yurts. Who could resist a Kazakh lunch spread with the incredible mountain and lake as a backdrop? You can even arrange to stay overnight in the yurts!
For the uninitiated, a yurt is a traditional round tent covered by skins or felt. Nomadic tribes in the steppe lands of Central Asia use these portable dwelling spaces most of the time. Though simple in nature, yurts provide a cosy home away from the harsh weather conditions of the steppes.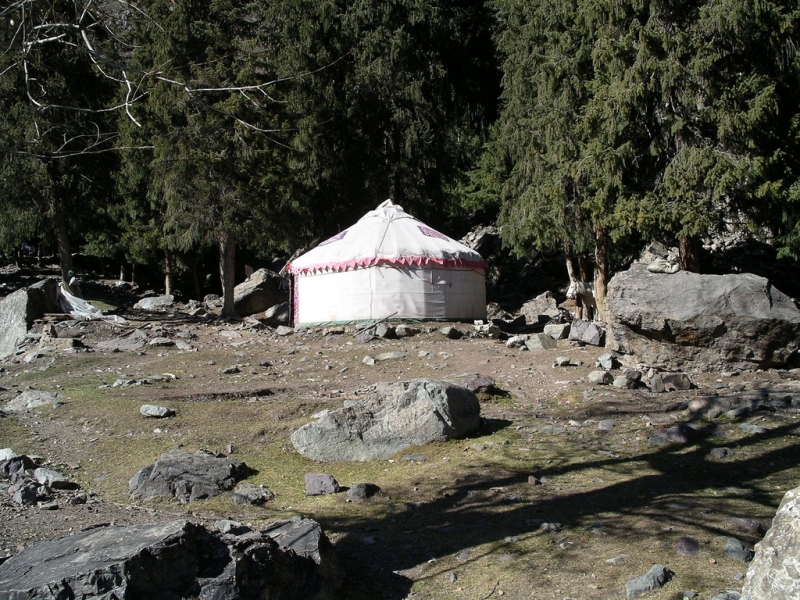 Next, a walk through the east of the lake will also bring you to a colourful Taoist temple, which draws Taoists from around the world to learn about the Queen Mother of the West, one of the most important deities according to Taoist teaching.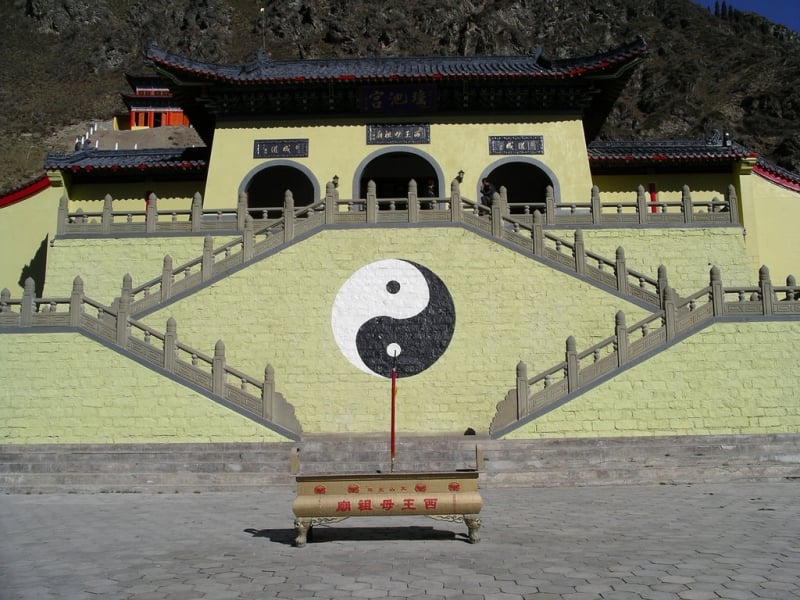 Xi'an
Another important Muslim destination in China is Xi'an in Shaanxi Province. Xi'an was the first city in China to embrace Islam and is home to approximately 70,000 ethnic Chinese Muslims, more commonly known as "Hui Min" (Hui People). Originally called Chang'an, this metropolis was once a starting point of the northern Silk Road trade route.
Just as Arab traders transported goods along the road, they also brought their cultures and religious practices into Chinese civilization. Naturally, this laid the Islamic foundations of present-day Xi'an. An international city in its heyday, Xi'an perfectly illustrates how the humility of it people allowed another culture to nestle and blossom under its roof until today.
Places to visit in Xi'an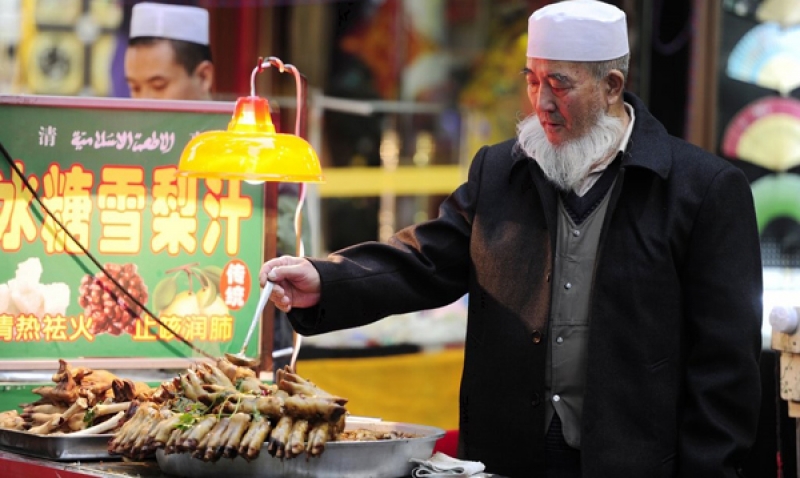 Mostly untouched by rapid development, Huimin Jie (Muslim Street) is the best place to begin your experience in Xi'an. The sights and aromas of Middle Eastern-inspired skewered lamb and pomegranate juice will introduce you to the exciting culinary history of Xi'an.
Here, hand-stretched noodles (made from a half dozen types of pulsed grains), rou jia mo (Chinese flatbread stuffed with meat) and local speciality persimmon pancakes (shi zi bing) is the preferred choice for breakfast, lunch or dinner! Yes, Huimin Jie is opened all day long, selling all kinds of Chinese Muslim street food; so, don't worry too much about timing.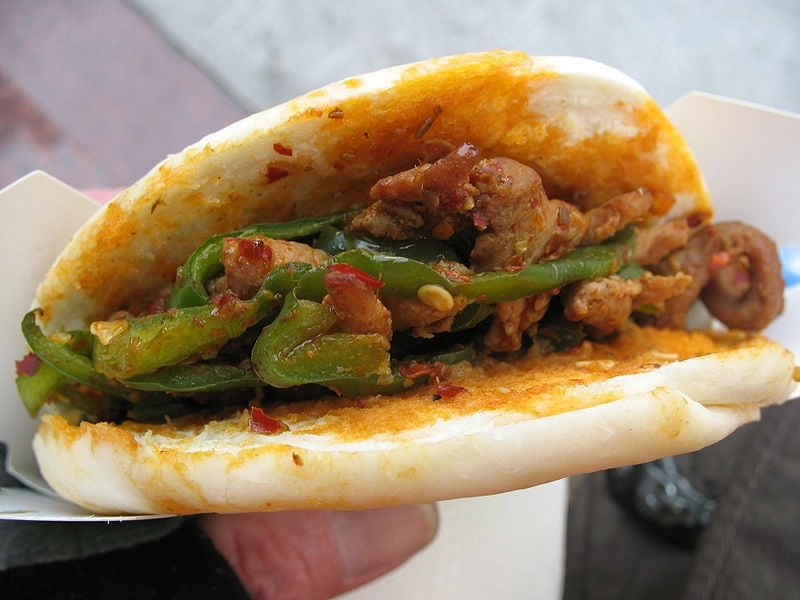 Tip: You can always ask the food vendors to prepare a fresh, hot serving for you. However, make sure to be polite!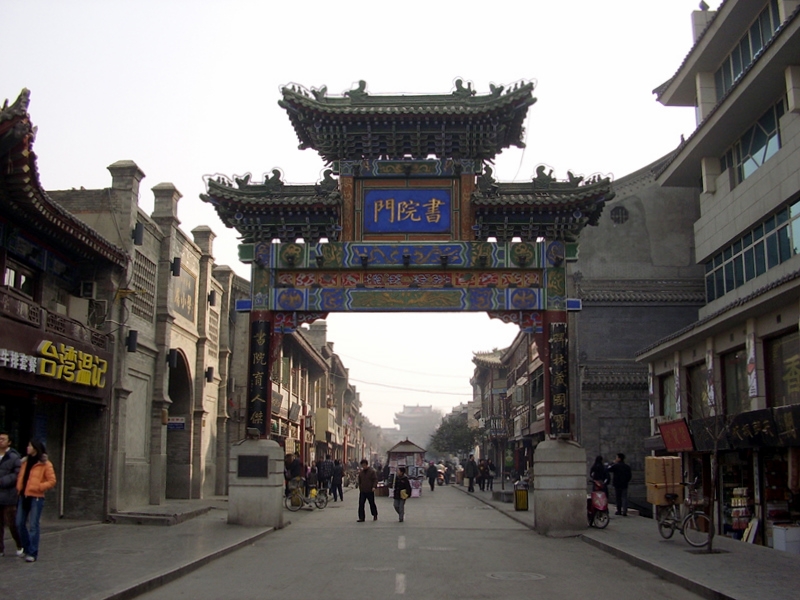 If you are the artsy type or are simply looking for souvenirs, then look no further than Shu Yuan Men (Ancient Culture Street). Sure, you can find souvenirs in Huimin Jie as well but Shu Yuan Men is a quaint area dedicated especially to the artists of Xi'an.
Trinkets, painting brushes and Chinese rice paper are just some of the pretty sights adorning this street. The architecture here is reminiscent of the Qing era and its Instagram-worthiness will not disappoint!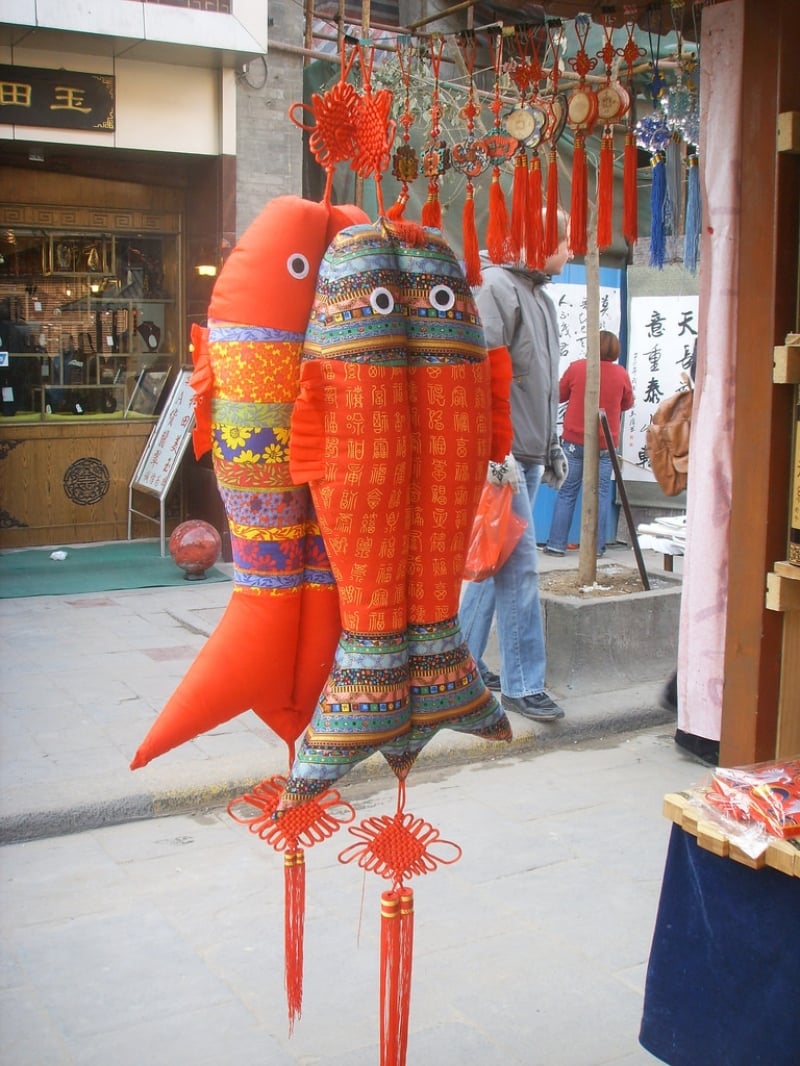 When in Xi'an, you musn't miss one of the largest mosques in China: Huajue Mosque (Great Mosque of Xi'an). The mosque was built in AD 742, way back in the Tang Dynasty. Located in the heart of Huimin Jie, its layout consists of Chinese gardens, decorated with Chinese and Arabic calligraphy and poetry.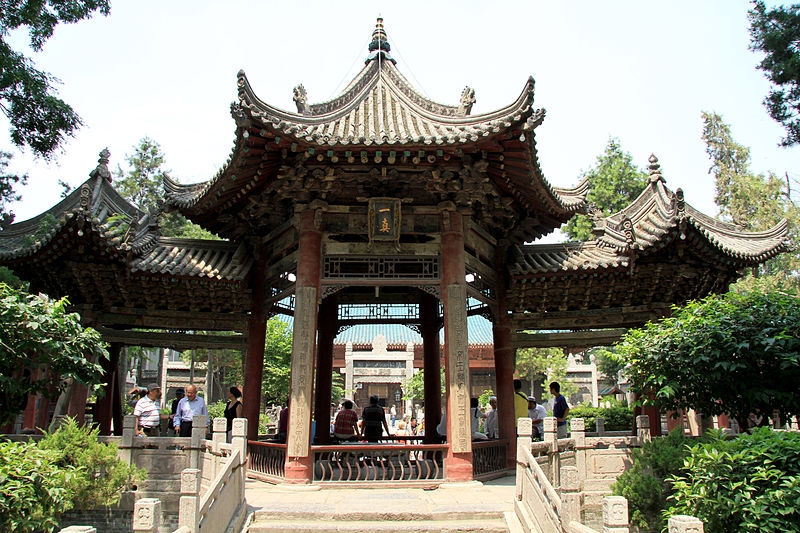 A minaret with a ceiling full of lotus flower paintings serves as the place to call for prayer. You can easily spend two hours here, marvelling at two of the world's greatest civilizations coming together in the form of architecture.
Towards eye-opening travels
With its vast landscapes and intertwined cultures, China should be in your travel itinerary at least once in your lifetime. China's willingness to open its doors to a whole different culture centuries ago reflects what Islam as a religion holds dear to its core teachings.
The city of Xi'an and Xinjiang Province are proof that it is possible for Islamic teachings to coexist with the cultural heritage of a local destination. While the fear of the unknown may put you off at first, these two worthy destinations will transform your understanding of how a Muslim world adapts and thrives in modern China.
Also read: Is It Safe to Travel to Xinjiang, China?