August has arrived! This only means one thing to Singaporeans: our fine young city island is turning a year older. Since this year's National Day falls on a Friday, a long and well-deserved weekend of celebration is in store for Singaporeans and travellers here. 
While it may be an opportunity to "Netflix and chill" the whole weekend away, these list of things to do might just change your mind. Locals and any Muslim travellers in Singapore should experience all the fun festivities here.
Singapore is all about the festive season, especially when it comes to the country's celebration of independence. Put on your favourite red top and white pants, and prepare yourself for an exciting weekend coming!
1. Watch the National Parade
What's a National Day without the annual National Day Parade? It's a tradition for most, if not all. Singaporeans and other Singapore residents to catch the amazing show set up by our fellow countrymen.
Whether at the floating stage itself as an audience member or at home through the television, we put on our Singaporean pride and watch the show with a glow in our eyes. Marching around the floating stage proudly carrying the national flag, we can't help but feel patriotic and a little emotional if we have to admit.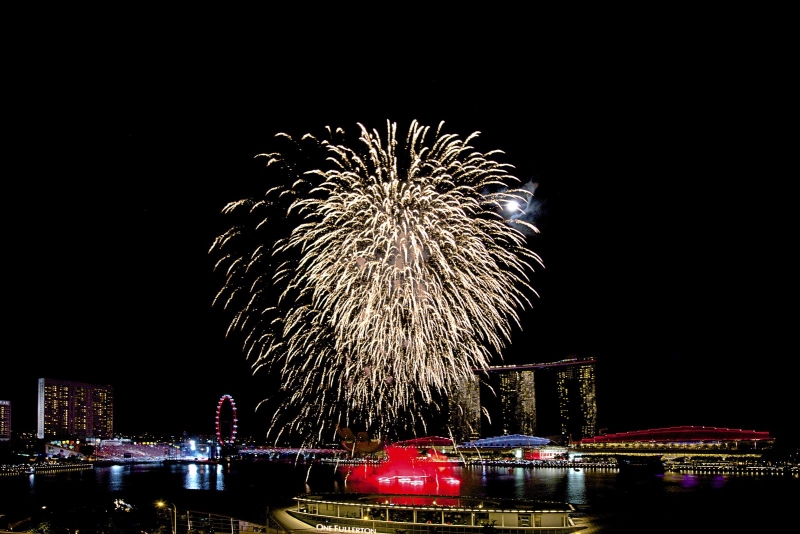 Each year a different line up follows the marching parade, but it always ends with one spectacular fireworks showcase. Some might say it's the grandest one of every year. Locations that are perfect to see the amazing lights parade at the end of the evening include the Helix Bridge, Benjamin Sheares Bridge, Merlion Park, Esplanade Bridge, Jubilee Bridge, Gardens by the Bay and Marina Square.
2. Watch the televised parade at a nearby neighbourhood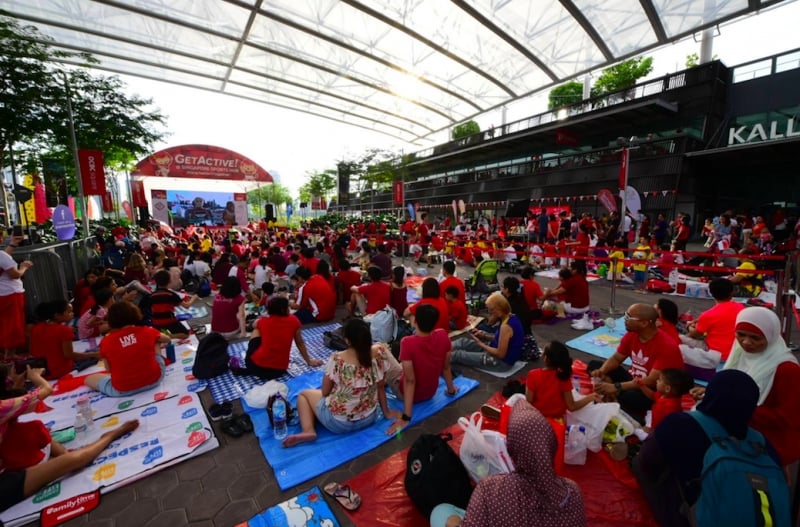 Instead of being cooped up at home in front of your television, why not join the neighbourhood community and celebrate this joyous festival together? You can even head to popular areas such as the Singapore Sports Hub to join in the local festivities. 
Put down a mat, pack some Tupperware of home-cooked food and enjoy the company of your fellow neighbours as you watch the beautifully-structured broadcast. Most neighbourhood viewings end with a mini fireworks display as well. So, why not join in the local fun?
3. Picnic at Marina Barrage
Muslim travellers might spot locals with their families and friends enjoying a nice picnic. With the cooling breeze, Marina Barrage is a favourite spot for picnics and even flying kites. You will even get a spectacular view of the famous Marina Bay Sands and other iconic structures. Away from the hustles and bustles of the crowd near the floating stage, you'll still be able to view the National Day fireworks display from here!
4. Free local music performances at Esplanade Theatres on the Bay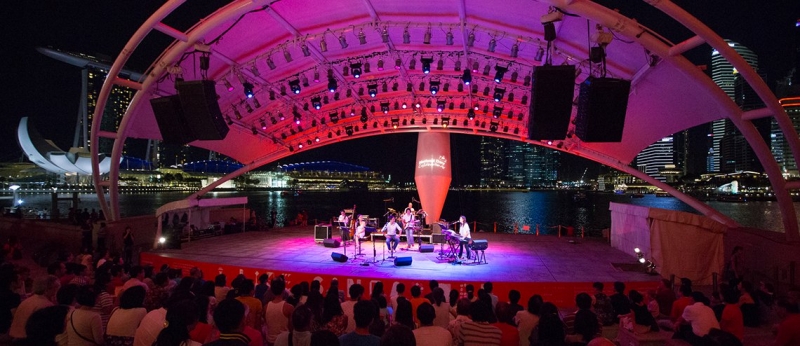 A slightly more underrated event is at Esplanade's very own Theatres on the Bay. Local musicians and artists put together a full evening's worth of entertainment for the wandering audience. What better way to celebrate Singapore's birthday by showing support to their very own local talents?
5. Plan a home party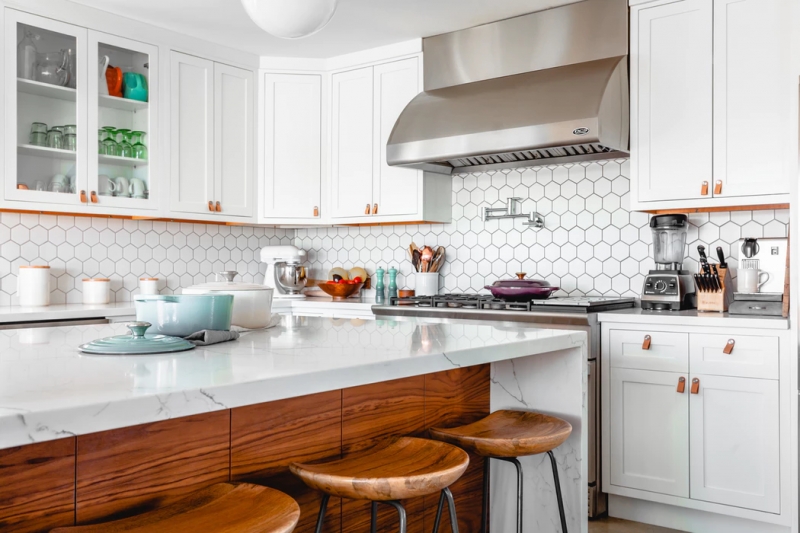 Throw a party! That's always the solution to the dire need of a fun time. If you aren't keen on braving the crowds, you should consider planning your own gathering with loved ones. A spread of halal Singaporean food and of course, entertainment — what more could you need? Hosting one can be ever so fulfilling and warms your heart to see the people you love all in one space.
6. Enjoy a special National Day menu for dinner
If you prefer a quiet dinner with your loved ones, head down to basically any restaurant or cafe. There's always a special menu for the National Day hype, and it only comes once a year! In fact, each year is a different special menu!

In previous years, Veganburg is known to come up with fusions of local flavoured cuisines in their special menu (do take note this cafe is not halal-certified, please dine at your own discretion). Other bigger chain restaurants like Swensens and, especially if they're a local company like 18 Chefs, offer a once-a-year dining experience!
7. Visit an art gallery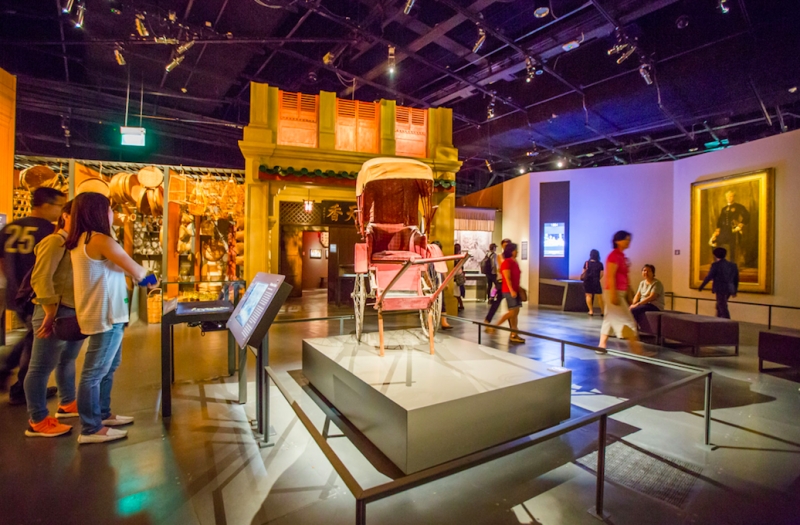 Immerse yourself in Singapore's history by spending your day at the National Museum, or appreciate the beauty of art pieces at the Singapore Art Museum. A quieter, more peaceful option, this is for the ponderers and wild minds that prefer indulging themselves in a stroll down memory lane. Be prepared to feel with your mind and think with your heart as you browse through the exhibitions.
8. Sing all the NDP songs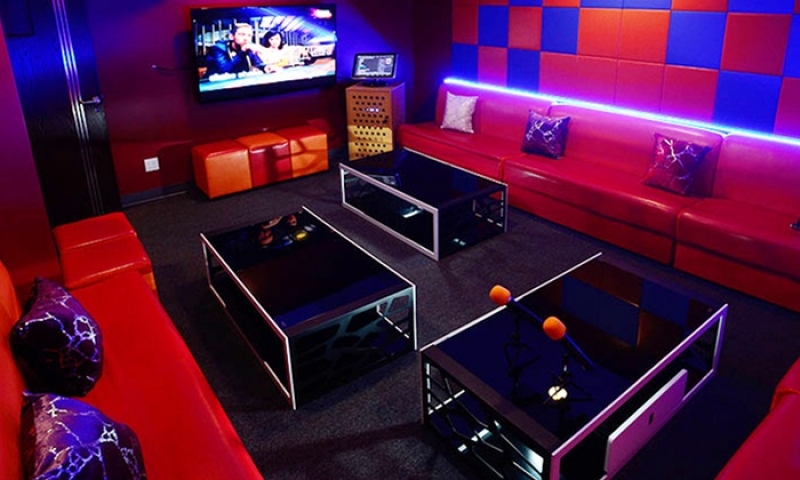 Channel your inner patriotic self and string your group of friends to the karaoke booth! Line up tens of local National Day Parade songs, from classics to this year's very own NDP song, and pass down that microphone. The stories that start with "remember when…" and "oh this song reminds me of…" will not stop flowing throughout the day!
9. Chill by the beach at Sentosa

Bury your toes in soft silky sand at Sentosa this weekend! Events and festivities are bound to take place all throughout the weekend on the whole island. One such event is the Grillfest, and while it may not serve halal dishes, it is a cashless event. Enjoy the festive ambience it brings from the street performances and stages.
10. Staycation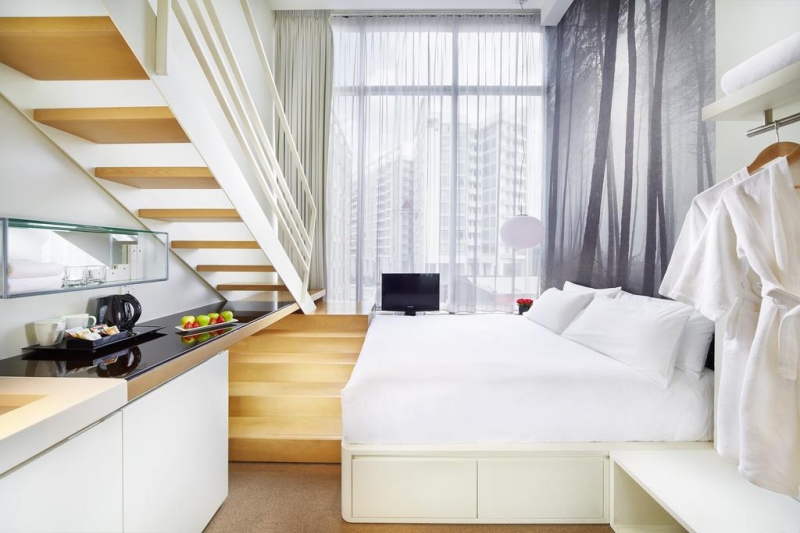 Want to go on a holiday somewhere but still want to spend the country's birthday IN the country? A staycation can fulfil just that. Save on travel time and planning, and accommodation expenses by staying in any of Singapore's efficient, pleasant hotels with your loved ones or friends. Kick back and relax, and make full use of the hotel facilities while you have the chance! 
Loads and loads of ways to spend this upcoming well deserved holiday weekend. Be sure to book and make reservations well in advance to reap the full benefits of what it can offer. And then sit back and relax, and start counting down to your upcoming adventure!
Also read: Happy National Day: Where to Catch the Fireworks For FREE in Singapore