With its multitude of offerings, Hong Kong promises fun and adventure from morning to night. During the day, visit a cafe for breakfast or discover Hong Kong's vibrant shopping scene. You can even work up a sweat by hopping on two wheels down a scenic cycling trail. Once you've worked up an appetite, the array of night markets and restaurants are here to fill your tummy. 
With this 48-hour Hong Kong itinerary, we'll bring you through Hong Kong's newest restaurants and shopping complexes; so that in just two days, you can explore the city — as if it was your first time here. Rest assured, there are new adventures in Hong Kong at every turn! 
Also read: 8 New Attractions in Hong Kong for Halal Travellers 
Day 1 Afternoon
1. Head to the heart of the city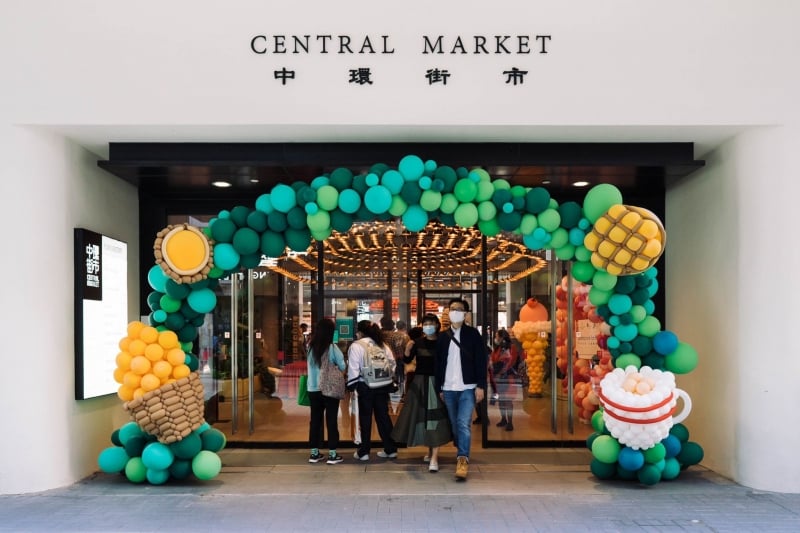 Make your way to the first stop on your Hong Kong itinerary: Central Market. Situated in the heart of the Central district, this revamped retail complex has a fascinating history dating back 180 years. 
What started out as a humble marketplace following the British occupation of Hong Kong in 1841 is now a vibrant "Playground for All". Within the market, you'll find elements of a preserved history combined with new experiences for the community.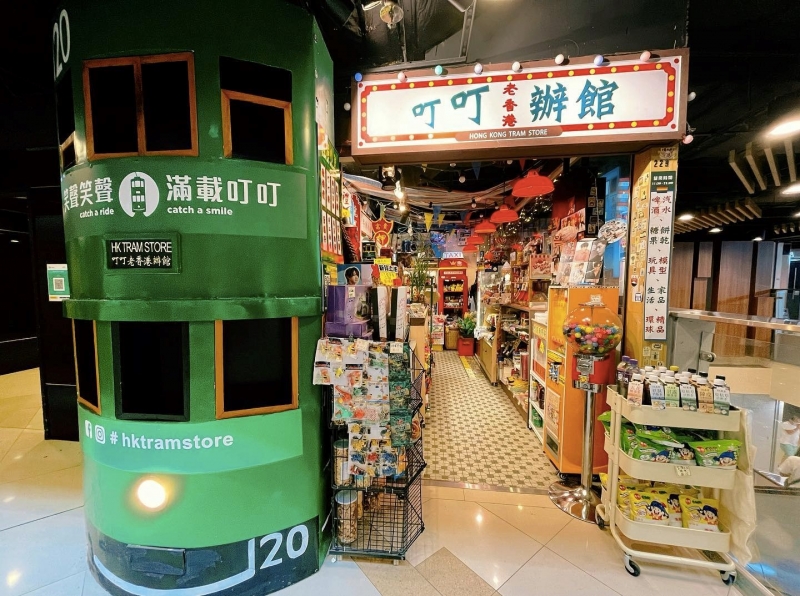 One spot that encapsulates history is the Hong Kong Tram Store, a unique shop selling everyday vintage merchandise like household goods and traditional snacks, including memorabilia of all things train-related: wooden seats, old tram models, and toys. 
Then, find history and modernity through the food at I-O-N, an all-day cafe bar. There are three carefully curated sections to fill your tummy at: the tea and cocktail bar, the kitchen, which serves Hong Kong-style European fare, and the pastry station.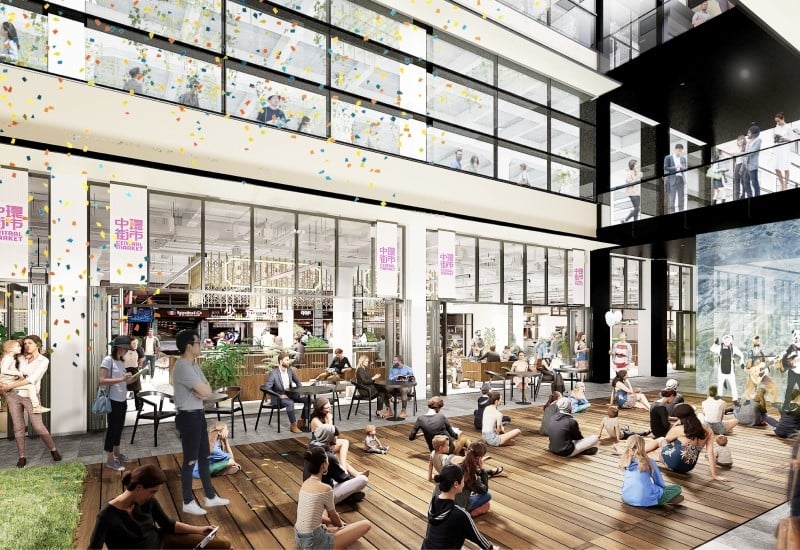 All these retail outlets and eateries encircle the public open space in the middle. This space is free for anyone to rent; depending on the event calendar, you can expect things like outdoor performances, pop-up stores, and even exercise sessions.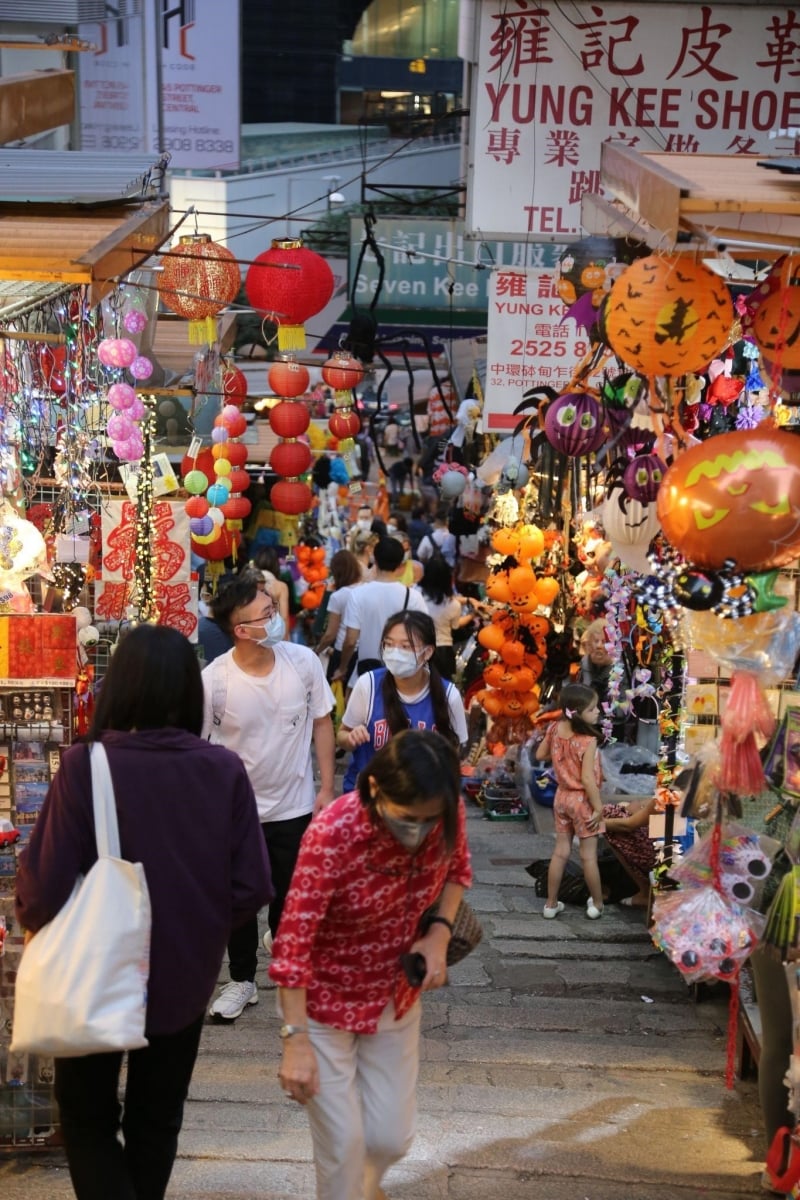 With the rest of your afternoon, walk around Central Market and explore the historical and entertainment hotspots in the vicinity. For instance, you can head to Tai Kwun and Stone Slab Street for some culture, while PMQ and the shopping malls are perfect for a true Hong Kong retail experience. 
2. Indulge at Hong Kong's newest Michelin Green Star restaurant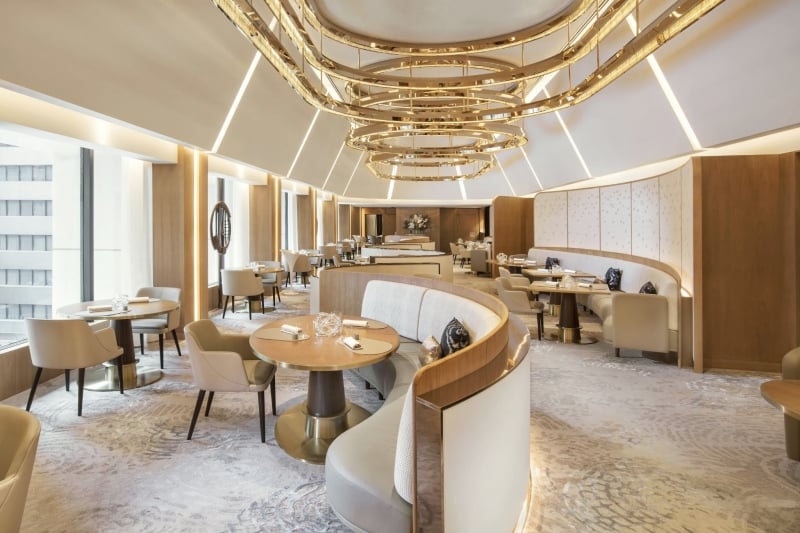 Once you've worked up an appetite, treat yourself to a fine dining experience at one of Hong Kong's many Michelin Star restaurants. Aside from Roganic in Causeway Bay, Amber has also paved the way for achieving both excellent gastronomy and sustainable practices — becoming the second Michelin Green Star-awarded restaurant in Hong Kong in 2022. 
Besides, Amber has long been recognised — two Michelin stars since 14 years ago, in fact — as an upscale French restaurant that utilises consciously sourced Japanese ingredients. Not only is their menu dairy-free and less meat-centric, Amber even offers gluten-free vegetarian options, too.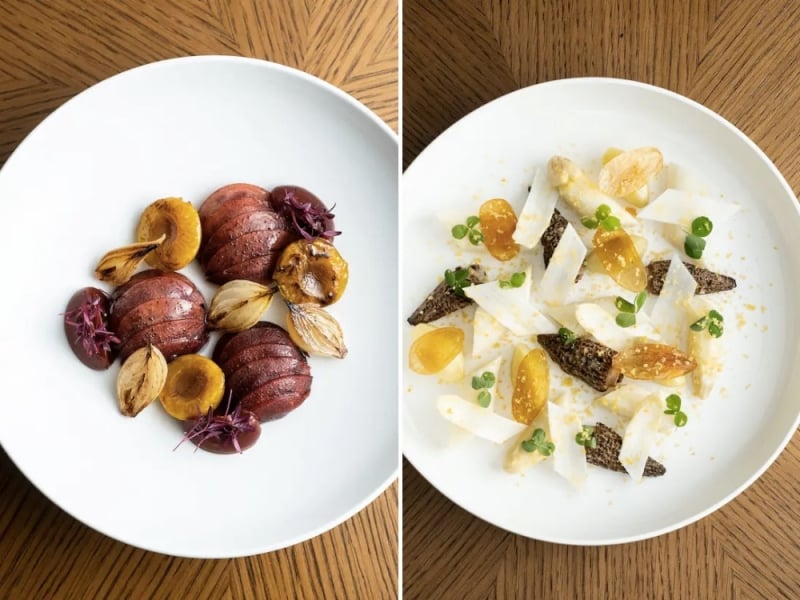 You won't find à la carte menu items here — except for caviar. Instead, you'll get to choose from prix-fixe menus titled the normal, Extended, and Full Amber Experience with three, four, and six courses respectively. Since Amber is only open for lunch and dinner from 12pm to 4pm and 6pm to 12am respectively, be sure to book a slot before making your way here. 
Day 1 Evening and night
3. Savour bite-sized Spanish delicacies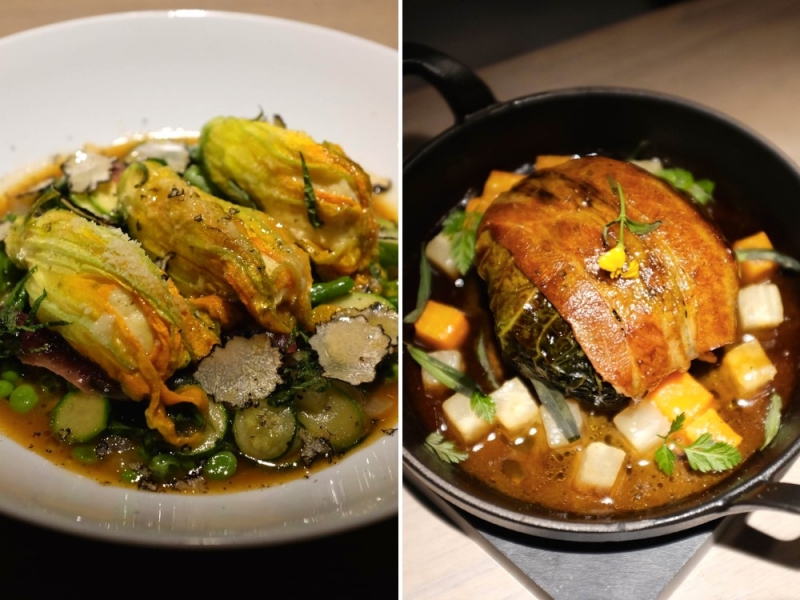 Then, continue on your gastronomic journey at Neighborhood. True to its name, this European contemporary restaurant is hidden in an alley away from the main road. Once you've found the restaurant, be blown away by the simple menu of 20 tapas-style items, many of which let local seafood take the spotlight. Favourite items include the rockfish paella, the boudin basque, and grilled squid. 
Want to make the meal extra fancy? Order a side of white truffle for a lovely flavour complement to your dishes. 
Fun fact: Did you know that Neighborhood is listed as the ninth best restaurant in Asia? Now that's what we call a world-class dining experience! 
​​Day 2 Morning and afternoon
4. Start the day right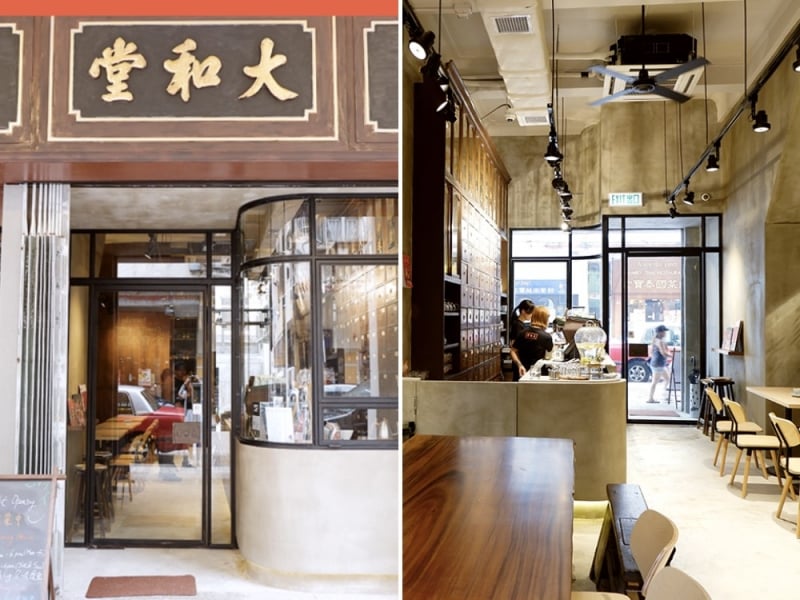 The second day of your Hong Kong itinerary will bring you across Victoria Harbour to Kowloon. 
If you're a proponent of breakfast as the most important meal of the day, then start your day at Tai Wo Tang — by heading there at 8am when it first opens. 
Having been around since 1932, you might easily mistake this Hong Kong cafe for a Traditional Chinese Medicine (TCM) clinic; anyway, the establishment has preserved its wooden signboards and medicine cabinets from 90 years ago. Not to worry: Take a step inside, and discover a third-generation establishment that has since been transformed into a stylish coffee shop.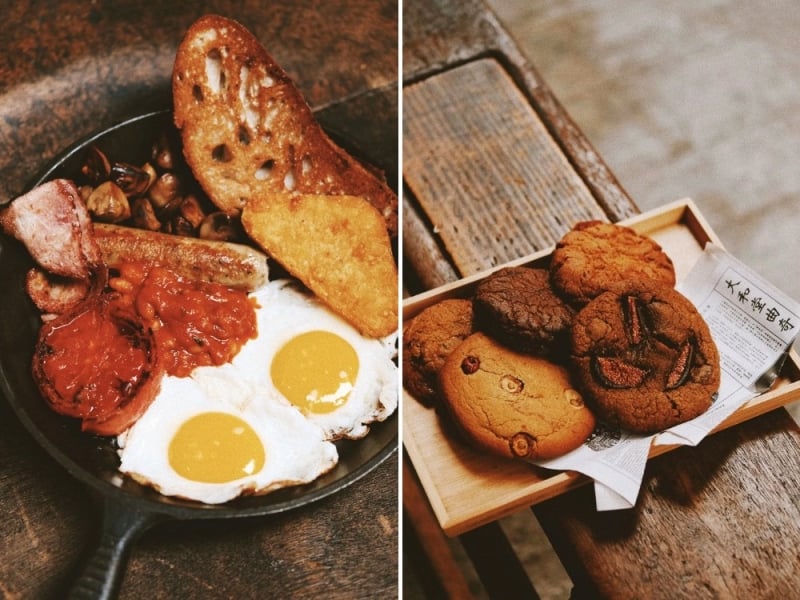 You'll find a selection of traditional teas and all-day breakfast menu items, letting you have a taste of the past and present — all under one roof. Before you leave, don't forget to try perhaps the most unique item here: sour plum, ginger and nuts, and coffee chocolate cookies!
5. Enjoy retail therapy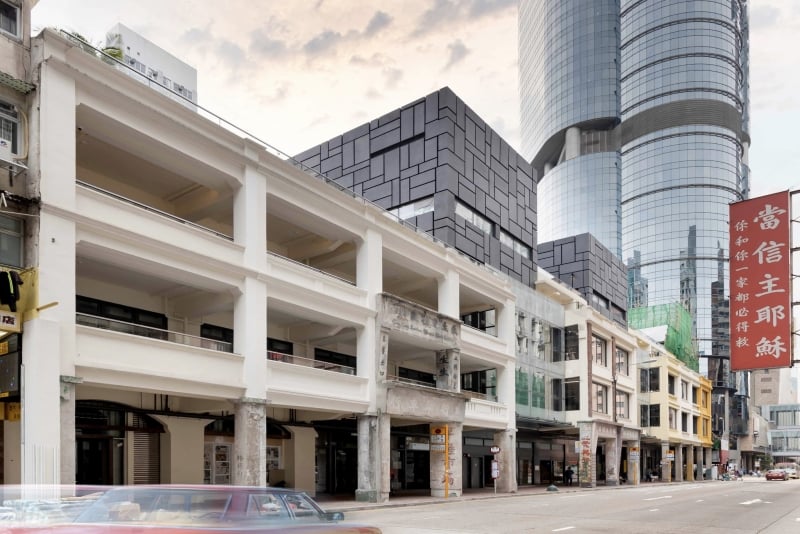 Continuing on the beauty of revitalised spaces, 618 Shanghai Street will offer a retail therapy experience unlike any other. This stretch of 14 protected historic buildings began as a bustling transportation and commercial hub in the 1920s, and rose to prominence in the 1950s as the "centre of Kowloon". 
Thus, what was once a series of waterfront shophouses providing a variety of daily commodities, kitchenware, electrical appliances, and more has been reclaimed into this modern shopping mall — while retaining remnants of the past.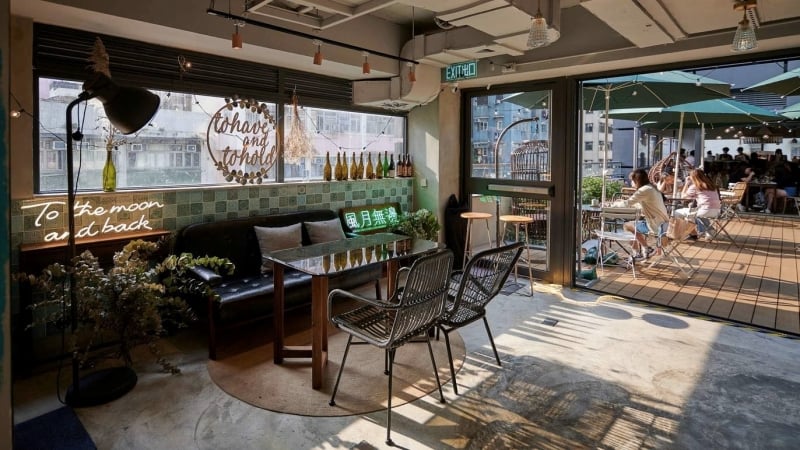 Not only in architecture and murals, but the retail outlets and eateries inside today all tell of a captivating history. 
You'll find independent businesses selling all manner of goods like antique furniture, thrift clothing, handmade pottery, and more. In addition, there are retro cafes and rooftop bars here that successfully blend tradition with modernity thanks to their ambient interior design and trendy brunch offerings. Just take a look at Poach. This alfresco cafe offers bento sets and sweet treats like mochi pancakes: the perfect meal to enjoy while overlooking the bustling streets of Mong Kok. 
Day 2 Evening and night
6. Sink your teeth into delicious Cantonese food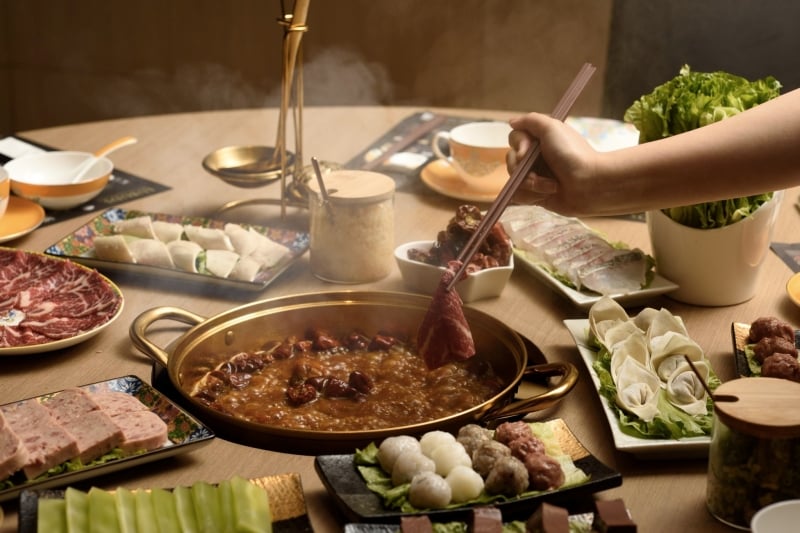 When overseas, you can't leave without feasting on authentic local fare. But, we'll do you one better for your last meal in Hong Kong. How about dining at a Michelin-starred restaurant where Sichuan and Cantonese cuisine blend seamlessly to create an unforgettable meal?
At CHUAN PALACE, you won't have to choose between numbingly spicy Sichuan cuisine or mild and sweet Cantonese cuisine. Between the chilli beef, pickled cabbage fish, dandan noodles, seafood rice, and myriad of dimsum offerings, rest assured that you'll be leaving the restaurant with a satisfied tummy. 
This itinerary has brought you from the trendiest shopping spots in the city all the way to the best cafes, and restaurants in Hong Kong. 
Also read: When Old Meets New: 9 Cultural Attractions in Hong Kong to Visit
That said, are you waiting for the day when you can finally book a ticket to explore the region again? We surely are! 
---
Brought to you by Hong Kong Tourism Board.