Everyone's favourite chicken fast-food chain opened their newest outlet named "The Tank @ KFC Tampines Mall". With a seating capacity of 85, this brand new outlet will feature KFC's first glass-enclosed kitchen in Southeast Asia. The purpose of this "open" kitchen is to showcase the entire cooking and preparation process.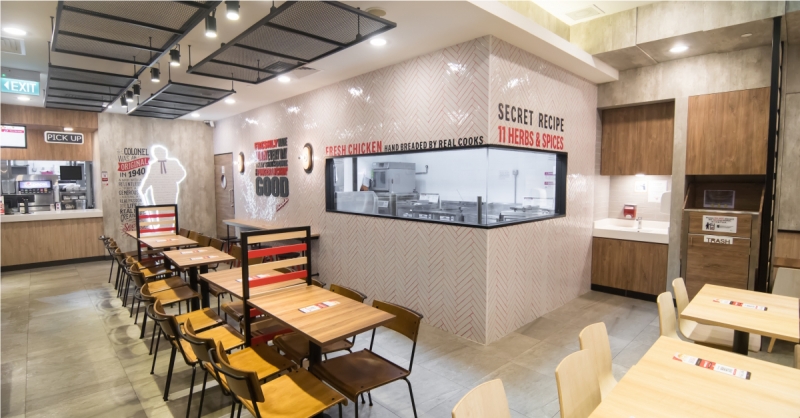 KFC hopes that this new open concept will ease curious minds and assure its customers of its high standards in cooking and food safety. Customers will be able to get a sneak peek into the culinary secrets and behind-the-scenes practices. You'll even be able to learn Colonel Sanders' "7-10-7" secret breading technique!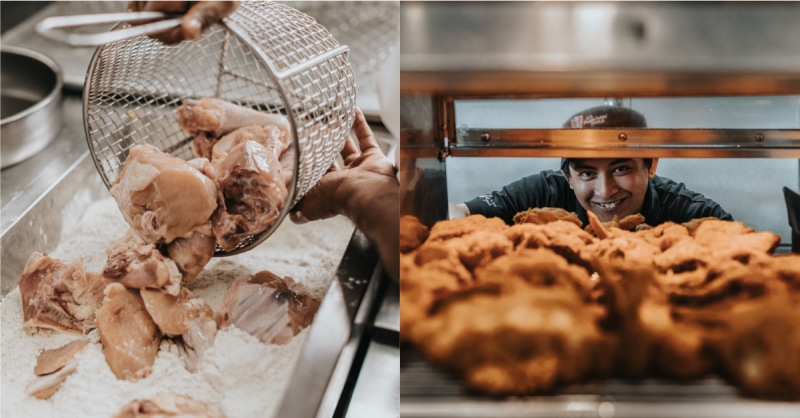 Furthermore, a new "KFC Open Kitchen" programme will be launched this month where customers are able to enter the kitchen and learn how this finger-lickin' chicken is prepared. Besides getting up close and personal with the cooks, participants will be brought along the culinary journey starting from food storage to the final service counter where food is served.
To be a #KFCInsider, sign up for the tours which will be available from 8 April 2019 onwards in selected outlets islandwide. Each tour lasts for 35 minutes. Also, the #KFCInsider pass costs $15 and comes with a two-piece chicken meal and goodie bag.
Also read: Best Halal Burger Joints in Singapore That Are Not Fast Food Chains