Burgers are great comfort food especially after a long day of work or school. It might not be the healthiest of food but everyone enjoys a good burger every now and then. Imagine chowing down the slightly toasted buns, the juicy patty, the melted cheese with a side crunch from the lettuce and tomatoes. It is definitely worth the calories!

Are you salivating yet? From fancy cafes to hawker stalls, find out the best places to savour some great halal burgers in Singapore.
1. (working title) Burger Bar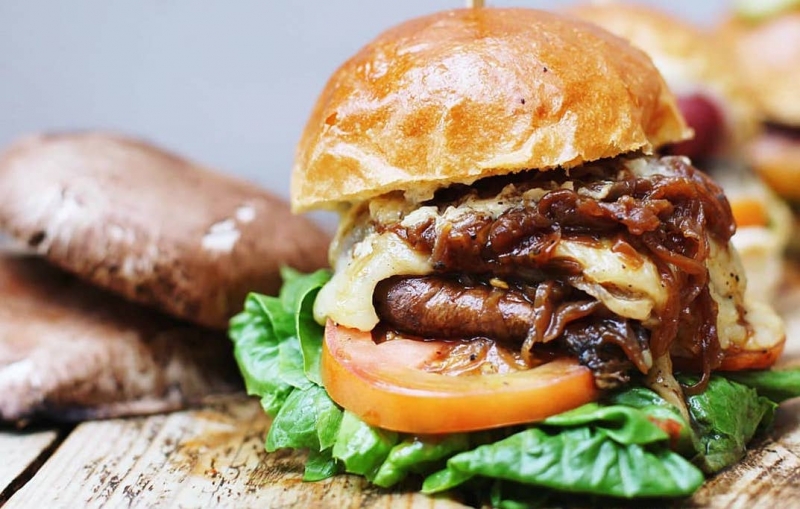 Look out for this familiar face reopening in the Bugis area soon. (working title) Burger Bar has since moved from their previous location at Arab Street. Still serving up gastronomic burgers, (working title)'s menu includes old favourites such as the Classic and Magic Mushroom for those looking for something different.
Be sure to order yourself some yummy Parmesan Truffle Tatter Tots while waiting for your tantalising burgers. This new burger joint makes for a great hangout spot to bond over delicious and succulent burgers. Don't forget to wash it all down with a Bandung Latte!
Address: 783 North Bridge Road Singapore 198751
2. Toko Burgers and Cheesesteaks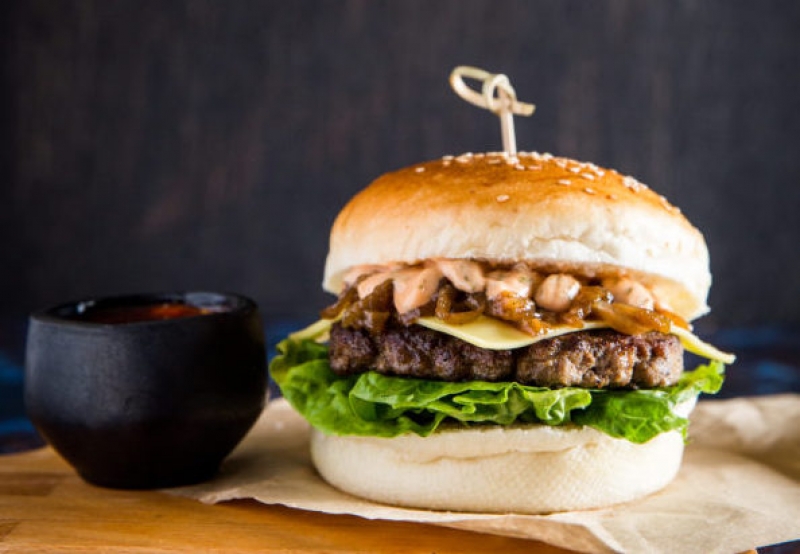 This American diner-inspired eatery is nestled in the ever-bustling Tampines. Though their menu consists mostly of American comfort food, Muslim diners can expect an Italian or Korean twist. Their hearty servings of burgers and cheesesteaks are enough to send you into a food coma.
Get yourself a Toko burger with a side of Beef Chilli Fries. If you are looking for something different, give their famed cheesesteaks, the Philly, a try.
Address:
Our Tampines Hub #B1-43
216 Joo Chiat Road #01-07 S427483
Opening hours: Daily 12pm – 10pm
3. Burgernomics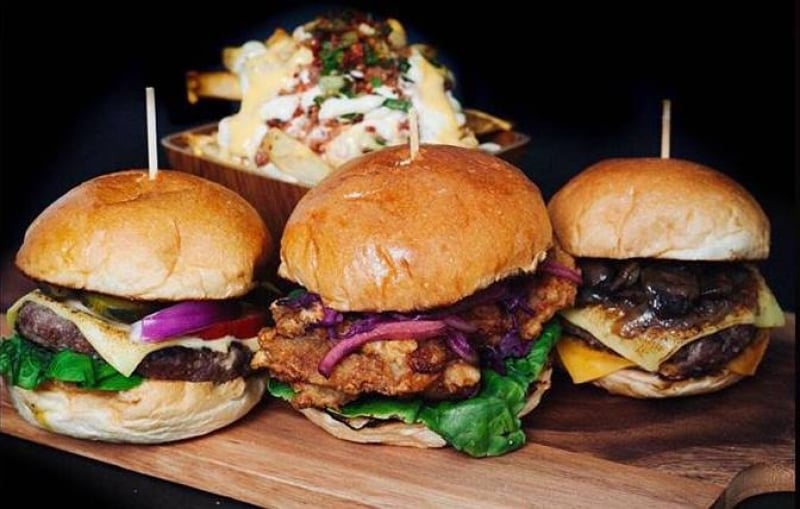 Don't judge a burger by its buns! This no-frills burger joint is perfect for Muslim foodies looking for wallet-friendly burgers. Burgernomics features an assortment of burgers that come with an Asian twist to an authentically American dish. Their beef burger patties are made with the "burger golden rule" in mind, just 80% lean meat and 20% fat. Plus, their burger buns are freshly baked daily.
Some of their burgers pay homage to other popular fast food chains. Treat yourself to their best selling Deluxe Burger which is a tribute to Burger King's famous cult favourite Mushroom Swiss.
Address: 110 Pasir Ris Central, #02-03
Opening hours: 12 pm to 3 pm and 6 pm to 9 pm daily. Closed on Wednesdays
4. Kaw Kaw SG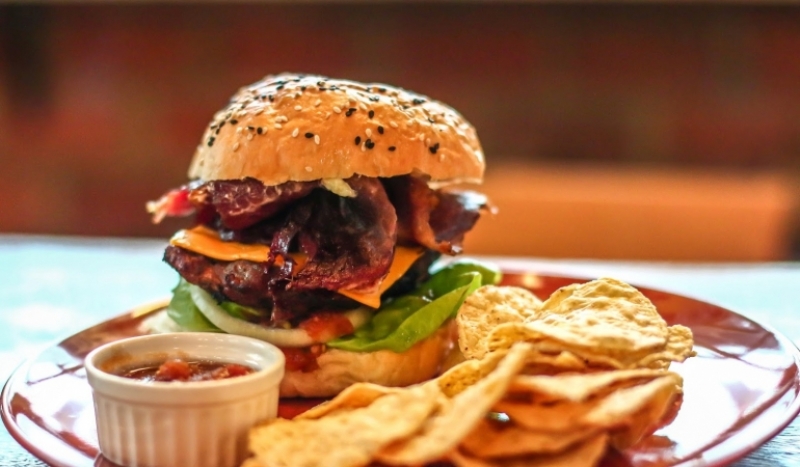 When you duck away from the crazy crowds around Arab Street, you will find this cosy cafe tucked in Aliwal Street. Besides the beautifully decorated interior, you will be treated to their menu made up of an eclectic mix of thick savoury burgers. A mix of flavours will burst in your mouth when you take a bite of their famed Smokey Beef Bacon burger. The juicy patty, complimented by the smoky and tangy sauces, will send you into a burger frenzy.
Also, the buzzing atmosphere of the cafe makes it a great place to hang out with your friends and family. Watch out for the stage as there are live performances happening every fortnight!
Address: 28 Aliwal St, Singapore 199918
Opening hours: Sunday – Thursday 12pm – 9.30pm, Friday 3pm – 10.30pm, Saturday 12pm – 10.30pm
5. FatPapas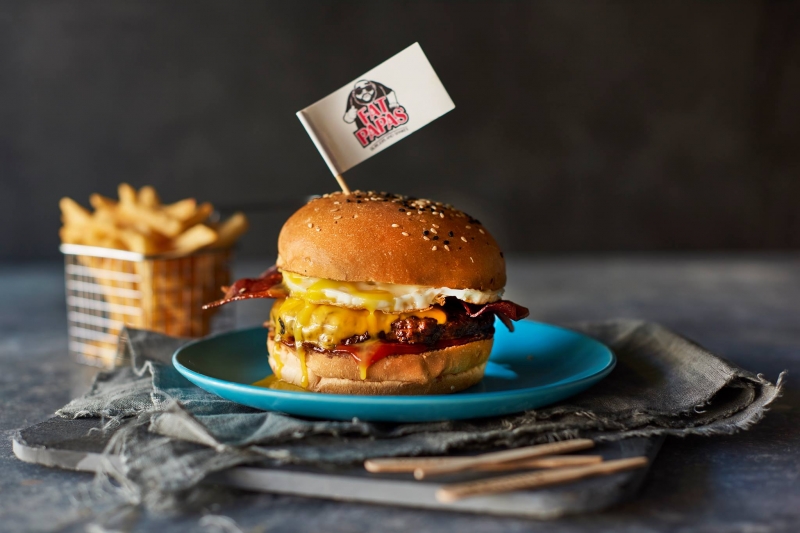 What started out with only a modest branch at Bali Lane has now expanded to several burger joints sprawled across Singapore. Opened by local celebrity Sheikh Haikel, FatPapas is the halal version of the already popular FatBoys. They offer a myriad of burgers with adorable names such as the Wimpy and the Booly Wooly.

The juicy tender patty and generous toppings of bacon or mushrooms will leave you in a food coma afterwards. You can even customize your burger to your liking with their 'Build Your Own Burger' option. Don't forget to wash it all down with their in-house milkshakes!
Address:
17 Bali Lane,
Waterway Point #01-31, 83 Punggol Central
Northpoint #01-150, 922 Yishun Ave 2
Century Square #03-05/31, 2 Tampines Central 5
Opening hours: Depending on the outlet
6. Burgs by Project Warung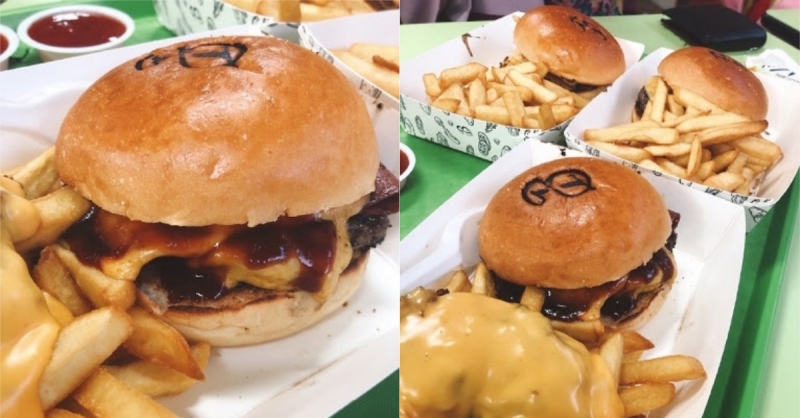 Project Warung brings gourmet food to your every day hawker centres. Burgs serve up halal gastronomic burgers that are both of quality and extremely affordable. They have a delicious mix of flavours from the classic Bacon Cheeseburger to the slightly fancier Mexican Pulled Beef Brisket burger. All their meals come with a side of crisp fries but you can always change things up and upgrade to their speciality fries.
Address:
Golden Mile Food Centre 500 Beach Road #B1-24, Viva Business Park
Centuries Food Court 750 Chai Chee Road #01-19
Opening hours: Depending on the outlet
7. Moustache Burger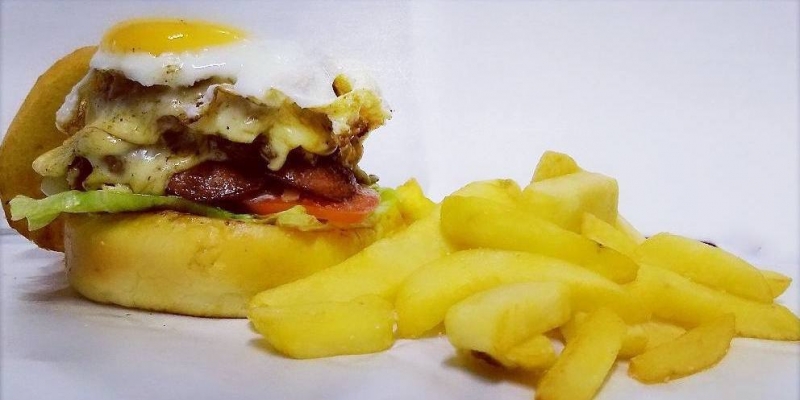 This Japanese-Muslim owned stall is a well-kept secret of ABC Brickworks Market. Moustache Burger is a budget-friendly joint which boasts a myriad of homemade burgers. With their patties and buns being freshly made each day, you can expect nothing but the best when you eat here.

Their menu includes classic favourites such as the Beef Burger and even fancier ones like the Cordon Bleu Chicken burger. This is clearly a great place for struggling students looking for a burger feast.
Address: 6 Jalan Bukit Merah #01-50 ABC Brickworks Market & Food Centre Singapore 150006
Opening hours: 12 pm – 9.30 pm
8. The Bread Gang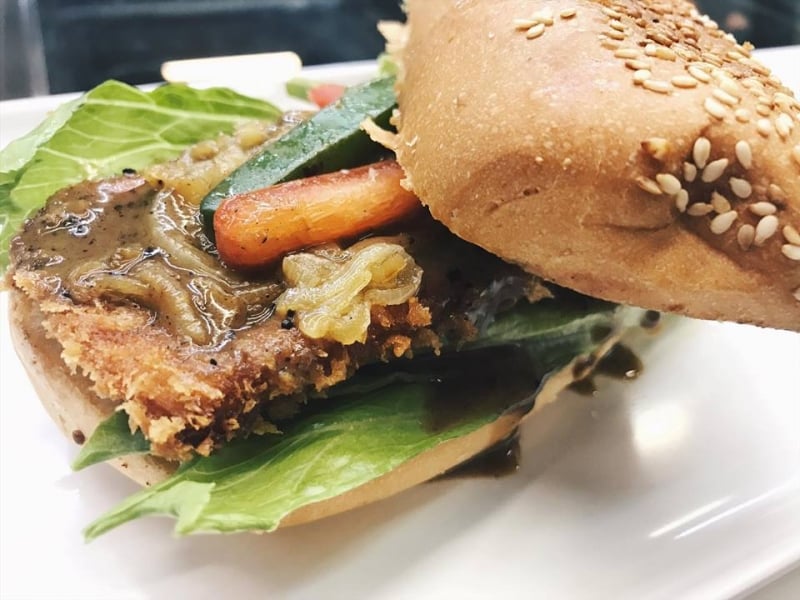 Good news for Muslim foodies in the west! You'll surely be salivating when you lay your eyes on their Roti John Cheeseburger. Imagine a burger soaked in nacho cheese! You wouldn't want to be counting calories when you dine at the Bread Gang.

While the rest of the menu is not exclusively burgers, you will still be able to fill your tummy with delicious and variant versions of roti john. There's nothing more comforting than chowing down freshly cooked beef tossed with toasted bread. Plus, this hawker-style stall ensures its diners affordable prices.
Address: Blk 235 Jurong East St 21 Aiman Cafe Singapore 600235
Opening hours: Daily, 11 am – 11 pm
9. I Love Burger Lah!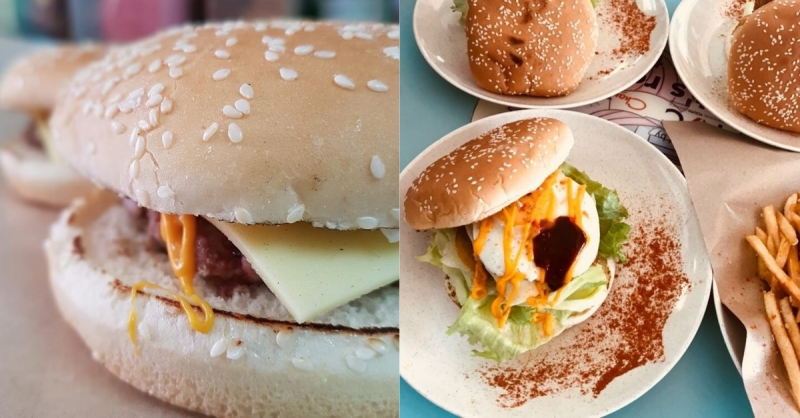 Situated in the humble neighbourhood of Ghim Moh, you will find a hipster-hawker burger joint specially opened for all kinds of burger lovers. Their extensive menu made with love includes varying flavours of burgers with a Singaporean twist like Har Cheong Gai burger and Golden Fortune Lamb burger.
Of course, you can't simply have burgers without fries. Browse through their unique spread of fries with interesting flavours like Salted Caramel!
Address: 20 Ghim Moh Road #01-06 Ghim Moh Market & Food Centre Singapore 270020
Opening hours: Daily, 11 am – 8 pm
10. Nadim's Delight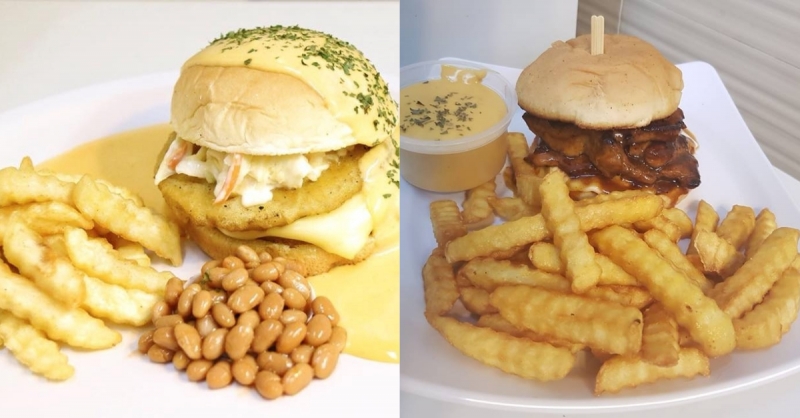 You'll surely have a cheesy good time when you dine at this unassuming burger joint. Tucked away in a coffee shop, Nadim's Delights serve affordable Western dishes as part of Ayza's Restaurant. Get yourself a plate of the Burger Banjir and chow down a plate full of goodness with a double patty chicken burger soaked with cheese. Their dishes are served with a side of baked beans and fries. You will definitely be getting your money's worth here!

Address: 508 Jurong West Street 52 Singapore 640508
Opening hours: Daily, 12pm – 10pm
Also read: 4 New Halal Buffets to Try in Singapore
So if you plan to get your next burger fix at McDonald's, think again. There are numerous halal burger joints around town that are a bang for your buck and boast great quality! Swap that Double McSpicy for a hearty gourmet burger that's affordably-priced and delicious (maybe even more delicious).