Macao is an up-and-coming Muslim-friendly destination filled with tons of dazzling attractions and of course, yummy Portuguese egg tarts. Muslim travellers can easily find an array of European-style attractions from the Ruins of St. Paul's to Senado Square.

But if you're looking for something different to discover in Macao, why not check out these fancy festivals happening in the coming months of 2019. 
1. Art Macao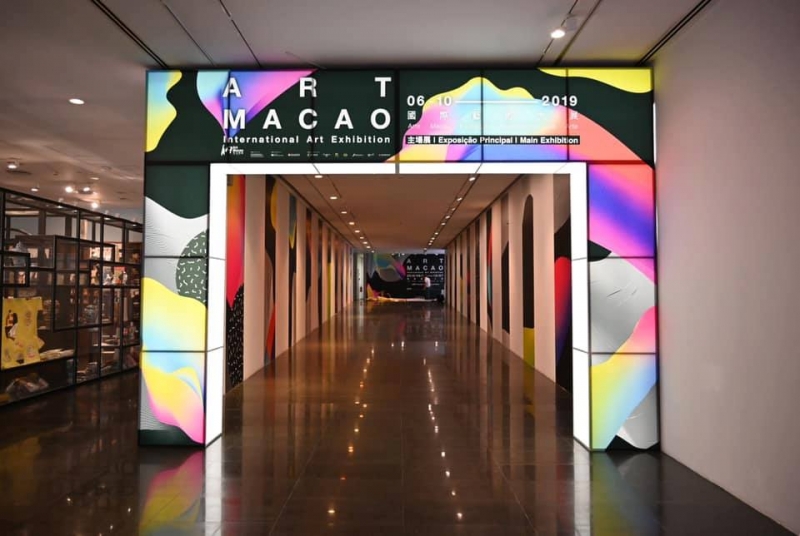 This summer, Macao transforms into a cultural playground as it will be saturated with hues of creativity, colours and culture. The Art Macao is an international art exhibition and cultural event that will feature an eclectic mix of various art installations and theatrical performances.

Art Macao will run from June to October 2019. From the Macao Museum of Art to hotels, integrated resorts and foreign consulates, these culture exhibitions can be easily found anywhere and everywhere in Macao.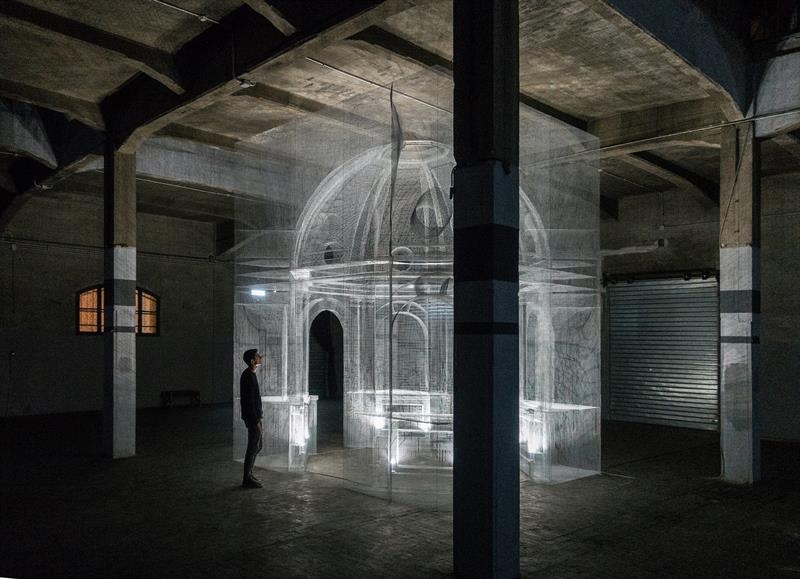 Explore Sacral, by Edoardo Tresoldi (pictured above) at Wynn Resorts Macau, take a walk along the famed Silk Road through the cultural relics of the Western Xia Dynasty, or step into a 360° multi-dimensional art experience at various hotels where you'll get an intimate look at the heritage of East-meets-West.

Don't miss out on the gallery of iconic actress-turned-princess Grace Kelly, to understand her influence on the works of other great artists such as Andy Warhol at the Galaxy Macau Integrated Resort. Please do note that ticketing will vary depending on the exhibition. For more information regarding tickets, do visit their website for more details.
Date: June to October 2019
2. 2019 Wushu Masters Challenge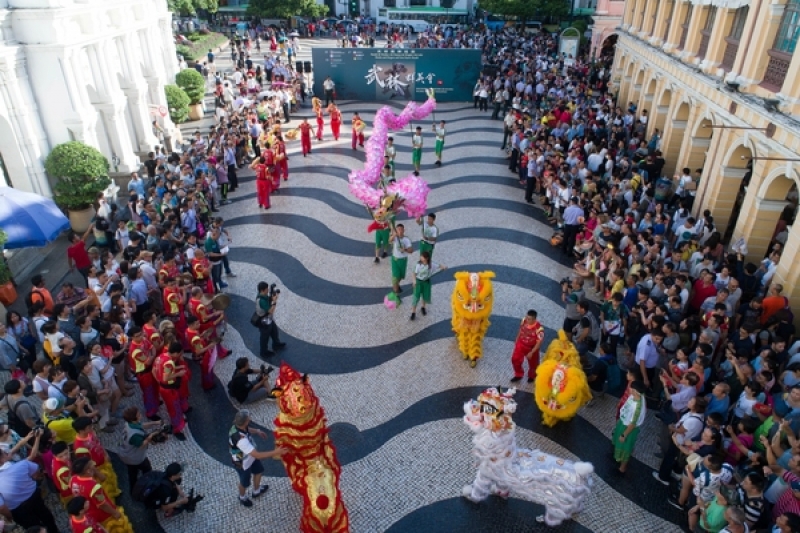 Wushu has a long history in Chinese culture and sports and over the years, it has developed a following in Macau. If you find yourself in Macao between 1 to 4 August, be sure to catch the four-day Wushu Masters Challenge. This exciting event will feature three main Wushu categories including Taolu, Sanda and of course, Lion Dance. 
Wushu enthusiasts will be enthralled by the display of different forms of Wushu events by both locals and tourists. Everyone is welcome to participate in the festivities! It will be a memorable and colourful demonstration of sports, tourism and culture. 
Date: 1 to 4 August 2019
3. 30th Macao International Fireworks Display Contest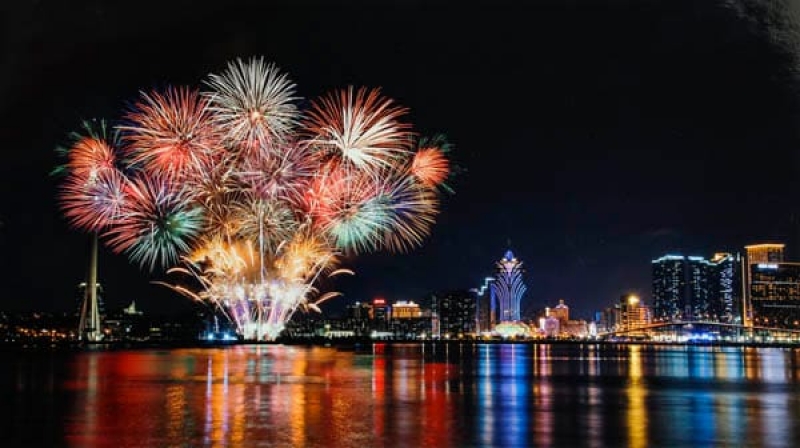 From September to October 2019, travellers to Macao can expect a vibrant colour display of fireworks at the Macau Tower Shorefront. This annual critically acclaimed contest will feature more than 100 international teams from all over the world. The Macao International Fireworks Display Contest will have participants from France, Germany, China, Thailand and many more. Malaysia is participating after a multi-year hiatus in 2019, and they will be the first team to compete in this year's contest.
Be sure to park yourself at one of the many vantage points along the Macao Peninsula and Taipa Island to watch the Macao skyline being illuminated by a world-class pyrotechnic fireworks display. It's about to get lit in Macao!
Dates: 7, 13, 21 and 28 September 2019; 1 and 5 October 2019
4. 33rd Macao International Music Festival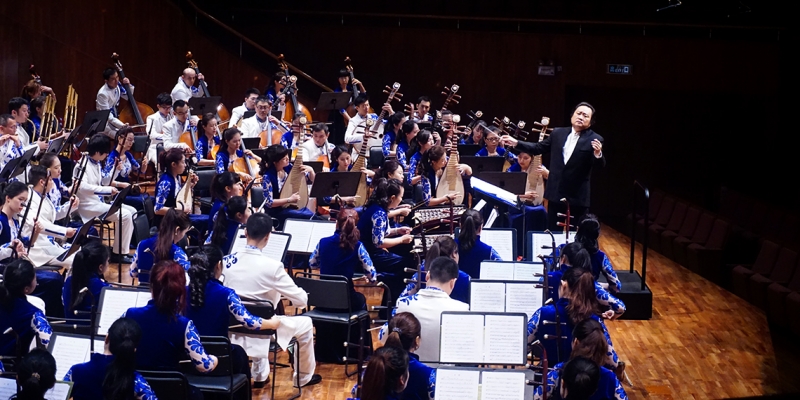 The 33rd Macao International Music Festival will take centre stage from 4 October to 3 November 2019. Music comes to life as distinguished artists from various parts of the globe descend into Macao. 
Attendees can expect an exciting programme featuring various genres of music including opera, Chinese folk music and many more. Get ready to enjoy the symphonies of the world with a concert backdrop of numerous World Heritage sites like Dom Pedro V Theatre, Mount Fortress and St. Dominic's Church.
Date: 4 October to 3 November 2019
There's so much more to Macao with all these arts festivities happening in 2019. Be sure to add these exciting festivals to your Muslim-friendly itinerary. And get ready for a burst of colour and music during your next visit to Macao! 
To find out more about the exciting festivities happening in Macao, visit the Macao Government Tourist Office's (MGTO) official website. Or check out Macao Tourism Malaysia's Facebook and Instagram page. 
---
Brought to you by Macao Government Tourism Office (MGTO).