After the proposal, comes the next big question – which dress to pick for the most important day of your life?! Finding the perfect wedding dress can cause a huge headache for many brides. For those who are modest-conscious, you're in luck because many brands in Singapore's wedding scene offers modest-friendly picks.
Whether you're looking for long sleeves, a higher neckline or a looser silhouette, local designers in Singapore make the best dresses for brides who want to stay fashionable while remaining modest. Check out these five modest wedding dress brands to bookmark for your big day!
1. LA Bridal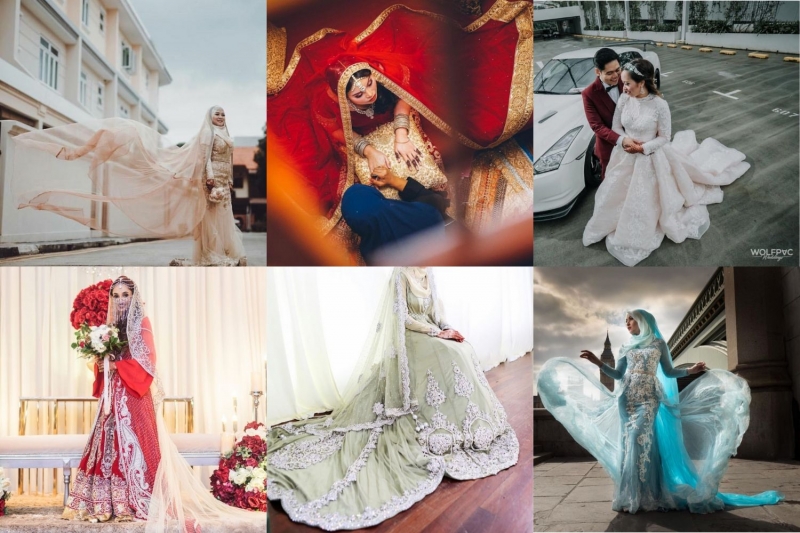 In 2005, self-taught designer Lulu Alhadad launched her namesake label. If you're not quite set on what kind of wedding dress you prefer, LA Bridal is a good place to start. Lulu's commitment to offering choices for the modern Muslimah shines in her collection's variety.

LA Bridal specialises in handcrafted wedding gowns and traditional wear such as the Classic Songket, traditional Arabic and Bollywood pieces. Most of the luxurious wedding gowns possess dramatic trains and opulent embellishments – perfect for the bride who won't settle for anything less!
Address: 762A North Bridge Road (Level 2, Above Bravo Fitness)
Opening Hours: By appointment only
Contact: +65 9247 7556
2. Fatimah Mohsin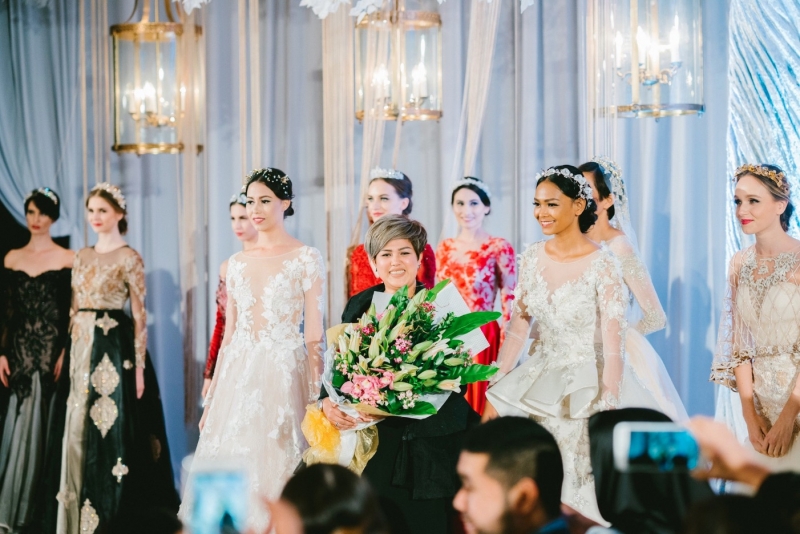 Whether you're going for a romantic, traditional, modest or glamorous look, Fatimah Mohsin has got you covered. Her enthusiasm for bridal fashion has led her to build a stunning assembly of bridal wear, catering to the simplest and most lavish brides. Her creativity results in gowns with unique silhouettes.
If you want to take the phrase 'one-of-a-kind' to the next level, Fatimah Mohsin also provides made-to-measure services. This is a service where she creates a design tailor-made to your specific needs and requests. They are a full-service bridal boutique, offering makeup and photography services.
Address: 148 Arab Street Singapore 199831
Opening Hours: 11am – 8pm
Contact: +65 6292 4565
3. Aurora Wedding Gallery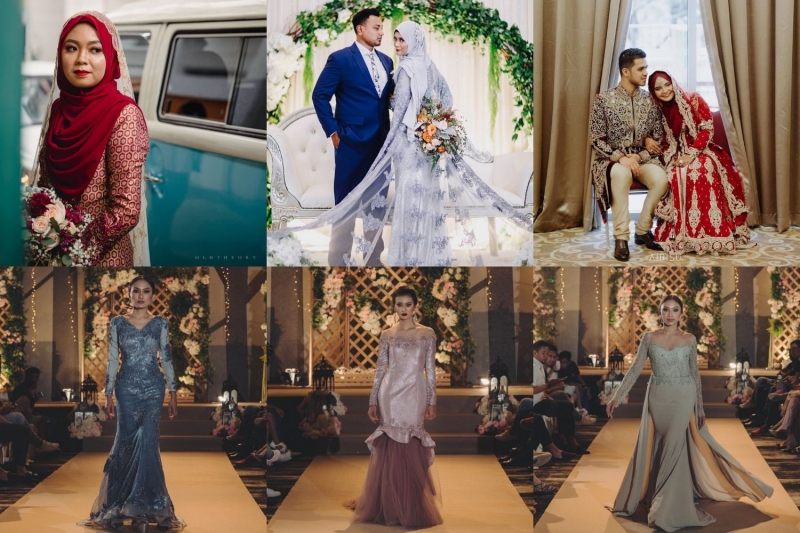 Though Aurora Wedding Gallery is a rather young boutique, it has made its mark in the local bridal scene in the past five years. Known for their head-turning yet simple designs, Aurora offers a huge range of wedding gowns.
Their latest gowns showcase amazing mermaid silhouettes, perfect for the Muslim bride that wants to look glamorous yet classic. In case you were wondering, Aurora Wedding Gallery also offers decoration services.
Address: 60 Kaki Bukit Place Eunos Techpark, Singapore
Opening Hours: Monday to Friday, 1pm – 8pm
Contact: +65 6743 0772
4. ZaraZia Bridal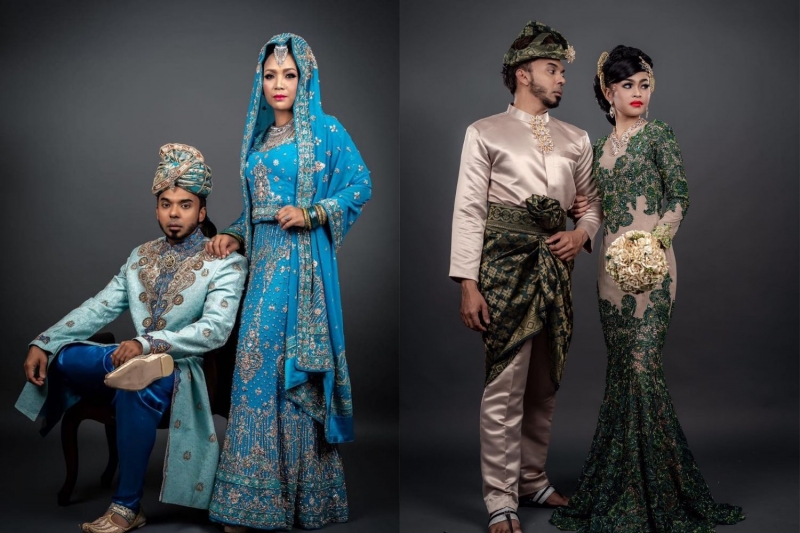 If you're a true-blue Melayu or Javanese gal at heart, you'd have to check out ZaraZia Bridal. Their modest wedding dresses feature an array of traditional Javanese, Malay and Bollywood styles. They also provide bridal makeup services.
ZaraZia is owned by Roziah Barik, a pageant queen who recently won Ms Elite Singapolitan 2019. Her passion lies in bringing old traditions back into style, including specific styles like the Padang-famous sanggul lintang. Though Roziah currently serves her clients from home, her humble, young business is aimed for bigger things!
Contact: +65 9001 5885 (For appointments and bookings)
5. SQEEN Bridal Couture
Experienced in dressing brides of all shapes and sizes, SQEEN offers a range of flattering cuts for different brides – A-line, mermaid-style, peplum and more. For colours, they don't stick to just the classic whites and neutrals.

Apart from classic neutrals, SQEEN dresses their brides in bolder colours.  Another plus point is that SQEEN offers makeup and hairstyling services, perfect for the bride who's looking for a bridal boutique that does it all!
Address: 67 Ubi Road 1 Oxley Bizhub
Opening Hours: By appointments only
Contact: +6597471372, [email protected]
Also read: 12 Muslim Fashion Influencers You Should Follow On Instagram