In recent years, modest fashion has slowly crept into luxury and fast fashion. Fashion brands worldwide have incorporated modest looks that have strutted down the runways of Dubai, London and even New York. Modest fashion styling seems synonymous to lots and lots of layering and incorporating trendy pieces (read: off-the-shoulder tops) in a more covered way.
Muslim women are increasingly using fashion not only to express themselves but also break stereotypes that Muslim women who dress modestly can't be stylish. These Muslim fashionistas prove that you don't have to compromise your faith for fashion.

We've selected 12 Muslim fashionistas from Singapore, Malaysia, Indonesia and Brunei for your next outfit inspiration! Who knows, you might learn how to #OOTD just like them!
Singapore
1. Dalillah Ismail – @dalillahismail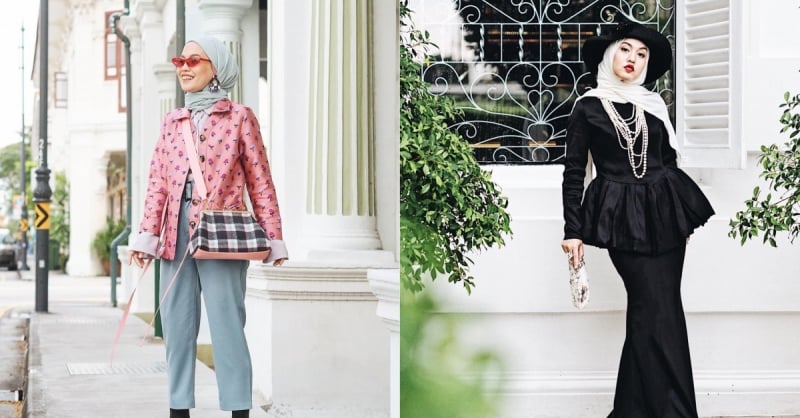 Dalillah Ismail is a well-known Muslim fashionista in Singapore. Her interest in fashion started with her lifestyle and fashion blog, A Veil of Modesty. Now, Dalillah has taken over the local fashion scene and worked with various brands from Zalora to Style Theory. She is known for her bold pattern pairing outfits and is not shy to put together vibrant ensembles. 
2. Nur Fatiin – @nurfatiin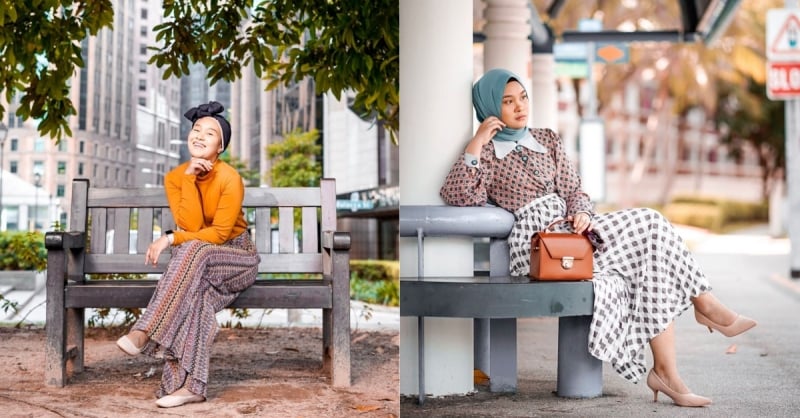 When you scroll through her Instagram feed, you might find it hard to pinpoint Nur Fatiin's style. Well, that is a testament to her experimental sense of style. She is not afraid to fashion the latest trends in her own unique way. Each outfit Nur Fatiin puts together is matched with a distinct hijab style and of course, a cute bag. Check her out if you're looking to style the newest trendy look!
3. Tiara Skadiang – @tskadiang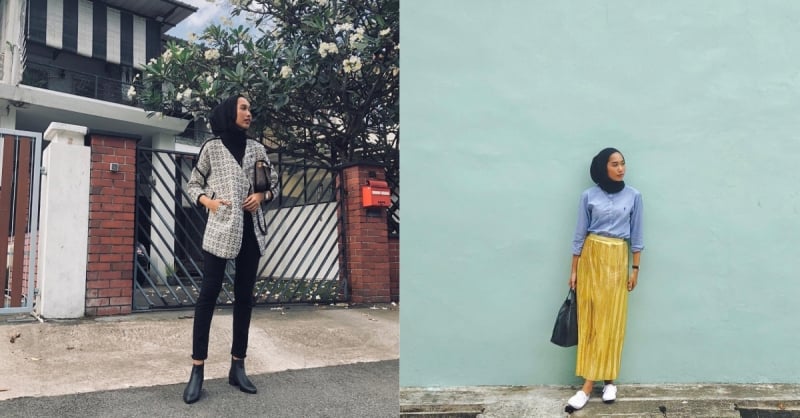 You might recognise this Muslim fashionista as she has modelled for various Singaporean modest brands like A Cup of Dee and Simply Rays. Tiara's style might come off as minimalistic but her ensembles are always on point with a touch of colour here and a chic outwear there. Her timeless sense of style explains her perfect outfit inspirations especially if you're dipping your toes in the world of fashion. 
Malaysia
4. Asma' Nasaruddin – @asma.nasa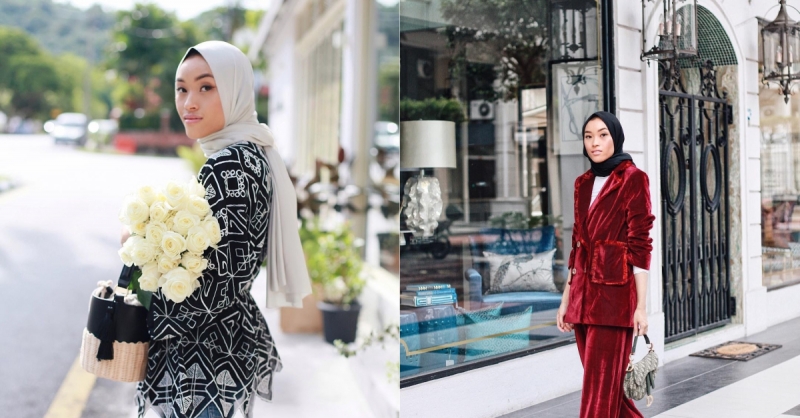 She might be the best friend of a certain Muslim fashion mogul but Asma' Nasaruddin is a Muslim fashionista in her own right. Besides being the former Creative Director of Malaysian brand Olloum, Asma' is well-known in the modest fashion world for her simple yet bold outfits. Though her clothes are often monochromatic, she does experiment occasionally with colour and patterns to switch things up. Asma is probably a rare fashionista that can make a simple white shirt and jeans look chic. 
Also read: Modest Fashion: 4 Tips For Your Summer Outfit
5. Abby Asmaa – @abbyasmaa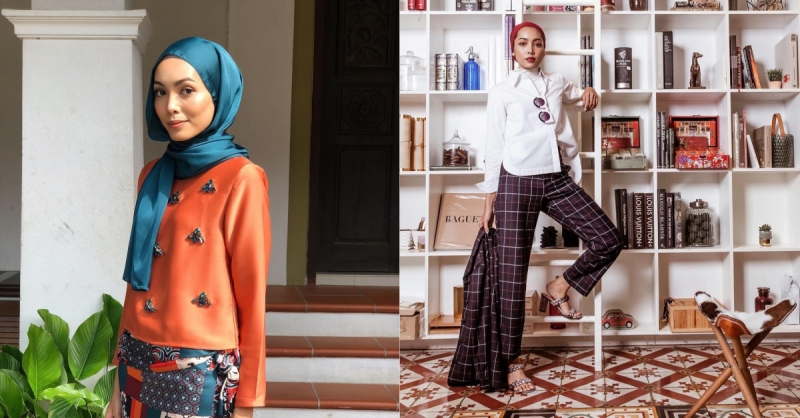 If you're looking for some colour-blocking inspiration, you should definitely give Abby Asmaa a follow. Besides the patterned blouse, this Muslim fashionista has a way of matching contrasting pieces of clothing. From formal chic to streetwear, she has a signature trendy look for every occasion. Abby's feed is also a source of reference if you're looking to switch up your hijab style. 
6. Jaja Anuar – @jaja_a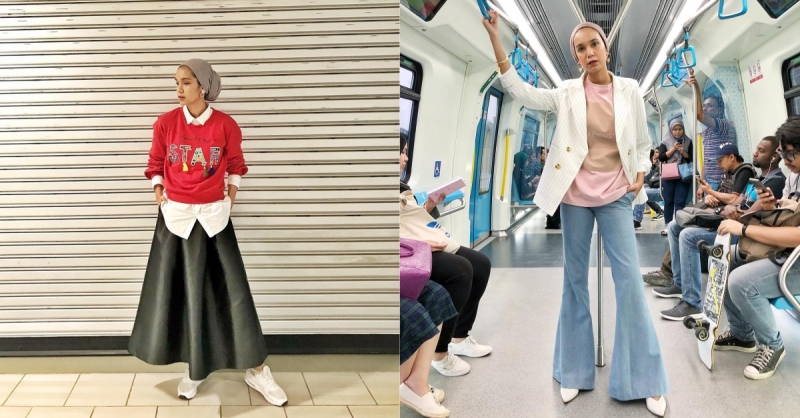 As a fashion buyer for Malaysian brand FashionValet, there's no doubt that Jaja Anuar knows the ins and outs of fashion. It might be hard to ascertain Jaja's personal style as she experiments with various trendy looks and colour palettes. Even as a working mother, she never fails to look her best despite hanging out with her son or running around from one fashion show to the next during KL Fashion Week. 
7. Adira Salahudi – @adirasalahudi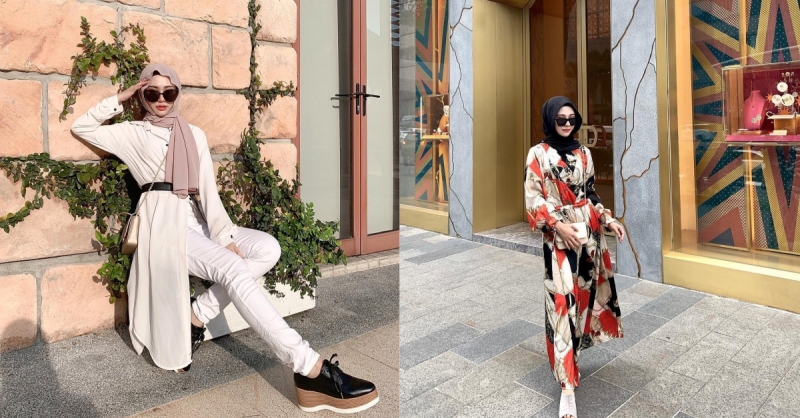 This Brunei-born Muslim fashionista has made headways in the Malaysian press as she's often compared to Korean actress Song Ji Hyo. Adira's style is usually described as feminine since you can easily find her in neutral or pastel clothing. She loves topping her look with the occasional trendy eyewear. If you describe your personal style as casual chic meets pastel, then you might want to give Adira a follow.  
Indonesia
8. Dian Pelangi – @dianpelangi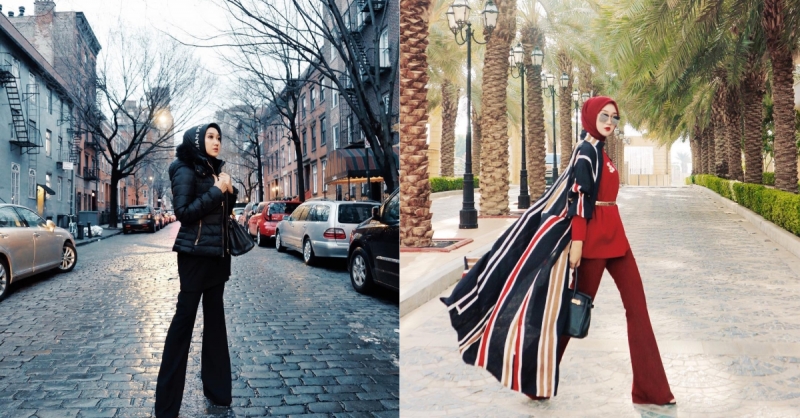 Just like her unique name, this Muslim fashionista has an equally unique sense of style. Her style leans towards more luxurious and sophisticated chic. Dian's wardrobe is a reflection of the colour wheel as she doesn't shy away from infusing bold colours into her looks. Plus, if you're looking for some hijab-spiration, she has clearly perfected the square hijab look! 
9. Rani Hatta – @ranihatta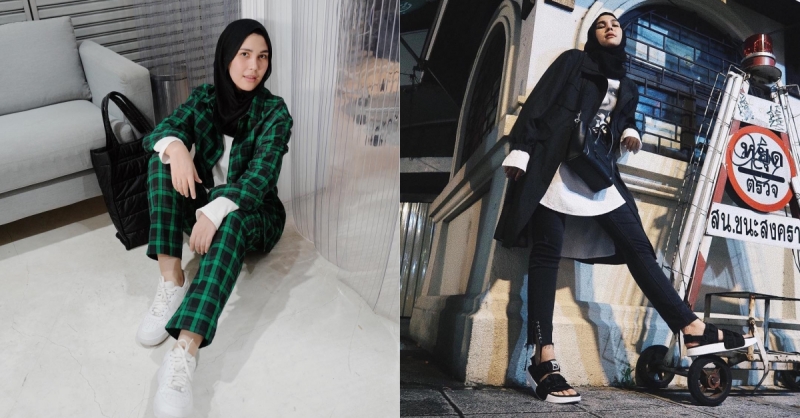 Who says you can't look your best while still being comfortable? Many of her outfits include loose or baggy pieces. Her Instagram feed is full of oversized hoodies with the occasional striped shirts. One can easily describe Rani's wardrobe as an understated edgy street style. She also has a way of turning a simple look into a Gram-worthy one with her interesting choices of footwear. 
10. Soraya Ulfa Faisal – @sorayaulfa15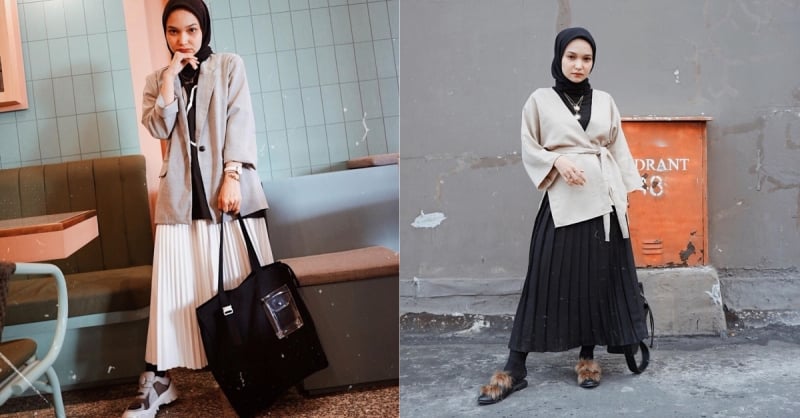 Soraya is the perfect modest style inspiration when it comes to casual streetwear. Many of her outfits play around with layering distinct pieces into a cool combo. Her preference for a relaxed silhouette stays true to the idea of loose modest clothing. Her colour palette may tilt towards darker colours but she does enjoy mixing things up with some bold printed outwear or scarf. 
Brunei
11. Nabeela Fadzil – @lipstickmyname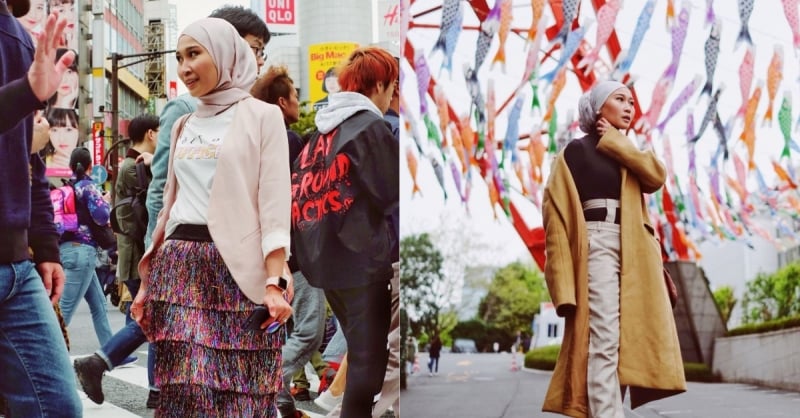 Nabeela's style has definitely evolved over the years. She usually fashions a more feminine and chic ensemble. You can easily spot her in neutral or pastel tones. However, she isn't afraid to mix things up with a blood orange pantsuit or an edgy leather jacket. Nabeela is also one of those few who can look stunning despite chasing her toddler around. We clearly have so much to learn from her! 
12. Ajeeratul Abdullah – @jeeradoesfashion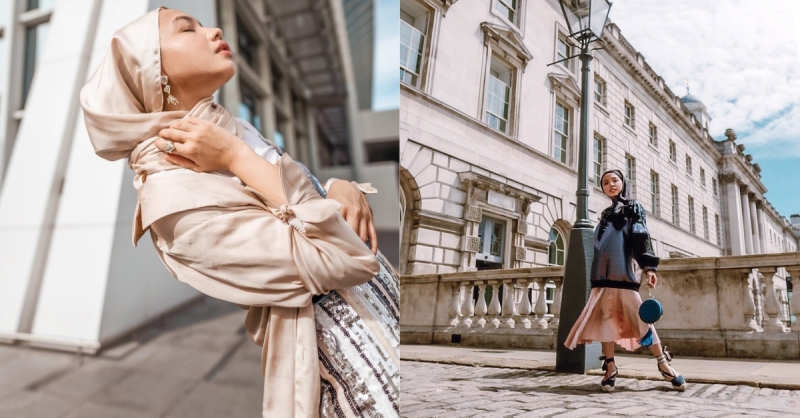 This Bruneian's Instagram feed might stand out among the rest as she's known for her #OOTD A-game. With her creative and model-worthy poses, Jeera expresses her style through a rainbow of colours. She sure likes her pastel and neutral hues but she also enjoys shaking things up with her black boots or fashion-forward printed tops. If you're looking for outfit ideas that range from chic to comfortable, give Jeera a follow and be instantly inspired!
Also read: 10 Influential Muslim Women to Follow on Instagram