Hong Kong is increasingly becoming a hotspot for Muslim travellers from Southeast Asia. With more initiatives to provide more halal food options and mosques in Hong Kong, Muslim travellers have a relatively easy time getting around this Muslim-friendly travel destination. 
Hong Kong might only have a small population of Muslims but it boasts six unique mosques scattered from Tsim Sha Tsui to Wan Chai. Be sure to check out these mosques in Hong Kong during your next visit!
Yau Ma Tei 
Just south of Kowloon Peninsula, Muslim travellers will chance upon Yau Ma Tei area. It's a great area to visit to have some insight into the life of the local Hong Kongers. In the day, you'll find the Yau Ma Tei market where you can purchase perishable souvenirs such as dried noodles. But when night comes, the market comes to life. People will be haggling over clothes, toys and many more, especially along Temple Street near the famous Tin Hau Temple. 
Alternatively, Muslim travellers can head to the Hong Kong International Hobby and Toy Museum at 330 Shanghai Street. Be amazed by the extensive collection of action figures, toys and pop culture collectables. 
1. Ibrahim Mosque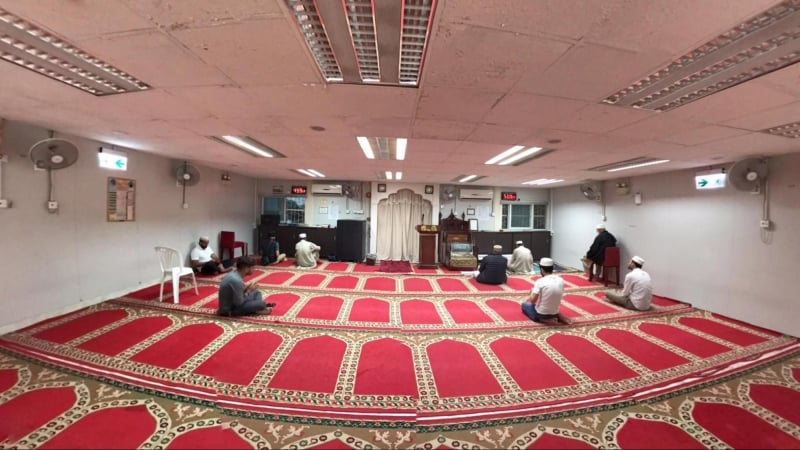 Address: Hoi Wang Rd, Yau Ma Tei, Hong Kong
Nearest MTR station: Yau Ma Tei 
Tsim Sha Tsui
This urban area of Hong Kong hardly needs any introduction. Tsim Sha Tsui is a popular tourist hub in Hong Kong with plenty of luxury shops and restaurants for Muslim travellers to peruse through.

There are plenty of shopping malls in the area to the joy of Muslim shopaholics. Take your time to walk down the Park Lane Shopper's Boulevard where you'll find many flagship stores of several luxury brands.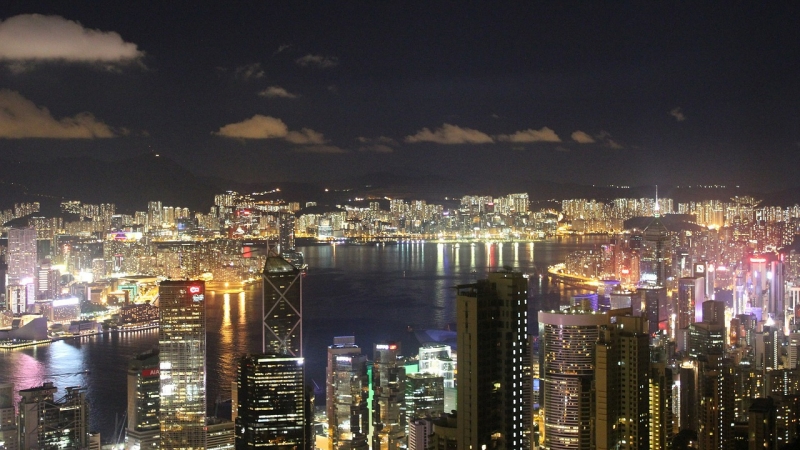 Shopping might not be for everyone so those culture vultures could instead head to the many museums in the area. From the Hong Kong Museum of Art to the Hong Kong Cultural Centre, there are plenty of cultural sights and exhibitions to keep you company. 
If you're looking for something to occupy your little ones, head over to Kowloon Park. It is the largest park in Tsim Sha Tsui, equipped with swimming pools, a sculpture garden and an aviary. There are many other parks in the area including Signal Hill Garden at Blackhead Point and Middle Road's Children's Playground. Be sure to take a walk at the Tsim Sha Tsui Promenade, along Victoria Harbour waterfront where you'll find the Avenue of Stars.
2. Kowloon Mosque and Islamic Centre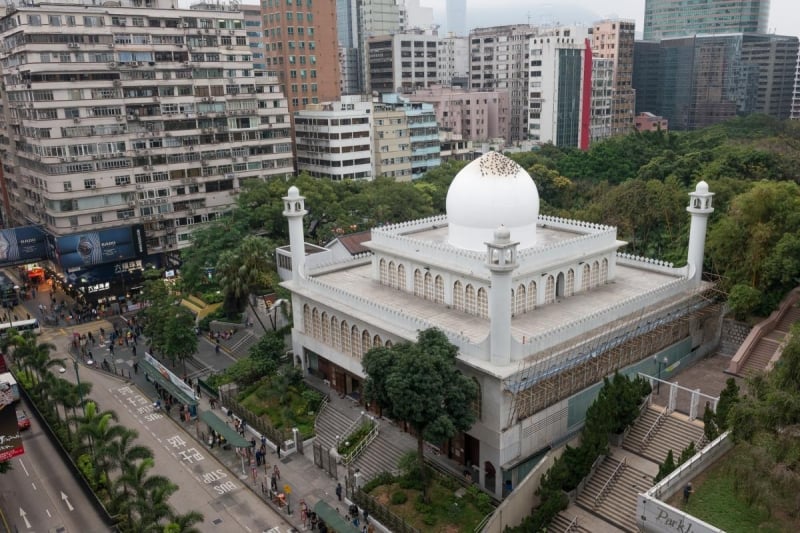 Address: 105 Nathan Road, Tsim Sha Tsui, Kowloon
Nearest MTR station: Tsim Sha Tsui 
Mid-levels
Situated between Victoria Peak and Central, Mid-levels is an affluent area where you'll be able to spot many foreign expatriates and wealthy locals. Since you're here, don't forget to check out the longest outdoor escalator in the world that cuts through the district. The Central-Mid-Levels escalator extends for over 800 metres.
Muslim travellers can escape the bustling city by heading to the Hong Kong Park, Hong Kong Zoological and Botanical Gardens, Lung Fu Shan Country Park or embark on a two-hour walk along the Wan Chai Nature Trail. Alternatively, there are also some cultural sights you can look up when you're there such as the Flagstaff House Museum and Hong Kong Visual Arts Centre.
3. Jamia Mosque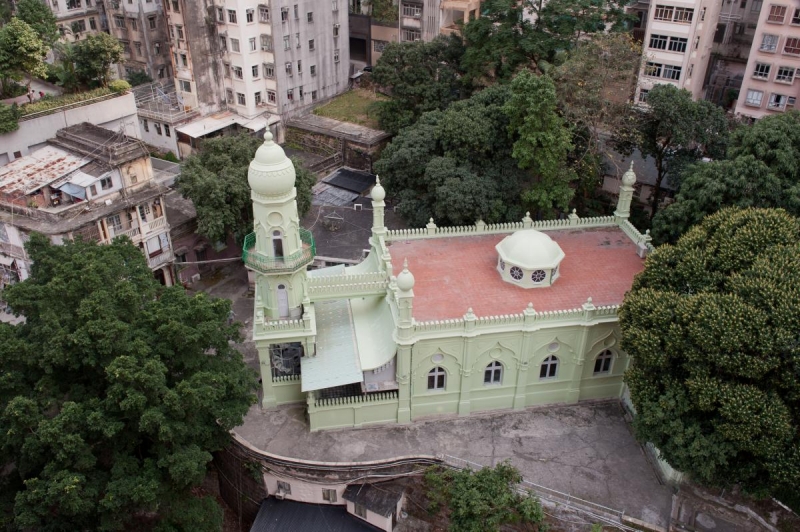 Address: 30 Shelley Street, Central, Hong Kong Island
Nearest MTR station: Central
Wan Chai
Wan Chai is mostly known as the bustling commercial area of Hong Kong as it's filled with tons of offices, convention centres and more. There are notable skyscrapers that form Hong Kong's skyline like the Hong Kong Convention and Exhibition Centre (HKCEC), Central Plaza and Hopewell Centre. Muslim travellers should check out the HKCEC as they have a wide array of conventions or fairs that occur throughout the year. 
4. Ammar Mosque and Osman Ramju Sadick Islamic Centre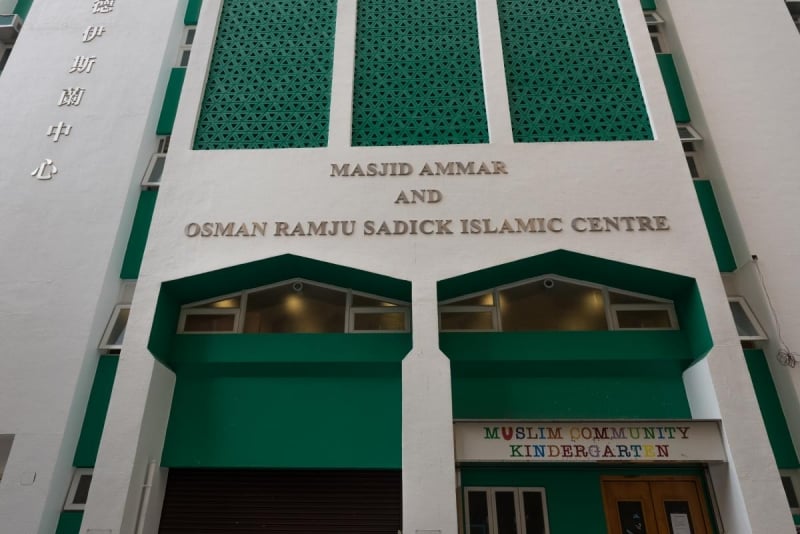 Address: 40 Oi Kwan Road, Wan Chai, Hong Kong Island
Nearest MTR station: Wan Chai
Chai Wan
The Chai Wan area is mostly known as an industrial and residential area of Hong Kong. Just like most of Hong Kong, this district is filled with quite a number of high rise buildings. There are also many educational institutions such as the Islamic Kasim Tuet Memorial College.
5. Chai Wan Mosque/Cape Collision Masjid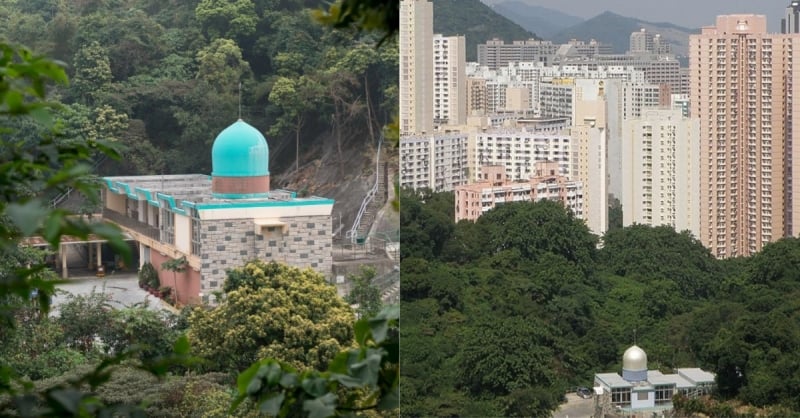 Address: Cape Collison Road, Chai Wan, Hong Kong Island
Nearest MTR station: Chai Wan
Stanley
Also known by its Chinese name Chek Chue, the Stanley area is where you can Hong Kong's two favourite beaches – Stanley Main Beach and St. Stephen's Beach. The former is popular among adrenaline junkies who enjoy windsurfers.

If you're visiting in June, be sure to check out the annual Stanley Dragon Boat Champions which is hosted there to celebrate the Tuen Ny Festival. Otherwise, Muslim travellers can head to Ma Hang Park where you'll be able to find various thematic zones. From birds to butterflies, you can easily spend half a day here.
6. Stanley Mosque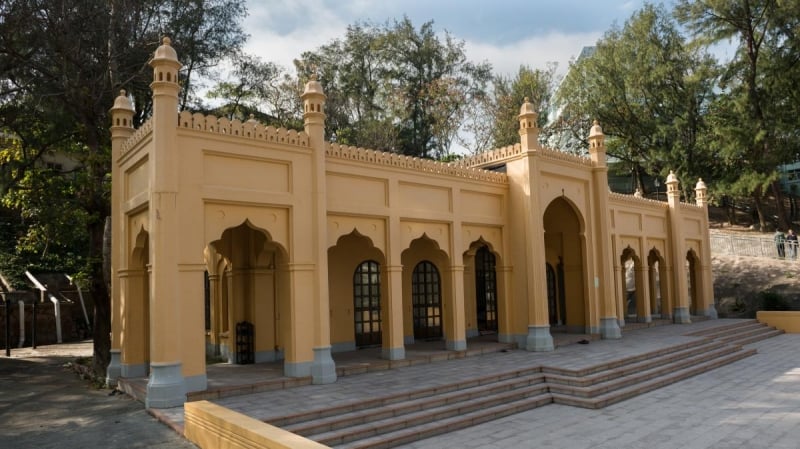 Address: 53 Tung Tau Wan Road, Stanley, Hong Kong Island
Nearest MTR station: Chai Wan
Also read: Hong Kong For First Timers: 8 Muslim-Friendly Travel Tips to Know