When you think of beauty and grooming, it is mostly associated with women. However, there are increasingly more beauty and grooming services for men too. The recent trend in Gentlemen Barbershops in Singapore guarantees Muslim men more than just a typical haircut. Also, there is no better way to practise self-care and to transform yourself into a true Muslim gentleman.
The best part is that these successful startups are owned by Singaporean Muslims! With countless Muslim barbershops in Singapore now providing much more than just "barbering", you can easily head down and check out what men's grooming is all about. Remember, it pays to look good.
1. Bodeiga Barbershop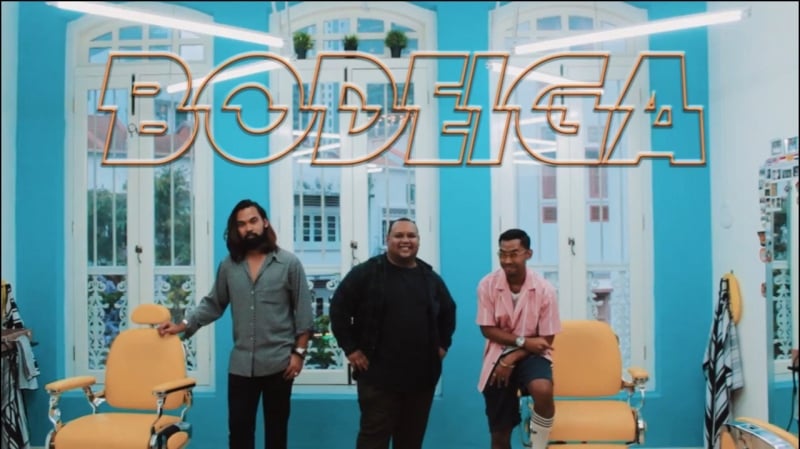 Providing a modern twist to the old-school gentlemen dominated scene, Bodeiga's street flair sets them apart. Opened in 2018, they're a relatively new store founded by three friends; Taufiq, Amy and Syahmi, all of whom have had years of collective experience barbering.
Having trained under the tutelage of a respectable barber academy in Rotterdam, The Old School Academy, you know you're in capable hands when you're in the yellow Bodeiga chairs. They aim to be more than just a barbershop, as they've also hosted charity events, fundraisers and musical performances with artists from all over South East Asia.
Address: 4 Lor Telok, Singapore 049017
Contact: Facebook l Instagram l Website
2. The A Street Barbershop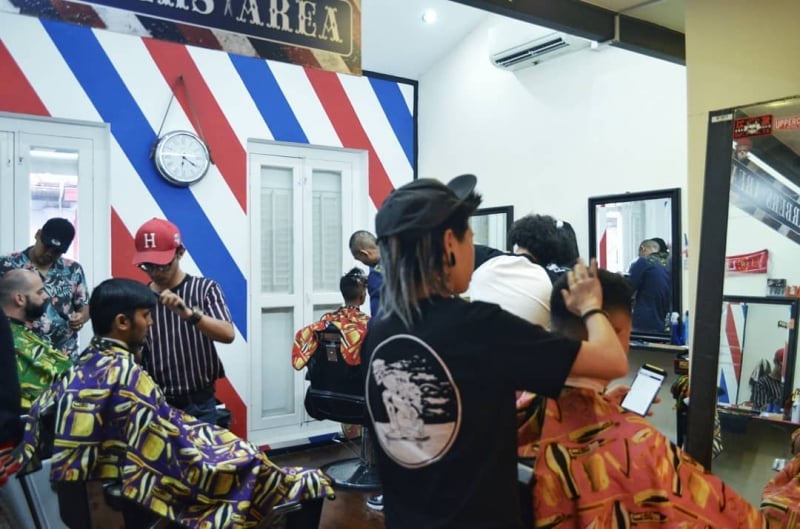 Located along one of the most hipster lanes in Singapore, Haji Lane, this barbershop is a pretty trendy place. With a choice between the classic cut, shave and trim options, there's a reason why most customers keep coming back.
Plus, they have a range of hair products, perfect as a gift for a friend or just to treat yourself. The A Street Barbershop have offered their service to distinguished customers such as Nas from The Nas Daily and Singaporean football legend Fandi Ahmad!
Address: 53A Haji Lane, Singapore 189246
Contact: Facebook l Instagram l Website
3. Thuglife by Brothers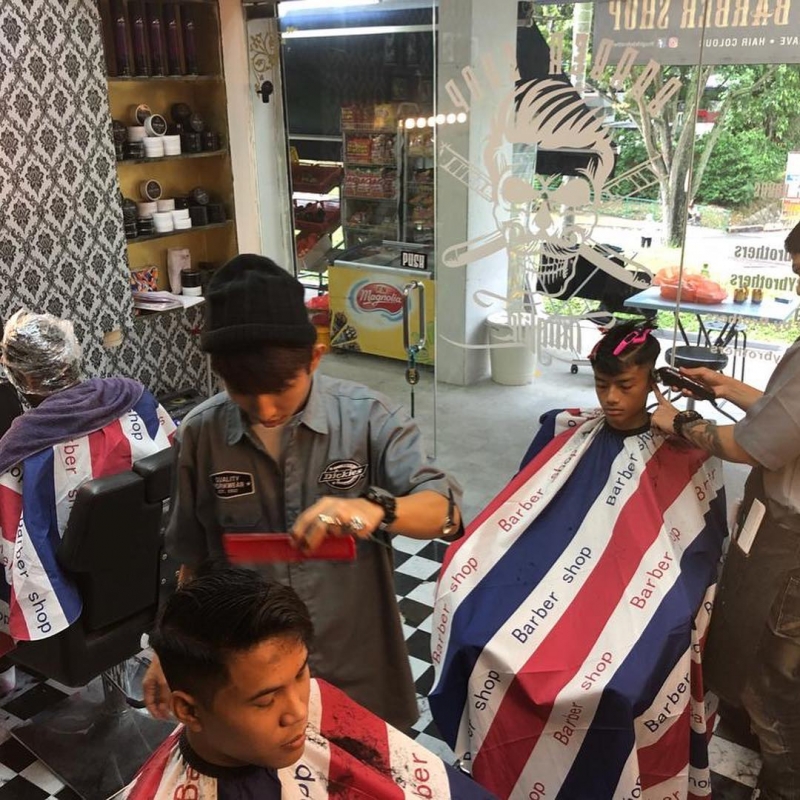 Thuglife by Brothers started only about a year ago, but they have proved themselves well by operating two stores, in Singapore and Johor Bahru! Owned by Mr Wan, this barber has a unique service which makes them stand out: their housecall services. Imagine enjoying the luxuries of a gentlemen's barber service in the comfort of your own home. What are you waiting for? It's time to treat yourself to a fade, trim or cut.
Address: 111 Woodlands Street 13, #01-90, Singapore 730111
4. Limpeh Barbershop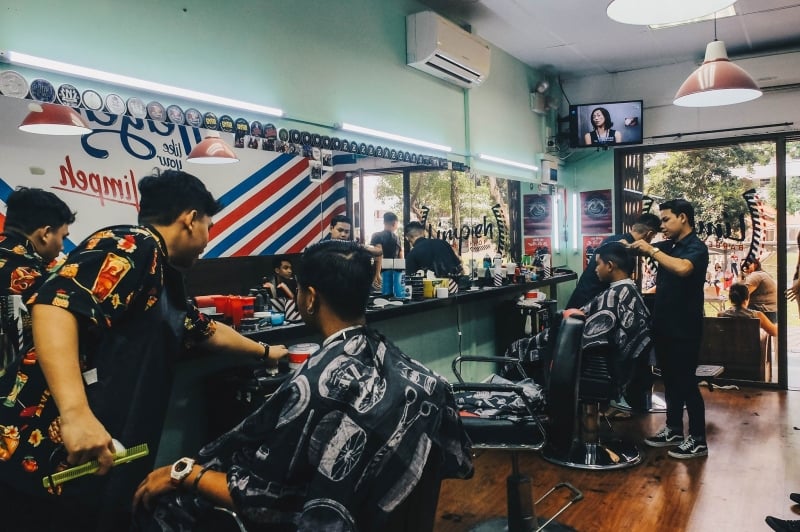 Nestled in a snoozy neighbourhood in the east, this hipster-vibe barbershop has exceeded expectations for countless reasons. Letting her skills speak for her, Limpeh Barbershop is owned by Rafidah who is known for her exceptional cuts, shaves and trims.
Being one of the few female barbers in the male-dominated industry, this young entrepreneur hopes to bring Gentlemen-style barbershops to the heartlands. If you're an "Eastie", you should definitely head down to Limpeh. It's always a good thing to look hemsem like your limpeh.
Address: 537 Bedok North Street 3, #01-511, Singapore 460537
5. The Lufts Barbershop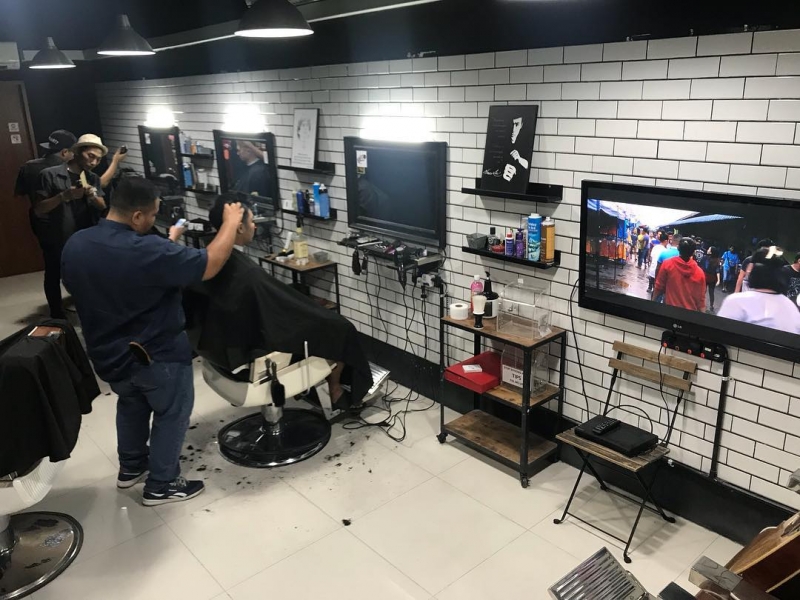 The Lufts Barbershop proves that it doesn't cost a lot to look your best. This barbershop is perfect for youngsters wanting to look trendy. Providing great quality at an affordable price, this monochrome-themed barbershop is definitely one to head to if you're in the north.
Considering they have two stores based in the north, Marsiling and Ang Mo Kio, they are doing well for themselves. If you're keen, the Luft's pomade is also available for sale.
Address: 210 Marsiling Cres, #01-05, Singapore 730210
6. Renaissance Barber Co.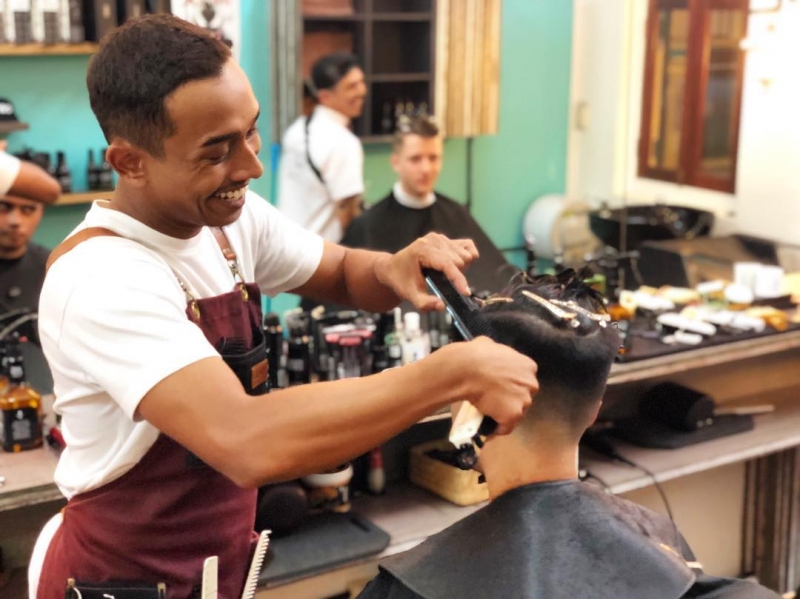 Blending both barbershops and salons, Renaissance Barber Co will make you feel like you're on a movie set. From the teal-coloured walls to the straight white uniform provided for each staff, you might forget that this is indeed a barber. Founded by Solihin, this barbershop is built on hard work and passion. He has even made a mark for himself and his team by winning silver in Fantasy Award by the Golden Scissors.
Address: 751 North Bridge Rd, #02-01, Singapore 198719
Contact: Facebook l Instagram l Website
7. The Golden Rule Barber Co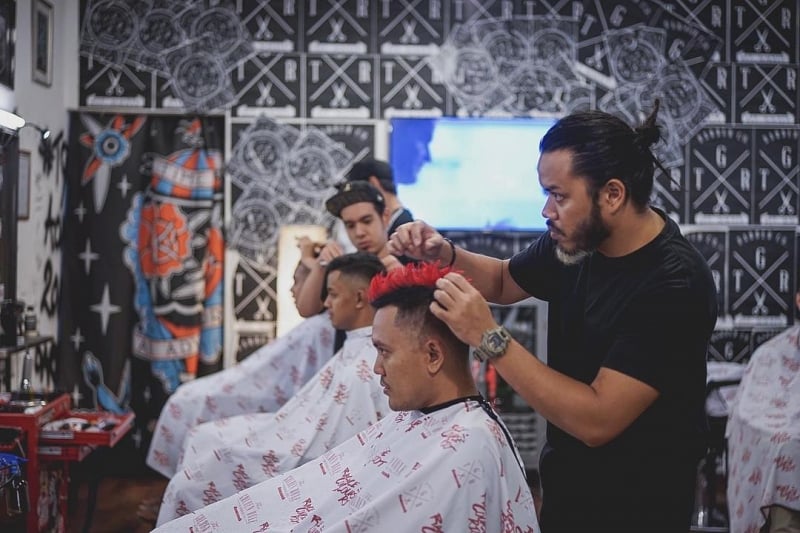 Loved by the locals, The Golden Rule prides themselves in being more than just a barbershop. With an intent to allow men to socialise and share their stories or experiences, their doors are always open for those who are willing to linger around after the barbers have done their due. Having joined barbering contests and competitions around the world, you know you're in good hands when you're in the TGR chair.
Address: 66A Race Course Rd, Level 2, Singapore 218570
Contact: Facebook l Instagram l Website
8. Hombre Barberblade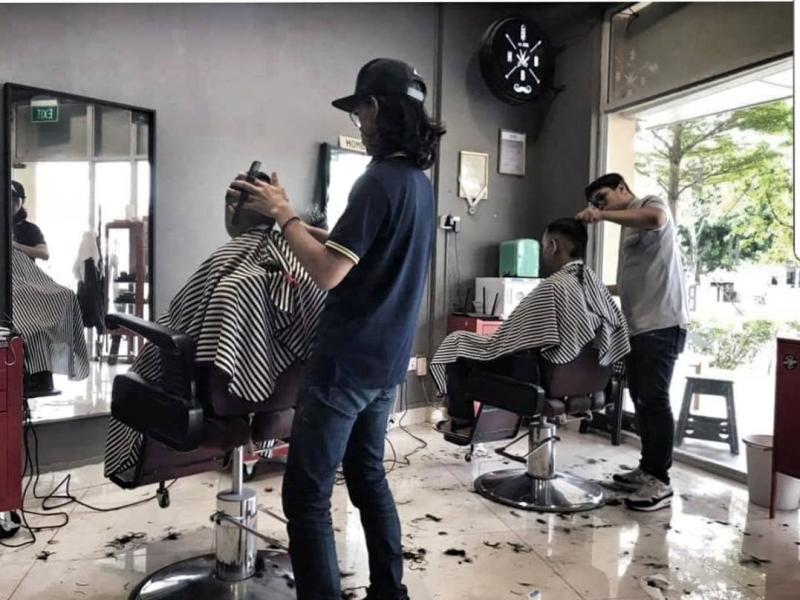 Hombre Barberblade has established a name for themselves for specialising in classic cuts and fade. Not only do these hombre barbers transform the ordinary man into a gentleman, but they take extreme pride in their work. So, you're definitely getting the finest service here!
You might want to consider going for the Hombre premium treatment before your special night out. At only $44, it'll be an all-inclusive package of cut, wash, facial treatment and style.
Address: 228 Changi Rd, #01-04, Singapore 419741
9. DeepCuts Barber's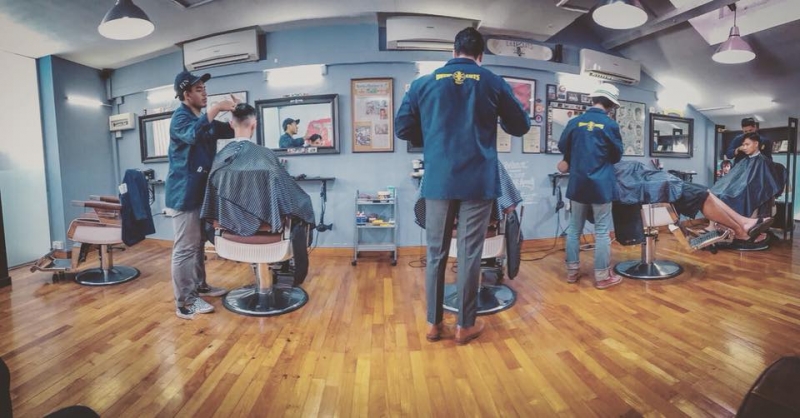 They've been described as the archetypal gentlemen barber shop. Established in 2013, DeepCuts Barber's had humble beginnings by providing haircuts outside a residential unit of an HDB block. Since then, they've upgraded their store and their skills as some of the barbers here trained in Rotterdam.
Besides a stylish haircut, you can also expect a hot towel shave or beard sculpting services here. If that isn't enough, they flew in one of their sought-after barbers based in Europe, all the way down to their attic-store for training and workshops.
Address: 77 Kampong Bahru Rd, #02-01, Singapore 169376
Contact: Facebook l Instagram l Website
Whether it's an up and coming shop or the seasoned ones, it goes to show that grooming and self-care is not necessarily a female thing. Men require grooming too, and there are ample services out there that provide such grooming services for them.
From the centrally located hipster-sized Muslim barbershop to your chill neighbourhood store, there's bound to be a perfect barbershop for the modern man!
Also read: Top 10 Halal Food Bloggers to Follow in 2019