Finding halal establishments, be it locally or overseas, is just a Google search away nowadays. However, most websites that pop up first are from crowd-sourced review forums such as TripAdvisor, Burpple and Yelp, and most reviews are from tourists.
If you want to taste the best food that the country has to offer, isn't it best to hear from the locals themselves? You'll know that their reviews are the real deal. Here's the roll call of 10 of the top halal food bloggers in the region for you to note.
Singapore
1. Adam Shah, The Halal Food Blog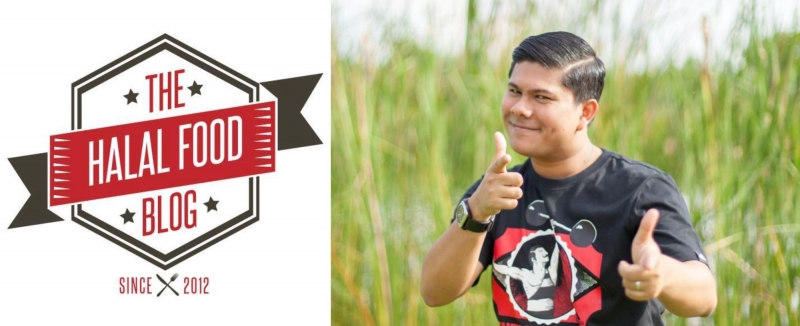 The Halal Food Blog is one of Singapore's first halal food blog. Its founder, Adam Shah, has been blogging since June 2012. The blog was first conceptualized when it was difficult to find halal restaurants which are not of Malay cuisine. The Halal Food Blog was, and still is, a valuable resource for Muslims in Singapore. With over 700 blog posts over the years, Adam reviews eateries of all kinds.  
The Halal Food Blog has also been featured on local TV programmes, radio and even print. The blog's following has grown considerably over the years. Be sure to follow The Halal Food Blog to keep up with the latest news about the halal scene in Singapore.

2. Jumaiyah Mahathir, HalalFoodHunt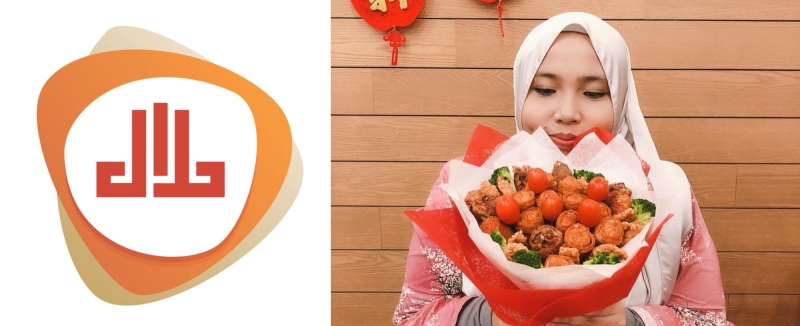 Co-founded in 2013, Jumaiyah runs HalalFoodHunt with her all-female team. Unlike other halal food bloggers, Jumaiyah and her team go the extra mile. HalalFoodHunt's mission is "Halal First, Everything Else Later". Before listing an establishment on their directory, Jumaiyah verifies its halal status using their own verification system first. Thereafter, they review the establishments listed and share them with readers online.
HalalFoodHunt also produces content that educates their readers, both Muslim and non-Muslim, on what is considered halal. Jumaiyah aims to foster a community that can confidently make informed decisions on what is halal, even if the food item or establishment is not halal-certified yet.
3. Izad Razi, The Halal Eater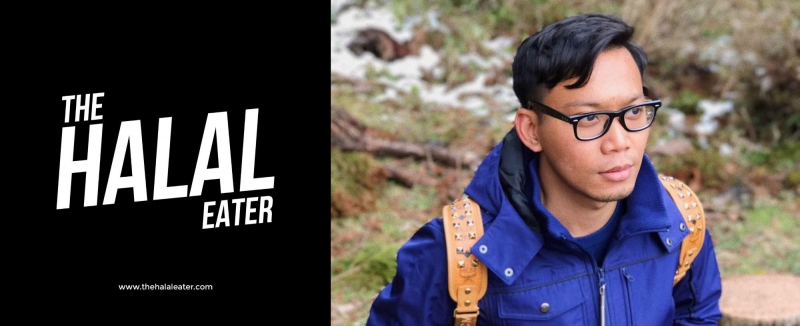 Run by Izad Razi, The Halal Eater's photos and videos are hands down the most aesthetically pleasing. The Halal Eater posts honest food reviews and is up-to-date with the latest happenings in Singapore's halal food scene.
Aside from that, The Halal Eater also hosts giveaways and interacts with readers via online polls and comments. The Halal Eater's website is currently being revamped and will return sometime this year. Keep a lookout for it, and in the meantime, satisfy your #foodporn by following The Halal Eater on Instagram and Facebook.
4. Halalicious

The blogger behind Halalicious has always remained anonymous. Without people recognising her, readers are assured that Halalicious won't be served a so-called "influencer's meal", where the taste and presentation of the food are nicer than what is normally served to us common folks. Pictures of the food establishment's menu also accompany her reviews so that readers can see what else the restaurant offers besides what is reviewed. Be sure to follow Halalicious for her candid reviews, which sometimes make you chuckle.

Malaysia
5. Eatz.Me

Eatz.Me covers a wide range of food establishments, from buffets to cafes. You can also find reviews on a wide range of cuisines, such as Arabian, Chinese and even Italian. Although most of the reviews are food establishments based in Selangor and Perak, eateries from other Malaysian states also make it on the blog.
Keep a look out for Eatz.Me's reviews on upcoming hotels' Ramadhan Iftar Buffets. Seeing pictures of the buffet spread will make you salivate for sure!
6. Hazman Fadzil, hazmanfadzil.com

Hazman Fadzil started dabbling in the blogosphere towards the end of 2008. However, it was only in 2010 that he started to look for a clearer blog identity and chose food as his niche blog topic. In 2013, hazmanfadzil.com was nominated under the category "Best Food & Travel Blog" for the Blogrrr Awards.
Hazman has also been featured on local TV programmes and newspapers. Hazman reviews food from various establishments such as restaurants, expo events and even roadside stalls. If you want to dig into Malaysia's hidden food gems, follow Hazman as he uncovers unique finds such as Nasi Ayam Golek and Maggi Kambing.
Note: The blog is written in Bahasa Malaysia.
7. Vkeong.com

Vkeong is a full-time programmer by day and food blogger by night. Vkeong is one of Malaysia's biggest food blog out there. Although he is based in Kuala Lumpur, Vkeong also reviews food establishments from Penang, Melaka and beyond.
The blog is especially known for reviewing Malaysia's street and hawker food, even the most ulu (remote) ones! Vkeong also produces food guides from time to time, which are useful if you're visiting the city for the first time. If you're a true foodie, head on over to Vkeong's blog and follow him on his quest to discover unexpected eateries and food finds.
Note: This blog does not solely produce halal-based content but users can filter halal content easily. Hover over "Eat" on the top of the website and click on "Halal" on the drop-down menu.
8.  Tony Boey, Johor Kaki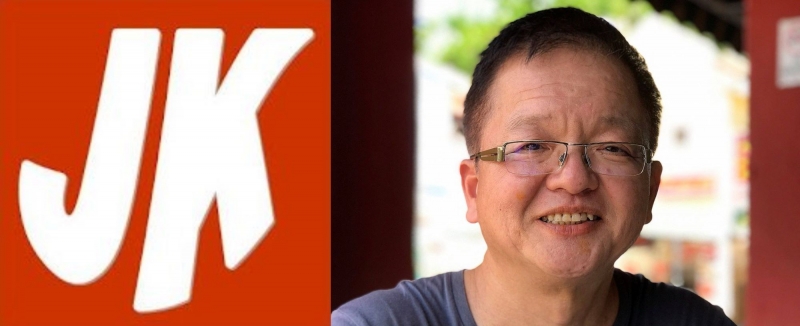 Johor Kaki, is another big name in the food blogosphere. Tony Boey, the man behind Johor Kaki, lives in Singapore. But like most Singaporeans, he loves to take the trip across the Causeway to discover Johor's best food. Tony has proven himself to be a talented food blogger by winning the title of Malaysia Tourism Ministry Best Malaysia Food Blog 2013. He also won the title of Singapore Blog Awards Best Food Blog in 2013 and 2014.
After over seven years of blogging, Johor Kaki has accumulated a massive directory of street food spots in Johor and Singapore. The next time you and your kakis (buddies) go to Johor, why not hit up some of Tony's recommendations?
Note: This blog does not solely produce halal-based content but users can filter halal content easily. Simply scroll through the "What to Eat in Johor" menu and click on "Halal" label.

Indonesia
9.  Marius Tjenderasa and Julia Veronica, AnakJajan

AnakJajan is a blog based in Jakarta, Indonesia. The blog is run by a husband and wife duo, Marius Tjenderasa and Julia Veronica. Marius is the photographer while Julia is the editor and writer. AnakJajan is definitely one of Indonesia's most influential food blogs. They have clinched nine blog awards such as being the "Blogger of the Year" winner for the RCTI Social Media Award and winning Influence Asia 2017 (Food Category).
AnakJajan Have also been featured in multiple local and international prints such as Go Girl! Magazine and Elle Magazine. While mainly reviewing food spots in Jakarta, being avid travellers, AnakJajan also reviews food all over Indonesia such as Bali, Bandung and Medan. If you're visiting any part of Indonesia soon, be sure to check out AnakJajan for food recommendations.
Note: This blog does not solely produce halal-based content but users can filter halal content easily. Simply search "halal" in their search box.
10. Chandra, Batamliciouz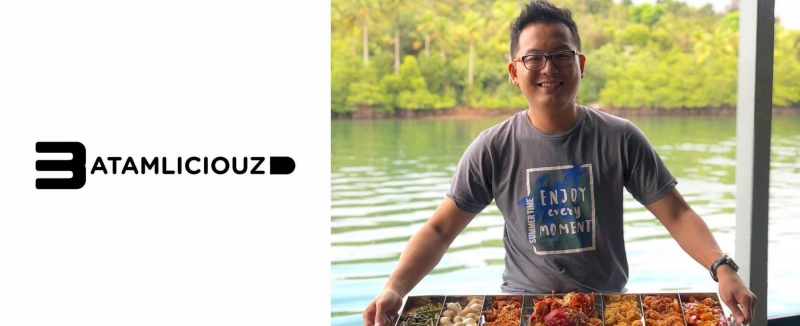 Run by Chandra, the Batam local started Batamliciouz in February 2015. With over four years of blogging under his belt and close to a hundred food reviews, no wonder Batamliciouz is Batam's number one food blog. Chandra takes pride in posting up honest food reviews.
Less than an hour away from Singapore by ferry, Batam is a popular getaway destination among Singaporeans. If you're heading to Batam anytime soon, look up Batamliciouz, for the crème de la crème of Batam's local food.
Note: This blog does not solely produce halal-based content but users can filter halal content easily. Hover over "Batam Food" on the top of the website, and under "Cuisine Type" click on "Halal" on the drop-down menu.
Whether you're looking for food reviews, or just want to switch things up and try new restaurants, these 10 halal food blogs will certainly whet your appetite.
Also read: 10 Influential Muslim Women to Follow on Instagram