When you think of picturesque island getaways, the first thing that pops into your mind is probably Bali, the Maldives or any other exotic travel destination. It might not occur to you that there are equally stunning islands in Malaysia.
Besides its convenient location, these Muslim-friendly destinations will guarantee abundant delicious Halal food and scenic beachfront views. Get ready for a different type of #MondayBlues when you visit these underrated islands in Malaysia.
1. Perhentian Island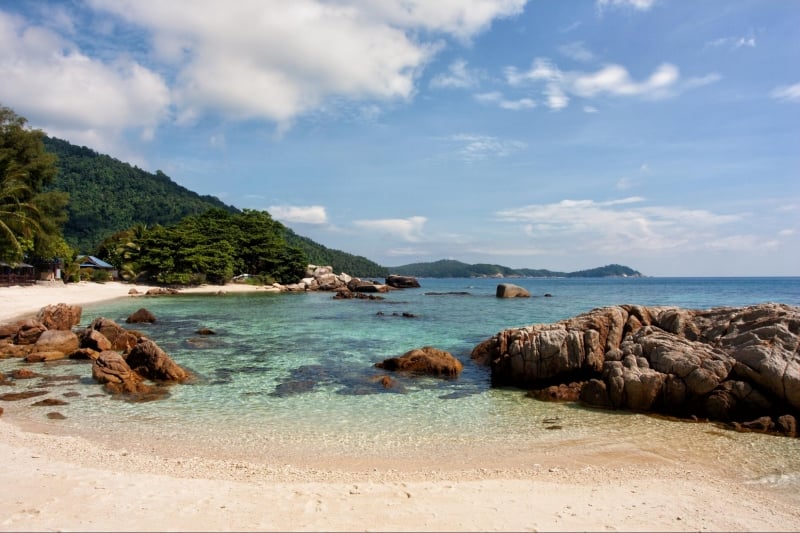 Located along the coast of Terengganu, the Perhentian Islands are a sight to behold. The name "Perhentian" literally translates to a stopping point in Malay as these islands were a holding point for travellers and traders alike when travelling between Malaysia and Thailand.
The two main islands here are Perhentian Besar and Perhentian Kecil. While Perhentian Kecil is notorious for swarming backpackers, Perhentian Besar is considered to be more family-friendly. Nonetheless, these two islands are surrounded by azure seas – simply stunning.
Best Time to Visit: March – November  
Monsoon Season: December – February
2. Redang Island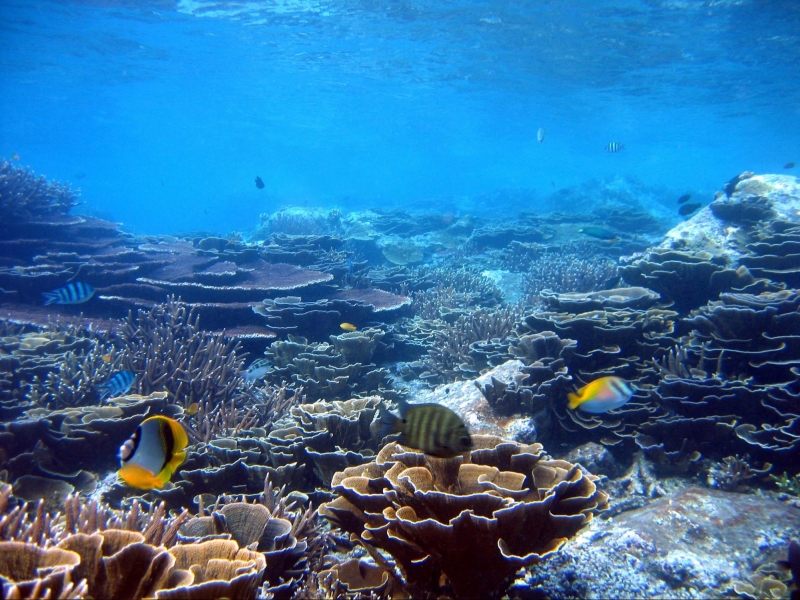 Touted as one of the most beautiful islands in Malaysia, Redang Island is just off the east coast of the entire peninsula. It's one of the nine islands that form a marine park sanctuary which protects the local sensitive ecosystem. You will still be able to snorkel and dive at various sites throughout the island.
If you're lucky, you might even be able to meet black-tip reef sharks! Alternatively, trek up Bukit Besar, which stands at 359m above sea-level.
Best Time to Visit: March – October  
Monsoon Season: November – February
3. Rawa Island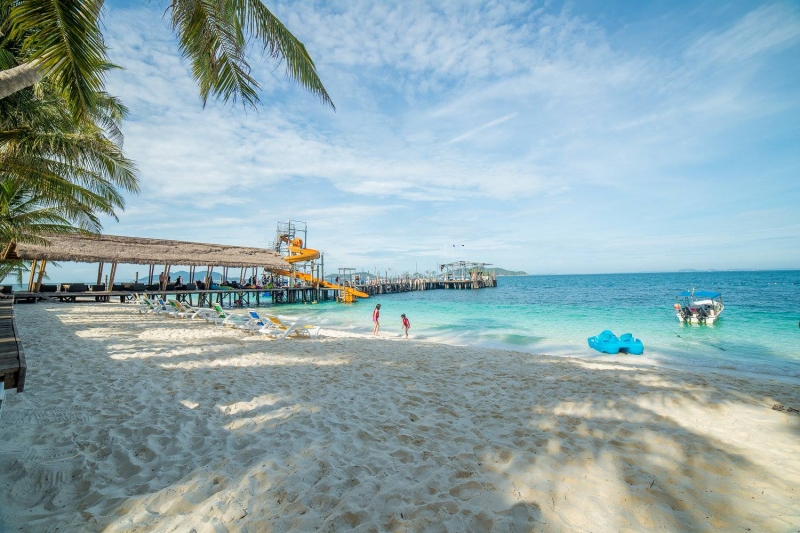 There's no reason why this Malaysian island shouldn't be your choice for a weekend getaway! Just across the Singapore border in our favourite state of Johor Bahru, you will find Rawa Island. It's just a 20-minute boat ride away from Mersing.
As part of the Sultan Iskandar Marine Park, Muslim travellers will be able to spot various marine life as they dive into the cerulean waters. Rawa Island is also a great family-friendly destination as it is teeming with activities for the young and the young at heart.
Best Time to Visit: March – October  
Monsoon Season: November – February
4. Sipadan Island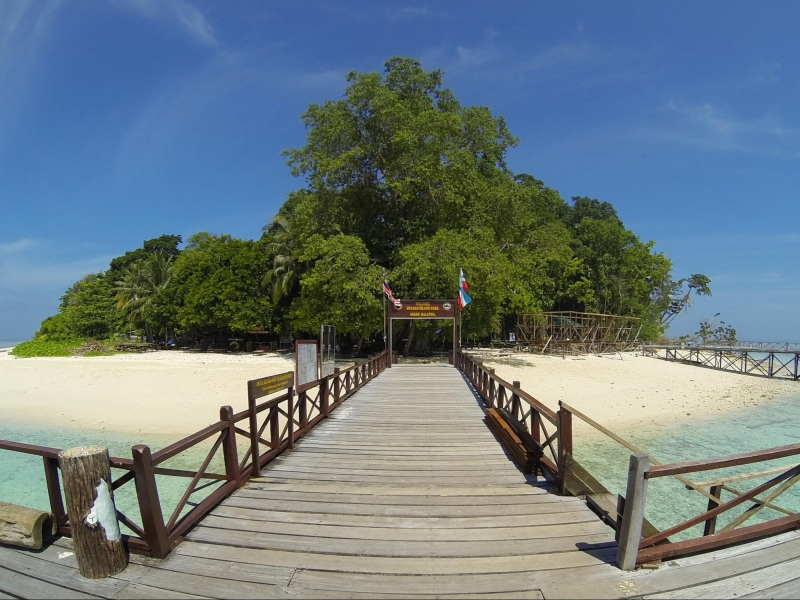 As the only oceanic island in Malaysia, Sipadan Island is touted as one of the best dive spots in the world! Due to its popularity as a diving site, you can expect hefty prices and you are required to have a diving permit.
It's definitely worth it though when you go beneath the surface and swim with various marine animals here. You might even get to meet sea turtles as Sipadan island is one of the few areas in the world to have a large concentration of them.
Best Time to Visit: Throughout the year
5. Kapas Island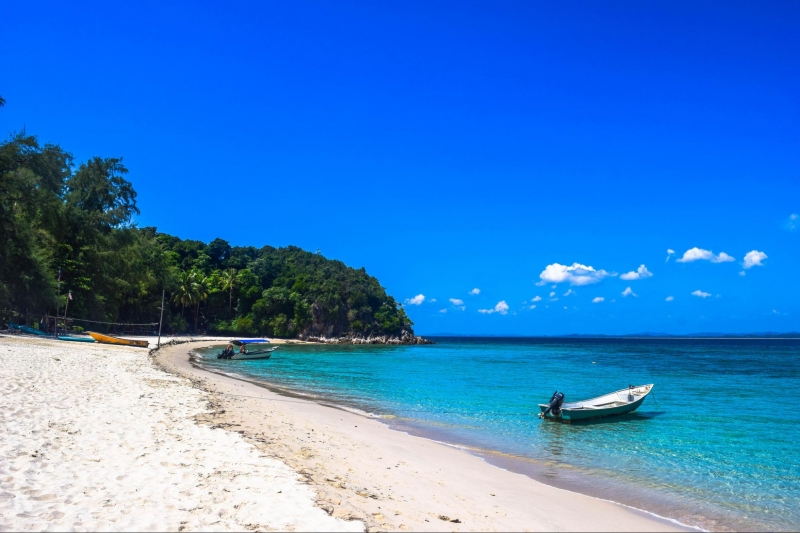 Kapas Island is a relatively small island, located close to Kuala Terengganu. With a length of only 2km (1km wide), you can easily go for a quick run around the island if you're feeling bored. Choose to stay at the few resorts and lodges on the island, which caters to both budget backpackers and luxury family travel. Kapas Island boasts crystal clear waters, ideal for Muslim travellers who want to spot some sea creatures beneath the surface.
Best Time to Visit: March – September  
Monsoon Season: October – February
6. Damai Beach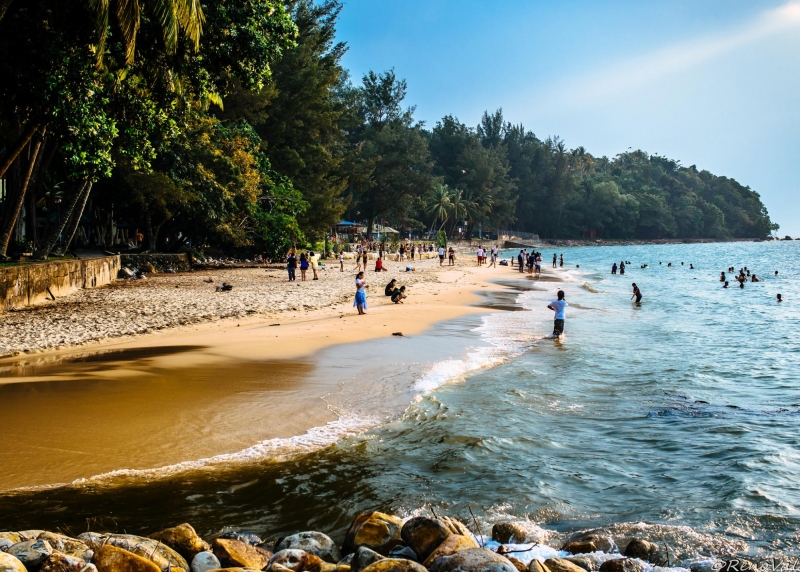 When you travel to the coasts of Kuching, you will be treated to tranquil white beaches and mountains. Damai Beach Resort is located right at the foot of Mount Santubong, a tropical rainforest mountain which supports a spectrum of wildlife. The untouched sandy bay exudes vibes of a private island.
If you're feeling lucky, venture into the surrounding waters of Santubong as you might get a chance to spot the Irrawaddy dolphins! Looking for a relaxing beach getaway, Damai Beach is perfect for you.
Best Time to Visit: March – September  
Monsoon Season: October – February
7. Kerachut Beach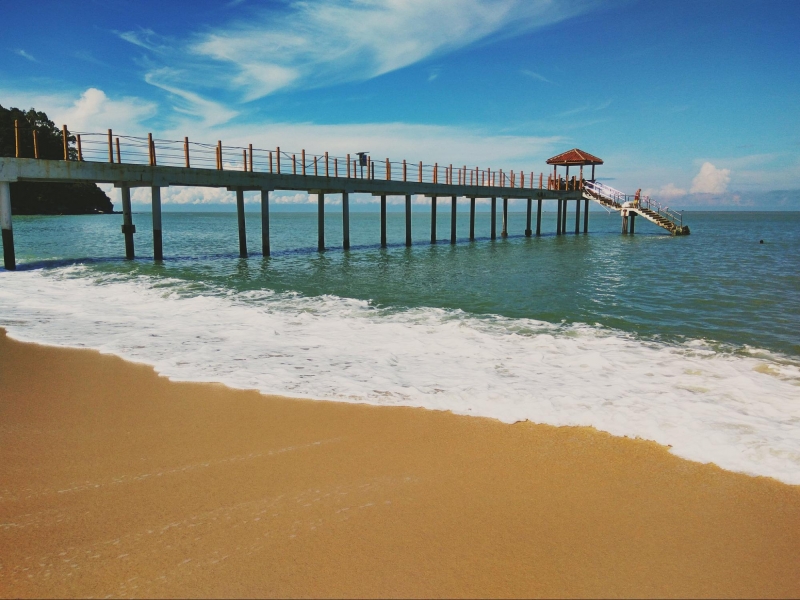 Kerachut Beach is a pristine idyllic beach that's kept its distance from the hustle and bustle of tourists-filled spots of Penang. What makes this beach extra special is that it's home to Penang's turtle sanctuary.
You will be able to observe turtles of all shapes and sizes as this sanctuary protects newly hatched turtle eggs and from time to time, conservationists will release grown turtles into the wild. Also, there's a rare meromictic lake just next to the beach. You will able to see the distinct layers that don't mix as this unique lake contains both saltwater and freshwater!
Best Time to Visit: August – December
Monsoon Season: January – July
8. Tusan Beach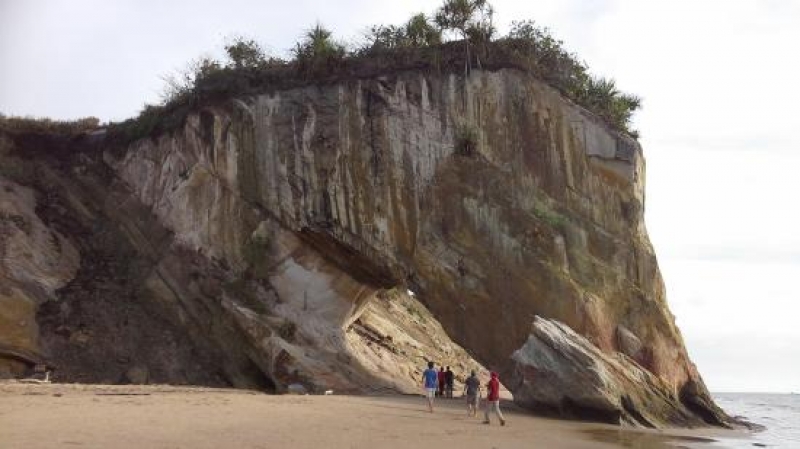 Imagine golden stretches of sand and a beach surrounded by cliffs. Less than 30 minutes away from Miri, Sarawak, you will be able to find Tusan Beach. Though most beaches are heavily populated in the day, Tusan Beach is famed for its "nightlife".
Muslim travellers who flock to this gorgeous beach should keep a lookout for "blue tears", the algae that illuminate the waters along the beach as the waves crash onto the shore. To avoid disappointment, visitors are encouraged to visit during warmer weathers as these "blue tears" tend to glow brighter.
Best Time to Visit: March – September  
Monsoon Season: October – February
9. Labuan Island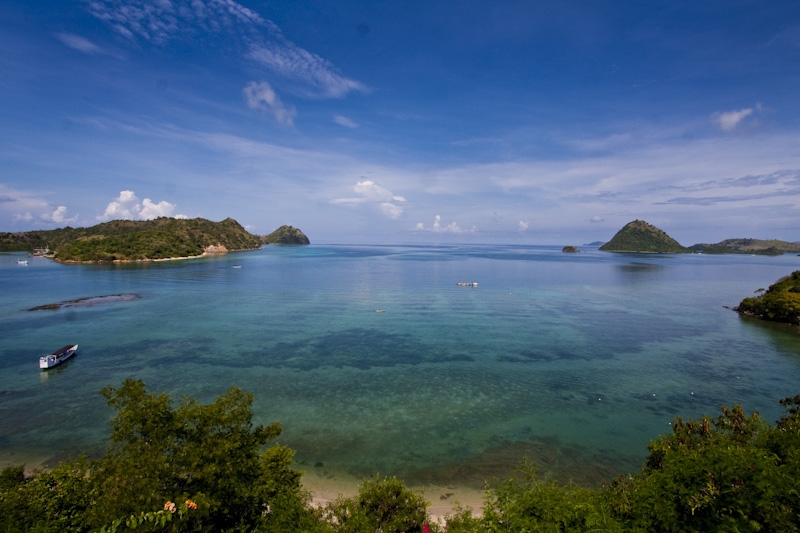 Besides untouched beaches, Labuan Island seems to be a perfect island escape with amicable locals and cheap shopping. Just a few hours away by boat from Kota Kinabalu, it is essentially a small duty-free sanctuary. It has been a best-kept secret from many wandering travellers to Sabah. Despite underdevelopment, the beaches of Labuan Island were awarded the UN's Cleanest Beach Award! Also, it boasts some interesting wreck diving sites.
Also read: 10 Hidden Gems of Sabah, Malaysia
Clearly, there's so much more to Malaysia than meets the eye. Muslim travellers can expect alluring emerald beaches with golden speckled sand that stretches as far as your eyes can go and undisrupted bays riched with marine life. Pack your sunblock and your swimmers and escape to your island getaway in Malaysia.