When you think of Sabah, the first thing that comes to mind is the tallest mountain in Southeast Asia, the majestic Mount Kinabalu. However, if you're not an avid trekker, you might not be too keen on heading there, but fret not – there's much to explore in Sabah besides the mountains! From amazing beaches to wildlife sanctuaries, Sabah is the perfect Muslim-friendly destination for lovers of nature and the outdoors.
1. Kundasang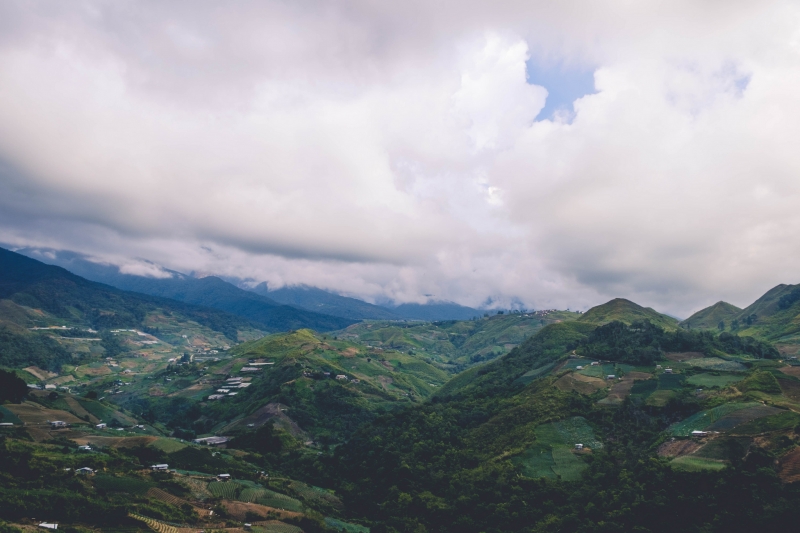 Kundasang offers its visitors amazing views and is commonly referred to as the New Zealand of Asia. When you visit the Desa Cattle Farm, you will be greeted with herds of cows grazing the fields and majestic mountains set in the background. You'll be able to join guided tours and learn about milk production. You can even take home some special souvenirs from the milk farm. You can't possibly say no to ice cream.
2. Pulau Mantani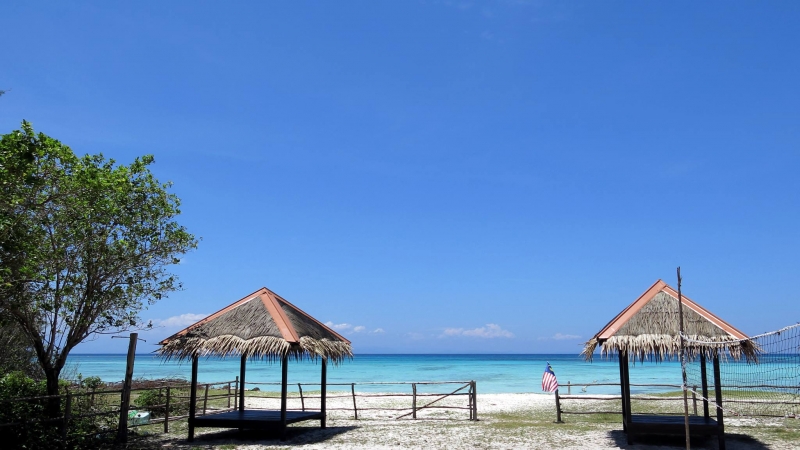 While in Sabah, one of the best activities to do is island-hopping as each island offers beautiful coastal views. Mantani Islands are made up of Pulau Mantani Besar (Big Mantanani Island) and Pulau Mantanani Kecil (Little Mantanani Island). Surrounded by white sand and a halo of vibrantly colourful corals, you might be able to interact with the Bajau sea gypsies who are the natives to the islands. Imagine chilling on a hammock and listening to the waves crashing while looking out onto the never-ending horizon of emerald beaches. Sail away to Pulau Mantani and stay a night or two to truly experience the Sabah sun and sea. Maybe you'll be able to spot a dugong or the rare Scops owl.
3. Mabul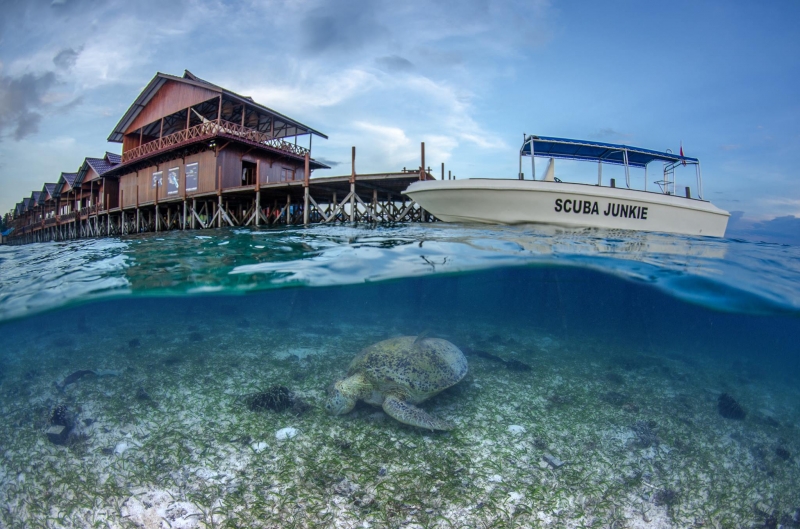 Another must-visit island is Mabul. Although you could simply kick back and enjoy the island, you would not want to miss the opportunity to scuba dive here. Mabul is a popular diving site due to its proximity to Sipadan Island. You could also visit the Tun Sakaran Marine Park where you will be able to explore the majestic lagoon and the large stretch of coral reefs at the Pulau Bohey Dulang. At night, be prepared to be captivated by the Milky Way as it lights up the skies of Mabul due to low light pollution on the island.
4. Tabin Wildlife Reserve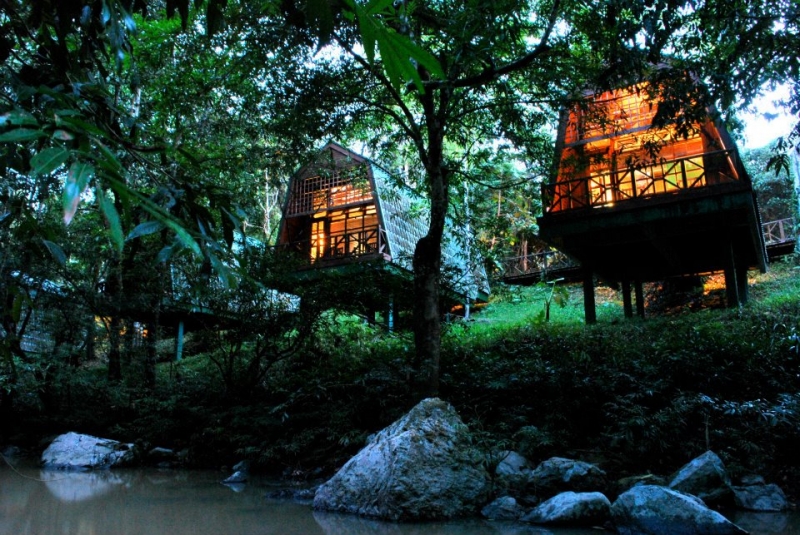 Your trip to Sabah won't be complete unless you've greeted the native wildlife here. This nature reserve was created to preserve Sabah's disappearing wildlife and it's Malaysia's wildlife reserve! At Tabin Wildlife Reserve, you will be able to spot a variety of animals such as elephants, rhinoceros, wild cats and over 300 species of birds inhibiting in its tropical rainforest. The animals are free to roam instead of being cooped up in cages, so be ready for a unique experience with the wildlife. With various resorts and lodges located throughout this 300,000-acre reserve, you'll be able to have the safari vacation you've always wanted.
5. Sepilok Orangutan Rehabilitation Center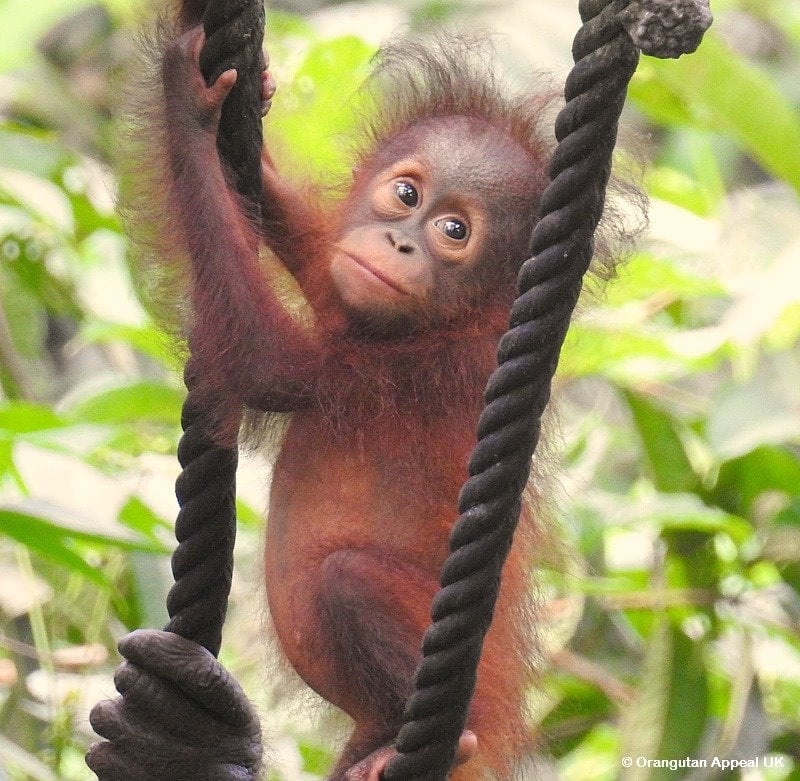 Sadly, deforestation is still rampant in Sabah and it comes at a hefty price for the native wildlife. Many a time, animals such as orangutans are left to fend for themselves. Hence, the Sepilok's Orangutan Rehab Center was opened to care for orphaned orangutans due to illegal logging and poaching. Visitors are allowed to feed the orangutans with fruits and sugar canes provided by the rangers. Alternatively, you could embark on a trek via the various nature trails within the reserve. From tropical highland rainforests to lowland mangrove swamps, you will be able to spot various nocturnal animals besides orangutans.
6. Maliau Basin Conservation Area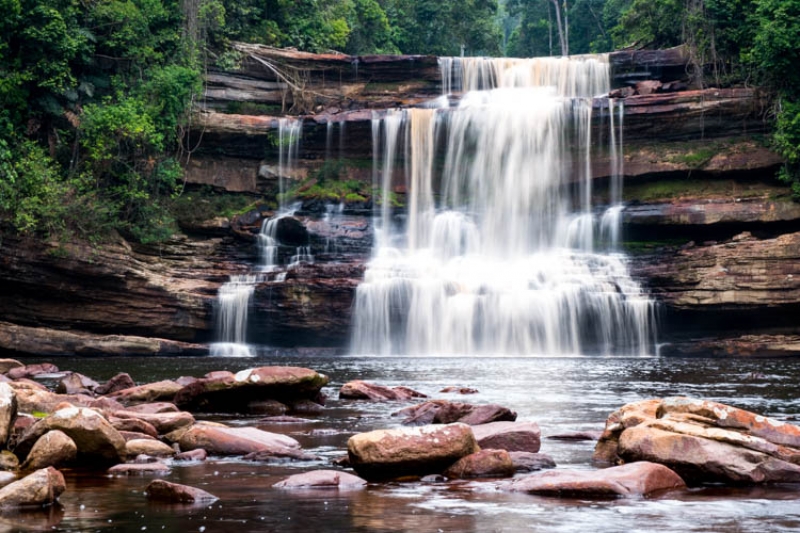 Also known as Sabah's Lost World, Maliau Basin Conservation Area is one of the few remaining untouched wildernesses of the world. Covering almost 60,000 hectares, this huge basin is a self-sufficient and contained eco-system with vast areas that have yet to be explored. Most travellers come here to trek, visit their magnificent waterfalls and try their best to spot the endangered Sumatran rhinoceros.
7. Bornean Sun Bear Conservation Center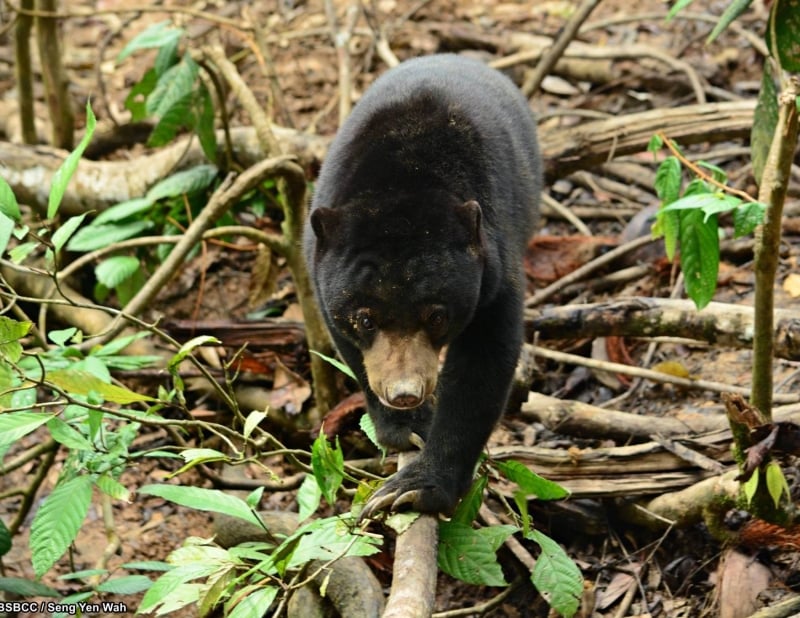 Similar to the Orangutan Rehab Center, this conservation centre rescues the native Bornean Sun Bear. Often found in unnatural conditions, these sun bears are usually orphaned or were once held captive before finding their way to the rehabilitation centre. As visitors, you will be able to learn about the sun bears and observe them in their natural habitat. Besides bears, you will be able to see local flora and fauna along with other furry friends such as orangutans, macaques, squirrels and diverse tropical tree species.
8. Gomantong Caves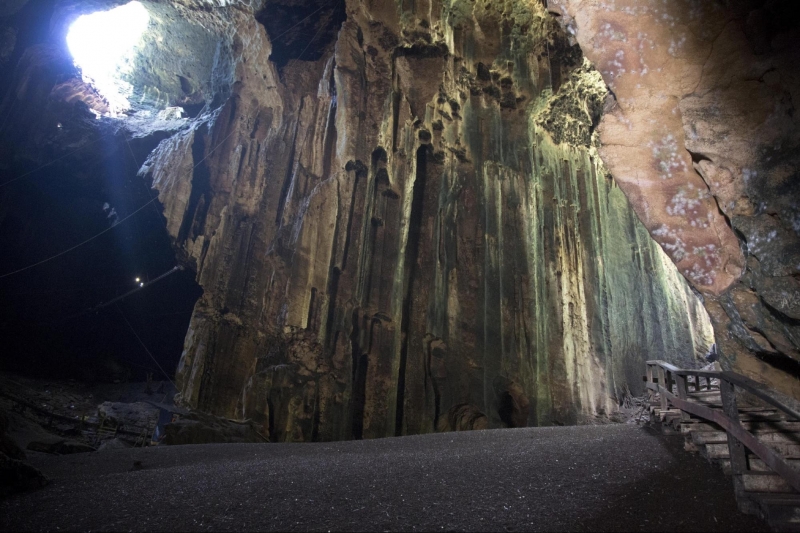 New and experienced cave explorers would be able to appreciate the Gomantong Caves. Consisting of two main chambers, most adventurous travellers would usually head to the Black Cave (Simud Hitam) rather than the White Cave (Simud Putih). These caves are heavily guarded around the clock as it is home to one of the most expensive edible bird's nest. These birds' nests can be auctioned up to RM12,000! Please note that it is not for the faint of hearts since the caves are home to a large number of cockroaches!
9. Danum Valley Conservation Area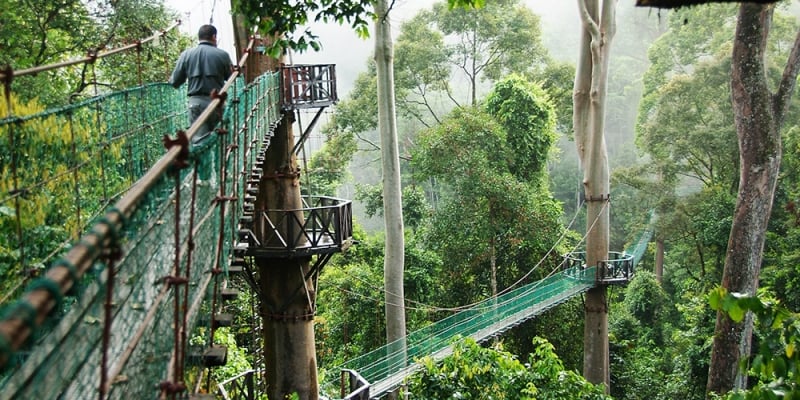 As one of the few untouched regions in Sabah, Danum Valley is a 438-square kilometre of pure rainforest heaven. Before it became a conservation area, all the settlements and loggings were untouched, which makes it a rare find. It is home to one of the most diverse flora and fauna. Try your best to spot their diverse wildlife such as the rare Wallace Flying Frog, soft-shelled turtles and various mammalian species. Danum Valley is definitely a place worth checking if you're a keen naturalist!
10. Labuk Bay Proboscis Monkey Sanctuary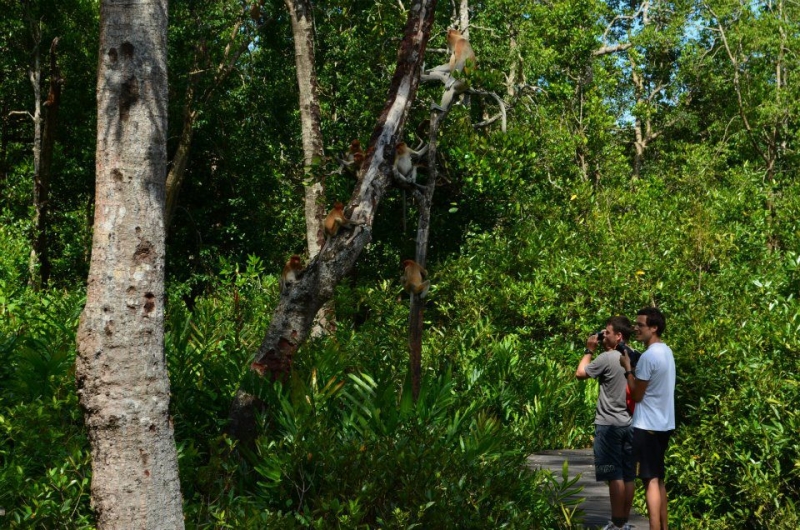 Located within an oil palm plantation, this private sanctuary will allow you to observe the proboscis monkeys, which are native to Borneo. You would recognise these monkeys from their large, fleshy nose and large pot bellies. If you're interested in spending more time with these primates, you'll be able to book an overnight stay. You would be able to observe them from the various observation decks in the mangrove forests and lowland rainforests.
There is more to Malaysia than just an abundance of halal food and bustling cities. With all its natural beauty and exciting adventures that await you, Sabah should be your next travel destination in Malaysia. From kicking back by the beach to venturing into a cave, there is certainly something from everyone in Sabah.
Also read: Visit Penang, Malaysia: Where to Eat, Explore and Stay!