Are you a skincare junkie or an Instagram addict? If you say yes to either (or both!), then you must check out the L'OCCITANE Beauty Market, where interactive skincare stations meet rural-chic exhibits! 
Be one of the first in Southeast Asia to experience this pop-up as Singapore is the first stop in the L'OCCITANE Beauty Market's tour! Aptly set in a charming farmer's market setting, learn more about L'OCCITANE products and the natural and fresh ingredients that go into them.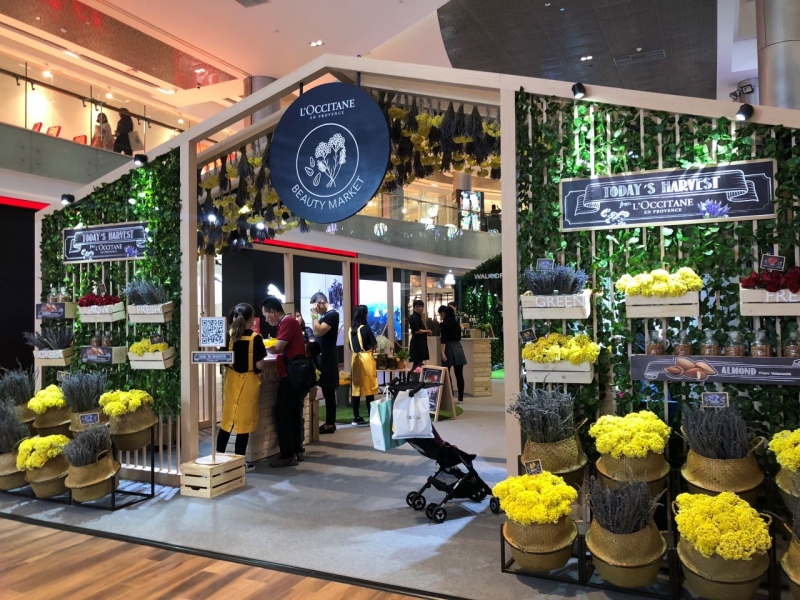 Since L'OCCITANE prides themselves with using high-quality botanical ingredients (in place of petrochemicals or animal-derived components), this spells good news for Muslim skincare junkies as their products are Muslim-friendly! 
Here are some of their Muslim-friendly bestsellers you need to check out at the L'OCCITANE Beauty Market:
Divine Youth Oil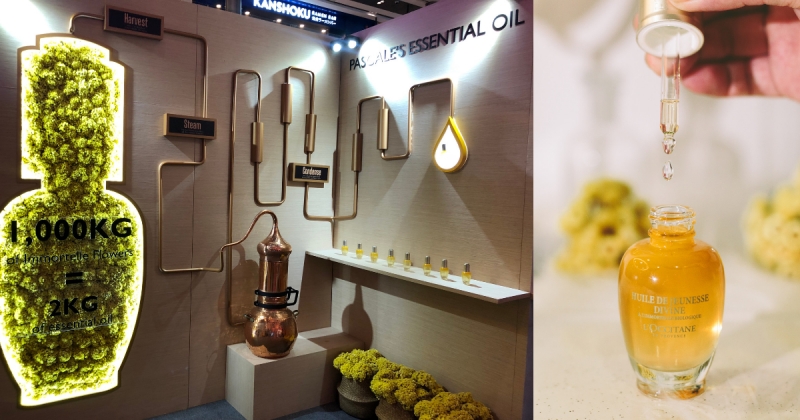 Whether you're 25 or 65, wrinkles are the number one concern among women and men. Don't fret, L'OCCITANE's Divine Youth Oil is here to solve all your wrinkle woes. Formulated with a blend of eight natural oils, including L'OCCITANE's iconic Immortelle essential oil, this potent oil helps mitigate visible signs of ageing.
Don't miss out on the chance to learn about Pascale Chérubin's distillation process of the legendary Immortelle flower at the L'OCCITANE Beauty Market. Did you know that it takes 1,000kg of flowers to get 2kg of oil? Each drop is undeniably potent!
Almond Shower Oil
We're all too familiar with the squeaky-clean feeling of your skin's moisture being stripped away after showering. Switch up your shower gels to L'OCCITANE's Almond Shower Oil. Yes, you heard that right, oil! Crafted with a natural formula featuring powerful sweet almond oil, this shower oil gently cleanses while hydrating your skin. 
Also, the Almond Shower Oil turns into milk when mixed with water! Don't believe us? Try it for yourself at the L'OCCITANE Beauty Market. At the Jaubert's Almond Milk station, you'll get to make your own almond milk instantly and bid farewell to dry post-shower skin! 
Aromachologie Hair Care Range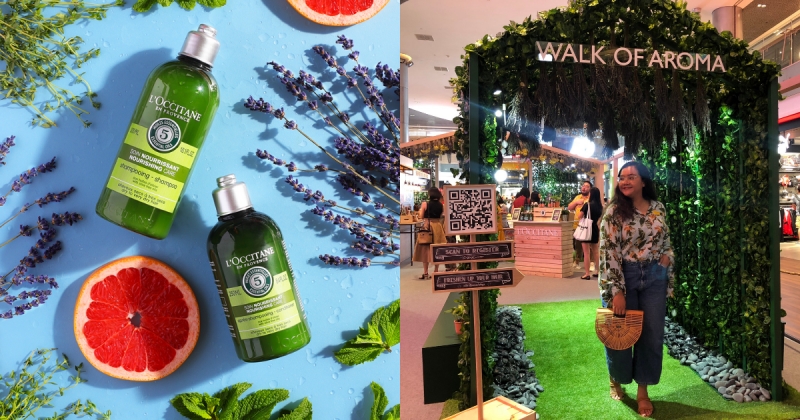 Finding the right shampoo for your hair and scalp can cause a headache! Put your quest to rest by trying out L'OCCITANE's Aromachologie Hair Care Range. With different natural formulas for dry, damaged, thin or oily hair, there's bound to be the perfect hair care product for you! Across the board, all products are made with a blend of five powerful essential oils for light and beautiful locks.
Curious about the products' scents? Take a stroll through the Walk of Aroma at the L'OCCITANE Beauty Market and pop some bubbles! These magical bubbles are filled with the natural scent of the Aromachologie hair care range for you to take a whiff.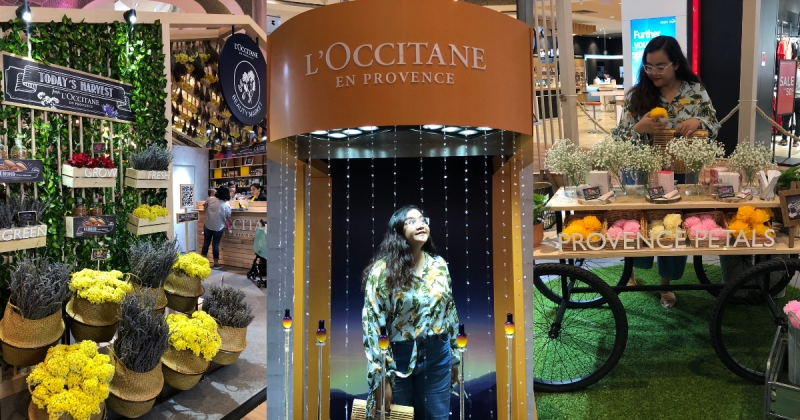 Other than checking out the products that'll beautify you, don't forget to take this chance to beautify your Instagram feed! Also, whip out your smartphones and complete all six experience stations at this adorable farmer's market to redeem some freebies. Who doesn't love free stuff? 
L'OCCITANE Beauty Market at ION Orchard B4 Station is open from 27 June to 9 July 2019. Pre-register here before heading down, to skip the queue (cause nobody likes queues) and discover all the stations!