Rome is a city of many things. Littered with ancient sites, countless piazzas and beautiful fountains, there's even an independent city-state within it — the Vatican City.
It's also a tiny haven for Muslims, as there are mosques around and plenty of Muslim-friendly eateries to choose from. Whether you're here for the piazzas or the pizzas, you'll be charmed walking down the cobbled streets of Roma.
EAT:
Luna Caprese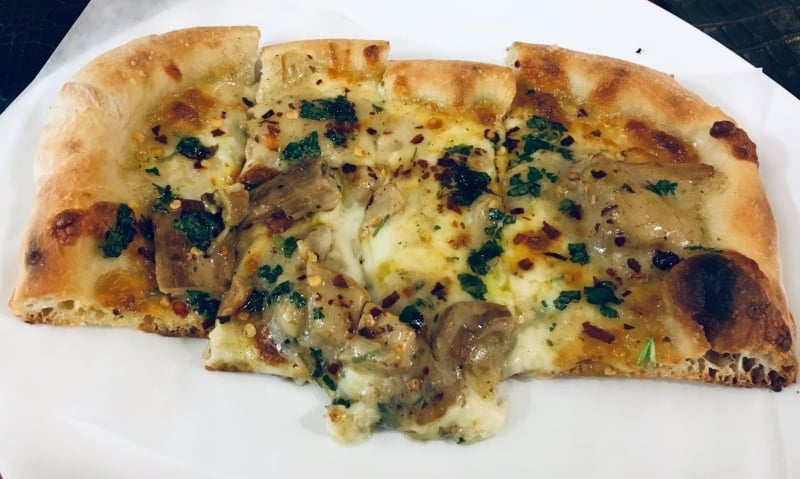 The first stop you should make when you arrive in Rome is a pizza stop! If it's your first time in Italy, this is probably one of your most anticipated moments: to see for yourself if the pizza and pasta are really better in Italy.
The first thing that you'll see when you step into Luna Caprese is a row of varying flavours of rectangle pizza being displayed at the front of the store. And there's no way to resist these colourful and delicious slices of pizza, so get ready to indulge in Italy's finest!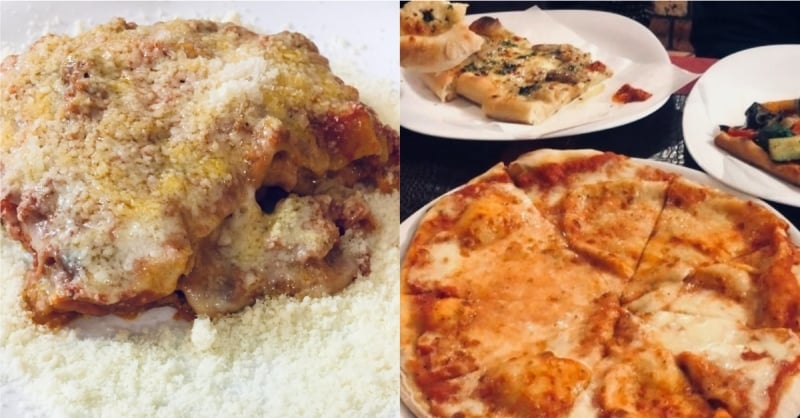 Aside from one or two kebab entrees, the menu predominantly consists of authentic Italian cuisine. Cheese-lovers will be delighted by the traditional pasta dishes. Whether you prefer lasagne or spaghetti, the good people at Luna Caprese will add on heaps of parmesan to top off your dish.
Address: Via Rasella, 130, 00187 Roma RM, Italy
Opening hours: 11 AM to 11 PM
Halal food at Roma Termini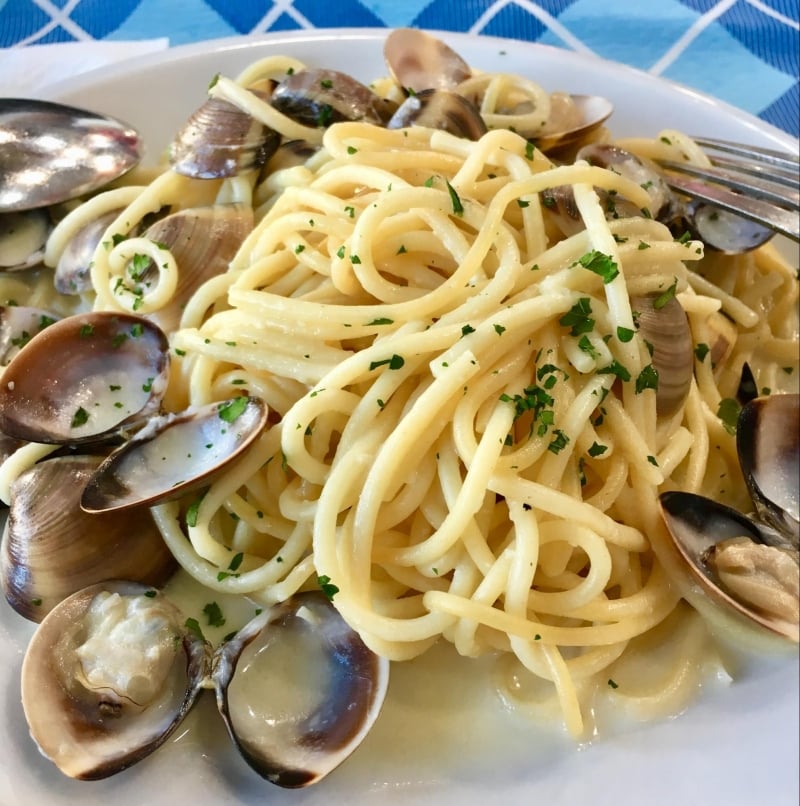 If you arrive in Rome by train, you will notice a stretch of halal eateries lined up right outside the Roma Termini railway station. They offer both Italian and Indian dishes, along with your burger-and-fries variety of food. So, there's bound to be something to satiate whatever craving you're having at the moment.
Address: Via Daniele Manin, 00185 Roma RM, Italy
Opening hours: 8 AM to 1.30 AM
Gelato and Coffee — Anywhere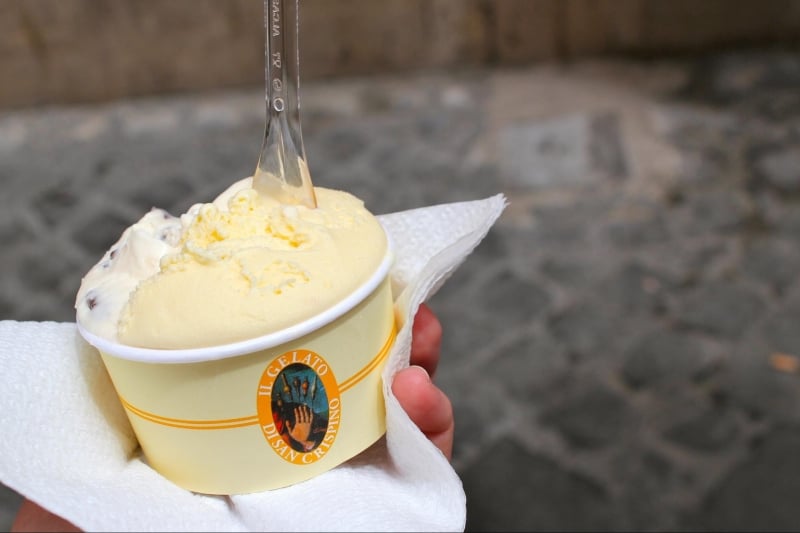 When you're out and about in Rome, you'll come across more shops selling gelato than you can count. You'll also notice that the Italians take their coffee seriously as they spend their days sipping a good cuppa. It's easy as A-B-C to find good gelato and coffee in the streets of Rome, so why not have a cup (or several) of gelato or coffee when you need a pick-me-up!
Also read: Muslim Travel: A Guide to Buying Food in European Supermarkets
EXPLORE: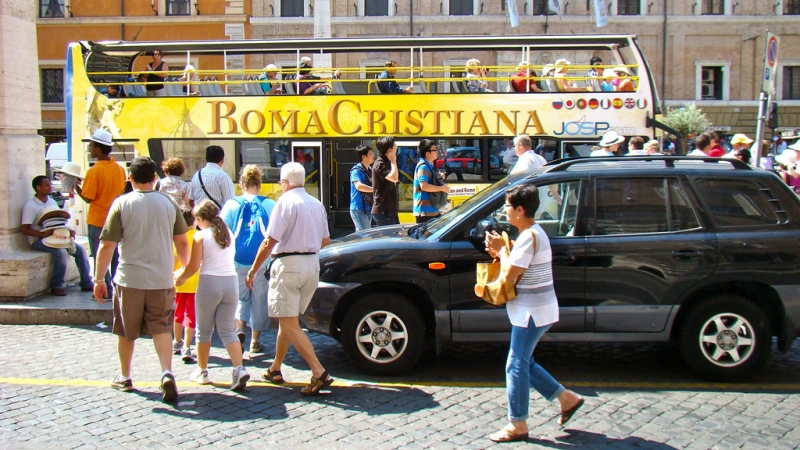 One look at the map of Rome and you may be determined to conquer it by foot, but it's best to buy a ticket for a hop-on-hop-off bus service that are aplenty in Rome. It's a great way to get around the city efficiently, as the bus will stop right at the doorstep of various places of interest.
Spanish Steps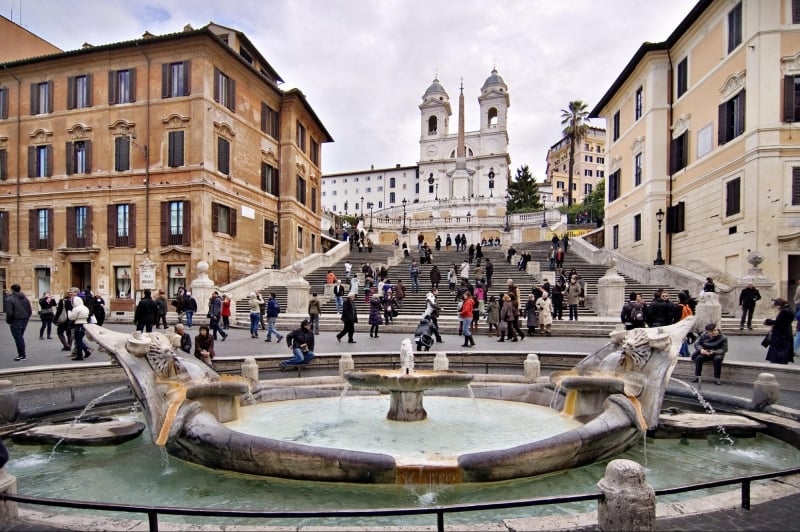 Rome has more world-famous landmarks than your average city, and the Spanish Steps is an example of one. It's fascinating to walk down the steps that you've probably seen or heard about in movies and songs like Roman Holiday, or more recently The Man from U.N.C.L.E. The steps lead down to Piazza di Spagna, where you can then admire the design of an Early Baroque fountain.
Address: Piazza di Spagna, 00187 Roma RM, Italy
Piazza Navona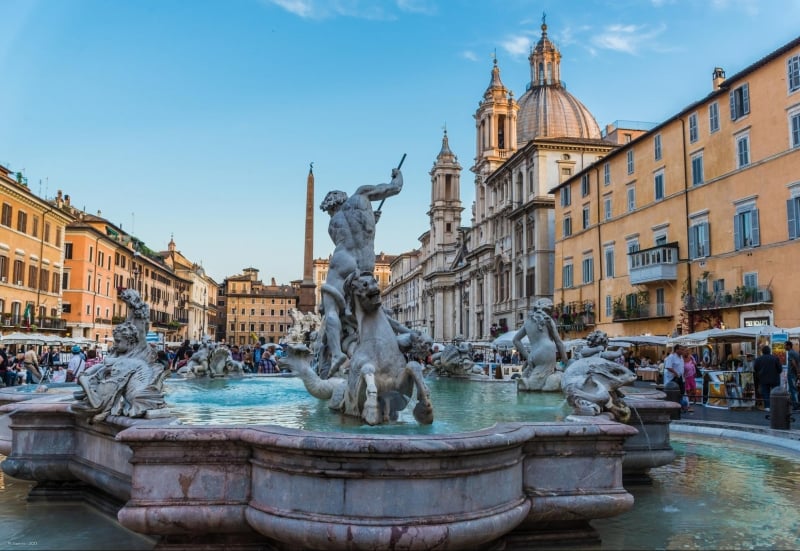 More fountains await you at Piazza Navona, a square that was previously a stadium for the ancient Romans. The fountains here are certainly some of the most inspiring ones in the city with the most famous being the centrepiece Fontana dei Quattro Fiumi as sculpted by Bernini. There may be market stalls in the square depending on when you visit, but if not, take a break at a café in the square and just watch as the people pass you by.
Address: Piazza Navona, 00186 Roma RM, Italy
Pantheon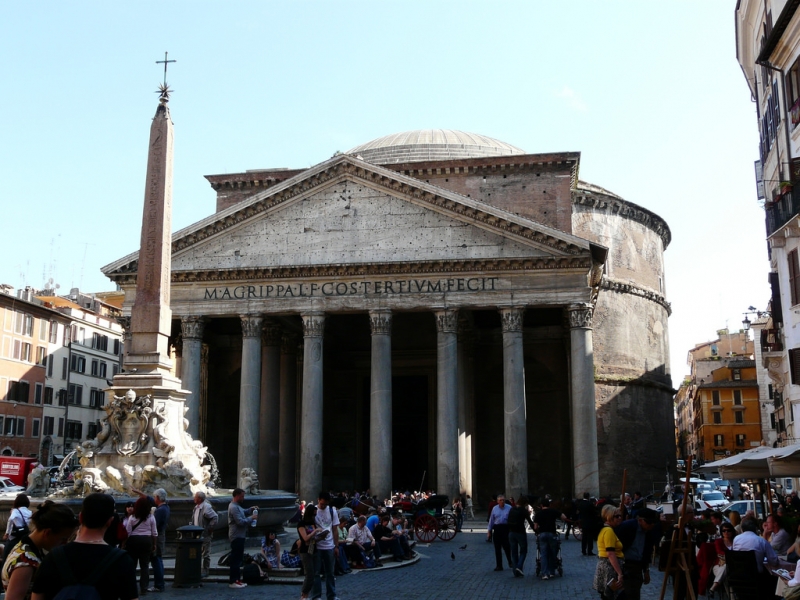 Another prime spot to people-watch is at the piazza where you'll find the Pantheon and its grand Corinthian columns. This former Roman temple will leave history nerds in awe since it's one of the most well-preserved ancient Roman buildings around today.
Address: Piazza della Rotonda, 00186 Roma RM, Italy
Opening hours: 9 AM to 6 PM
Colosseum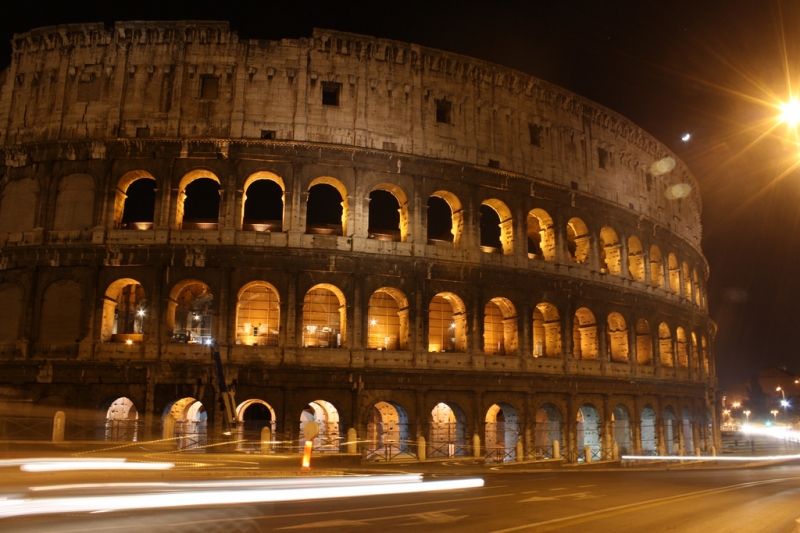 The iconic Colosseum is one that hardly needs any introduction for the average visitor. But even if you've already spent time entering and marvelling at the gargantuan amphitheatre, you should still consider making one last round around the city by bus to see the Colosseum light up against the night sky.
Address: Piazza del Colosseo, 1, 00184 Roma RM, Italy
Opening hours: 8.30 AM to 7 PM
STAY: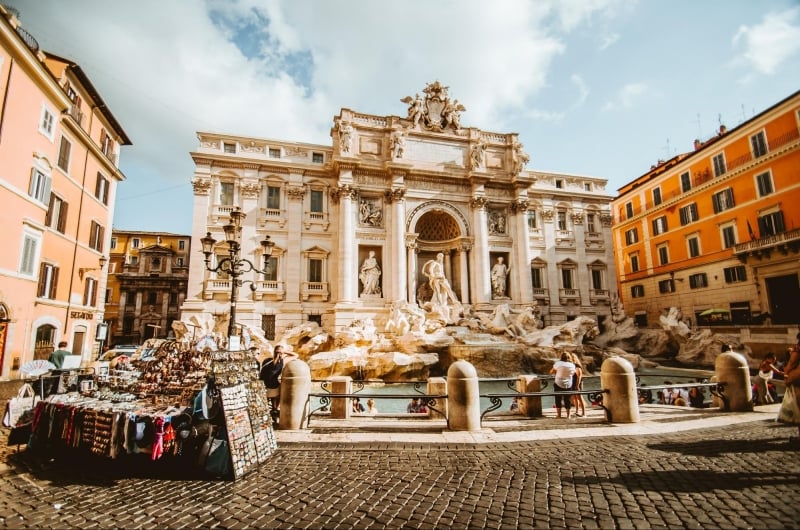 It is best to find your ideal accommodation around the Ancient Rome neighbourhood, which is centred around the Colosseum. Most attractions in this Italian city are located in the area between Stazione Termini, the city's main transport hub and the Vatican. If you are looking for a more quiet neighbourhood, Prati is a convenient area where you can find easily accessible via metro.
You may cover a lot of ground on foot but you will definitely need to hop on public transport when your legs give out. The metro system is limited as it only has two lines that transverse the city which crosses at Termini station. You might also find buses and taxis around the city centre.
Even for first-time visitors, Rome brings experiences that are undoubtedly new, however familiar they may feel. Sure we've all had our taste of pizza and pasta, and have seen countless references to prominent landmarks like the Colosseum, but there's nothing quite like being there in the moment to take it all in for yourself.
Also read: Muslim-Friendly Destinations for Solo Travellers in 2019