There is nothing more life-changing than your first solo trip. Solo travel liberates you from any potential drama that might unfold in groups, builds your confidence and allows you to connect with yourself as well as new people you might encounter along the way. Fair disclaimer: once you have travelled alone, it might be quite addictive and you may not be able to stop.
Of course, just like any other travel experience, it will be filled with doubts and worries. With careful planning and smart precautions, your solo trip will be an exciting and rewarding experience. Plan your next solo holiday to one (or more) of these 10 Muslim-friendly travel destinations!
1. Iran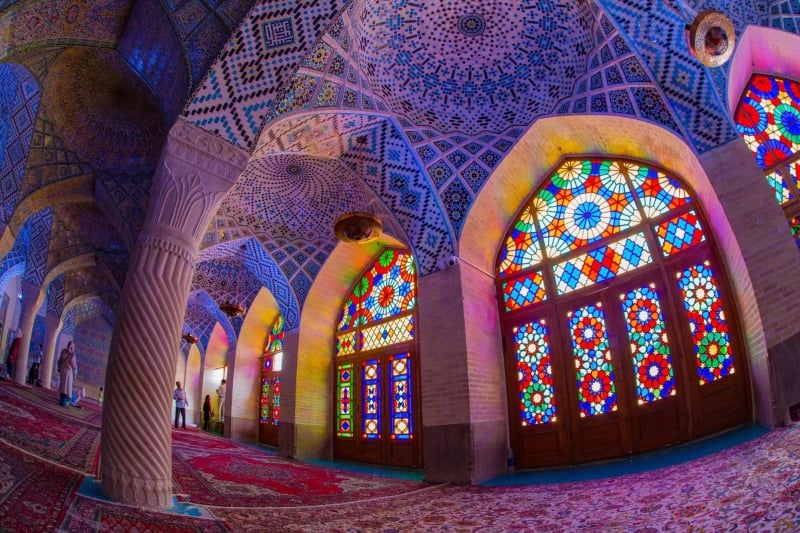 From Isfahan to Shiraz, this Middle Eastern country is filled with awe-inspiring architecture like Nasir-ol-Molk mosque, Shah Cheragh and scenic landscapes such as Varzaneh desert. Uncover the history behind the ancient Persian empire as you visit Iran's many historical sites.

Despite its negative global image, Iran is actually safe for solo travellers. The natural beauty and hospitality here will warmly welcome you. Locals go above and beyond to help lost travellers and you certainly will not find yourself lonely here. Moreover, as a Muslim country, you will find it relatively easy to find Halal food.

#HZTip: You must try the unique and scrumptious Barbery rice!
Also read: What to Expect When Travelling to Iran: Expectations vs Reality
2. Japan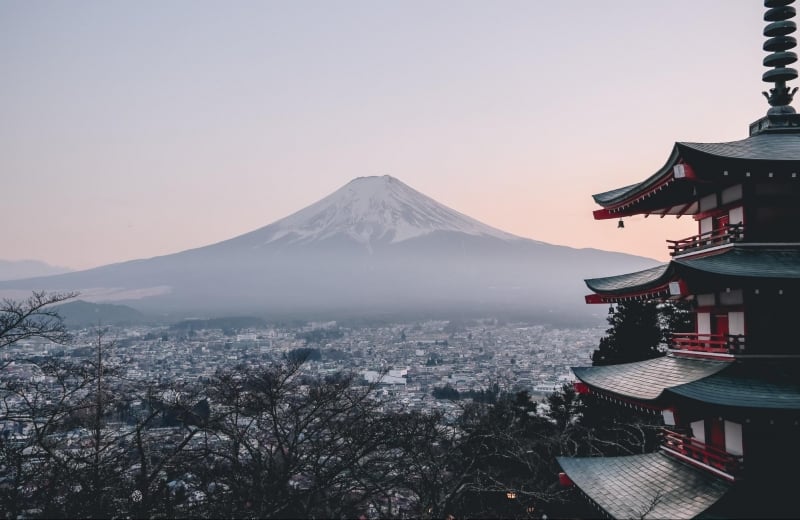 The land of the rising sun is already known for being Muslim-friendly with a growing number of Halal eateries and prayer facilities. But did you know that it is also a great travel destination for solo travellers? As a country that prides itself in safety and orderly conduct, Japan has low crime rates, making it safe for solo travellers.

#HZTip: Female solo travellers are advised to keep a watchful eye when riding public trains. You are encouraged to board female-only carriages during rush hour.
While in Japan, embark on a gastronomic journey. There are plenty of Halal-certified restaurants in popular cities such as Tokyo, Osaka and Kyoto. Also, if you find yourself here in March or early April, be sure to check out the cherry blossom forecast for 2019. You will not want to miss out on this once-in-a-lifetime experience!
3. Malta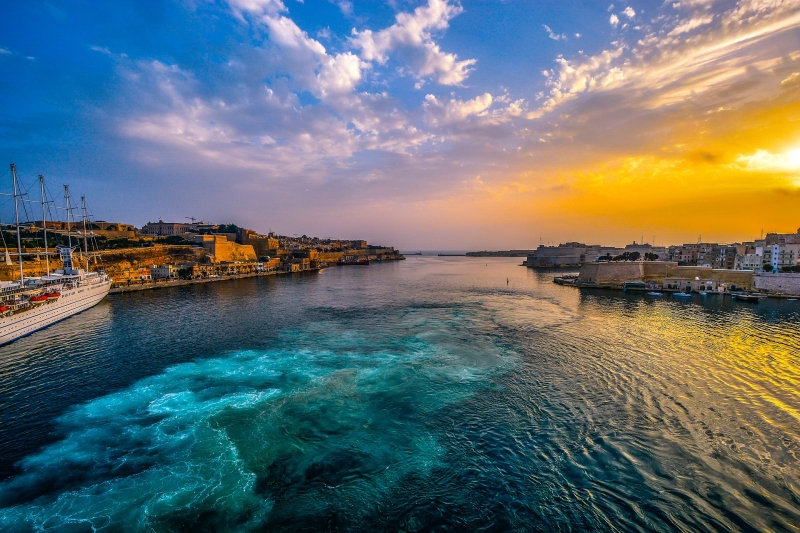 Don't underestimate this small European country! Malta has a long and extensive history which is reflected in its cultural attractions such as Hal Saflieni Hypogeum and Medieval Mdina. However, this European archipelago is usually more popular during warmer seasons. With its gorgeous beaches like the Golden Bay, tourists enjoy dipping their toes in the waters since it is naturally warmer here. Other famous sights include the Grand Harbour, also known as the Port of Valetta, where you can take in vast panoramas and fresh air.
Though it might jump out as a must-visit Muslim-friendly destination, Malta does have substantial options for Halal food. There is even a modest local mosque on this island. You can also retreat to the private villas and soak in crystal clear waters on your own. Moreover, locals are incredibly friendly so don't be afraid to ask for help as a solo traveller. They are also fluent in English which means communicating with them wouldn't be a problem.
4. Sri Lanka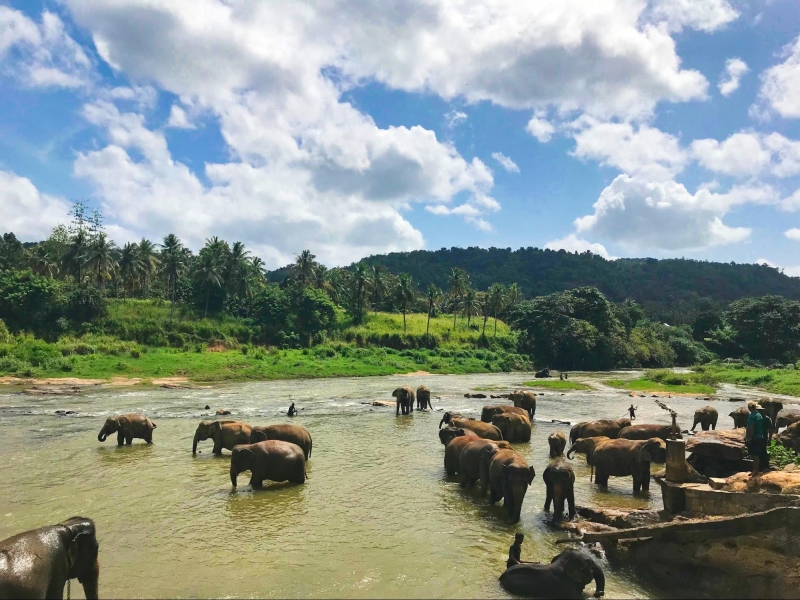 You might be baffled with this Muslim-friendly destination but Sri Lanka is actually safe for Muslim travellers to explore on their own. Sri Lankans are warm and friendly but if you are a female traveller, please be mindful of your interactions and how you dress especially when visiting sacred sites.
Sri Lanka is a hidden gem in Asia as it is opening its doors to more travellers each year, after devastating internal conflicts and natural disasters. Although Islam is a minority religion here, there are a plethora of Halal eateries for Muslim travellers. You should indulge in the local cuisine such as Sri Lankan Curry Crab. From tea plantations to scenic beaches, there is definitely something for every traveller here notably in cities such as Kandy and Nuwara Eliya.
5. Singapore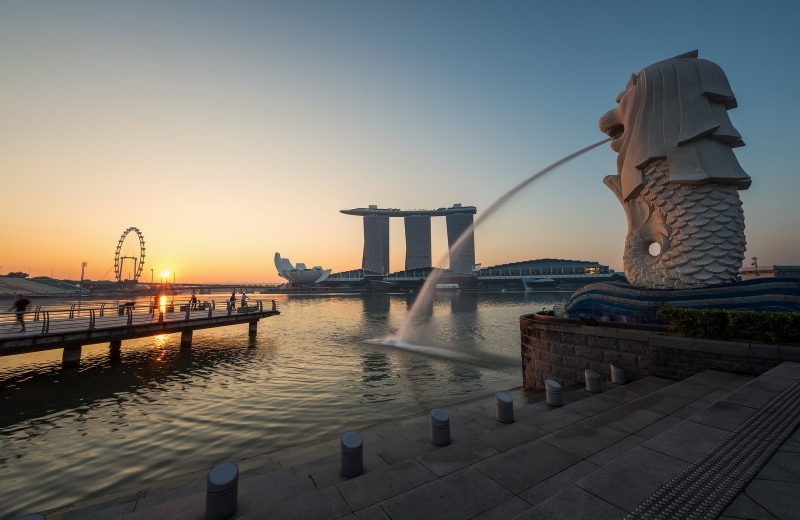 Besides its panoramic skyline and metropolitan city life, discover the multicultural background that makes Singapore's society unique. Visit different ethnic areas such as Kampong Glam where you can find many Halal eateries of varying cuisines.

#HZTip: Try the Singaporean style Nasi Padang. It might make you tear up but it is totally worth it!
Singapore is a usual favourite travel destination among solo travellers due to its low crime rate and easy to use public transport. The strict laws (that even banned consumption of chewing gum) makes it safe for solo travellers to explore. The best way to travel around Singapore is via its public train (MRT) and bus system. You wouldn't really need to rely on taxis or car-sharing services to get around.
6. Dubai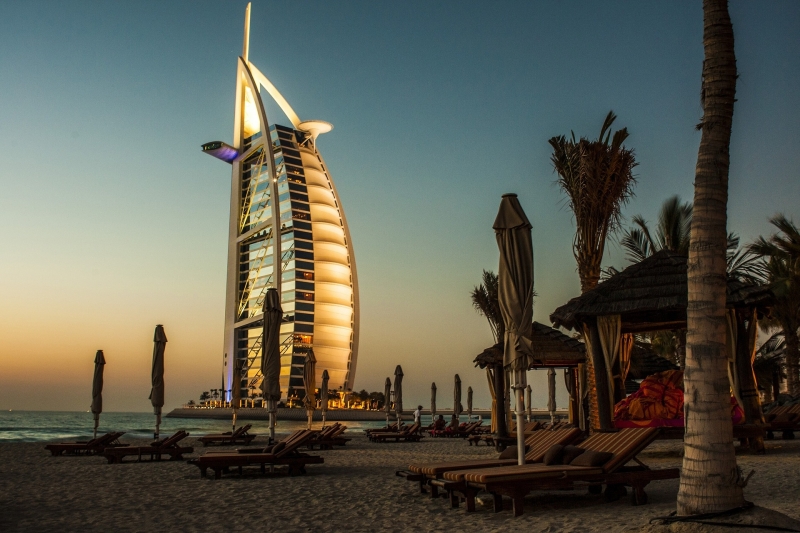 As a solo traveller, you will never feel alone in Dubai with its ever vibrant landscape. Dubai might not be as conservative as its neighbouring countries but you are still encouraged to be mindful of local laws and customs. As long as you are respectful and mindful of the way you dress, you will not face any trouble.
This bustling metropolis oozes opulence with its glitzy shopping malls, hotels and even its airport with sparkling diamond columns. Of course, there is more to this city than just luxury shopping. Take your time to explore the fun side of Dubai with Instagram-worthy places like La Mer and the Global Village or have a splashing good time at Wild Wadi Waterpark. It is a food haven for Muslim travellers because there is no shortage of Halal food around.
7. Taiwan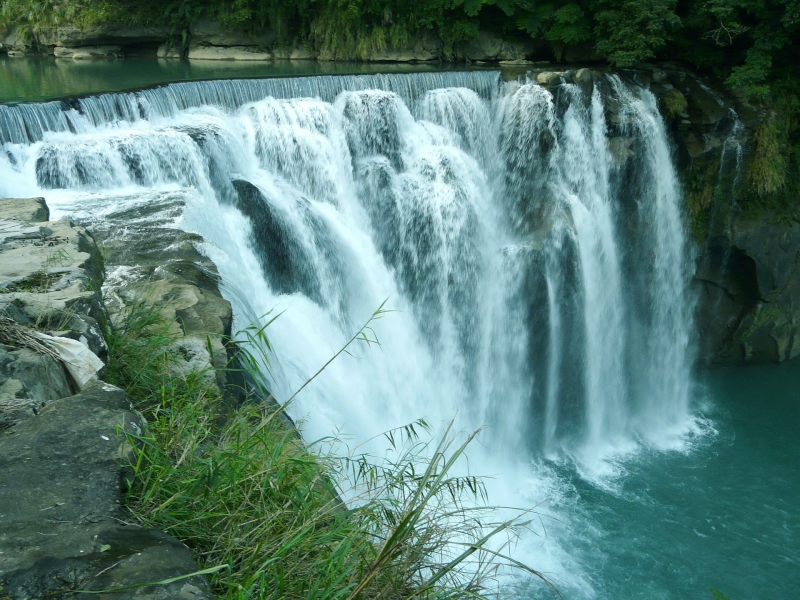 Taiwan does not seem like a Muslim-friendly travel destination with its strong Chinese influence, but it has started to adopt Halal food certification. Many Muslim-friendly accommodations are also sprouting up and they incorporate prayer timings and Qibla direction in rooms.
As a solo traveller, you might face some communication issues because the locals do not speak English but that is nothing universal body language can't help you with. Their reputable hospitability and natural welcoming nature will definitely make up for the language barrier. Though you wouldn't have to worry about roaming the streets on your own as Taiwan is relatively safe, you are advised to always remain wary in case of natural disaster occurrences.
Also read: 7-Day Muslim-Friendly Itinerary for Your First Trip to Taiwan
8. Germany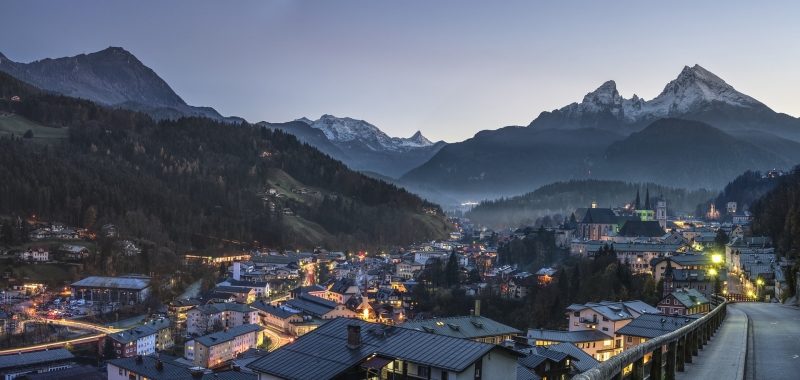 When it comes to Germany, Oktoberfest and sausages might come to mind. But truthfully, Germany has many Halal food options with the growing presence of Middle Eastern communities. It is not hard to find a delicious doner kebab while roaming the streets of Berlin or Frankfurt. Muslim travellers can also visit various mosques in certain areas.
#HZTip: Be sure to visit the Mosque Penzberg in Munich!
With two millennia worth of history, explore iconic landmarks such as Checkpoint Charlie and the Berlin Wall. Solo travellers, who are history buffs, should take their time as you will be overwhelmed with the Holocaust's rich history and the world wars. On the flipside, there is also more to Germany than just history and culture. This European nation is filled with picturesque landscapes like the Bavarian Alps and vast greeneries like the Black Forest as described by the Brothers Grimm.
9. Qatar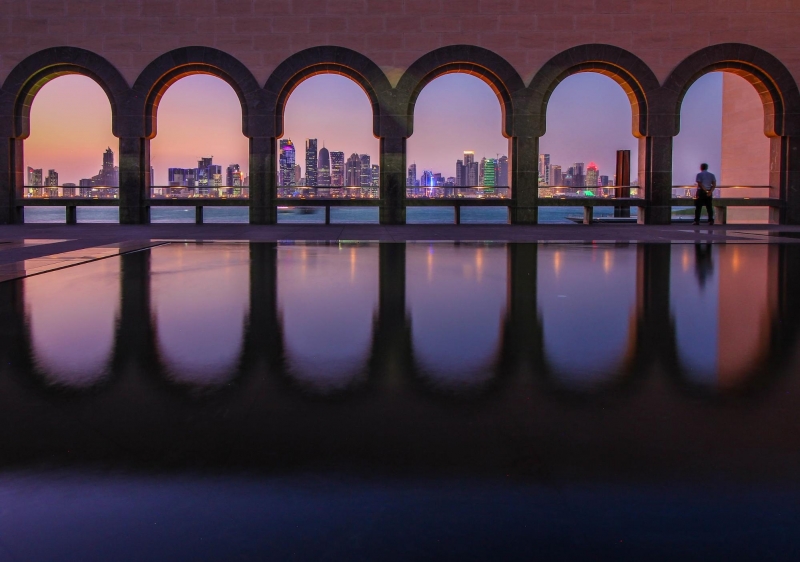 Qatar has been ranked as one of the safest countries to visit for consecutive years. Just like Dubai, Qatar is also filled with skyscrapers, man-made beaches and flashy shopping malls. However, this small Gulf state has more in common with its conservative neighbour, Saudi Arabia, as traditions and customs run deep. As an Islamic country, solo travellers should be mindful and dress modestly when exploring this Muslim-friendly destination.
Muslim travellers do not have to worry about looking for Halal food since most eateries are Halal even though alcohol might be served. You might have a harder time trying to plan your itinerary with so many exciting places of interest to explore. Souq Waqif, The Pearl-Qatar and Museum of Islamic Art are just some of the sights you can't miss out.
10. South Korea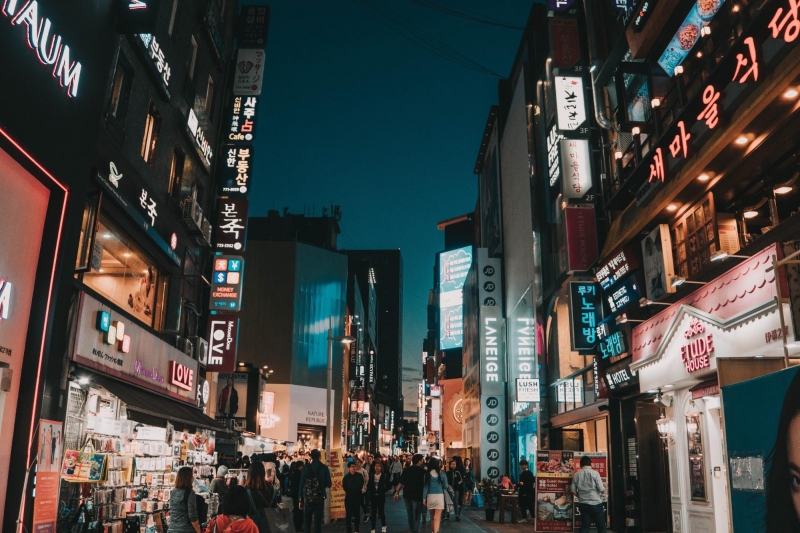 Venture to the land of Korean cosmetics and Kpop! Though there is more to South Korea than Seoul, do not underestimate this bustling city filled with exciting activities and delicious Muslim-friendly food. Itaewon is the definite go-to neighbourhood as there are many halal eateries sprawling around Seoul Central Mosque. Alternatively, head down to Myeongdong to savour Muslim-friendly street snacks.
#HZTip: Seoul also has a popular cafe culture so grab yourself a cup of coffee and enjoy some much needed "me time".
South Korea also boasts an efficient public transport system that can easily take travellers out of the city. Also, tigh-speed trains will easily transport you to other cities such as Busan and Incheon. Though you might face some bumps along the way especially since English is not widely spoken, do remember that body language is universal and Google translate is always there for you.
New year, new you? Challenge yourself by embarking on a solo holiday in 2019. It might seem like you are on your own but solo travel can be an extremely rewarding experience if you give it a chance. You might end up learning more about yourself than the country you are visiting.